CHAMPAIGN — Brandon Lieb was antsy as he tried to go to sleep on Wednesday night. He knew he was less than 12 hours away from making his verbal commitment to play Division I basketball public after a whirlwind two months in the recruiting process.
On April 29, Lieb, a 7-foot center from Deerfield High School announced he would attend a prep school and reclassify to the Class of 2021. He only had a few low-major Division I offers at the time and knew that prep school would be his best route for better opportunities at bigger schools. A few other low- to mid-major schools offered after that announcement, but prep school still felt like the best fit.
Then, on June 11, the University of Oklahoma offered him a scholarship to join in the Class of 2020 — his original class. That changed things. At that point, he said he was about 50-50 on deciding whether to continue his plans for prep school or go to college immediately. Offers from the University of Pennsylvania, DePaul, Oklahoma State and Utah came flooding in after that. On Tuesday, the University of Illinois extended an offer to the in-state senior.
Lieb and his family had a Zoom meeting with the full Illinois coaching staff on Wednesday night. An hour after the meeting, Lieb called back. He knew what his plans were. He gave Illinois head coach Brad Underwood and Co. a verbal commitment to join the Class of 2020 along with forward Coleman Hawkins and guards Adam Miller and Andre Curbelo.
"I throw this word around, but it really was a dream school for me," Lieb said on Thursday, "like I said, in state and representing the state of Illinois. You really can't beat the academics; of all the offers I had, they were by far the best and it's close to home.
"They had a really nice (Zoom) presentation and I really liked them. I feel like they had the most to offer development-wise of all the schools, really. It was really a no-brainer. I didn't really hesitate."
Being from Deerfield, Lieb grew up an Illinois fan and has followed the program, particularly through the successes of the last two seasons. He had posters on his wall and some of his family members, who are alumni from the university, used to give him gear to wear. He watched the Illini play on the Big Ten Network, played at a camp on campus last summer and attended the NCAA College Basketball Academy in Champaign in July.
"I have always been a big supporter of Illinois and anything they're doing," Lieb said.
It's not that Lieb was particularly waiting for Illinois, or a school like Illinois, to enter the fold. But things worked out perfectly following his senior year, when he averaged 13.5 points, 9.3 rebounds and 2.5 blocks. He said he had really been talking to Illinois for about a week; and in a matter of three days he got an offer, did a Zoom and committed.
"They were all great options," he said of the other schools involved in his recruitment. "I don't think I could have gone wrong with any. I figured if I wanted a school like Illinois, I could always picture myself playing at this level. Who knew it would actually be this school?
"Once Illinois came in, I knew I was going to go (Class of 2020). I was so happy with them and I knew they were the right fit."
The coaching staff, including strength and conditioning coach Adam Fletcher were on Wednesday's Zoom call and Lieb said that Fletcher was impressive in his portion of the meeting. Lieb said he ended his high school season between 200-205 pounds and is now up to about 214 pounds. He wants to continue to add strength, even before he arrives in Champaign, which he estimates will be in the middle of July.
Fletcher can certainly help in that regard.
"I've seen what he's been able to do with some of the other bigs in the program and that was absolutely really intriguing to me," Lieb said. "That made the decision even easier knowing that I'm going to be with a world-class guy and working with him everyday and putting on strength, which will be huge for me."
Illinois could have has many as two more scholarships open depending on if Ayo Dosunmu and Kofi Cockburn remain in the NBA Draft. Lieb doesn't know if he'll take a redshirt or not this season — much of that depends on how he plays early when he arrives on campus and likely on the status of Cockburn. But if it's a redshirt, he would be "100 percent on board."
"I think it would be beneficial for me in the long run, having that extra year with Coach Fletch, putting on weight and putting on strength that will translate to a lot of different areas," Lieb said. "I think it would be invaluable to go against someone like Kofi everyday, an NBA player, getting reps against him. It will prepare me for what I eventually want to be able to do."
Less than two months ago, Lieb was preparing for prep school and to see what his college options looked like after that year. Everything happened quickly with daily phone calls with coaches, sending film and weighing his options. It ended with him verbally committing to his in-state school for a program he's watched his entire life.
"I had to be patient through the whole process and to see it finally kind of pay off, it feels like it's all going my way at this point," Lieb said. "I'm just really excited for what's to come."
---
PHOTOS: 31 amazing Illinois basketball history photos
31 amazing Illini basketball history photos
1987
Ask Kendall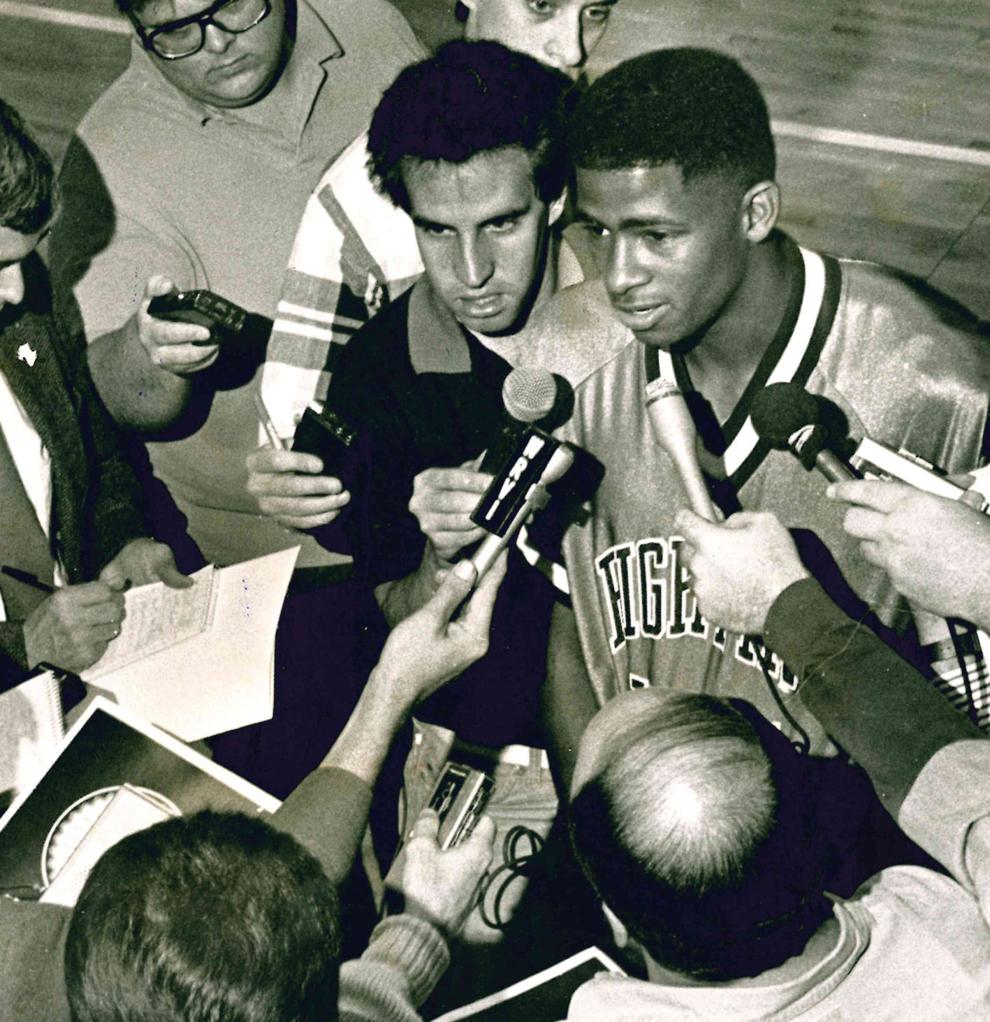 Big Reach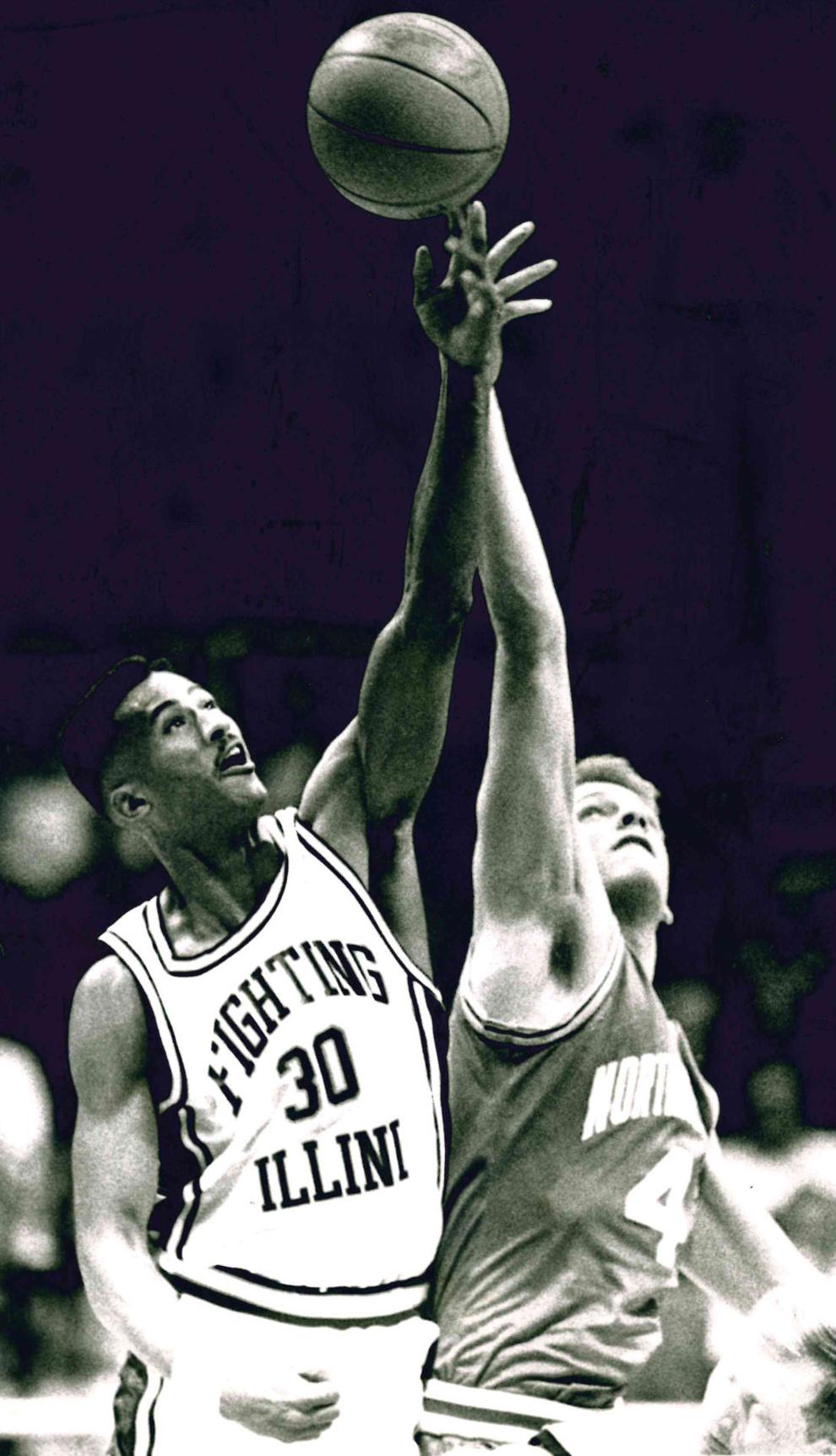 Celebrate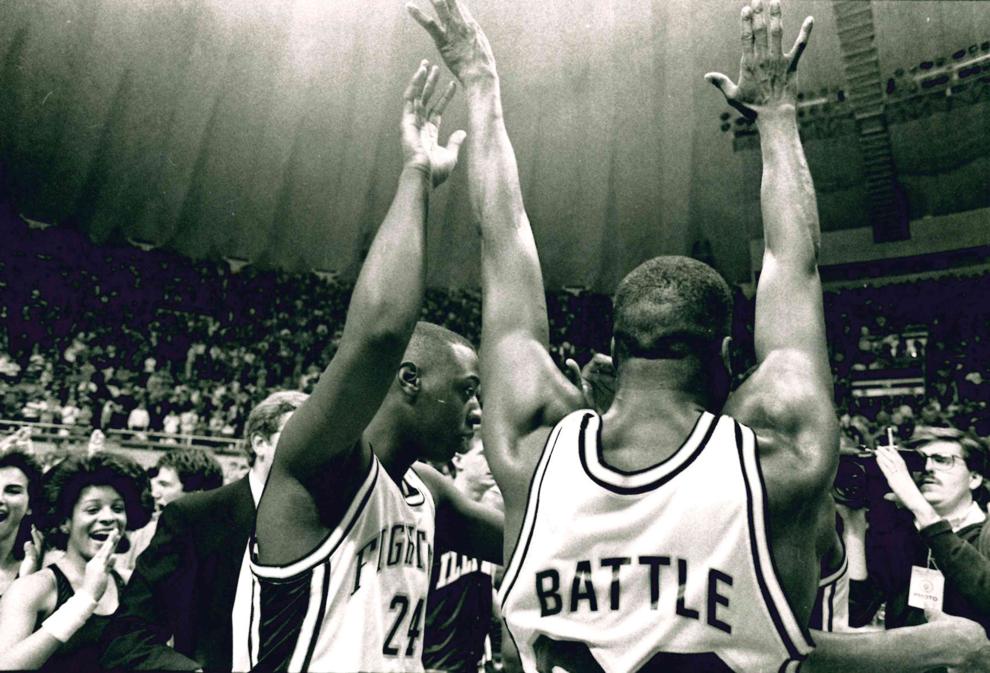 Lou Henson in 1993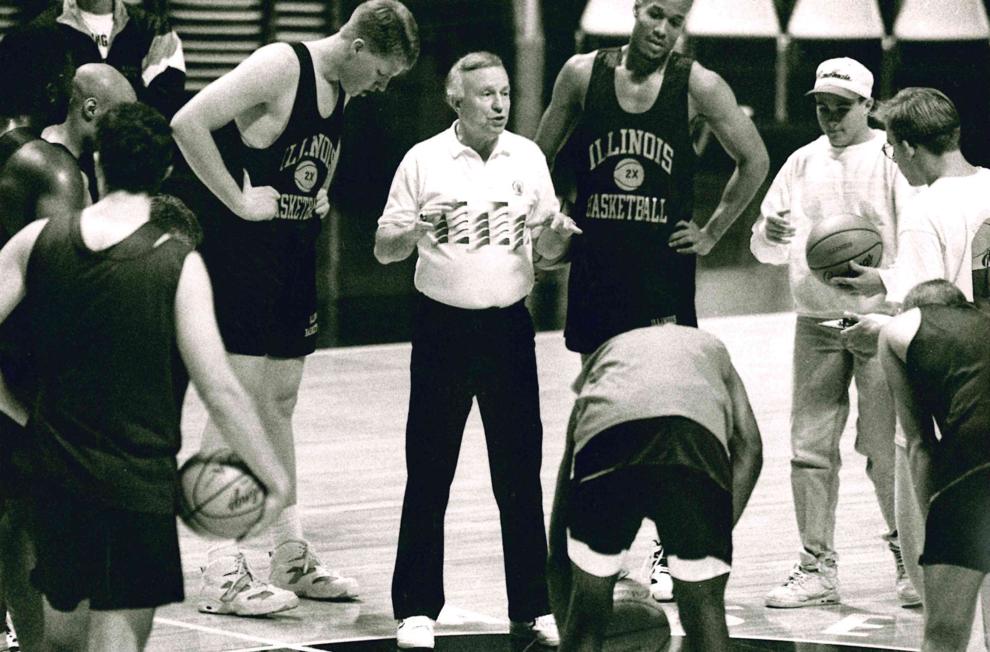 Cheerleading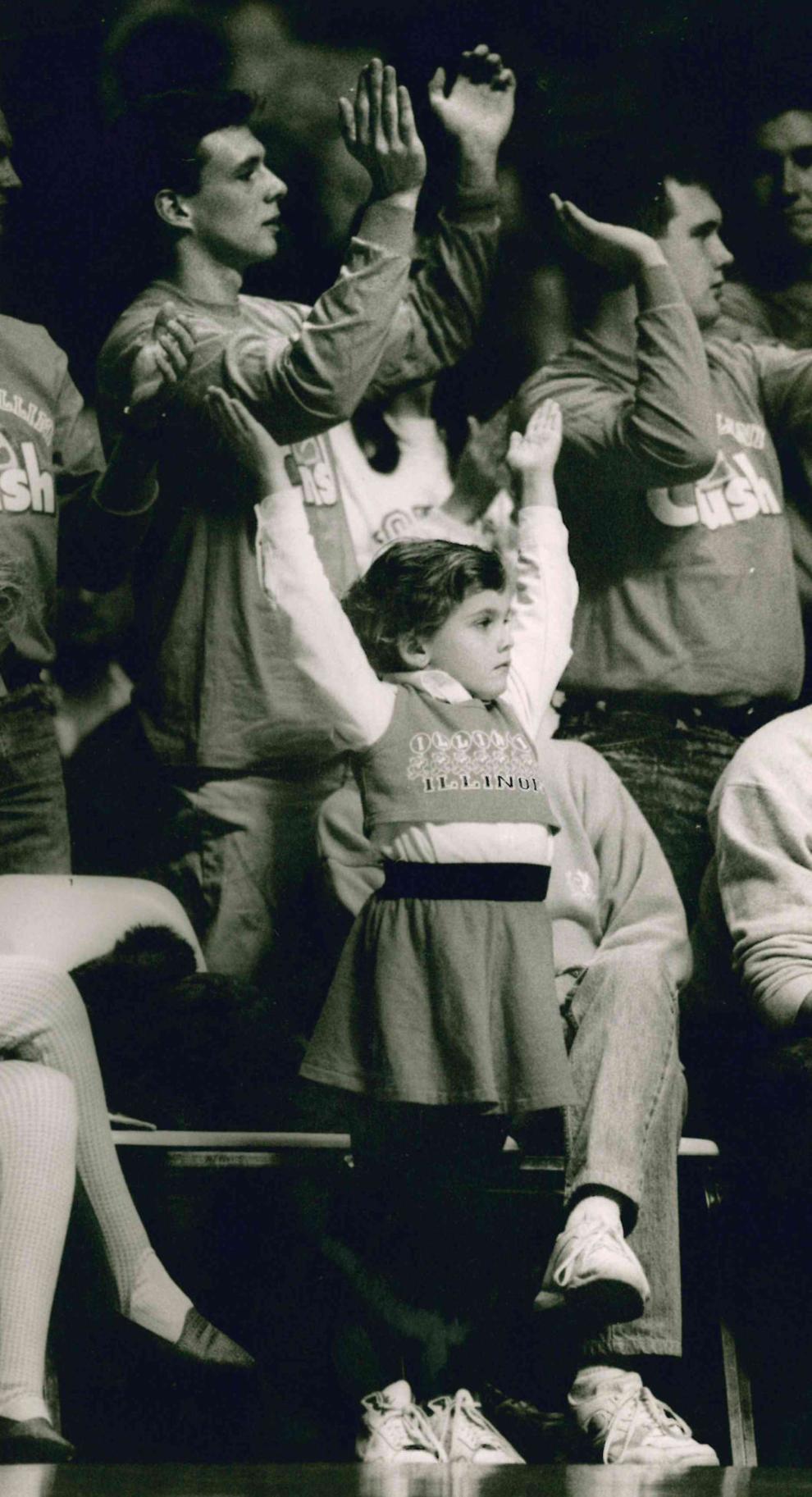 Chief Illiniwek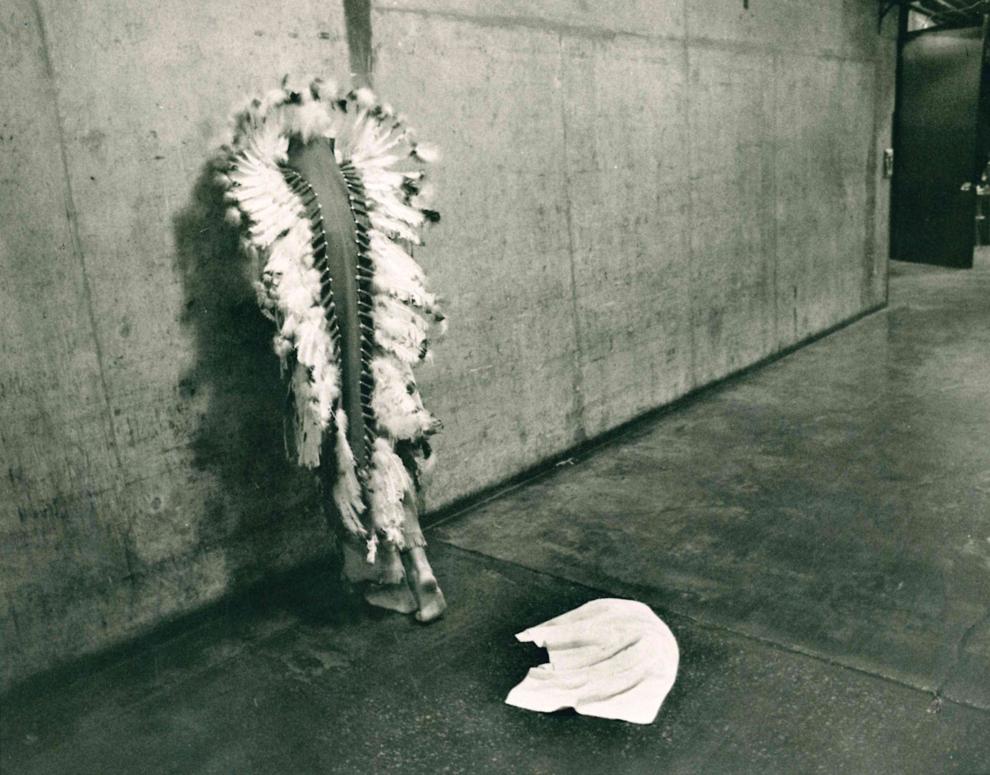 Coming through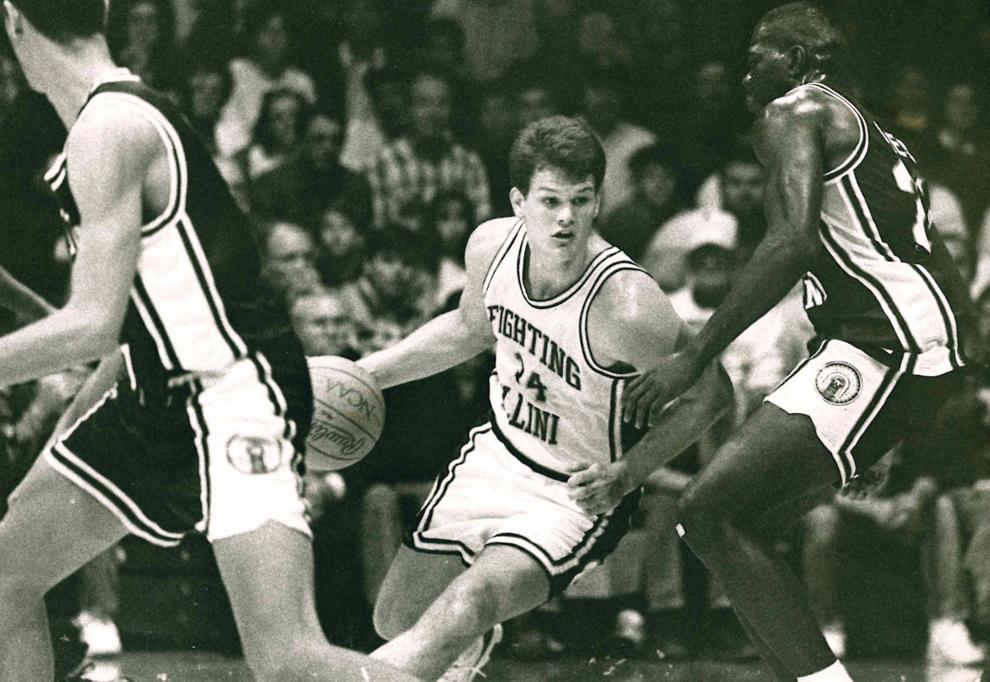 Distraction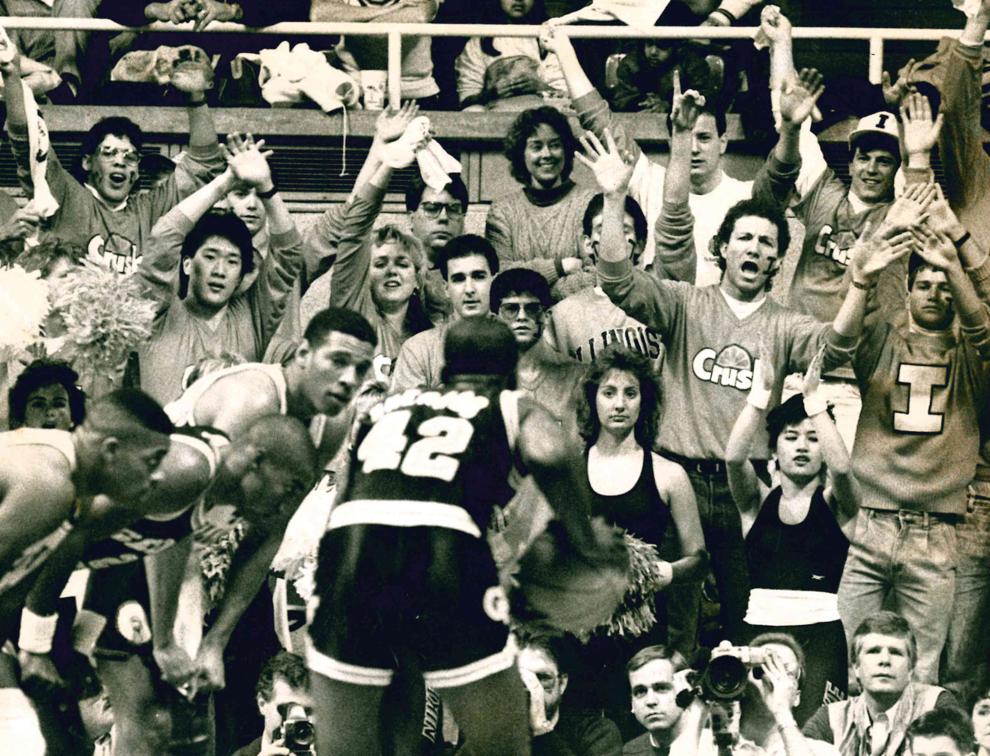 Easy does it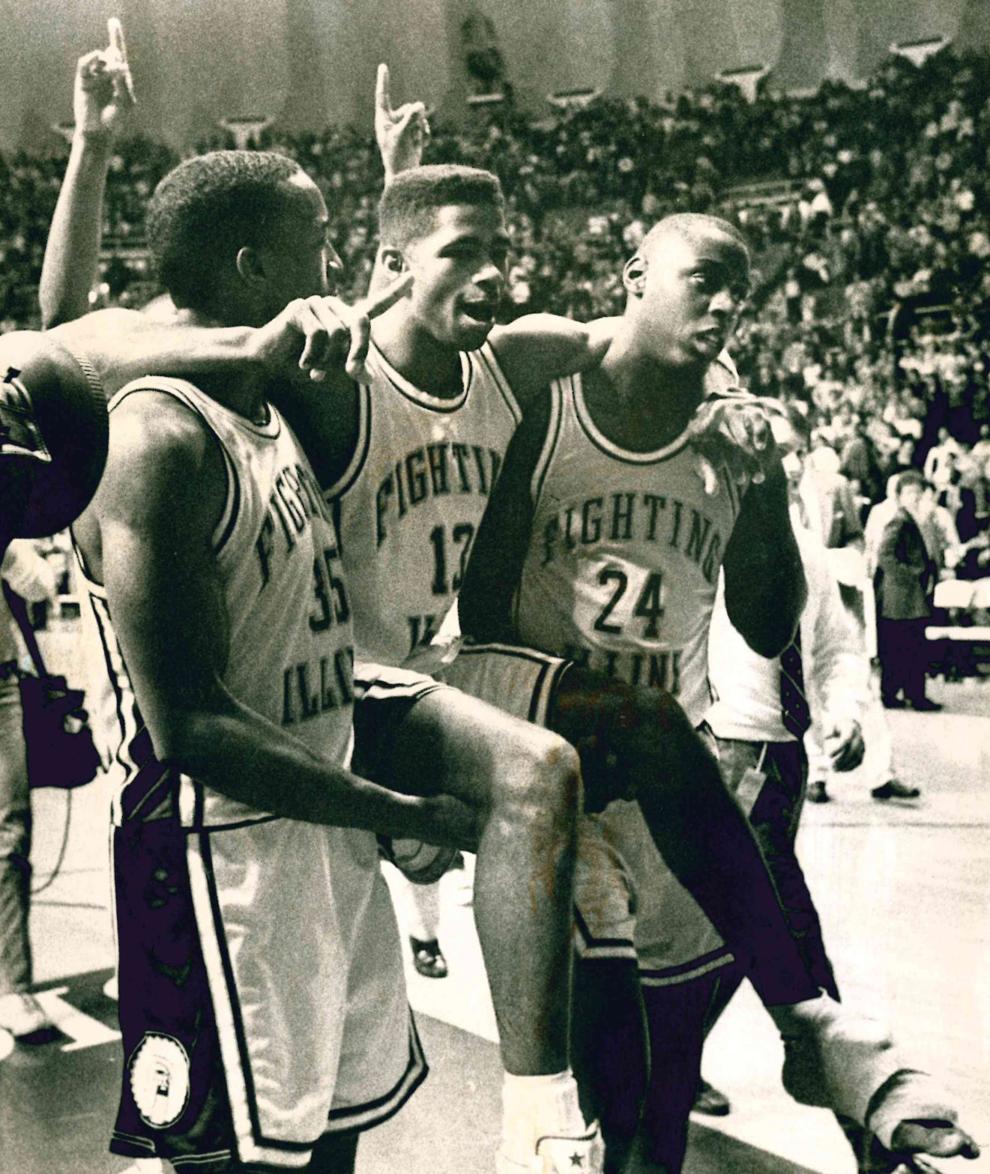 Efrem Winters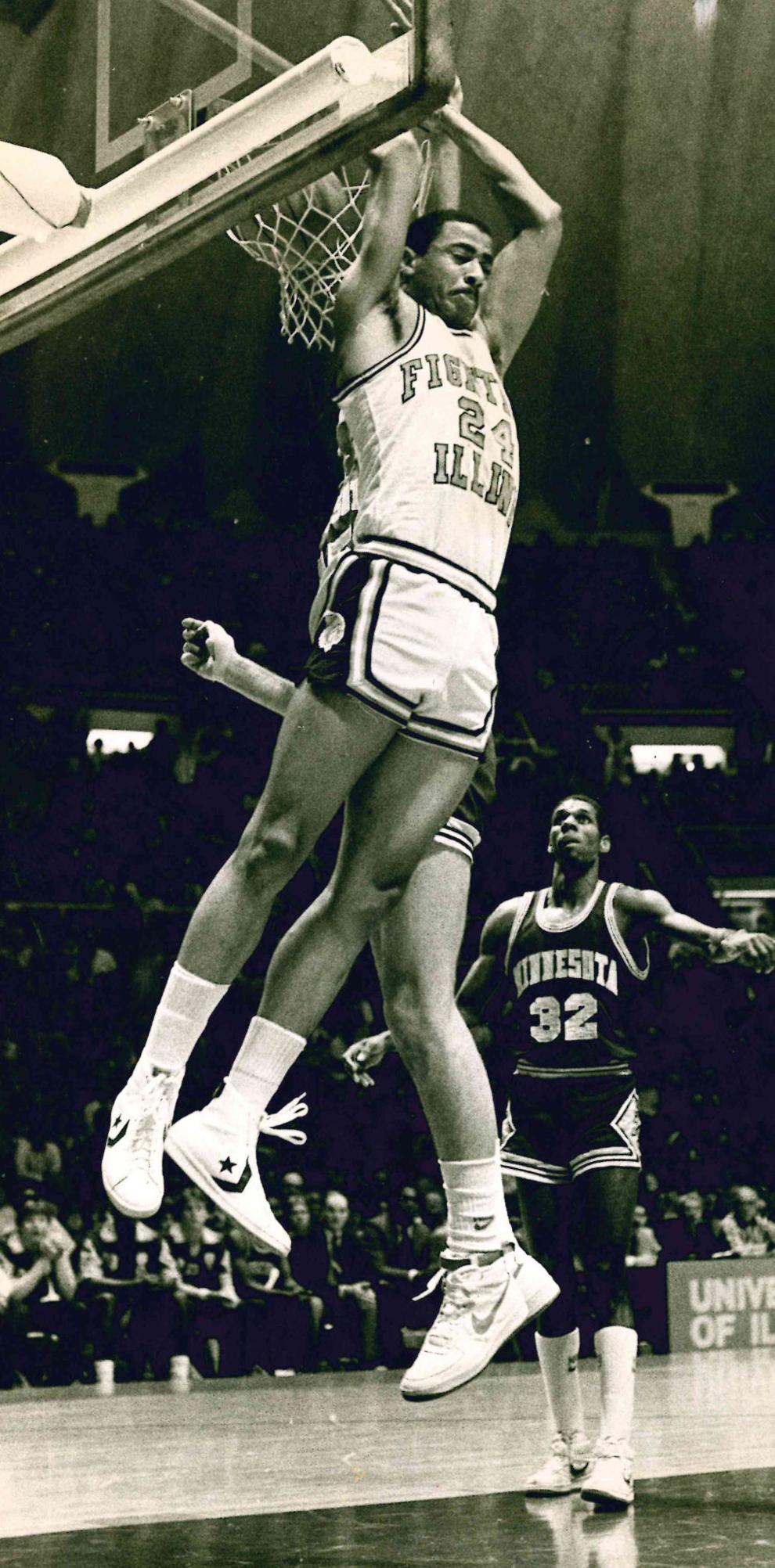 Efrem Winters
Fierce Rebound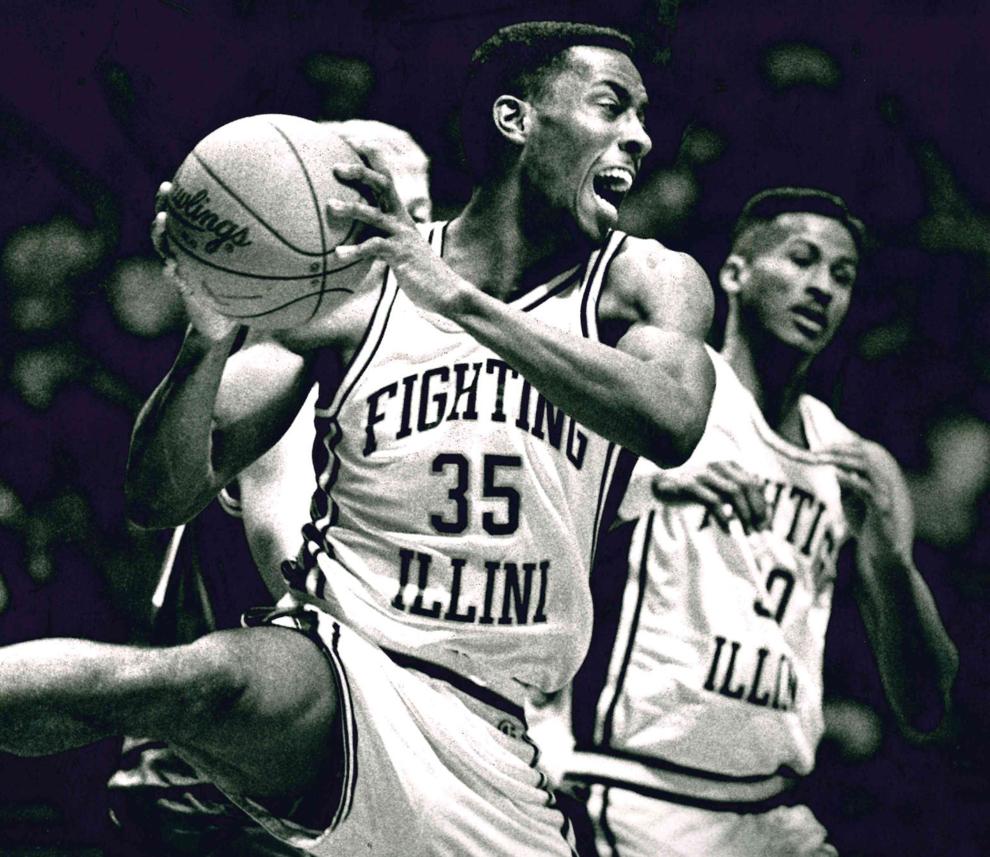 Free for all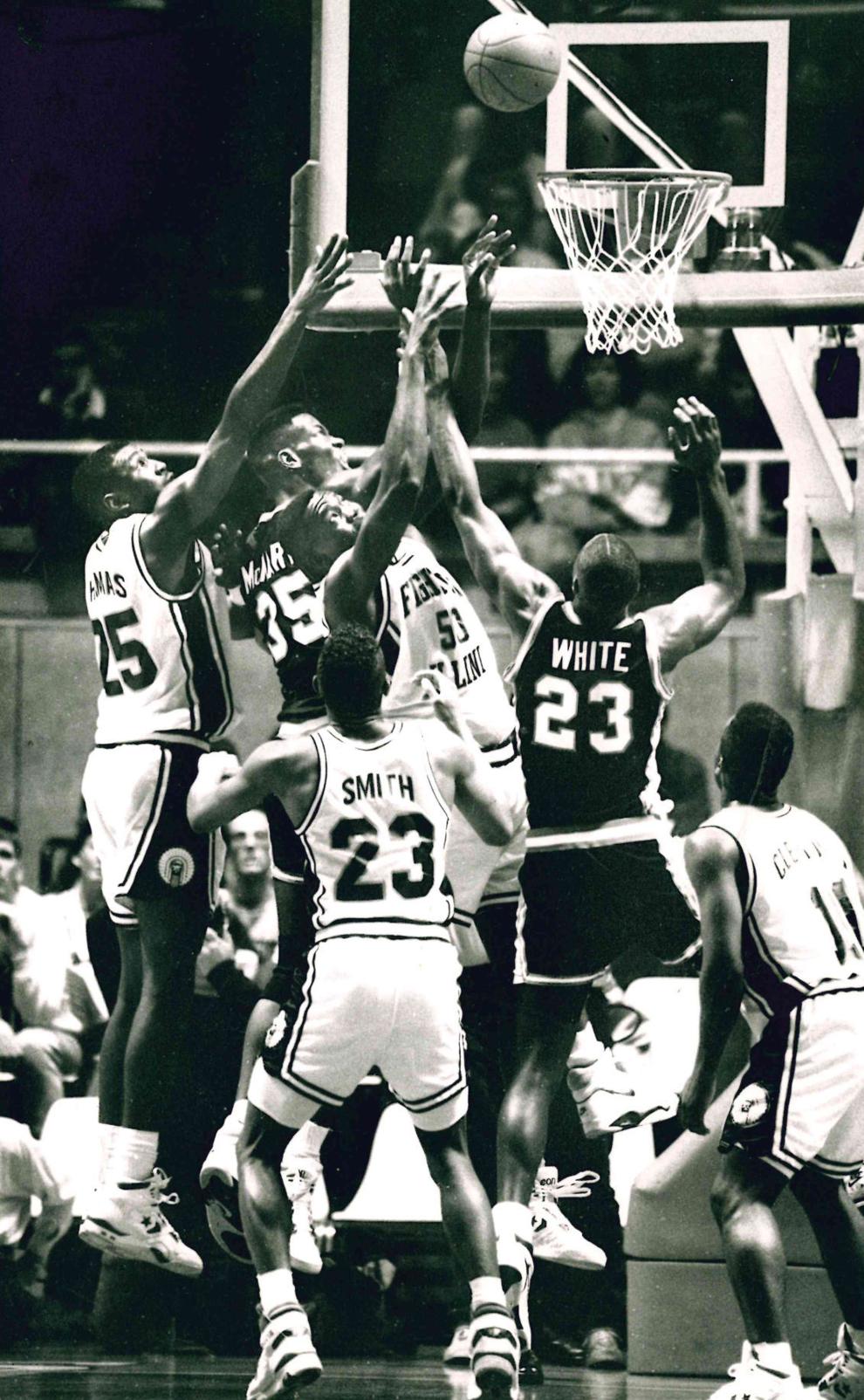 Getting physical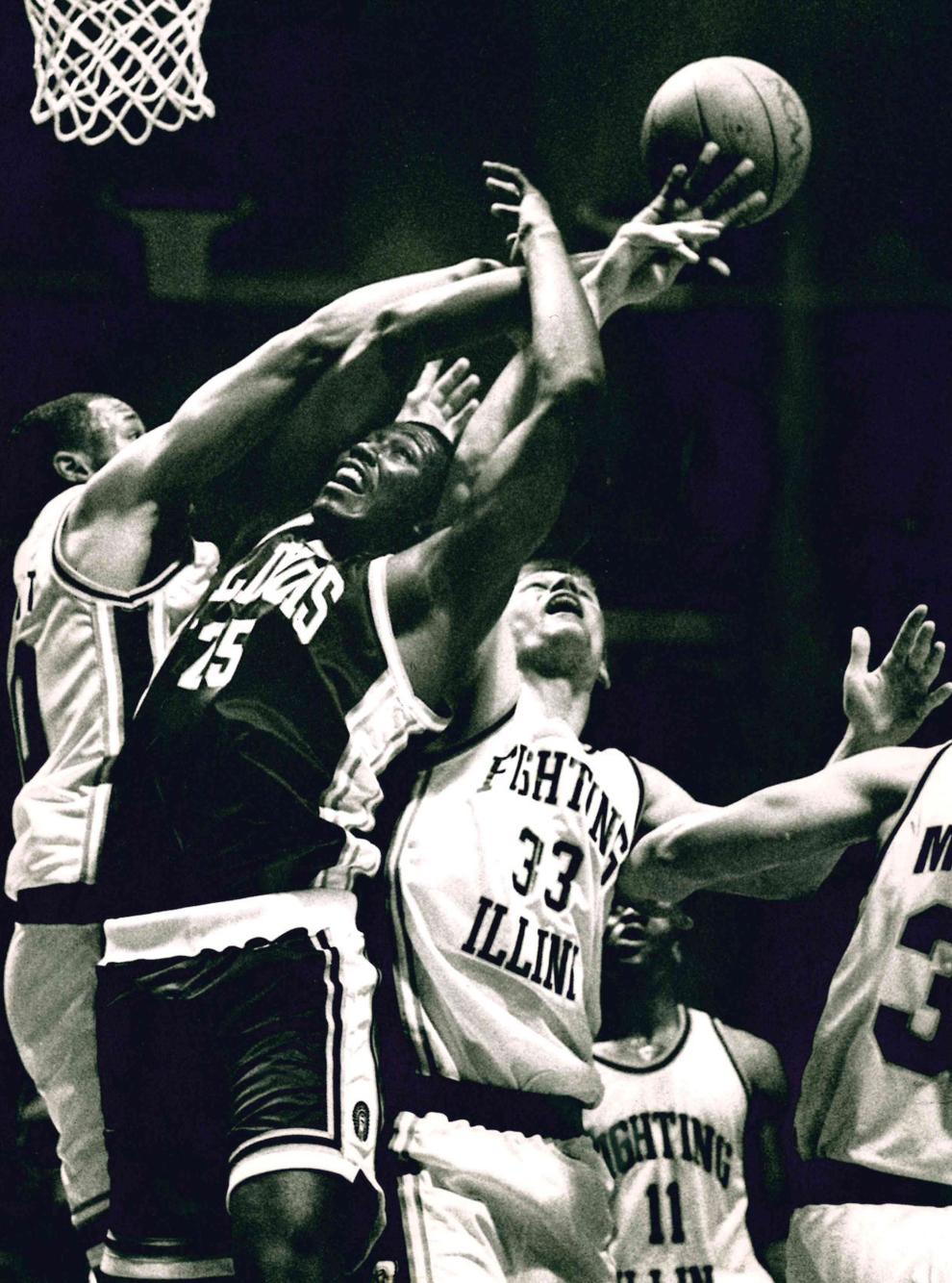 Hero of the hour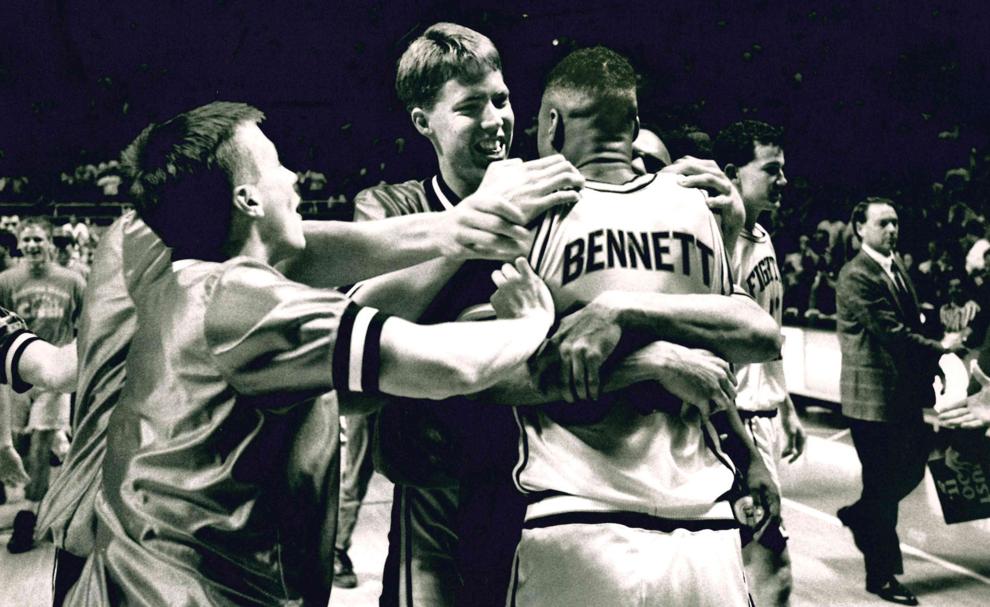 Illinettes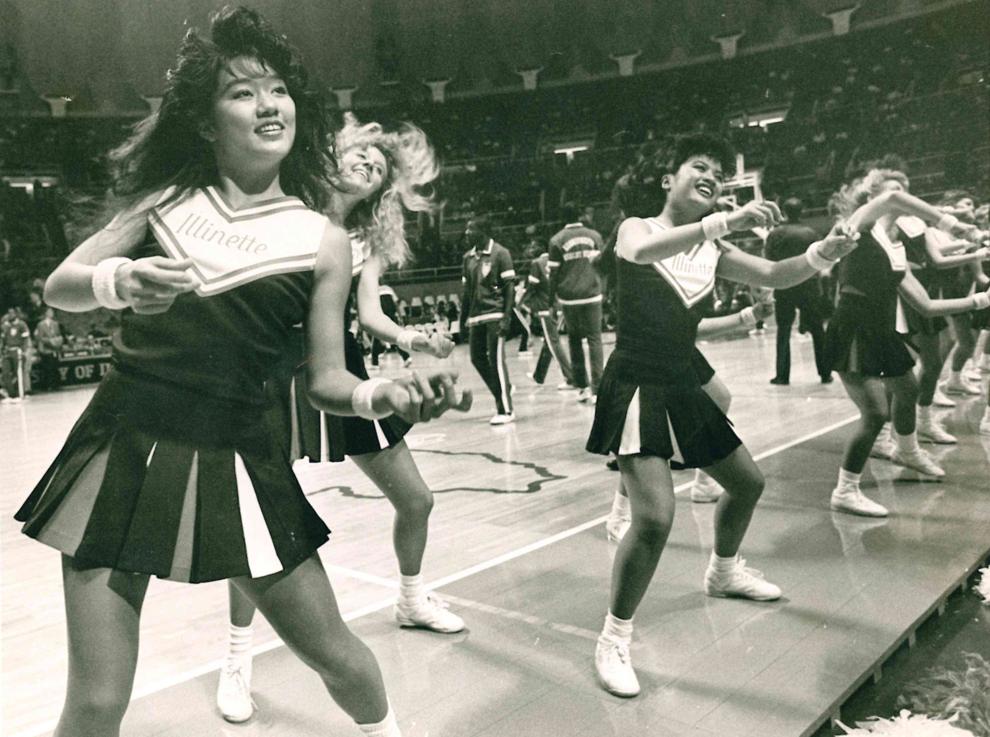 Illinois v. Iowa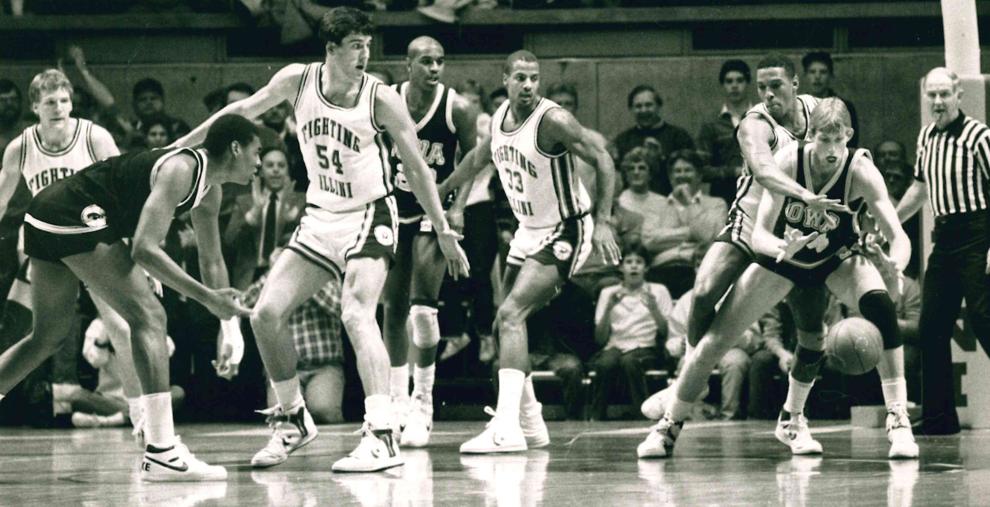 In traffic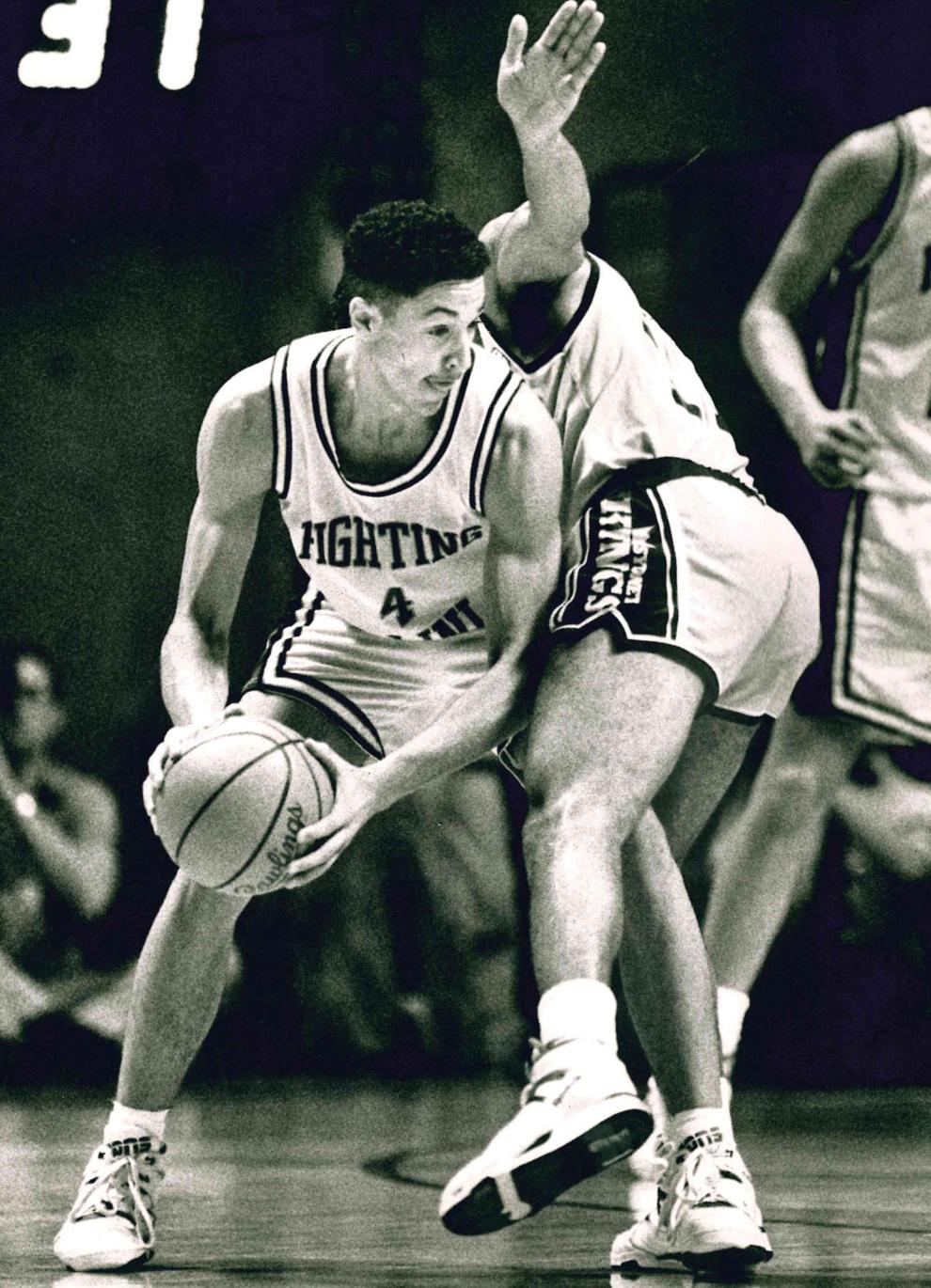 Kicking back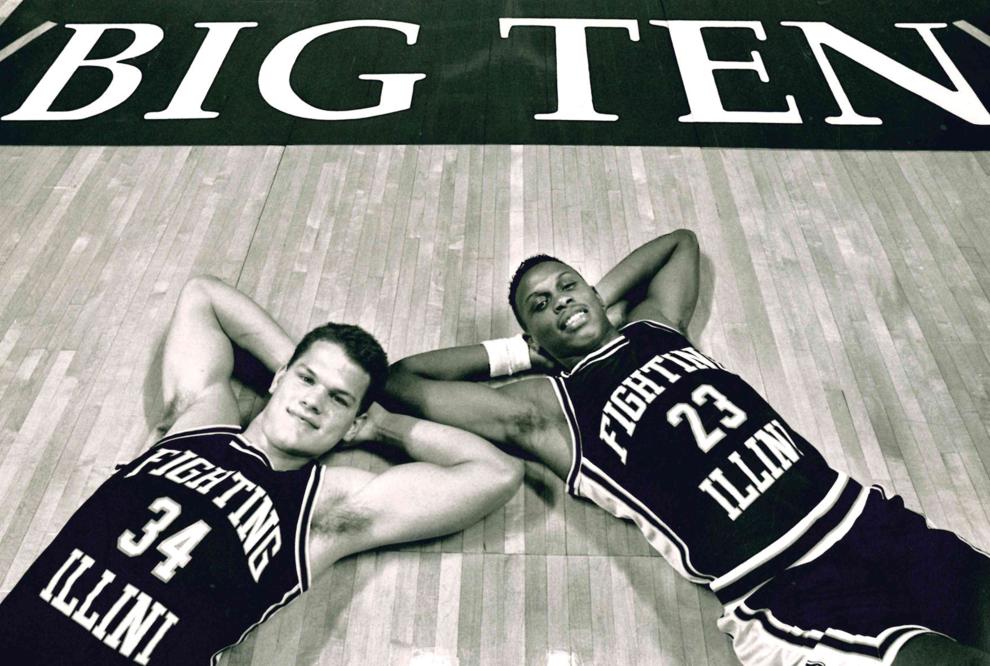 Long bombs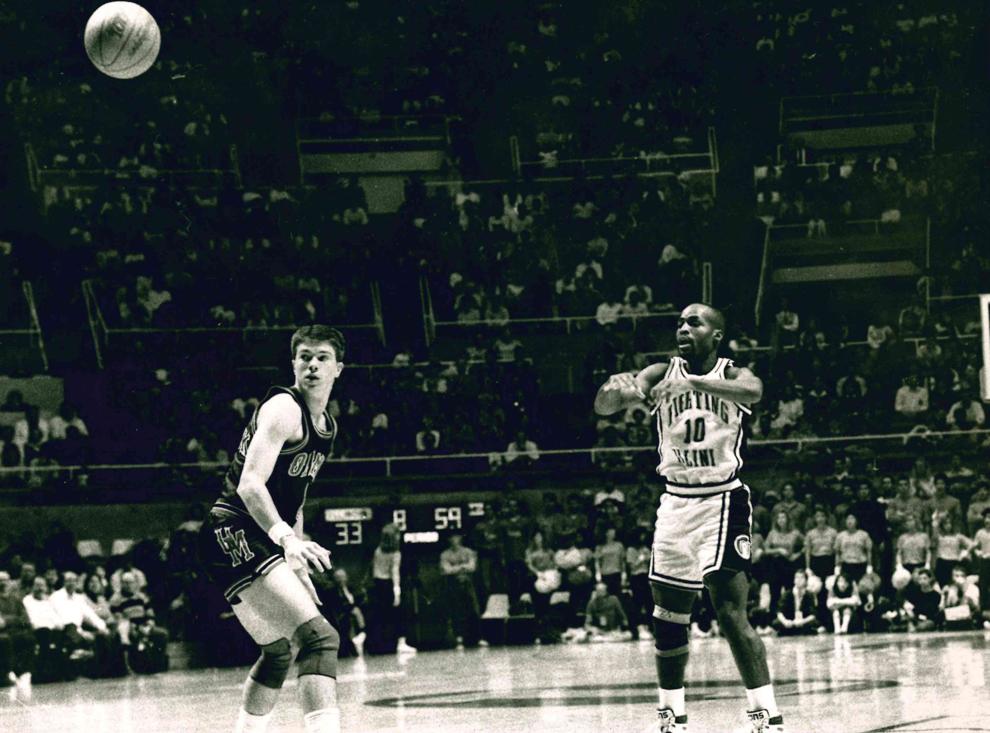 Nick Anderson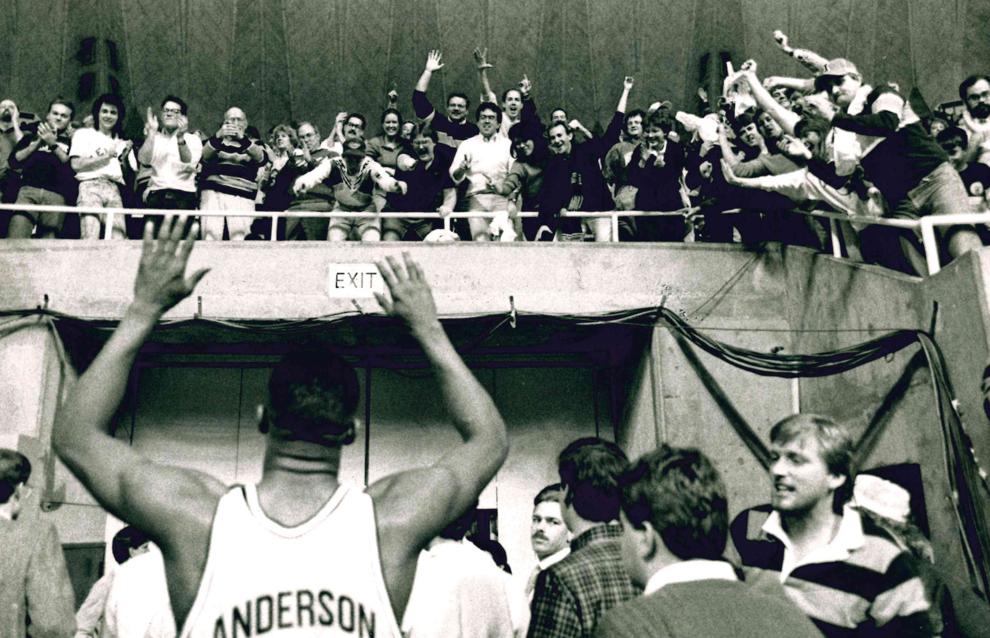 Pep band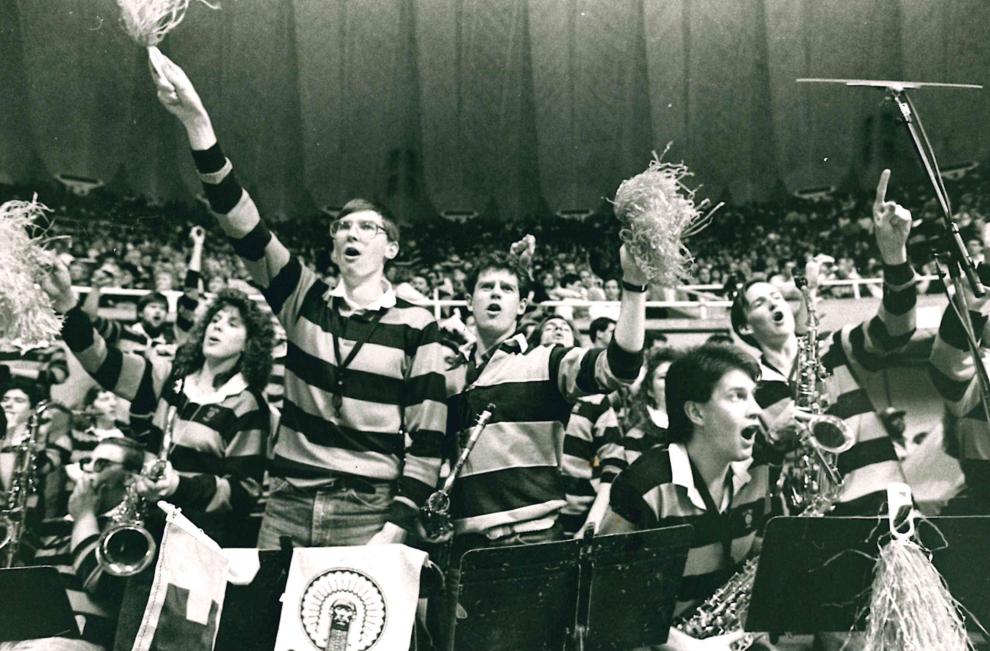 Rebound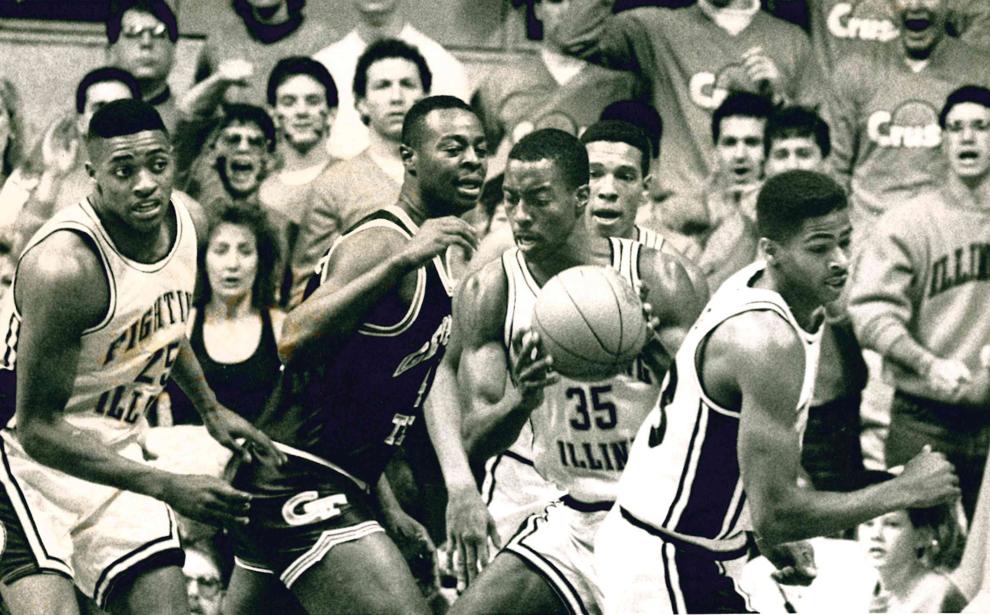 Relatives?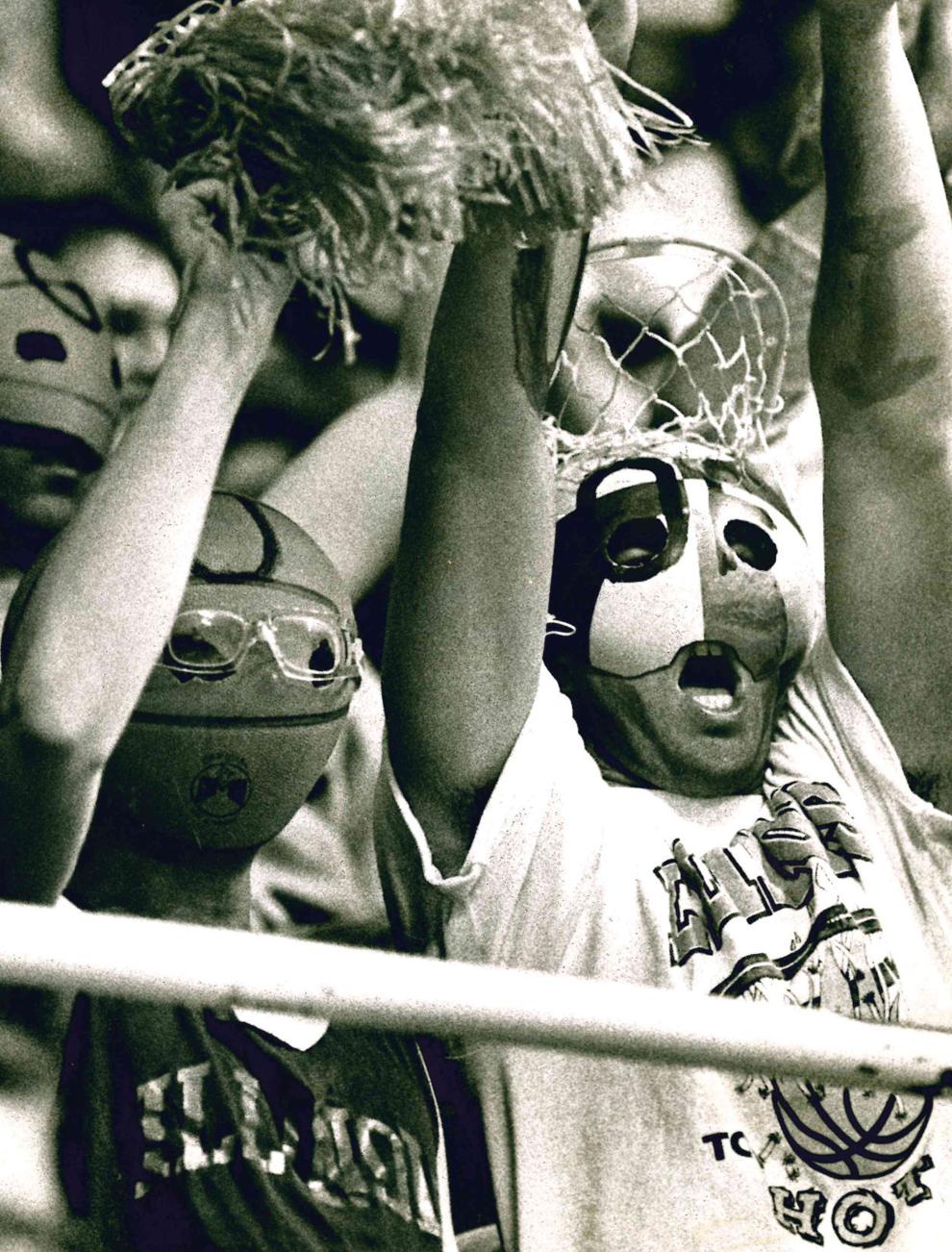 Talk of the Big Ten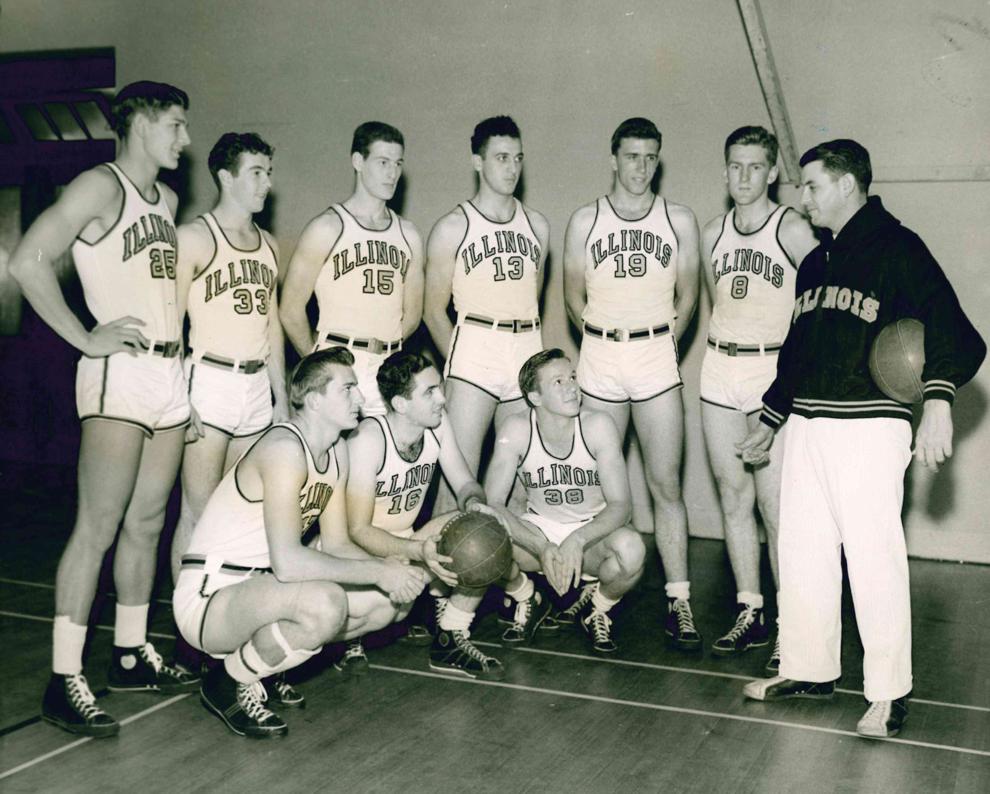 To the wire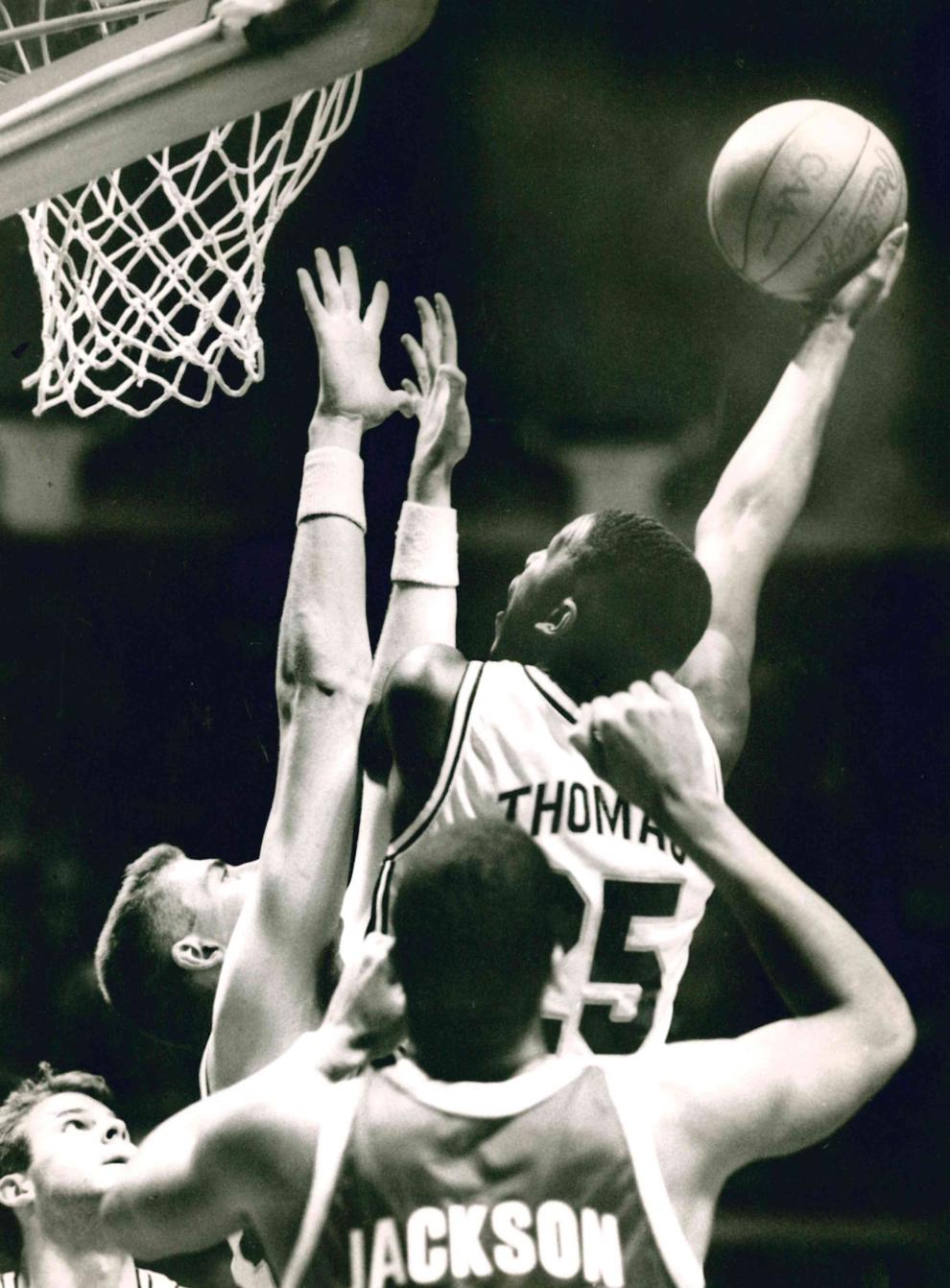 Tony Wysinger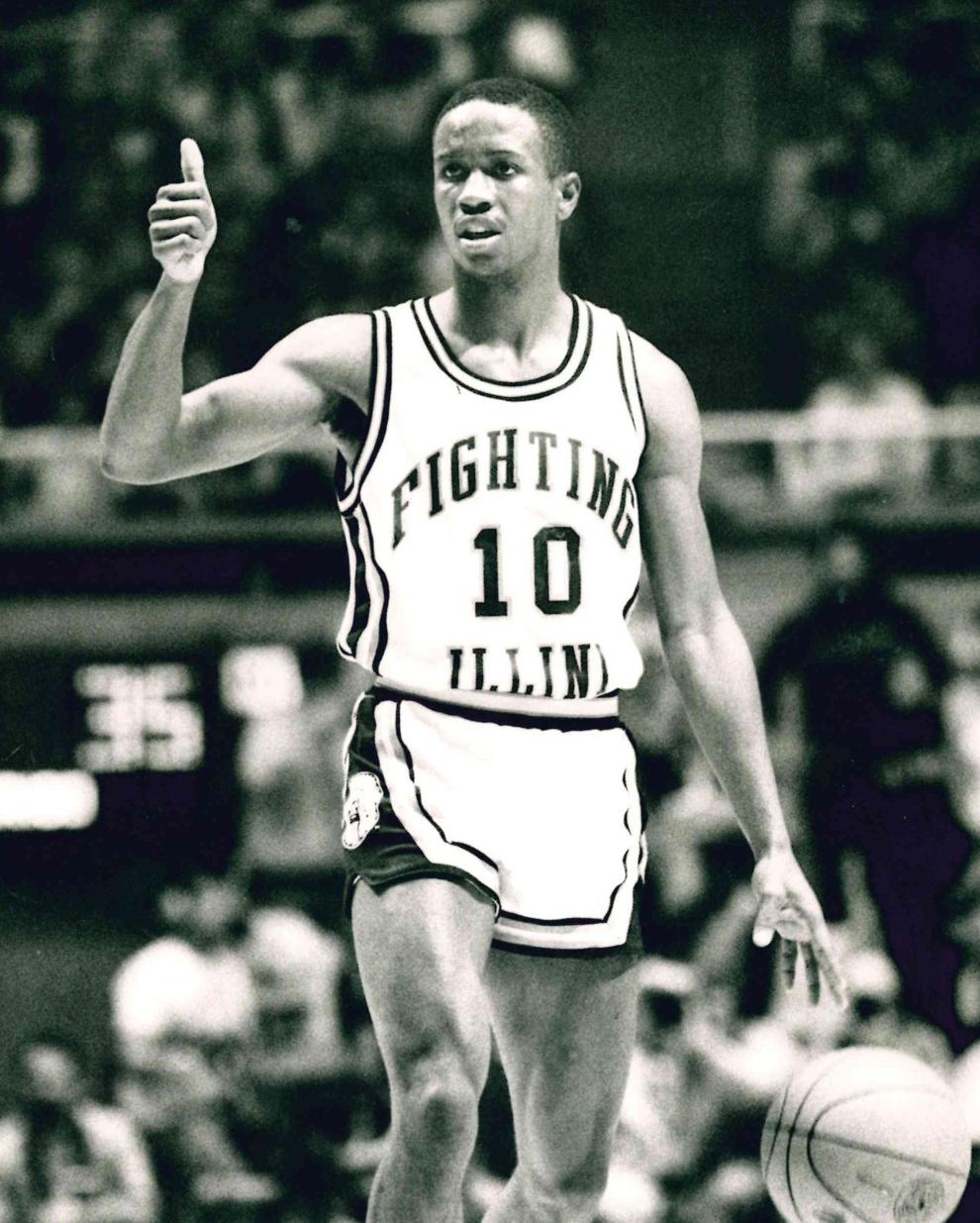 Warming up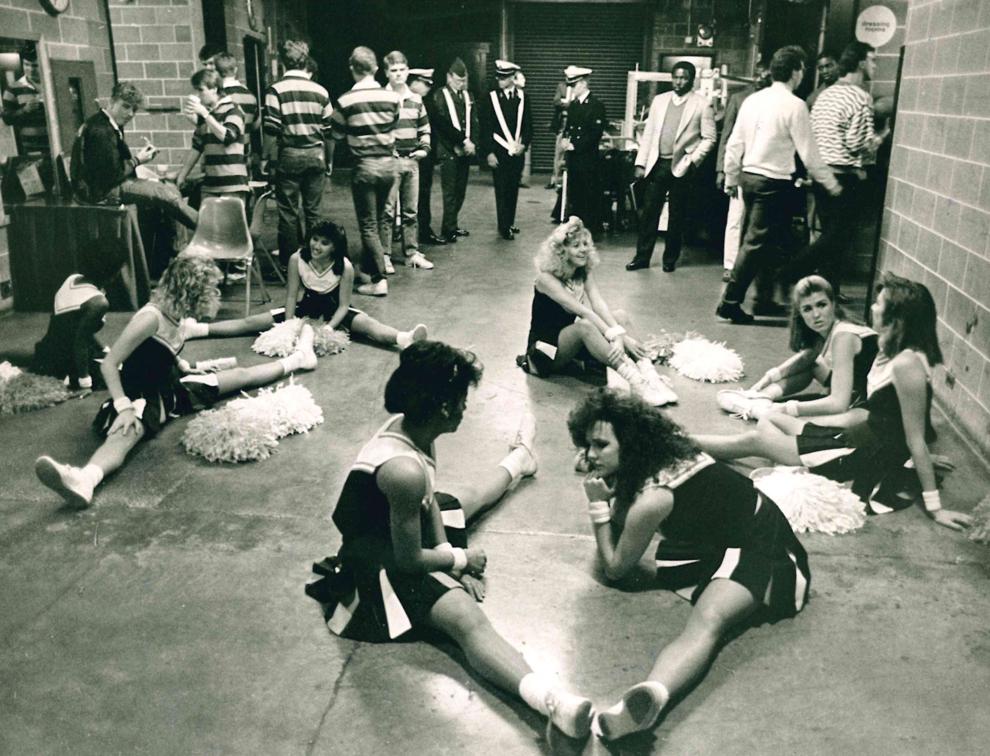 Whiz Kids Big Ten champs in '42, '43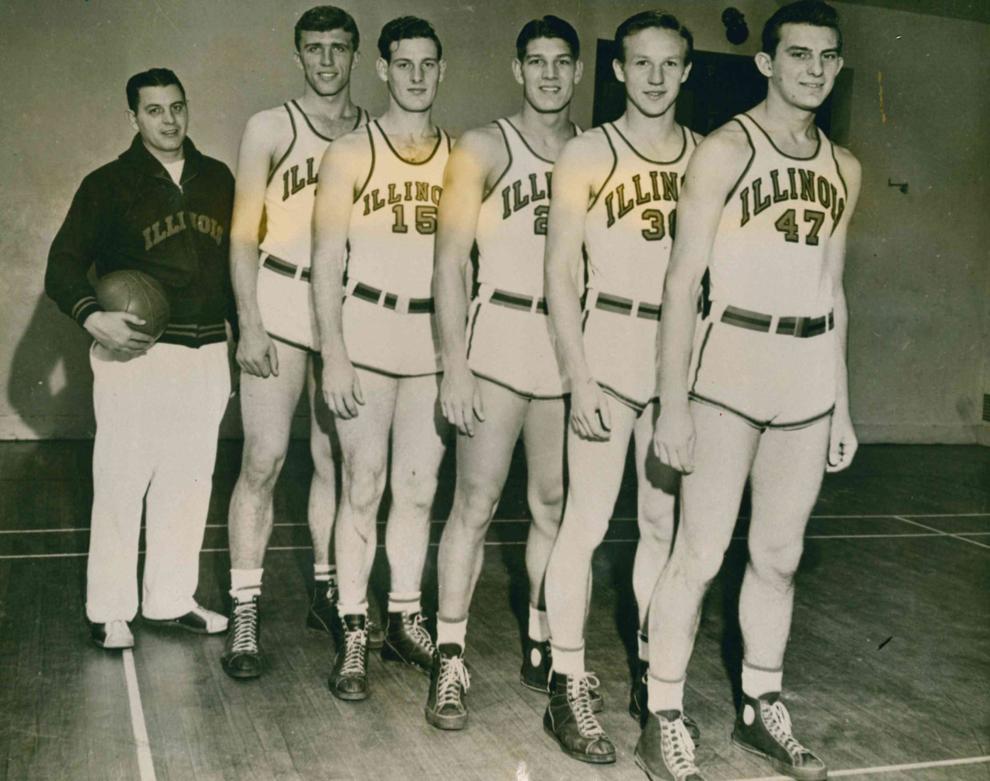 Wrong, Mr. Referee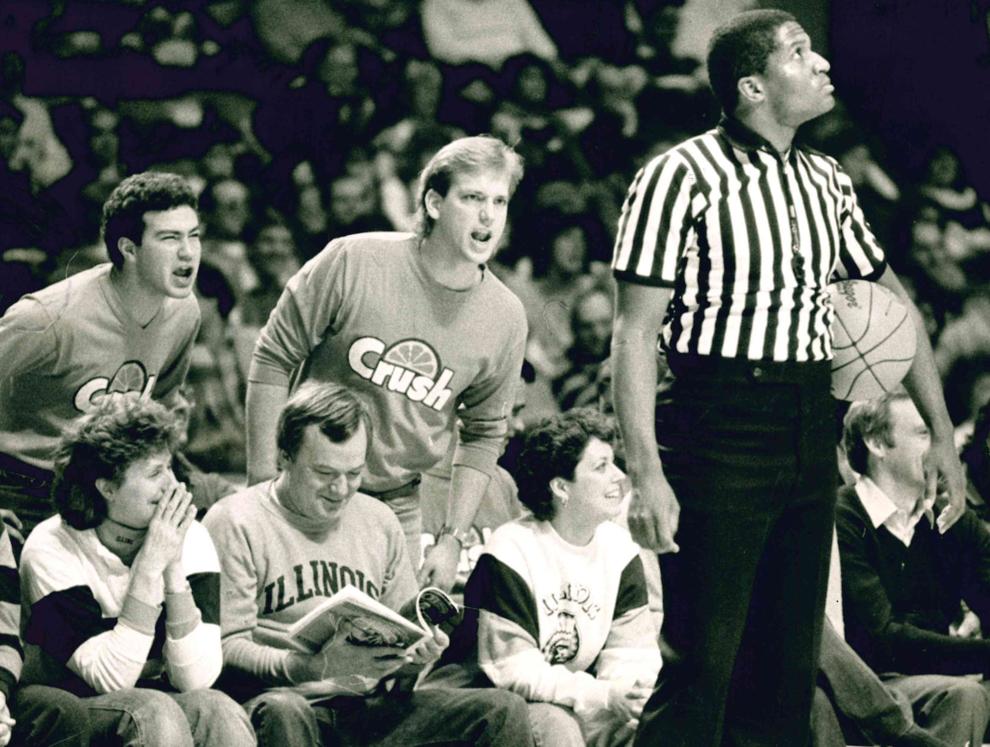 Contact Joey Wagner at (217) 421-6970. Follow him on Twitter: @mrwagner25