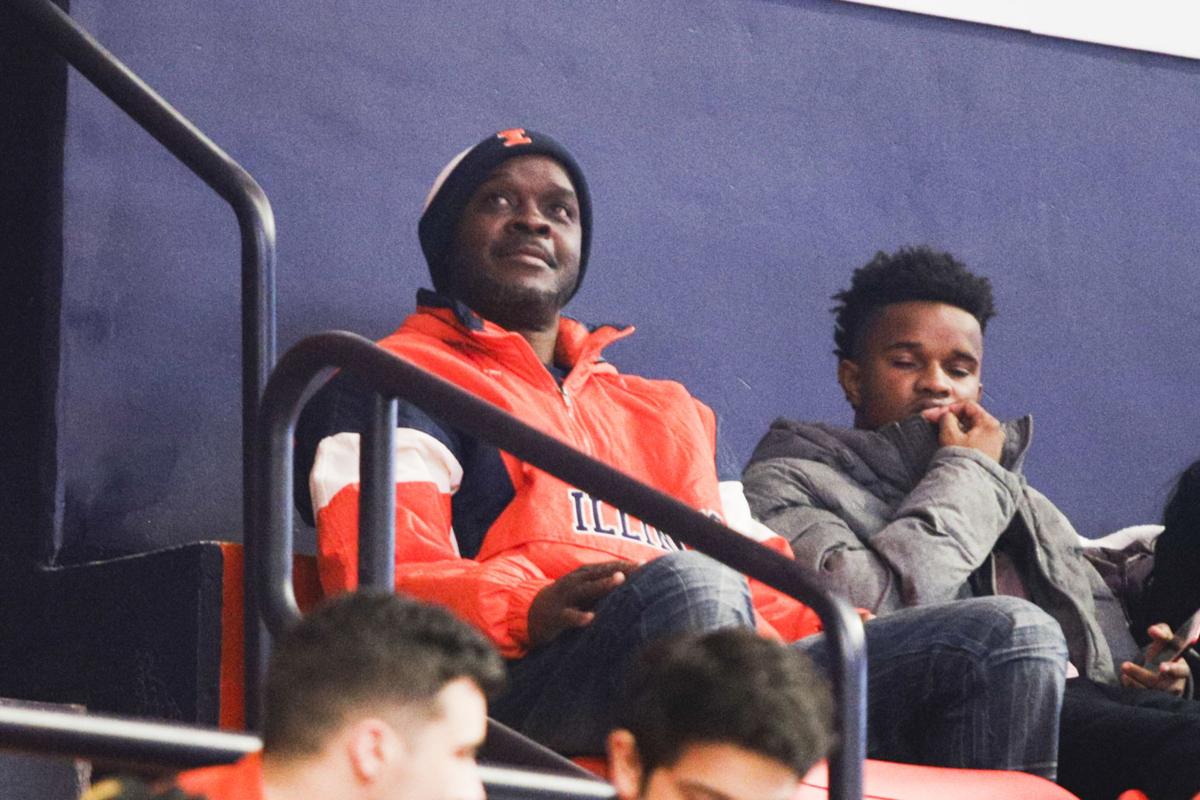 CHAMPAIGN — Trent Frazier made a break on an inbounds pass, timed his jump perfectly and got his fingertips on the ball enough to knock it into the back court.
Frazier sprinted to the ball down the right sideline, corralled it and hit a layup in the first half Saturday against Old Dominion. Across Lou Henson Court, up the stairs in the stands and just under the sign marking section 108, Rodnell Frazier stood up wearing an orange Illinois jacket and a beanie with a white stripe across the top of it. His hands were beating together, celebrating the play.
The celebration was two-fold. First, it showed the continued growth of Trent Frazier on defense, and the emphasis he's put on that side of the ball. On the other side of the celebration was a father watching his son play basketball in person for just the second time in two years. Trent Frazier's parents and siblings arrived in time to see Illinois upset No. 5 Michigan on Wednesday and close out the week with a 69-55 win over Old Dominion on Saturday.
Frazier scored a combined 17 points and had six steals in those two games with his family in attendance. 
"I'm a proud dad, man," Rodnell Frazier said. "I love him to death. I try my best to get up here as much as I can, but at the same time I have to take care of his little brother (Leonty). His little brother is playing ball, but I'm so proud, man."
Neither Rodnell nor Trent can pinpoint the exact game that Trent's family was able to attend. Rodnell suspects it was a against DePaul on Nov. 17, 2017, but they're not concerned with the details. What Trent Frazier was focused on was that his family was able to travel to Champaign from Wellington, Fla. to watch him play basketball. In that, they saw his growth from a player who was known best as a scoring guard as a freshman and has turned into a defensive stalwart.
"Just having them back here, they haven't watched me play in person in a long time," Trent Frazier said. "I'm just grateful for that. It's just a blessing and a great opportunity to have them back in Champaign."
Rodnell Frazier got Trent involved in basketball when Trent at age three. Rodnell was the rec league coach for Trent. That's when Trent figures he developed a love for scoring the ball. Until he came to Champaign, he had only known basketball with his family in attendance. It's, naturally, a challenging transition.
"That's how I became a scorer," Trent Frazier said. "I shot all them balls. I never came out. It was just a fun time. Those were the moments, just having your dad and your mom on the side court watching you everyday, I was used to that always. Just being far from home and not having them here was one of the hardest transitions I've had."
Rodnell remembers those times coaching his oldest son. Even then, he was trying to instill the principles of basketball into Trent Frazier's mind.
"I had him playing with all the grown boys when he was 10 years old and took him to the court," Rodnell said. "He got beat up, but he kept fighting. Basically, he learned everything and learned the right way to play basketball."
Though Trent Frazier's parents haven't seen him in person for two years before this week, there's no lack of communication. Rodnell calls Trent after every game. They talk about defense, and about the process. 
"He loves this game," Trent Frazier said. "He watches it because of me and I play it because of him. My dad, he does a lot for me and this family. Just having them back in here and him watching me play is incredible."
Said Rodnell Frazier: "I always told him, 'Scoring is easy, but you have to be able to guard and defend.' Now I'm teaching how basically every time you step on the court, be willing to guard the best player on each team. He loves it now. I tell him, 'When you guard, your scoring will come, regardless.'"
After Illinois beat Michigan on Wednesday, Rodnell Frazier stood over the rail that sits atop the tunnel to the locker room. The players had long been through to celebrate their win in the locker room. Rodnell Frazier stood, silently and appreciating the moment and the opportunity that he's been waiting two years to cherish and bask in again.
---
PHOTOS: Illinois beats Old Dominion
GALLERY-illini-v-old_dominion-001-121419.JPG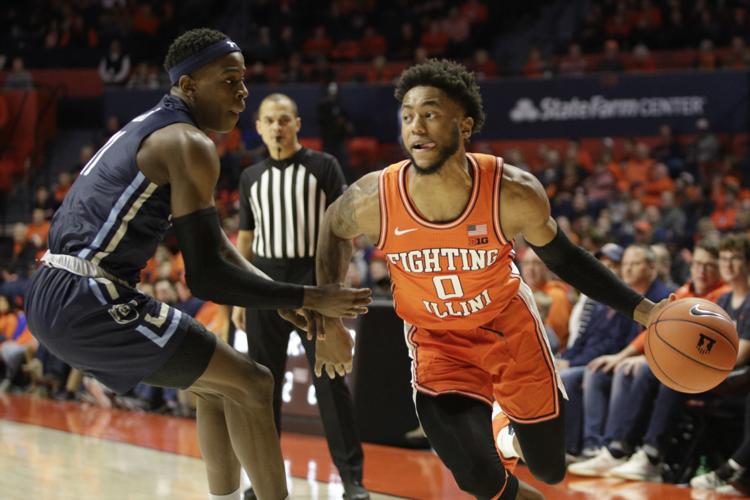 GALLERY-illini-v-old_dominion-002-121419.JPG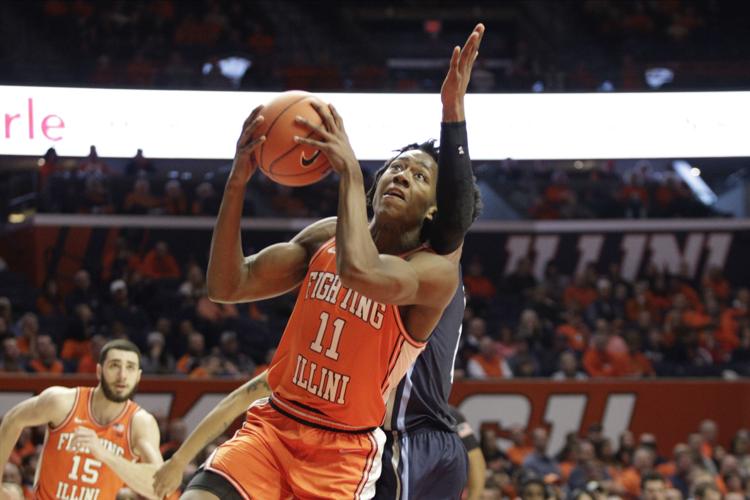 GALLERY-illini-v-old_dominion-003-121419.JPG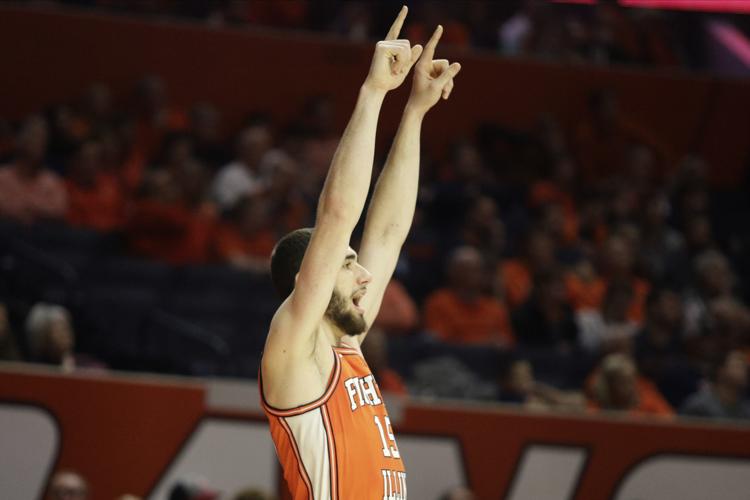 GALLERY-illini-v-old_dominion-004-121419.JPG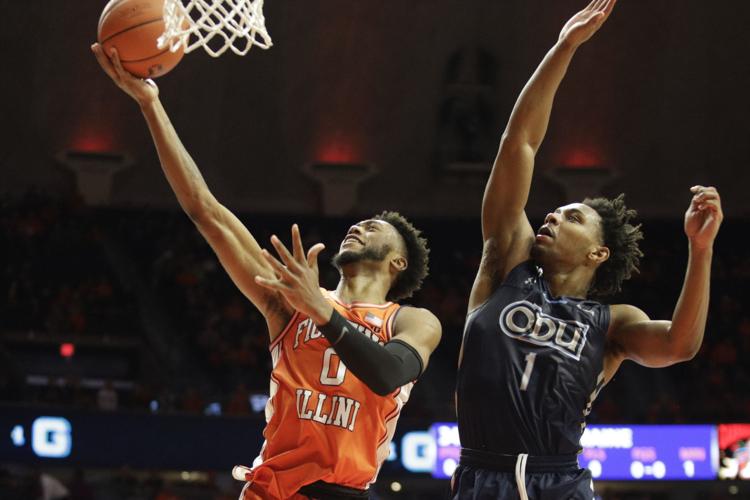 GALLERY-illini-v-old_dominion-005-121419.JPG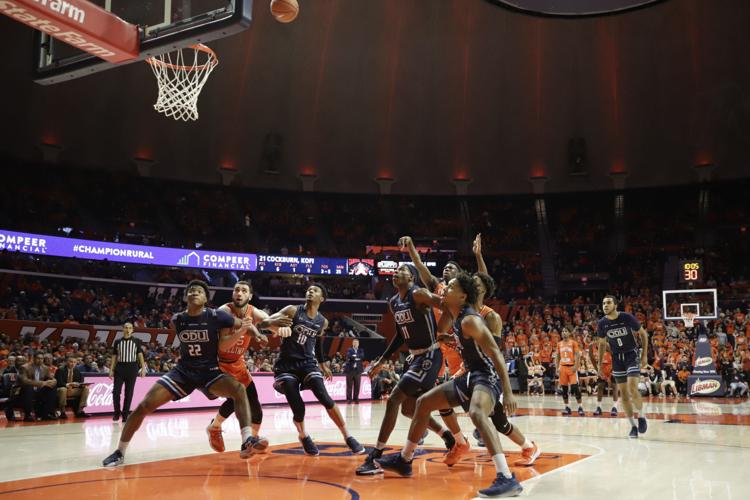 GALLERY-illini-v-old_dominion-006-121419.JPG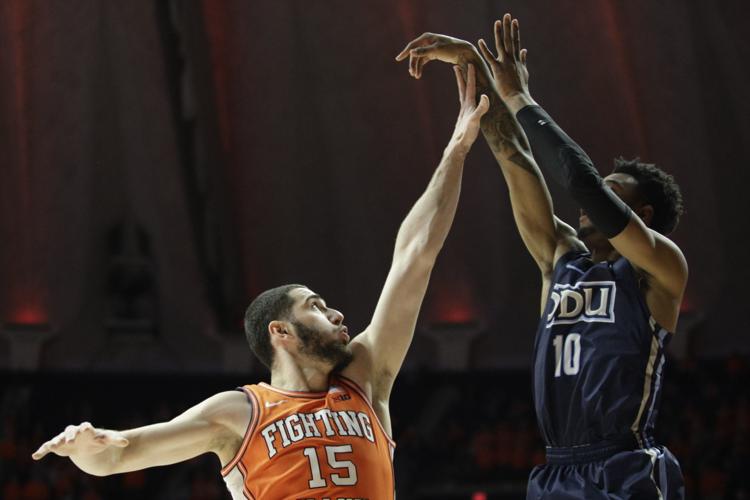 GALLERY-illini-v-old_dominion-007-121419.JPG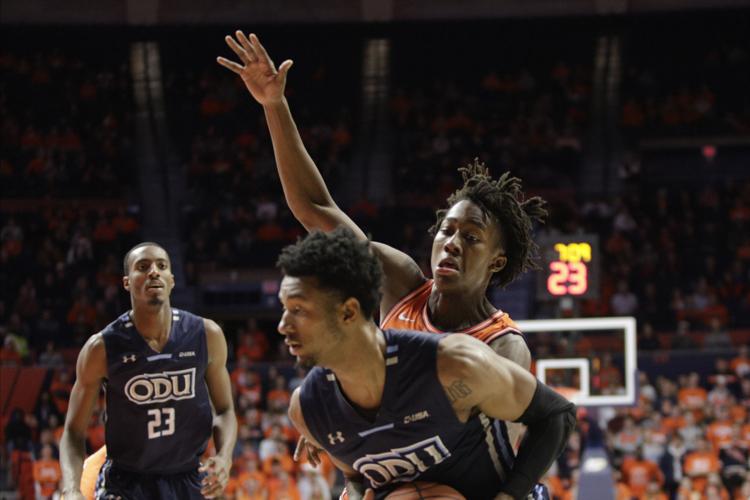 GALLERY-illini-v-old_dominion-008-121419.JPG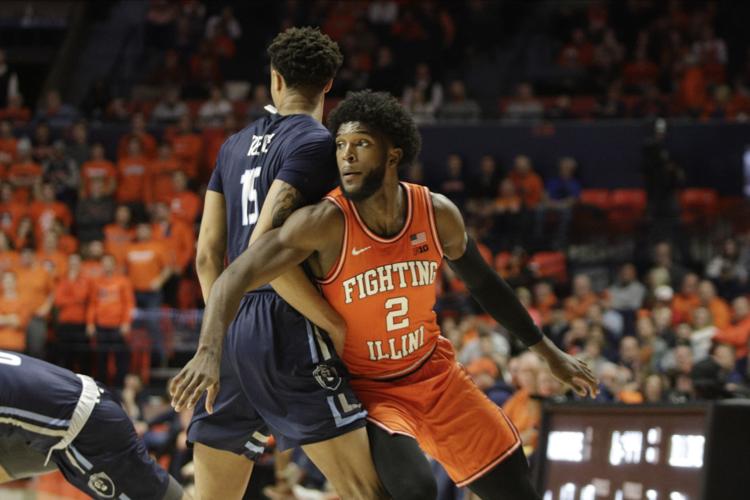 GALLERY-illini-v-old_dominion-009-121419.JPG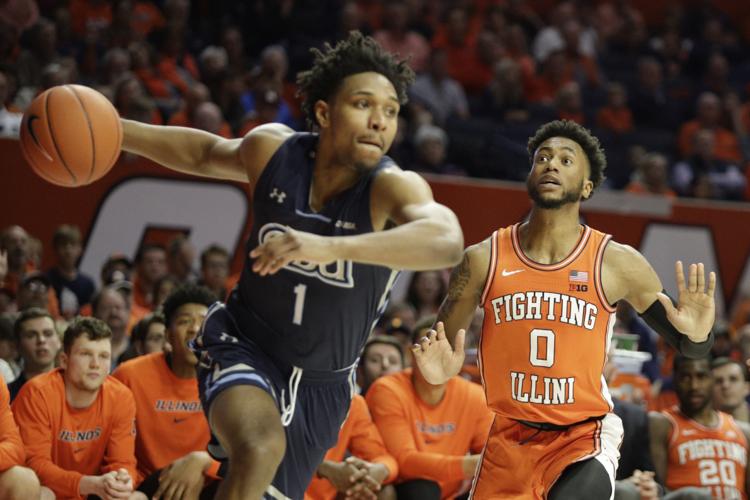 GALLERY-illini-v-old_dominion-010-121419.JPG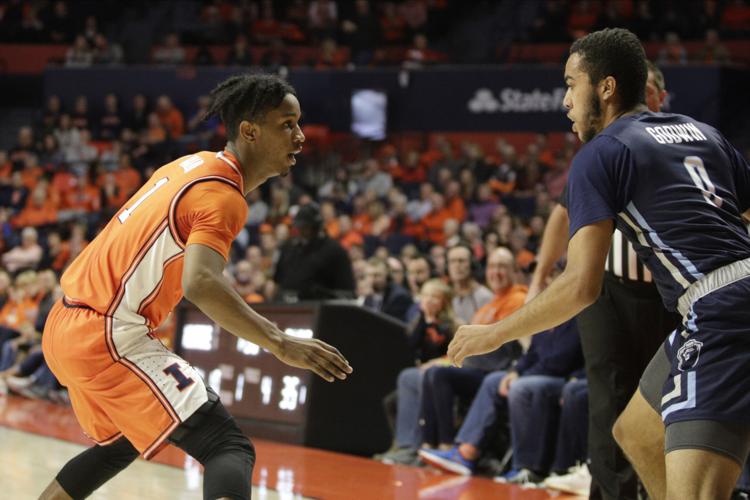 GALLERY-illini-v-old_dominion-011-121419.JPG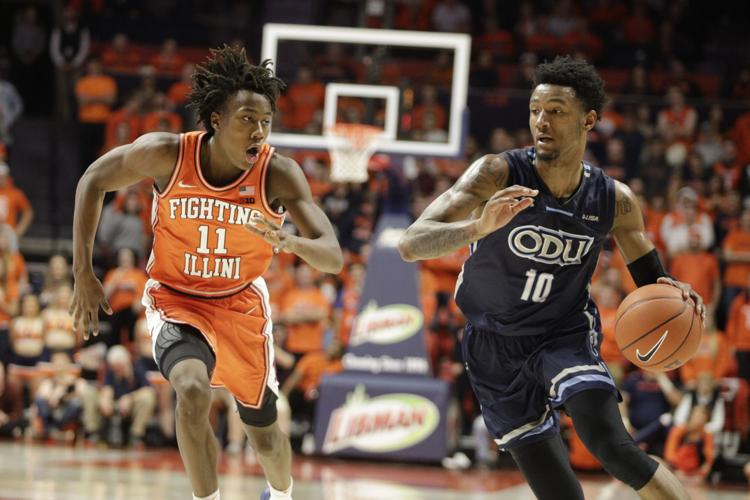 GALLERY-illini-v-old_dominion-012-121419.JPG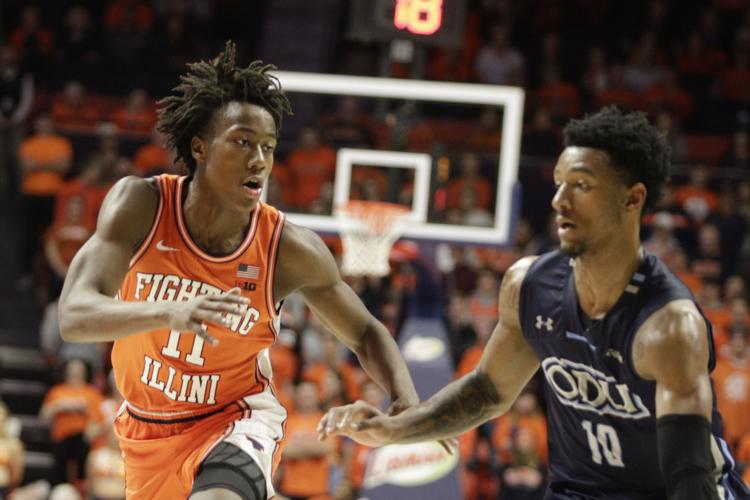 GALLERY-illini-v-old_dominion-013-121419.JPG
GALLERY-illini-v-old_dominion-014-121419.JPG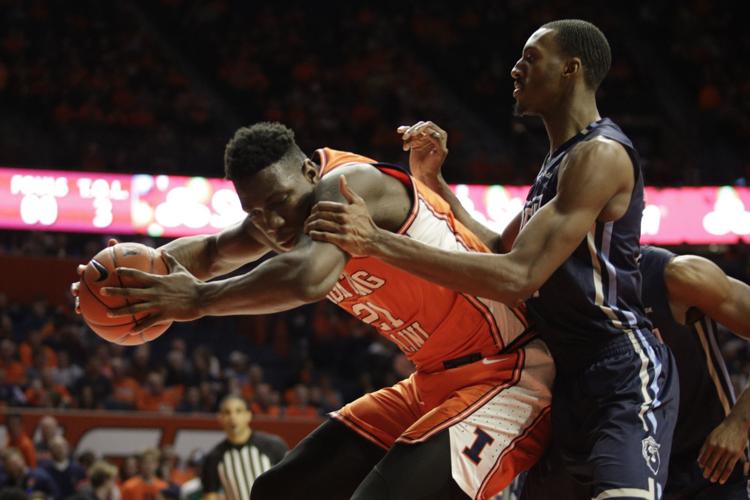 GALLERY-illini-v-old_dominion-015-121419.JPG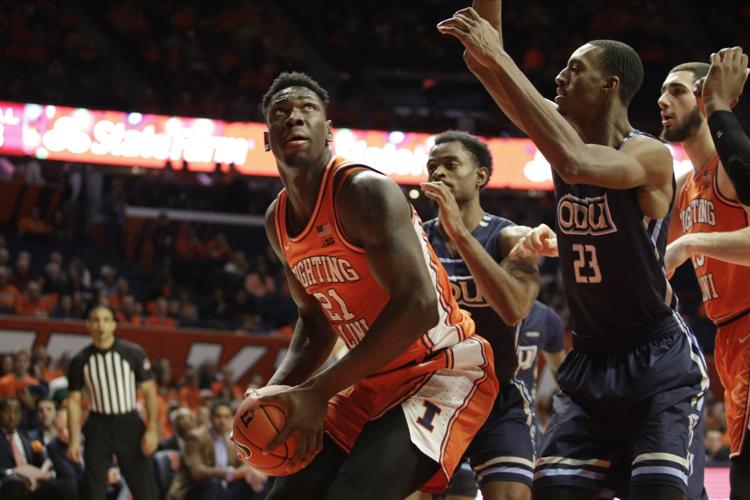 GALLERY-illini-v-old_dominion-016-121419.JPG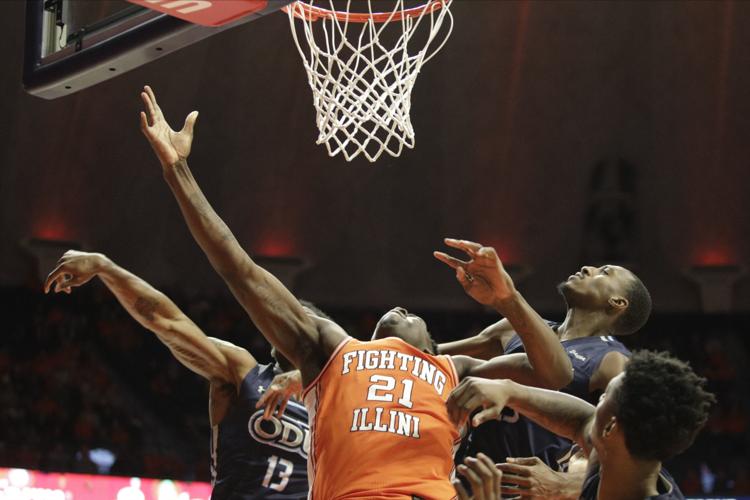 GALLERY-illini-v-old_dominion-017-121419.JPG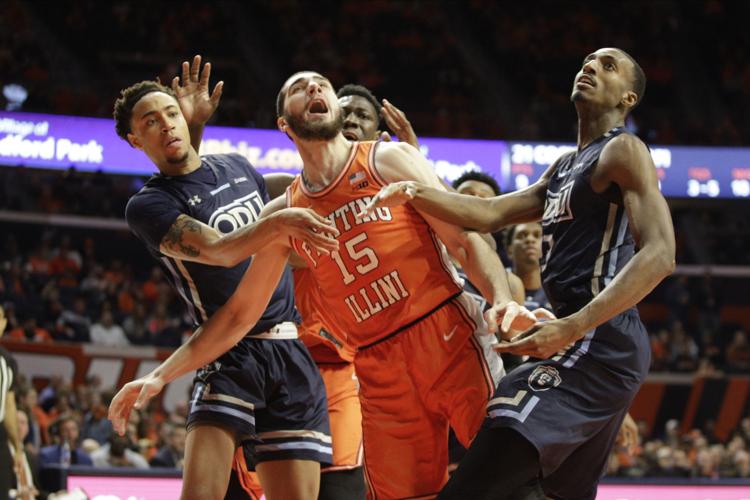 GALLERY-illini-v-old_dominion-018-121419.JPG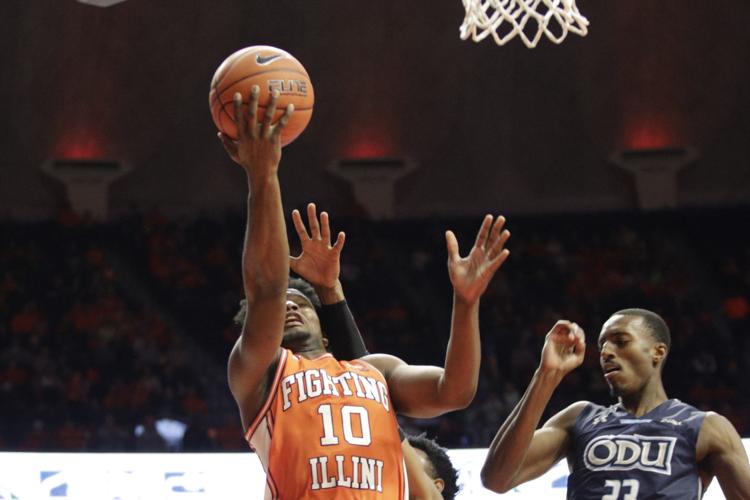 GALLERY-illini-v-old_dominion-019-121419.JPG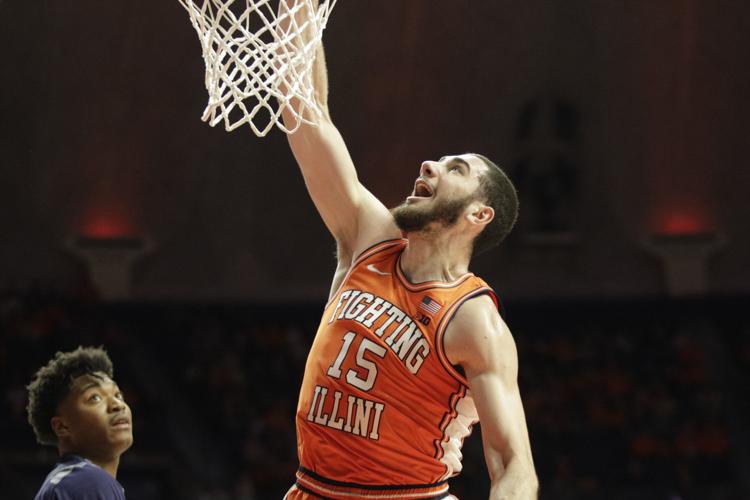 GALLERY-illini-v-old_dominion-020-121419.JPG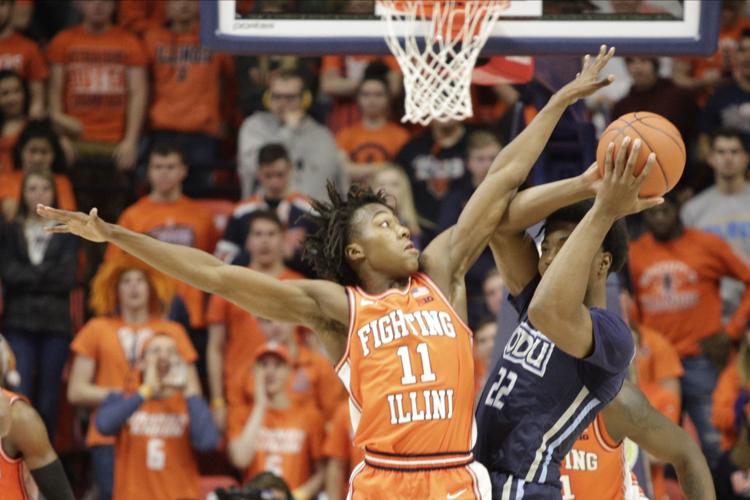 GALLERY-illini-v-old_dominion-021-121419.JPG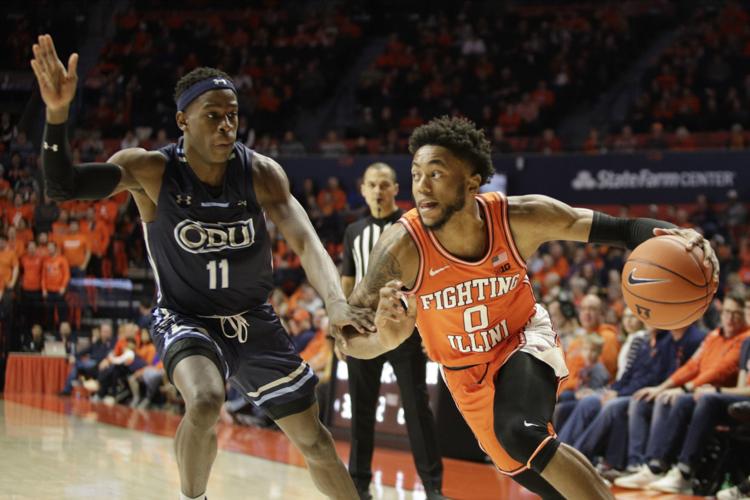 GALLERY-illini-v-old_dominion-022-121419.JPG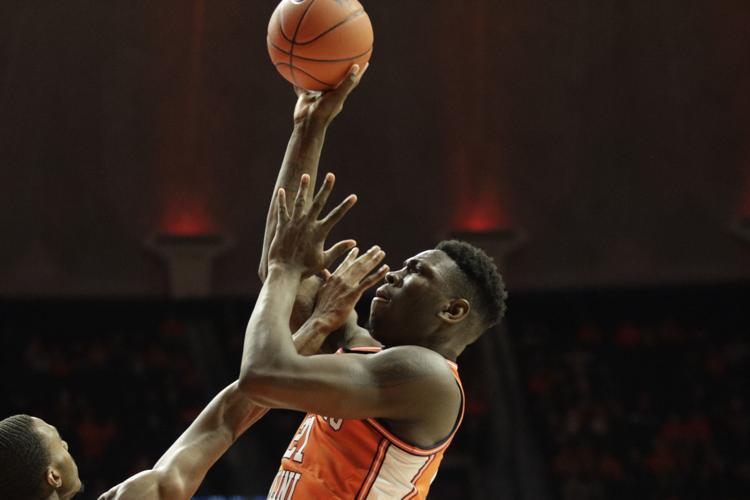 GALLERY-illini-v-old_dominion-023-121419.JPG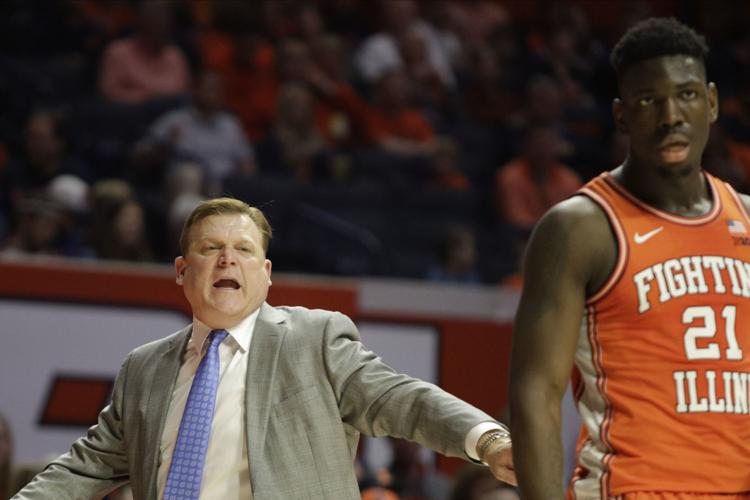 GALLERY-illini-v-old_dominion-024-121419.JPG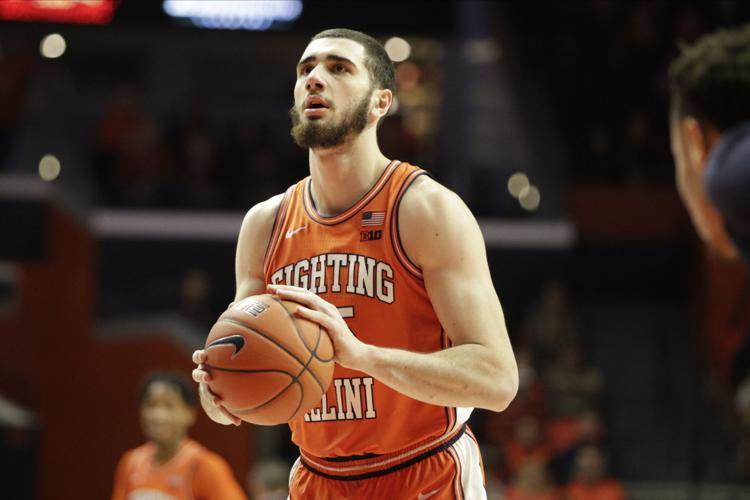 GALLERY-illini-v-old_dominion-025-121419.JPG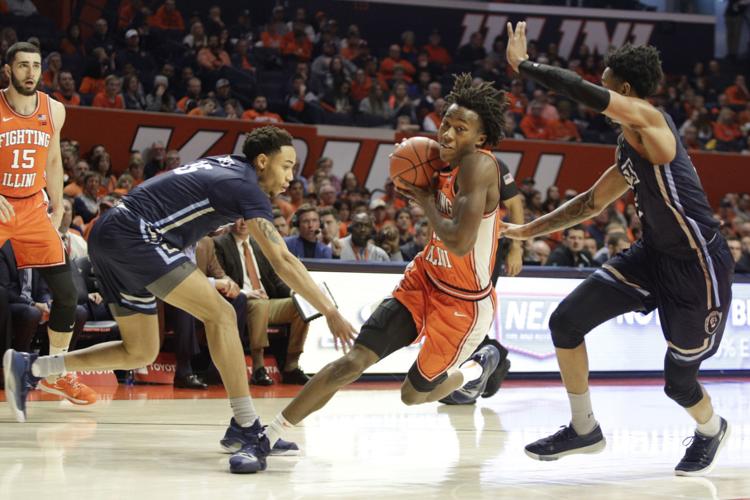 GALLERY-illini-v-old_dominion-026-121419.JPG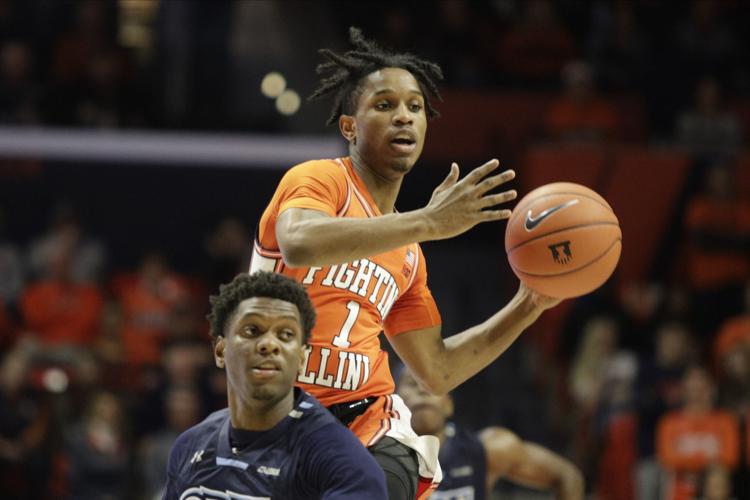 GALLERY-illini-v-old_dominion-027-121419.JPG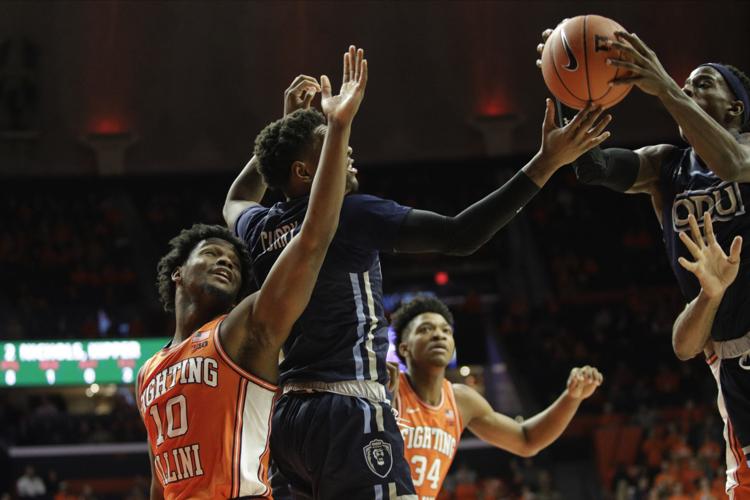 GALLERY-illini-v-old_dominion-028-121419.JPG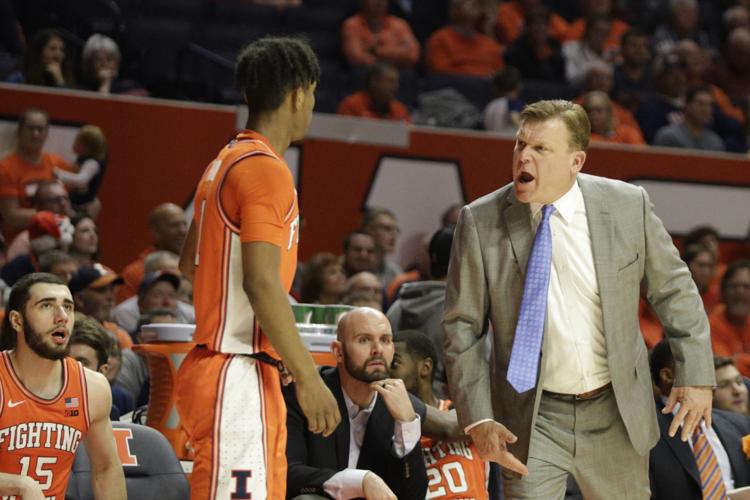 GALLERY-illini-v-old_dominion-029-121419.JPG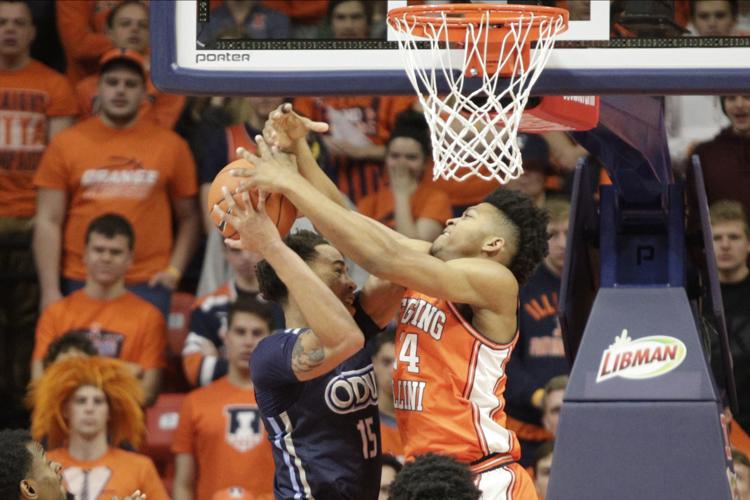 GALLERY-illini-v-old_dominion-030-121419.JPG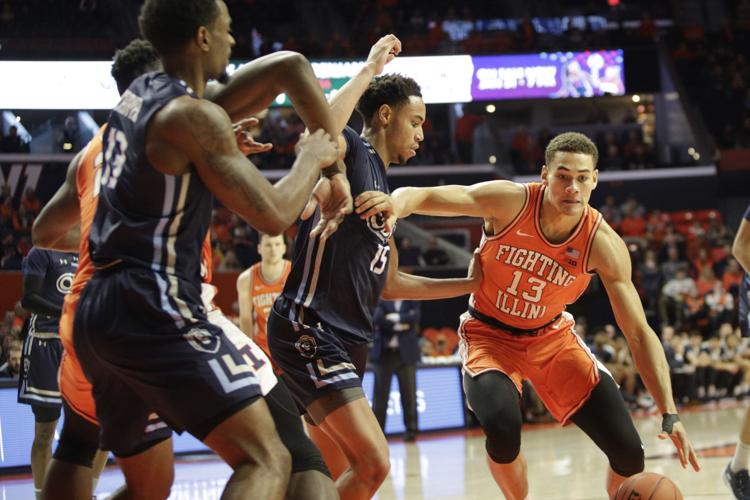 Contact Joey Wagner at (217) 421-6970. Follow him on Twitter: @mrwagner25