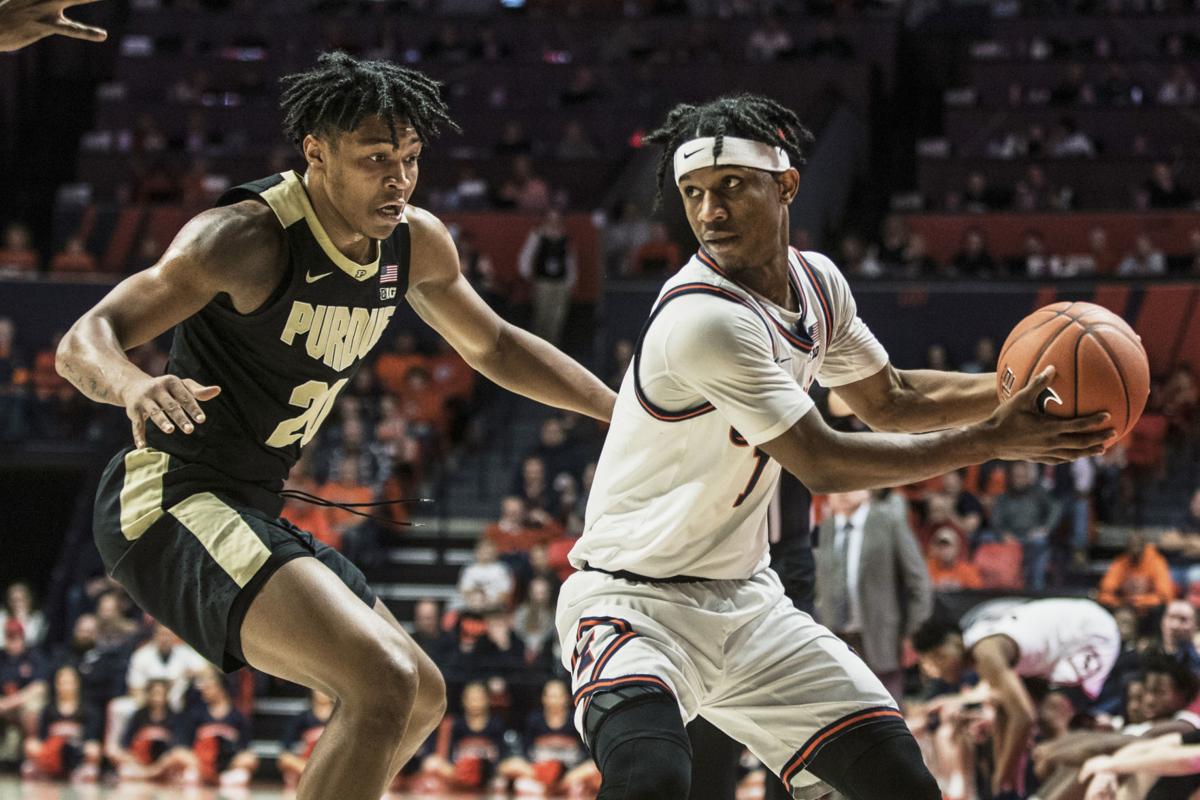 CHAMPAIGN — Trent Frazier's goal is simple, and not at all what it would have been when he arrived in Champaign as a freshman three years ago. He wants to be first team All-Big Ten defense.
The Illinois basketball junior is making a strong case for it and boosted his résumé on Sunday in a 63-37 win over Purdue. Frazier hounded Purdue sharpshooter Sasha Stefanovic, who entered the game shooting 43 percent on 3-pointers. Frazier hung to him like glue and accepted the coaching staff's task of "knowing what toothpaste" Stefanovic used. On Sunday, Stefanovic shot 3-of-9 from the field and 2-of-5 on 3-pointers for eight points.
"When coaches put me with that assignment, I kind of take that personally," Frazier said. "I want to be one of the top defenders in the country, not even just the conference. My goal is to win all first-team defensive team. (Assistant) Coach (Stephen) Gentry said, 'No open looks (Sunday).' I wasn't going to let them get open looks.
"Like coach was saying, I had to see what kind of toothpaste he used before the game. I had to stay really close to him because I knew if he got it up with my height I wouldn't be able to contest it. I used my speed and my quickness to stay with him."
His attention to scouting reports and emphasis on defense hardly resembles the player who came to town from Wellington, Fla.
"It's amazing how two years can shift one's thinking," Illinois coach Brad Underwood said. "He understands it. He's taken a lot of pride in it. He's done that every game this year. He's drawing the other team's best threat. He's very hard to screen. That comes from understanding defensively what you're trying to do. It also comes from understanding the scout and Trent's dialed into that."
Defensive tone keeps with substitution
By tradition, Illinois fans stand until the opposing team scores its first point of the game. On Sunday, they stood for 6 minutes, 50 seconds until Purdue center Matt Haarms hit a free throw with 13:10 left in the half. The Boilermakers made their first field goal with 12:43 left in the half with a jumper by Isaiah Thompson.
During that stretch, though, Underwood subbed out starters Frazier, Da'Monte Williams and Kofi Cockburn. In came Alan Griffin, Andres Feliz and Kipper Nichols. It's become a pretty standard substitution pattern for Underwood at the first under-16 media timeout.
For the first time, Underwood said, there was no let up with the defensive substitutions.
"I thought we made a smooth transition," Underwood said. "Da'Monte does an unbelievable job on the defensive end and to not have a letup after that and to have Dre come in to relieve Trent. You're chasing around an elite shooter so to do the same thing and not give up those looks, that's really important to have those guys buy into that same role."
Cockburn gets back on track
The Michigan State loss on Thursday wasn't kind to Cockburn, a 7-foot-, 290-pound freshman. Underwood said he wasn't physical enough, and didn't use his massive frame to move bodies. As a result, he had six points on 2-of-10 shooting to go with nine rebounds.
Against, Purdue Cockburn had 12 points, four rebounds and a pair of monster dunks to go with it.
"(Sunday) he was much more dialed in and much more in-tune on the defensive end and that helps him on the offensive end," Underwood said. "Then he ran and got some easy baskets."
---
PHOTO: 31 amazing Illini basketball history photos
1987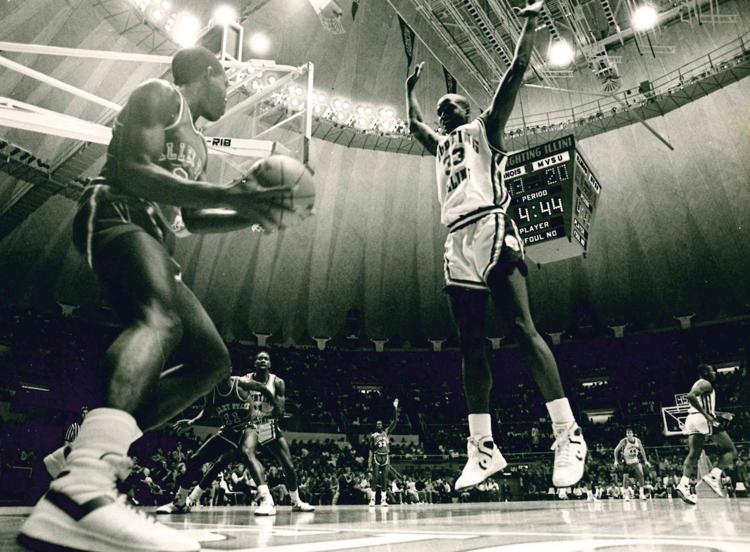 Ask Kendall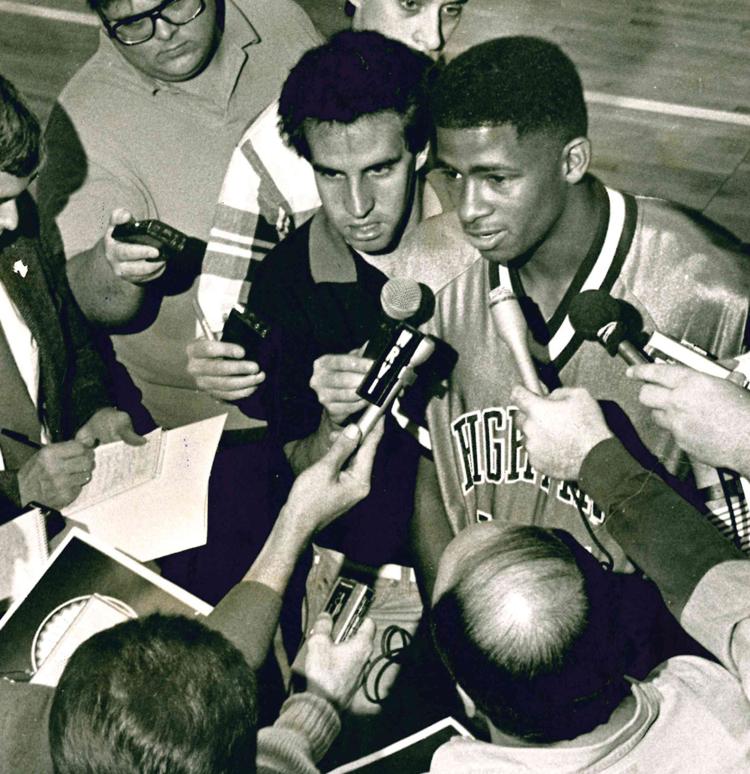 Big Reach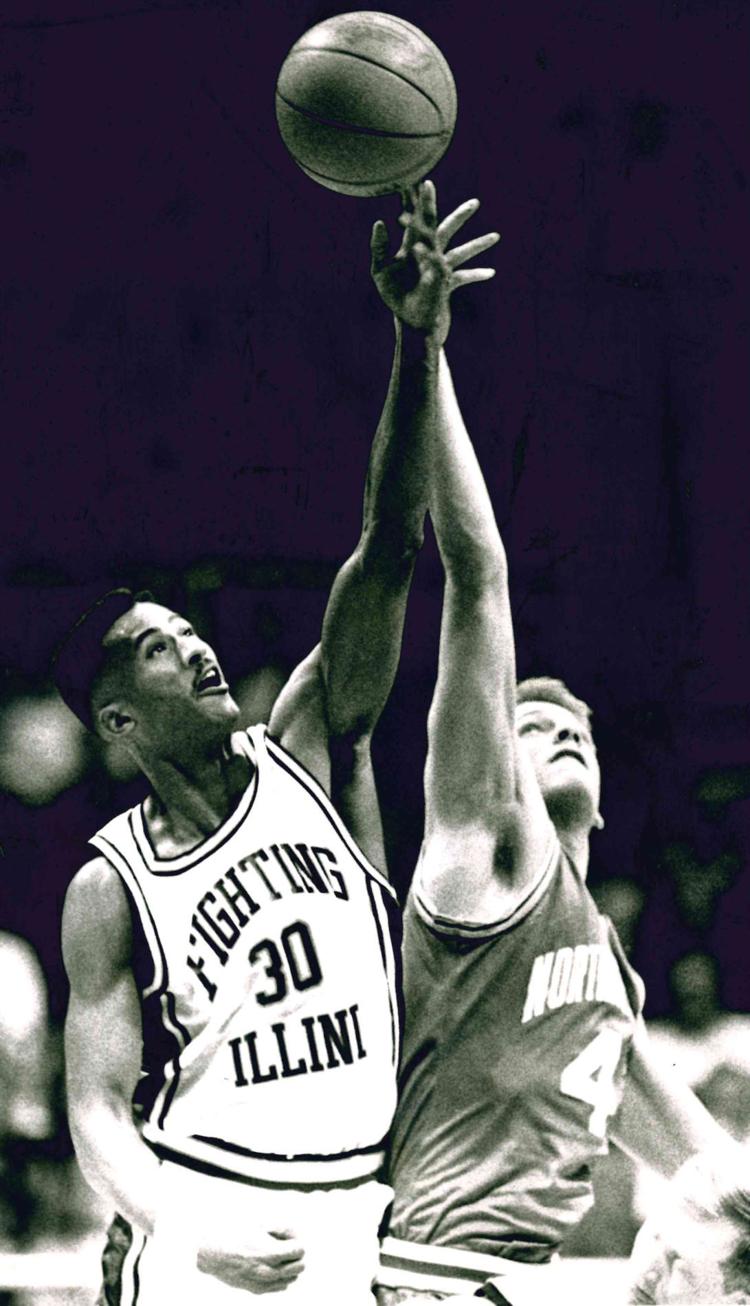 Celebrate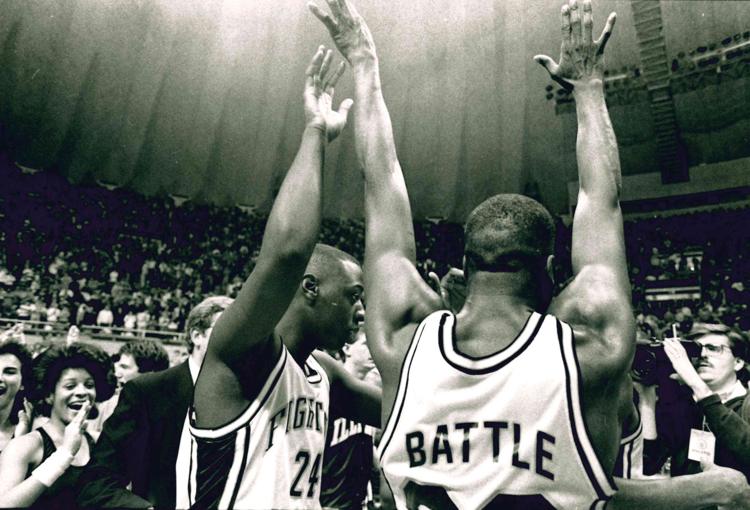 Lou Henson in 1993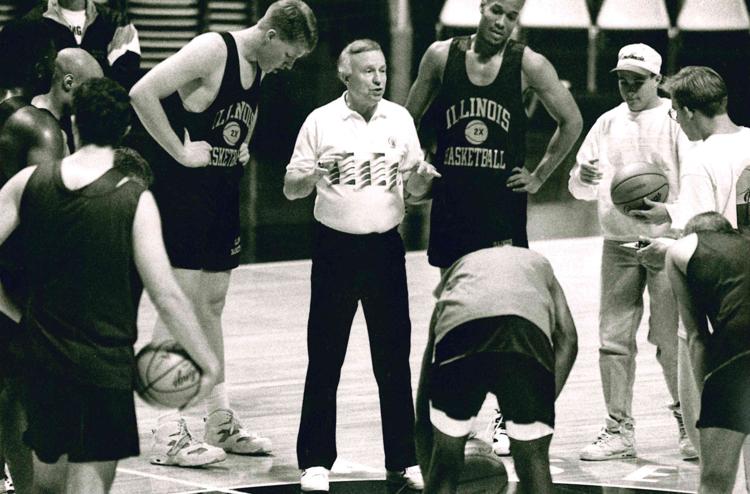 Cheerleading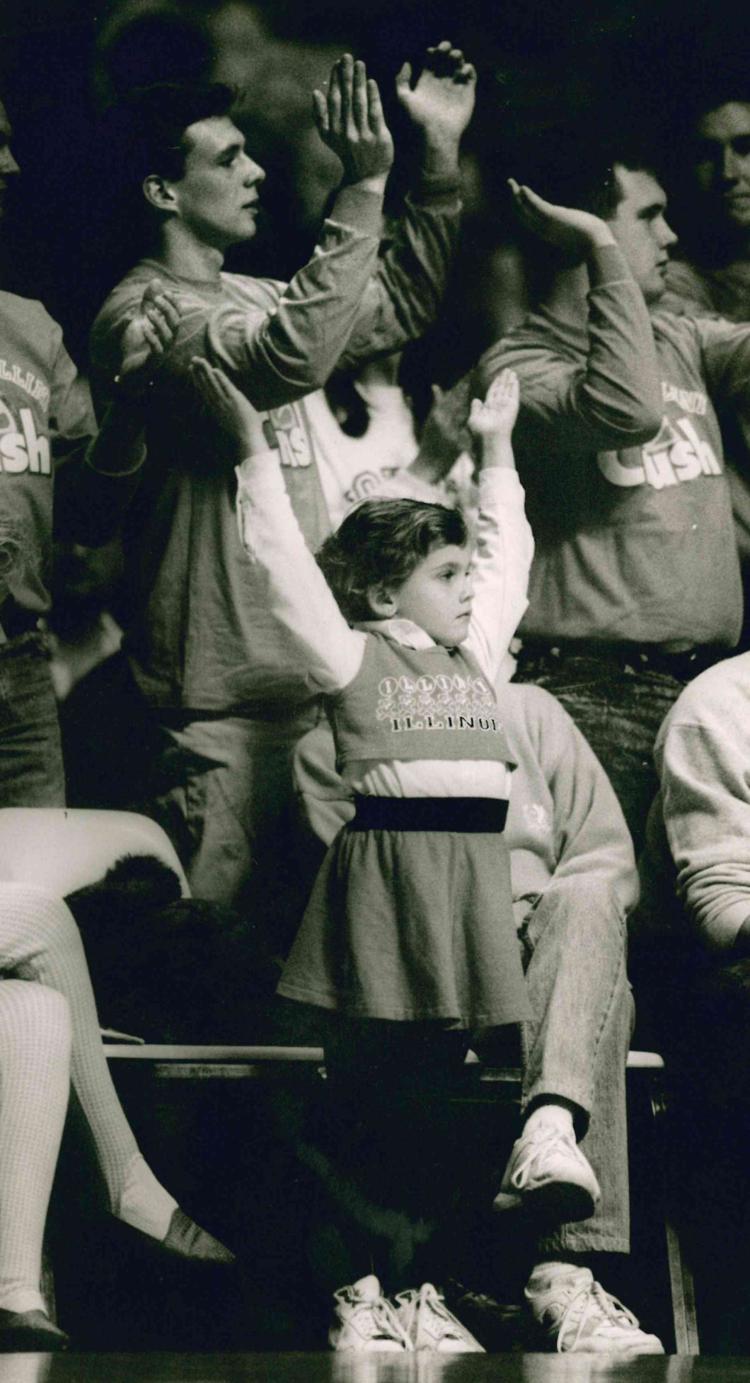 Chief Illiniwek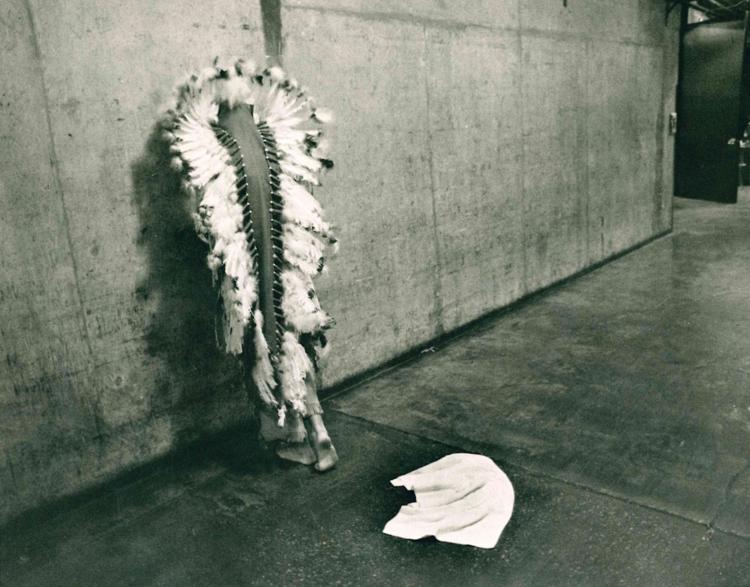 Coming through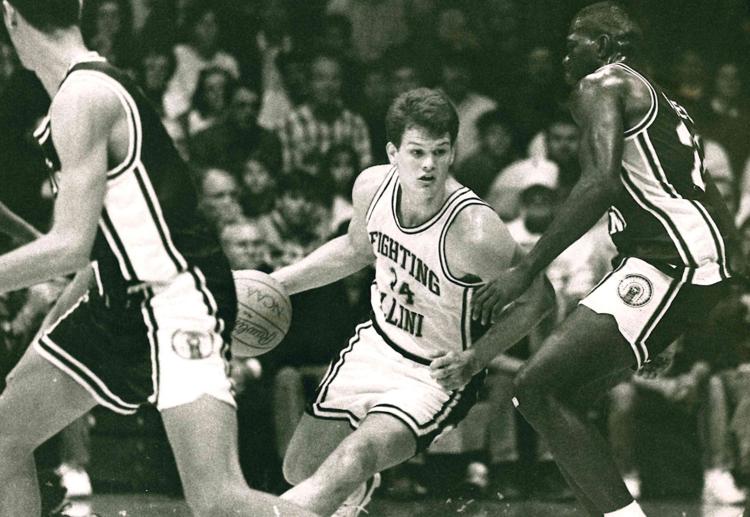 Distraction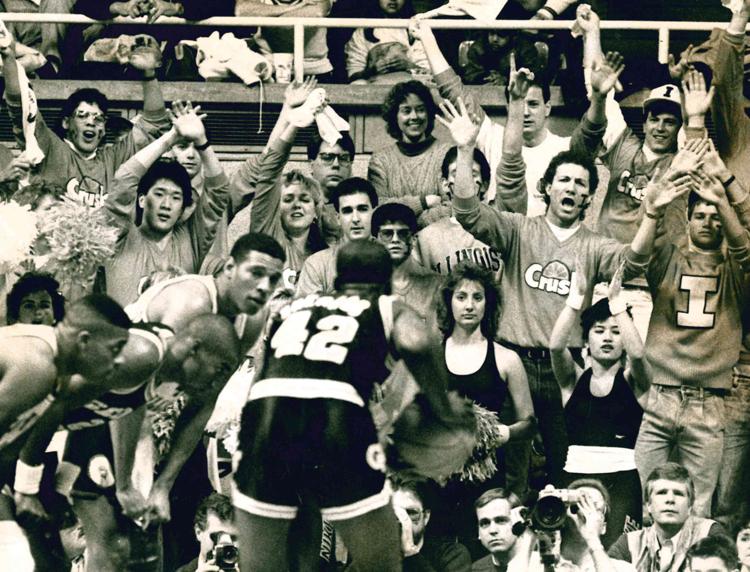 Easy does it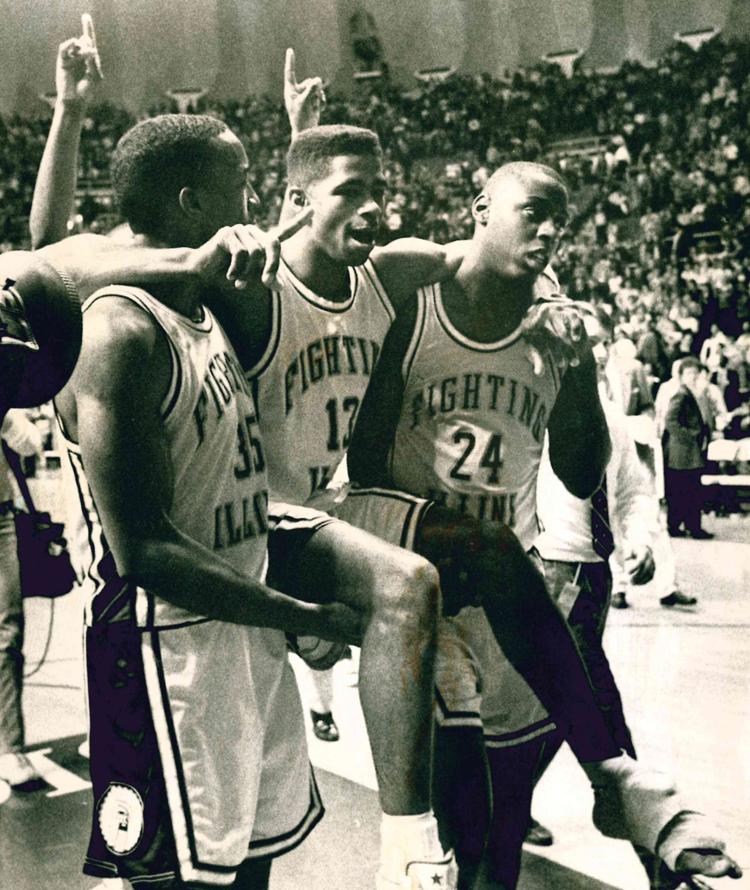 Efrem Winters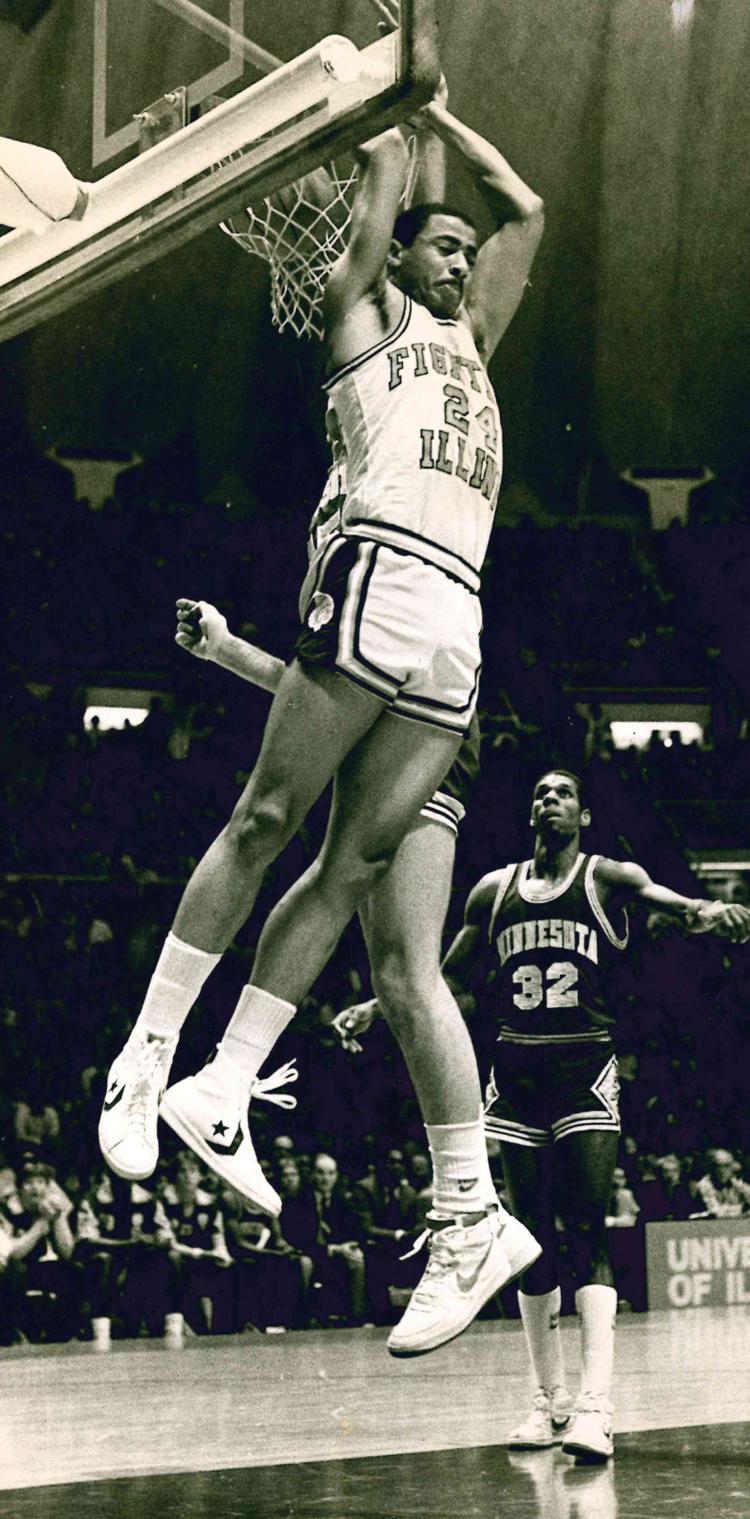 Efrem Winters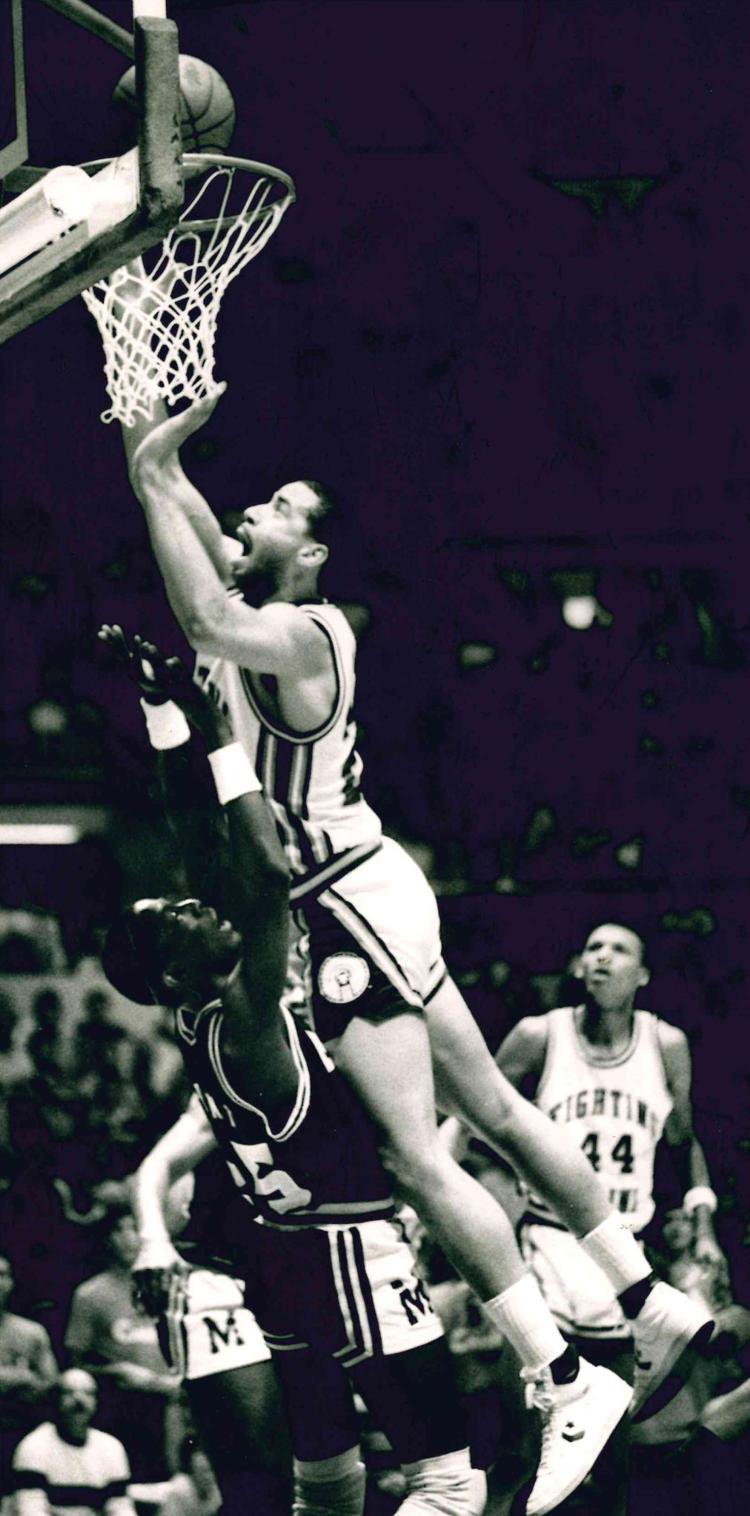 Fierce Rebound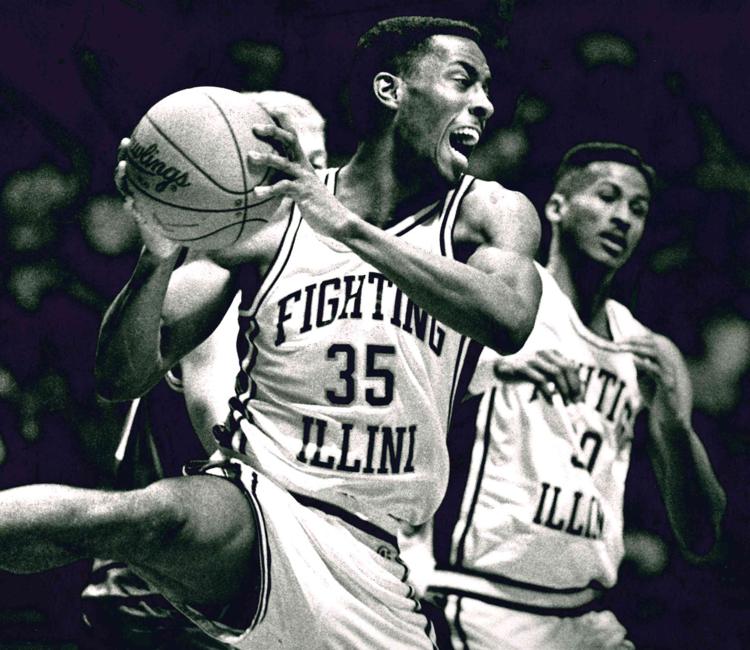 Free for all
Getting physical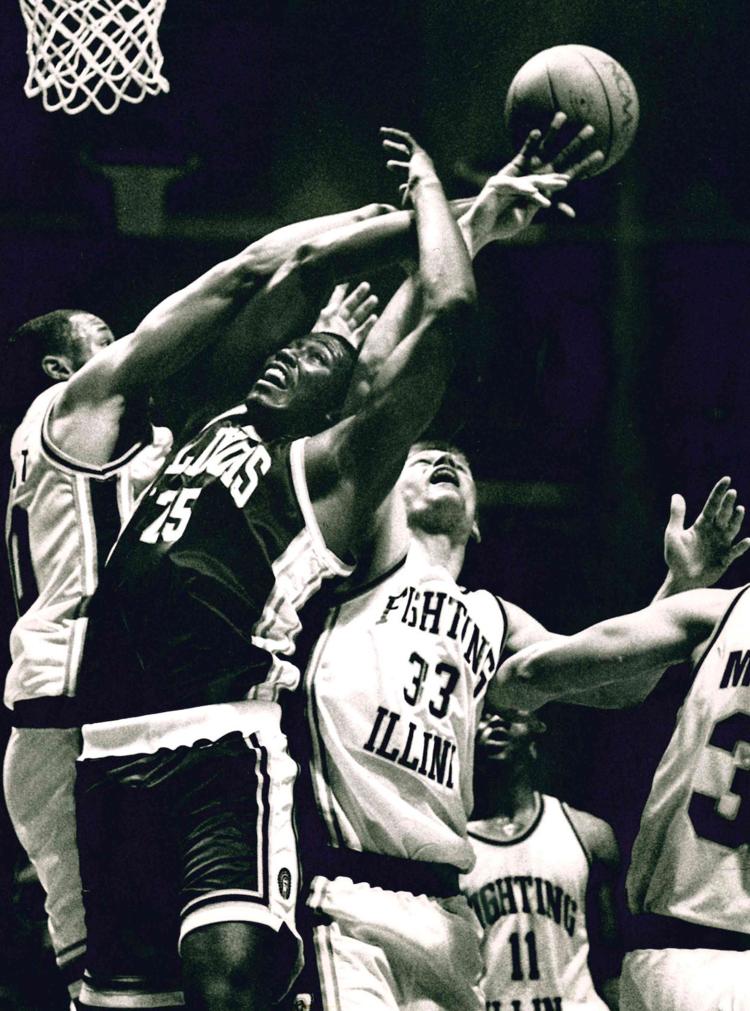 Hero of the hour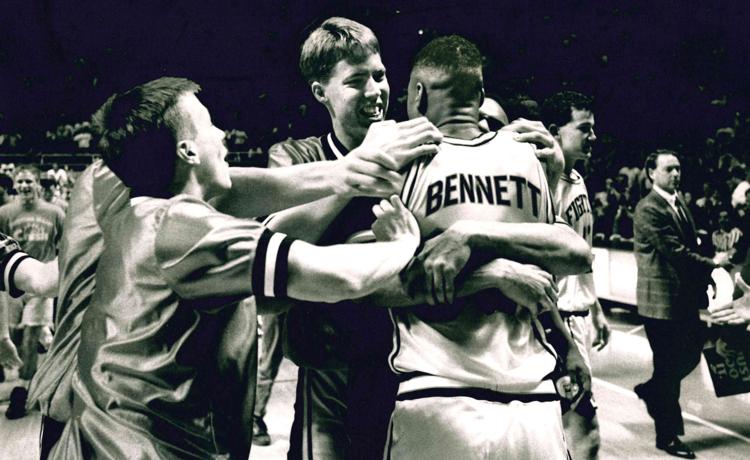 Illinettes
Illinois v. Iowa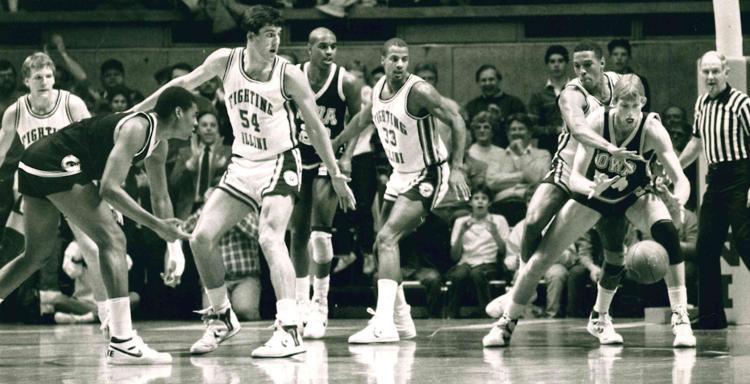 In traffic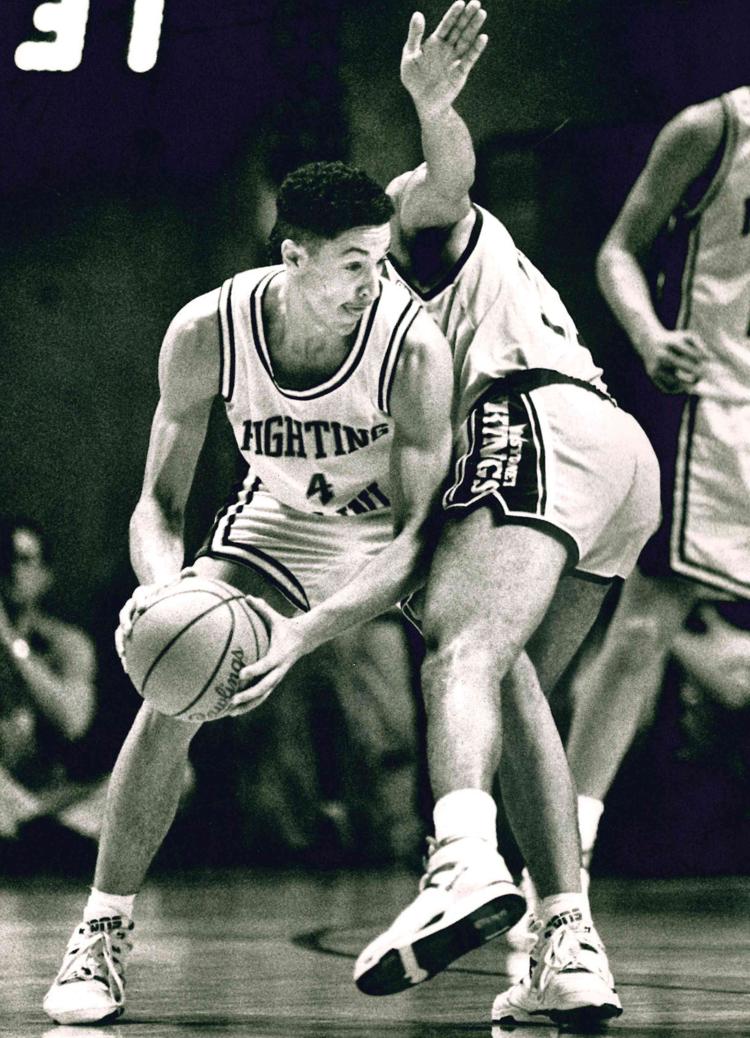 Kicking back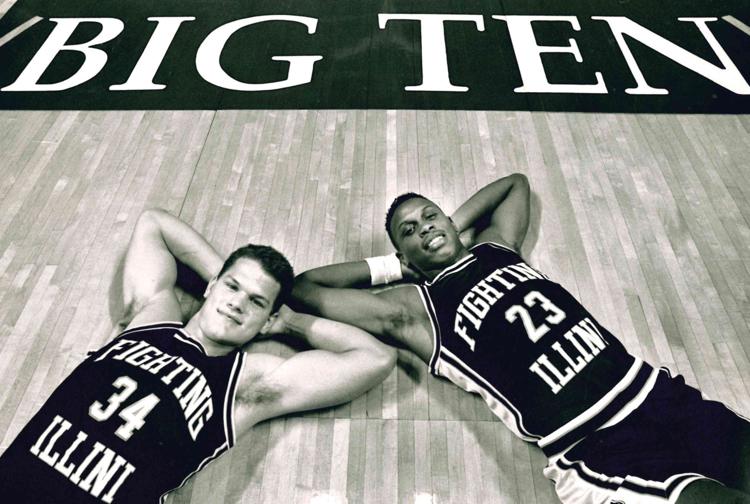 Long bombs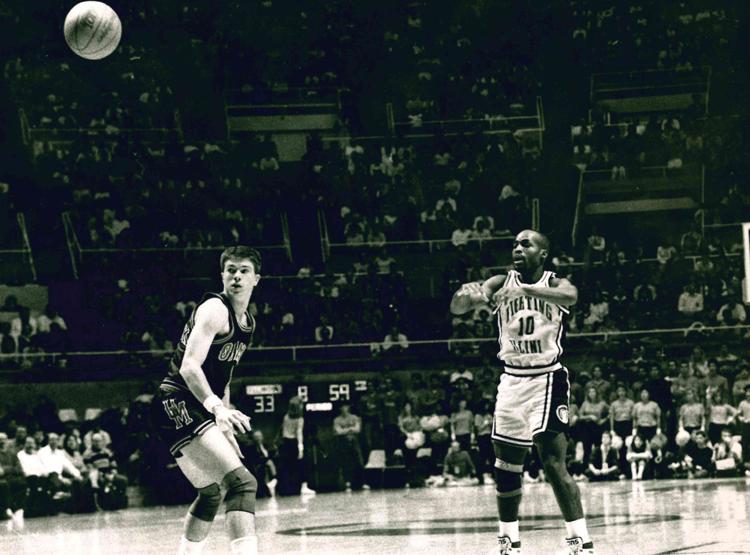 Nick Anderson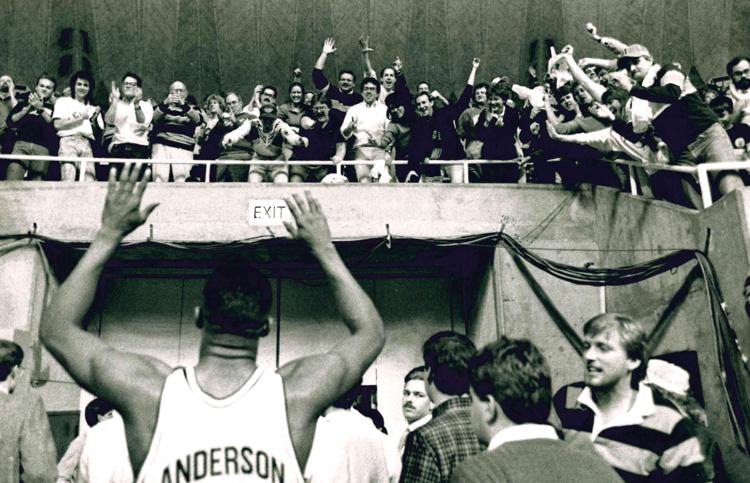 Pep band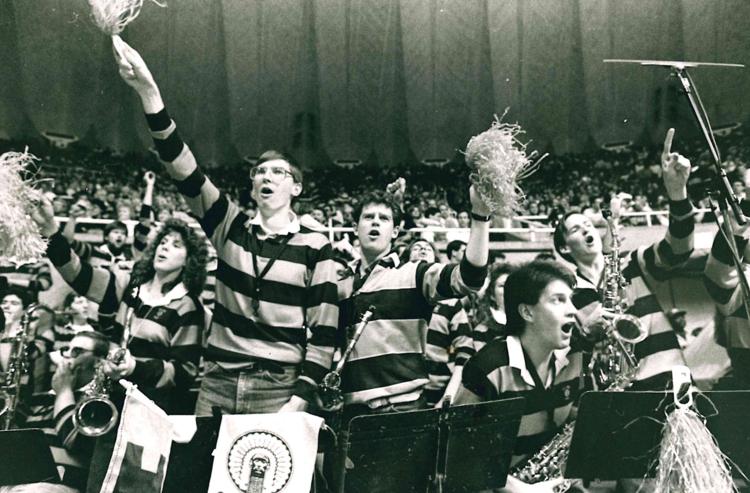 Rebound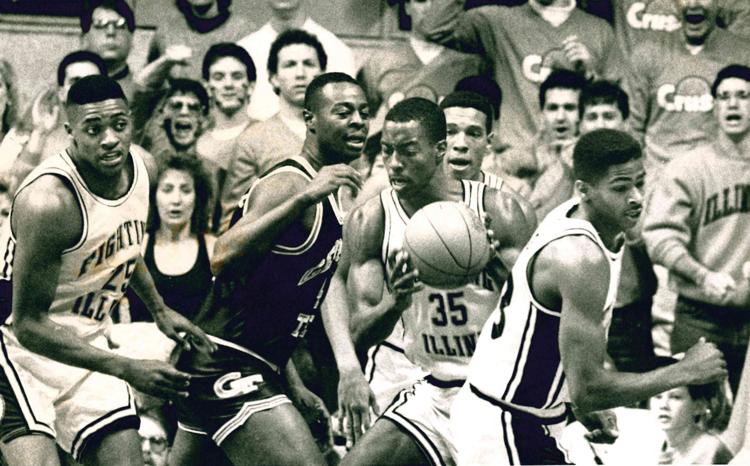 Relatives?
Talk of the Big Ten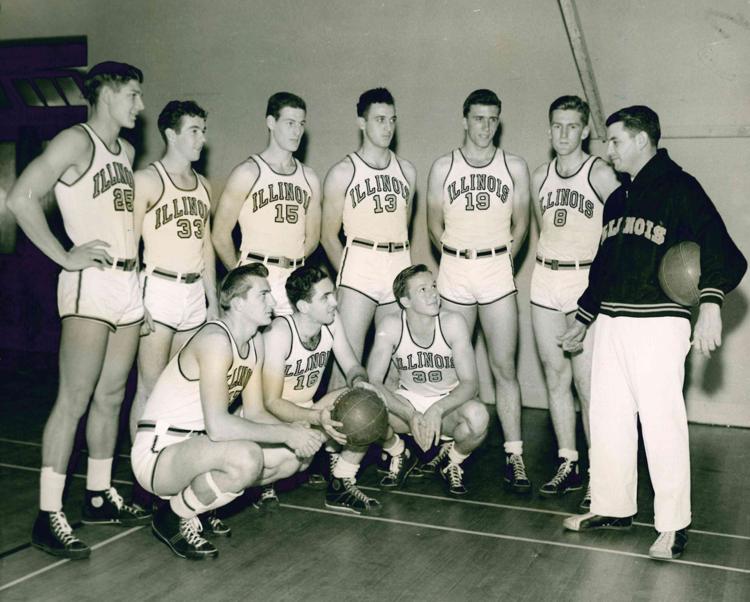 To the wire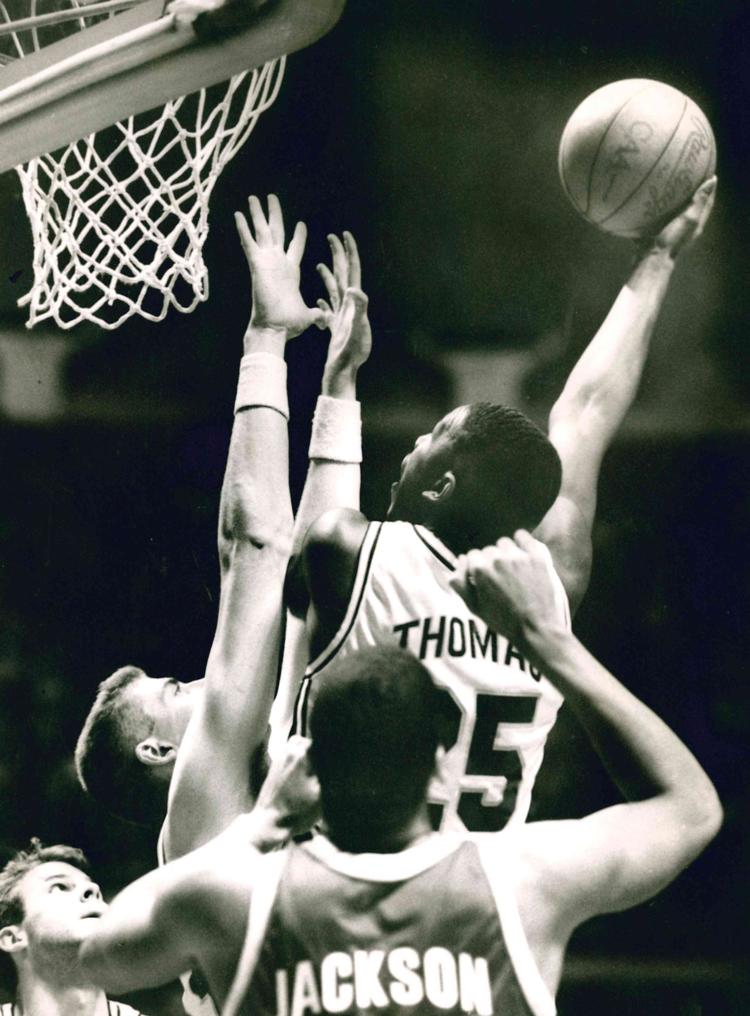 Tony Wysinger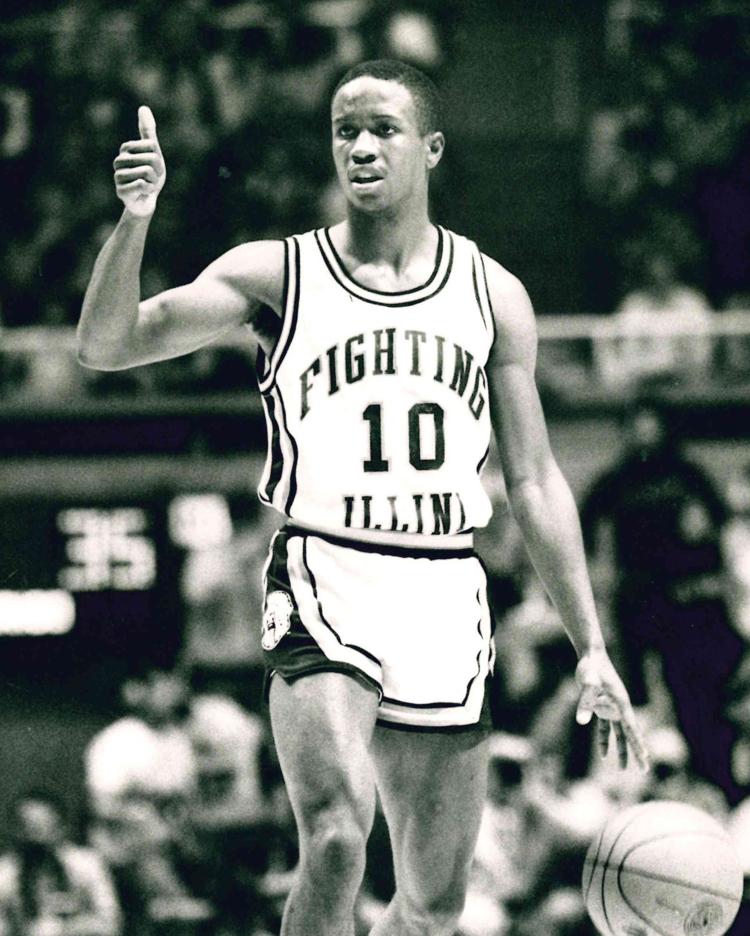 Warming up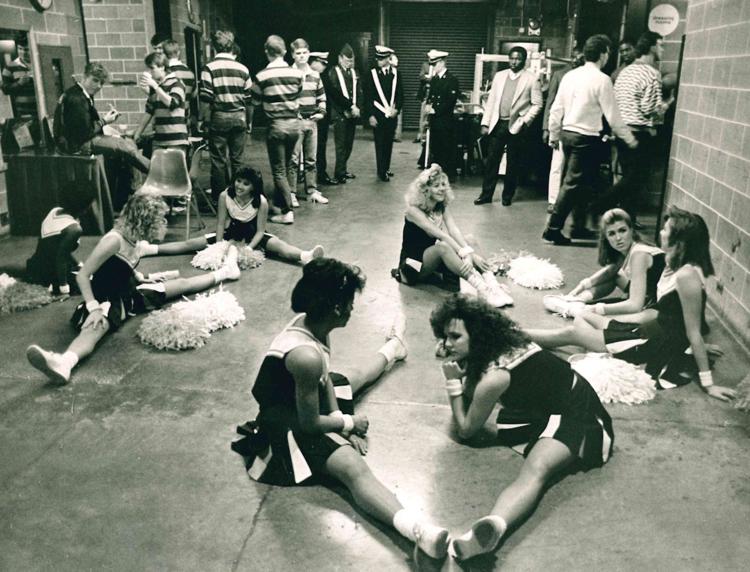 Whiz Kids Big Ten champs in '42, '43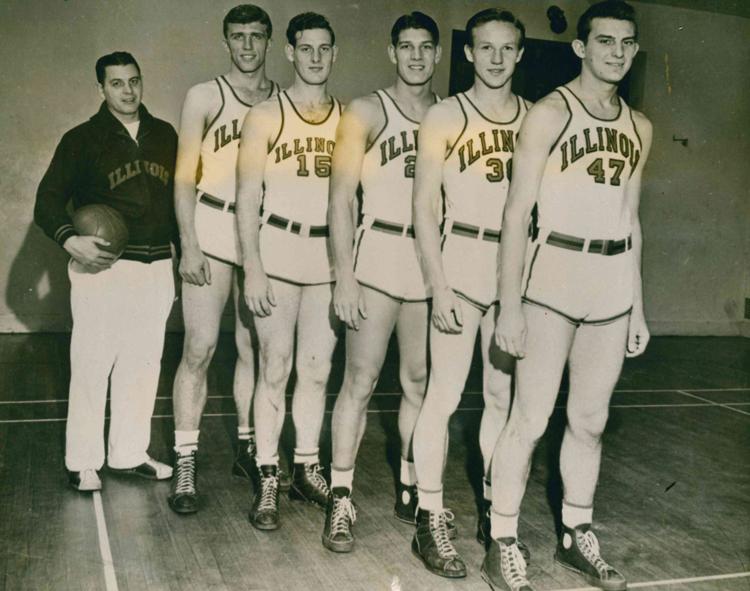 Wrong, Mr. Referee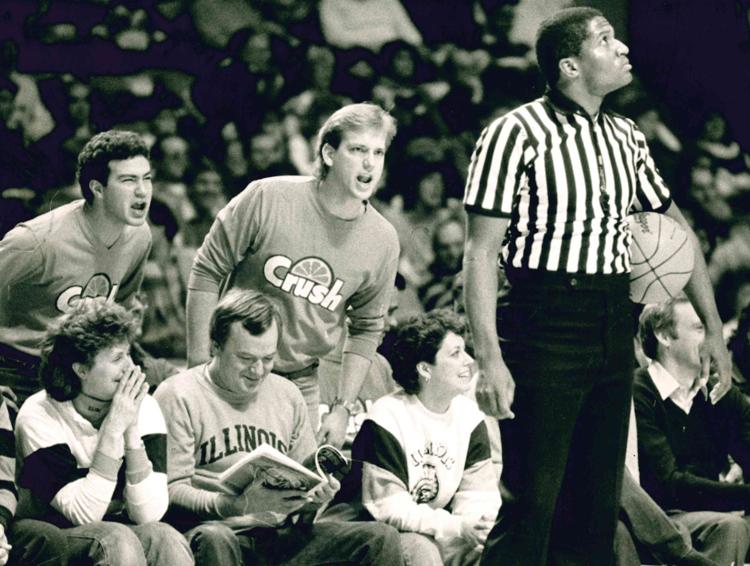 Contact Joey Wagner at (217) 421-6970. Follow him on Twitter: @mrwagner25
Be the first to know
Get local news delivered to your inbox!