CHAMPAIGN — With his arms resting on two reporters and his cell phone in his hand pointing forward and on record, Ayo Dosunmu had a question.
Perhaps one day he'll wear a reporter's hat on a more consistent basis, but on Wednesday at the Ubben Basketball Practice Facility, he tried it on for size while his backcourt mate, Trent Frazier, was speaking with an assembled group of media members.
"Yeah, I've got a question for you, Trent," Dosunmu began. "The Illini have been so great on the road, tell me what goes through you guys' mind when you go on the road and try to get a victory."
The question was, after all, well-timed and reasonable. Illinois travels to Northwestern for a game at 7 p.m. Thursday against the Wildcats, who have lost 11 straight games. The Illini have won two straight after a four-game losing streak and are tied for the most road wins in the conference at four and could lead the league with five with a win on Thursday.
"I think the biggest thing is just focus," Frazier told Dosunmu. "I think all guys are locked in for 40 minutes on the road. Just getting a road win is really special, too, and it's so much better too knowing that there's no one there that has your back and everyone is against you. Just getting that road win feels so much better."
An argument can be made that the best wins of the season for Illinois have come on the road — at Penn State, Wisconsin, Michigan and Purdue. Head coach Brad Underwood instilled this nugget of the importance of road wins way back in the spring and summer when he switched his defensive scheme. It's all intertwined. The change of a ball denial defense to a more traditional defense needed an explanation, and that happened to be winning away from home. Road wins were difficult to come by last season with teams breaking the defense for cuts, layups and trips to the foul line.
Underwood knew that defense wasn't going to be sustainable to get to where he wanted to get.
"Those were the changes that had to be implemented on the defensive side," Underwood said. "With change, we needed a reason, an explanation and that was it. It was trying to prepare to win and not being out-toughed and trying to make fewer mistakes. Those are things you have to do to win on the road and win in postseason play."
Northwestern is 4-10 at Welsh-Ryan Arena this season and there may be more Illini fans than Wildcats fans in attendance, but Illinois considers each road game "road kill." Dosunmu seems particularly fond of this phrase and has been personally responsible for putting the finishing touches on each one of those road wins. Winning away from the State Farm Center, Dosunmu said, is a mindset. It takes a certain kind of confidence and a certain kind of swagger to walk into an opposing arena and win, and Illinois is 5-5 on the road this season, which is tied with Penn State and Michigan State for most road wins among Big Ten teams.
"I feel like we've played better on the road than we have at home, to be honest," Dosunmu said. "Back then during the summer, we did what we had to do to be one of the best teams in the league. To win the league, or be one of the top two or three in the league, you have to be successful on the road. That's just mathematics. That's our goal to try to go out and win as many games on the road. That's our identity. Defense first. Go out and play hard defensively and everything else will take care of itself.
"On the road we know there are less people rooting for us and it makes us lock in even more. We know there are only 20-30 people in the arena that want us to win. It makes us connect more defensively and connect more as a team and as a unit. I feel like we excel in that role."
Some of those road wins can be attributed to experience. Illinois' starting lineup has a freshman in Kofi Cockburn and a sophomore in Dosunmu flanked around two juniors and a seniors, but most of these players have been around and grew through the road bumps. In Underwood's first two years, the Illini were 2-18 on the road. 
Last season, Illinois botched what should have been a win at Welsh-Ryan Arena. In December, Illinois had what would have been a marquee road win at Maryland in the bag before the Terps wrangled away a win. Each of those comes with growth and experience. Underwood said his players know what to expect from different home arenas and what atmospheres await them away from home.
"I think the one thing is we've stressed it," Underwood said. "It's something we've talked about since the spring is figuring out how to win on the road in this league. To me, there's a certain mindset, maybe, that you have to have that it's us against the world on the road. I think it's about playing the game. Whether you're home or on the road, you play for 40 minutes and you play as hard as you can. You try to execute and do those things.
"It's something we've talked about a lot since the spring is being able to be a good basketball team and win games on the road."
---
PHOTOS: Illini beats Northwestern
Bezhanishvili_Giorgi 1 01.18.20.JPG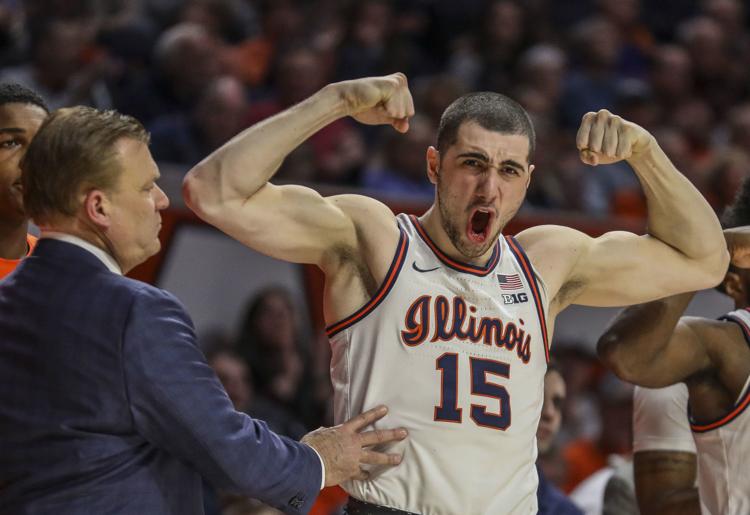 Bezhanishvili_Giorgi 2 01.18.20.JPG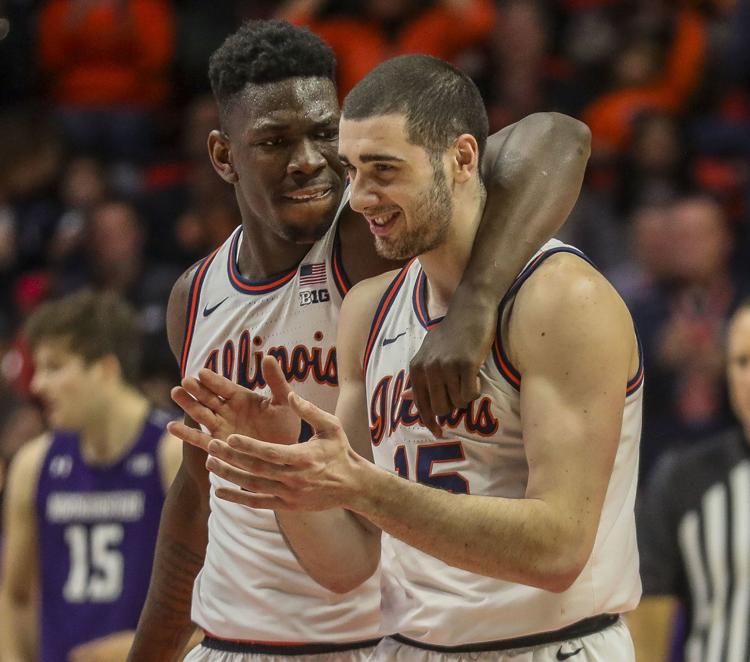 Bezhanishvili_Giorgi 3 01.18.20.JPG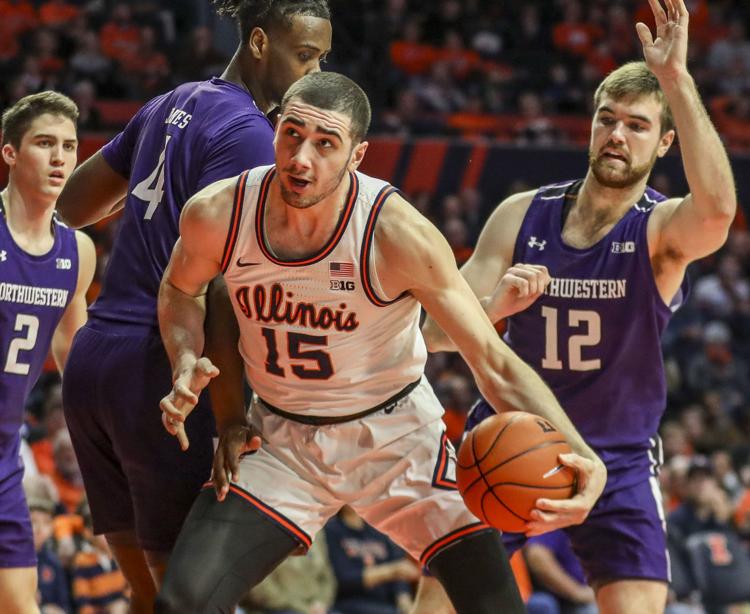 Cockburn_Kofi 2 01.18.20.JPG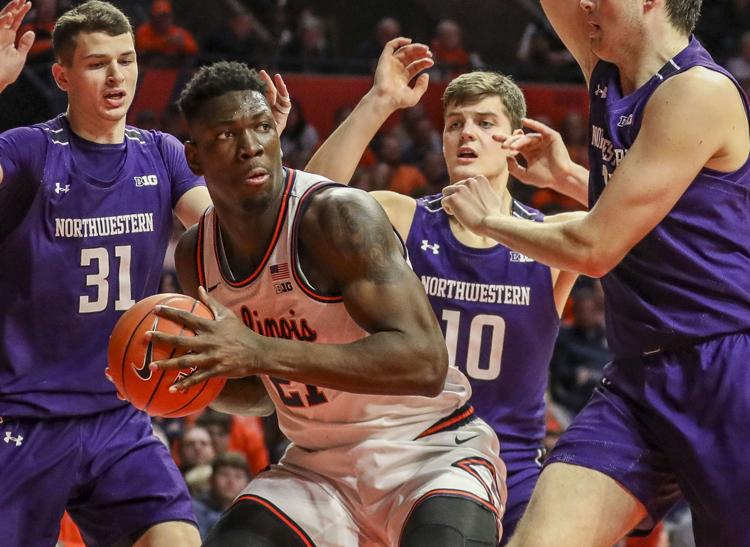 Dosunmu_Ayo 01.18.20.JPG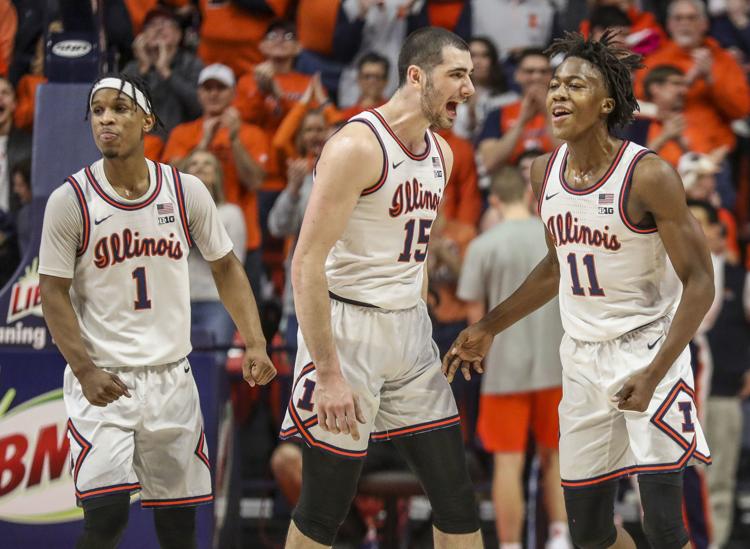 Dosunmu_Ayo 2 01.18.20.JPG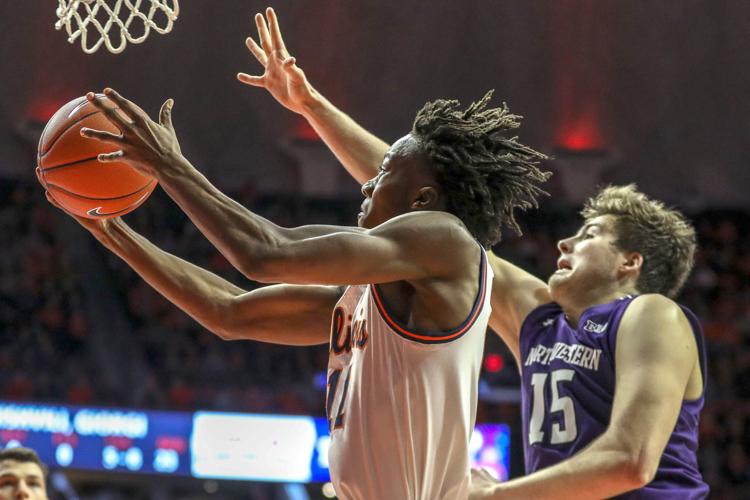 Dosunmu_Ayo 4 01.18.20.JPG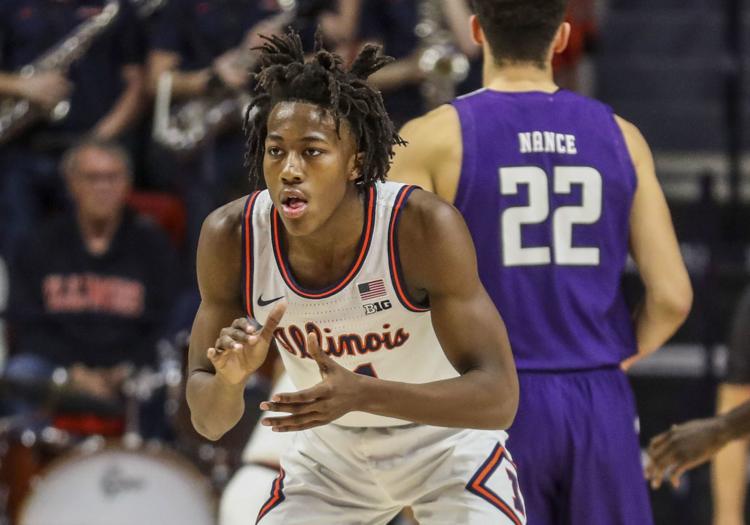 Frazier_Trent 1 01.18.20.JPG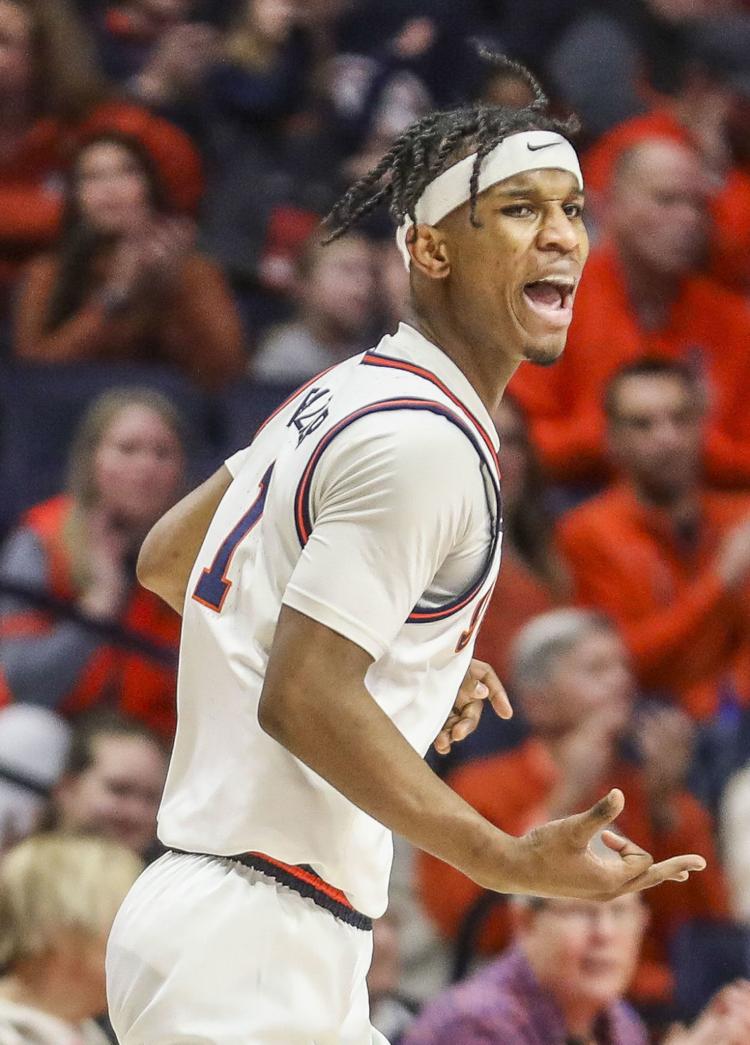 Frazier_Trent 3 01.18.20.JPG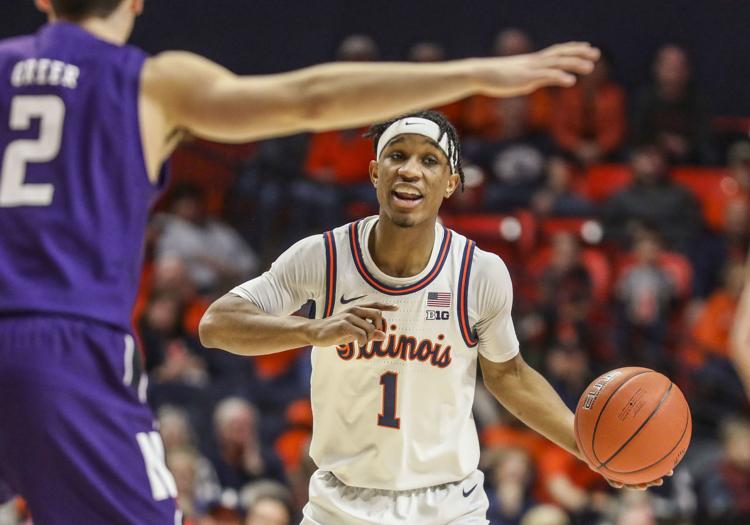 Frazier_Trent 6 01.18.20.JPG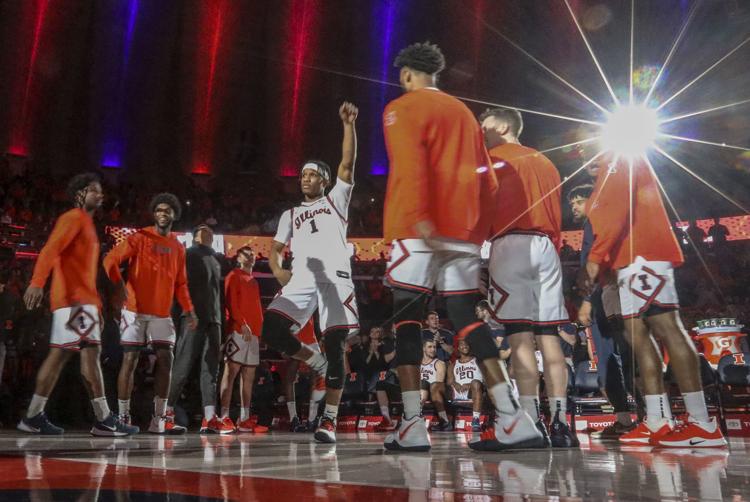 Griffin_Alan 1 01.18.20.JPG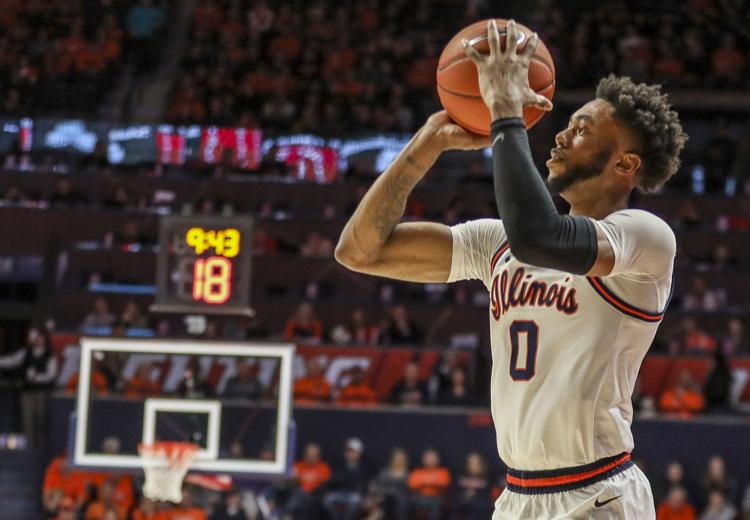 Henson_Lou 01.18.20.JPG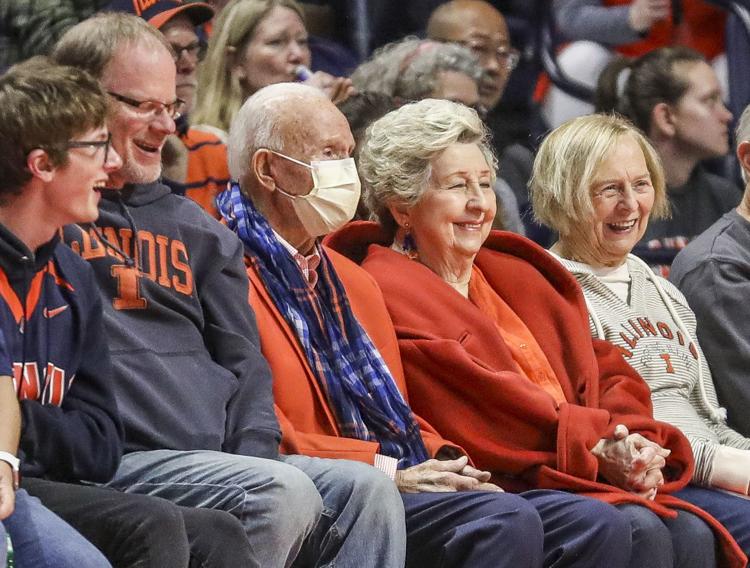 Nichols_Kipper 1 01.18.20.JPG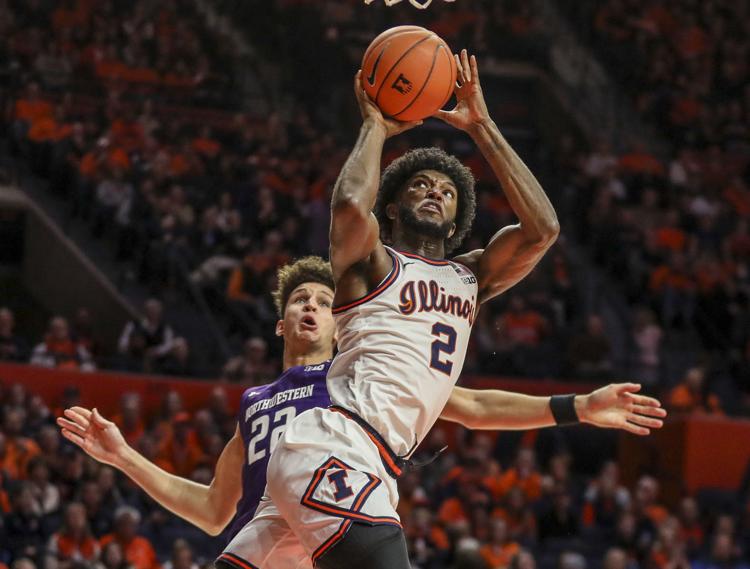 Nichols_Kipper 3 01.18.20.JPG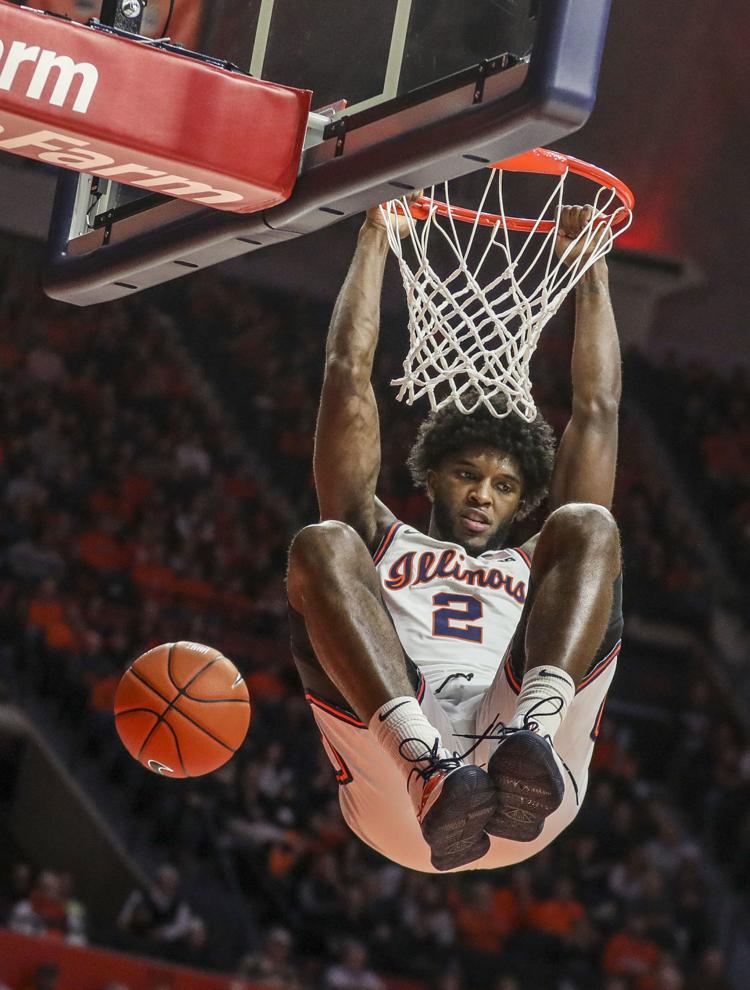 Underwood_Brad 01.18.20.JPG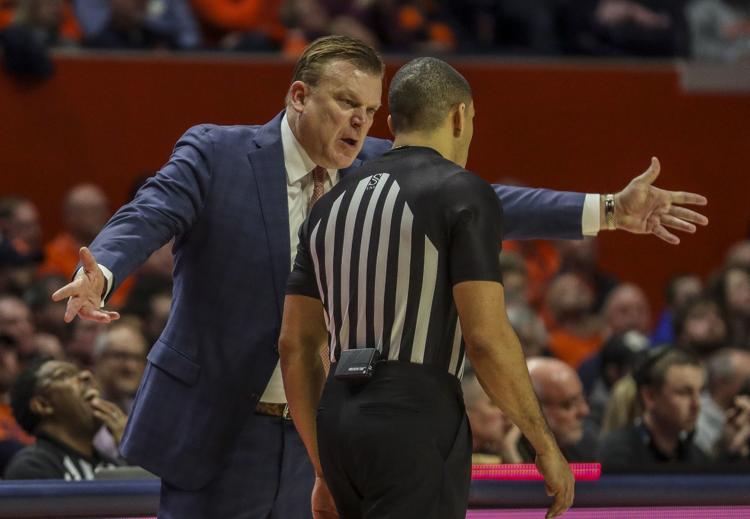 Williams_Da'Monte 01.18.20.JPG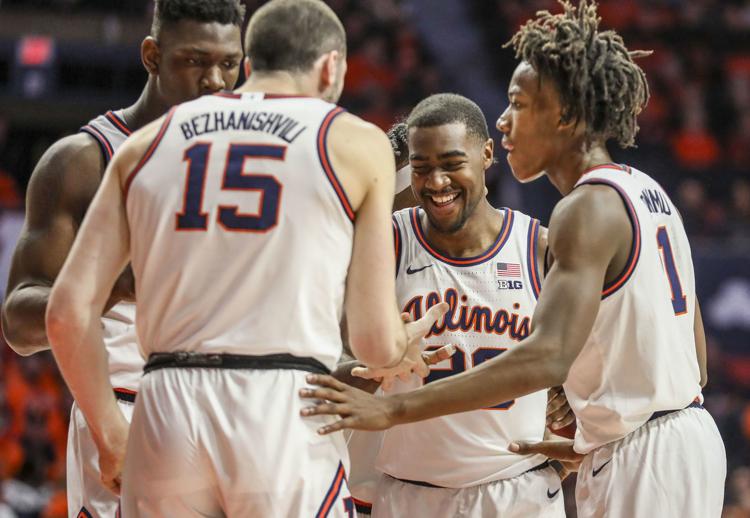 Contact Joey Wagner at (217) 421-6970. Follow him on Twitter: @mrwagner25
Be the first to know
Get local news delivered to your inbox!