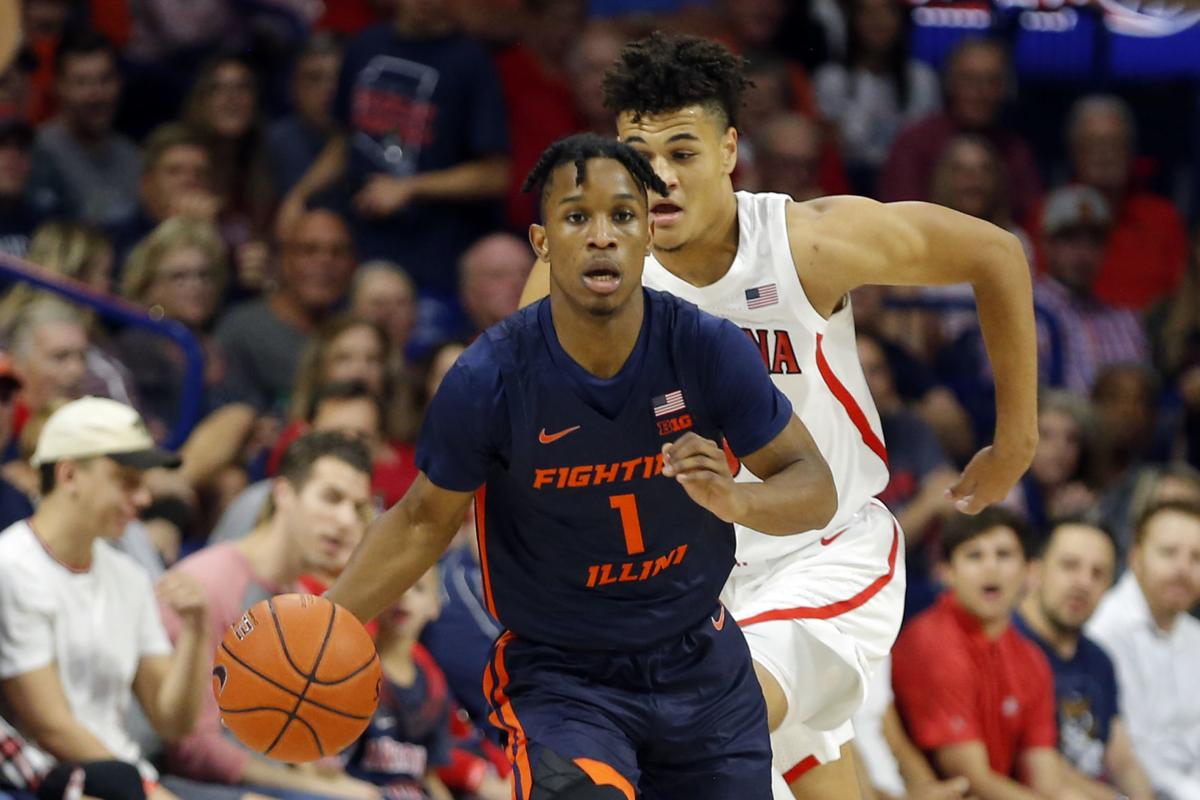 CHAMPAIGN — Trent Frazier found himself coming back to the word early and often: Kills.
Those eight kills — a kill is three straight defensive stops — helped Illinois overcome a glacial start on the offensive end that was marred with shooting struggles and too many turnovers. But Illinois' defense, particularly those kills, were instrumental in its 66-53 win over Hawaii.
"That's where it starts," Frazier said. "We've been pressing that a lot in practice, defense. When the ball isn't going in we continue to run the same offense, keep doing it, getting the ball down there in the paint to these guys and continuing to execute."
Kills are becoming a defensive identity that head coach Brad Underwood wants his players to embrace. The concept of a kill isn't new in basketball, but it's a new emphasis Underwood is putting on his team's defense this season. They talk about it in timeouts, in practice and basically anywhere. They're the great equalizer when dealing with a slow-to-start offense.
"That's something new this year," Nichols said. "What's not new is us trying to establish our identity on defense. That has remained consistent."
Illinois (3-1) couldn't find an offensive rhythm for most of the first half, shooting 33 percent, but its defense held a Hawaii team to an equally poor shooting performance.
The Rainbow Warriors entered the game shooting 45 percent from the field and 39 percent from behind the arc to 36.4 percent and 16.7 percent, respectively, in the first half. For the game, Hawaii shot 37.5 percent from the floor and 13.6 percent from three. 
You have free articles remaining.
The Illini had four kills in the first half, Frazier said.
"I think it's more a basketball terminology," Underwood said. "It's something we talk about in practice. We talk about getting three stops in a row. A lot of momentum swings in a basketball game usually start with three stops in a row or score three times in a row. We try to put those back to back if we can, but it's just been a way for us to identify a presence and develop a little bit of a personality on that end of the floor."
The concept of forcing kills comes amid a change in the way Illinois plays defense. The Illini ranked No. 24 in the country in turnover percentage last season, forcing one on 21.7 percent of possessions, per KenPom.
Through four games this season, Illinois hasn't played the same style of turnover-forcing, havoc-creating defense. Hawaii had just nine on Monday. Instead, the defense is forcing turnovers on 17.3 percent of possessions, ranking 267th in the country, according to KenPom. Underwood has even been mixing in a zone defense more frequently.
"We've been so aggressive in turning people over, it wasn't a big priority, I guess," Underwood said of kills. "Now it has become that. That's one of the things we're trying to establish on the defensive side is that mentality. We know offense wins games and defense wins championships. That's just a little phrase we can use to keep reminding our guys and we talk about it in timeouts all the time."
Underwood has constantly said he wants his team to focus in on defense first, knowing that offense can be fleeting at times. On Monday, Illinois' offence was fleeting, or rather it had fled almost entirely, in the first half. The defense, though, remained in tact.
"Our goal right now is to continue to get kills, as many kills as we can in a half, and try to run great offense," Frazier said.
---
PHOTOS: Illinois beats Nicholls State to open season
Cockburn_Kofi 2 11.05.19.JPG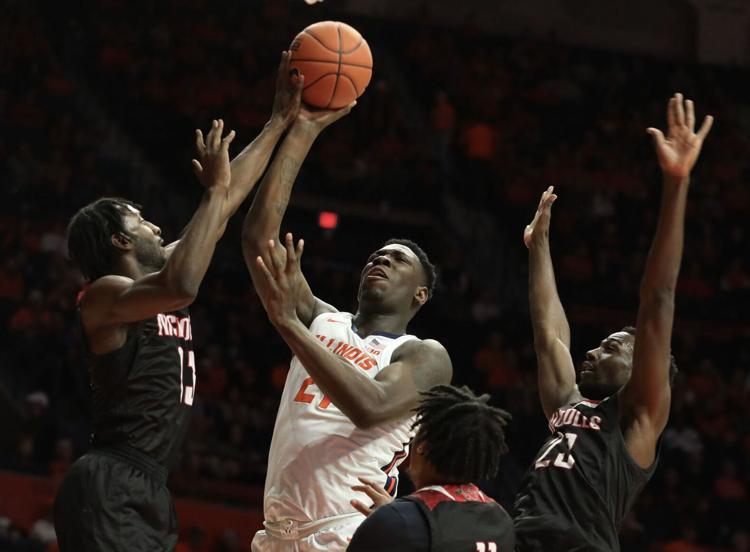 Cockburn_Kofi 3 11.05.19.JPG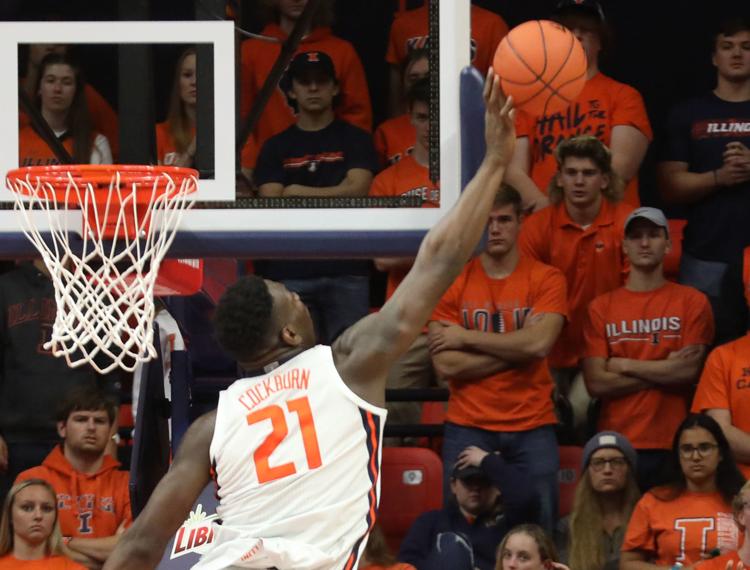 Cockburn_Kofi 4 11.05.19.JPG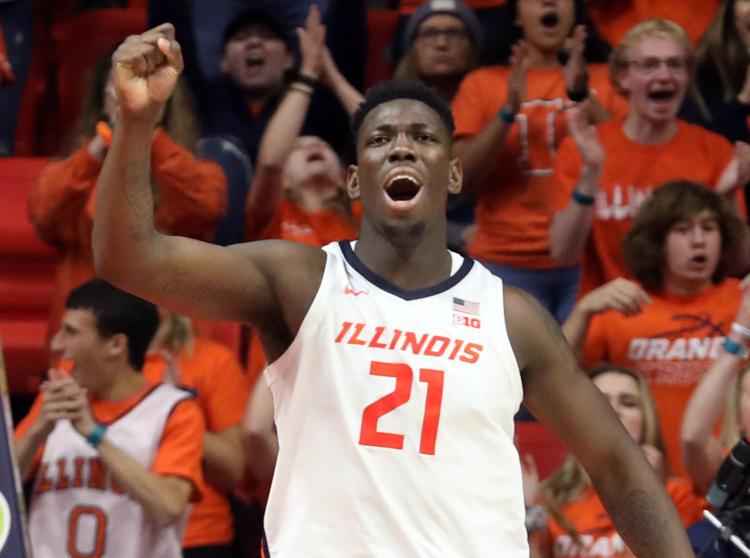 Cockburn_Kofi 11.05.19.JPG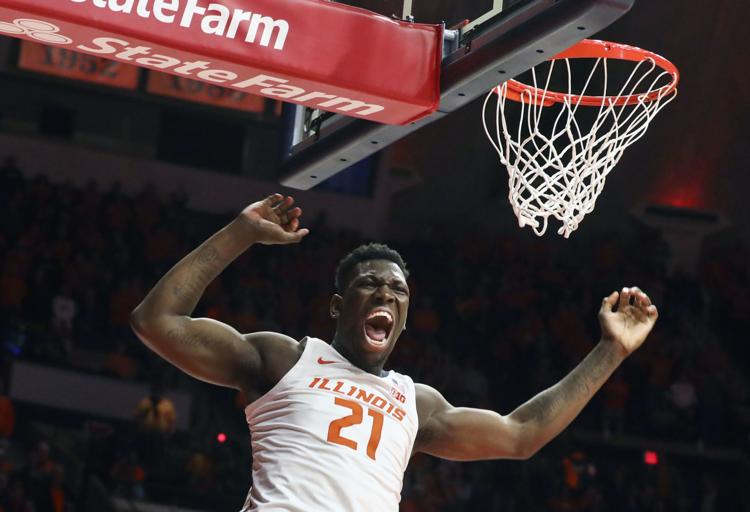 Dosunmu_Ayo 2 11.05.19.JPG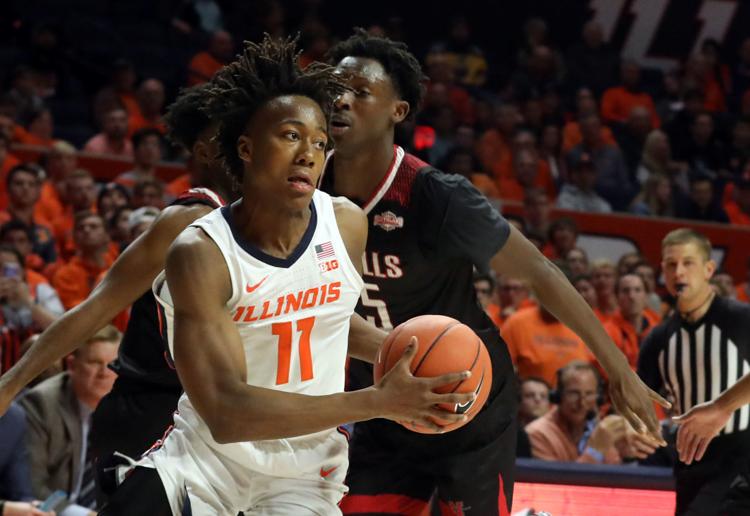 Dosunmu_Ayo 3 11.05.19.JPG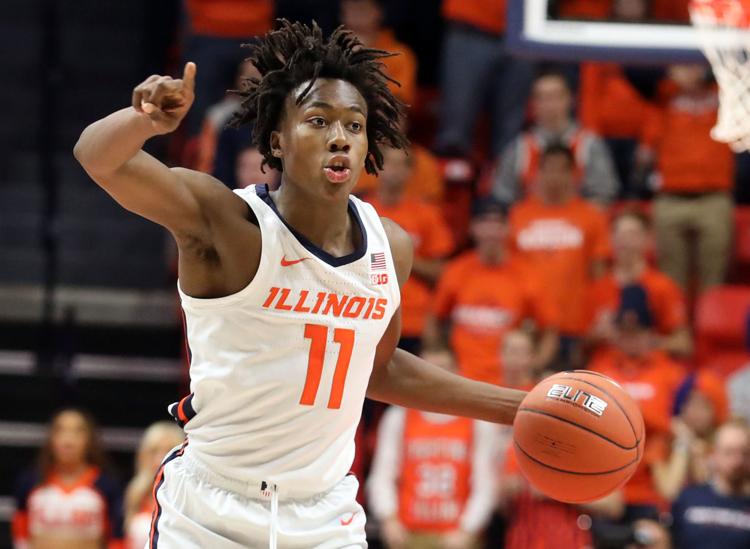 Dosunmu_Ayo 11.05.19.JPG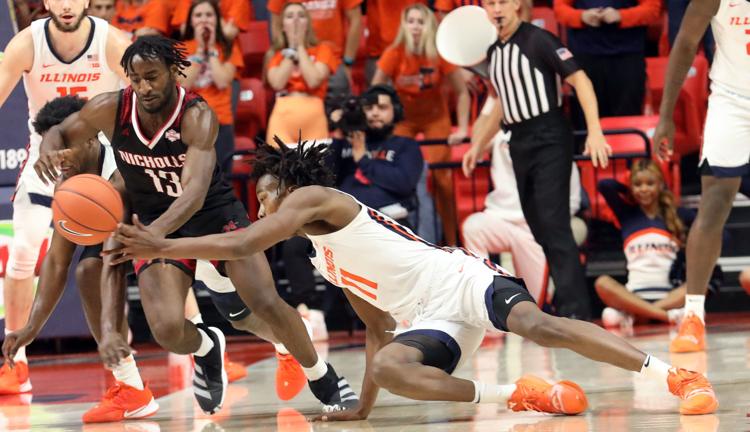 Feliz_Andres 2 110619.JPG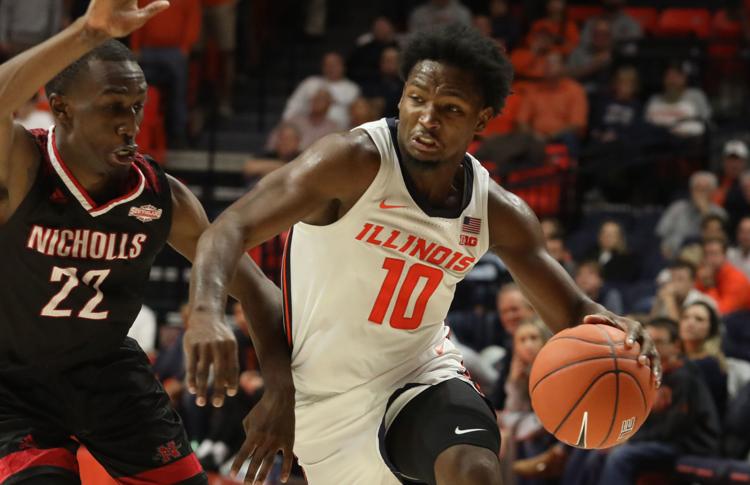 Feliz_Andres 110619.JPG
Frazier_Trent 2 11.05.19.JPG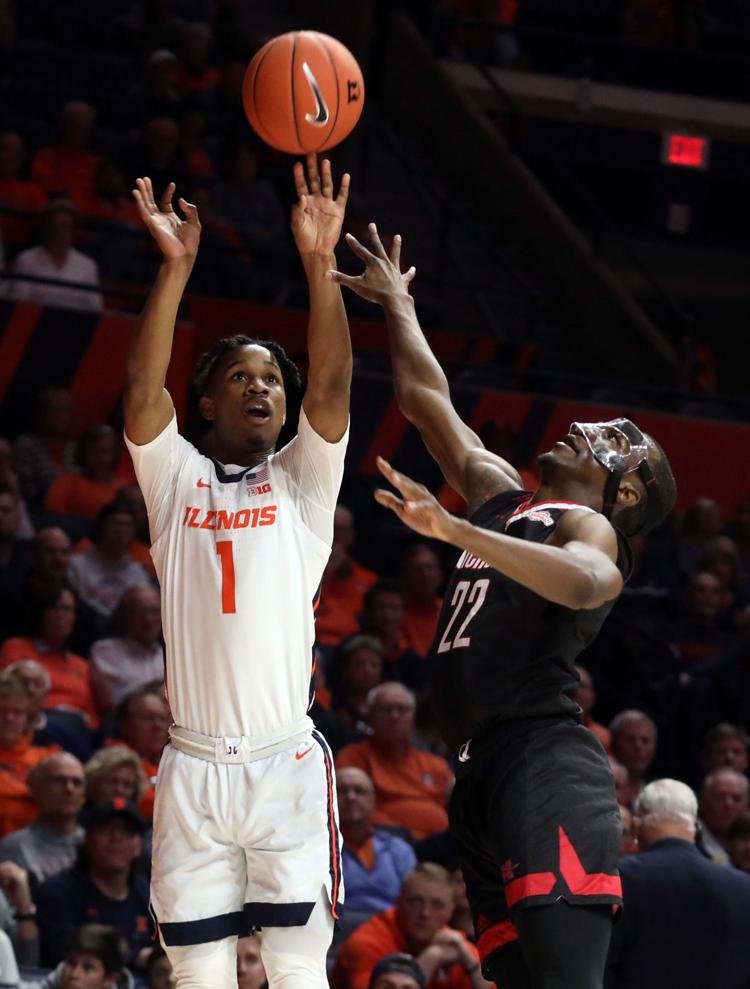 Frazier_Trent 3 11.05.19.JPG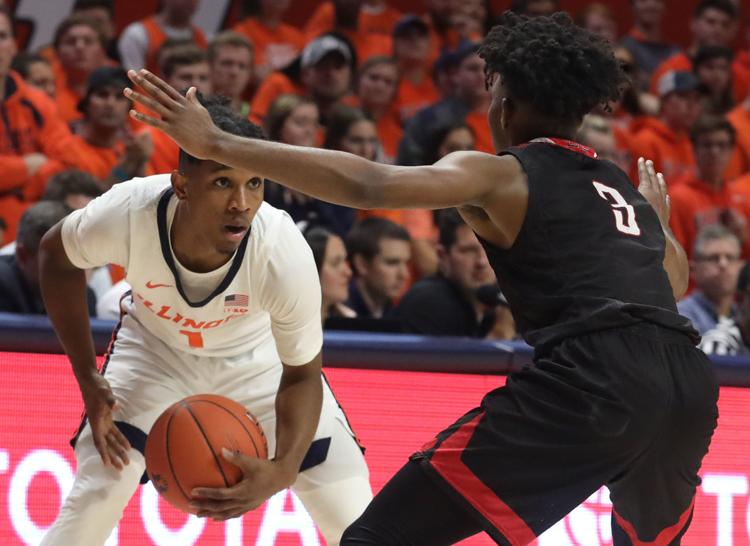 Frazier_Trent 11.05.19.JPG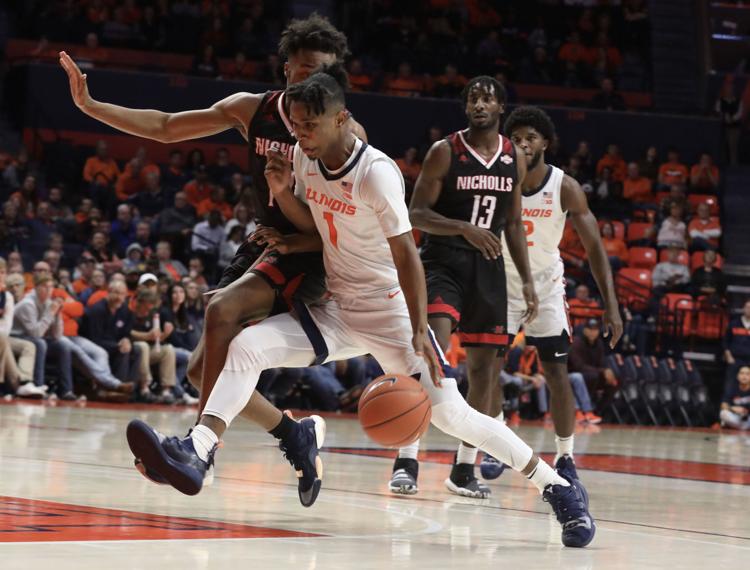 Griffin_Alan 11.06.19.JPG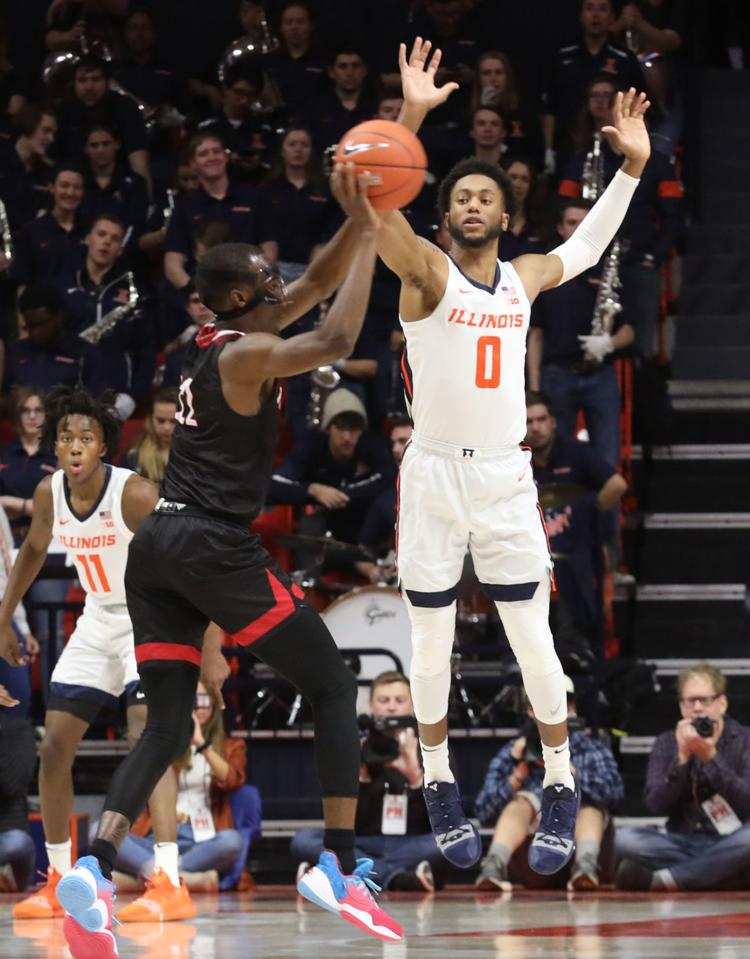 illini players 11.05.19.JPG
Underwood_Brad 11.05.19.JPG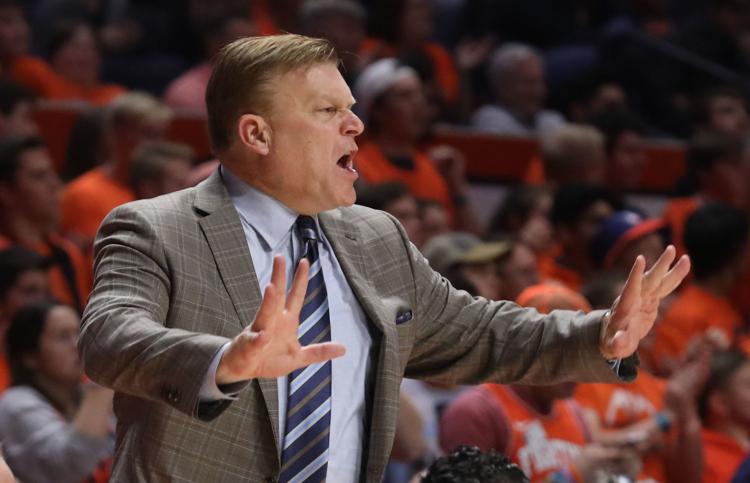 Contact Joey Wagner at (217) 421-6970. Follow him on Twitter: @mrwagner25