CHAMPAIGN — When the Illinois men's basketball team sat down to watch film of a Dec. 5 loss against Ohio State, they couldn't help to be in disbelief of what they saw.
"I don't know if that was painful or a comedy show or maybe all of the above," Illinois coach Brad Underwood said.
Underwood and the Illini players know there have been improvement in the two months since the first meeting. They've climbed up the Big Ten standings, and up 42 spots in the KenPom ratings in the last month — from 113th to 71st — after winning three straight and four of the last five games with a pair of upsets over Top 25 teams.
"They're a much different team than they were when we played them in December," Ohio State coach Chris Holtmann said.
But another hurdle remains for Illinois: Win a true road game — the Illini (9-15, 5-8) are 0-6 on the road this season. That challenge comes at 6 p.m. Thursday when Illinois travels to Ohio State (16-7, 10-4), which has also won three straight games.
"It's huge," freshman guard Ayo Dosunmu said of getting a road win. "We talked as a team (Wednesday) about our goals, finishing the season off and what we want to do. Getting the next one (Thursday) on the road, that's the first step."
Little plays, Underwood said, change the game — especially on the road.
"To win on the road you've got to have a little extra toughness and a little extra grit," he said. "Maybe we haven't had that quite enough."
Underwood said all teams struggle to hit shots on the road. Illinois is shooting 46.4 percent from the field in 12 home games this season and 41.1 percent in its six true road games. That theme extends to 3-point land, where the Illini make 36.3 percent of their 3-pointers at home and 30.6 percent on the road.
"You have to be mentally tough for 40 minutes," Dosunmu said. "You can't take any plays off. We already have 25, 30 thousand screaming, wanting you to lose and wanting you to miss. So you've only got what, 16 or 17 people there who are actually with us? That's where you've got to be tough. You've got to come in, be tough and work hard and just try to go as hard as you go and leave it all on the floor."
In the six road losses, Illinois has led at halftime in three of the games, were tired once and trailed twice. The Illini have strung together 20 minutes on the road, but have struggled to put a whole game together.
"We think that's the next step: To be disciplined for 40 straight minutes on the road and to not really get into an environment where we get mentally down and the crowd is really screaming," Bezhanishvili said.
Bezhanishvili, in particular, will have his hands full with Ohio State big man Kaleb Wesson, who had 13 points and seven rebounds in the first meeting. He did the bulk of his damage in the second half, helping the Buckeyes erase a first-half deficit. Wesson, a 6-foot-9, 270-pound sophomore, has done a little bit of everything, specifically in the last five games (12.4 points and 5.6 rebounds per game). He's complemented by freshman Luther Muhammad, who is averaging 13.6 points and 3.5 rebounds in his last five games.
In the first meeting, Bezhanishvili battled foul trouble and fouled out with five points and five rebounds. But now he's coming off of a 35-point performance against Rutgers and is Illinois' second-leading scorer in Big ten play.
"He was in foul trouble at their place," Holtmann said, "which ultimately might have been a difference in the game. He's a versatile interior guy who plays really well in their offense and defense. He's really smart. He can score over either shoulder."
Prior to hosting Nebraska on Feb. 2, the Illini set a goal to sweep their homestand, which they achieved on Saturday against Rutgers. With seven regular season games left, the goal turns from the macro to the micro. 
"We go game-by-game now," Bezhanishvili said. "Our goal is to get roadkill, as the guys say. We haven't had that yet; that's our goal. We just look at Ohio State really hungry to get that roadkill."
---
Mark Tupper's Top 10 greatest Illini basketball players of all time
10. Kiwane Garris, 1994-97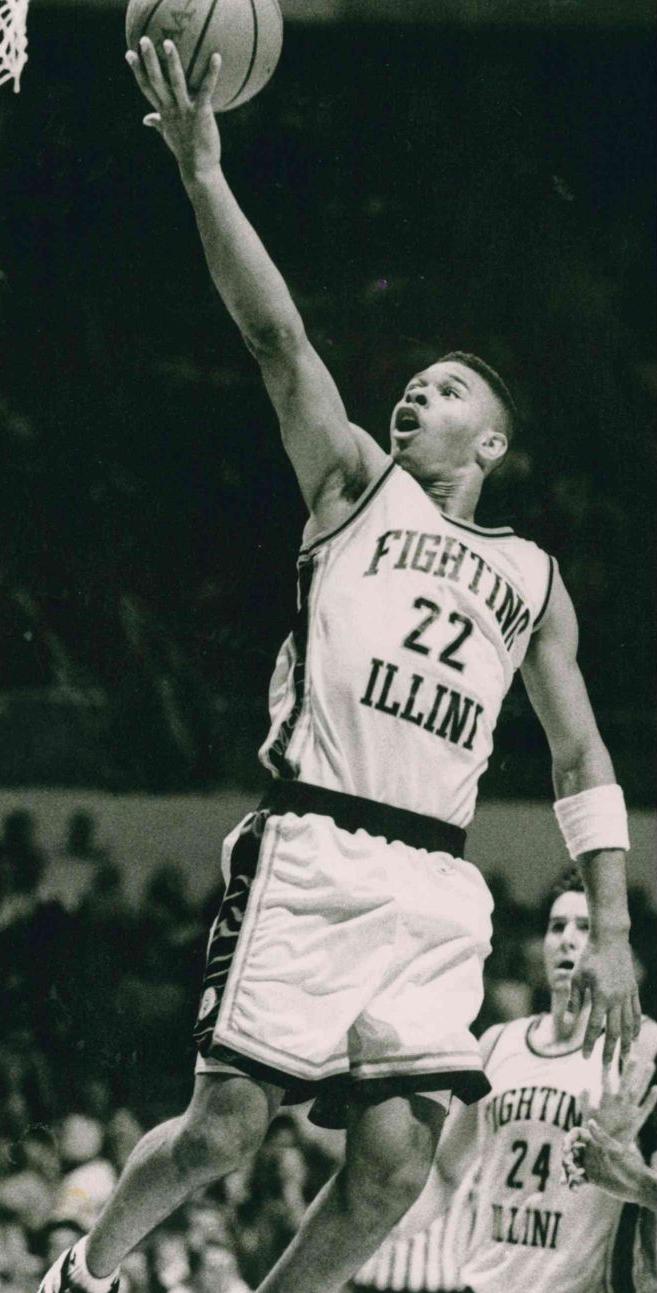 9. Don Freeman, 1964-66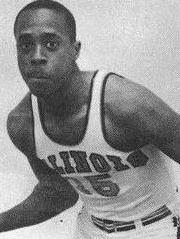 8. Deon Thomas, 1991-94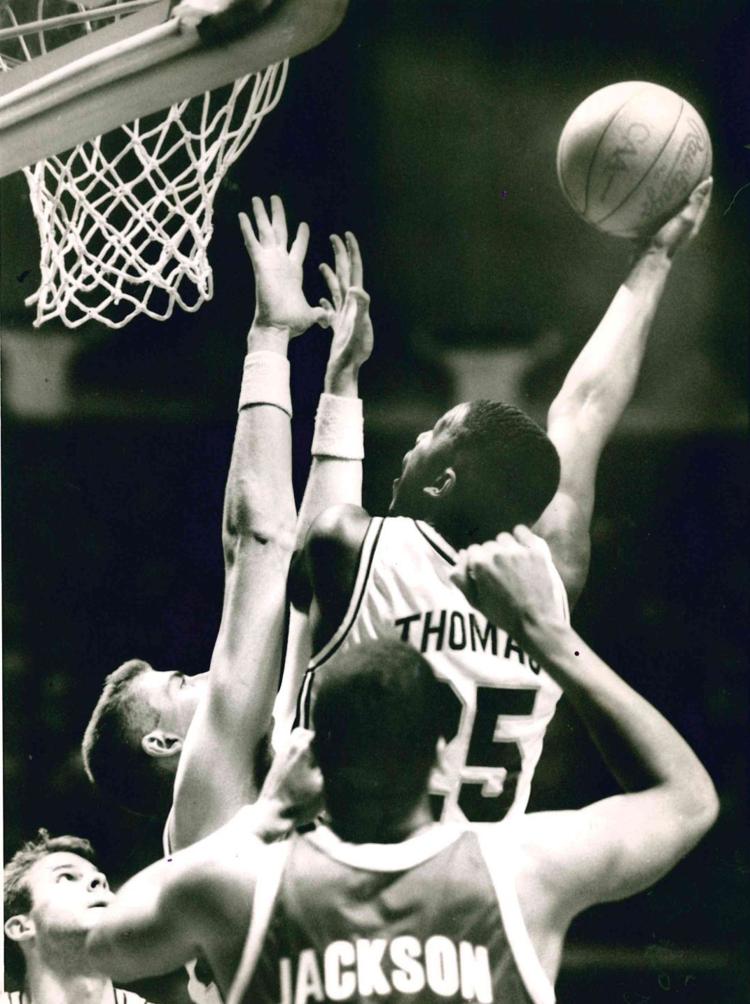 7. Brian Cook, 2000-03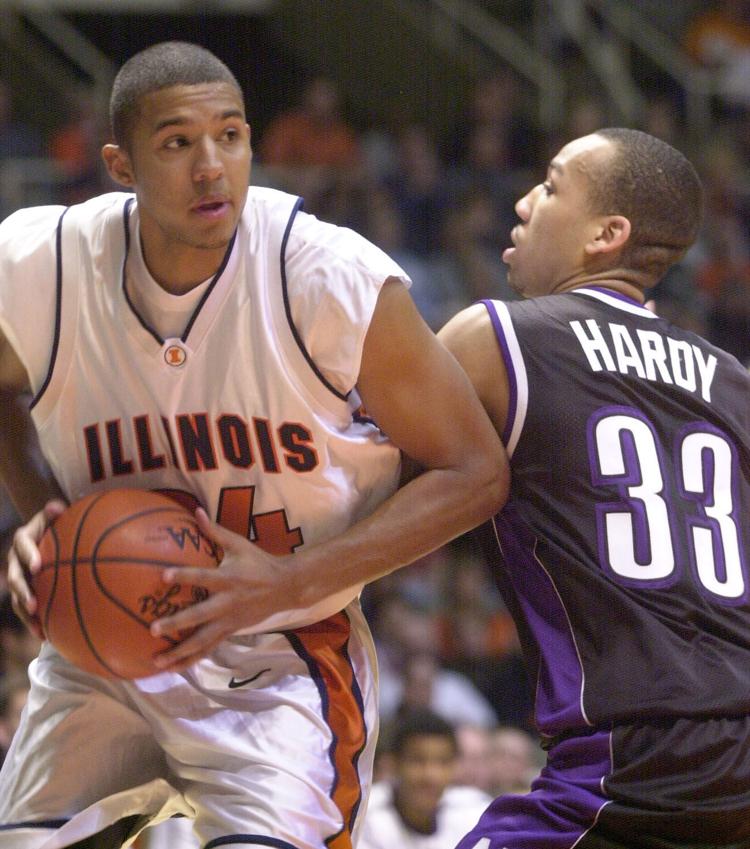 6. Kenny Battle, 1988-89

5. Kendall Gill, 1987-90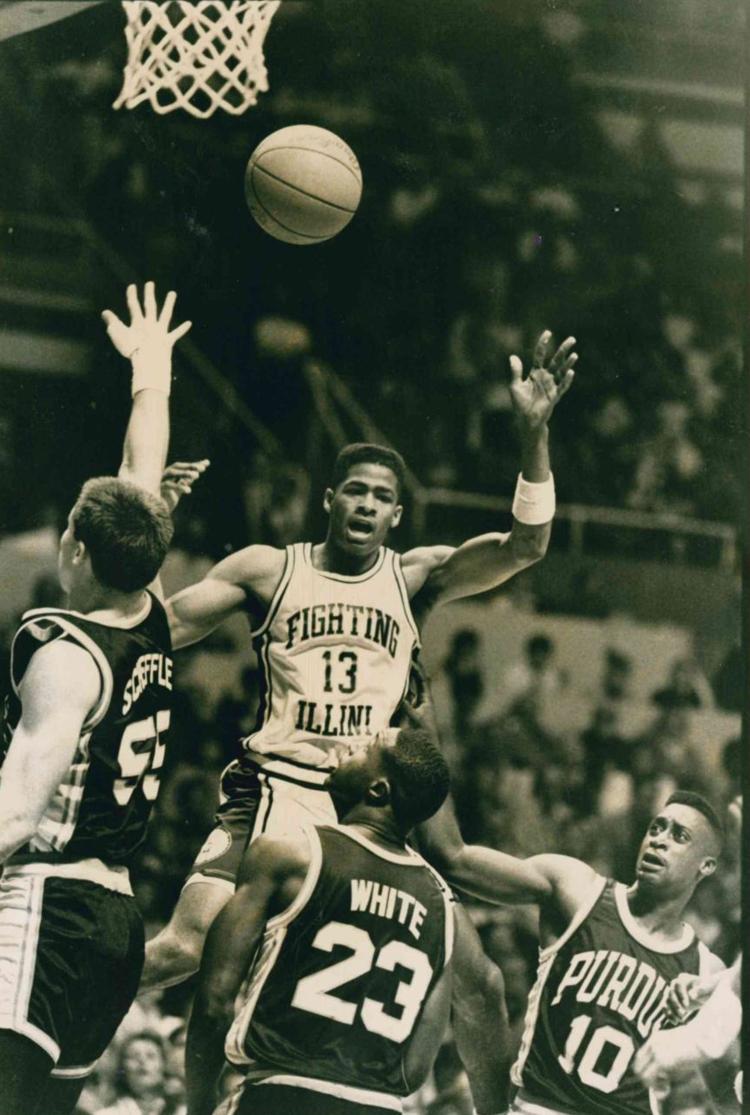 4. Deron Williams, 2003-05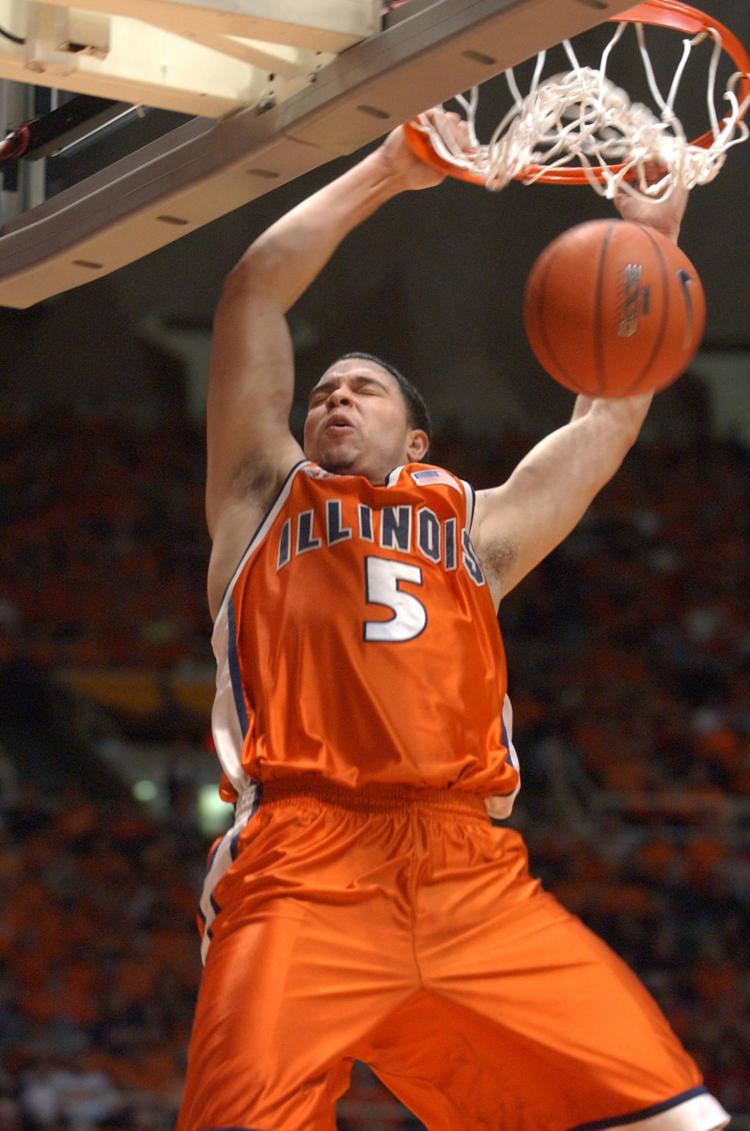 3. Nick Anderson. 1988-89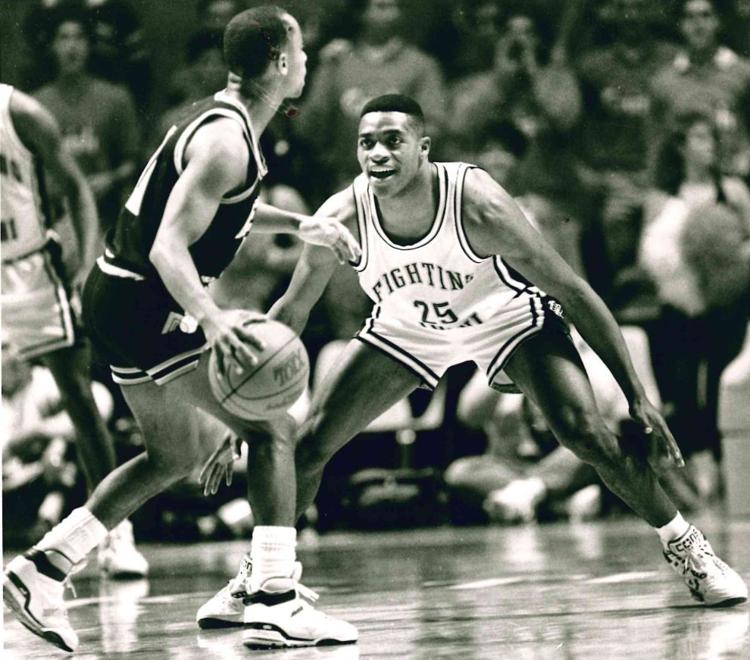 2. Nick Weatherspoon, 1971-73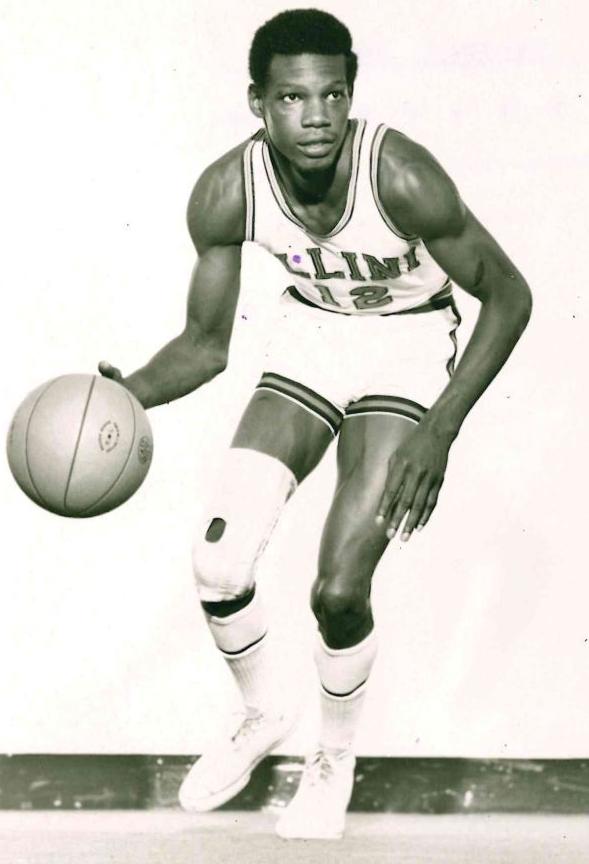 1. Dee Brown, 2003-06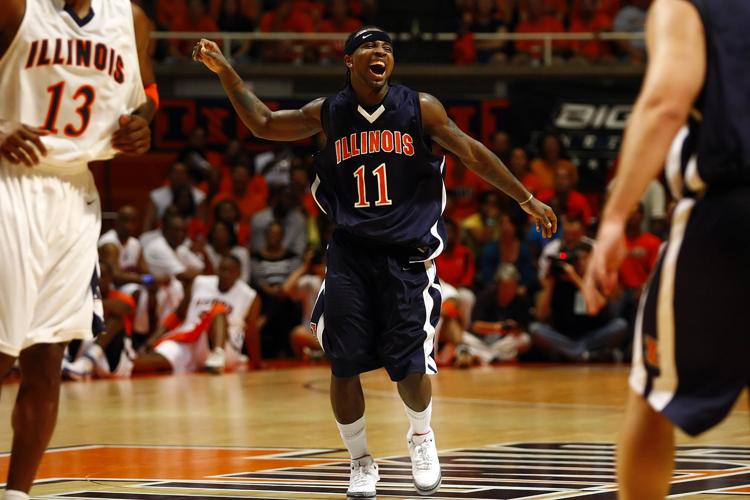 Honorable mention - Dave Downey, 1961-63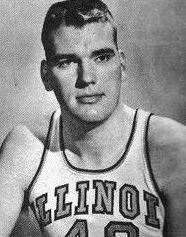 Honorable mention - Bruce Douglas, 1983-86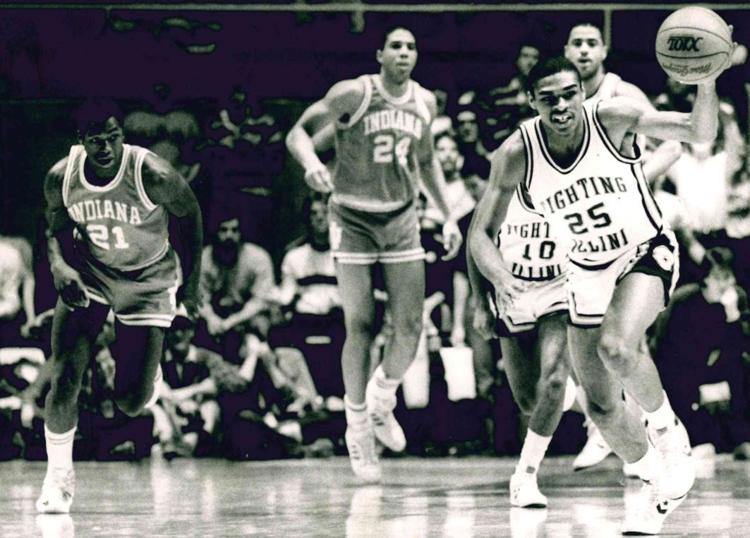 Honorable mention - Ken Norman, 1985-87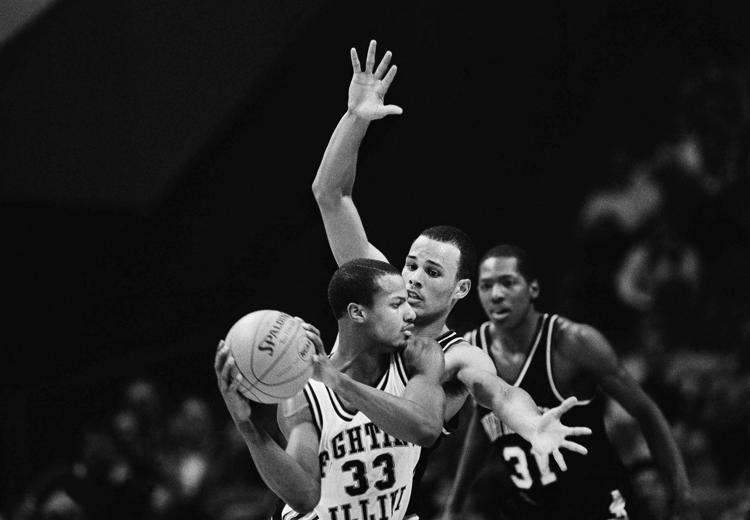 Honorable mention - Frank Williams, 2000-02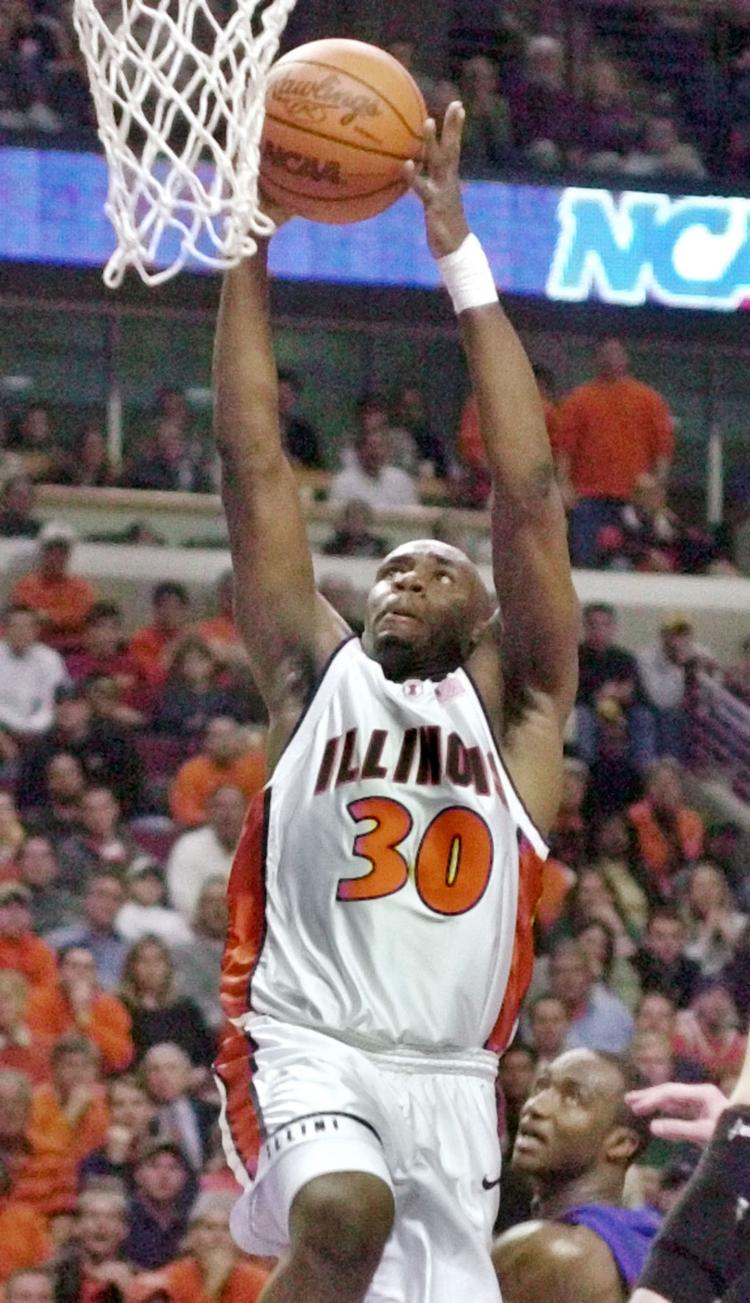 Honorable mention - Derek Harper, 1981-83
Honorable mention - Andy Phillip, 1942-43, 1947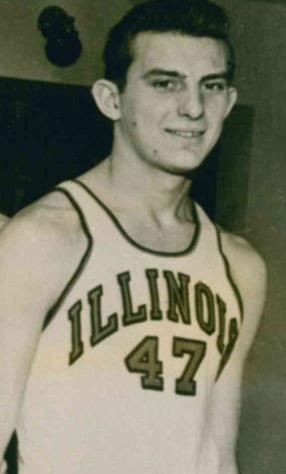 Honorable mention - Dave Scholz, 1966-69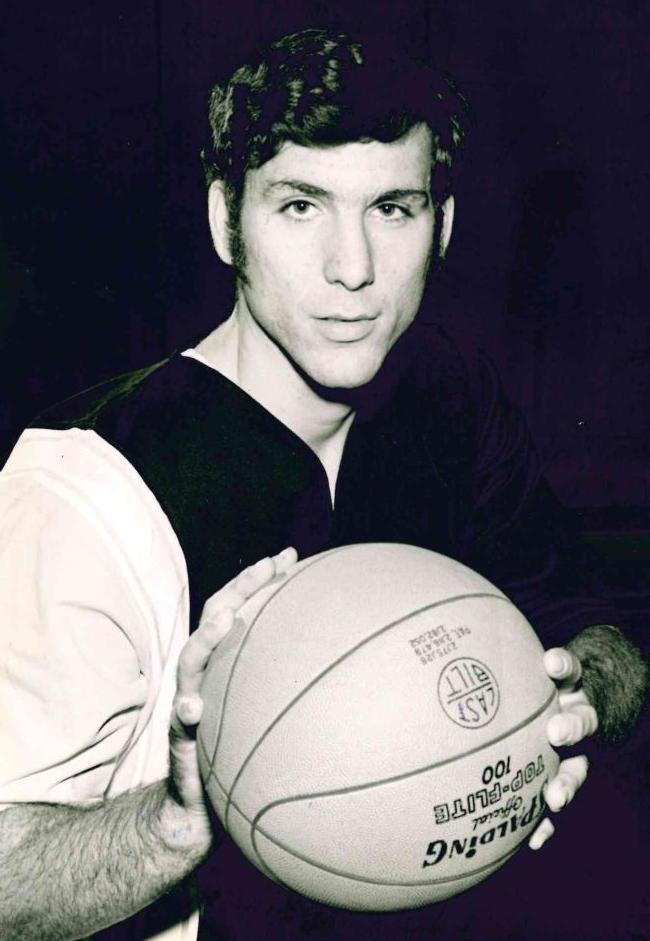 Honorable mention - Eddie Johnson, 1978-81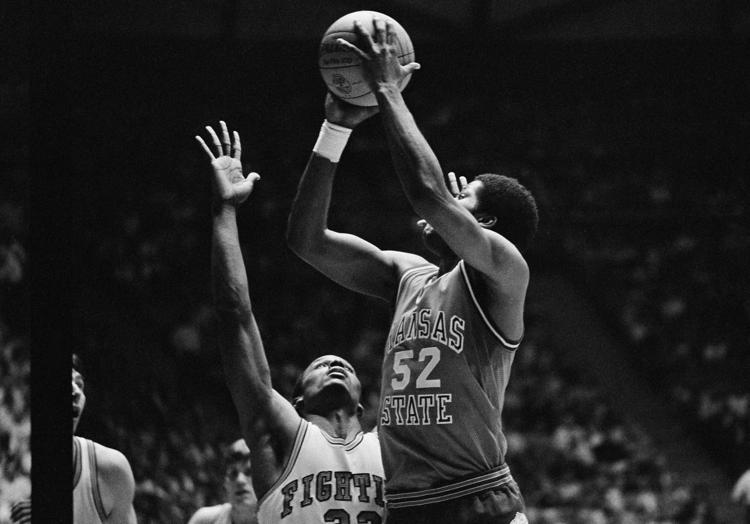 Honorable mention - Johnny "Red" Kerr, 1952-54