CHAMPAIGN — Chris Lykes was a one-man, 5-foot-7 ball of terror for the Illinois men's basketball team to try to find a way to contain on Monday night.
The Miami guard knifed through defenders for easy layups and hit contested, hand-in-his-face 3-pointers on his way to 28 points, but one defensive play saved the game and prevented the Illini from overcoming what was once a 27-point first-half deficit at the State Farm Center.
Illinois (6-2) found its rhythm after a glacial start to the game to trim the deficit to one point with 16 seconds to go. Sophomore guard Ayo Dosunmu dribbled the ball up and attacked the basket, only to find Lykes waiting for him underneath to draw a charge with two seconds left to seal an 81-79 Miami win in the ACC/Big Ten Challenge to get head coach Jim Larranaga his 650th career win.
"We would have loved to get it on the rim, but yeah, you put the ball in one of your best player's hands and try to get to the rim and or make a play," Illinois head coach Brad Underwood said. "Again, Lykes, as he was on the offensive end, made the defensive play. Give the young man credit."
Larranaga and the Hurricanes (5-3) came to Champaign "so worried that they were going to crush us on the board that we wouldn't nearly have a chance." Their plan was simple: Don't give Illinois rebounding opportunities or loosely translated to, "Don't miss."
The Hurricanes executed that game plan and hardly missed. They shot 59.3 percent in the game and were 10-of-18 on 3-pointers (55.6 percent). The first half, though, is where the Hurricanes buried Illinois. They shot 66.7 percent from the field and 50 percent on 3-pointers to build a 27-point lead. The hot shooting combined with 10 of Illinois' 13 turnovers was enough to build an insurmountable gap, even if Illinois eventually out-rebounded Miami 32-23.
"We started really slow on the defensive side and they were hitting shots," Illinois senior guard Andres Feliz said. "We were fighting to contain them. Our defense was really low. That's not usually us. We're a tough team. We guard and sit down. That wasn't there for us (Friday). We've got to get better at that part."
Underwood burned all of his timeouts in an effort to find anyway to spark a team that had "the worst shootaround" in Underwood's tenure, the third-year coach said. There were mental lapses in shootaround that extended back to the previous two days of practice. When the coaching staff pressed the players on what to do in ball-screen defenses, they came up blank.
It was a precursor to a slow start.
"We didn't come ready as we should into shootaround or practice, not as focused as we should have been, not as dialed in," Illinois sophomore Giorgi Bezhanishvili said, while Feliz slowly, and matter-of-factly nodded his head to Bezhanishvili's left. "We didn't go as hard as we can. You can always go harder and harder and we didn't go as hard as we could. That's on our part. That's the players part is to come ready every day."
Some sort of flip switched at halftime. Illinois forced seven Miami turnovers in the second half and the offense finally came to life behind Illinois freshman Kofi Cockburn's 23 points to go with 14 points from Trent Frazier, 12 from Ayo Dosunmu and 11 from Feliz.
The Illini went on a 7-0 run early in the second half, a 16-2 run midway through the second half and an 8-0 run before Dosunmu was called for the charge on what would have been an attempt for the game-winning shot.
"I think we should have started with that energy from the beginning like we always do," Feliz said. "We've got to come together and keep fighting because we're a great team on the defensive side, that's what leads us to a good offense."
Underwood shouldered the blame for Monday's loss and for the first-half effort that dug Illinois in too far a hole to eventually overcome. At halftime, he reminded his team of a home game against Maryland where the Illini trailed by 19 points at halftime before eventually losing by one point in overtime.
At some point, Underwood attests, the competitive spirit of his team would carry the weight of making a comeback. The first half was just one bad possession, or any of Illinois' five missed free throws, to overcome.
"Our effort was more of an issue than anything we could do Xs and Os wise," Underwood said. "We addressed that and it was great to see that we've got a locker room full of guys with pride. They fought. You can't ask for anything more. Had we been able to finish off that last play, you're talking about the biggest comeback in school history, but we're not and Miami deserves the credit for that."
---
PHOTOS: Illinois defeats Nicholls State in overtime
Cockburn_Kofi 2 11.05.19.JPG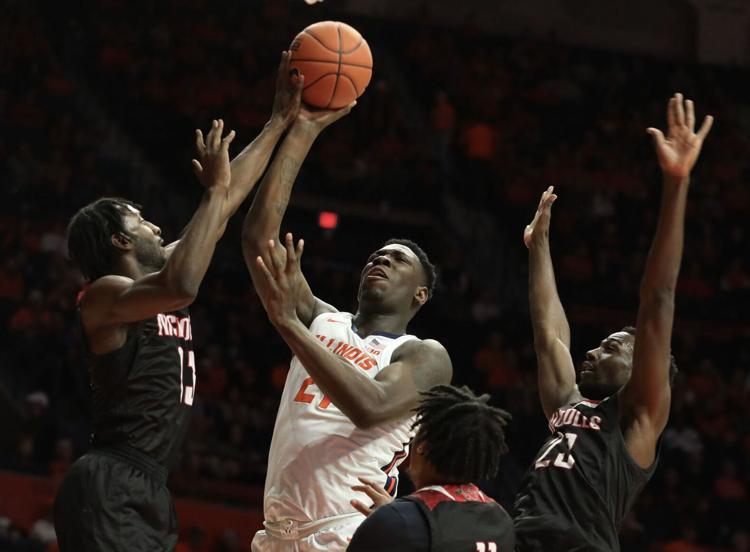 Cockburn_Kofi 3 11.05.19.JPG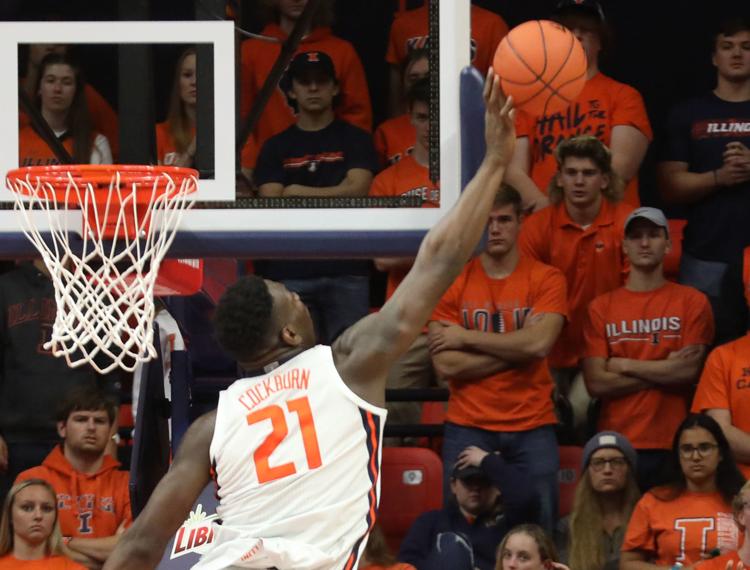 Cockburn_Kofi 4 11.05.19.JPG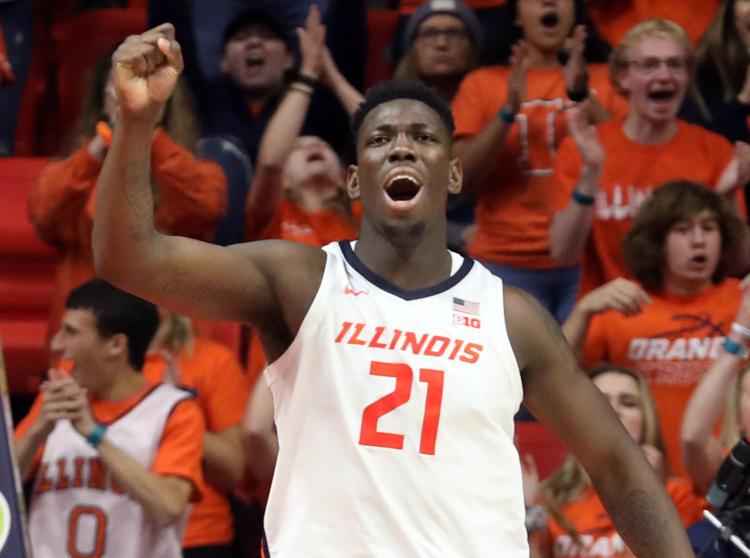 Cockburn_Kofi 11.05.19.JPG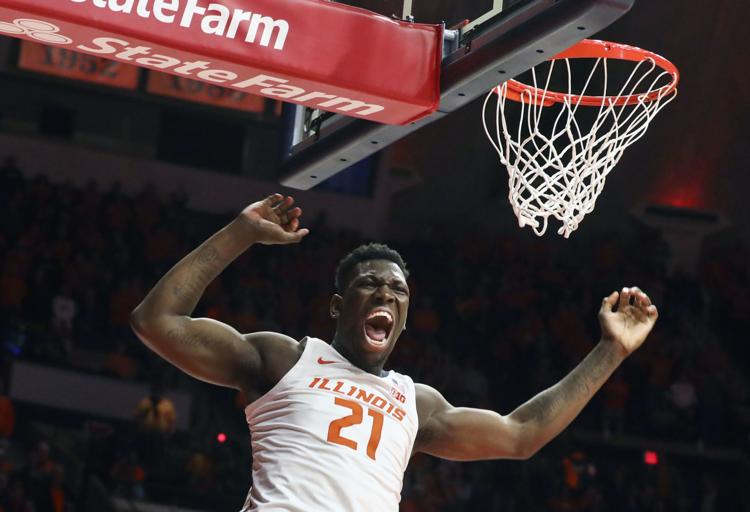 Dosunmu_Ayo 2 11.05.19.JPG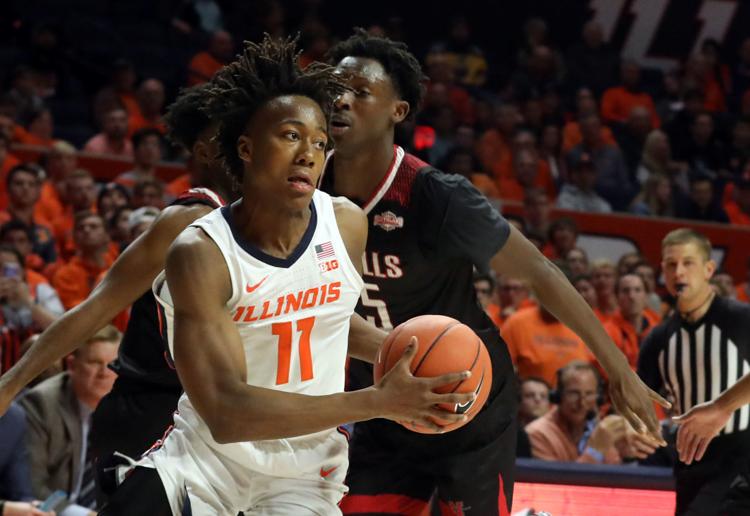 Dosunmu_Ayo 3 11.05.19.JPG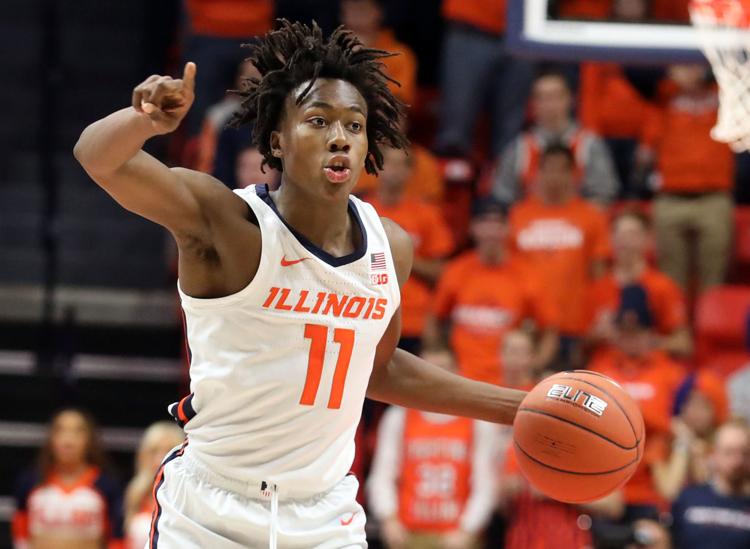 Dosunmu_Ayo 11.05.19.JPG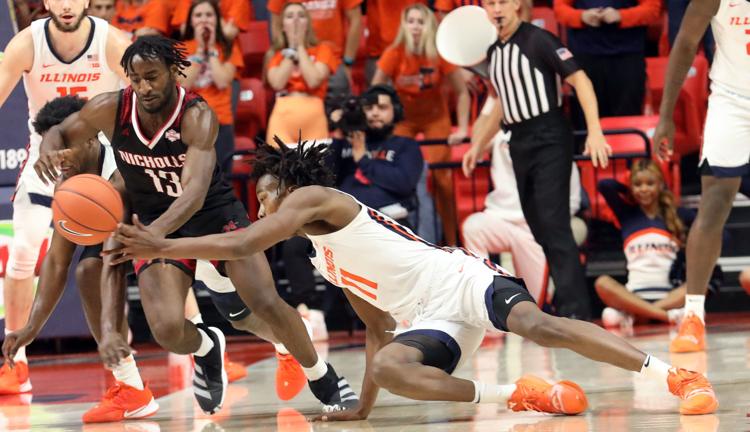 Feliz_Andres 2 110619.JPG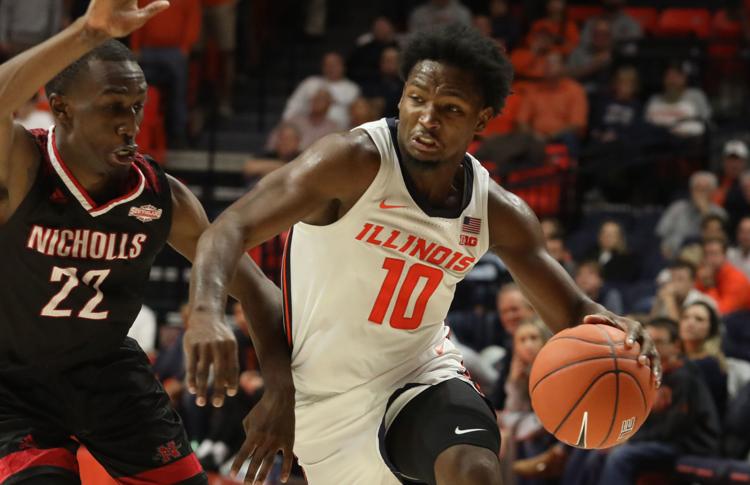 Feliz_Andres 110619.JPG
Frazier_Trent 2 11.05.19.JPG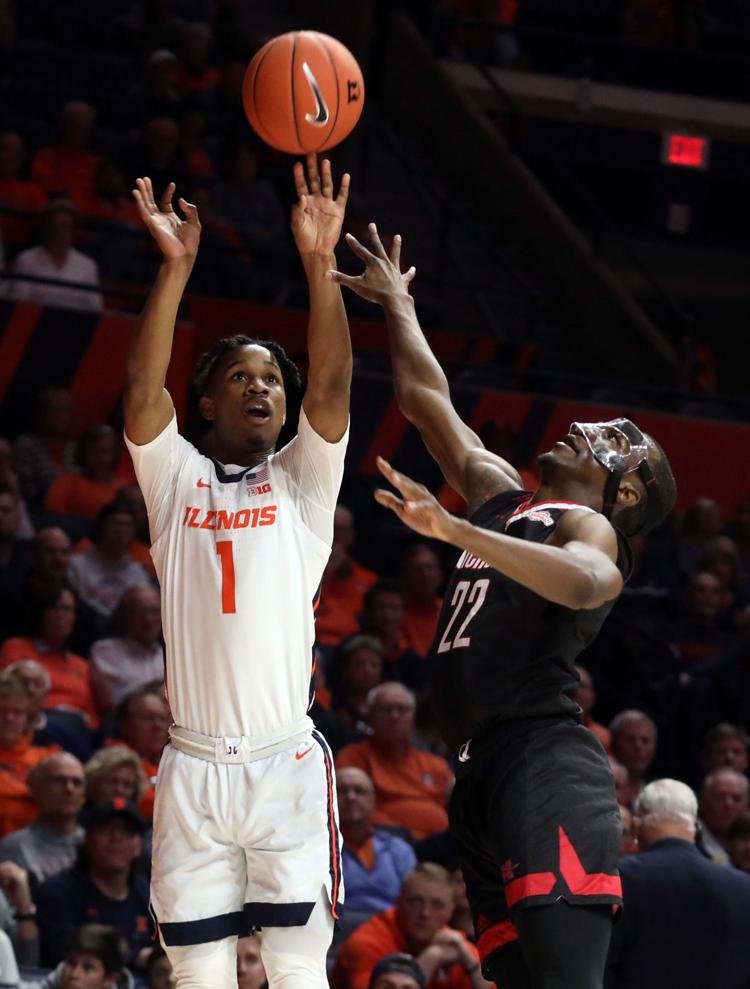 Frazier_Trent 3 11.05.19.JPG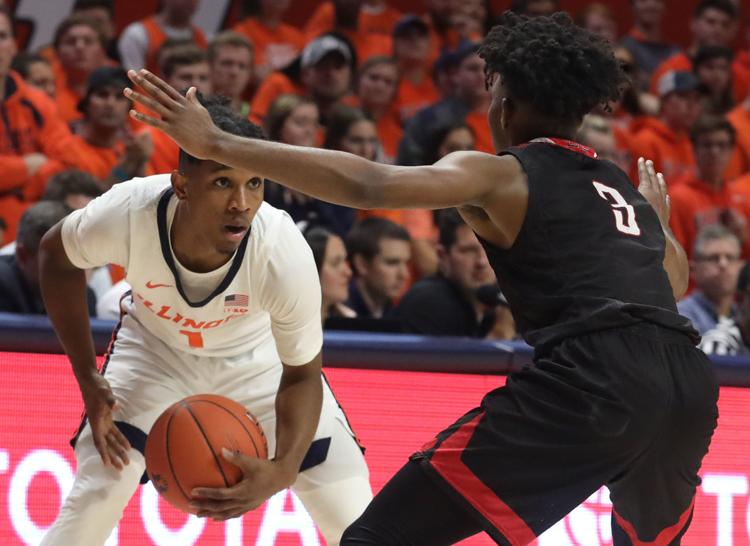 Frazier_Trent 11.05.19.JPG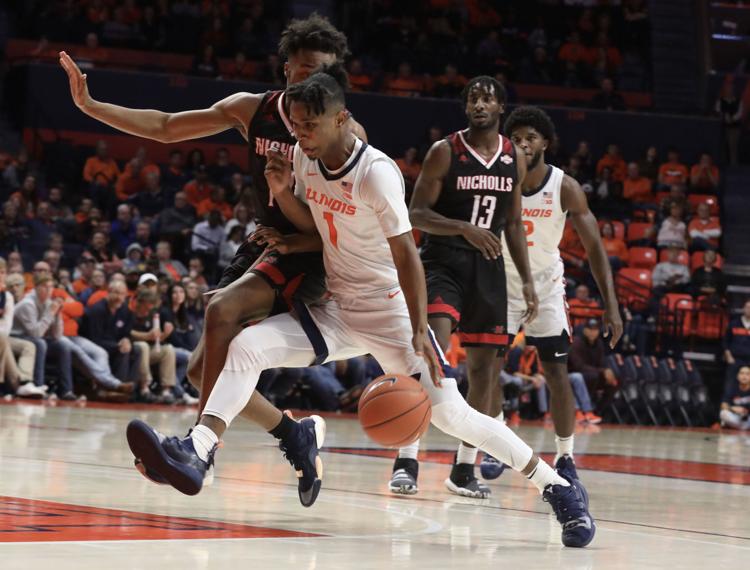 Griffin_Alan 11.06.19.JPG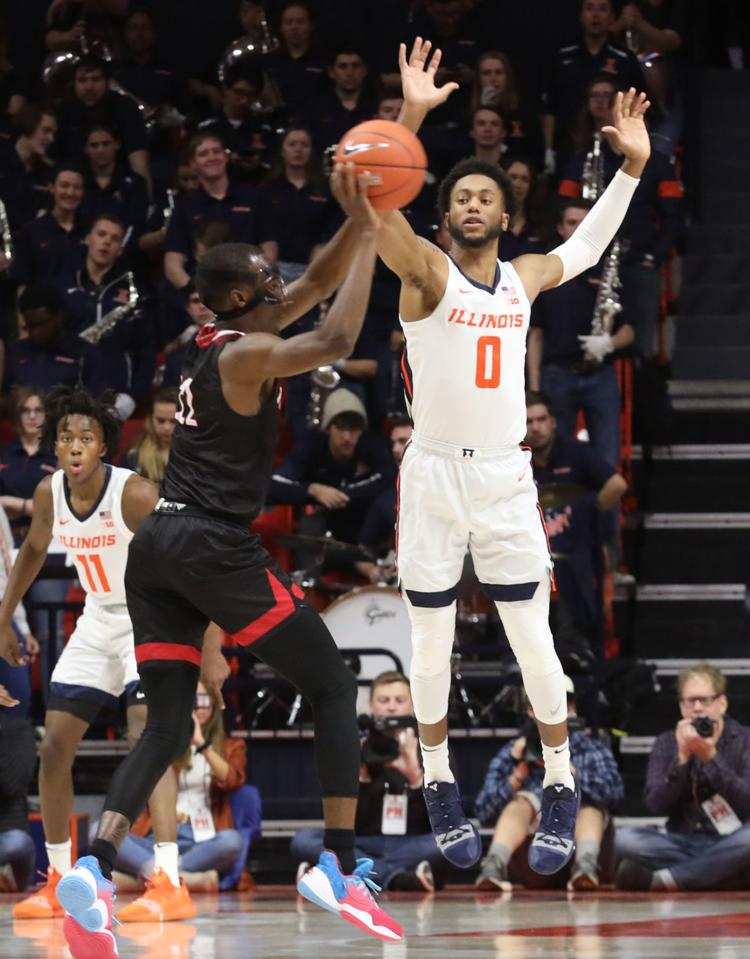 illini players 11.05.19.JPG
Underwood_Brad 11.05.19.JPG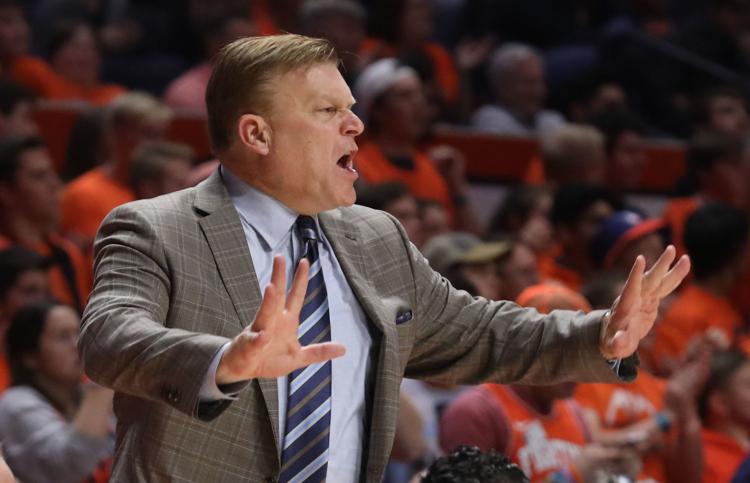 Contact Joey Wagner at (217) 421-6970. Follow him on Twitter: @mrwagner25
Be the first to know
Get local news delivered to your inbox!