Hold your head too high after a strong defensive performance — like Illinois' 42-3 Week 1 win against Akron — and that confidence can be your downfall the next week. Get too low after a particularly bad defensive performance — the kind the Illini had too many times last year — and it's hard to dig out of that mental hole.
Illinois' defense knows it had a good showing last week, but isn't riding too high in advance of a 2:30 p.m. CT kickoff Saturday at UConn (1-0). There's a key to stringing together back-to-back strong defensive outings: Never get too high and never get too low.
Eifler, a junior linebacker who transferred from the University of Washington, learned that when he was a bright-eyed freshman for the Huskies in 2016. The older players made sure he knew to keep a level head. Hobbs, a junior cornerback, picked up that lesson after a tough first two years in Champaign. Harding, a senior linebacker, isn't a stranger to the idea.
"It's easy. You've just got to forget the game that just happened," Hobbs said. "When you play a good game like that, you can tend to stay in the moment. You've got to forget that game even happened and move on to the next week. We watched the film, now that game is in the past and we're going to get back to work."
Illinois (1-0) shut down Akron's defense, holding the Zips to 64 rushing yards and 128 passing yards while coming up with a pair of takeaways. Yes, the success comes against an Akron team with a new head coach that figures to finish near the bottom of the Mid-American Conference. Consider last season, though, where the Illini allowed 453 yards and needed a fourth-quarter interception by Del'Shawn Phillips in the end zone to ward off a Kent State team that finished 2-10 overall. Then there was the 2017 season opener, a three-point win against a Ball State team that also finished 2-10. Neither win came in convincing fashion. Last week's did.
There's a reason to carry some confidence on the cross-country flight to UConn, but there are also places to improve.
"We had a great, astonishing game, but we definitely had some errors," Harding said. "If we just home in and focus on the little bits and pieces and the errors that we made going into next week's game, it should be even a better performance."
You have free articles remaining.
TUSCOLA — Boyd Brewer hopped in front of a crossing route early in the first half, got his h…
Head coach Lovie Smith continuously talks about the growth from the first week to the second week. After the win against Akron, Smith wiped away last year's miserable performance and set the bar based on his team's effort against Akron. There are areas where he wants to see growth after the win: Missed tackles and the pass defense on Akron's first drive, where the Zips were ultimately stopped in the red zone.
"I think every year I've been here, we've won the first game, and I talk about the improvement from game one to game two," Smith said. "That's what we need to see. There's so much room to improve."
Putting last week in the past is a delicate dance. On one hand, the defense knows it can't ride too high, only to risk coming crashing down against a UConn team that's very beatable. On the other hand, there should be confidence after allowing the second-fewest total yards in Smith's tenure with the team. The fewest yards the Illini have allowed under Smith was 165, in a season-opening win against Murray State in 2016.
The defense knows its own system and knows the tendencies on the other team. Confidence comes in the details, and for at least a week, that translated to game day.
"Yeah, we had a great one on Saturday but it's a new week for us to get better," Eifler said. "UConn is a good team, and they're coming off a win themselves so they're feeling pretty confident as well. It's just making sure we execute each and every day."
---
PHOTOS: Illinois wins big over Akron
1 Illini Akron 2 8.31.19.JPG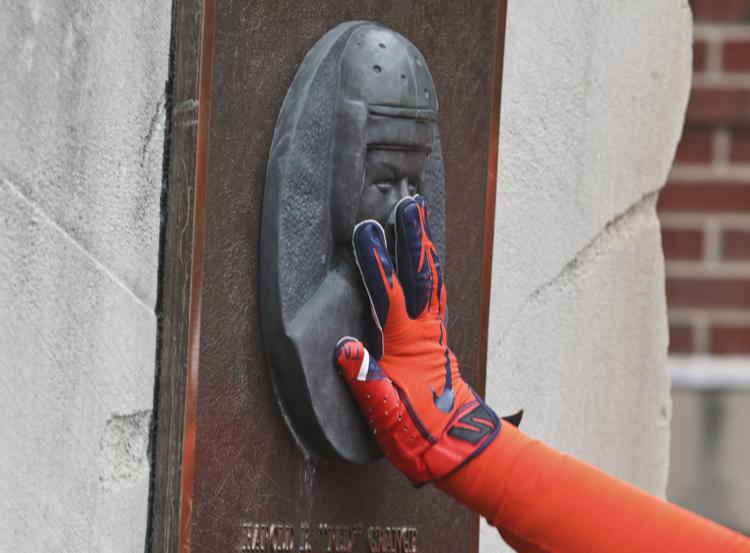 Illini Akron 1 8.31.19.JPG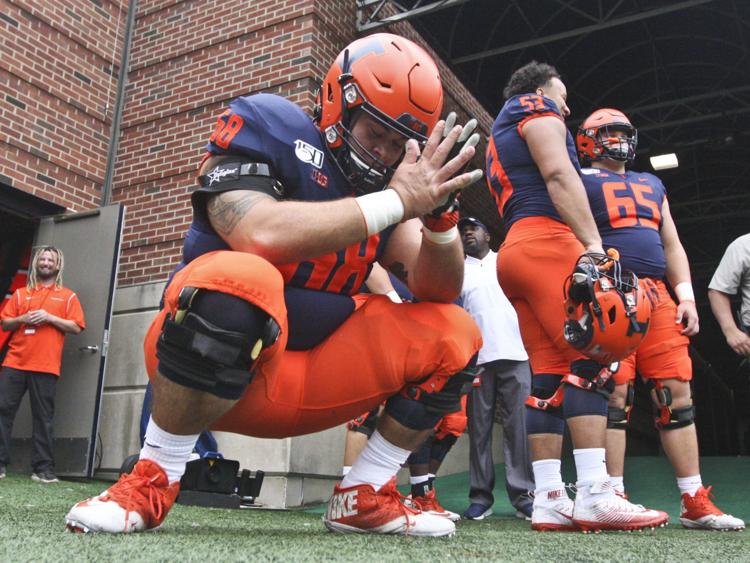 Illini Akron 3 8.31.19.JPG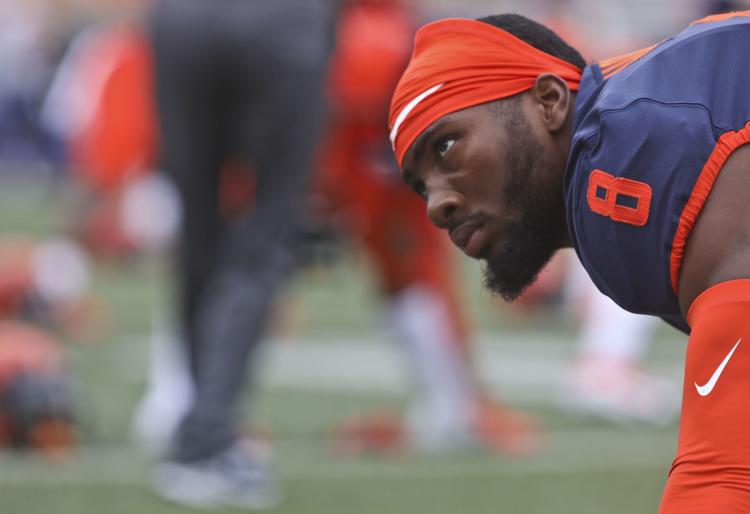 Illini Akron 4 8.31.19.JPG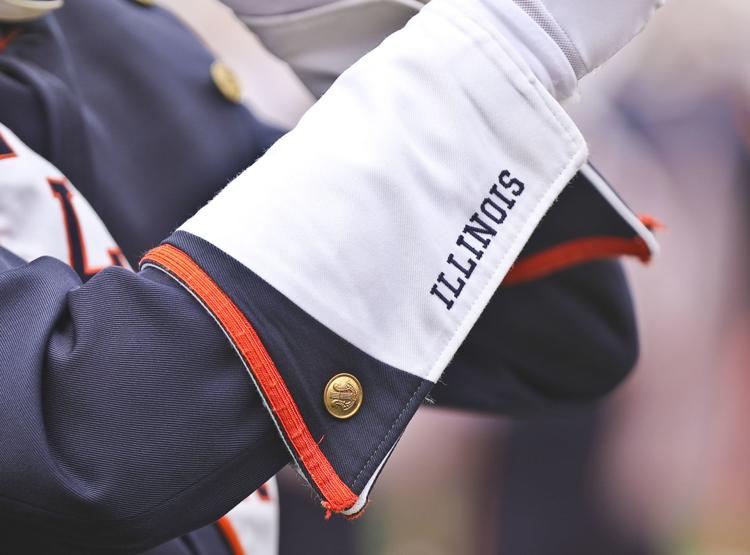 Illini Akron 6 8.31.19.JPG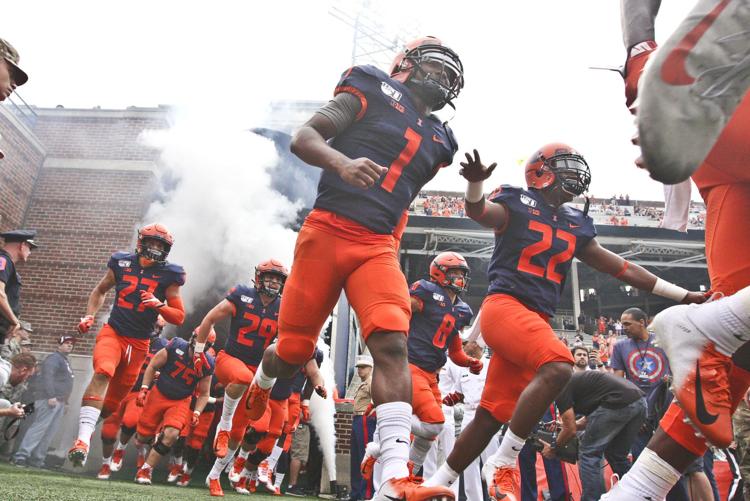 Illini Akron 7 8.31.19.JPG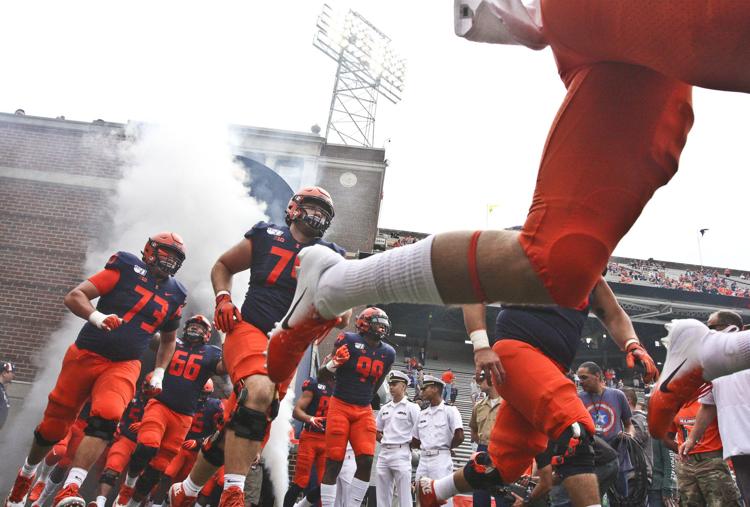 Illini Akron 8 8.31.19.JPG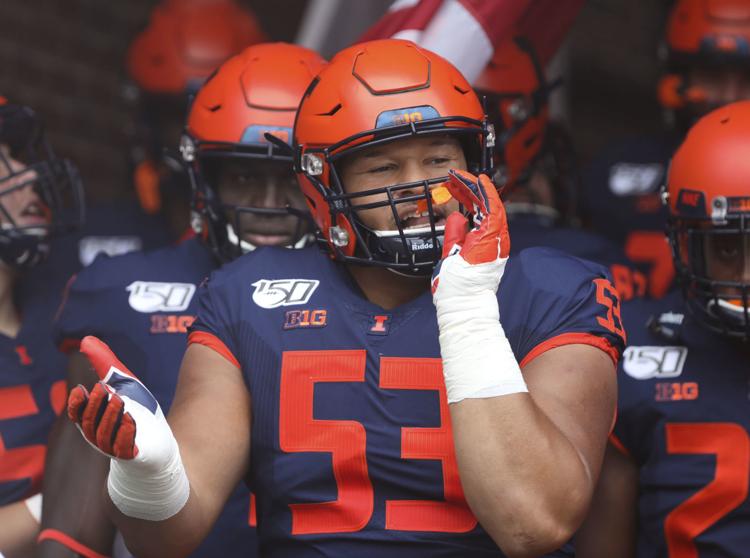 Illini Akron 9 8.31.19.JPG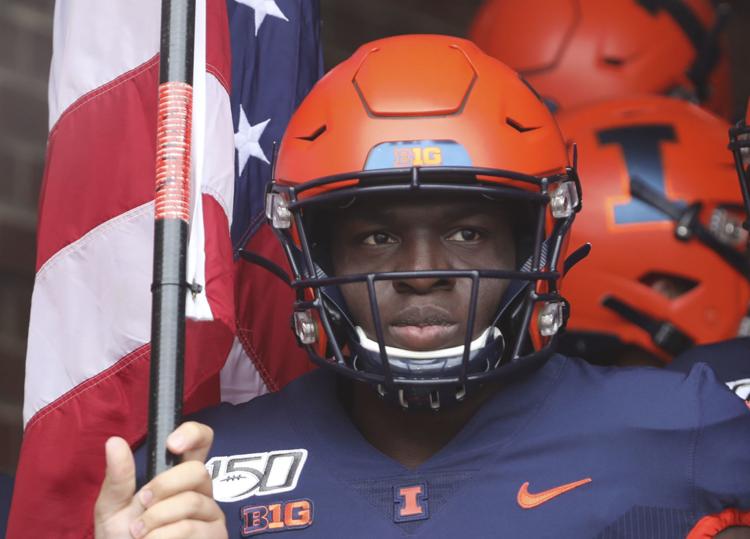 Illini Akron 10 8.31.19.JPG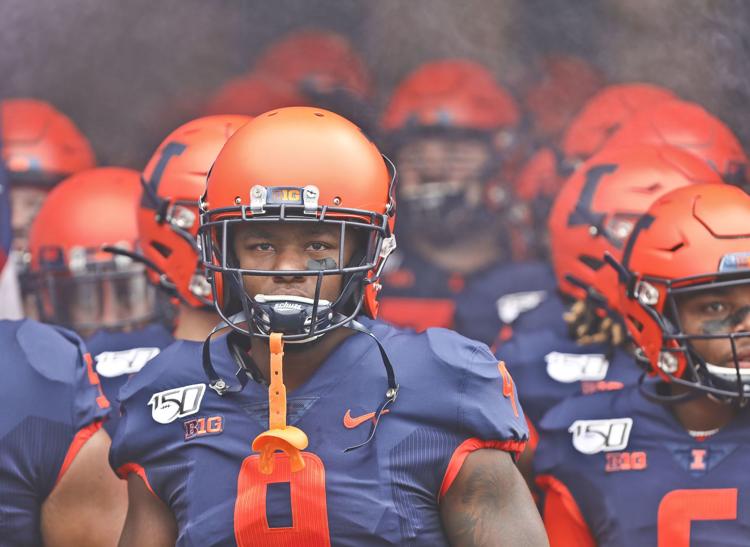 Illini Akron 12 8.31.19.JPG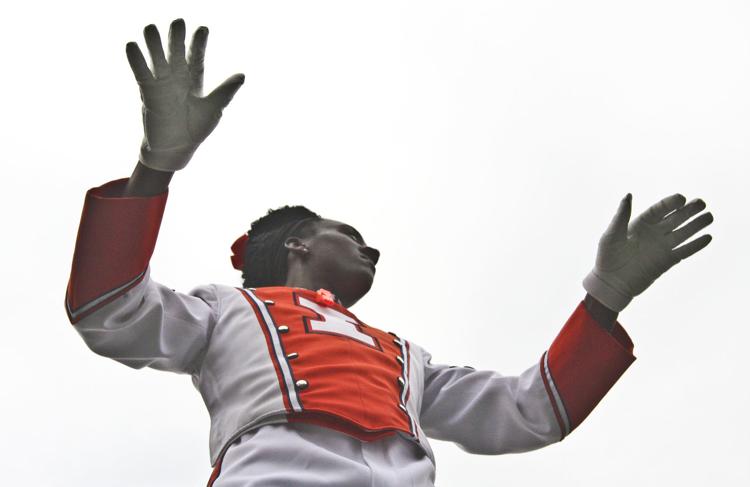 Illini Akron 13 8.31.19.JPG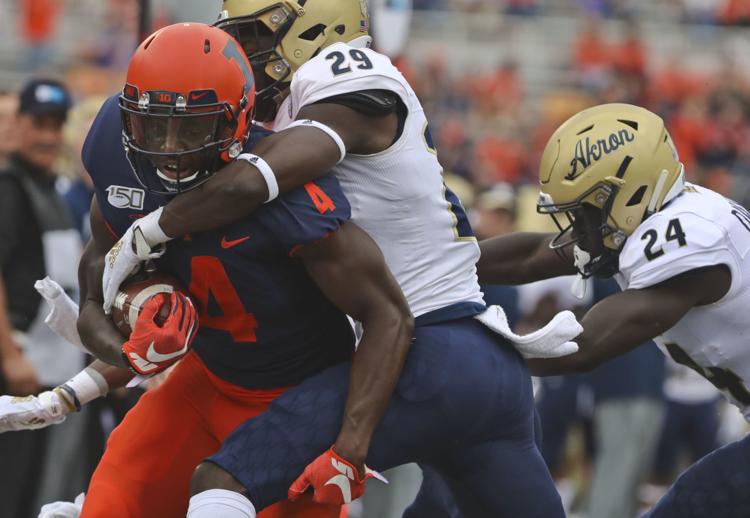 Illini Akron 14 8.31.19.JPG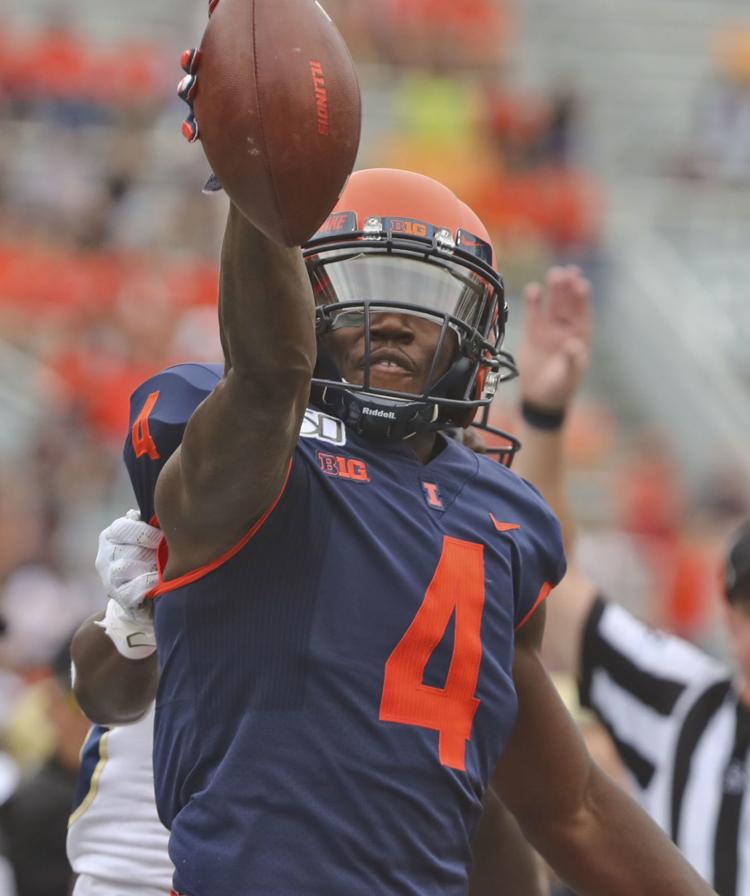 Illini Akron 15 8.31.19.JPG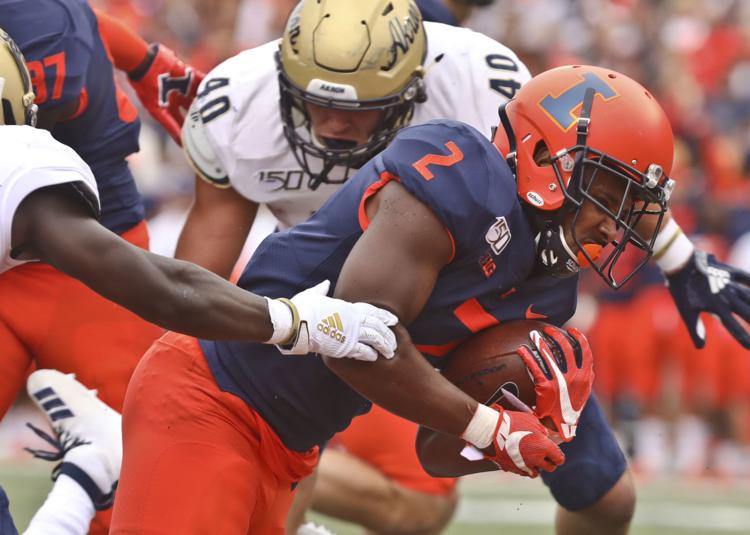 Illini Akron 16 8.31.19.JPG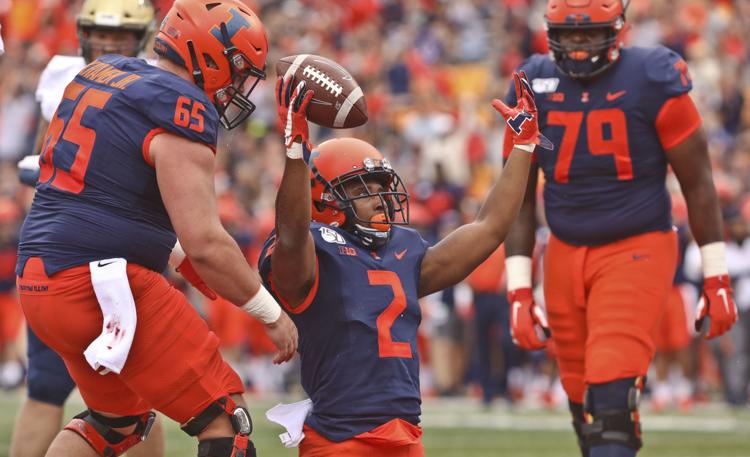 Illini Akron 18 8.31.19.JPG
Illini news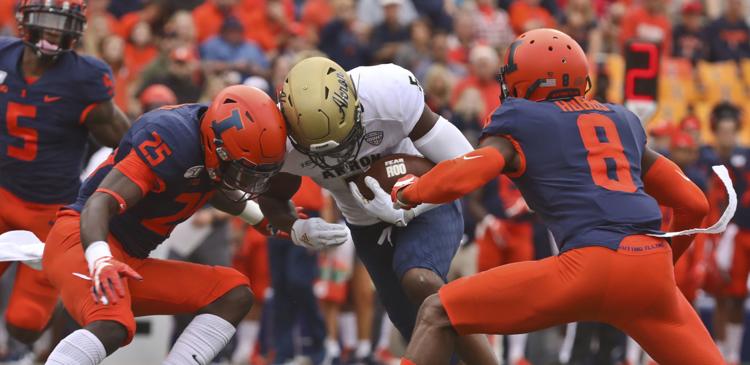 Illini Akron 20 8.31.19.JPG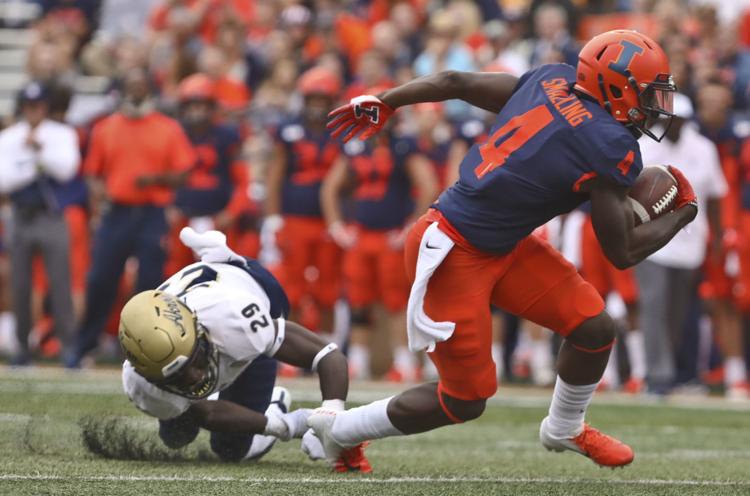 Illini Akron 22 8.31.19.JPG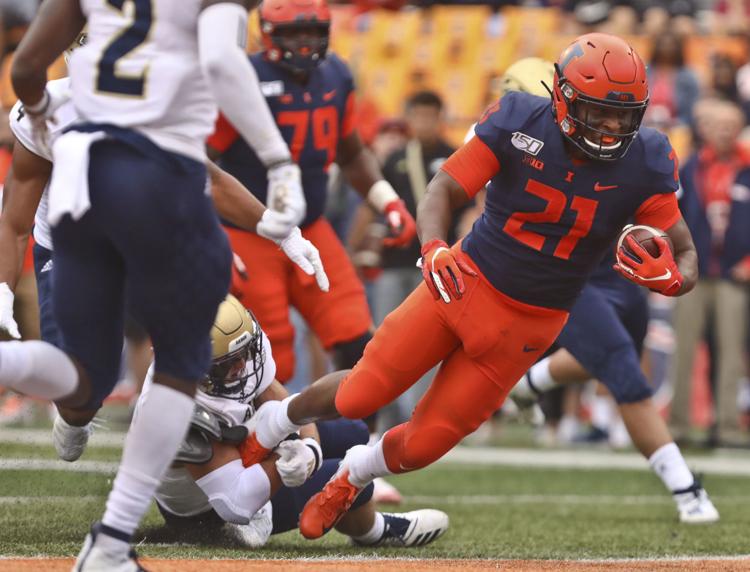 Illini Akron 23 8.31.19.JPG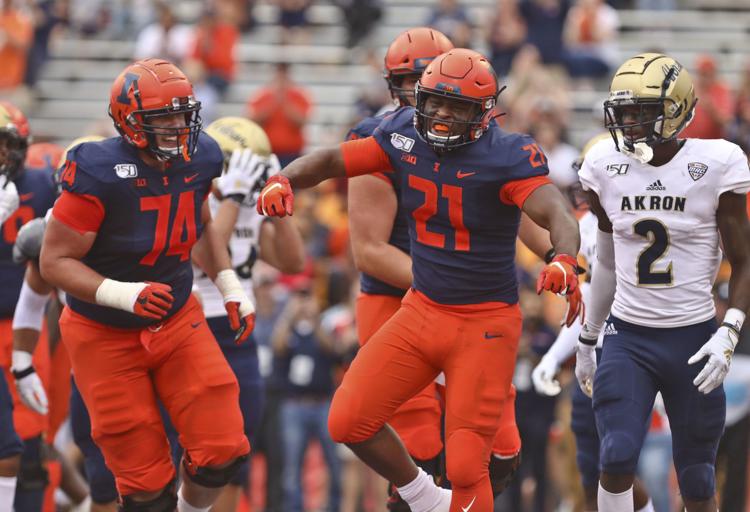 Illini Akron 24 8.31.19.JPG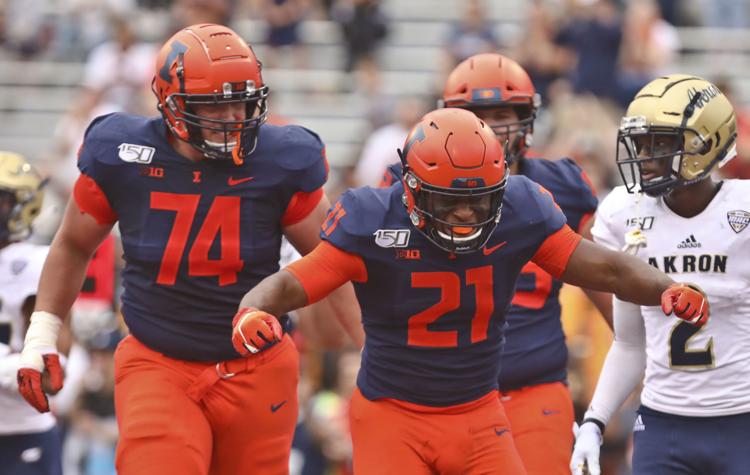 Illini Akron 26 8.31.19.JPG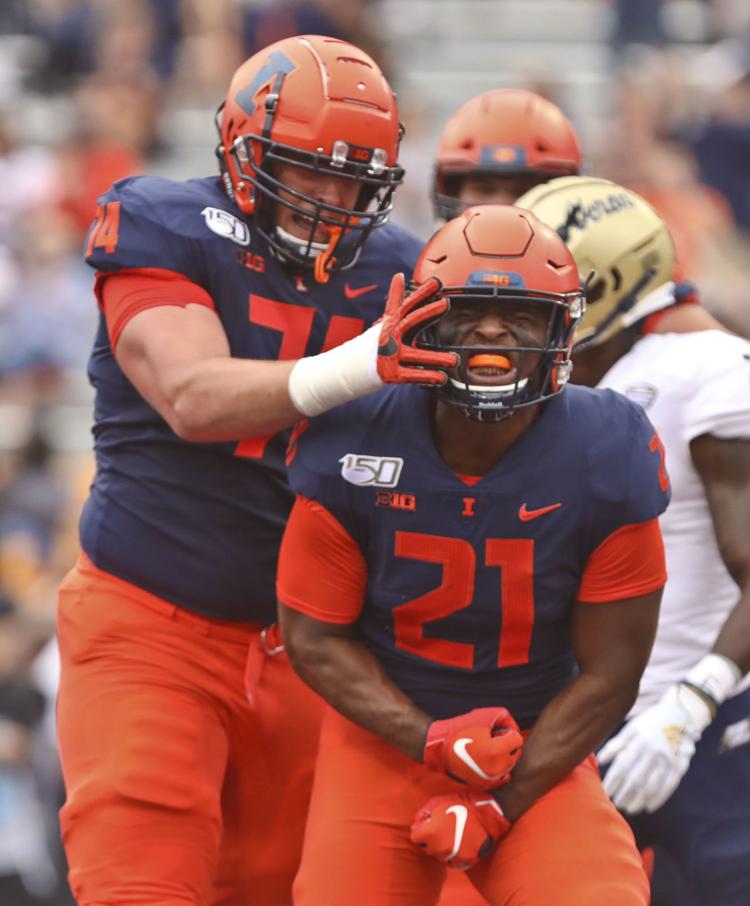 Illini Akron 27 8.31.19.JPG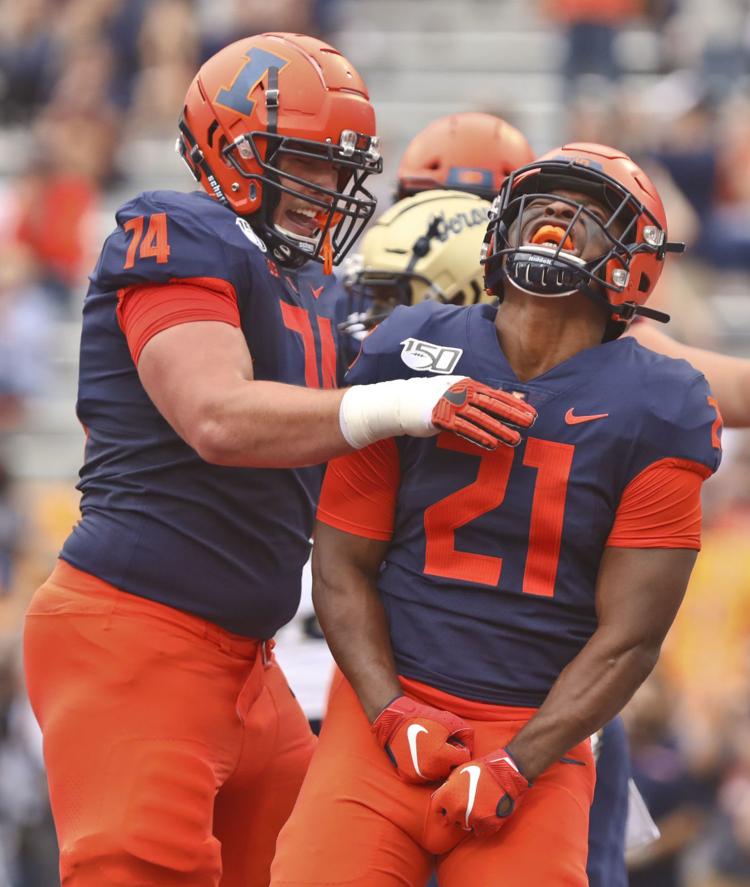 Illini Akron 28 8.31.19.JPG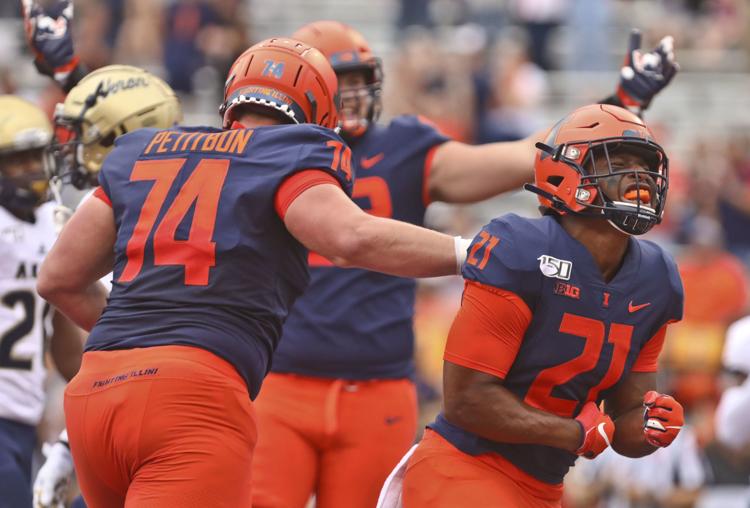 Illini Akron 29 8.31.19.JPG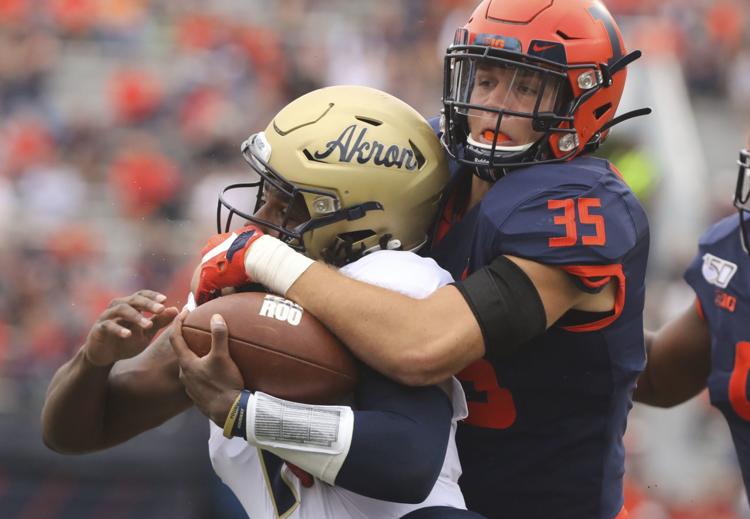 Illini Akron 31 8.31.19.JPG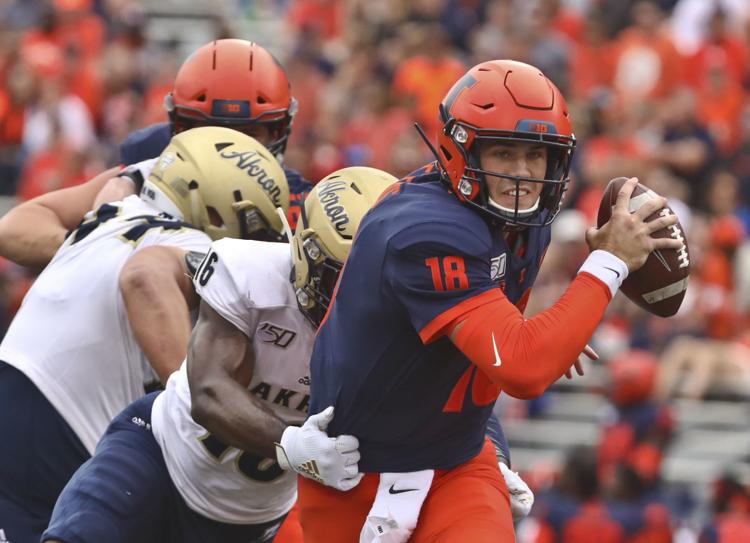 Illini Akron 32 8.31.19.JPG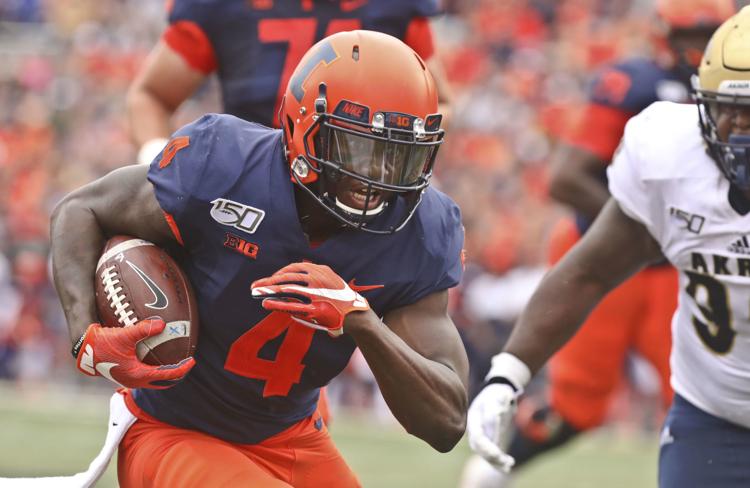 Illini Akron 33 8.31.19.JPG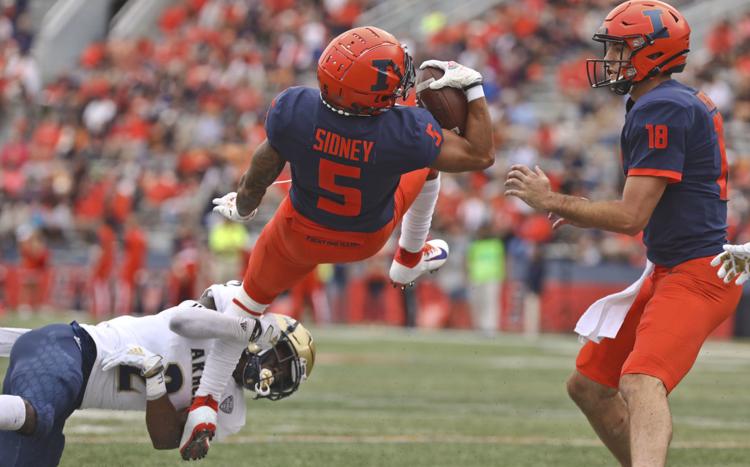 Illini Akron 34 8.31.19.JPG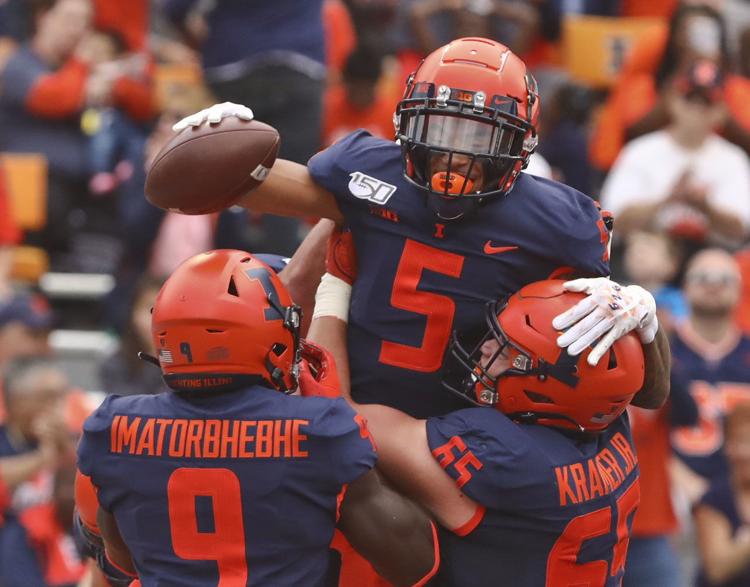 Illini Akron 35 8.31.19.JPG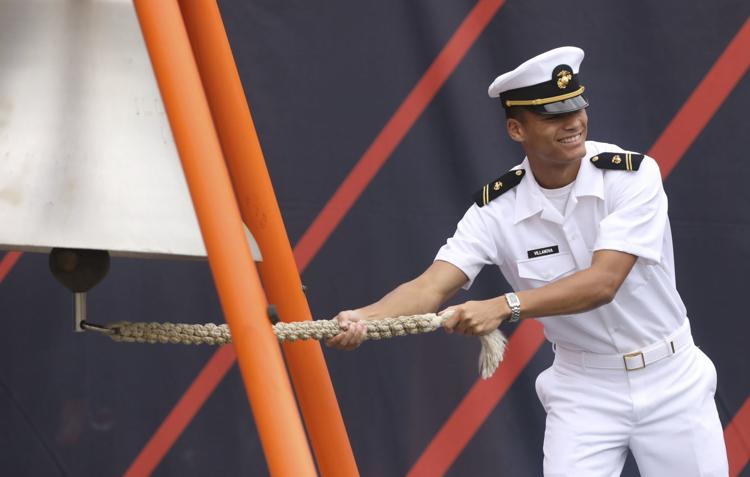 Illini Akron 37 8.31.19.JPG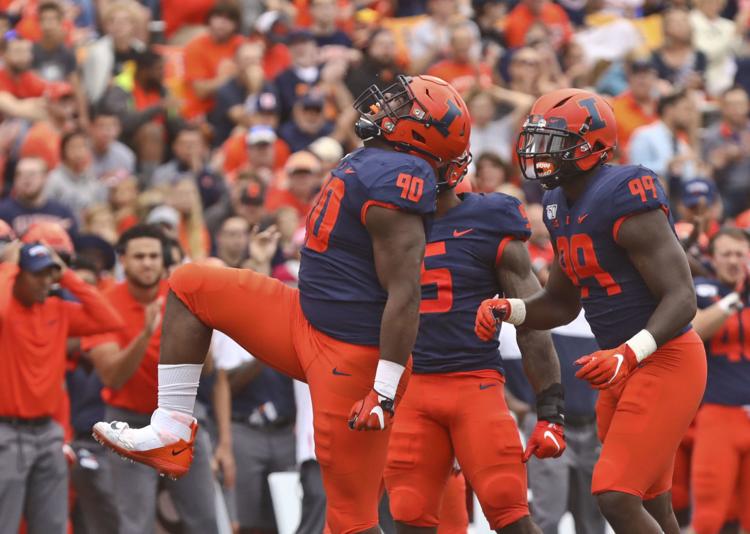 Illini Akron 38 8.31.19.JPG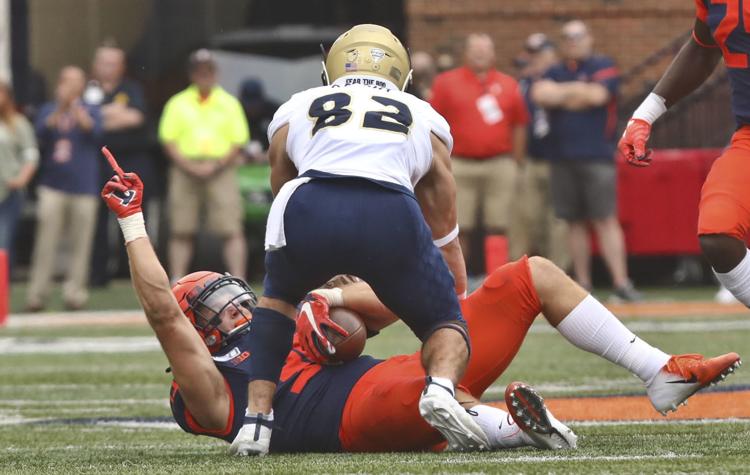 Illini Akron 39 8.31.19.JPG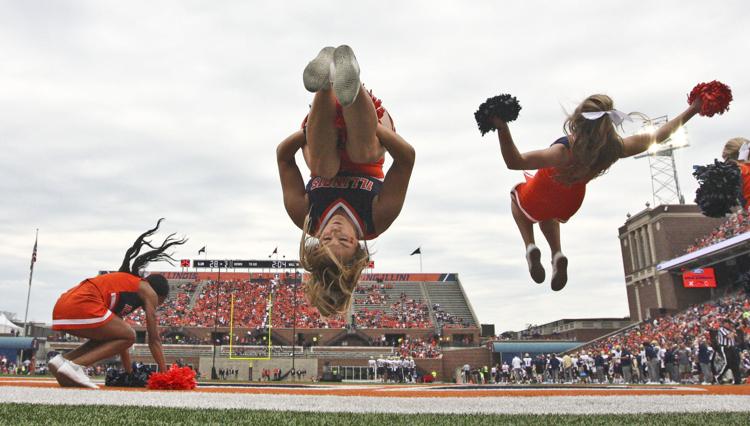 Illini Akron 40 8.31.19.JPG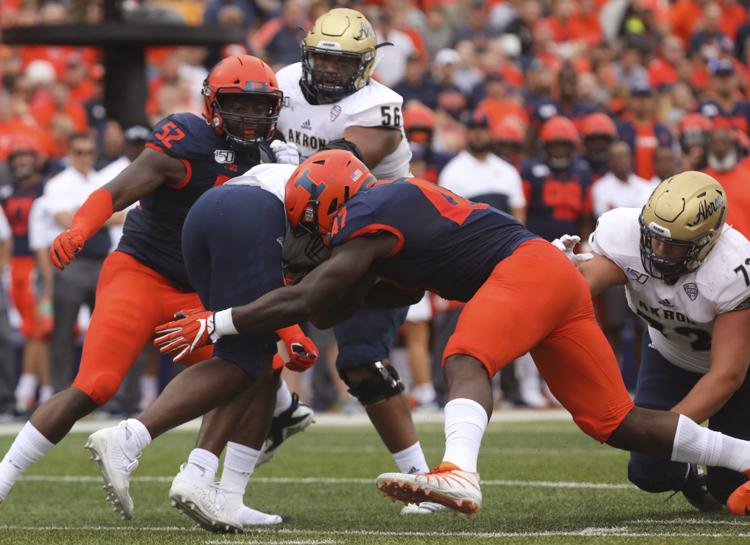 Illini Akron 41 8.31.19.JPG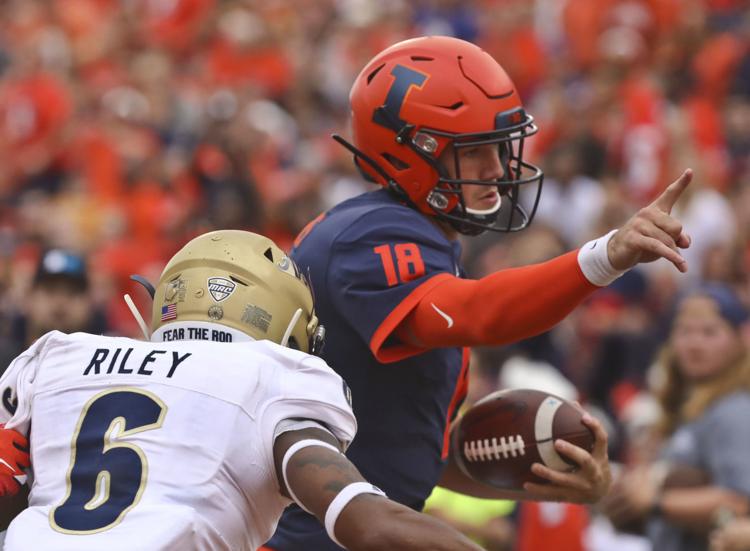 Illini Akron 42 8.31.19.JPG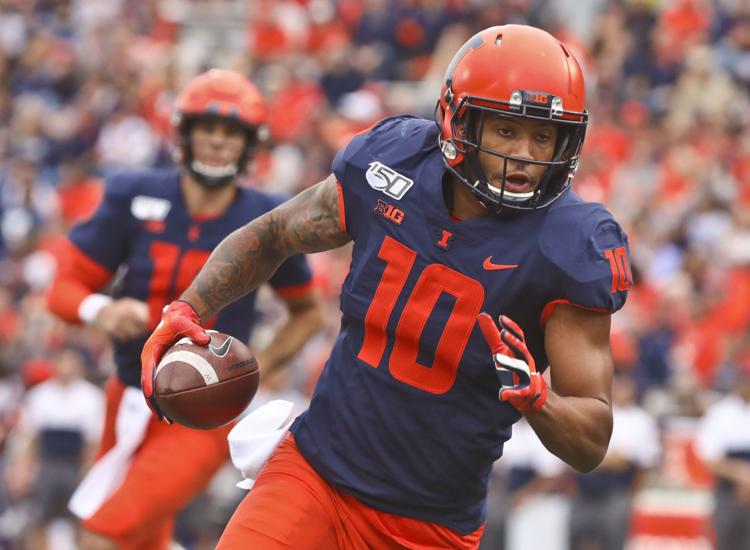 Illini Akron 43 8.31.19.JPG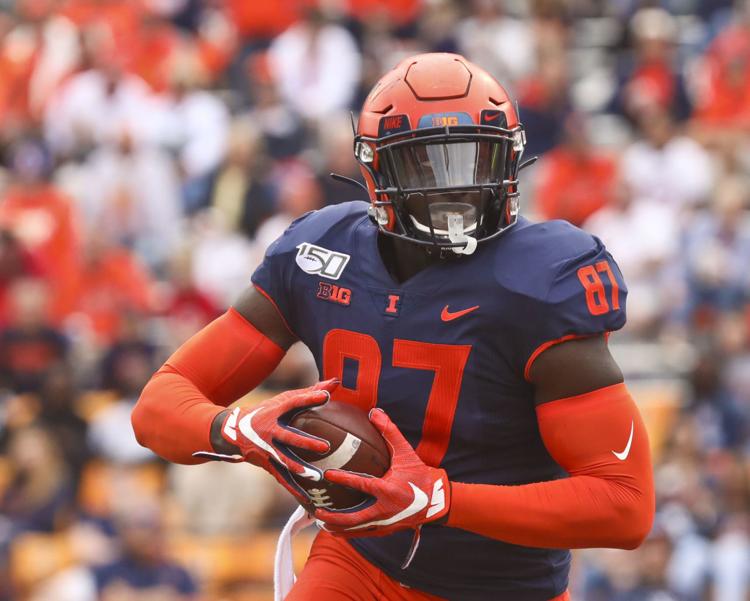 Illini Akron 44 8.31.19.JPG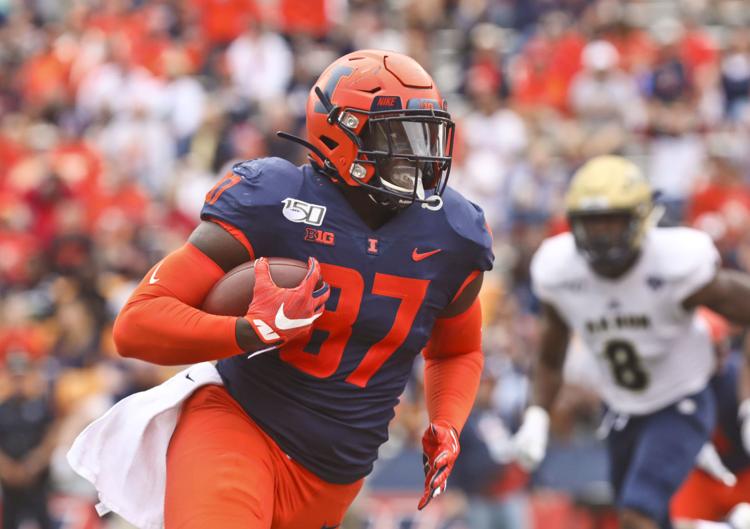 Illini Akron 45 8.31.19.JPG
Illini Akron 46 8.31.19.JPG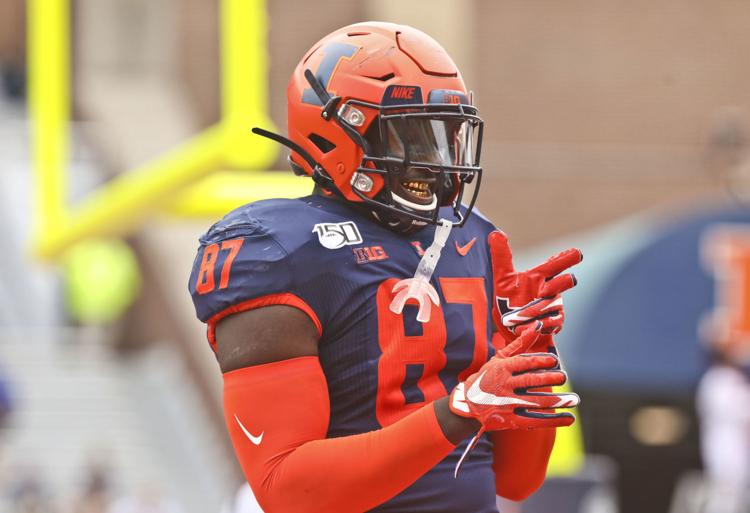 Illini Akron 47 8.31.19.JPG
Illini Akron 48 8.31.19.JPG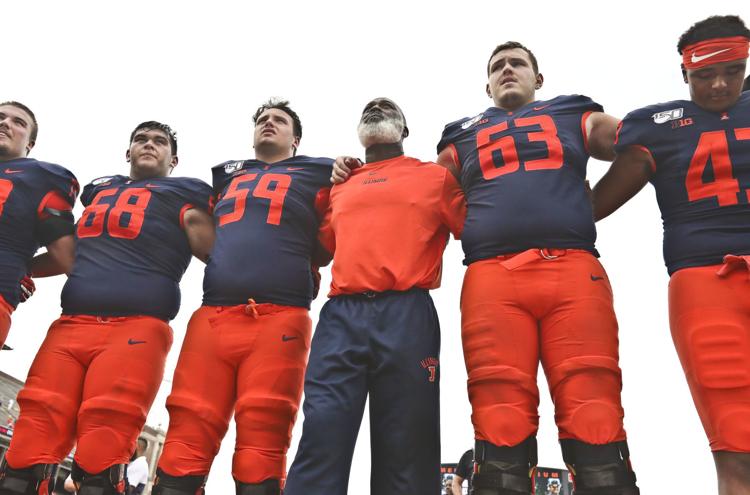 Illini Akron 49 8.31.19.JPG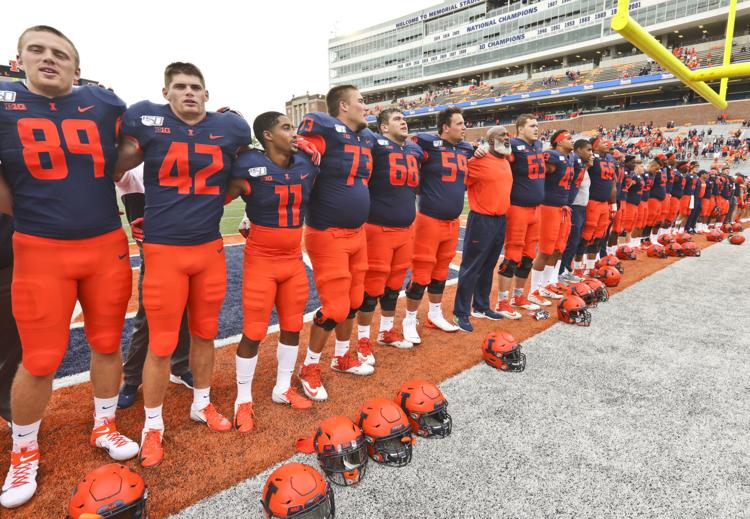 Illini Akron 51 8.31.19.JPG