CHAMPAIGN — When Jamal Woods was carted off the field in a Friday night loss to Penn State last season, he thought his career was over.
He'd never suffered a major injury before and didn't know entirely how to process the information. He knew he was in substantial pain — enough to wonder if he'd ever get back on the football field. Woods later found out he tore his MCL, costing him the rest of his true sophomore season.
Woods, a defensive tackle, leaned on his trainers, parents and teammates. He started ramping back up in winter workouts, began feeling like himself in spring football and has six tackles, four tackles for a loss, half a sack and a forced fumble in three games this season. He missed the loss to Eastern Michigan, but returned to play in a loss to Nebraska.
"It's my revenge season," Woods said. "I've got so much to bring from last year. I've just got to come out and dominate."
In a strange sense, if he was destined to be injured last season, it came at the perfect time. He left the game in the fourth game of the season, which meant he would be eligible to take a redshirt last year and maintain a season of eligibility. So he spent his time rehabbing and learning. There's lightheartedness about him off the field, which paid off during the time he missed. He still brought energy to practice and was every bit involved with the team. 
The other time was spent observing. He knew he couldn't take a break mentally.
"When I was on the sidelines I had kind of a coach's mindset," Woods said. "I watched the players on the D-Line to see what kind of mistakes they were making ... the first steps, the hand placement. I just soaked that all up in my head so I won't make this mistakes when I came back."
He knows he doesn't have the typical defensive lineman build, so those bits of knowledge he learned are key to a fruitful career in Champaign. He's listed at 6-foot-2, 290 pounds, and is aware that he might get unassuming looks from opposing players — at least at first. But he's quick, perhaps his best skill, and had a pair of tackles for a loss against Nebraska.
Woods isn't a man who radiates fear on the field. If he's smaller than his opponent, he realizes he's not out of the fight.
"I'm not very big on the inside (of the line), but I'm quicker than most guys on the offensive line," he said. "I can bring power when they need me to. I can move faster than all the other O-Lineman."
You have free articles remaining.
In three games this season, Woods has paired up with Jamal Milan, a senior, as the team's defensive tackles. Seeing Woods produce isn't exactly new to Milan. He's seen it for sometime. When the team watches film, Woods jumps out. He's quick off the ball and is relentless in pursuit; a trait that made him and defensive end Bobby Roundtree, who suffered severe spinal injury in May, so electric.
"He's probably the fastest interior guy we have," Milan said. "It shows a lot in film when you see him running down the field. You first saw it with his effort. He was the guy running next to Bobby all the way down the field, 50 yards, trying to chase down the runner or something. When you see people like that, you just can't take your eyes off them."
Milan has had his own seasons cut short because of injury. He encouraged his teammate to push through rehab and reminded him that a stronger, better version of himself sat on the other end of the rehab. He always knew that version of Woods existed. Now Woods is showing everyone else.
"Jamal Woods brings a lot of energy," Milan said. "He's always been that way. Being able to have him a whole season, people never realized how good he was because he got hurt early on. Being able to actually get the full view of Jamal Woods is amazing. I'm happy that everyone is starting to notice it because he is a very good player."
Having both Woods and Milan healthy has been paramount on the defensive line. They've been disruptive up the middle and figure to be key when Illinois (2-2) travels to Minnesota (4-0) on Saturday. Illinois head coach Lovie Smith says the Golden Gophers get their offense going on the ground, and play off of that.
A pair of anchors up front make the ground game more difficult to get established. 
"They're our starters for good reason," Smith said. "We like both of them and what we being to the table. That's where your defense starts. They're the closest one to the quarterback, to the ball, to the action. We need to be solid there. With both of them healthy, we feel real good about our chances."
---
Illinois loses to Eastern Michigan
Illini E Michigan 1 09.14.19.JPG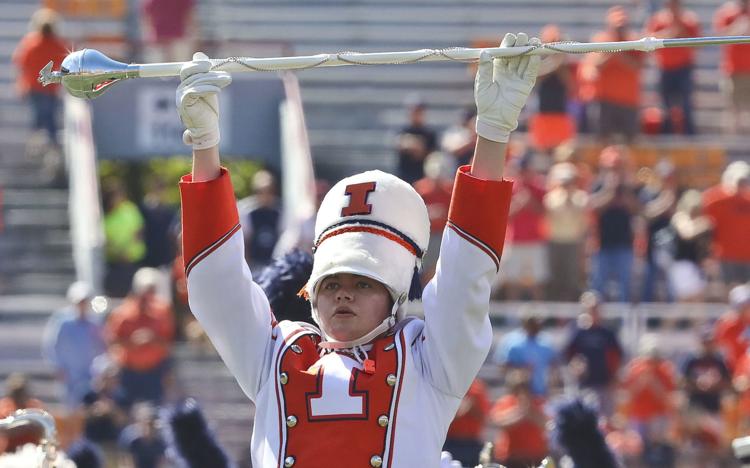 Illini E Michigan 2 09.14.19.JPG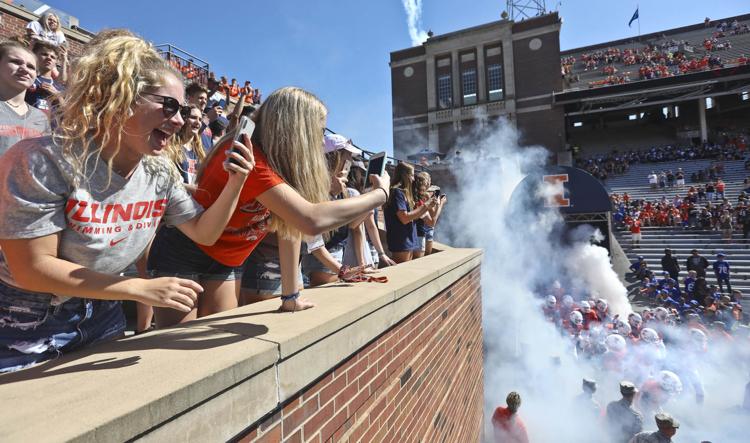 Illini E Michigan 3 09.14.19.JPG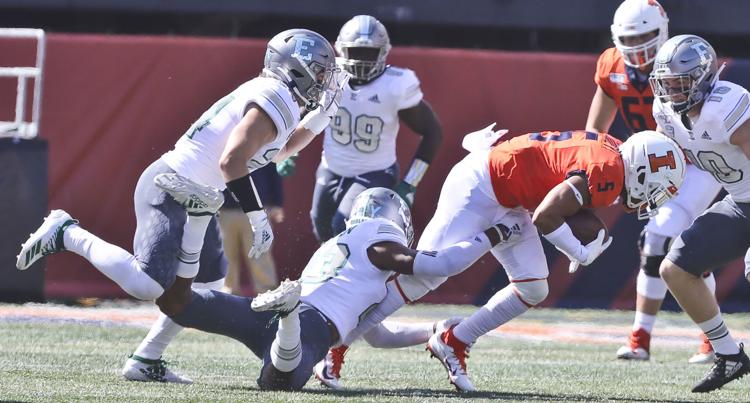 Illini E Michigan 4 09.14.19.JPG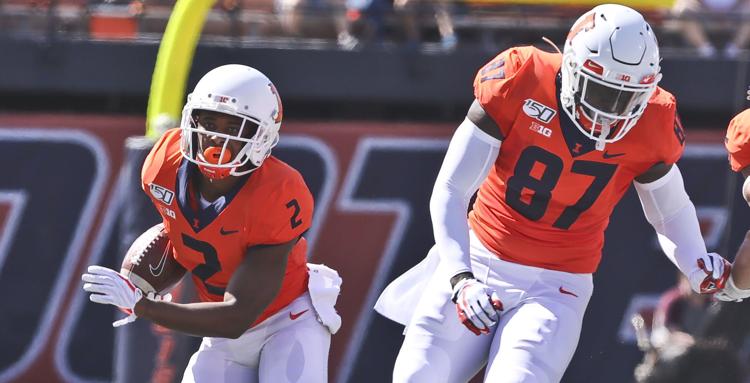 Illini E Michigan 5 09.14.19.JPG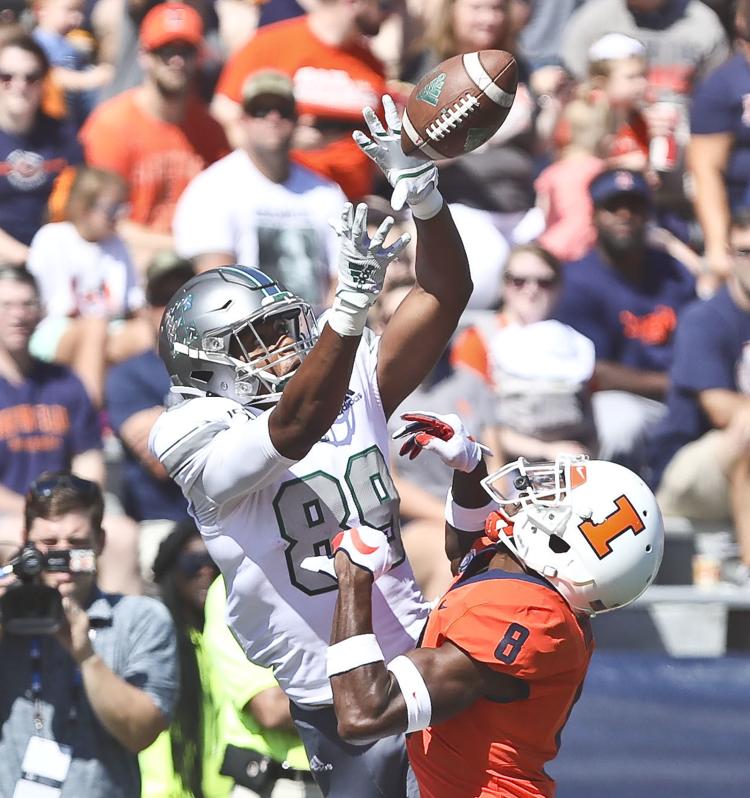 Illini E Michigan 6 09.14.19.JPG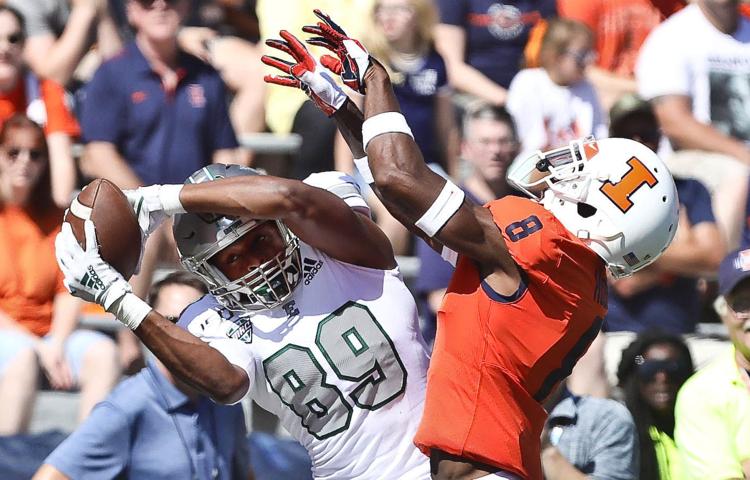 Illini E Michigan 7 09.14.19.JPG
Illini E Michigan 8 09.14.19.JPG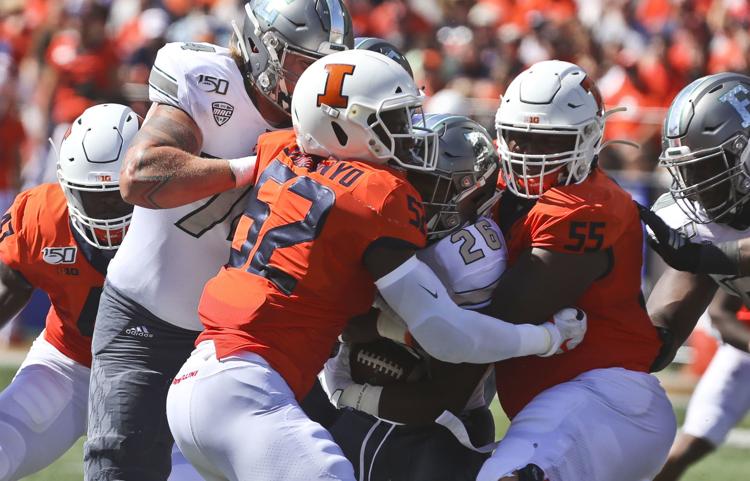 Illini E Michigan 9 09.14.19.JPG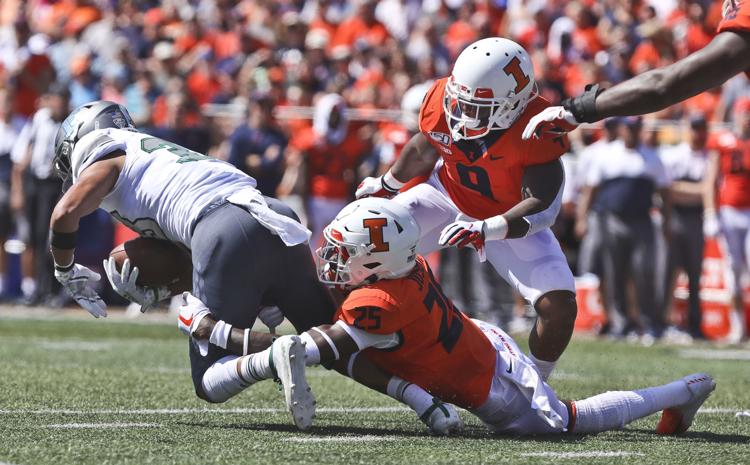 Illini E Michigan 10 09.14.19.JPG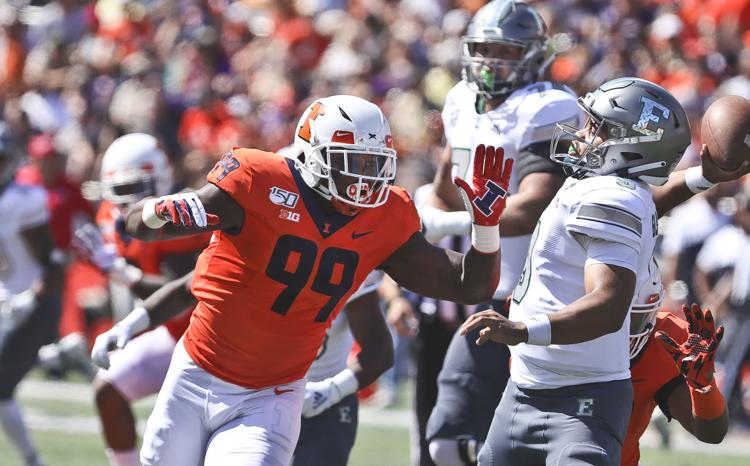 Illini E Michigan 11 09.14.19.JPG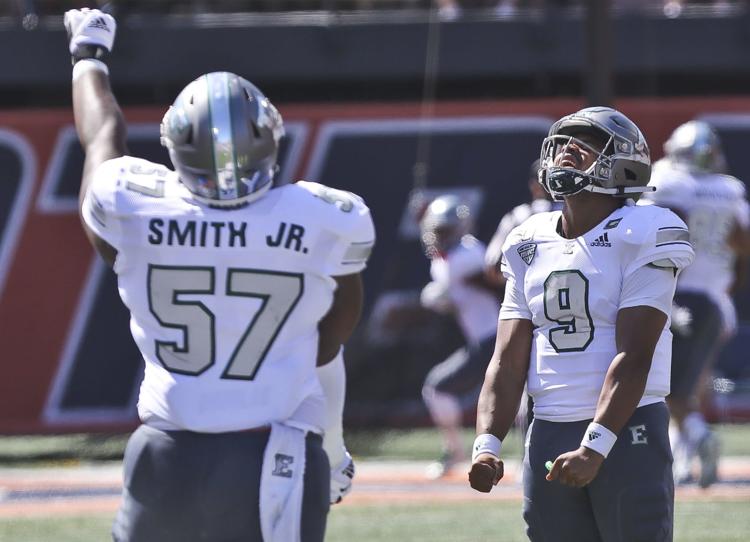 Illini E Michigan 12 09.14.19.JPG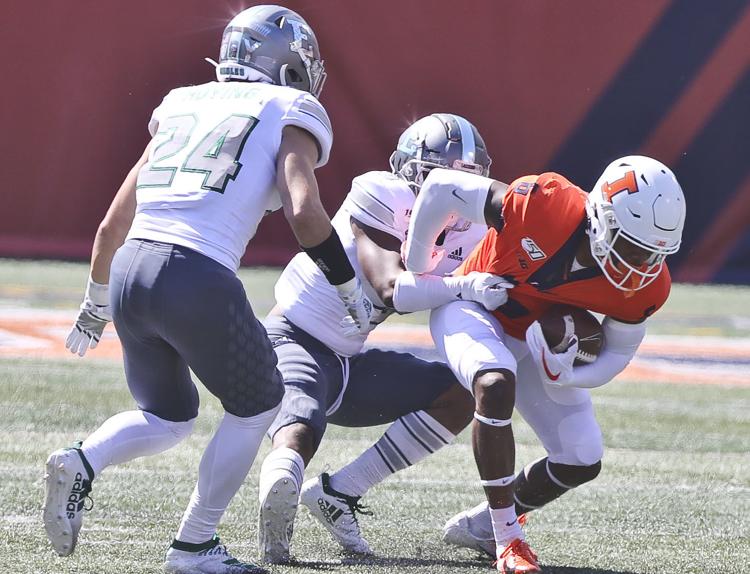 Illini E Michigan 13 09.14.19.JPG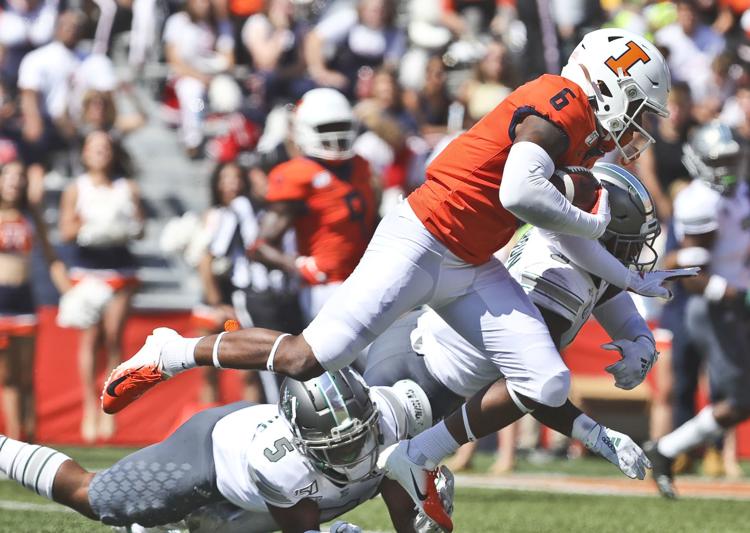 Illini E Michigan 14 09.14.19.JPG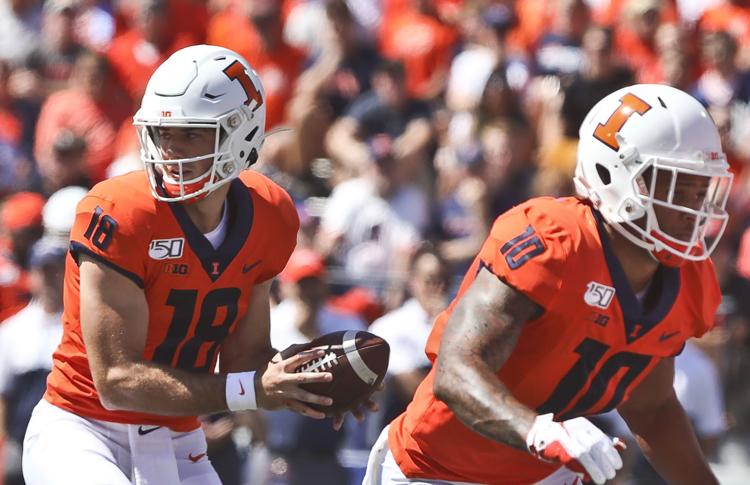 Illini E Michigan 15 09.14.19.JPG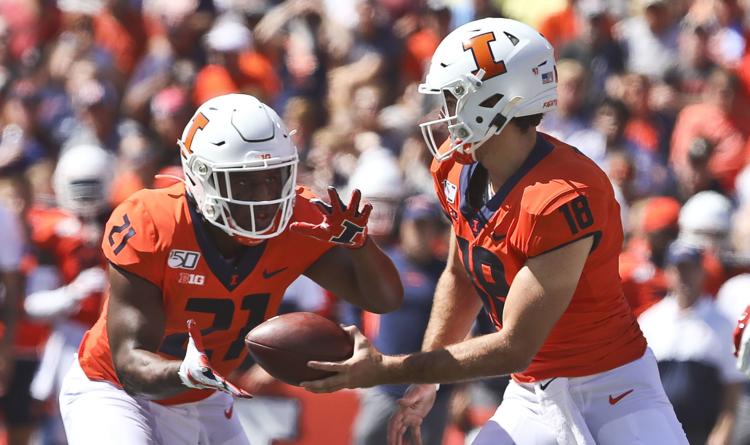 Illini E Michigan 16 09.14.19.JPG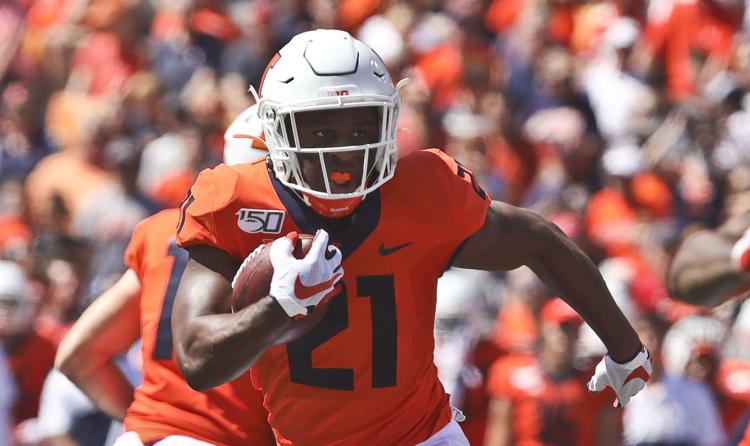 Illini E Michigan 17 09.14.19.JPG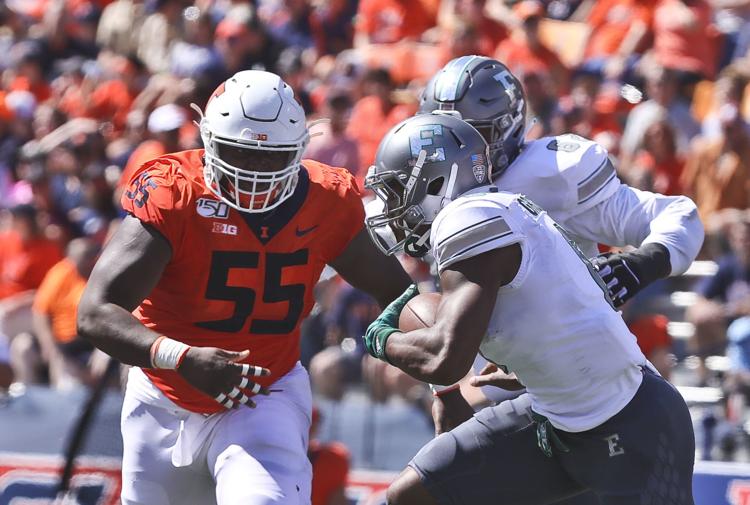 Illini E Michigan 18 09.14.19.JPG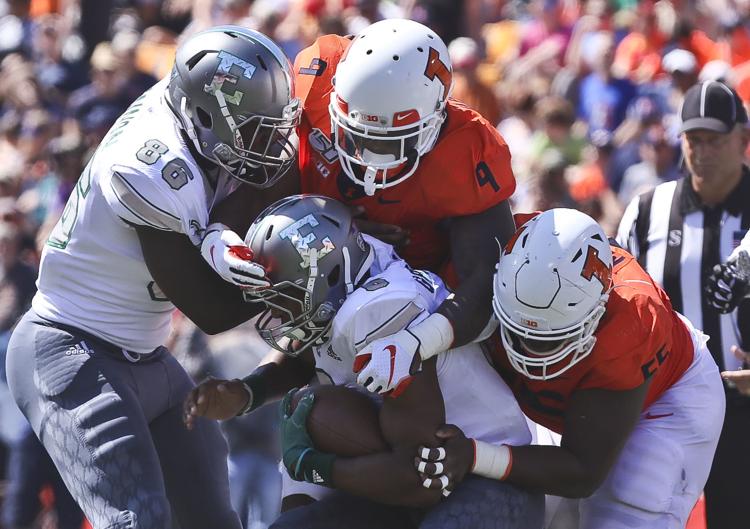 Illini E Michigan 19 09.14.19.JPG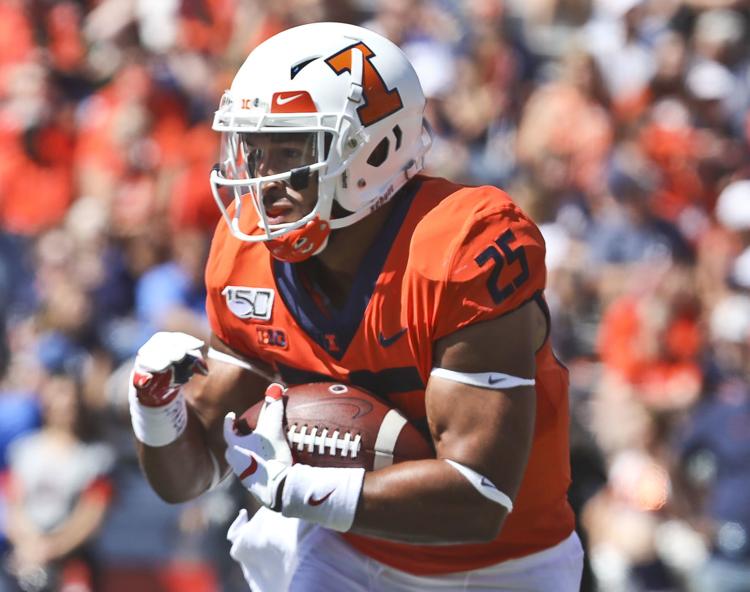 Illini E Michigan 20 09.14.19.JPG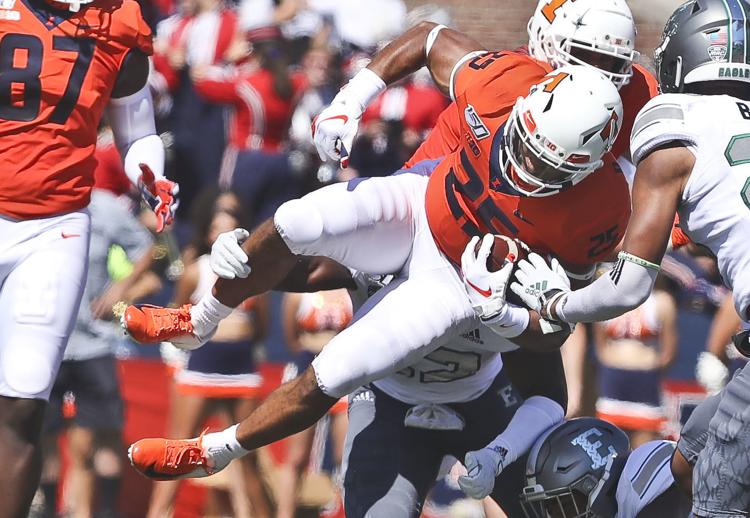 Illini E Michigan 21 09.14.19.JPG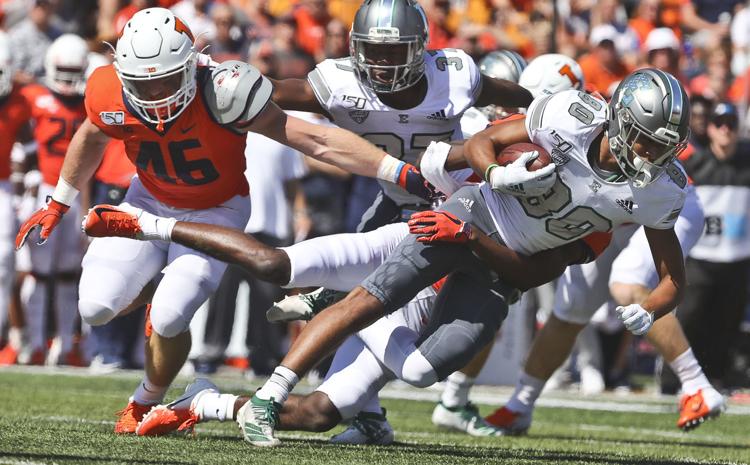 Illini E Michigan 22 09.14.19.JPG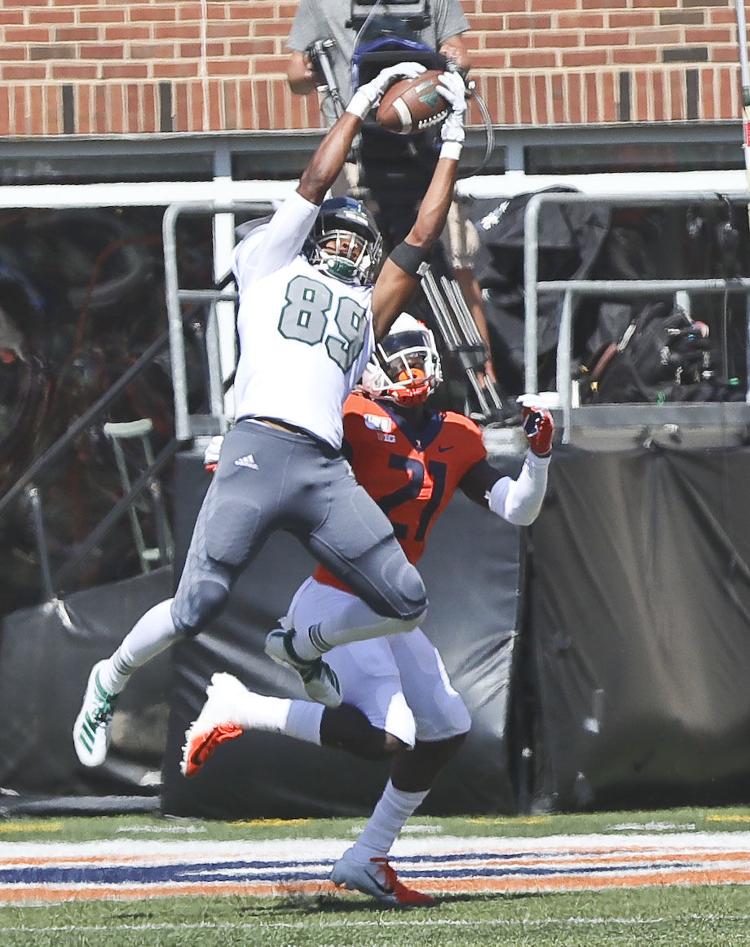 Illini E Michigan 23 09.14.19.JPG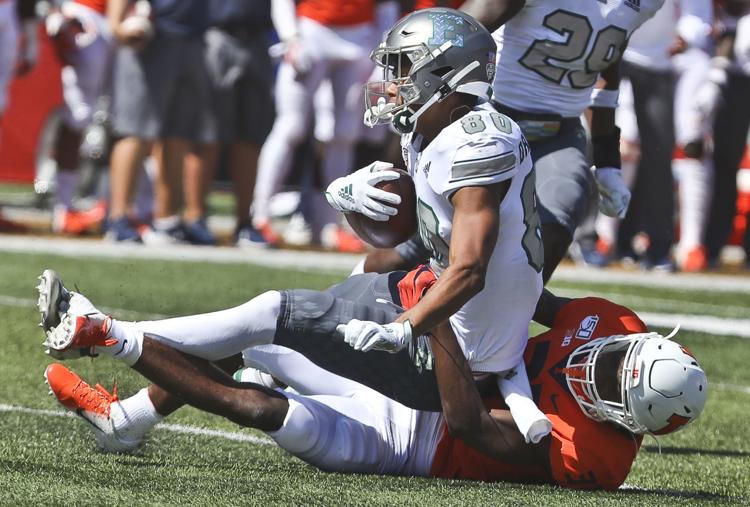 Illini E Michigan 24 09.14.19.JPG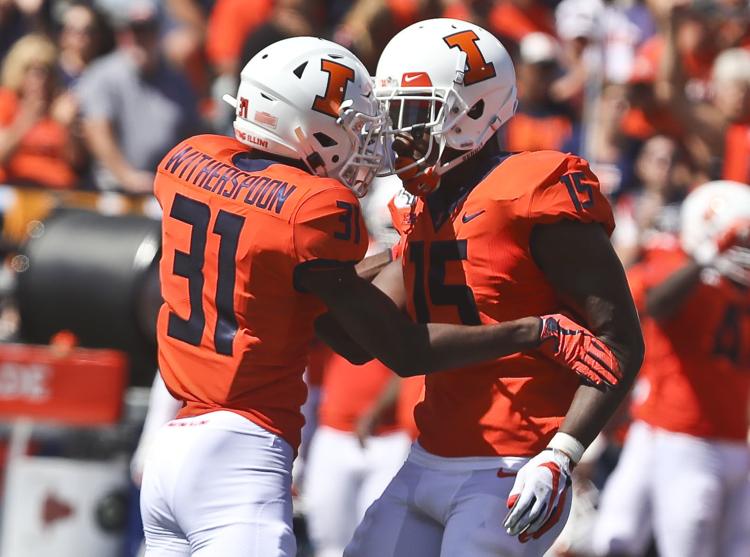 Illini E Michigan 25 09.14.19.JPG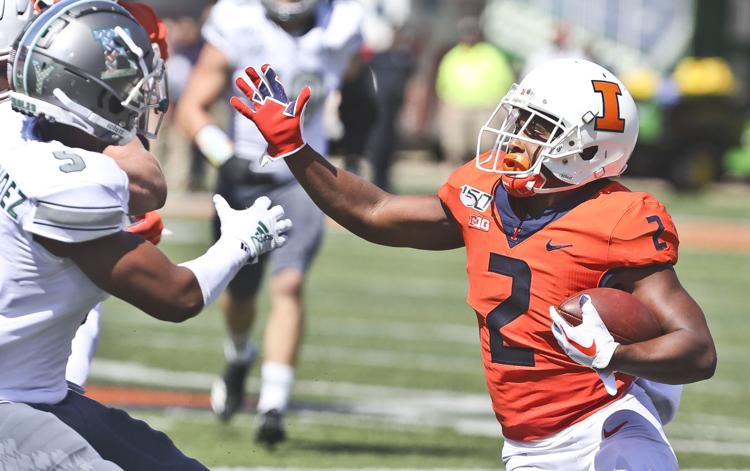 Illini E Michigan 26 09.14.19.JPG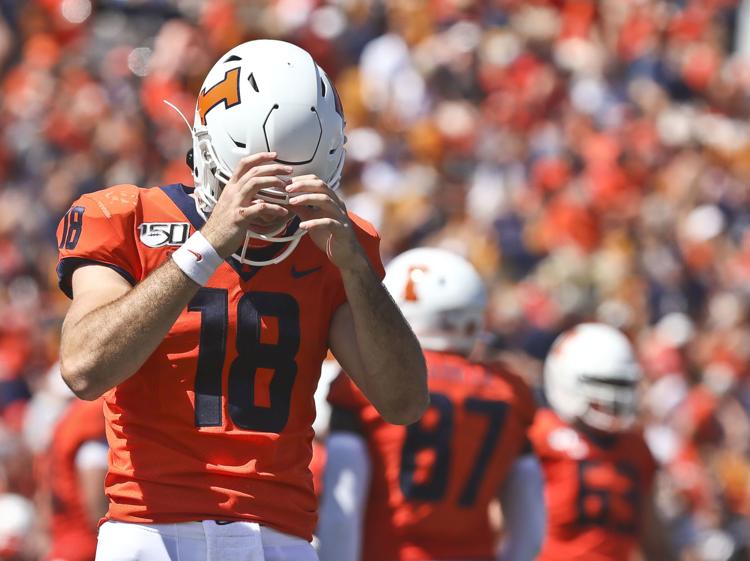 Contact Joey Wagner at (217) 421-6970. Follow him on Twitter: @mrwagner25