CHAMPAIGN — Actions speak louder than words, and University of Illinois Athletic Director Josh Whitman acted in regards to Illini football coach Lovie Smith on Sunday.
The university announced a two-year extension for Smith that will run through the 2023 season. Smith is 9-27 in three years as head coach at Illinois and ended the season on Saturday with a 24-18 loss at Northwestern.
Smith signed a six-year, $21 million deal in March of 2016. The terms of the extension have not been finalized and the extension is subject to board of trustee approval in January.
"This won't be a new contract," Whitman said. "It's largely the same contract. We aren't tearing up what we have, but we'll add years to the end. We're still working on what some of those terms might look like. I don't anticipate any significant salary increases as part of the extension. We'll work through some of those in the weeks ahead."
The extension comes ahead of what Whitman and Smith recognize as an important offseason as Smith heads into his fourth season as head coach. The Class of 2019 will be Smith's third recruiting class after a roster overhaul when Smith took over.
"The University of Illinois is an incredible place to coach and teach," Smith said in a statement. "We love living here in Champaign-Urbana and representing our state's flagship institution. We will continue working every day as we move our football program forward. Our new football performance center, the Smith Football Center, which will be completed next summer, will be among the best in the nation.
"I want to thank Josh Whitman and Chancellor Robert Jones for continuing to believe in what we are working to accomplish. Those of us around the program see the progress being made each and every day and we expect to be competing for championships very soon. Our incredible fans and everyone on our campus deserve nothing less."
Whitman, a former player, has spent plenty of time around the team and has seen growth off the field, though he maintains that there haven't been enough wins on the field.
"I've had the opportunity to study this team and see the way that we have grown in the program and steps that we put in place," Whitman said. "I recognize what the situation was when we arrived three years ago. I do think that stability is incredibly important when you find the right leadership and I believe in Lovie Smith and I believe in the head football coach. I believe in the people he's put around him.
"I recognize that we are entering into a hugely important offseason. We have identified a group of staff members who are key to our future success, and I think we have identified a core group of players who are coming back who are key to our future success. In addition, I think we need to go out and attract some new faces to that coaching staff and we need to go out and recruit a few key pieces on the roster, whether it's from high school players, transfers or fifth-year players.
You have free articles remaining.
"I believe this message is important for them to hear. We believe in what we're doing and we have the stability that's necessary here to bring long-term success to Illinois football. As we evaluate different strategies heading into this offseason, this is the one we believe puts us in the strongest position to ultimately bring that success to Illinois football. That's why we made the move that we did today."
So why now? Why after a season that had four wins, though two more than the Illini had last season under Smith, and is two weeks removed from a 63-0 loss to Iowa before losing by eight to Northwestern on Saturday?
"Any time you get a coach, especially in football or men's basketball, where they have less than four years on their contract, you start to leave them open to some criticism or some vulnerability in recruiting. We thought after this year, it was important to send that signal.
"We all understand the implication that that particular narrative can have on those efforts if we allow that story to continue to go unchecked that the coach is in trouble or Illinois doesn't have stability. That damages our ability to go out and recruit high level players and go out and recruit high level coaches.
"We're in the phase of our year now that those are some of our most important tasks. Coming out strongly today was the right move to be sure that those people who are making those decisions in the coming weeks recognize there is an administration here, there's a university here, that believes in what's happening in Illinois football and is anxious to have them come on board with us."
The Illini continue to rebuild after an influx of underclassmen saw considerable time on the football field this season. Eventually, Whitman and Smith maintain, those players will continue to develop and help the win total increase.
"We have a team that is 80 percent freshmen and sophomores and a defense this year that had one senior who played significant minutes and started for us," Whitman said. Eventually we have to go from a young football team to an experienced and mature football team and this decision puts us in the strongest position to allow that maturity to happen, to allow us to retain the core group of guys who have gone out these last two years and gotten experience on the field. We look forward to helping them move along that path
"I'm not going to sit here and say that we're pleased with the results of every game we've had this year. We're not."​
---
Big Ten Media Days Football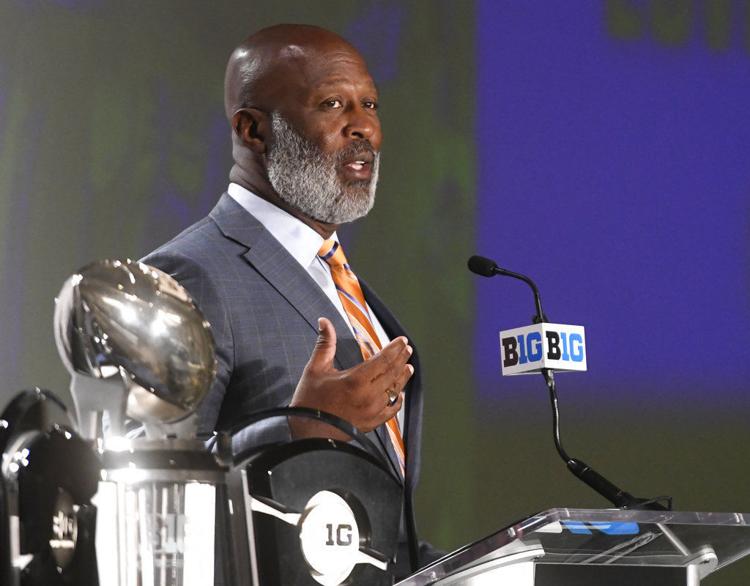 Big Ten Media Days Football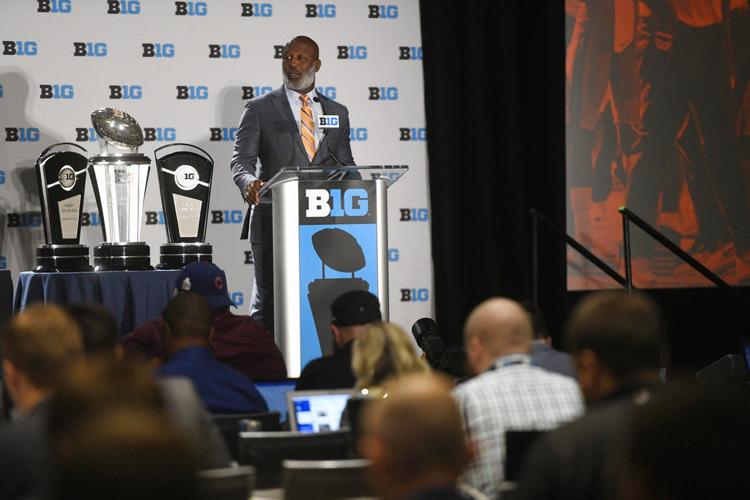 Big Ten Media Days Football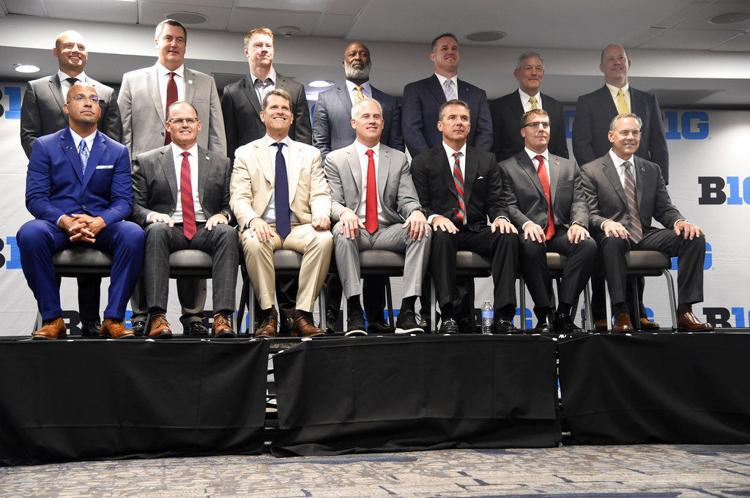 Rutgers Illinois Football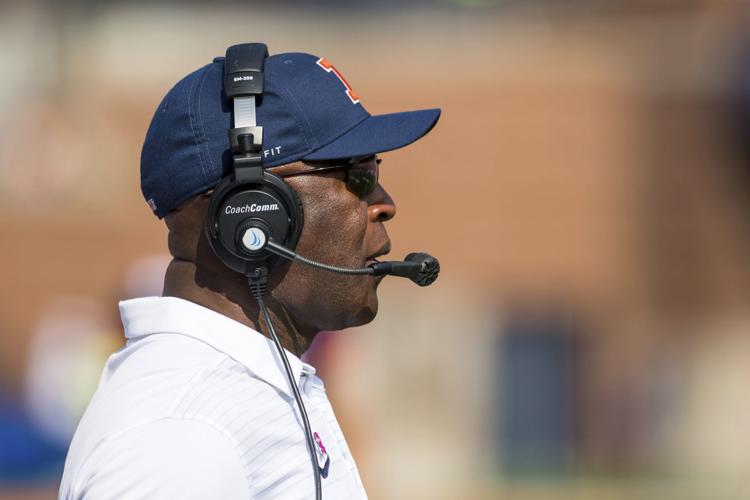 Lovie Smith for Tupper column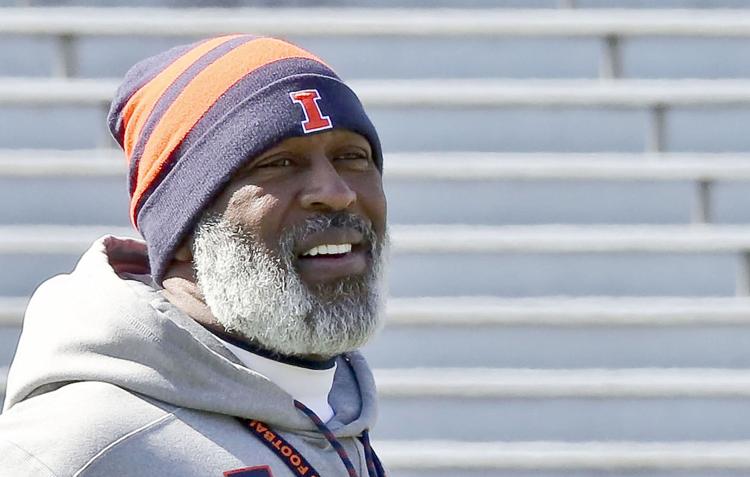 Illinois Iowa Football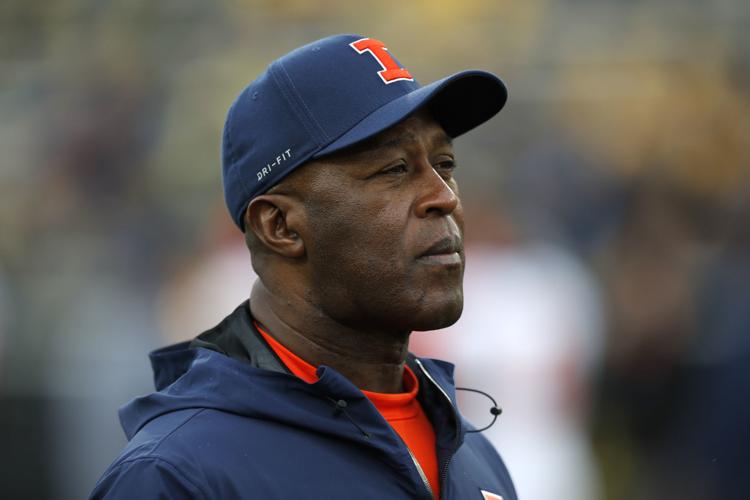 Lovie Smith for recruit story
Buccaneers Rams Football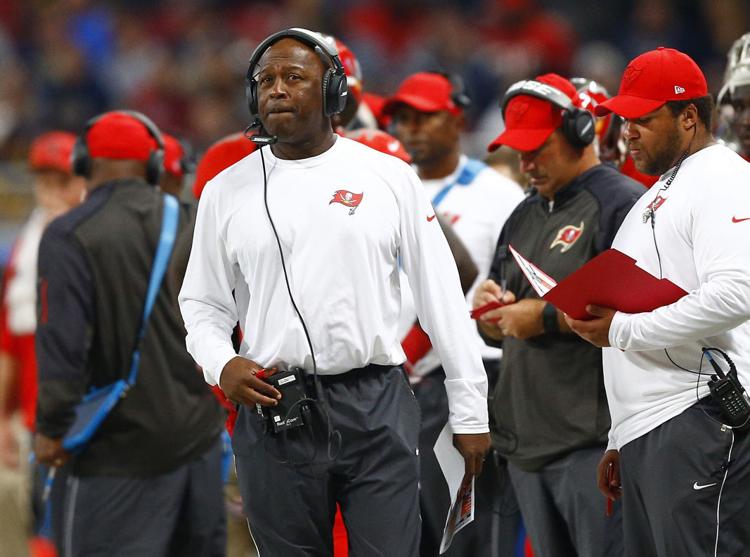 Lovie Smith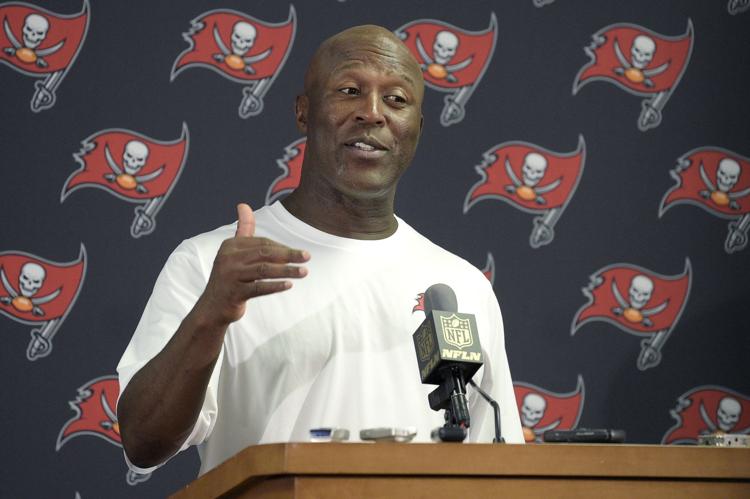 Lovie Smith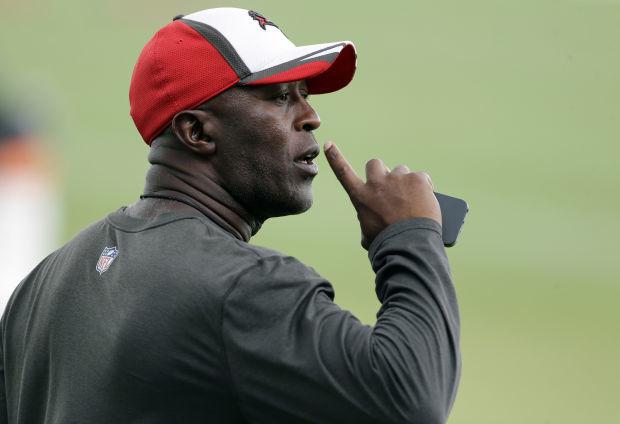 Lovie Smith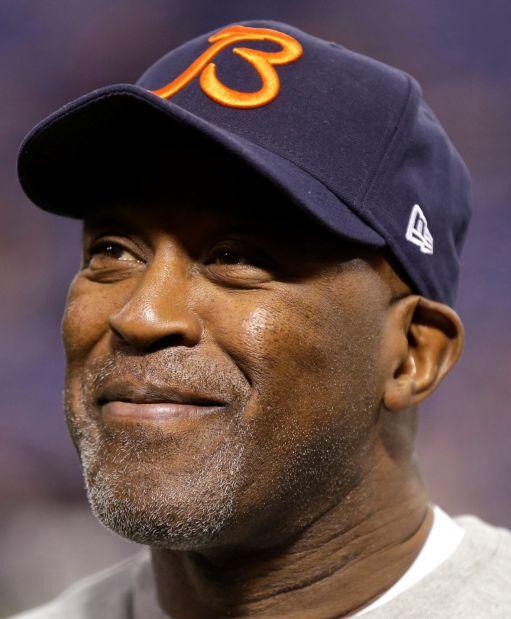 Giants Buccaneers Football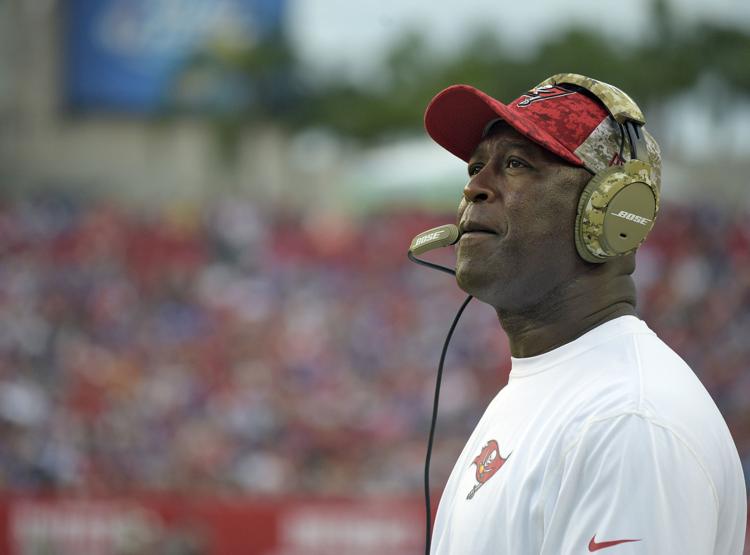 Big Ten Fired Up Foes Football
Colton and Lovie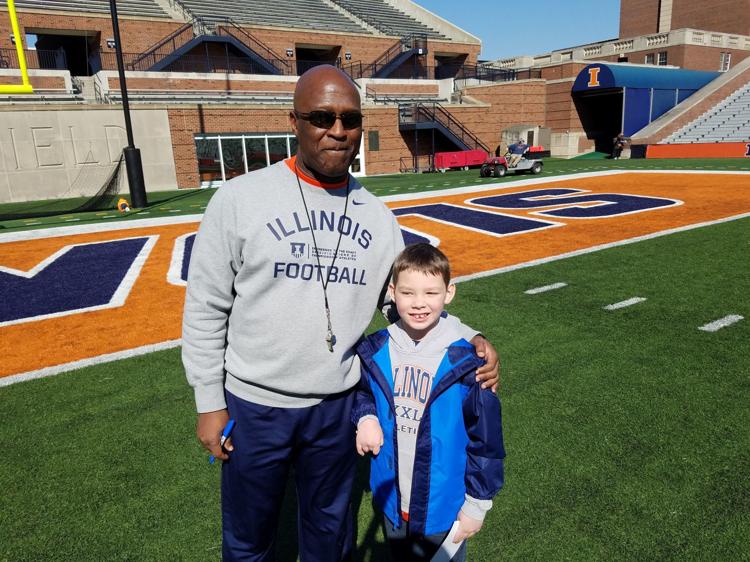 Purdue Illinois Football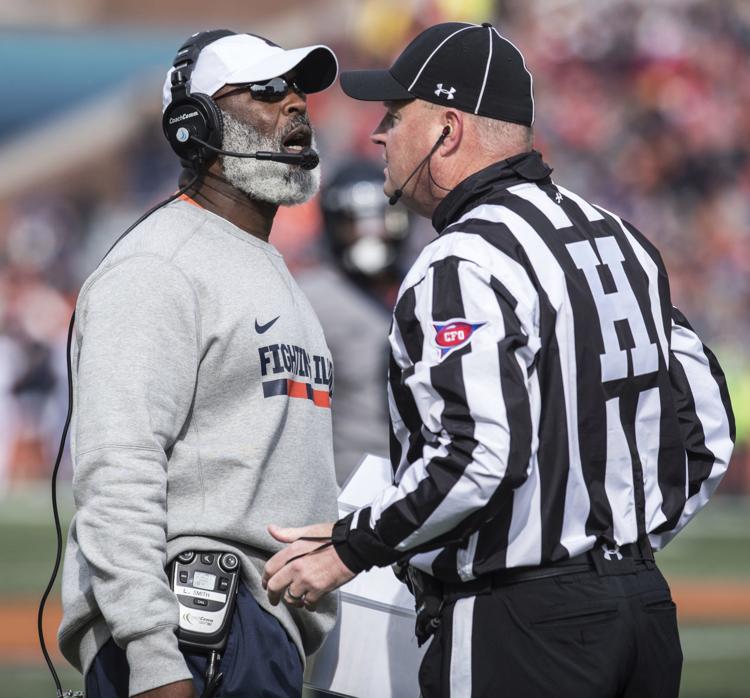 Illinois-Wisconsin Preview Football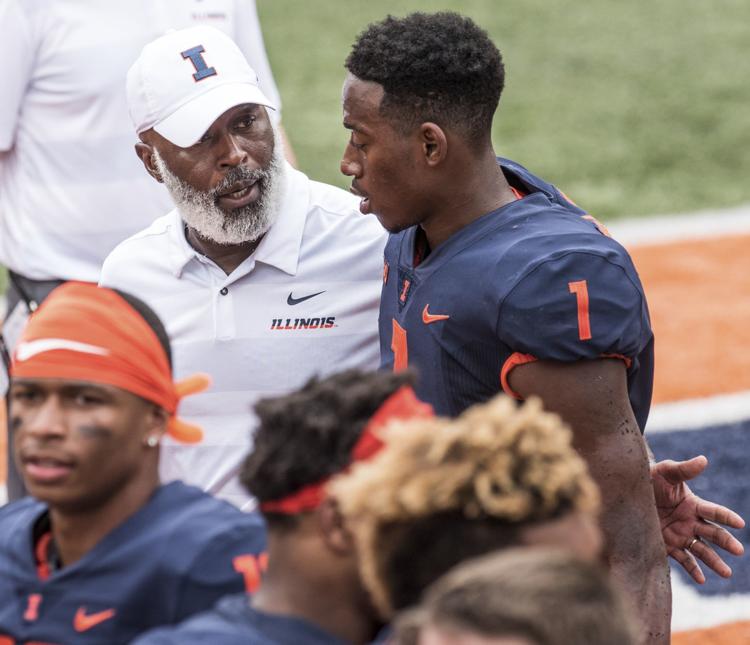 Iowa Illinois Football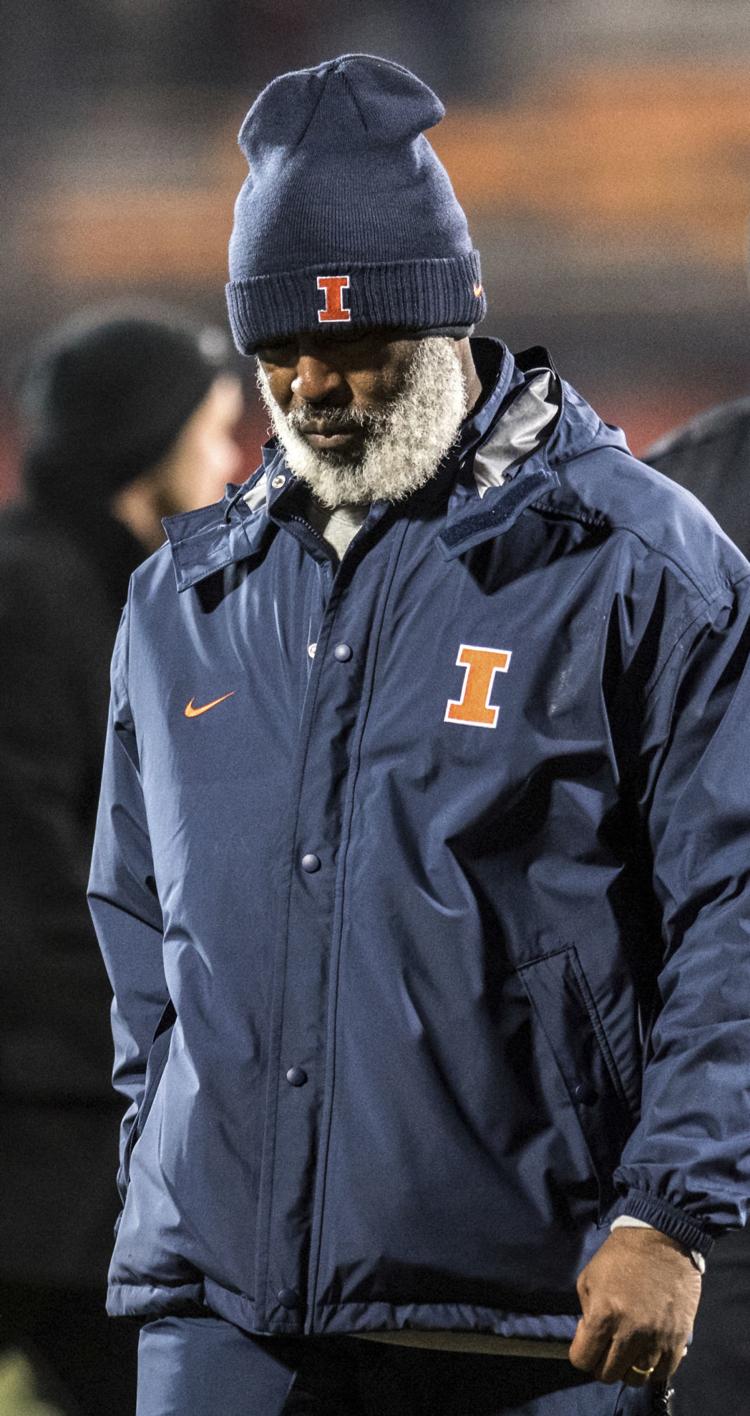 Iowa Illinois Football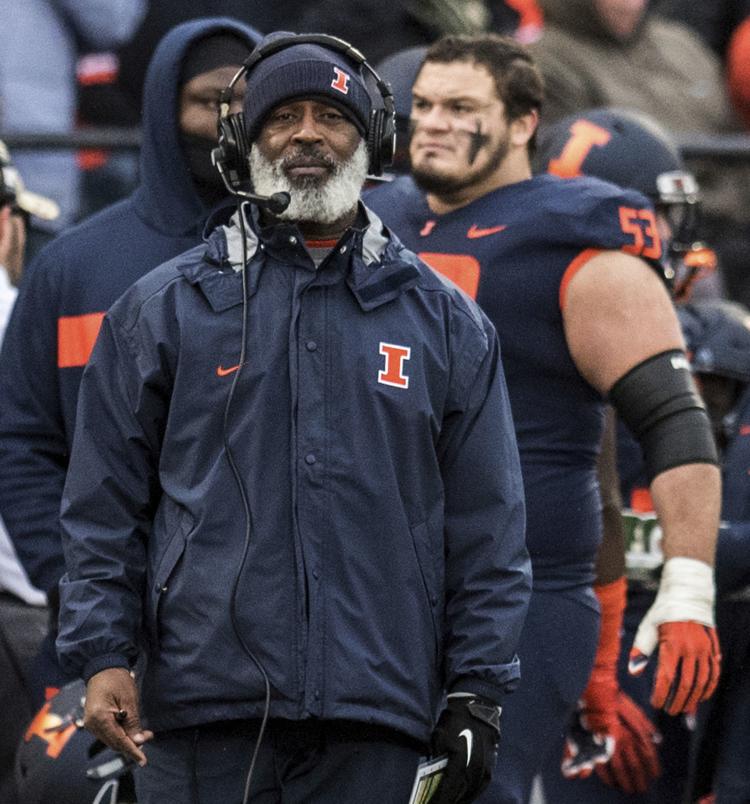 Illinois Northwestern Football
Contact Joey Wagner at (217) 421-6970. Follow him on Twitter: @mrwagner25