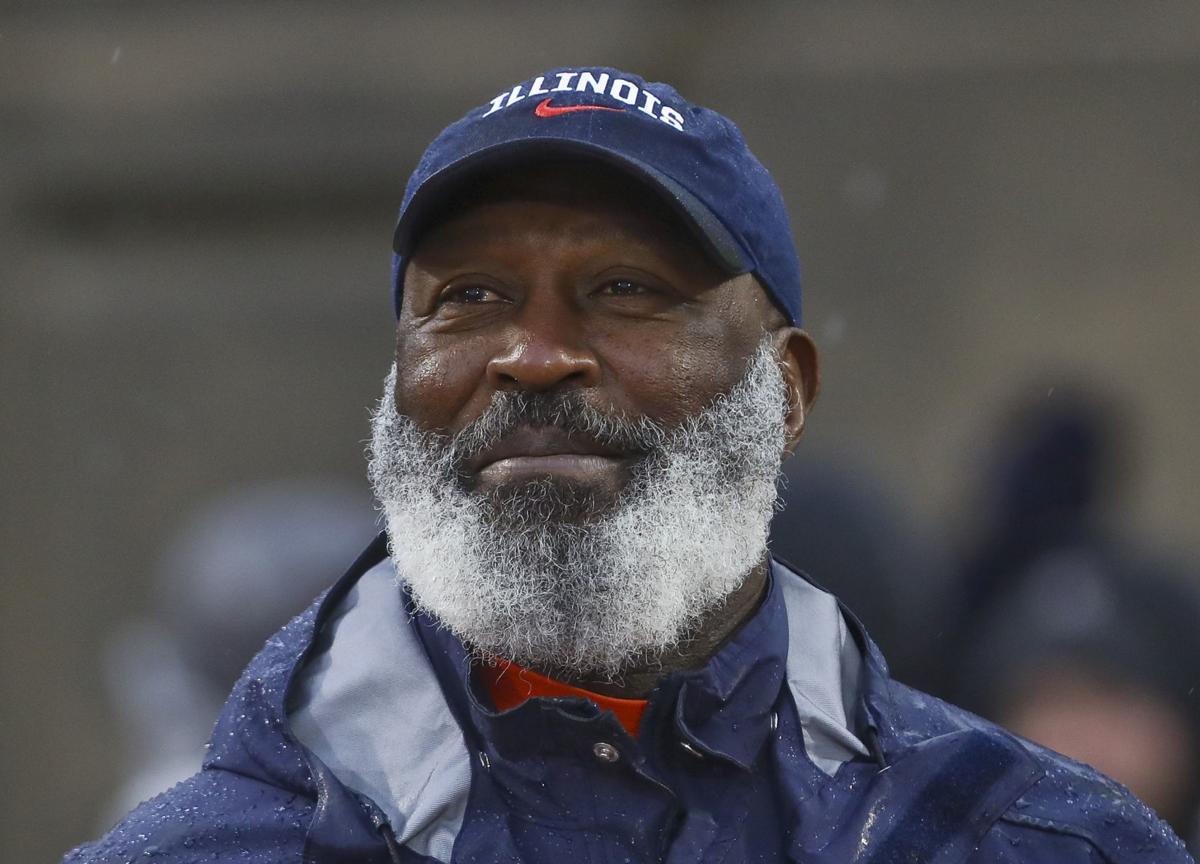 CHAMPAIGN — Lovie Smith looked up from behind the dais on eighth floor press box at Memorial Stadium. He looked to his left in the direction of University of Illinois Athletic Director Josh Whitman and asked him if they would have liked to go to a bowl game four years ago in Smith's first year as the head coach at the University of Illinois.
The answer was simple and not all that unexpected, and Smith answered it himself: Of course.
That wasn't the case then. There needed to be growth, building and development of the young players that would be the bedrock for what Smith and Whitman hope is sustained success. There were losses in the process leading up to this year: 27 of them in the three years before this season, to be exact.
This season offered a renaissance and Sunday's announcement that Illinois (6-6) would play in the Redbox Bowl on Dec. 30 against the University of California at Levi's Stadium in Santa Clara, Calif. is the destination the program needed to reach this year, but not the destination that Smith, Whitman, the players and coaching staff want to be the high-point of the mountain.
"We want to be a bowl team every year and have our program to a point where it's more than that," Smith said. "I understand the six wins and this isn't where we want to be every year. In 2019, this is exactly where we want to be and we're pumped up about that."
The Redbox Bowl will be televised nationally by FOX, with pregame coverage beginning at 2:30 p.m. Central.
It's the first bowl game for the Illini (6-6) since 2014, when they lost to Louisiana Tech in the Zaxby's Heart of Dallas Bowl. This is the first time Smith has taken the Illini to a bowl game in his four-year tenure, and a bowl marks a step forward in the rebuild that Smith and Whitman set into motion when Smith took over.
"It's exciting now for the University of Illinois to be back and a part of this really important part of the college football landscape," Whitman said. "To be in the postseason, to have a chance to participate in a bowl game is very exciting for us, for our players and for our coaches. Obviously a very important step in the continued growth and development of Illinois football. I'm really proud of the men in that room and I'm grateful to all the hard work that they've put forward to get us in this place."
The Redbox Bowl has had several names, and the Illini have played in this bowl before: A 20-14 win against UCLA in 2011 when it was the Kraft Fight Hunger Bowl. It was the last bowl win for the Illinois football team. This is Illinois' 19th postseason bowl appearance, and second trip to the Bay Area.
It offers the first of what Whitman and Co. hope is another step forward.
"To go out and win the bowl, I think will be important for us," Whitman said. "Then you just continue to build on that momentum. That's how this works, right? As you start to build a program and go through the heavy lifting of taking a program from where this one has been to where we want it to go, momentum is critical. You have to start gaining it with incremental steps. This one is a big step. This one is a big step for us."
Smith took a second to appreciate the beauty in reaching a bowl game after several growing pains in his first three years. In 2017, he committed to playing young players on top of young players. It ended with 10 straight losses to end the season and a 4-8 record last season before clinching a bowl berth this year.
Alex Palczewski was just a month past his 18th birthday in 2017 starting on the offensive line, taking losses against bigger, better and stronger opponents.
"It's unreal," Palczewski said. "I'm so happy, just going through that gauntlet of 2017, 2-10 was just the worst time possible. Going to this is awesome. .... This is the result we wanted and we got awesome.
"It really is special. We've seen the bottom. My class and everyone above me, like, we've seen what happens when you don't take care of business. When you don't work your tail off in the offseason, 2017 is what happens. It's just that much more special. Getting the taste of this bowl game is going to make this offseason even better because we know we can compete for the Big Ten West and go to a better bowl game."
Said Smith: "I think you do appreciate it more, knowing about the struggle and how much we put into it. A lot of people have contributed to get to this point."
At that point, a bowl game seemed liked a longshot for a team that was 2-4 and needed to turn its season around in a hurry. Illinois then went more than a month without a loss.
"We're not going to apologize for having six wins," Smith said. "We're not going to apologize for being 2-4 for making a run. We're going to be excited about where we are right now: Going to a bowl game. We're excited about the Redbox Bowl."
---
PHOTOS: Illinois loses to Northwestern in season finale
Illini Northwestern 1 11.30.19.JPG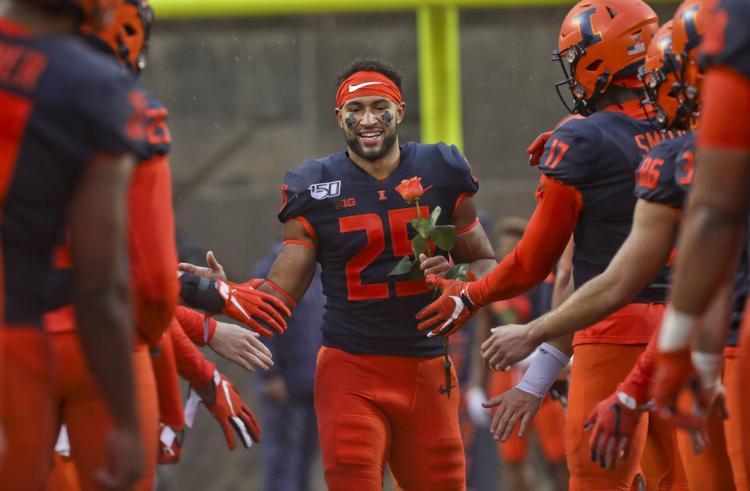 Illini Northwestern 2 11.30.19.JPG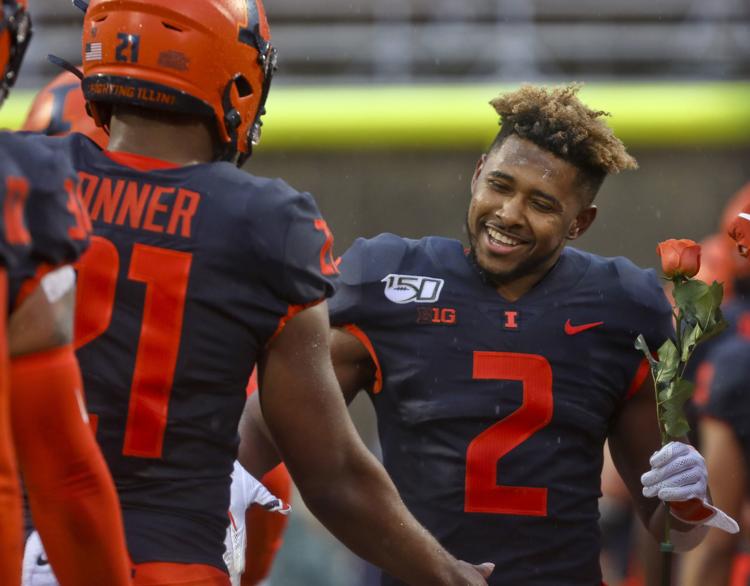 Illini Northwestern 3 11.30.19.JPG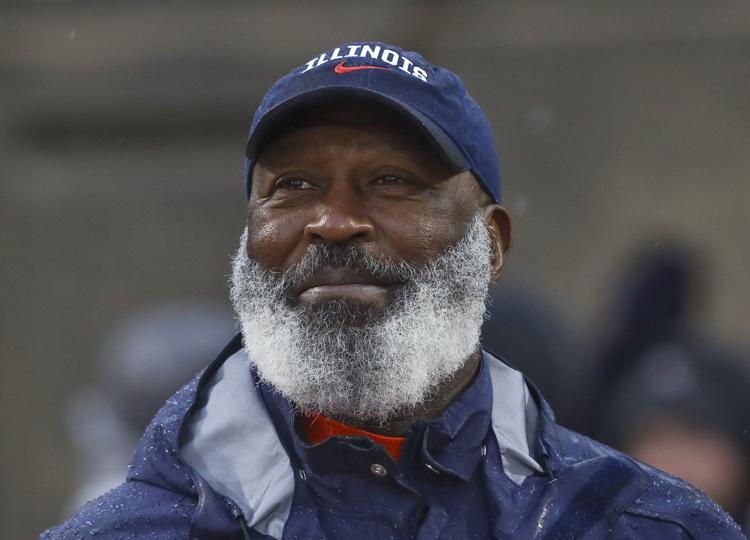 Illini Northwestern 4 11.30.19.JPG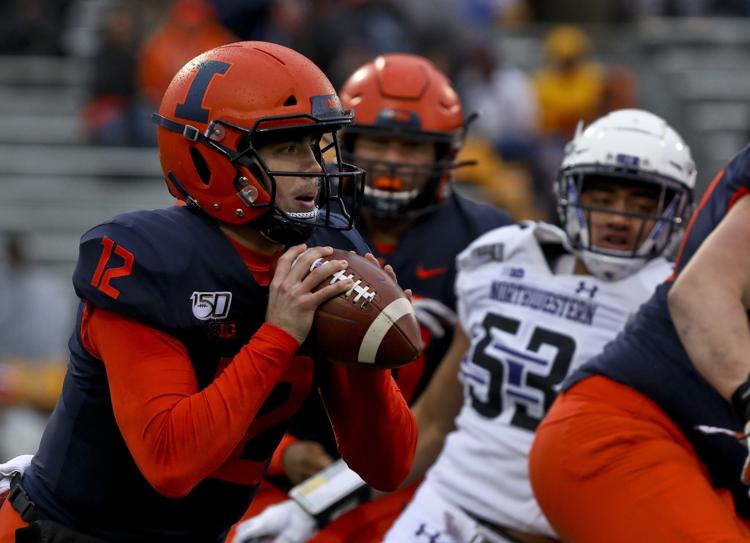 Illini Northwestern 5 11.30.19.JPG
Illini Northwestern 6 11.30.19.JPG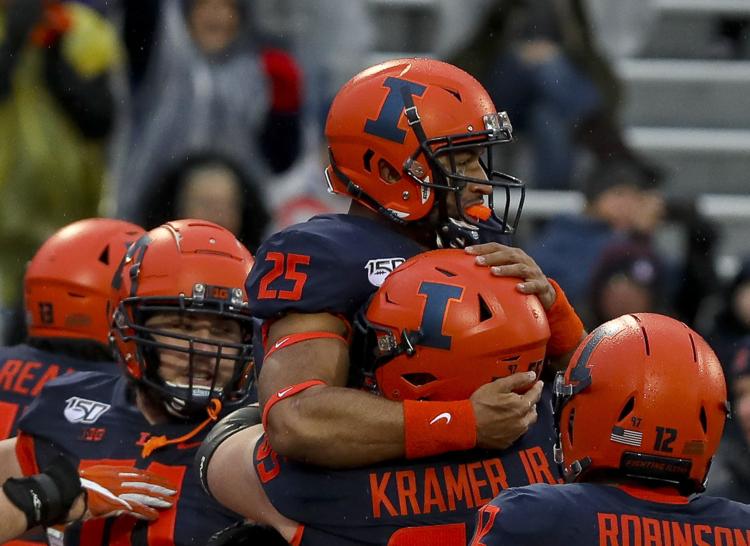 Illini Northwestern 7 11.30.19.JPG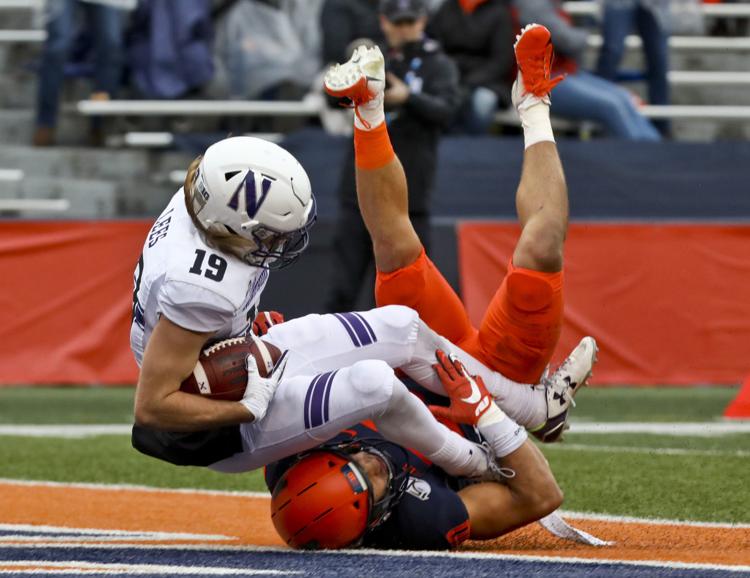 Illini Northwestern 8 11.30.19.JPG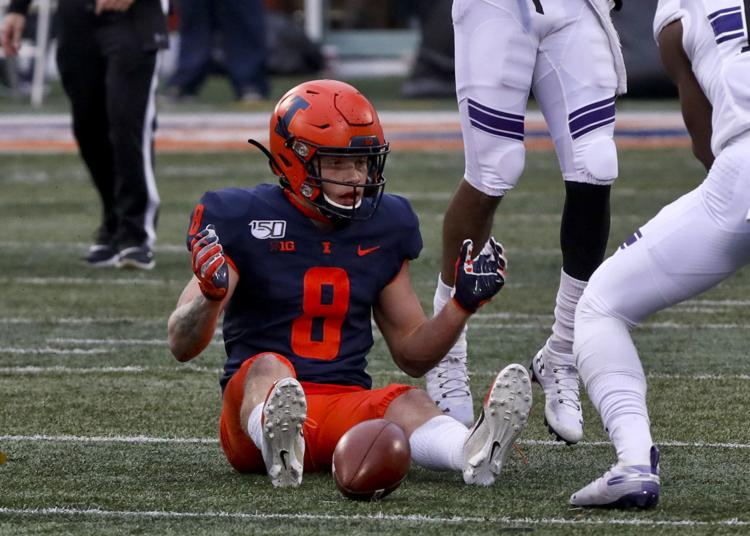 Illini Northwestern 9 11.30.19.JPG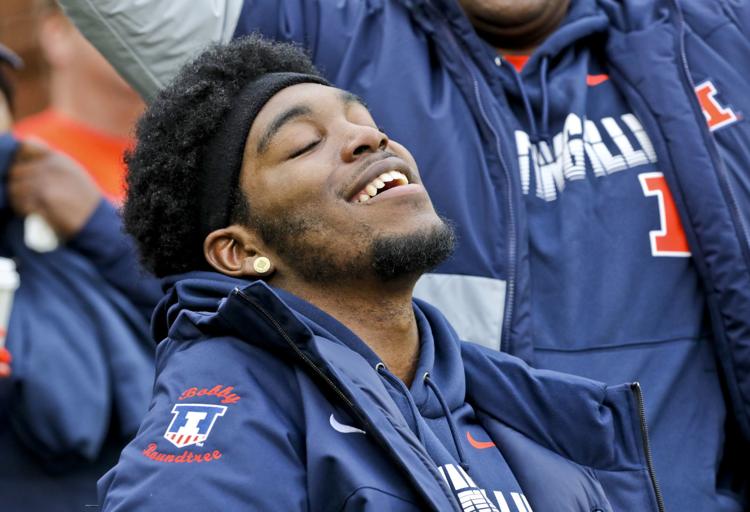 Illini Northwestern 10 11.30.19.JPG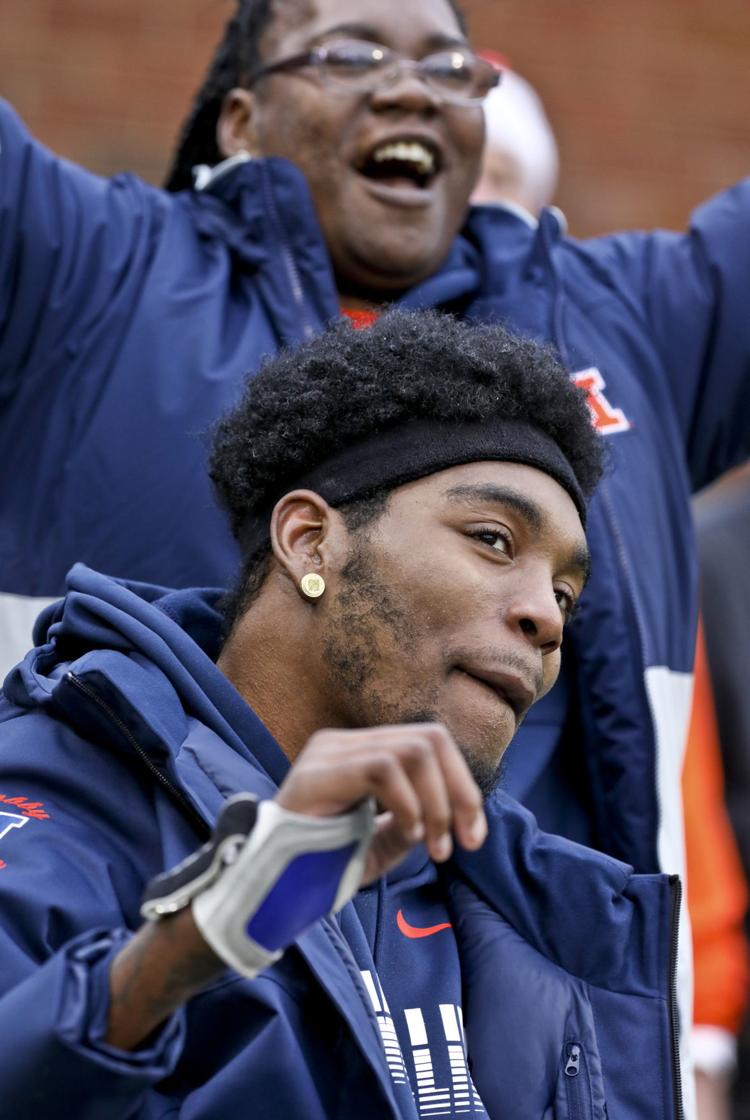 Illini Northwestern 11 11.30.19.JPG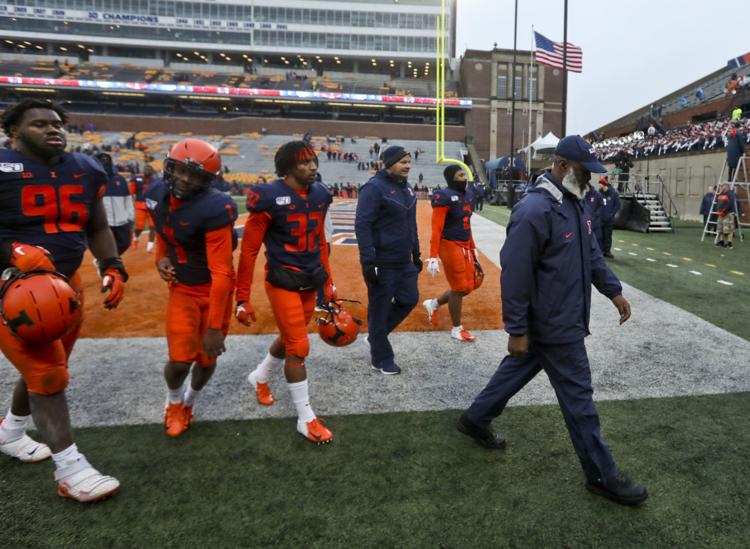 Illini Northwestern 12 11.30.19.JPG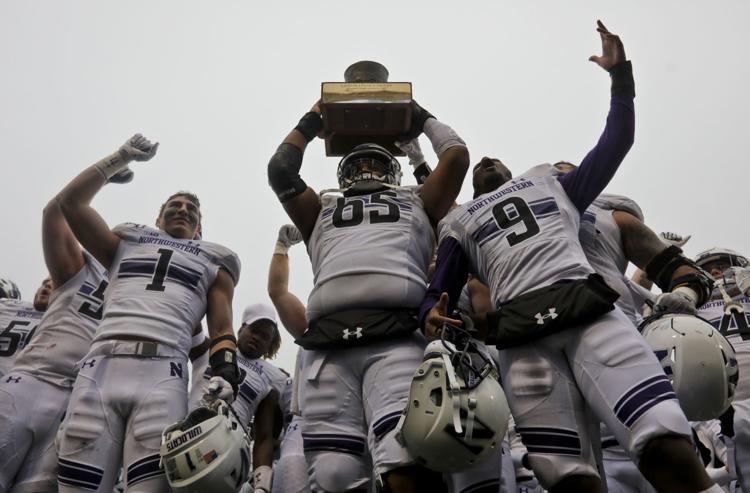 Contact Joey Wagner at (217) 421-6970. Follow him on Twitter: @mrwagner25
Be the first to know
Get local news delivered to your inbox!