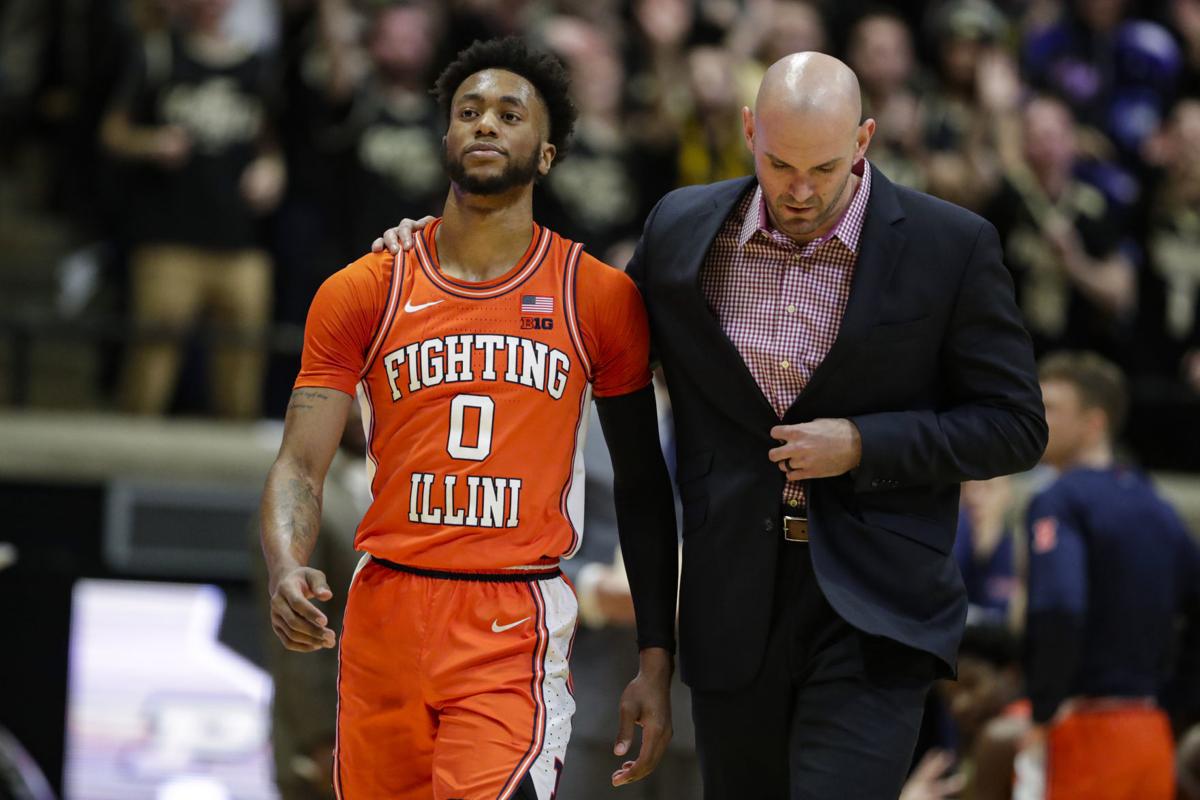 ROSEMONT — Illinois sophomore guard Alan Griffin has been suspended two games and will miss Saturday's game at Michigan and a Jan. 30 home game against Minnesota.
The Big Ten Conference office announced the suspension and issued a public reprimand for violating the Big Ten Sportsmanship Policy after he stepped on Purdue guard Sasha Stefanovic near the 12:18 mark of the first half in Tuesday's win at Purdue.
"Alan Griffin is a great young man, and I remain proud of him as a person and as a member of our team," Illinois coach Brad Underwood said in a statement. "He is a 19-year-old student-athlete who made a mistake — a mistake we don't condone and that reflects negatively on our program. He showed poor judgment in a moment of emotion and has been remorseful from the outset, meeting with Sasha Stefanovic after the game to apologize and following with a public apology to Sasha, Coach Painter, and the Purdue team.
"He was ejected from the contest and essentially missed the entire game as a consequence of his actions. I am proud of Alan's accountability, response, and growth from this experience. I feel the further penalty of a two-game suspension is excessive and am disappointed in the timing. But I respect the Big Ten's decision and am moving on. We will continue to support Alan and help him learn from this situation."
Griffin received a flagrant 2 personal foul from the game officials for his action and was ejected, missing the final 32 minutes of the game.
"After a thoughtful and thorough review of this incident, we are all extremely fortunate this did not create a hostile and unsafe environment for the players, coaches, game officials and fans," said Big Ten Commissioner Kevin Warren in a statement. "It is important for me to emphasize and make it crystal clear that such behavior will not be tolerated, period. We place the utmost importance on the safety and well-being of our players, coaches, game officials and fans."
Griffin issued a statement of apology on social media on Wednesday.
"I sincerely apologize for my actions towards Sasha Stefanovic during (Tuesday's) game," Griffin wrote. "What happened was out of character, and does not reflect who I am as a person. Sasha was kind enough to allow me to meet him after the game to offer my apologies.
"To Sasha, (Purdue) Coach (Matt) Painter, the rest of the Purdue team, my coaches, teammates, and Illini Nation, I am deeply sorry that this incident caused a distraction in what was otherwise a great night for our team.
"I promise to Coach Underwood and my teammates that I will be more mindful in the future."
Big Ten Conference Agreement 10.01 states in part that "The Big Ten Conference expects all contests involving a member institution to be conducted without compromise to any fundamental element of sportsmanship. Such fundamental elements include integrity of the competition, civility toward all, and respect, particularly toward opponents and officials."
Griffin has been a key off the bench for Illinois and is averaging 8.4 points and 4.2 rebounds.
---
---
PHOTOS: Illinois beats Northwestern
Bezhanishvili_Giorgi 1 01.18.20.JPG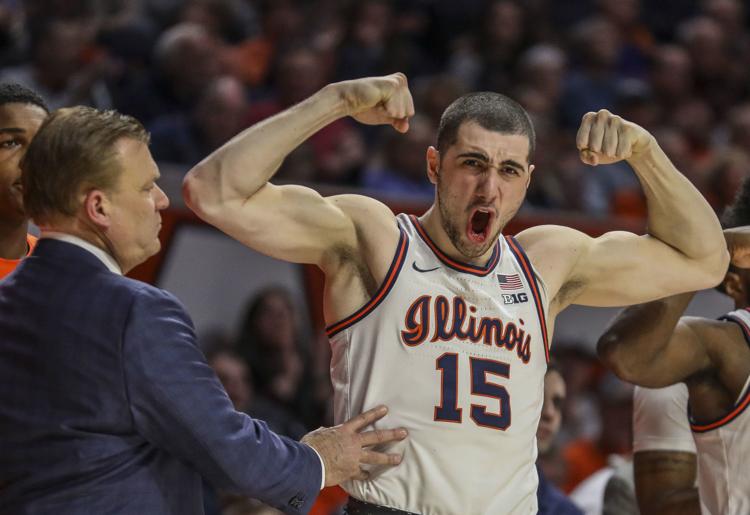 Bezhanishvili_Giorgi 2 01.18.20.JPG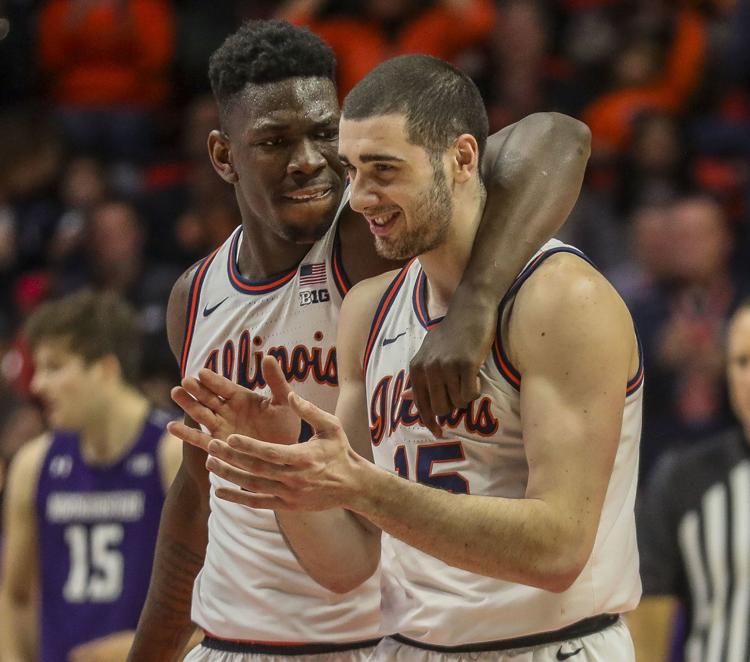 Bezhanishvili_Giorgi 3 01.18.20.JPG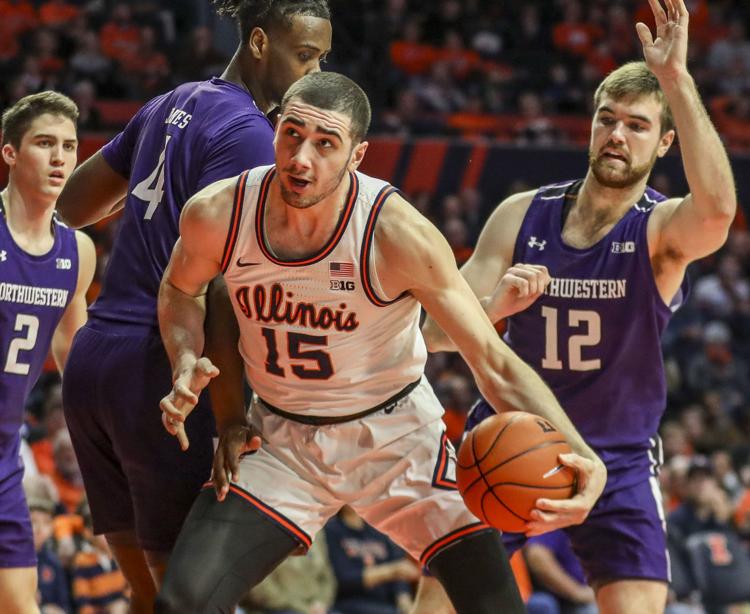 Cockburn_Kofi 2 01.18.20.JPG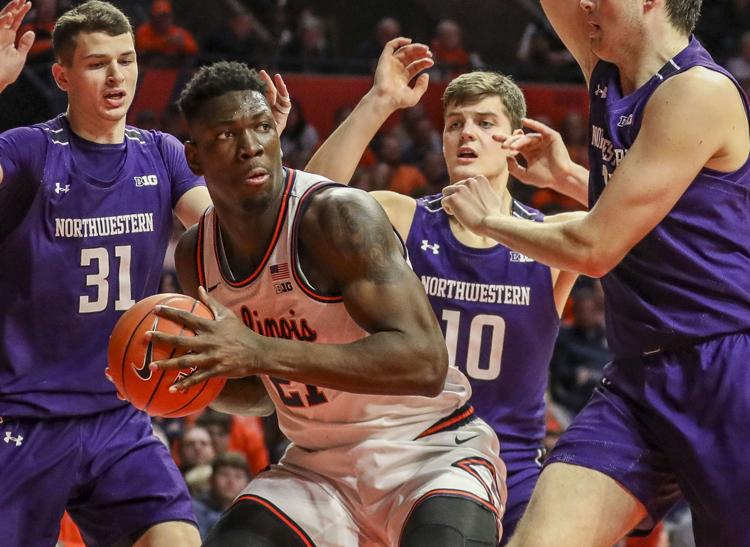 Dosunmu_Ayo 01.18.20.JPG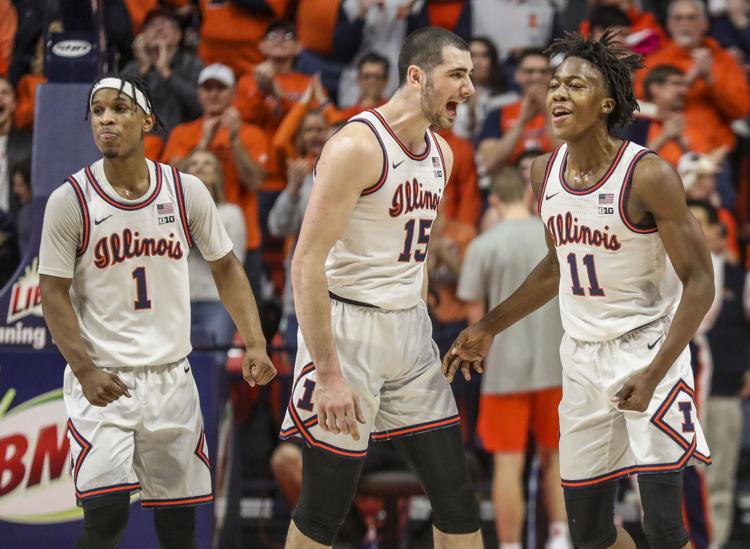 Dosunmu_Ayo 2 01.18.20.JPG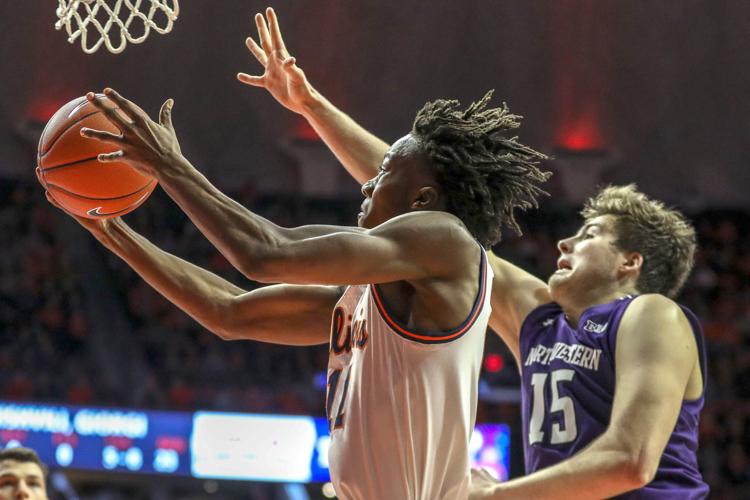 Dosunmu_Ayo 4 01.18.20.JPG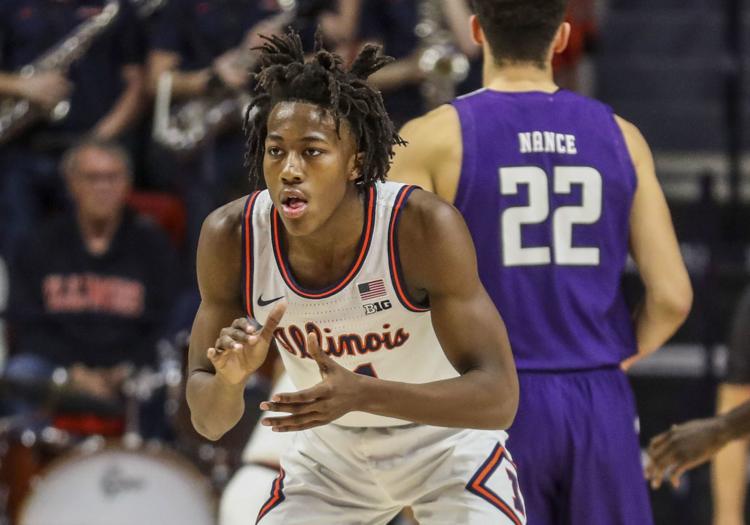 Frazier_Trent 1 01.18.20.JPG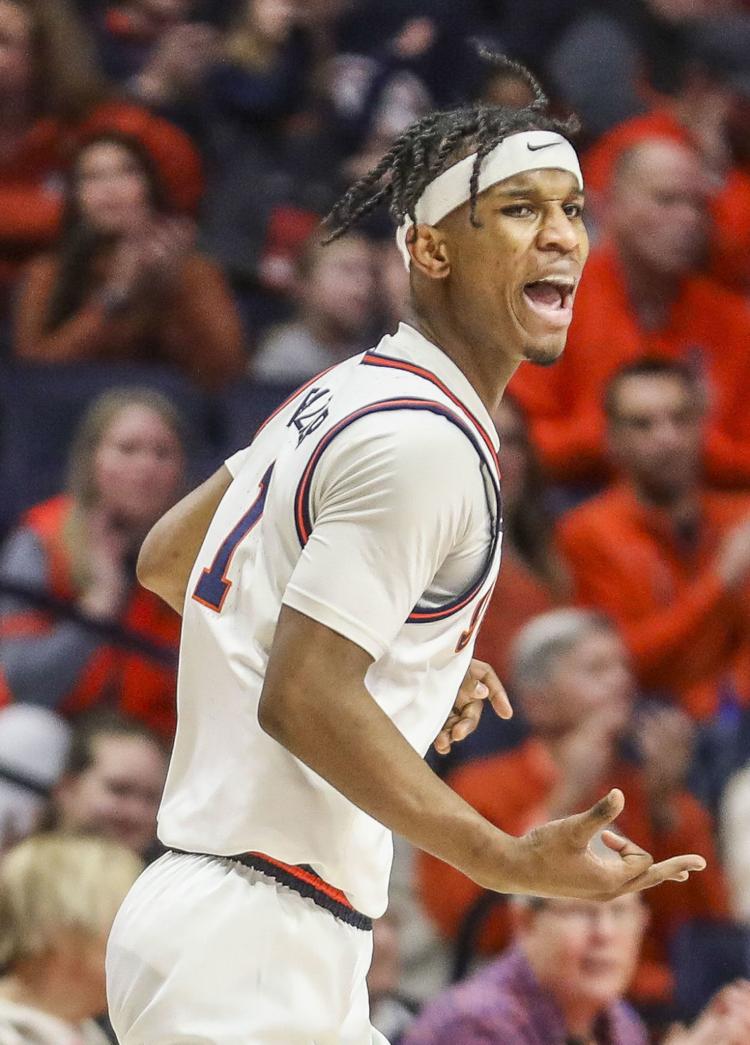 Frazier_Trent 3 01.18.20.JPG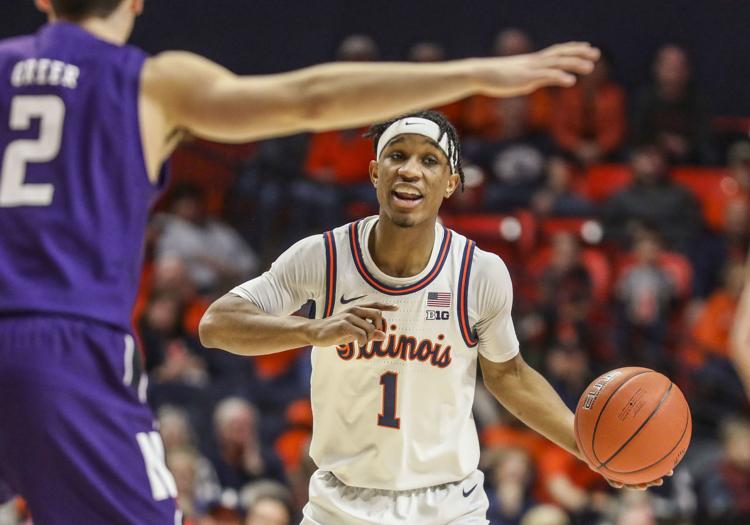 Frazier_Trent 6 01.18.20.JPG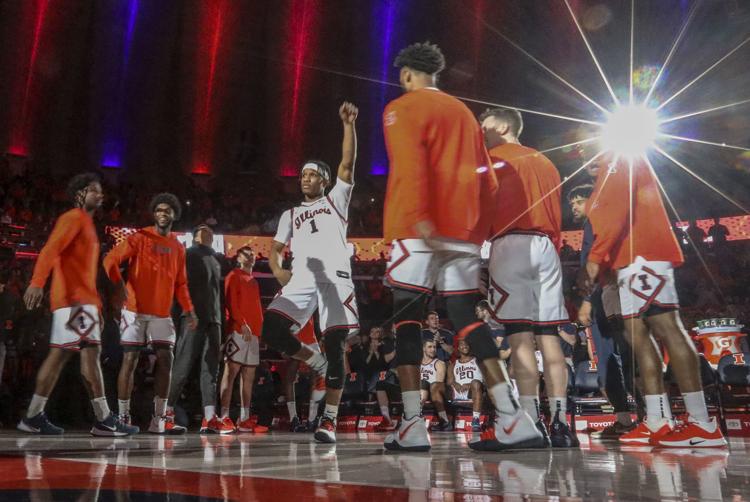 Griffin_Alan 1 01.18.20.JPG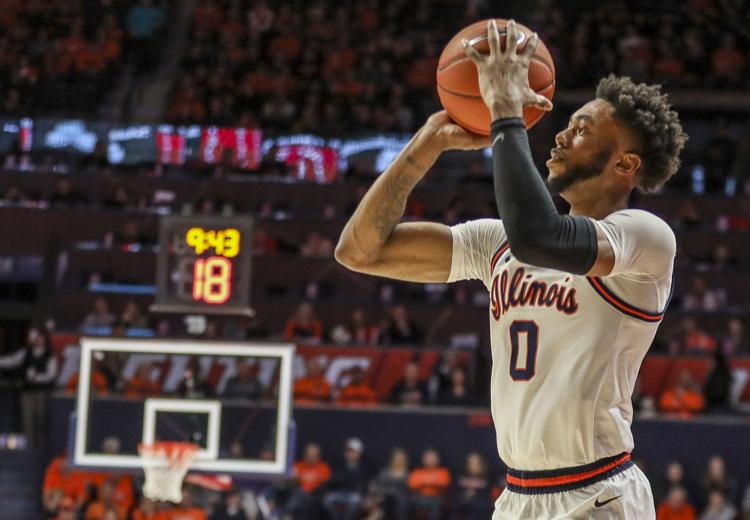 Lou Henson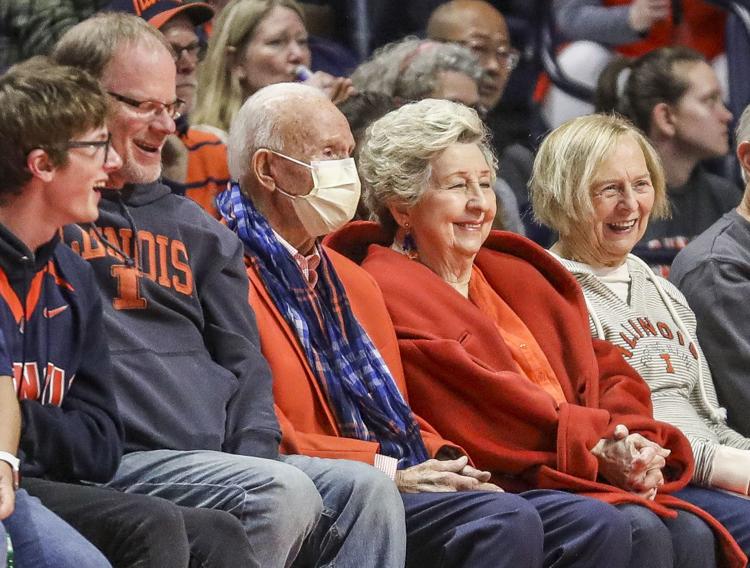 Nichols_Kipper 1 01.18.20.JPG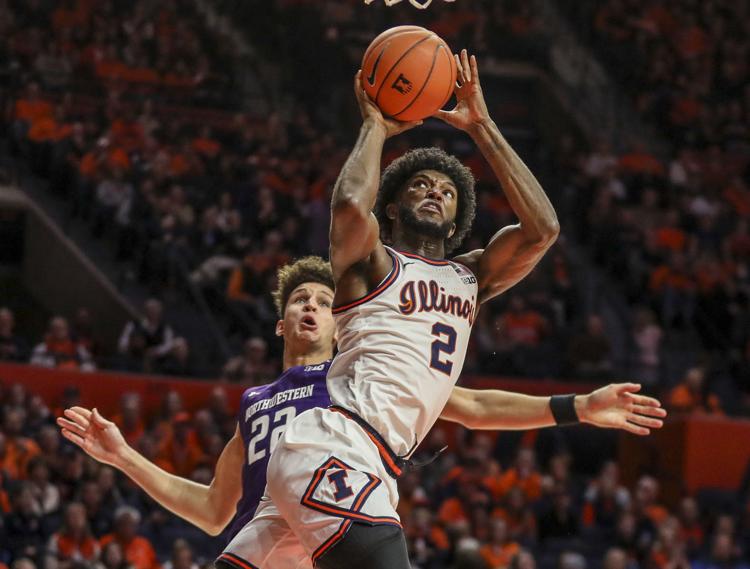 Nichols_Kipper 3 01.18.20.JPG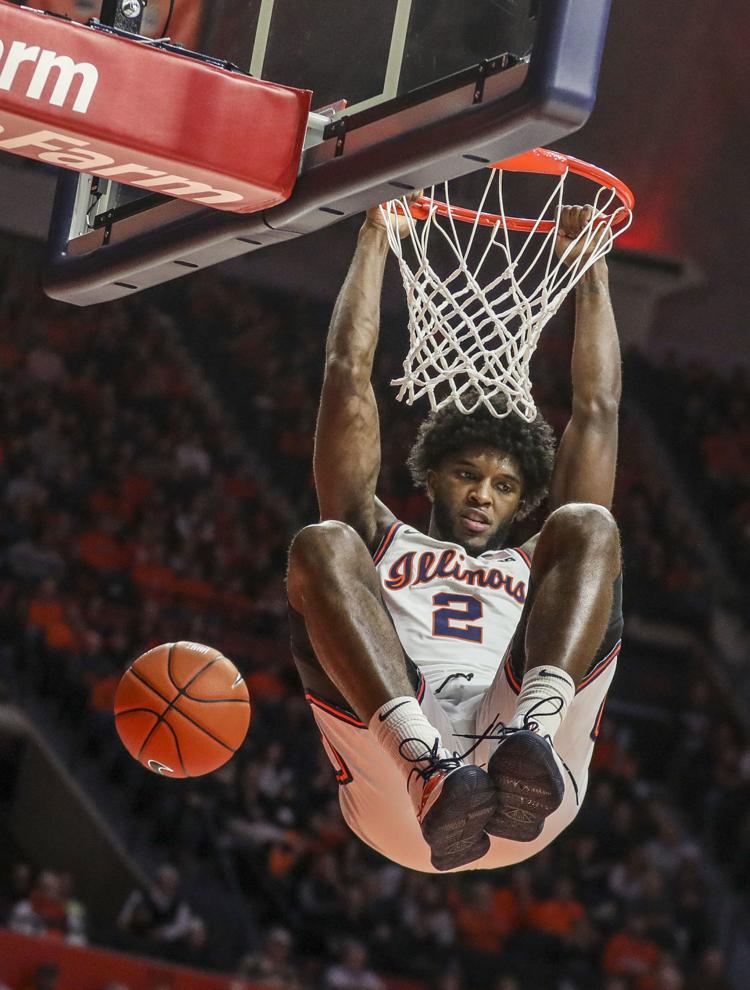 Underwood_Brad 01.18.20.JPG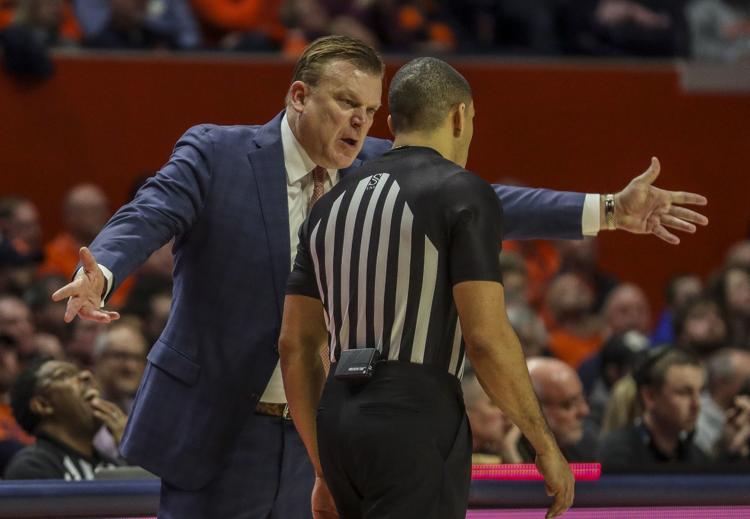 Williams_Da'Monte 01.18.20.JPG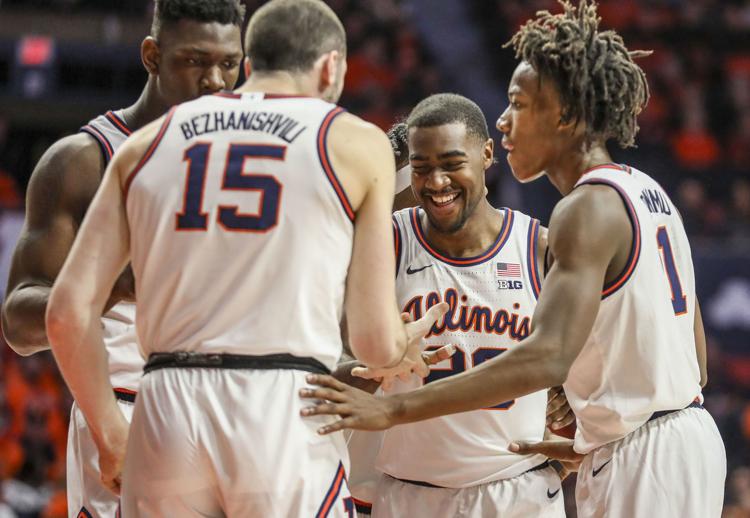 Contact Joey Wagner at (217) 421-6970. Follow him on Twitter: @mrwagner25
Be the first to know
Get local news delivered to your inbox!