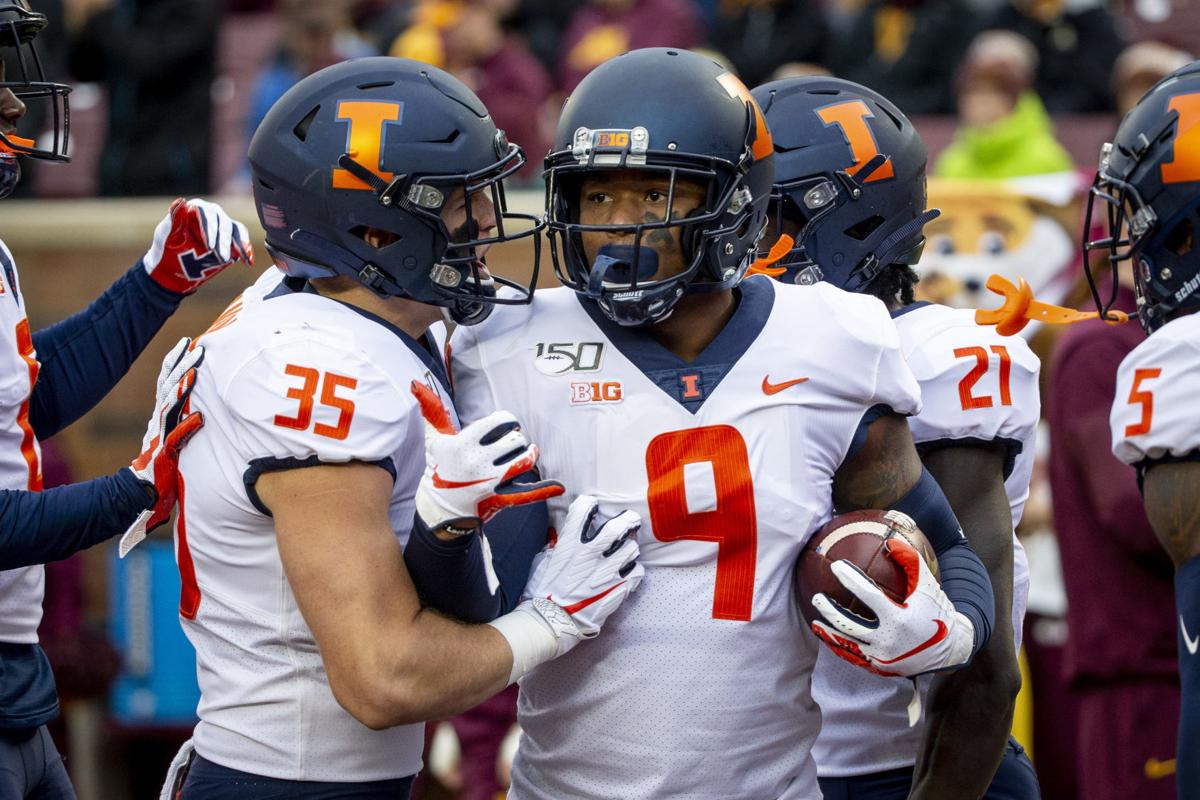 Harding, a senior, had 147 tackles, 13 tackles for a loss, three interceptions, three forced fumbles and a fumble recovery. He led the Big Ten in tackles and was second in the country in tackles per game (12.3). He recorded 13 tackles per game in Big Ten play.
He also had two interceptions returned for touchdowns. He's the No. 11 graded linebacker in FBS, according to Pro Football Focus and the No. 4 linebacker in the Big Ten.
Betiku is fourth in the Big Ten and 13th in FBS in sacks per game (0.89) and is sixth in the Big Ten in tackles for loss per game (1.28).
Dre Brown was named to the third team offense, as selected by Big Ten coaches, as a kick returner. Brown had 26.3 kick return yards per game, which was good for seventh in Illinois history.
He had the No. 1 kick return grade in the Big Ten by Pro Football Focus and the No. 5 grade in power five conferences by PFF.
Illinois linebacker Jake Hansen was named honorable mention by Big Ten coaches. Hansen, Brown, Stanley Green Jr., Nate Hobbs and Jamal Milan were honorable mention by the media.
Hayes named Big Ten Punter of the Year
You have free articles remaining.
Junior punter Blake Hayes was named the Big Ten Eddleman-Fields Punter of the Year, and was First team All-Big Ten.
Hayes had a 44.8 average, which is No. 2 in Illini history, had 28 punts inside the 20-yard line, which is the most in program history, had 13 punts inside the 10-yard line, six punts were downed at the 1- or 2-yard lines and had just two touchbacks. He had 20 punts of 50 or more yards.
Hayes becomes the second Illini to win one of the 11 Big Ten position awards, which were created in 2011 to coincide with the first Big Ten Championship game. Last season, kicker Chase McLaughlin took home Bakken-Anderson Kicker of the Year honors. McLaughlin was the first Illini to win a major Big Ten award since 2007 when Rashard Mendenhall (Offensive Player of the Year), Arrelious Benn (Freshman of the Year) and Ron Zook (Coach of the Year) all took home major conference honor.
Hayes is first Illini punter to earn First-Team All-Big Ten honors since Anthony Santella was a first-team honoree by the coaches in 2010.
Around the conference
Iowa defensive end A.J. Epenesa and Ohio State defensive end Chase Young were each named to the first team by coaches and media. Young was named the Nagurski-Woodson Defensive Player of the Year and the Smith-Brown Defensive Lineman of the Year.
Minnesota's Antoine Winfield Jr. was named the Tatum-Woodson Defensive Back of the Year.
Iowa's Keith Duncan was named the Bakken-Andersen Kicker of the Year.
---
PHOTOS: Northwestern grounds Illinois in regular-season finale
Illini Northwestern 1 11.30.19.JPG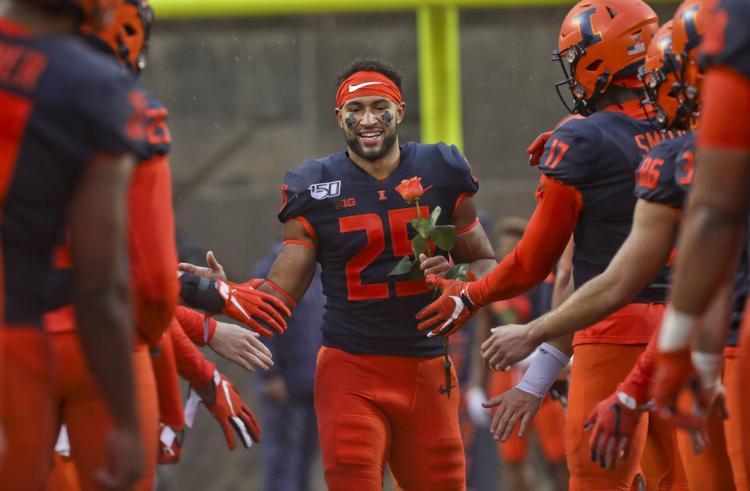 Illini Northwestern 2 11.30.19.JPG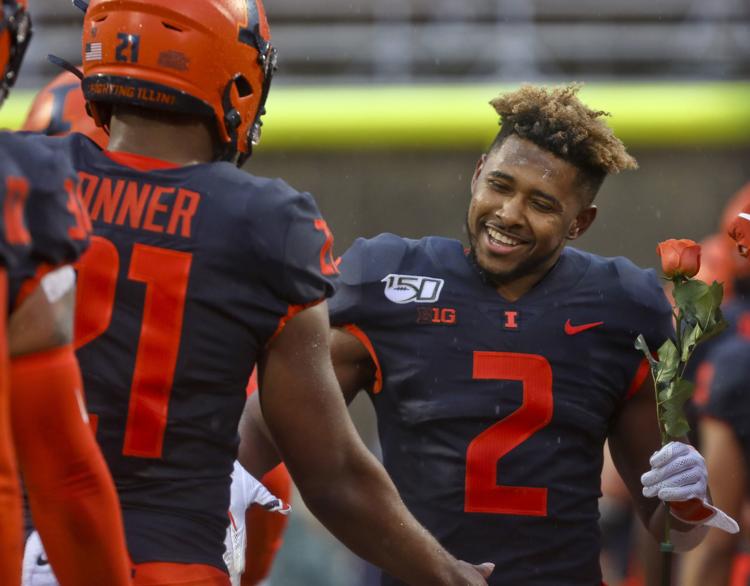 Illini Northwestern 3 11.30.19.JPG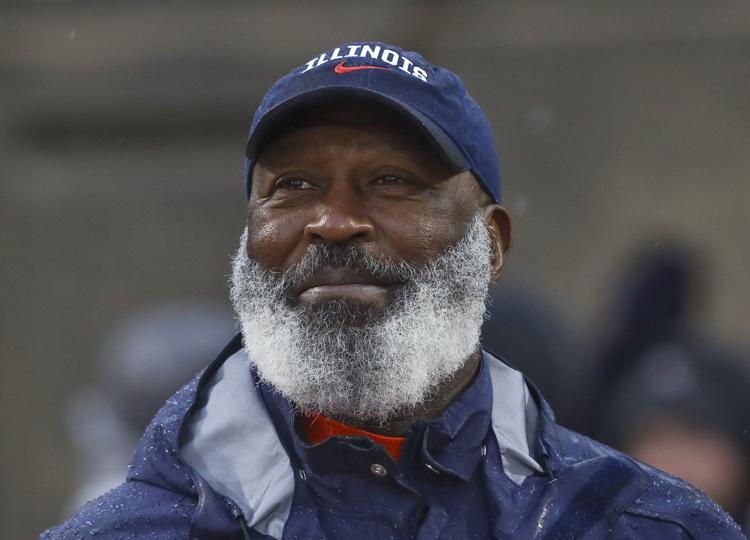 Illini Northwestern 4 11.30.19.JPG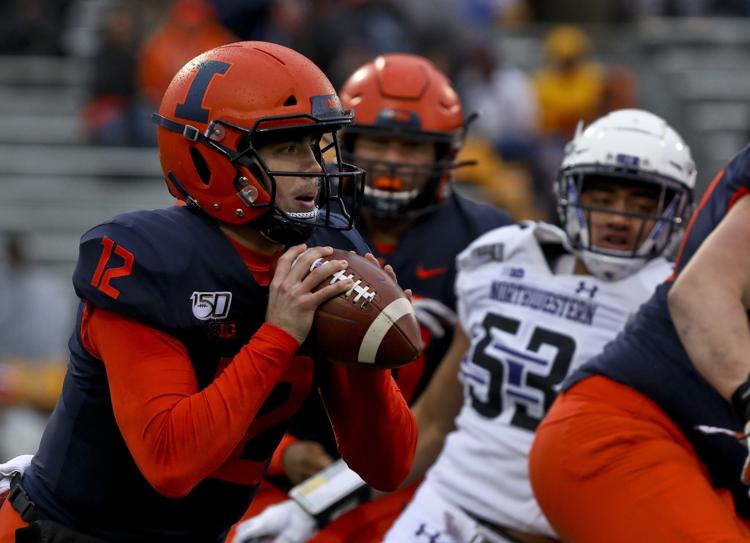 Illini Northwestern 5 11.30.19.JPG
Illini Northwestern 6 11.30.19.JPG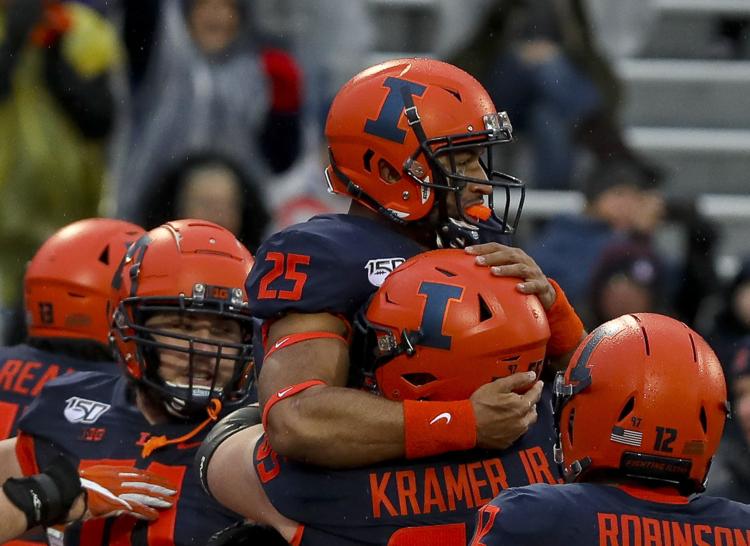 Illini Northwestern 7 11.30.19.JPG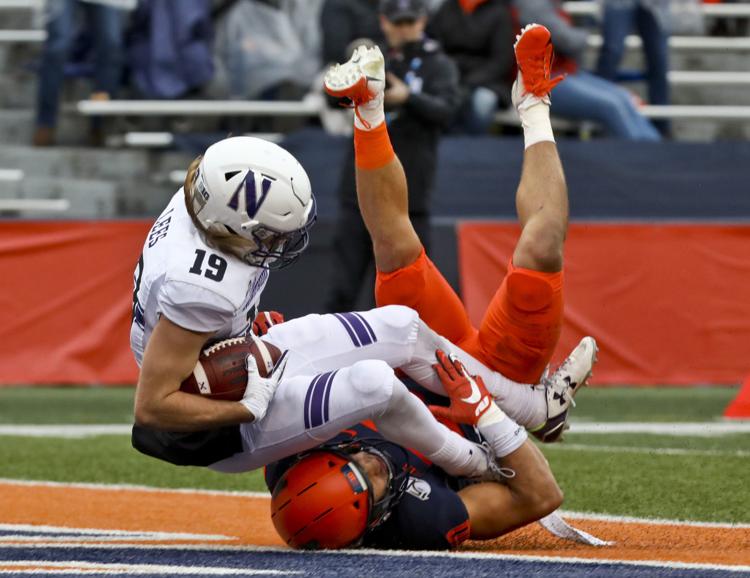 Illini Northwestern 8 11.30.19.JPG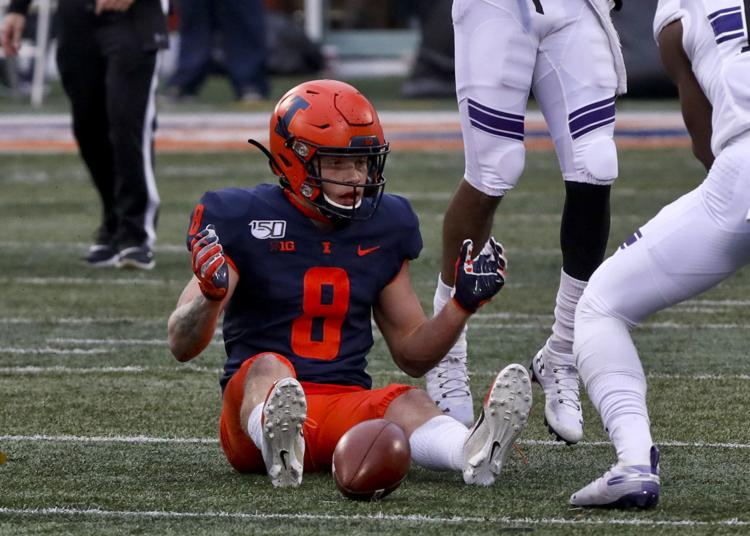 Illini Northwestern 9 11.30.19.JPG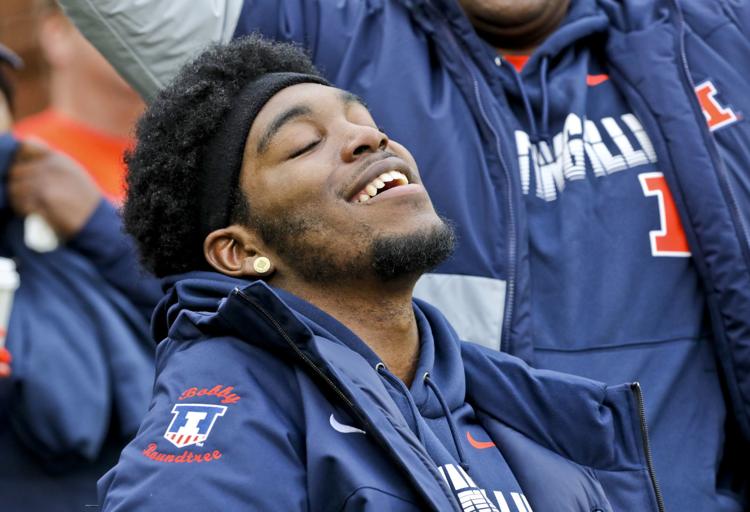 Illini Northwestern 10 11.30.19.JPG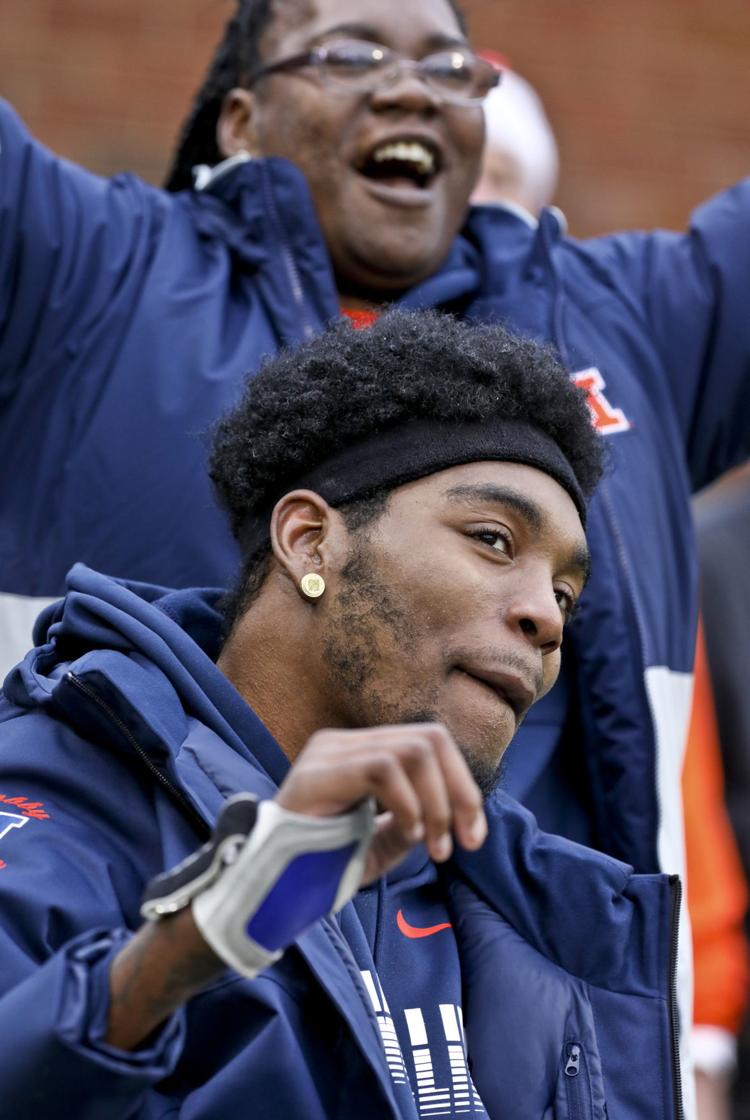 Illini Northwestern 11 11.30.19.JPG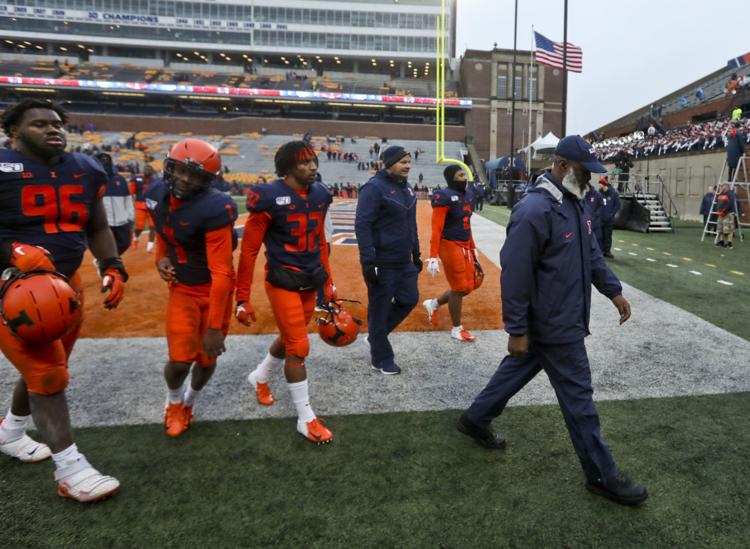 Illini Northwestern 12 11.30.19.JPG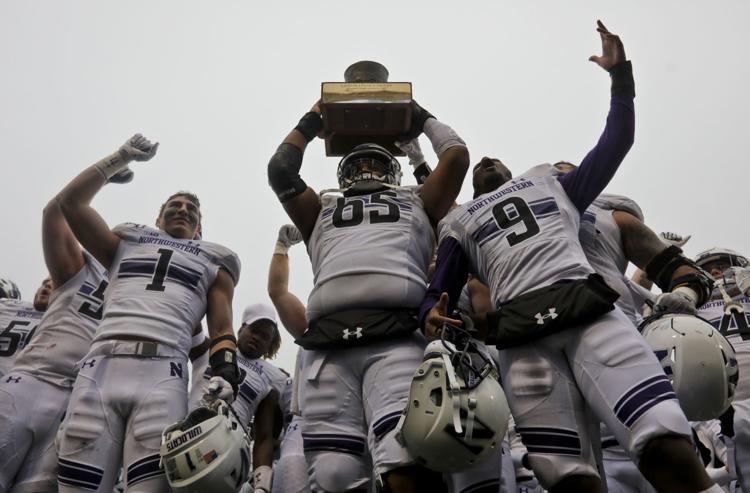 Contact Joey Wagner at (217) 421-6970. Follow him on Twitter: @mrwagner25