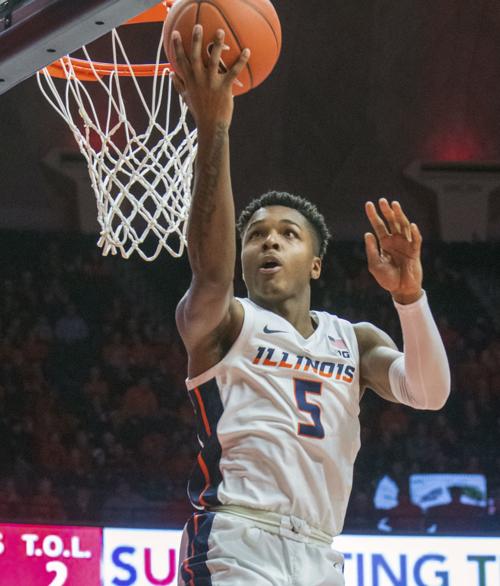 Jones has been suspended for the first eight games of the season for a "violation of team academic policies." He was also suspended for eight games last season for a "violation of team rules."
"He's not what I consider in game shape," Underwood said. "He's in practice shape, but he's been on the treadmill, he's been doing extra workouts and understanding what his extra conditioning needs to be and working very hard at that. I'm really proud of Tev. He had some academic situations that we addressed, and he handled those. There's a lot more to being a part of this than the basketball side. We forget about the student side. We need to hold guys accountable. To his credit, he's handled that very matter-of-factly and in a great way."
You have free articles remaining.
Illinois (6-2) has primarily used Da'Monte Williams and Alan Griffin off the bench. Freshman Benjamin Bosmans-Verdonk has only played more than 10 minutes off the bench twice — against The Citadel and Hampton. Senior Kipper Nichols scored a season-high nine points off the bench against Hawaii, but hasn't scored more than six points in any other game this season. Freshman big man Jermaine Hamlin has played sparingly this year and transfers Austin Hutcherson and Jacob Grandison each are required to sit out per NCAA transfer rules.
Jones gives Underwood another scorer.
"Tev gives us length, he gives us an athlete that we don't have and haven't," Underwood said. "He's a guy who can obviously make a shot. He's proven that. And Tev's got to be consistent. He hasn't played a game yet, but he's been very good in practice. He's a guy who can be a really, really hard shot maker. We'll see how that pans out with minutes and defensive assignments and so on and so forth."
---
PHOTOS: Illinois beats Nicholls State in season opener
Cockburn_Kofi 2 11.05.19.JPG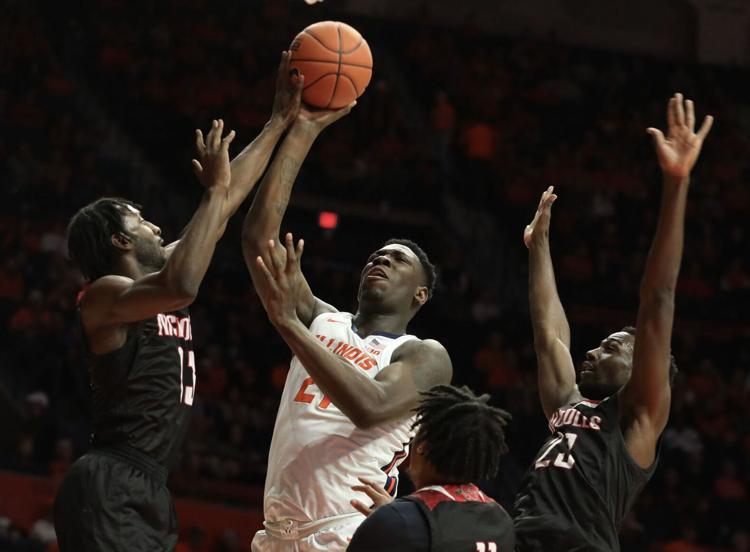 Cockburn_Kofi 3 11.05.19.JPG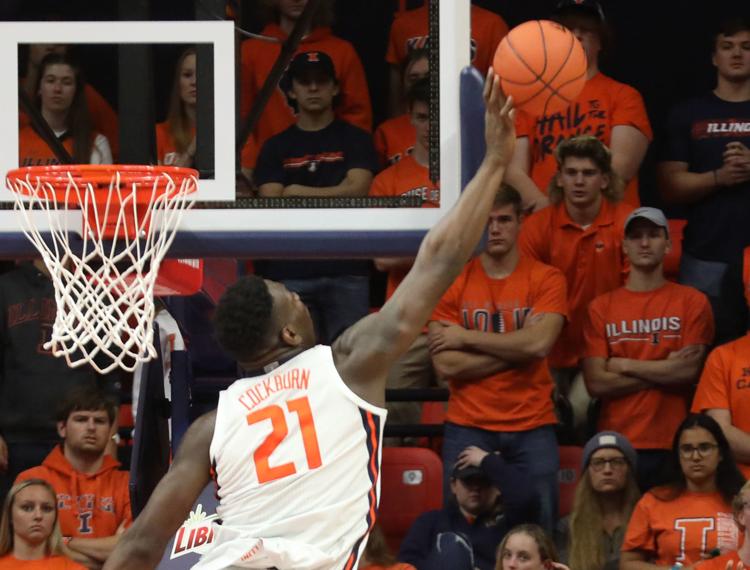 Cockburn_Kofi 4 11.05.19.JPG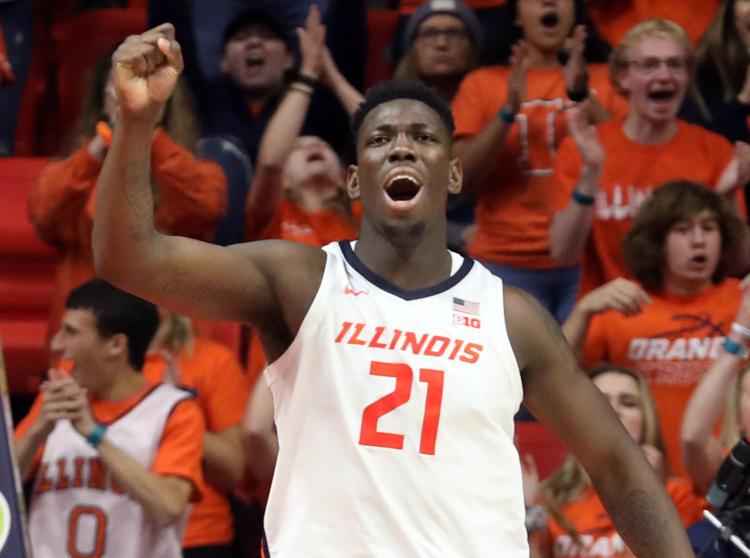 Cockburn_Kofi 11.05.19.JPG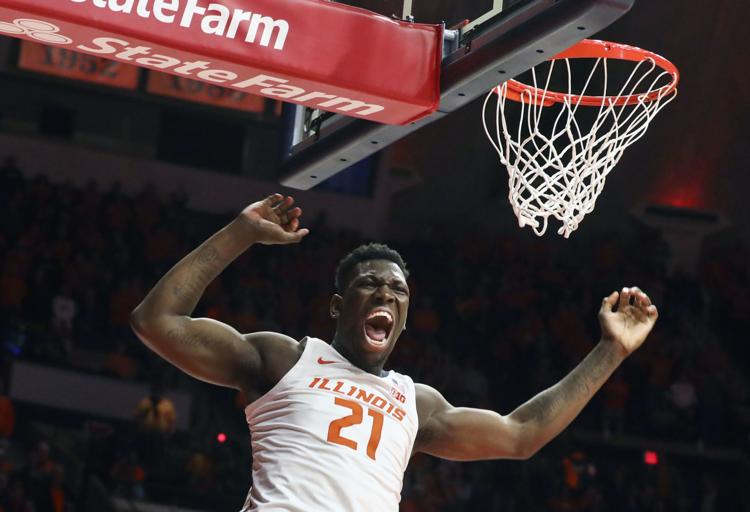 Dosunmu_Ayo 2 11.05.19.JPG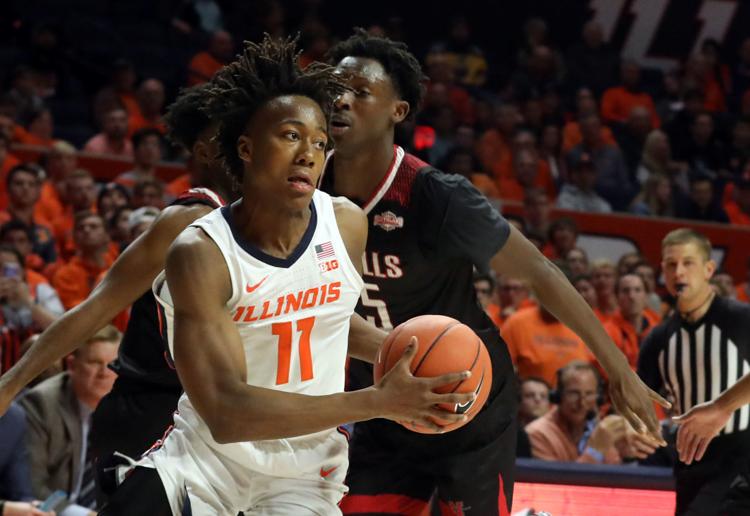 Dosunmu_Ayo 3 11.05.19.JPG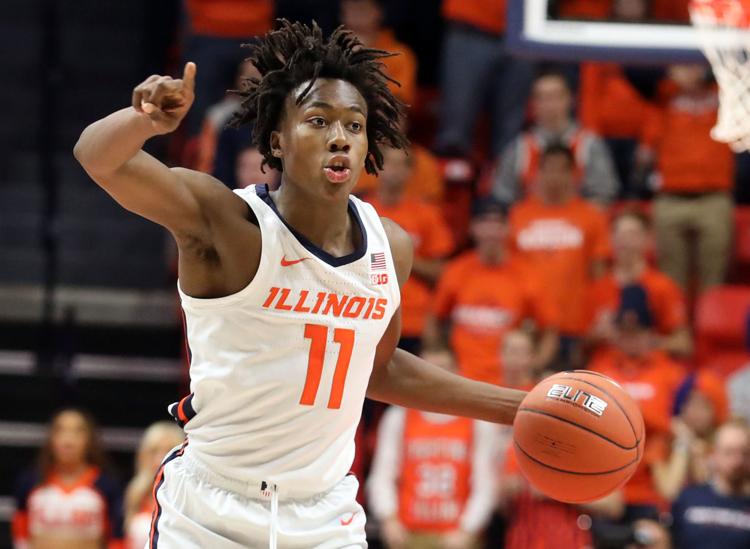 Dosunmu_Ayo 11.05.19.JPG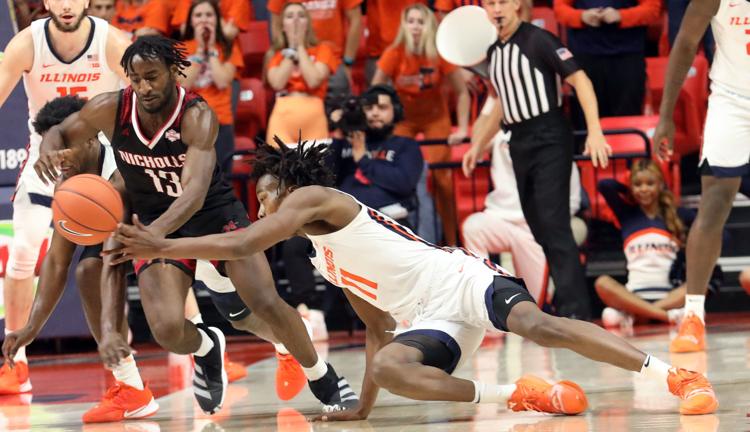 Feliz_Andres 2 110619.JPG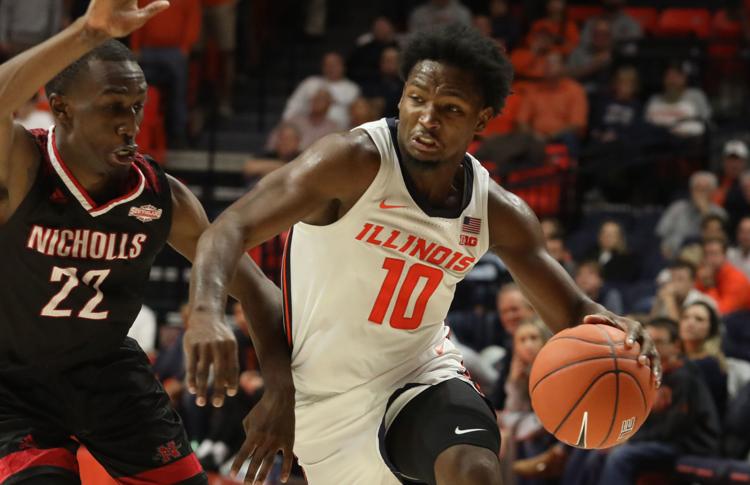 Feliz_Andres 110619.JPG
Frazier_Trent 2 11.05.19.JPG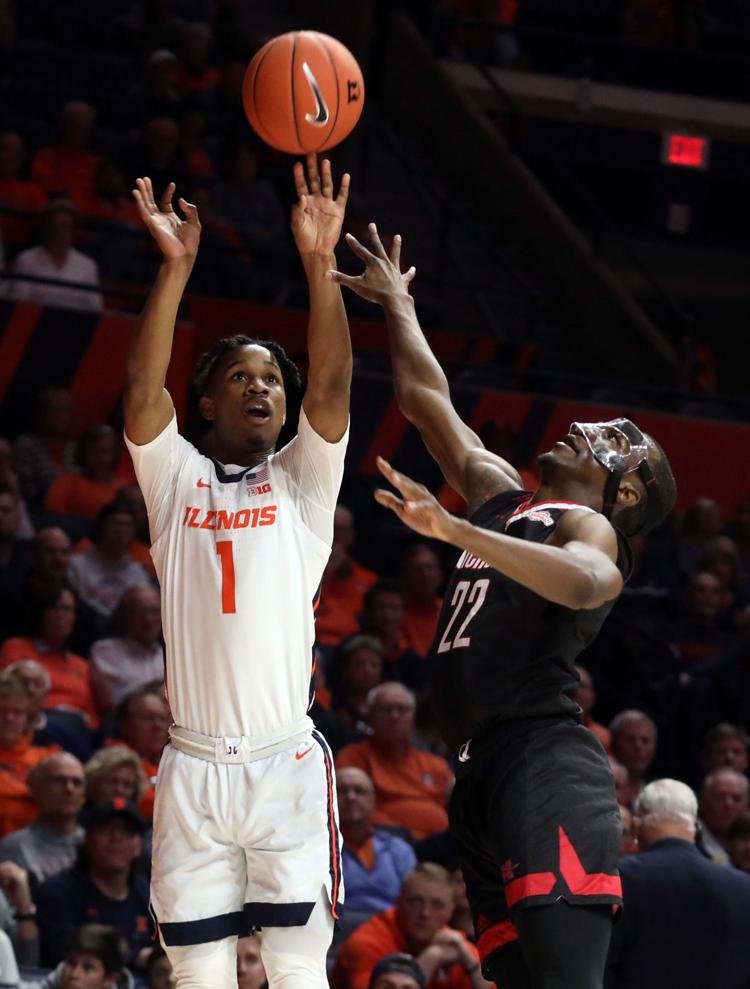 Frazier_Trent 3 11.05.19.JPG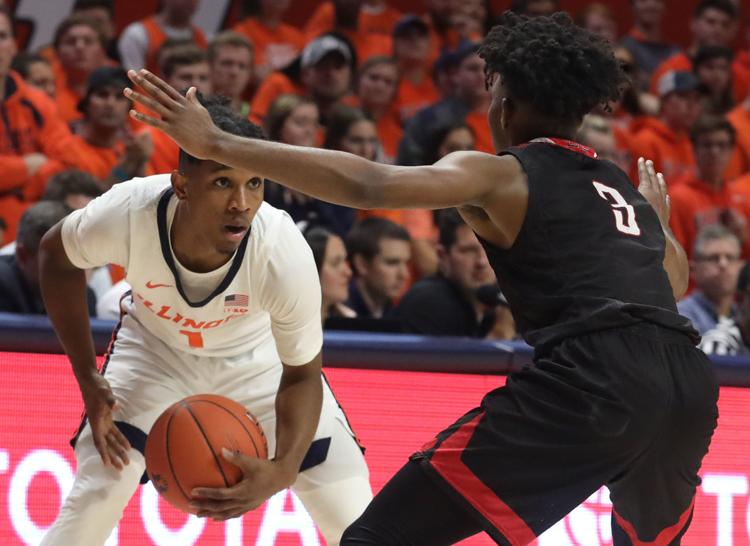 Frazier_Trent 11.05.19.JPG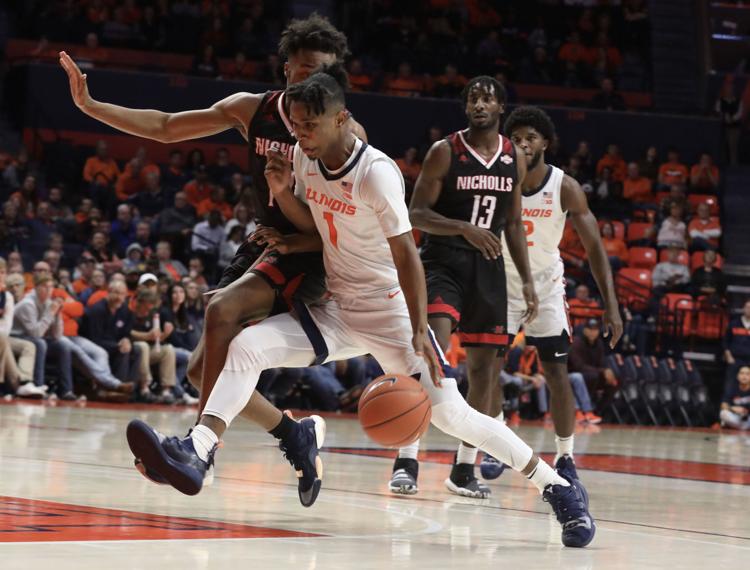 Griffin_Alan 11.06.19.JPG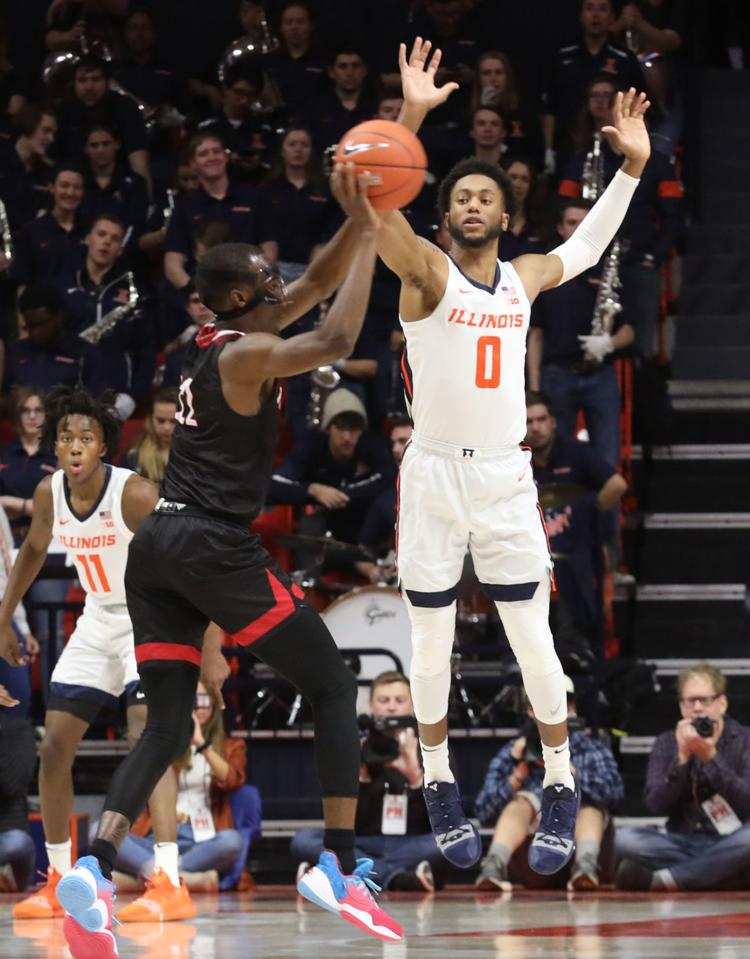 illini players 11.05.19.JPG
Underwood_Brad 11.05.19.JPG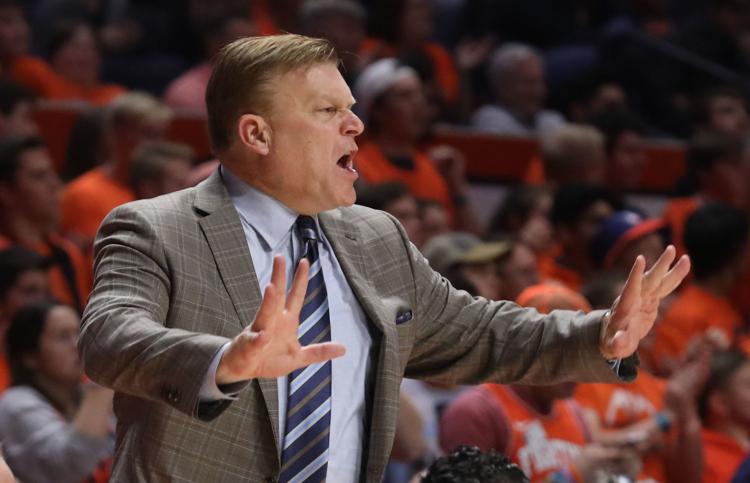 Contact Joey Wagner at (217) 421-6970. Follow him on Twitter: @mrwagner25