CHAMPAIGN — In the world of college basketball coaching, everybody knows everybody.
When Illinois head coach Brad Underwood worked at Kansas State — first as a director of operations, then as an assistant coach, then as an associate to the head coach — he got to know some of the other basketball minds around the Big 12 Conference. When Kansas State played Texas A&M, Underwood and with Stephen Gentry,  who was a video coordinator for the Aggies for four years before being the director of basketball operations in his final two years with the program, started up conversations. The two spoke frequently and shared scouting reports. Gentry even sent out video emails to, as Underwood estimates, 7,000 recipients each week as a part of his "Play of the Week."
Underwood and Gentry became friends, talking on the phone and sharing a passion for the game, down to the smallest details. They later found out that their respective wives were from Salina, Kan., population 47,707 as of 2010, and that Underwood's wife, Susan, was a student teacher for Gentry's father-in-law.
When Underwood got the head coaching job at Stephen F. Austin in 2013, he wanted Gentry to come with him. Gentry knew Texas after spending the previous six years there and could be an asset to Underwood's coaching staff. Gentry joined the staff as an assistant coach, and the Lumberjacks went 89-14 in the three years he and Underwood spent with the program. Gentry followed Underwood to Oklahoma State in 2016 as a director of player development. Gentry briefly followed Underwood to Champaign in 2017, but left after about five weeks to take a job as the director of operations at Gonzaga — his alma mater.
"It's been kind of an unusual connection that's happened, but he's been a big, big asset at SFA and obviously he's an ultimate winner," Underwood said.
Underwood and Gentry still spoke, even as frequently as every other day. The exception came when Illinois played Gonzaga last November in the Maui Invitational, forcing them to prep against each other. Things were a bit different when Underwood called Gentry this offseason to offer a position as an assistant coach after Jamall Walker transitioned from an assistant coach to assistant to the head coach/defensive coordinator. Gentry accepted, and his hiring was announced in August.
"It was a tough, tough call," Gentry said of leaving Gonzaga. "I had so many relationships there, I played there, I obviously went to school there. I was working everyday with two of my best friends and Coach (Mark) Few is one of my biggest mentors. It was tough because of all the relationships there, both on campus and in Spokane.
"Just the opportunity to get back with Brad, be a full-time assistant, be back on the court, be out recruiting. It's kind of a new challenge for me here at this point in my career. That all excited me and invigorated me to come back and work for Brad."
Gentry is a basketball junkie. He dives into video and sets up specific plans for player development within his players. He studies film relentlessly to learn his players' strength and weaknesses. Not every player has one "ah-ha" fix to take their game to the next level, but rather can do between eight and 10 things to make the leap.
"The devil is in the details," Gentry said.
For example, he'd like to see sophomore guard Ayo Dosunmu cut back on jump passes, finish around the rim better and play more on the floor. Gentry has taken time to get to know each player on the court, and he's an offensive mind and will work primarily with the perimeter players. He's got a history in player development. Underwood credited Gentry with the development of former Stephen F. Austin standout Thomas Walkup and Jeffery Carroll at Oklahoma State. 
You have free articles remaining.
"He is the ultimate grinder," Underwood said. "He is relentless in the office in terms of working and his attention to detail and scouts. He's a very, very intelligent guy. He's got a great way about him in teaching."
Gentry has put more of an emphasis on the details as his coaching career has developed. His first job out of college was as a video intern with the Miami Heat, learning from Pat Riley and Erik Spoelstra. Don't pay attention to the details? This isn't a profession for you, he learned. At Texas A&M, he worked under then-coaches Billy Kennedy and Mark Turgeon and learned from Gonzaga coach Mark Few the last two seasons.
"The best guys I've worked around have always been detailed, disciplined oriented," Gentry said. "I think I've kind of stolen bits and pieces from everyone I've worked with."
Even as a later hire, Gentry has "hit the ground running," Underwood said. He knows the system Underwood employs, and can pick up where he left off.
"He's given us a little breath of fresh air in terms of a different set of eyes seeing us and helping us be able to clean some things up that maybe were taken for granted a little bit," Underwood said. "It's been a really positive thing for us."
---
31 amazing Illini basketball history photos
Kicking back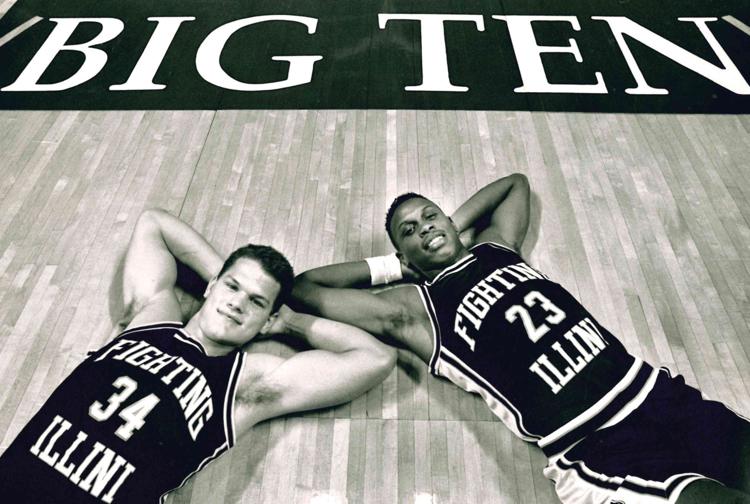 Free for all
Center Court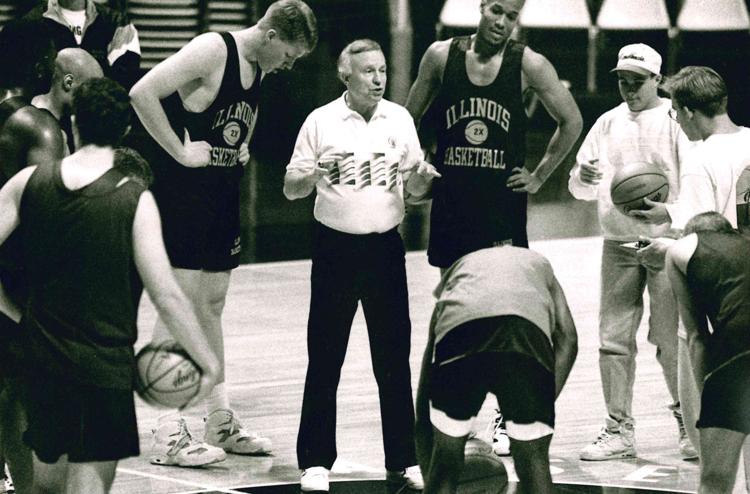 Coming through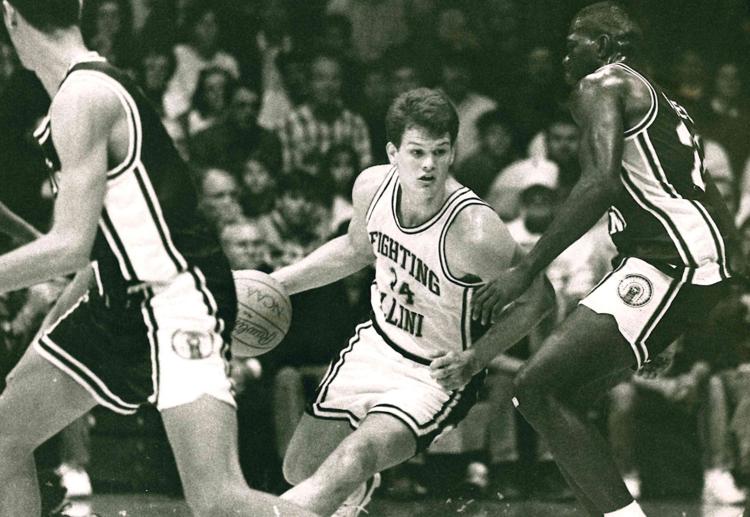 Nick Anderson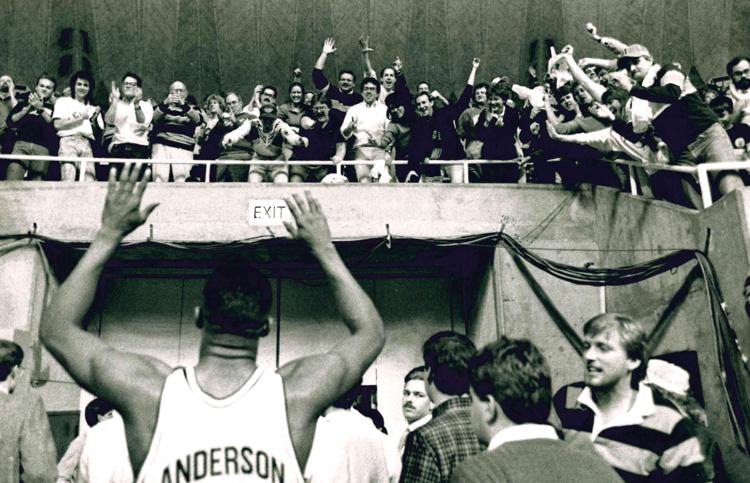 Wrong, Mr. Referee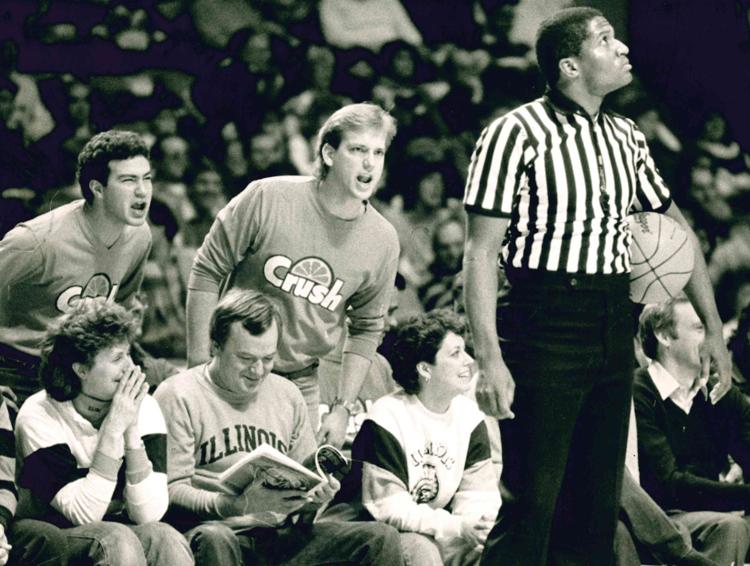 Relatives?
Cheerleading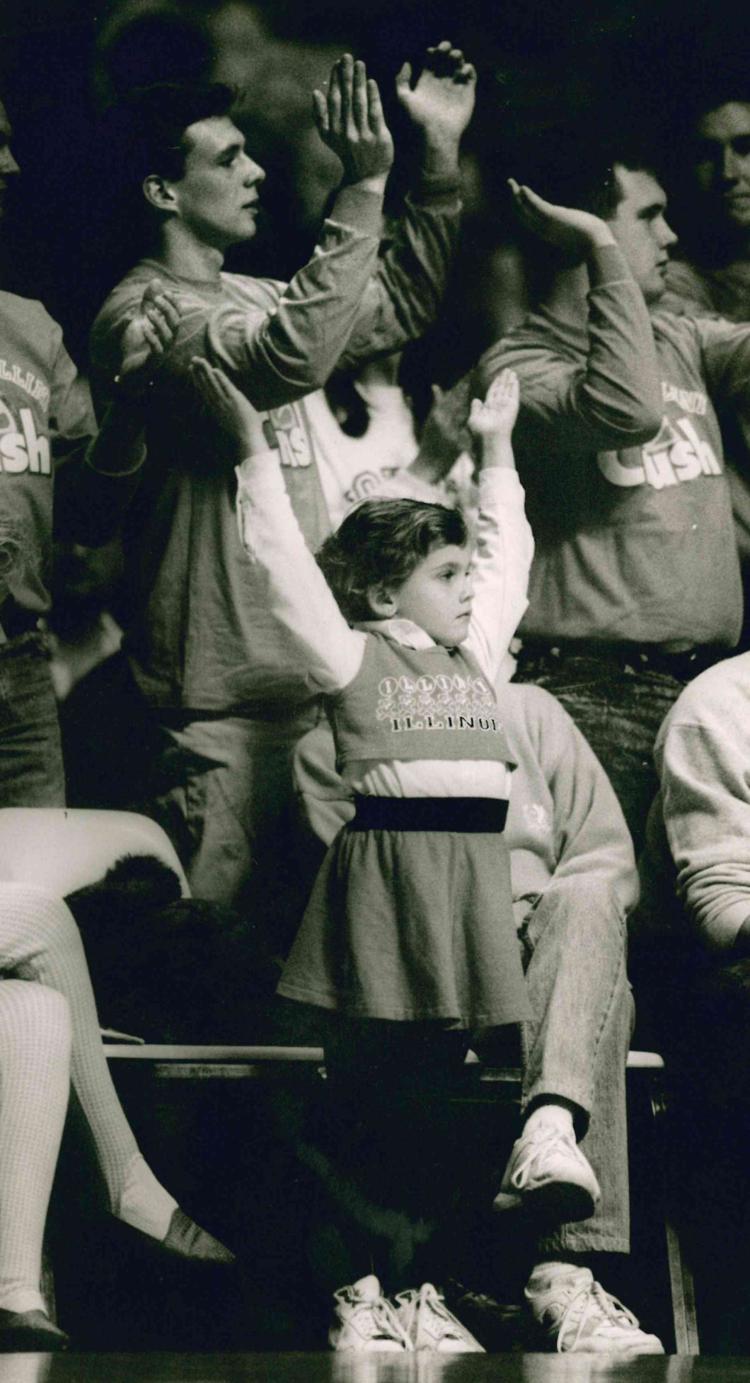 Distraction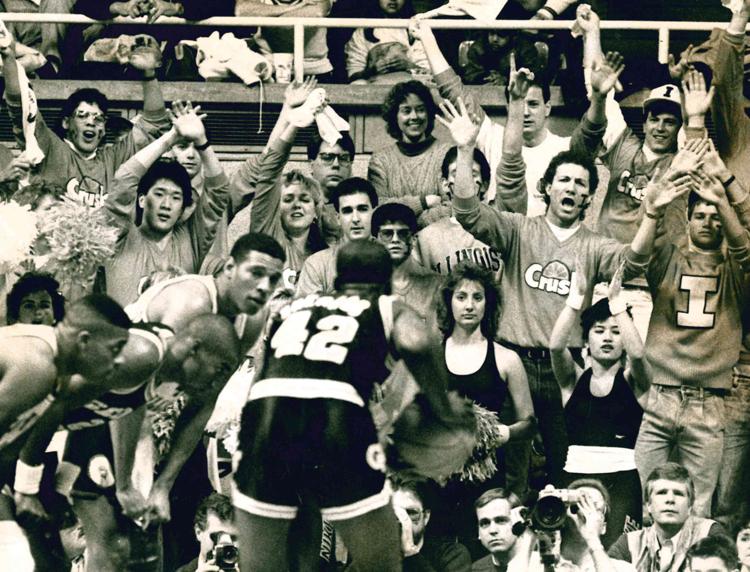 Easy does it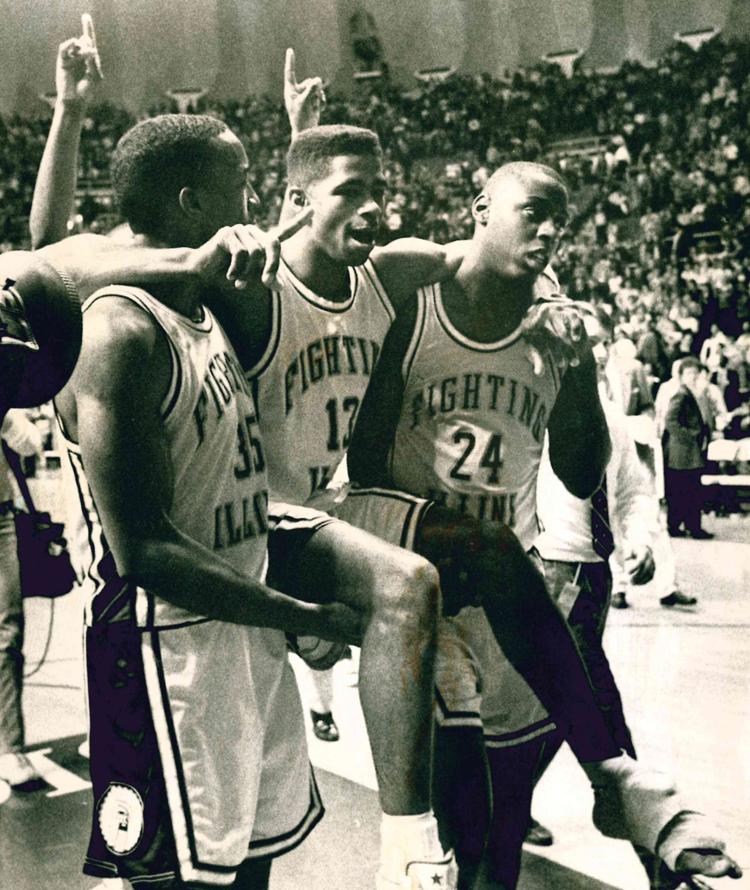 Celebrate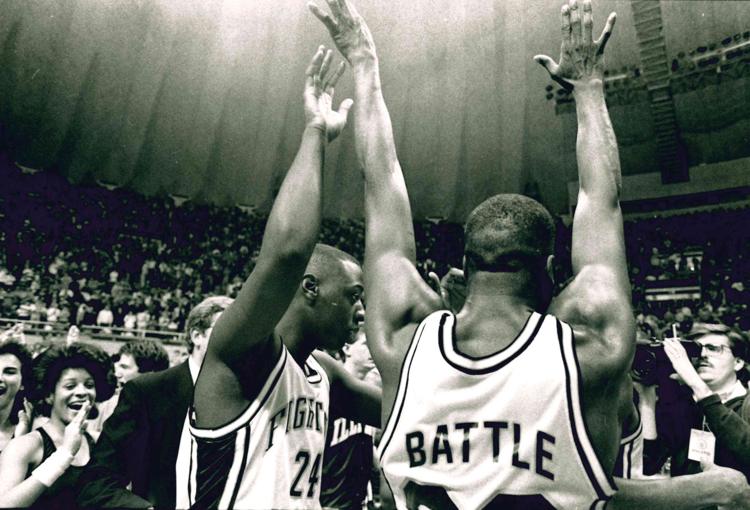 Talk of the Big Ten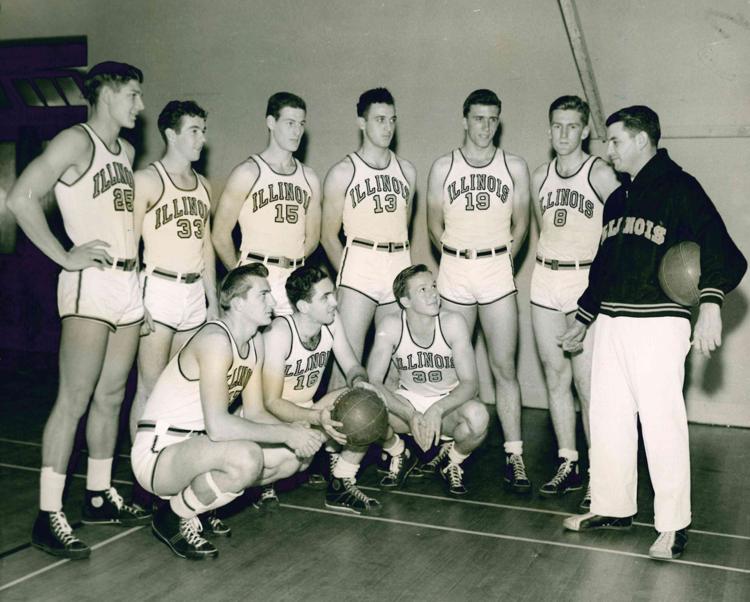 Big Reach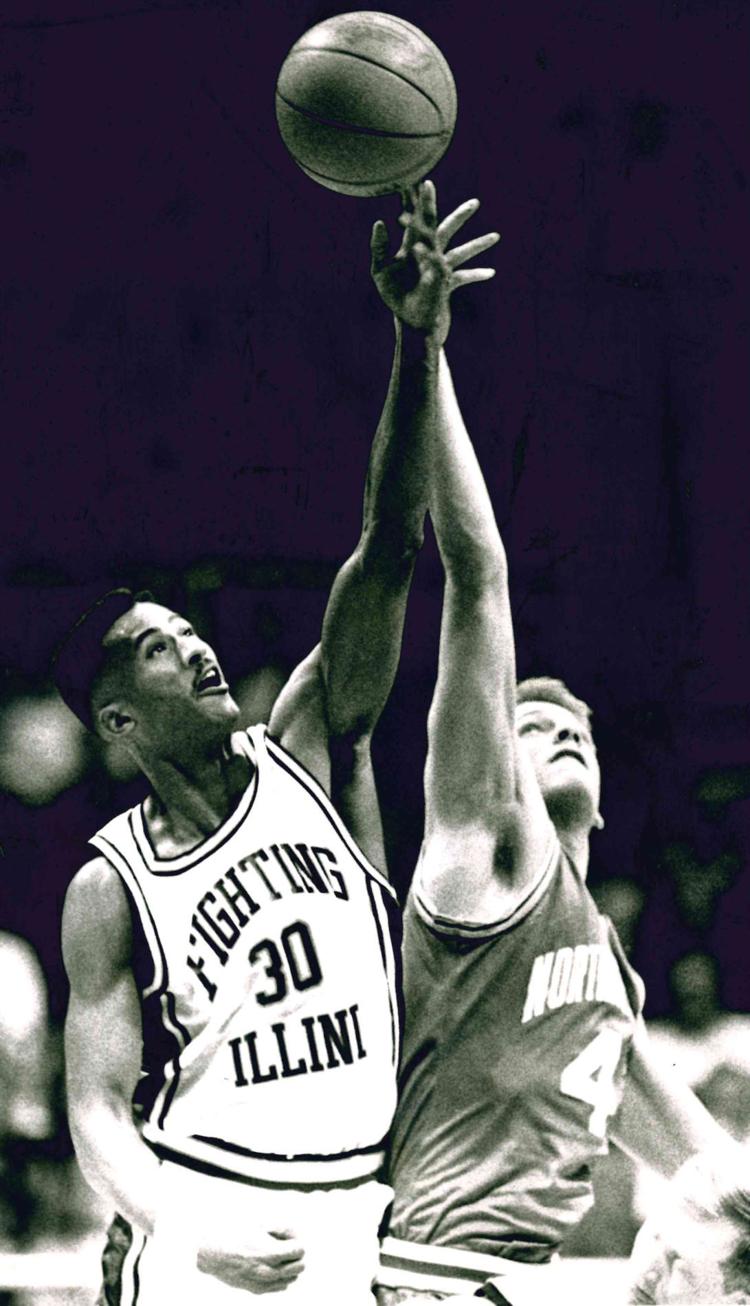 Whiz Kids Big Ten champs in '42, '43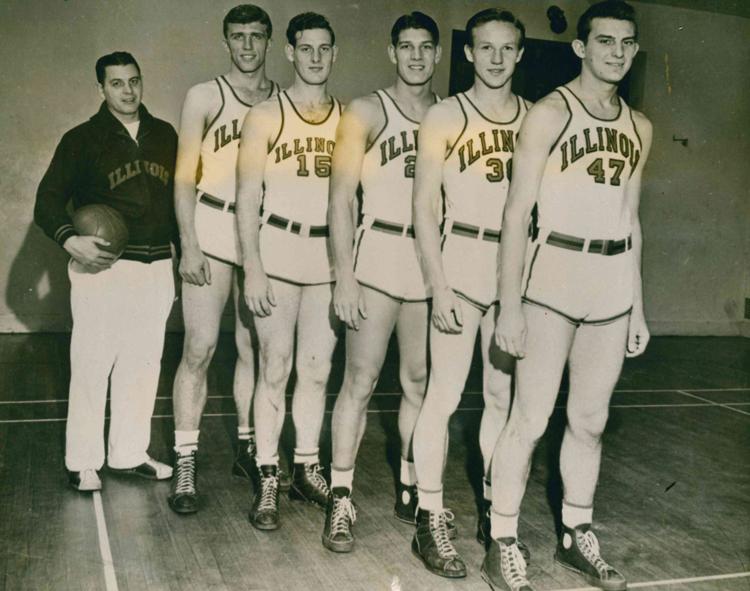 Fierce Rebound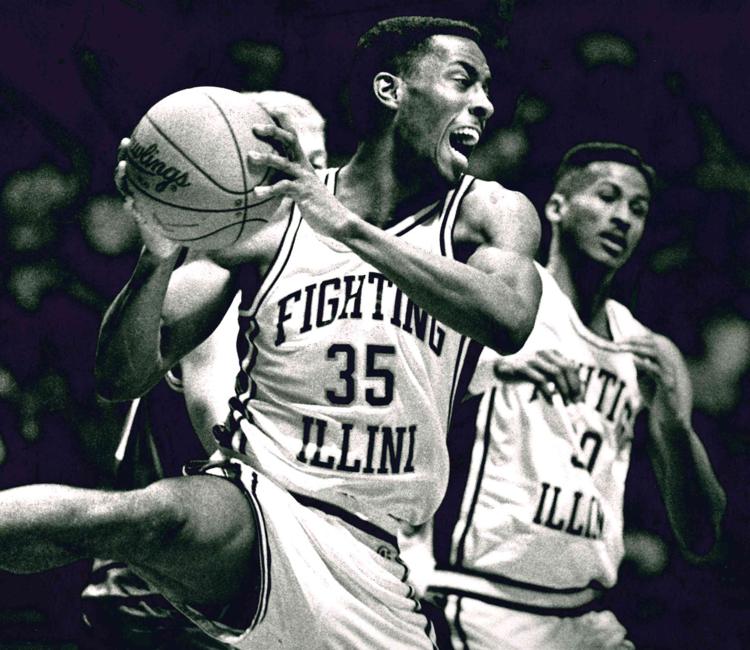 Efrem Winters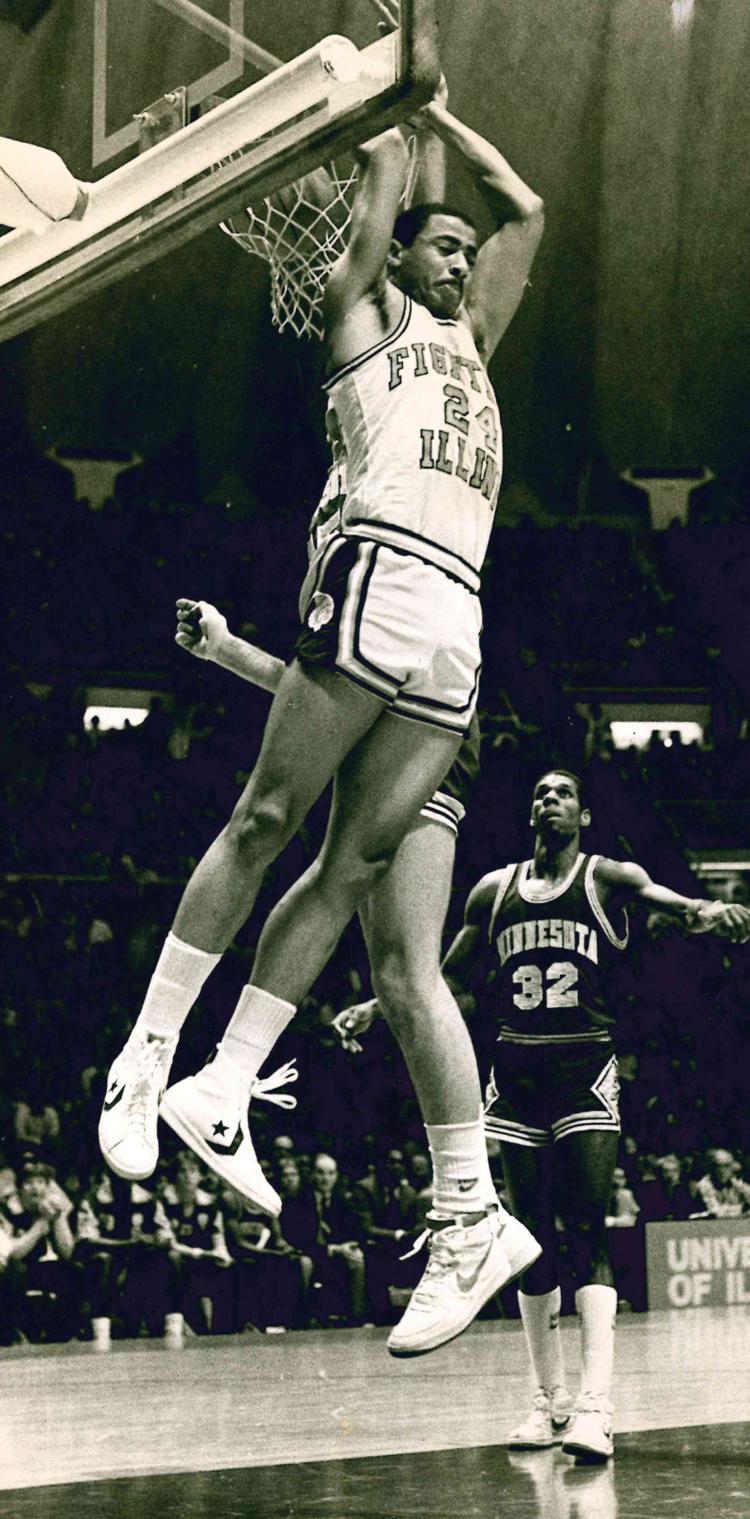 Tony Wysinger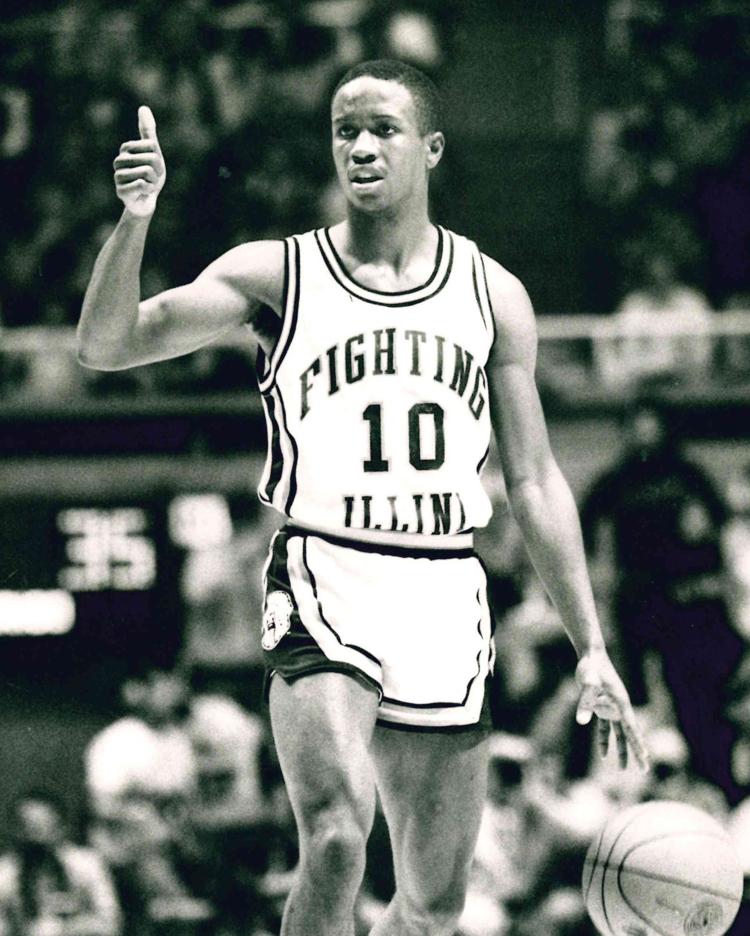 Efrem Winters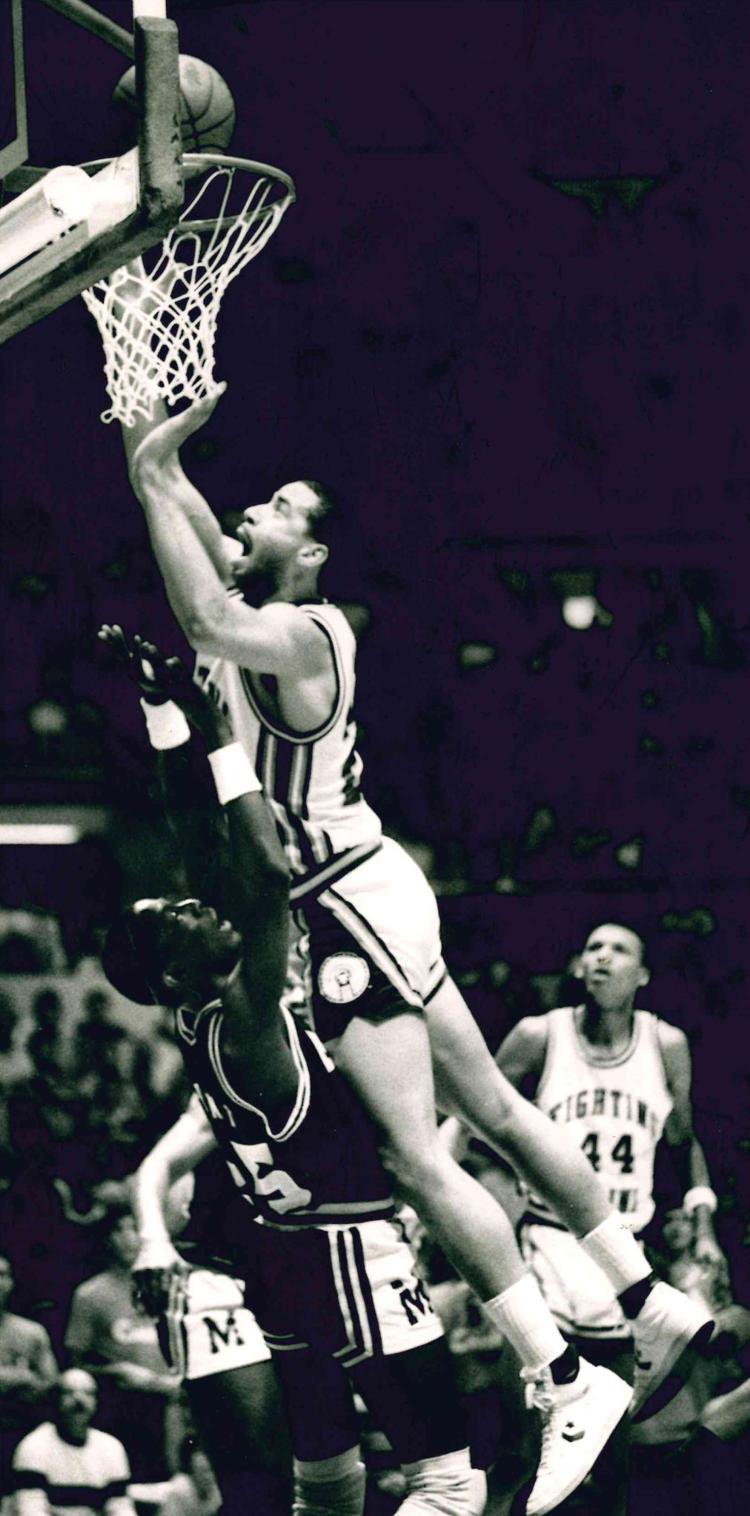 In traffic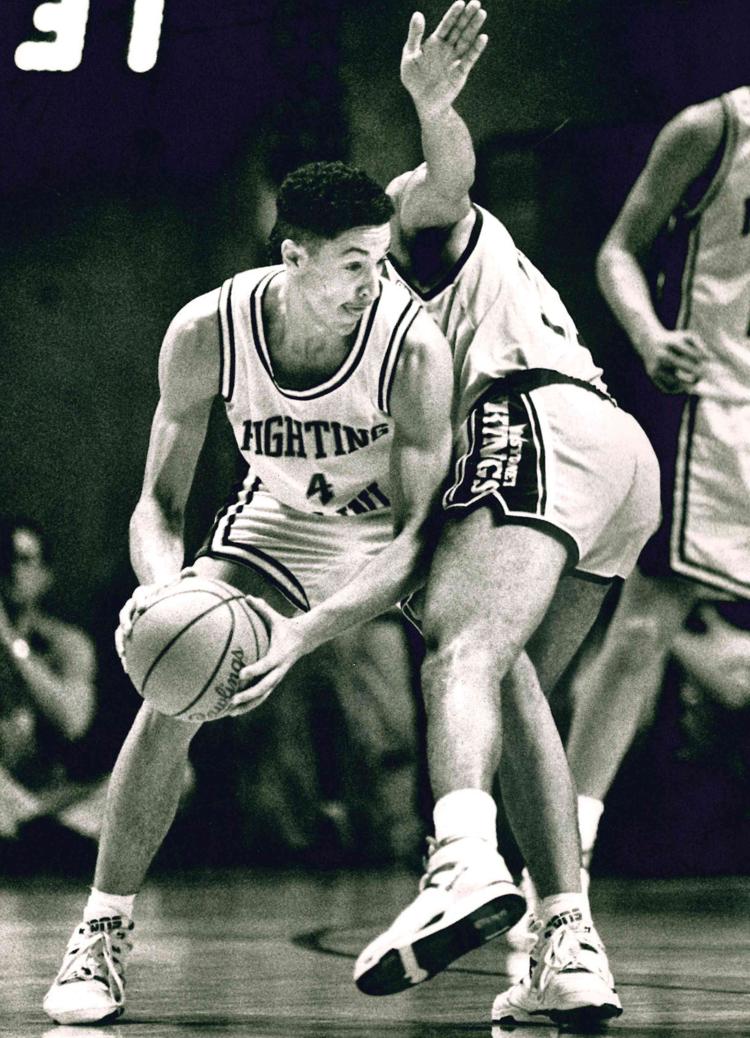 Hero of the hour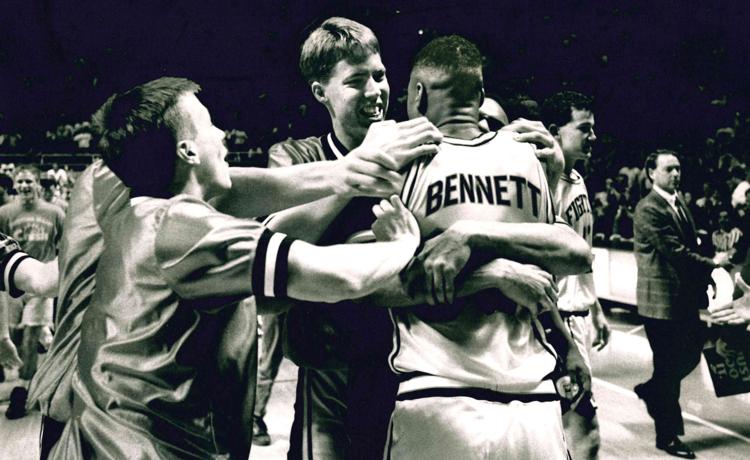 To the wire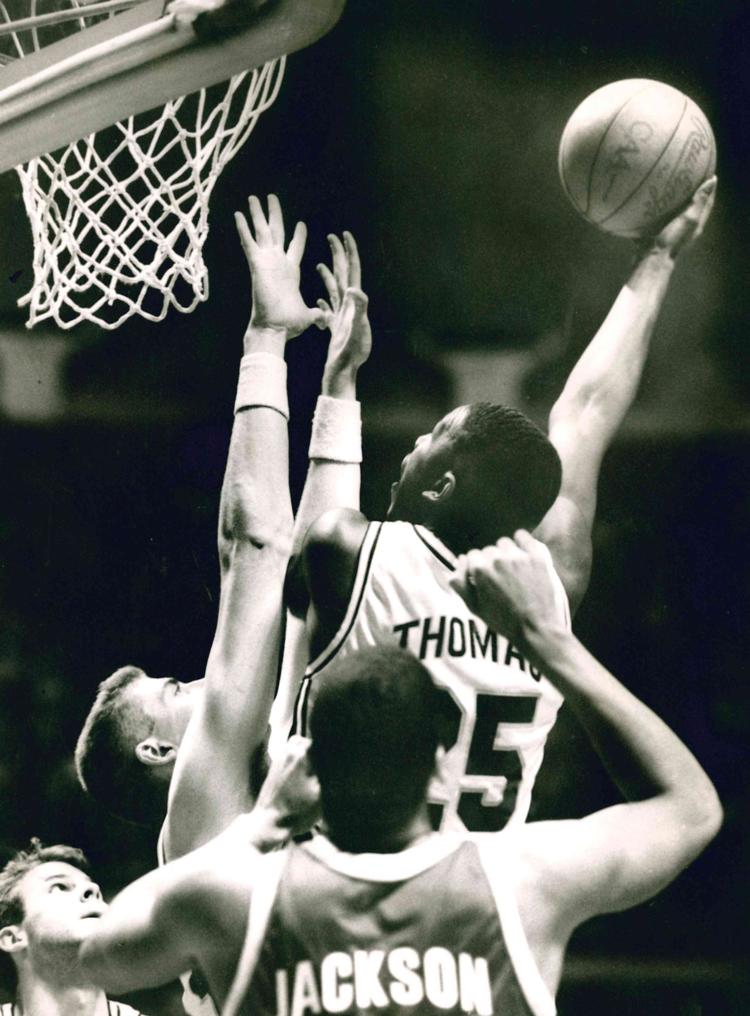 Getting physical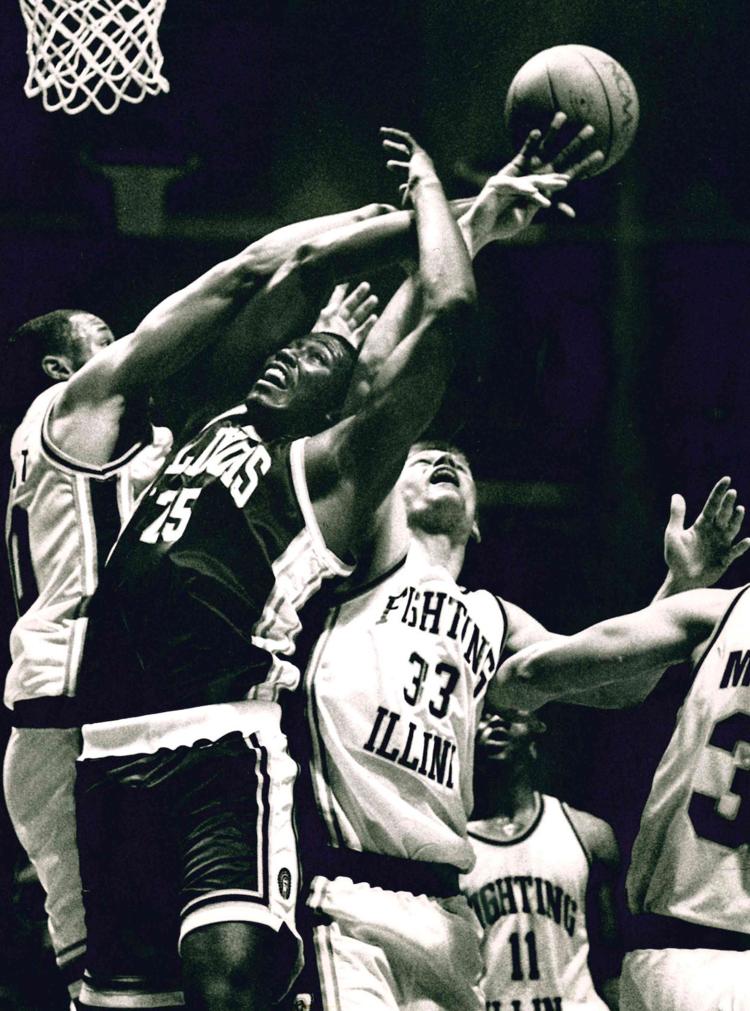 Long bombs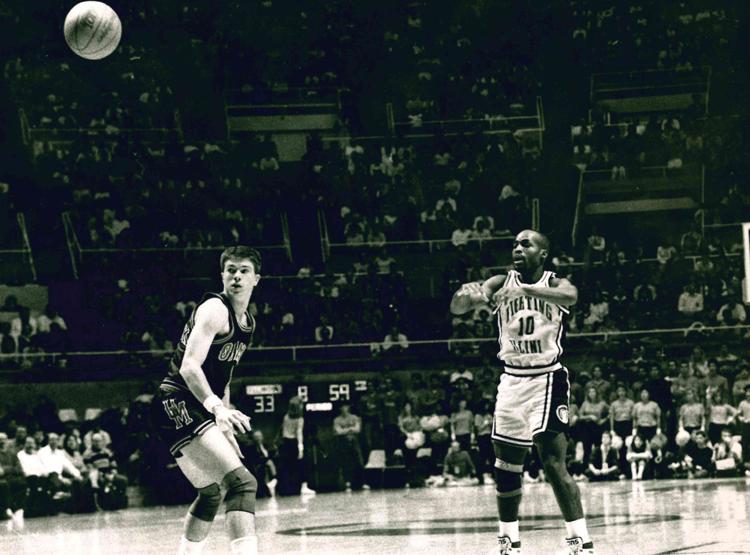 Rebound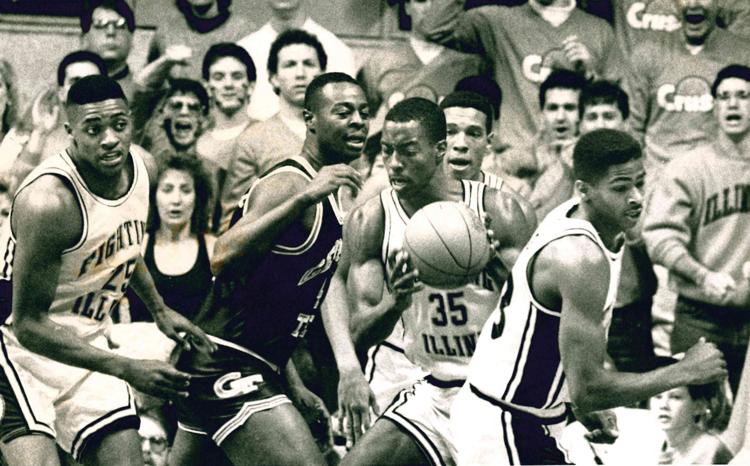 Illinois v. Iowa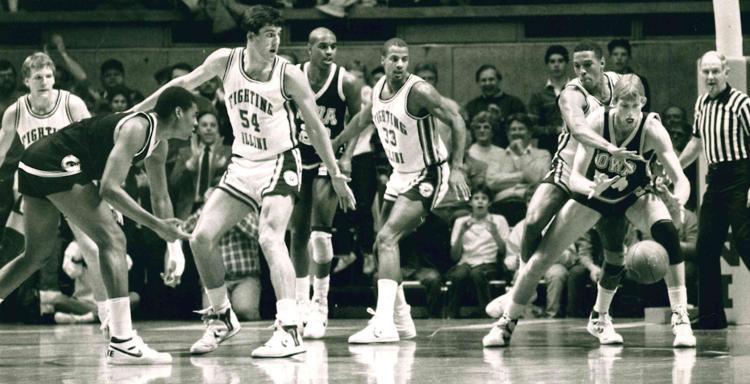 Chief Illiniwek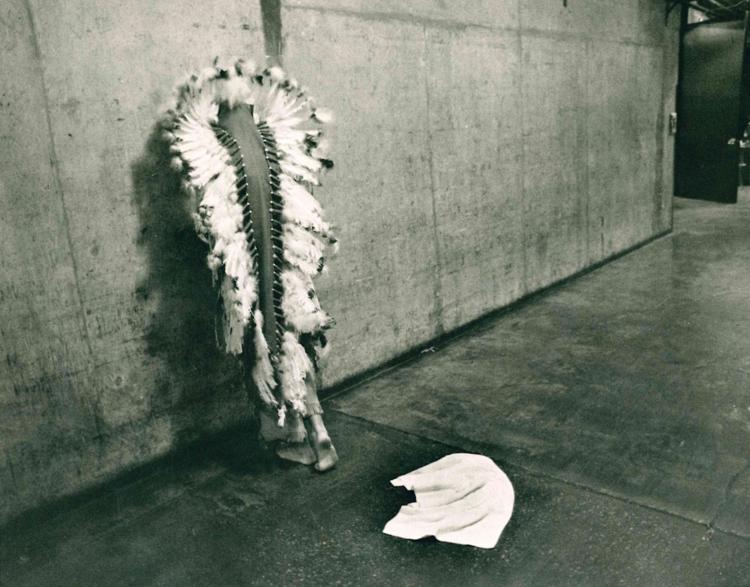 Ask Kendall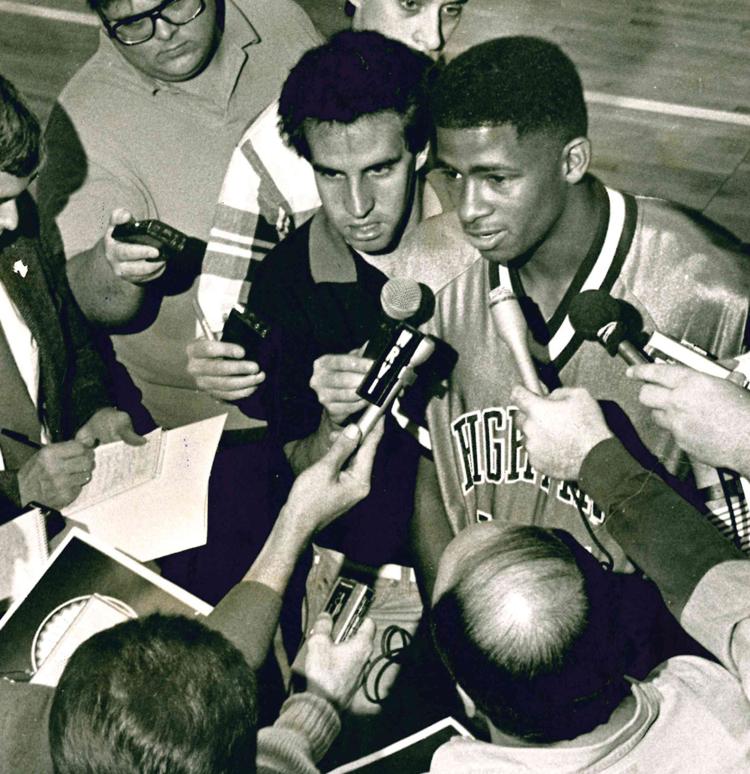 1987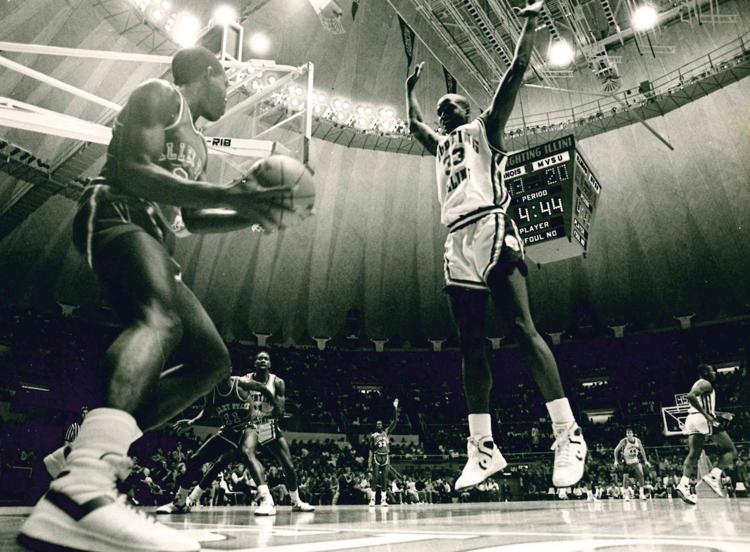 Warming up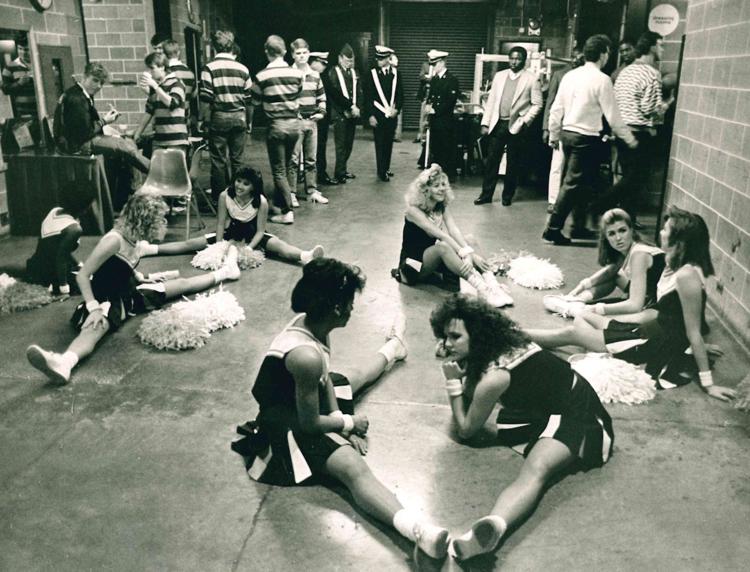 Illinettes
Pep band