CHAMPAIGN — For four years, James McCourt waited for his opportunity to be the kicker on the Illinois football team.
McCourt, a redshirt junior, lost the starting kicker job to Chase McLaughlin for three straight seasons. McLaughlin became the Big Ten Kicker of the Year last season. McCourt could've cut ties with Illinois and tried his hand at another university, but he'd made a pledge to the program and planned to stick around.
So, that's what McCourt did, and he was announced the starting kicker in Week 1 against Akron after beating out redshirt freshman Caleb Griffin in training camp.
"It was an unreal feeling to put in so much work here and I've dedicated so much time to this university," McCourt said. "You see nowadays that there are so many people who maybe don't get the starting job right away and they'll just jump ship. I didn't want to be like that.
"I wanted to prove to myself, and I wanted to prove to myself and the players around me that I can kick here, I deserve to kick here and I want to help them win games."
He was called upon with 3:39 left in the first half of a Week 1 win over Akron for a 30-yard attempt. It was as close to a perfect scenario as a kicker could dream of for their first collegiate kick: Close enough and right down the middle.
He was frustrated, but each kick has to have a short shelf life in his memory bank. If he hung on to that miss, things would go downhill and he could lose that starting job he'd worked for three years to earn, especially with Griffin nipping on his heels.
"I kind of took the approach of: That was my first collegiate kick and mistakes are going to happen," McCourt said. "I kind of am taking it as, honestly, it might be the best thing that's going to happen to me all year and maybe in my career.
"It was a 30-yard field goal down the middle — a first kick that every kicker wants. It was a little too perfect, maybe. I think if I just take the approach of how I learned from that kick and take it to my other kids, I should be fine."
You have free articles remaining.
"If you just go on what James has done, he's solidified himself," Illinois head coach Lovie Smith said. "I think the team feels really good about him when he goes out there. ... You look at him also with his kickoffs. I think he's solidified himself as much as anybody. He'll be called upon again. He's a weapon for us right now."
McCourt's resolve is every bit as part of his personality as it it his genetic makeup. McCourt moved to the United States from Ireland when he was young, began kicking in seventh grade and took his first lesson in eighth grade. His grandmother played in Wimbledon, his grandfather was a professional rugby player and some of is cousins are professional soccer and rugby players.
"Maybe my Irish heritage might have helped me a little bit — the fiery Irish," McCourt said.
He's been a kicker since he began playing football, but he also started out as a linebacker in youth leagues. Quickly, though, McCourt realized that wasn't a path he wanted to continue. Too many hits, he said — he just wanted to kick. Eventually, he was ranked the No. 16 kicker in the nation in the 2016 class and committed to Illinois, where he's been through four training camp battles just to get a chance to start.
Now it's his chance to run with it. Smith said there are no lifetime starting spots, and McCourt knows that. He can't get complacent, or his job can be taken away from him in an instant.
"I signed up for this position," McCourt said. "This is what I wanted to do. This has been my dream ever since I came over here. Every kicker knows it's a pressurized situation. You wouldn't put yourself in these situations if you knew there wasn't pressure on the line or something big on the line. That's something I love about it is the pressure."
---
PHOTOS: Illinois vs. Eastern Michigan
Illini E Michigan 1 09.14.19.JPG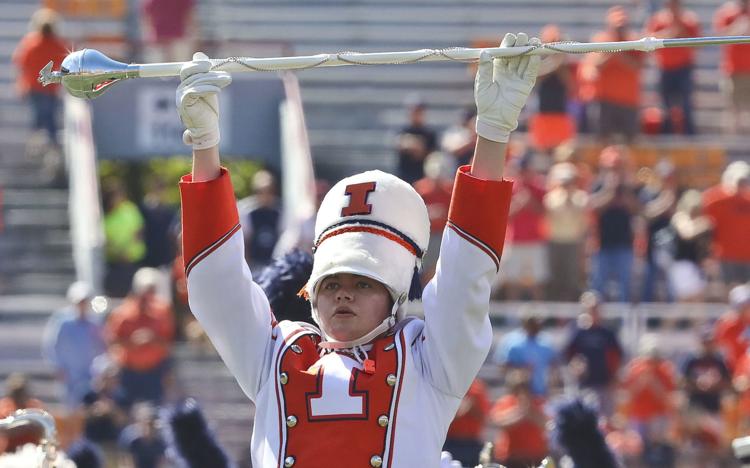 Illini E Michigan 2 09.14.19.JPG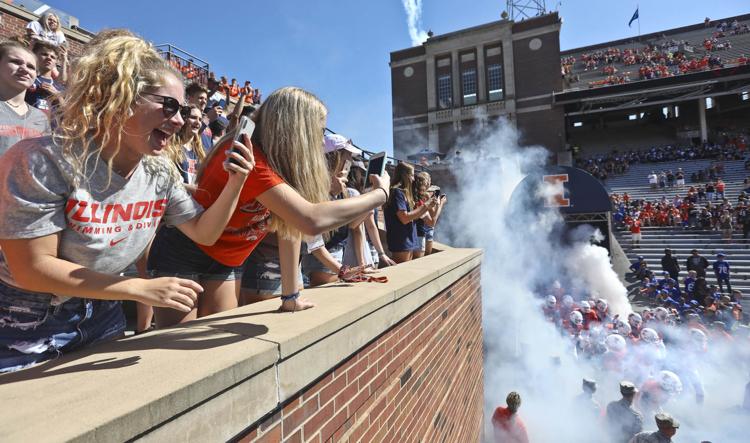 Illini E Michigan 3 09.14.19.JPG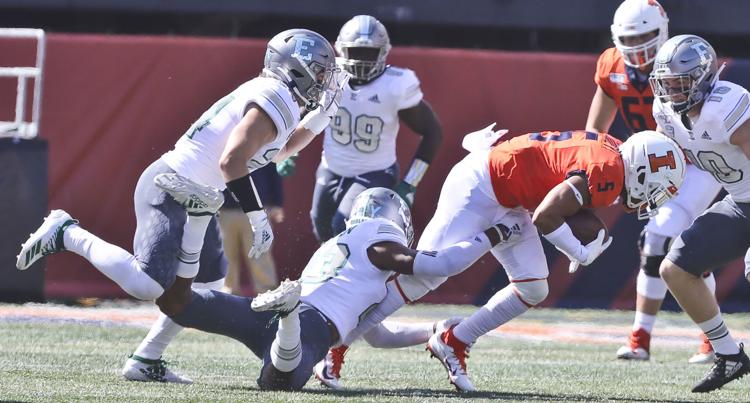 Illini E Michigan 4 09.14.19.JPG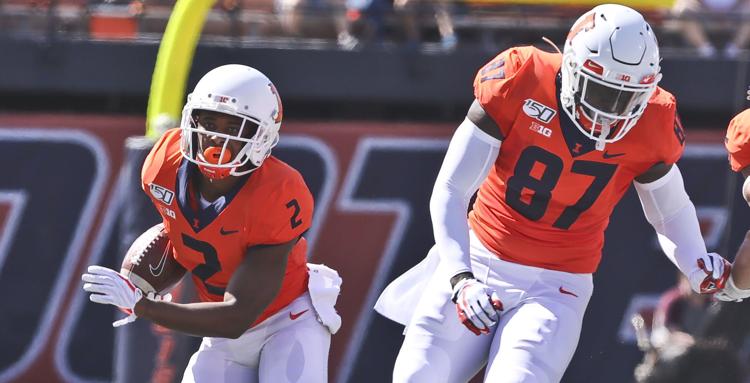 Illini E Michigan 5 09.14.19.JPG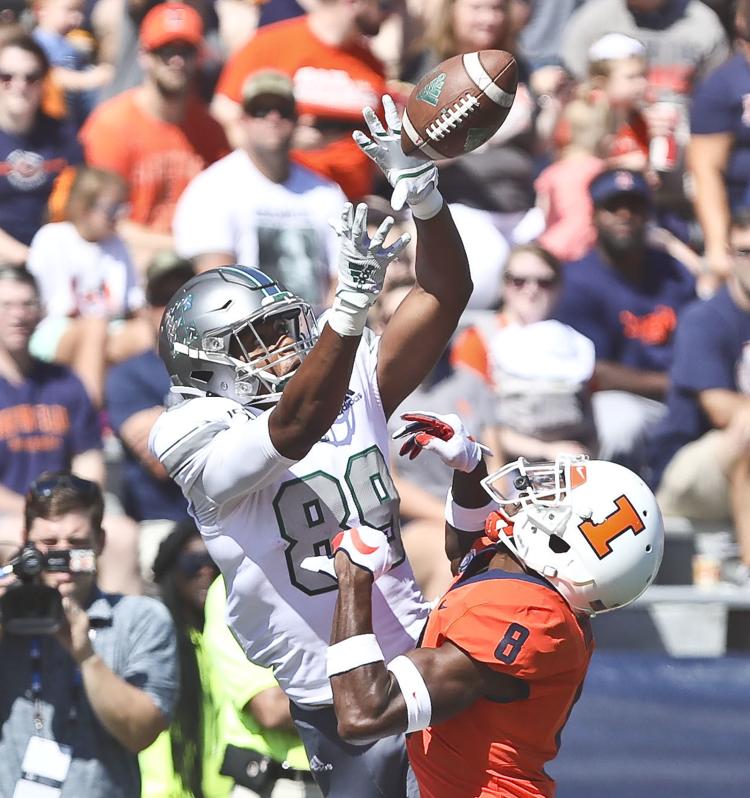 Illini E Michigan 6 09.14.19.JPG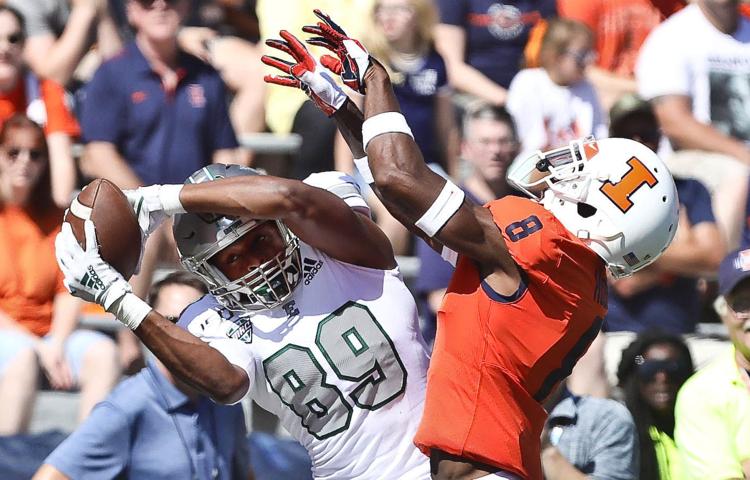 Illini E Michigan 7 09.14.19.JPG
Illini E Michigan 8 09.14.19.JPG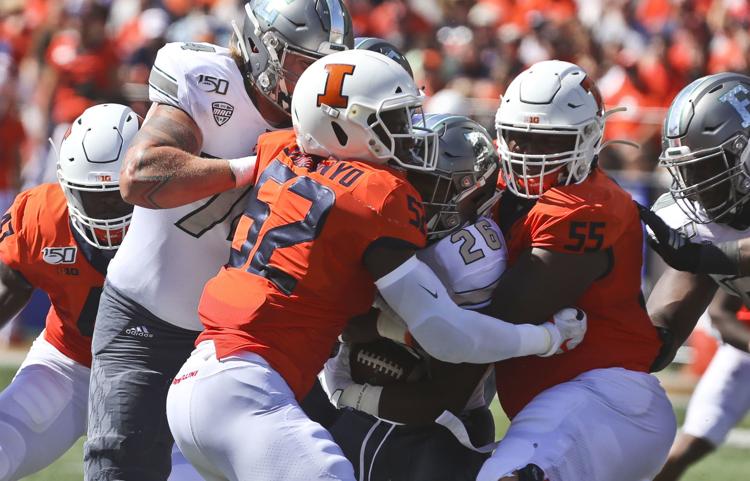 Illini E Michigan 9 09.14.19.JPG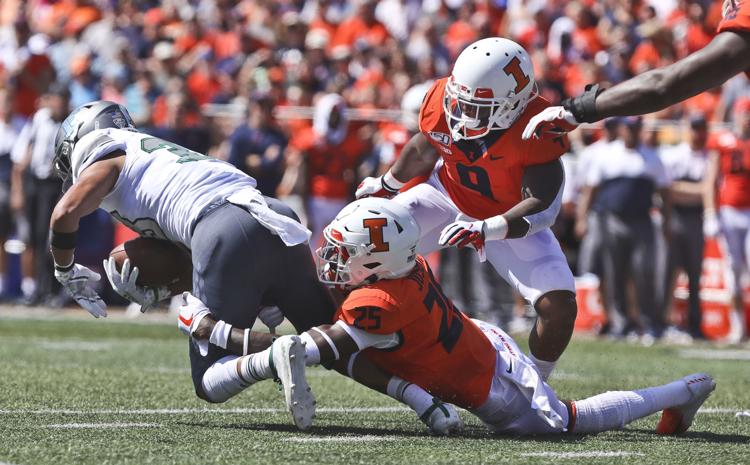 Illini E Michigan 10 09.14.19.JPG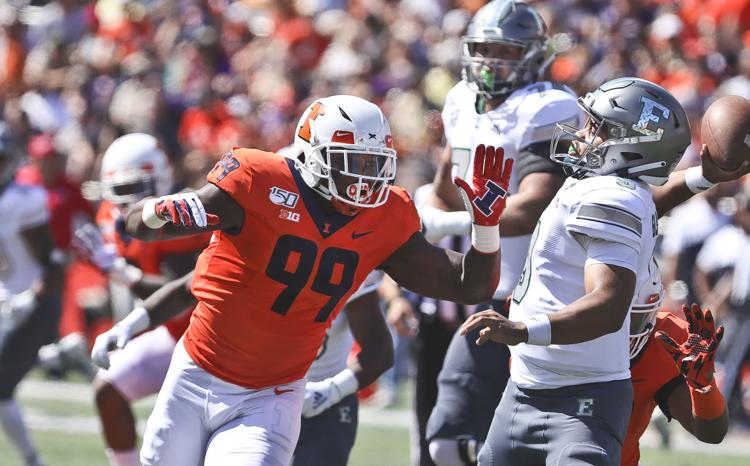 Illini E Michigan 11 09.14.19.JPG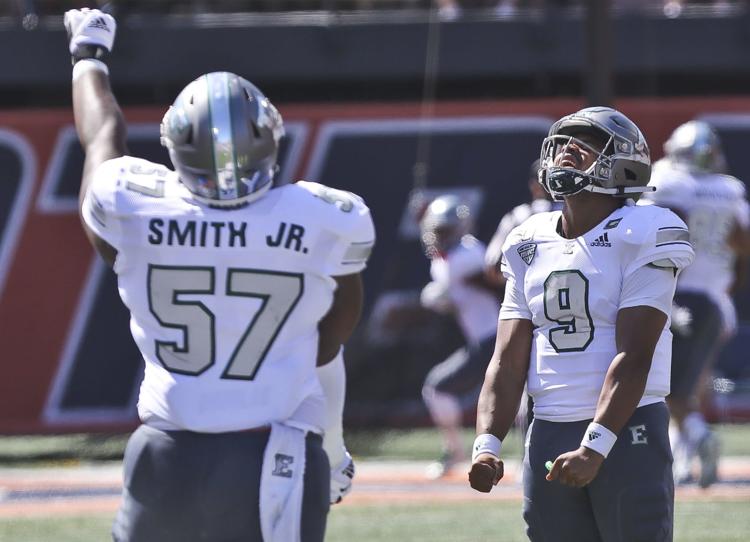 Illini E Michigan 12 09.14.19.JPG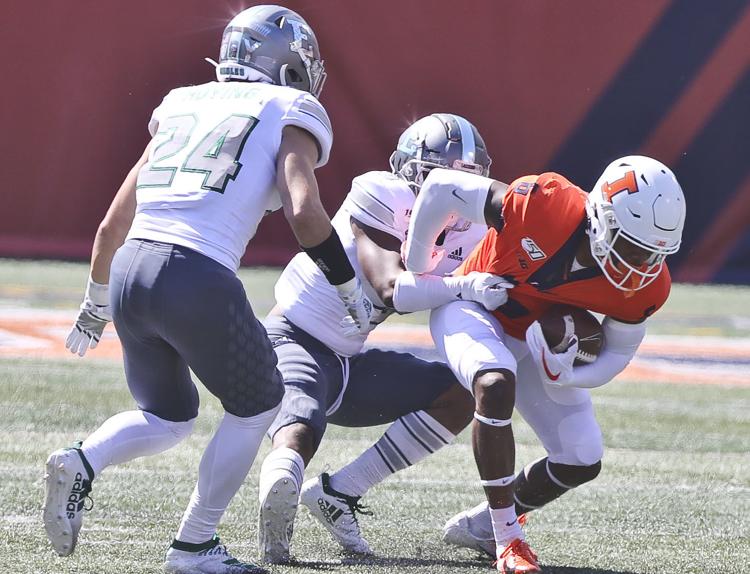 Illini E Michigan 13 09.14.19.JPG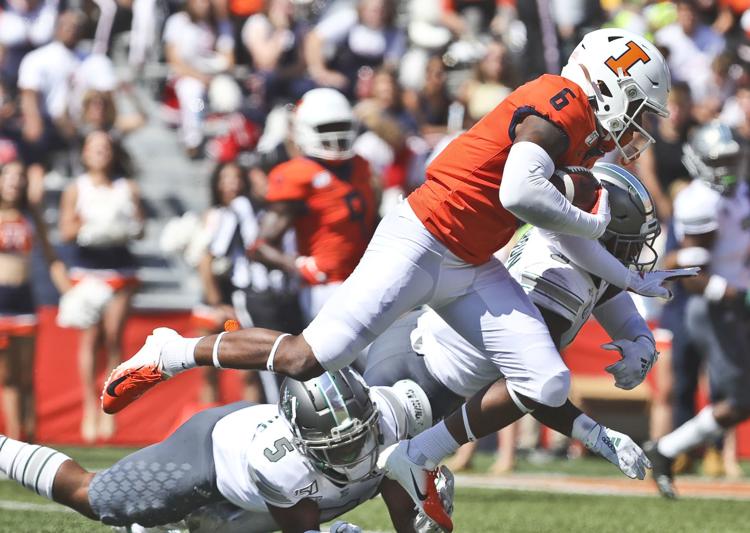 Illini E Michigan 14 09.14.19.JPG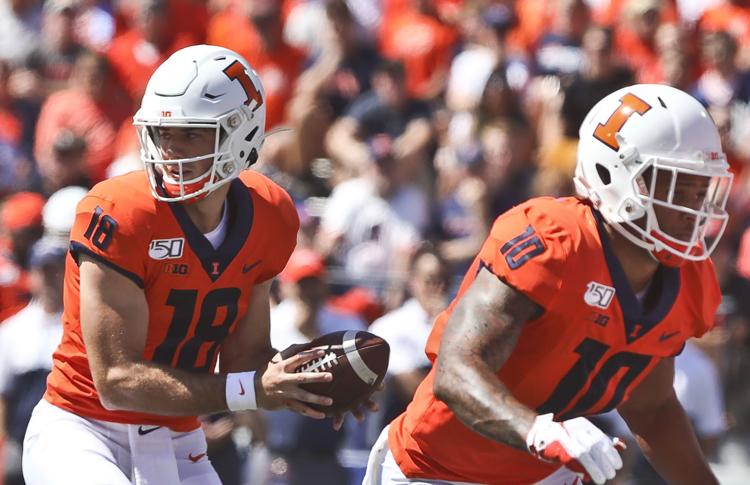 Illini E Michigan 15 09.14.19.JPG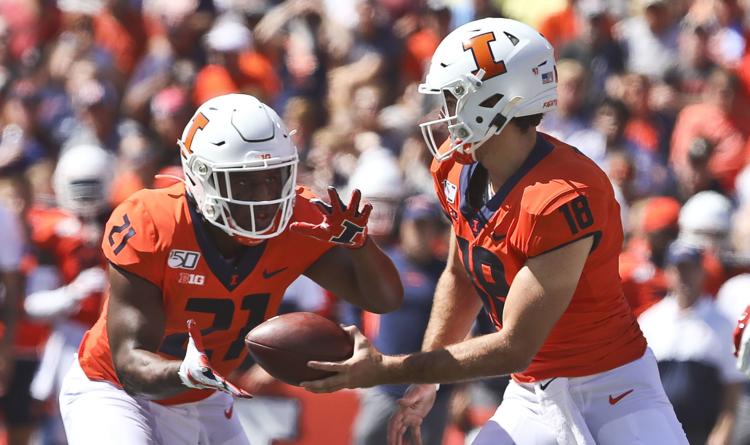 Illini E Michigan 16 09.14.19.JPG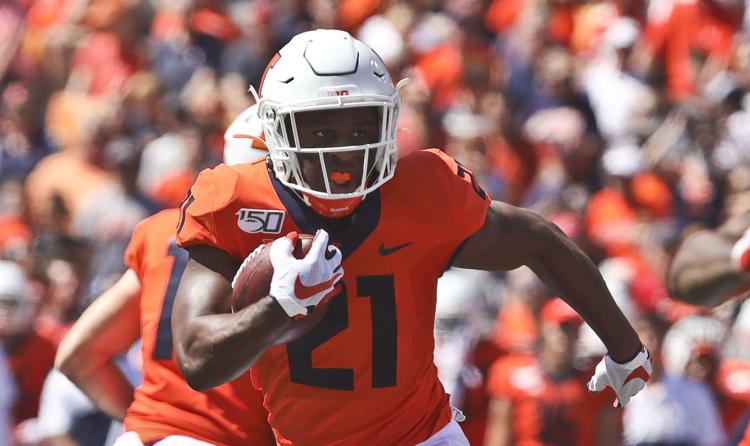 Illini E Michigan 17 09.14.19.JPG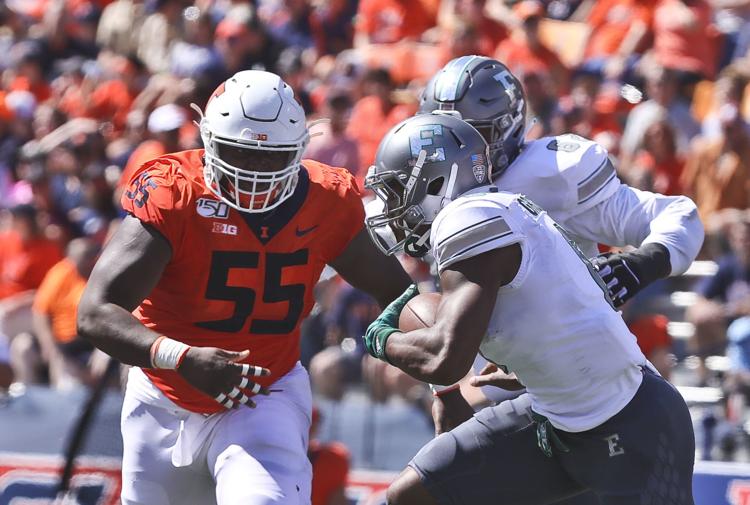 Illini E Michigan 18 09.14.19.JPG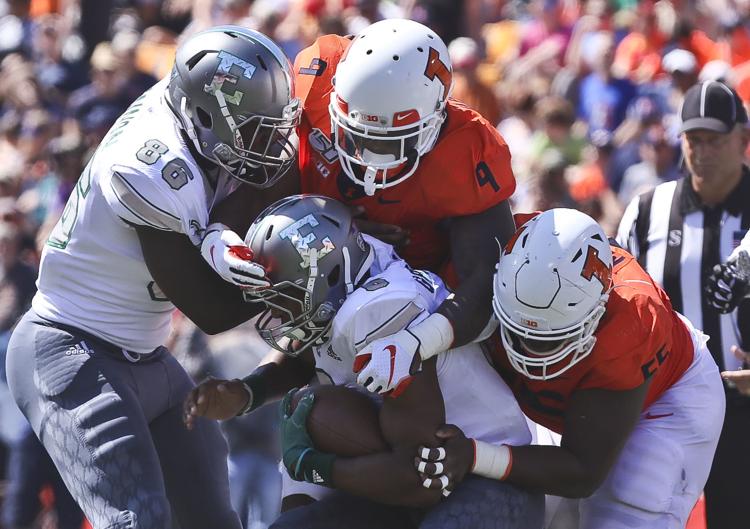 Illini E Michigan 19 09.14.19.JPG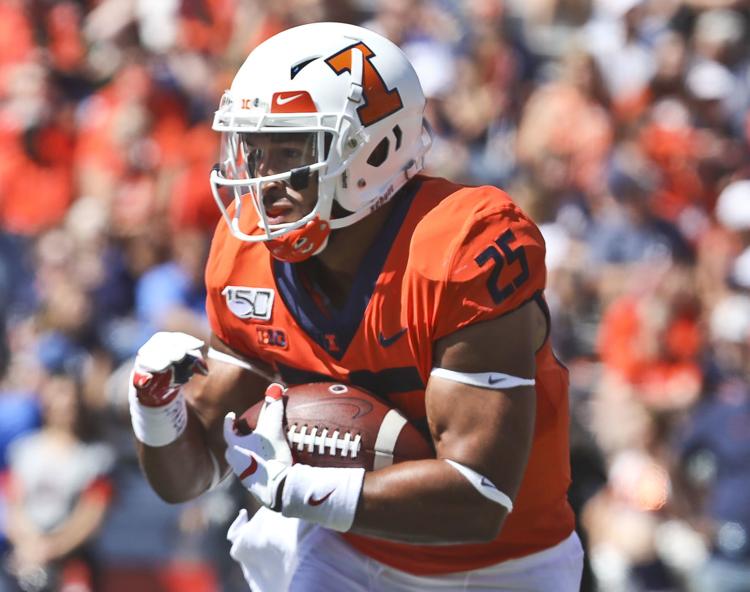 Illini E Michigan 20 09.14.19.JPG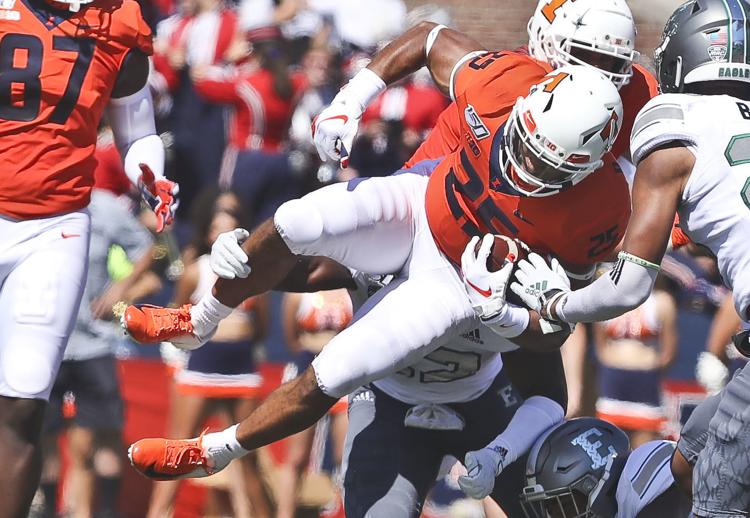 Illini E Michigan 21 09.14.19.JPG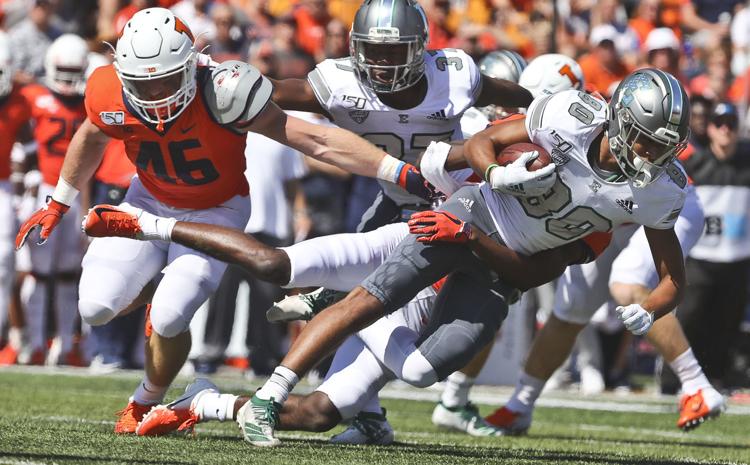 Illini E Michigan 22 09.14.19.JPG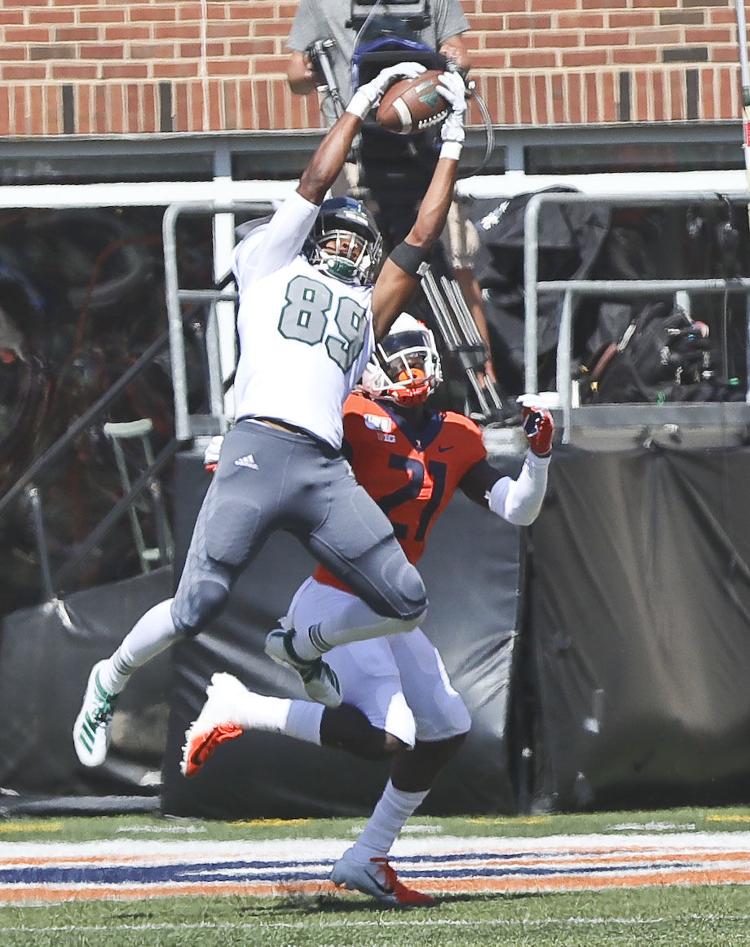 Illini E Michigan 23 09.14.19.JPG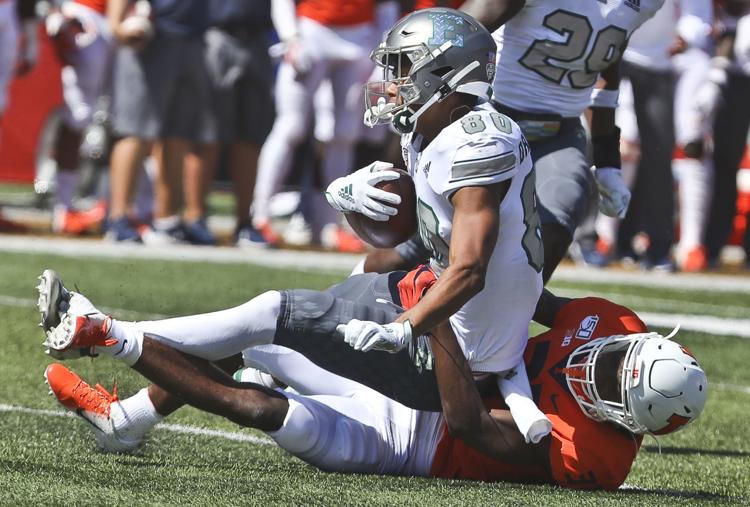 Illini E Michigan 24 09.14.19.JPG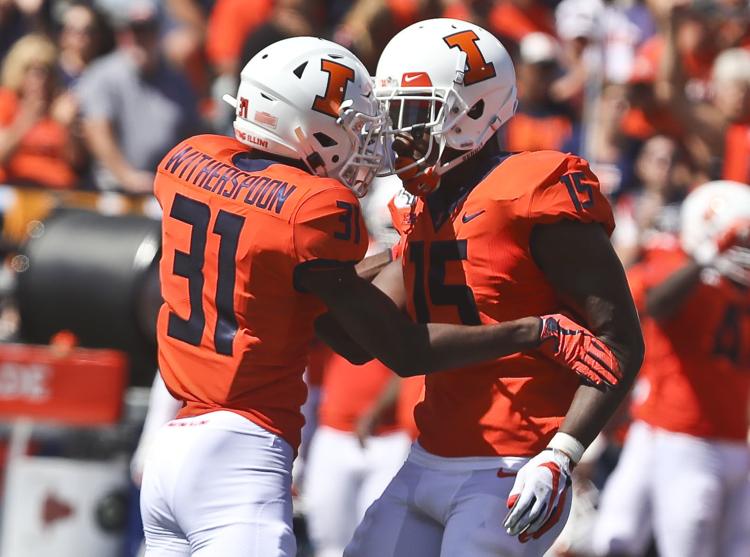 Illini E Michigan 25 09.14.19.JPG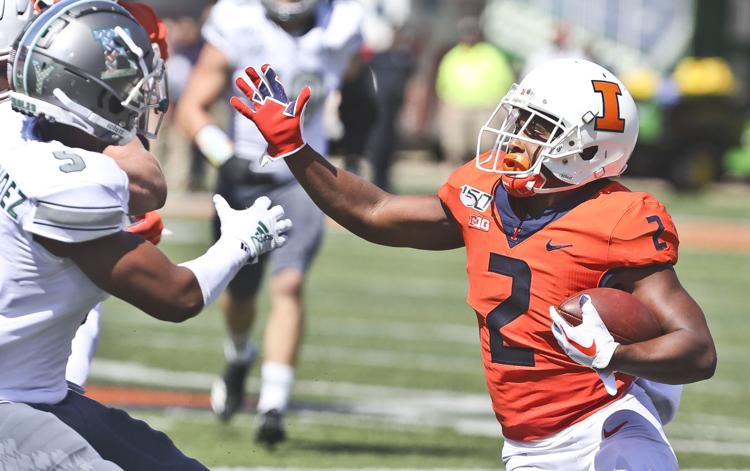 Illini E Michigan 26 09.14.19.JPG