When Lovie Smith arrived in March of 2016 and started rebuilding a broken-down Illini football roster, it was as though a yellow school bus pulled up in front of Memorial Stadium and unloaded a mismatched collection of kids who were too small, too weak and too overmatched for the rigors of Big Ten football.
This was the future of Illini football? Be patient, Lovie said. Watch and see.
Bobby Roundtree was one of the kids who stepped wide-eyed from that bus, like a kindergartener a bit daunted by the first day at his new football school.
But as Lovie promised these boys would grow into men, Roundtree was one of the prospects the Illini coach was most counting on.
Three years later, and as recently as a week-and-a-half ago when Lovie was in Decatur for the Illini Club pep rally, he could point proudly at Bobby Roundtree as an example of how his plan can work exquisitely when the right player is groomed the right way and grows into this man-sized role.
Roundtree, Lovie said, was the poster child of a student-athlete who embraces the challenge and becomes the kind of talent and team leader that NFL teams were asking about before his junior year. His blossoming greatness was now. His professional future was undeniable and coming soon.
Now, however, that glee has turned into the kind of cruel gut punch that has temporarily brought the Illini football program to its knees.
Roundtree's injury this past weekend — a swimming mishap ominously described in the university's own press release as a "severe spinal injury" — knocked the wind out of a whole community of players, coaches, administrators, friends and fans.
I'll be honest. When I first read the story, I nearly became physically ill.
I got to know Roundtree during his first two years on the job. You might recall his collegiate debut on Sept. 2, 2017, when he became the school's first true freshman defensive end in 37 years to start the season opener.
He had a sack in that victory over Ball State and it looked like Lovie had discovered a diamond in the rough when he lured Roundtree to Champaign from Largo, Fla.
That has proven to be true.
If you line up every scholarship football player projected to be on the 2019 Illini roster and ranked them top to bottom, Roundtree would stand No. 1 on my list. He is already one of the best pass rushers in the Big Ten and his pro potential conjures lookalike comparisons to former Illini All-American and long-time pro Simeon Rice.
Plus he's a big, sweet, likable kid.
When the bad news arrived this past weekend, Lovie jumped on a plane and jetted to Florida. Defensive line coach Austin Clark was already down there recruiting and was one of the first to show up at the hospital. Lovie arrived urgently to comfort Roundtree and wrap his arms around his family.
When he was in Decatur recently, Lovie talked about how Roundtree worked extra jobs in high school, not to rake in money to buy himself the next video game, but to help his mom, who lived in a one-room apartment and faced a tight financial situation.
Lovie at the hospital this week is Lovie at his best. He may never be entirely comfortable cracking wise in front of a big group or swapping stories with the media. But one-on-one with a player or up close with a player's family, he's a genuine father figure whose NFL pedigree makes him a man people look up to.
In the moment of greatest need for a devastated player and his family, Lovie was there and was still there as of late this week.
More members of the Illini family will need to be there, too.
I don't know how this will work, but this impossible-to-describe group we refer to as "Illini Nation" will need to rally on Roundtree's behalf. I have no doubt they will.
Fans find time and enthusiasm to closely monitor every recruiting scenario, jumping on social media to message potential players and sing the praises of the Illini. Those fans speak to those players as though they know them.
By the time they're an ascending junior like Roundtree, it's possible those fans actually do know them. Or feel as though they do.
Together — and the population of "Illini Nation" is impossible to quantify — they have an opportunity to help this young man and his family through a brutally challenging stretch.
The university has said it will soon reveal the specifics but there's a plan being finalized to make donations a simple procedure. He faces daunting medical costs.
When the injury happened, it didn't take long for Lovie to issue a plea for prayers. Truthfully, I didn't know what to realistically pray for. Still don't.
But I hope no matter how serious his injury, and how his rehabilitation plays out, Bobby Roundtree will one day return to campus where the entire Illini football program is aching for him now. I hope he'll have a chance to be saluted at Memorial Stadium, where fans are heartbroken that an athlete who took a chance on the Illini three years ago has suffered an unspeakable blow.
Lovie will rally his kids. Someone else will step up on the defensive line. Football will go on.
But when those kids step off the yellow bus on the first day of school, no parent imagines such a punch in the gut is waiting in the not-too-distant future. That's what has buckled the knees of the entire Illini football program.
---
 ILLINI COVERAGE
---
MORE: Check out these 16 NFL stars with Illini roots
Geronimo Allison // WR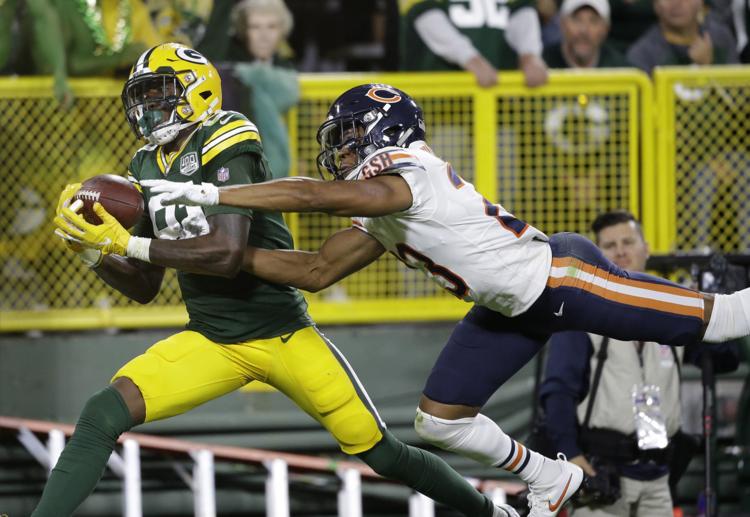 James Crawford // LB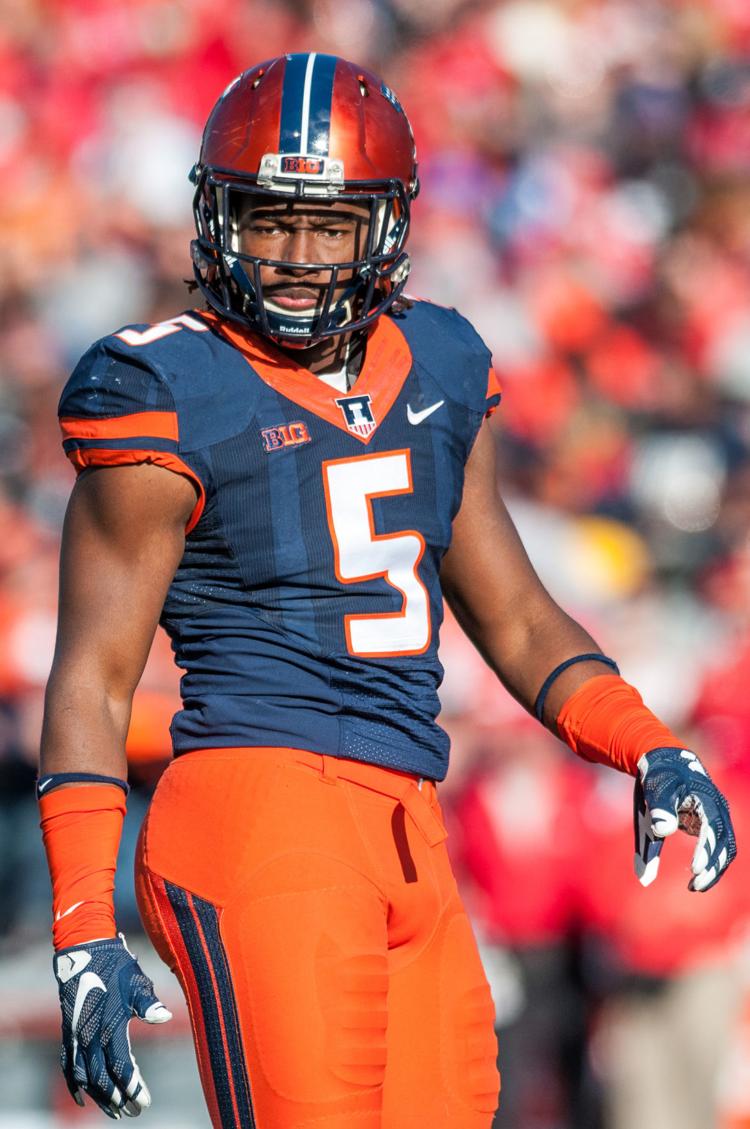 Clayton Fejeldem // SAF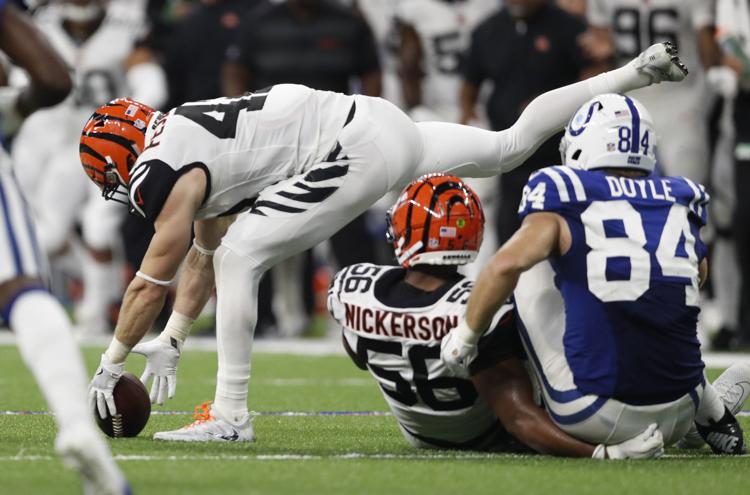 Josh Ferguson // RB
Justin Hardee // DB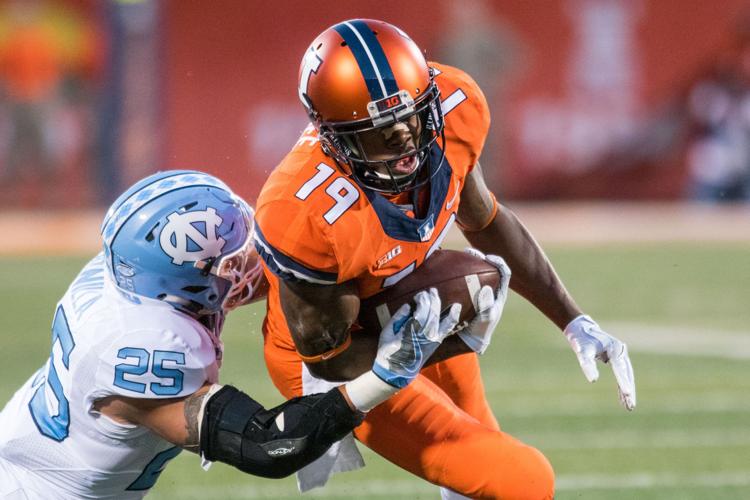 Michael Hoomanawanui // TE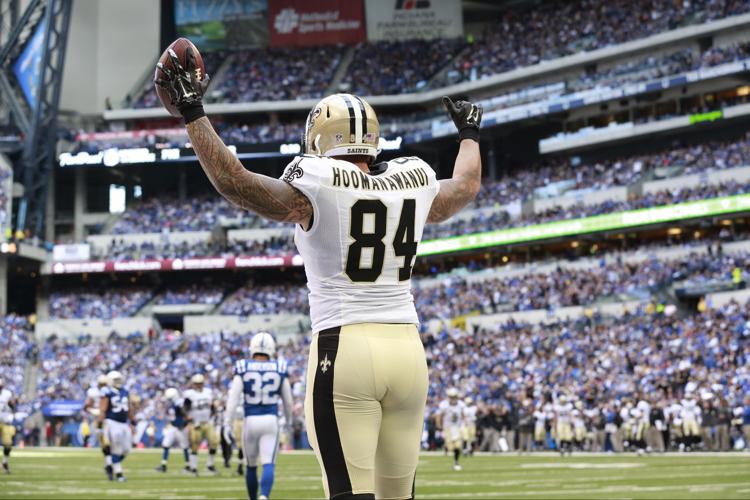 Ted Karras // OG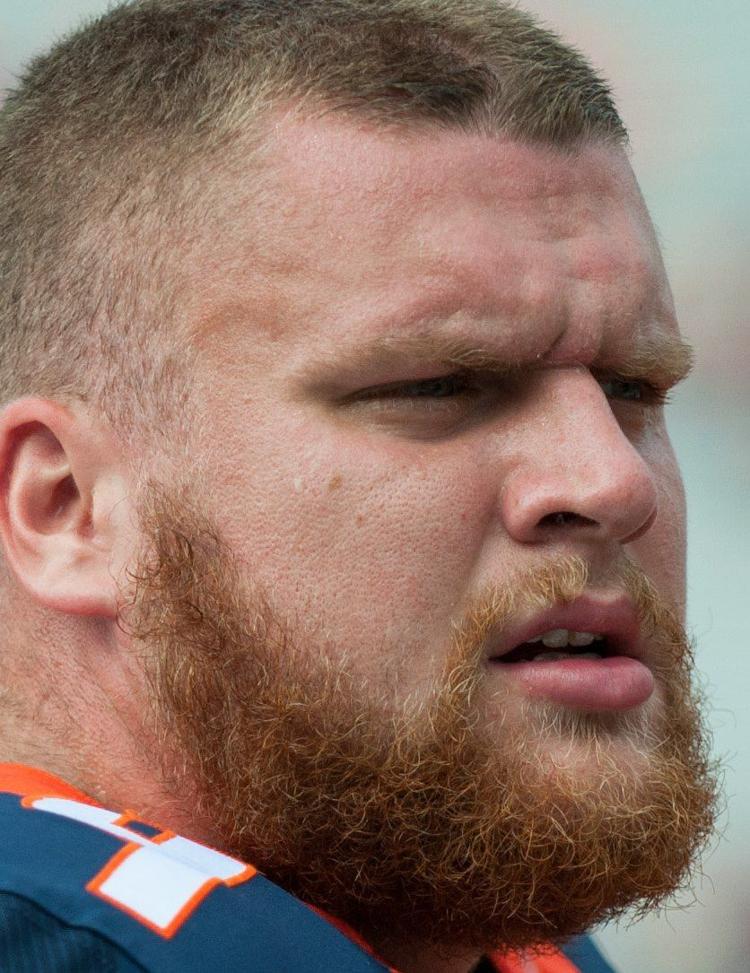 Matt LaCosse // TE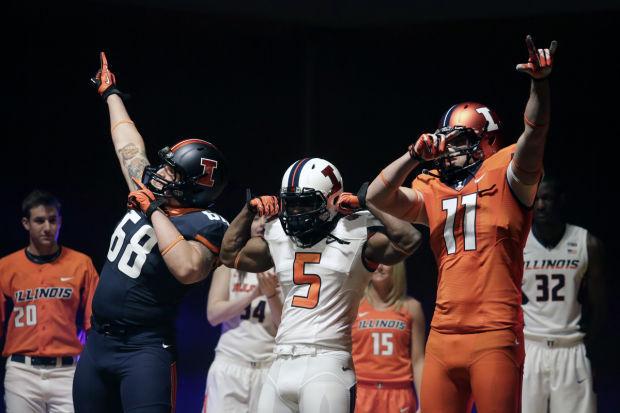 Corey Liuget // DE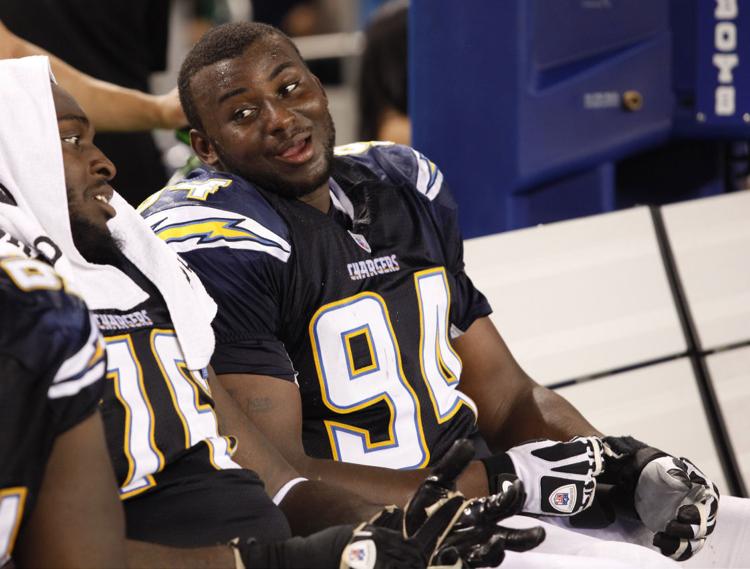 Whitney Mercilus // DE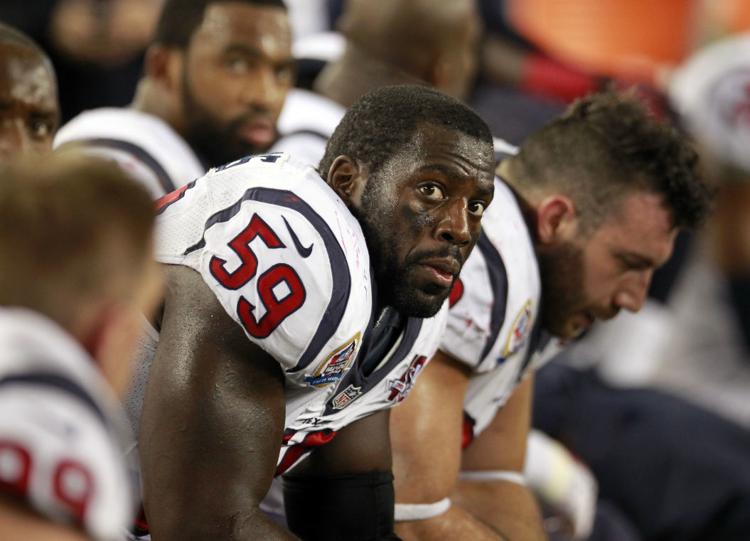 Hardy Nickerson Jr. // LB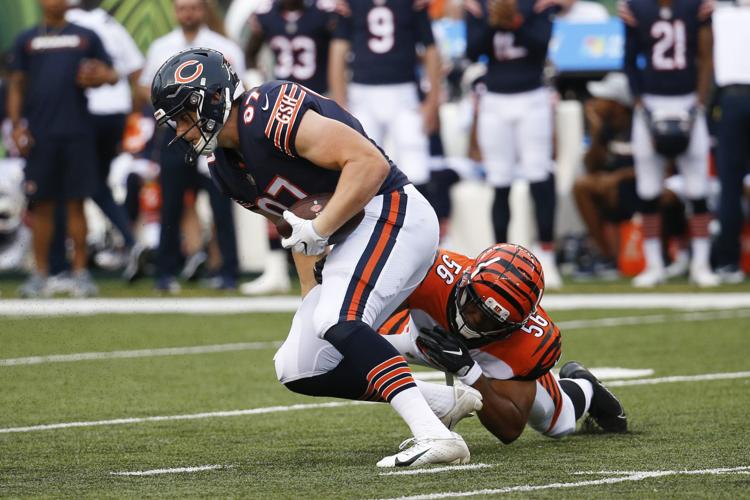 Carroll Phillips // DE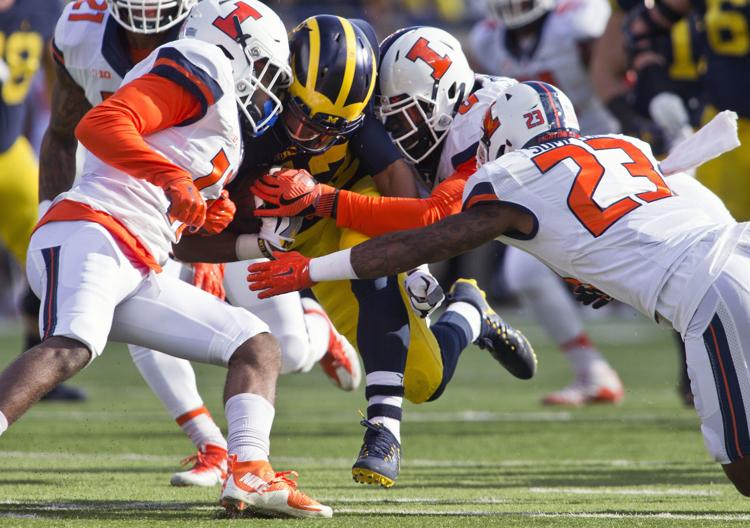 Dawuane Smoot // DE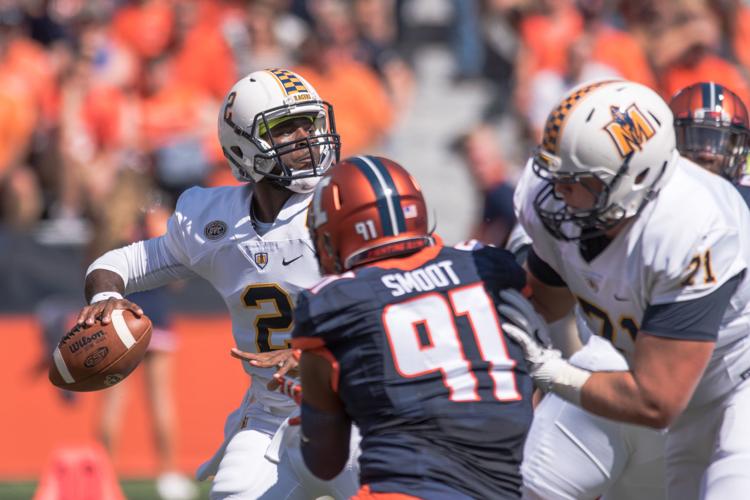 Akeem Spence // DT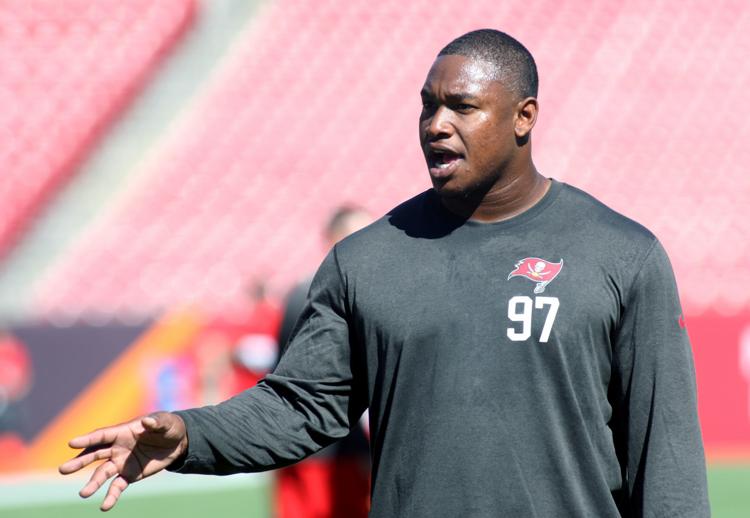 Jihad Ward // DE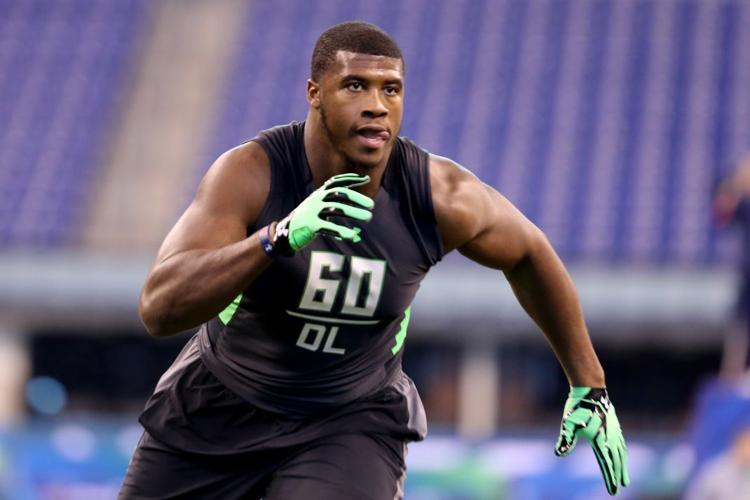 Tavon Wilson // FS