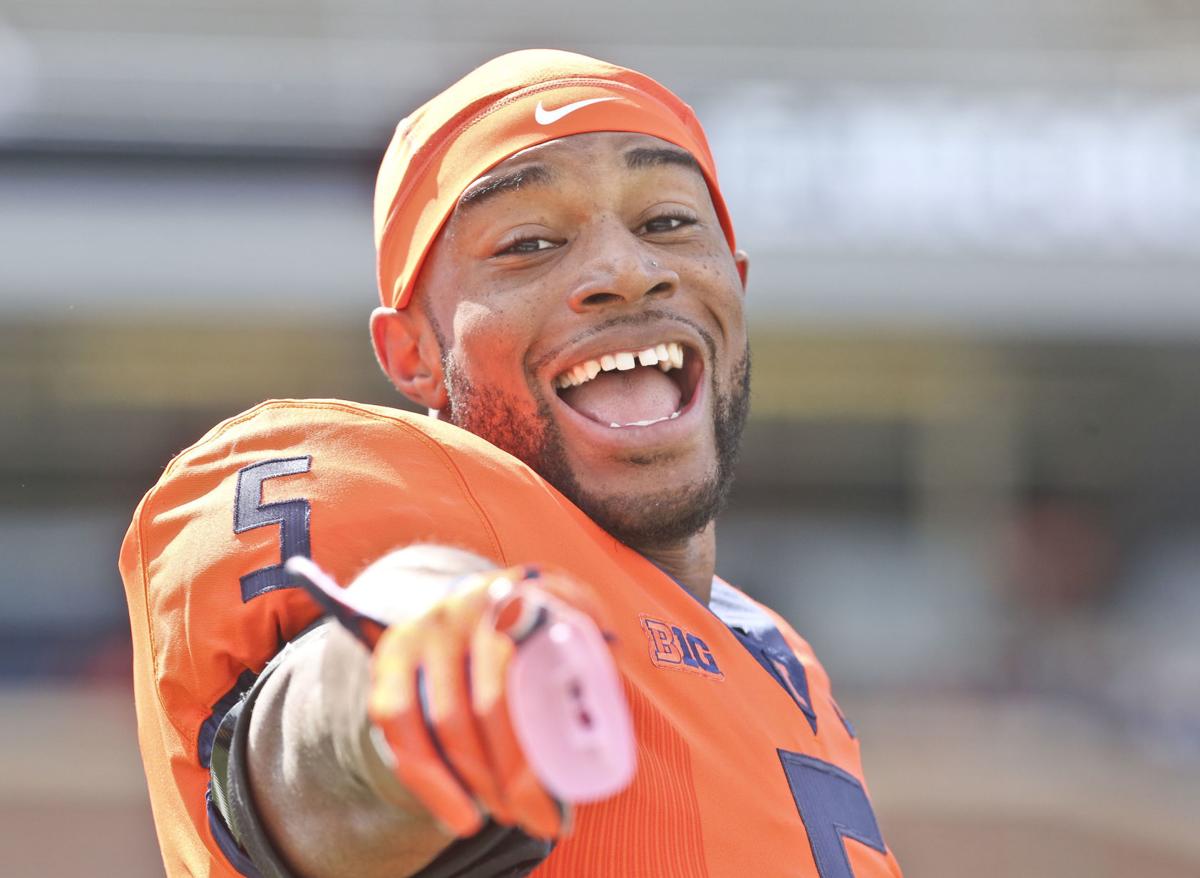 He started moving his hands as if he were moving in place while bringing his knees near his chest in a running motion, recreating the play that mentally solidified himself as a football player in his junior year at Bishop O'Dowd High School in Oakland, Calif.
The play was vivid in his mind, like it was flashing in front of him in slow motion. Eifler, a junior linebacker, read Berkeley High's No. 1 receiver. It was a dig route and Eifler knew his target would break inward to catch a pass in the red zone. He made a play on the ball, intercepted the pass, stumbled a bit and, as he recalled it, didn't get any blockers in front of him. So he "turned on the jets" and took the interception 95 yards to the end zone with still some energy left in the tank.
In his mind, he could do this football thing. It was just his seventh career football game after former Illinois defensive coordinator Hardy Nickerson, then the O'Dowd head coach, convinced Eifler to play football, meaning his old sport of basketball would take a backseat.
That was before Eifler got home later in the season to find "like 400" letters from colleges in the mail; before he became the No. 21 prospect in California in the 2015 class, and the No. 11 outside linebacker prospect in the nation, according to 247Sports; and before he committed to play at the University of Washington, then transferred last season to Illinois, costing him a year of eligibility.
Eifler was a redshirt as a freshman and played in all 13 games in 2017 as a redshirt freshman with six tackles.
He's paid his NCAA-mandated dues and is ready to make a splash and prove himself as a strongside linebacker for the Illini. In his year away from game action — he's only played three seasons of football in his entire life after taking a redshirt at Washington — Eifler learned mental toughness. He was on the scout team last year and knew darn well he couldn't play in a game for Illinois.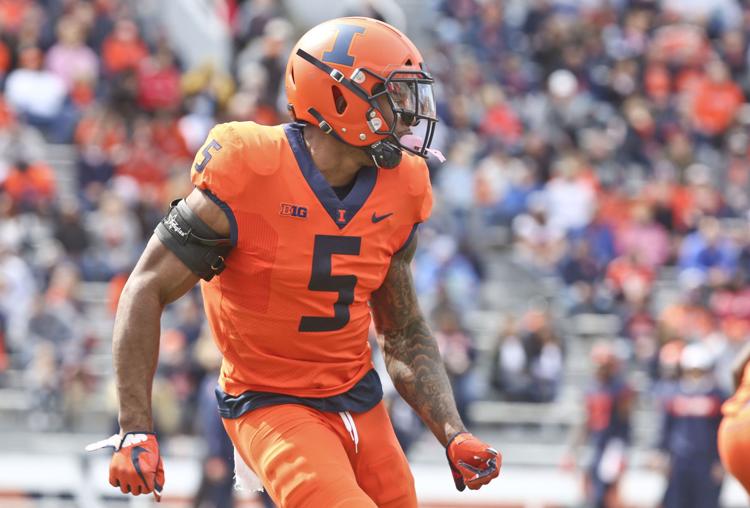 "It was definitely a long season, having to sit out and watch the team do their thing — kind of like being a passenger," Eifler said.
In Eifler, who is 6-foot-2, 220 pounds, the Illini have an athletic linebacker who was once a four-star recruit out of high school. In today's spread offenses, the importance of a linebacker who can play in space and cover tight ends is paramount. It's the reason the team also moved Delano Ware from defensive back to linebacker this offseason.
You have free articles remaining.
"I bring size, speed, athleticism and kind of like that motor, that new-age linebacker that people are talking about," Eifler said. "I can play in the box, I can play outside — wherever coach wants me to play at, I'll play that position. I'll do whatever I can to win."
Illinois head coach Lovie Smith said the athleticism that Eifler brings is a "must" this day in age. He fits the profile that the coaching staff is looking for in their linebackers: Someone who can be an impact player in run defense but also quick and athletic enough to guard a receiver, tight end or running back down the field.
"He's had a good spring," Smith said. "He's athletic, got good size, agility. It's been awhile since he's played but we think he'll be a physical player; he can play out in space. He's got enough bulk and he's tough enough to play inside. We think he's going to get into the mix and he's going to be one of the guys this year we have high hopes for."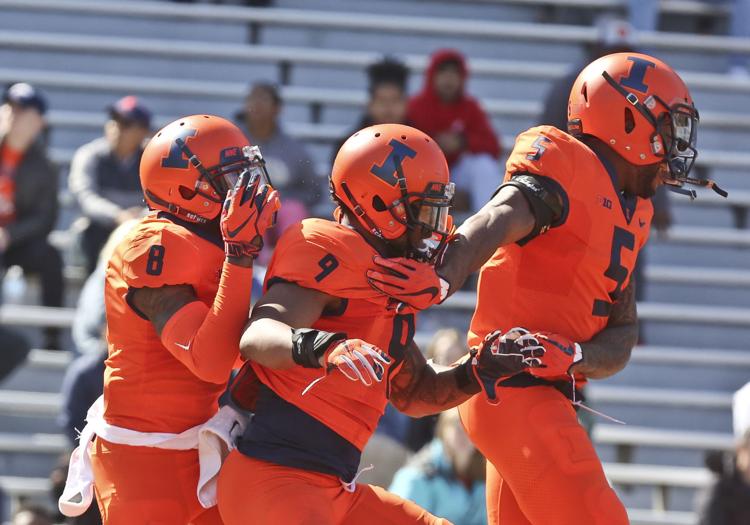 Ware and Eifler came up together in California. They played at separate schools, but knew each other. Ware saw Eifler turn from a basketball player into a linebacker with offers from major programs across the country including Oregon, Michigan, Texas A&M, California, Louisville and more.
When other linebackers talk about Eifler, they echo each other.
"I love the energy he brings. He brings a lot of energy and speed and athleticism to the linebacker group," Ware said.
"He bring a series of things: His versatility, he can cover, his structure, he's built for the box and built outside the box. Everything sideline to sideline, he's good overall," linebacker Dele Harding said.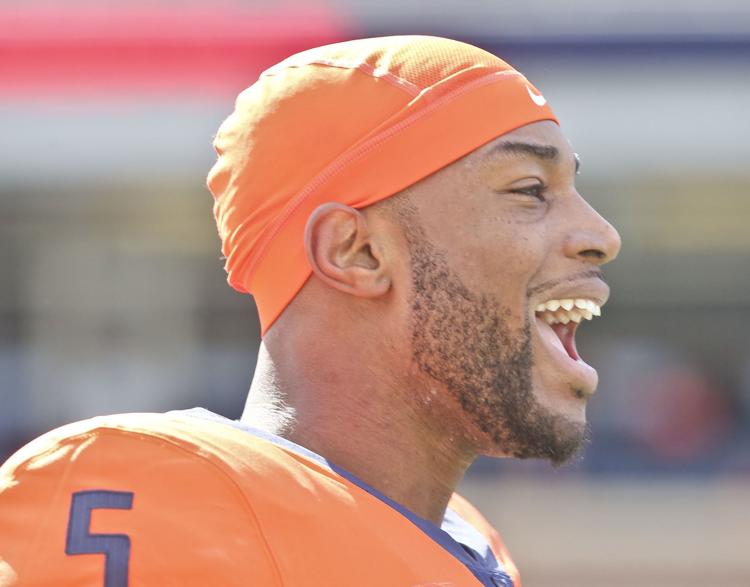 After practice on Wednesday, Eifler did his post-practice stretch and went to the JUGS machine for extra work catching the football. More times than not, he said, linebackers don't get passes thrown their way in practice.
He has to stay sharp. It's hard telling when a pass will come his way that ends in a 95-yard sprint to the finish.
Contact Joey Wagner at (217) 421-6970. Follow him on Twitter: @mrwagner25