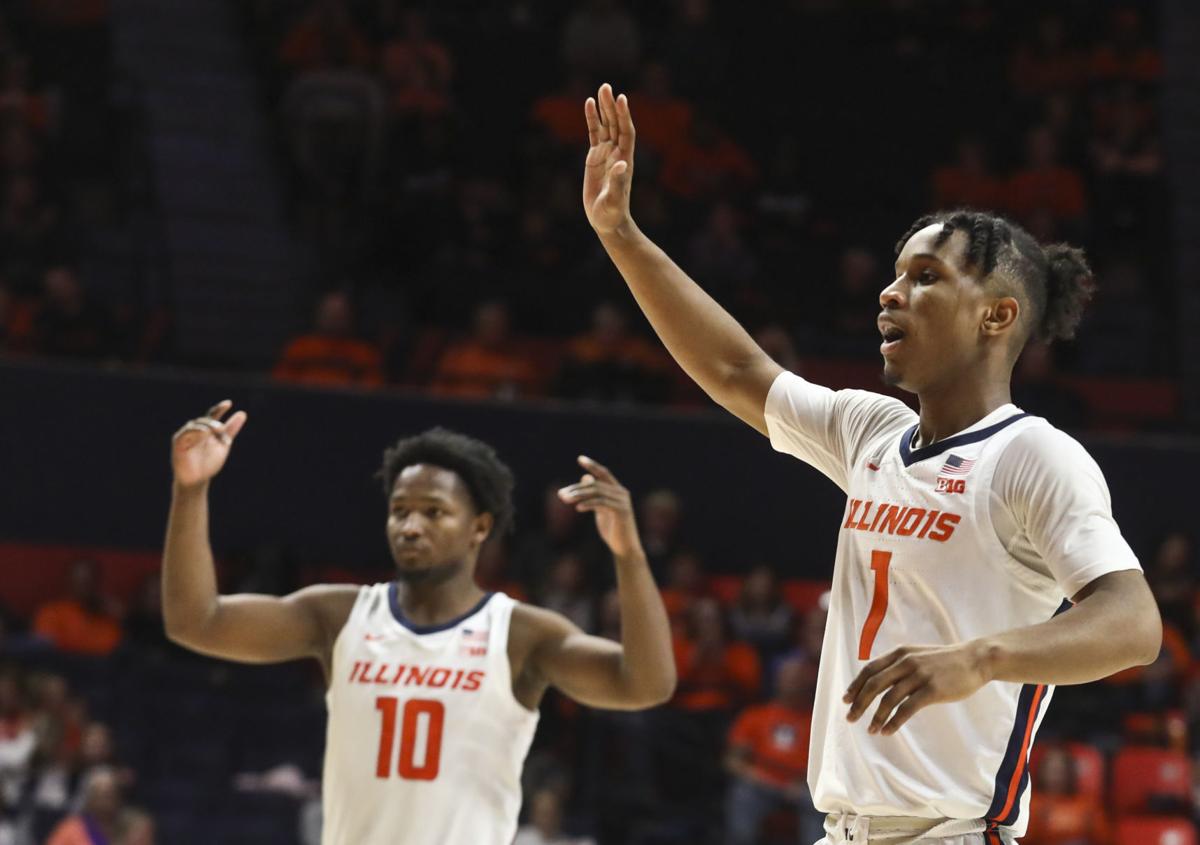 CHAMPAIGN — There was value in the last four games for the Illinois men's basketball team.
The Illini needed games against Hawaii, The Citadel, Hampton and Division II Lindenwood — both offensively and defensively. Illinois has scored more than 100 points in back-to-back games and freshman Kofi Cockburn got valuable in-game minutes during those games early in his career.
Things started to click, regardless of the opponent, since returning from a two-game Arizona road trip where Illinois (6-1) split the trip.
The games against lesser competition are quickly fading into the rearview mirror. Bigger challenges, including a pair of early Big Ten Conference games, are coming beginning on Monday when Illinois hosts Miami (4-3) in the ACC/Big Ten Challenge (6 p.m. ESPN2).
Illinois took Thanksgiving day off before two-a-days on Friday with game prep for the Hurricanes beginning on Saturday. Shooting was a focus for Illinois, a luxury not always offered during stretches when a team is in game-preparation mode. With no classes because of the fall break, the focus has shifted exclusively to basketball.
"I think every coach enjoys those little breaks when it's very singular: It's basketball," Illinois head coach Brad Underwood said. "The one thing it allows you to do is get in the gym and get a lot of shots. We tried to do something very simple and that was have every player get better in one area, and try to focus on one area."
After Miami, Illinois travels to No. 5 Maryland on Saturday and hosts a red-hot Michigan team on Dec. 11. The only non-conference games remaining on the schedule after Monday's games are: Old Dominion (Dec. 14), Missouri (Dec. 21) and North Carolina A&T (Dec. 29).
"Just winning these three games right here could make some noise for Illinois basketball," junior guard Trent Frazier told reporters on Sunday. "This is obviously a big opportunity for this team. We've got to take this serious and show the nation what we're about.'
First though, Illinois has to deal with Miami. Underwood expects forward Keith Stone, a graduate transfer forward from the University of Florida, to make his season debut on Monday for the Hurricanes after suffering a season-ending knee injury in January.
Stone will accompany Hurricanes' leading scorer DJ Vasiljevic (13.9 points per game), Kameron McGusty (13.3 ppg) and Chris Lykes (12.9 ppg).
"This is a team that's a very, very explosive team; or can be offensively," Underwood said. "Now they get to add a piece in Stone. We know we've got our hands full. We've got to continue to grow and be better than we've been. It should be a great challenge. The ACC/Big Ten Challenge is a special event. It's gone on for a long time. It's one of those things, a lot of bragging rights and something that's looked back upon a lot as the season goes on."
The Illini took more than enough steps in the four games since returning from Arizona. Cockburn set the freshman rebounding record (17) against The Citadel, Giorgi Bezhanishvili looks much more comfortable on the floor with Cockburn, Alan Griffin scored 19 points against Hampton, Da'Monte Williams had 18 points against Lindenwood. 
Those players, in addition to sophomore guard Ayo Dosunmu (16.3 ppg), senior guard Andres Feliz (15.3 ppg) and Frazier (9.7 ppg) have Illinois humming along as the third-highest scoring team in the nation (88.3 ppg).
Illinois has a chance to make a splash in its next three games.
"I always look at them like opportunities," Underwood said. "When you're in the Big Ten, everybody in this conference is going to play a really, really hard schedule."
Illinois is 8-12 all-time in the Big Ten/ACC Challenge and 5-3 at home. The Illini are aiming for its first Challenge victory since beating N.C. State in their last home game in the event in 2016.
---
PHOTOS: Illinois beats Nicholls State in overtime
Cockburn_Kofi 2 11.05.19.JPG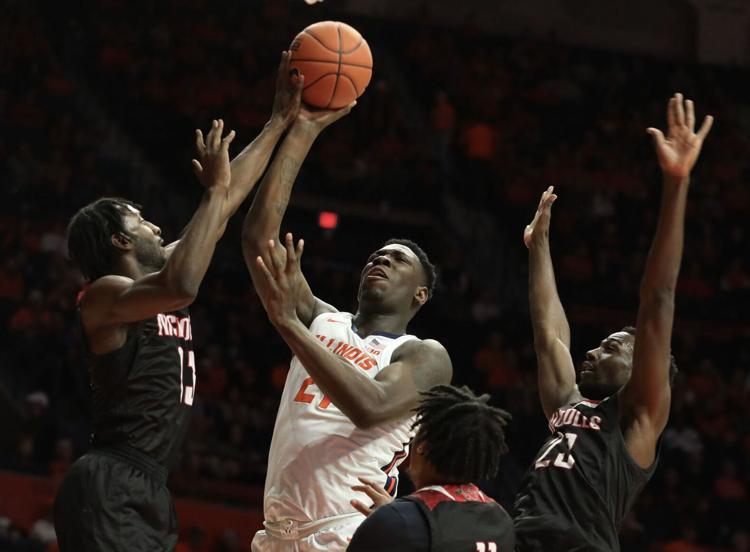 Cockburn_Kofi 3 11.05.19.JPG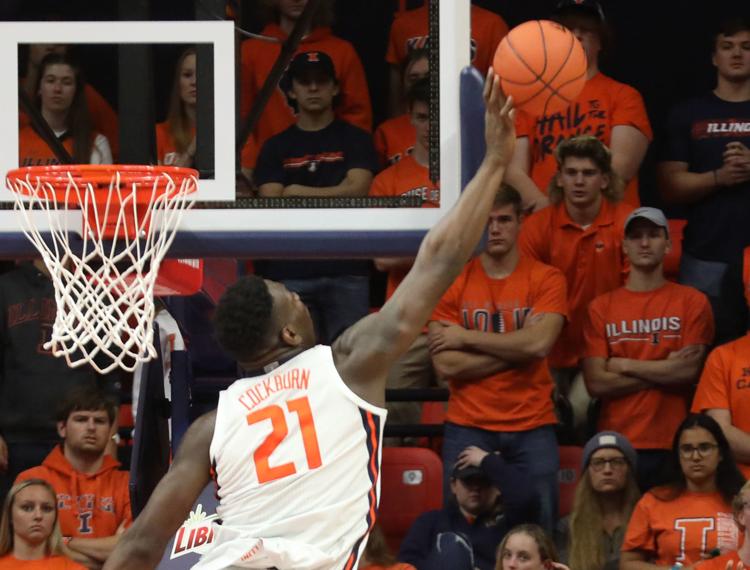 Cockburn_Kofi 4 11.05.19.JPG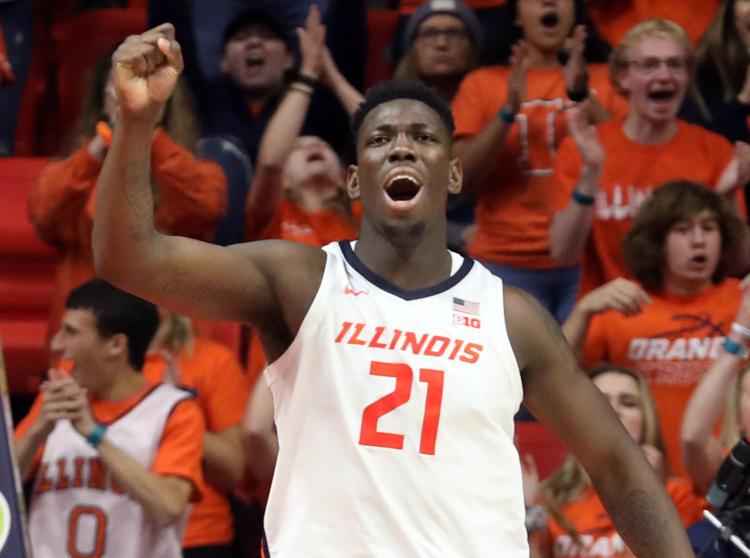 Cockburn_Kofi 11.05.19.JPG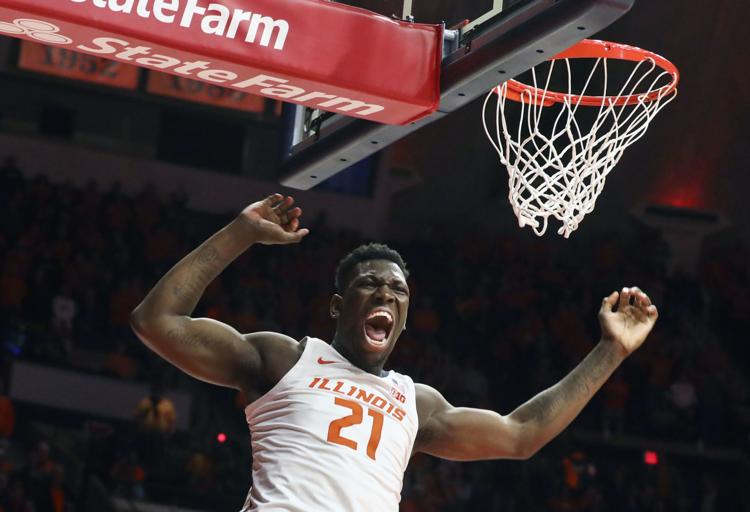 Dosunmu_Ayo 2 11.05.19.JPG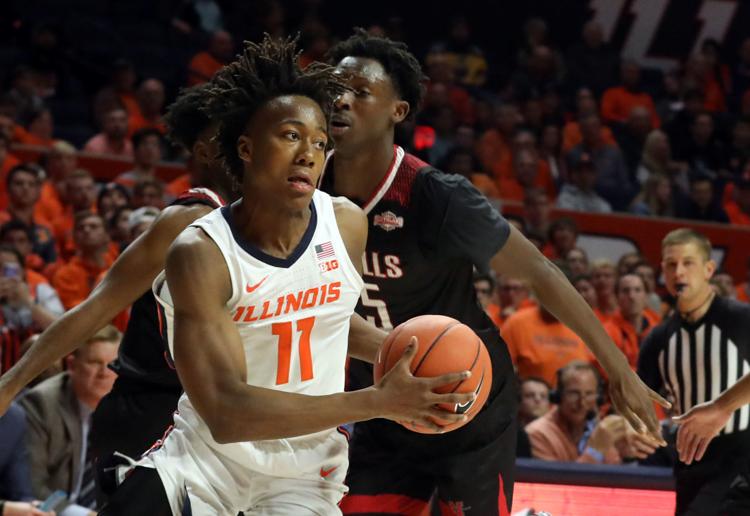 Dosunmu_Ayo 3 11.05.19.JPG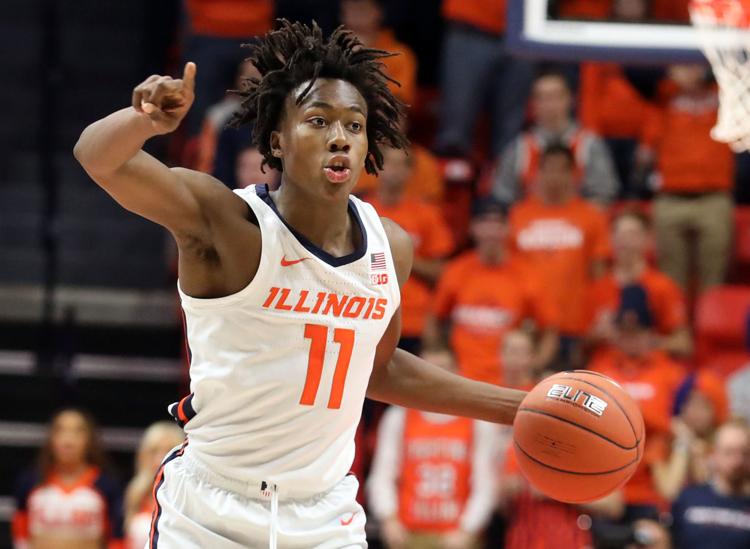 Dosunmu_Ayo 11.05.19.JPG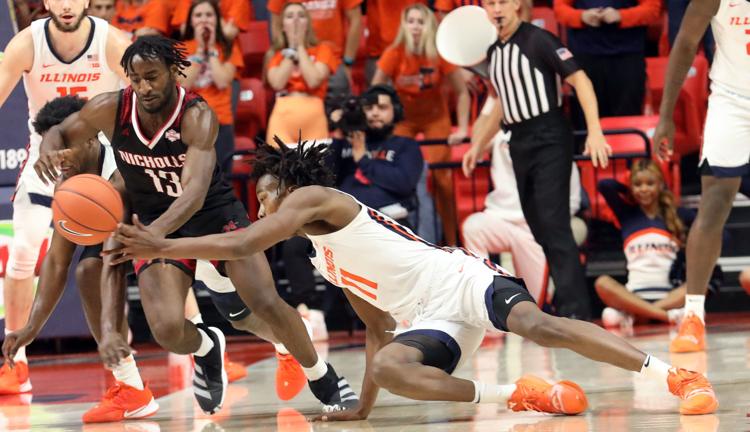 Feliz_Andres 2 110619.JPG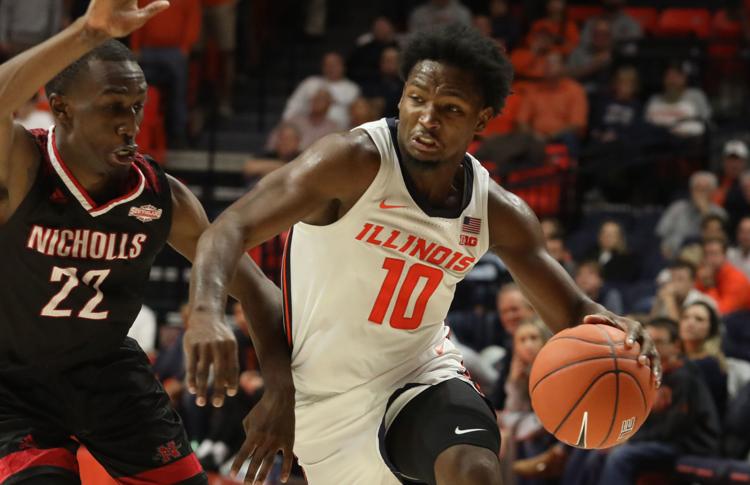 Feliz_Andres 110619.JPG
Frazier_Trent 2 11.05.19.JPG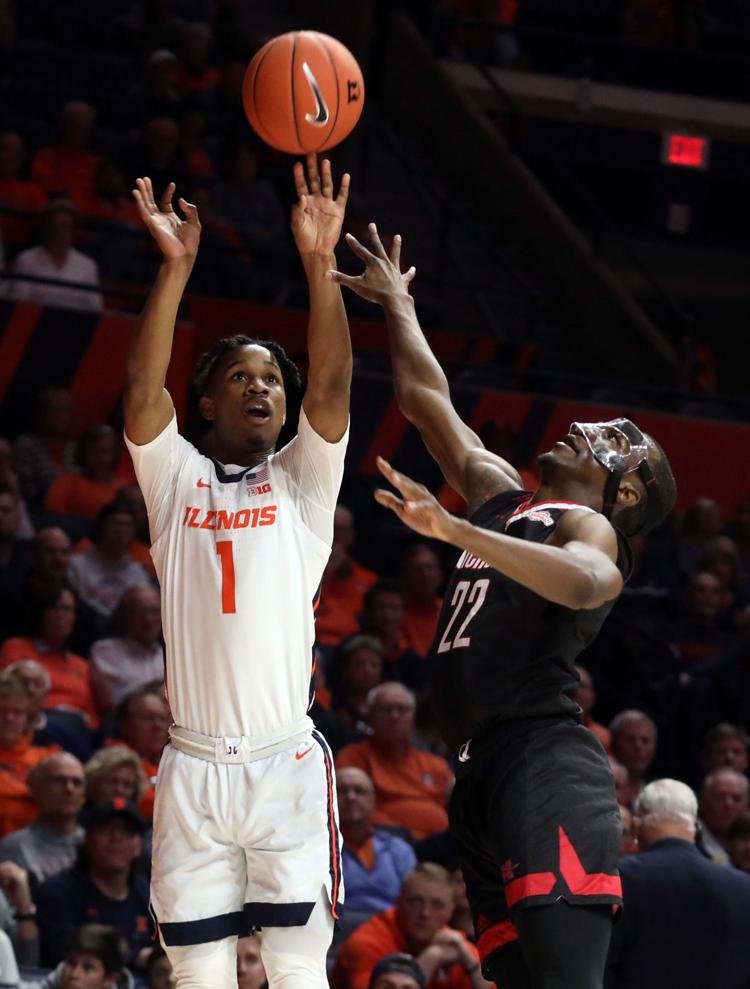 Frazier_Trent 3 11.05.19.JPG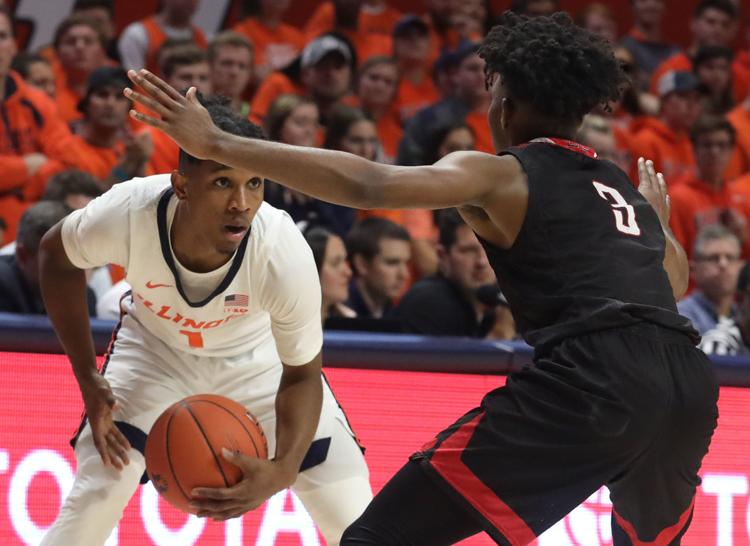 Frazier_Trent 11.05.19.JPG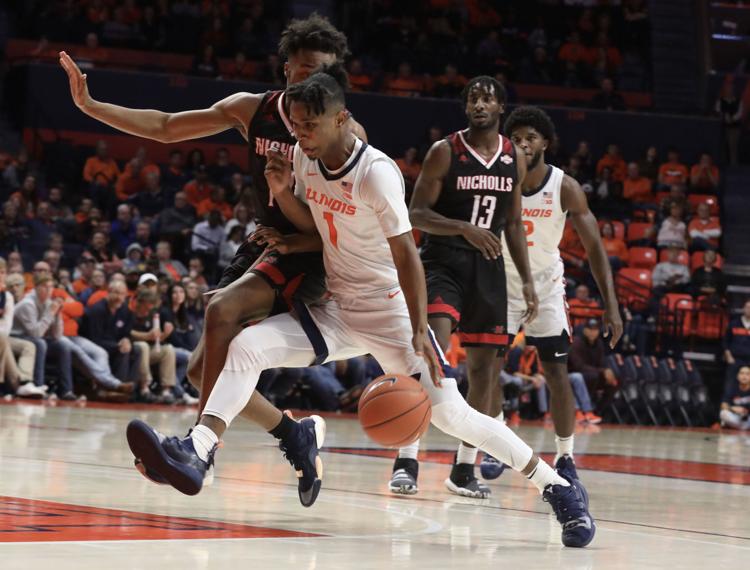 Griffin_Alan 11.06.19.JPG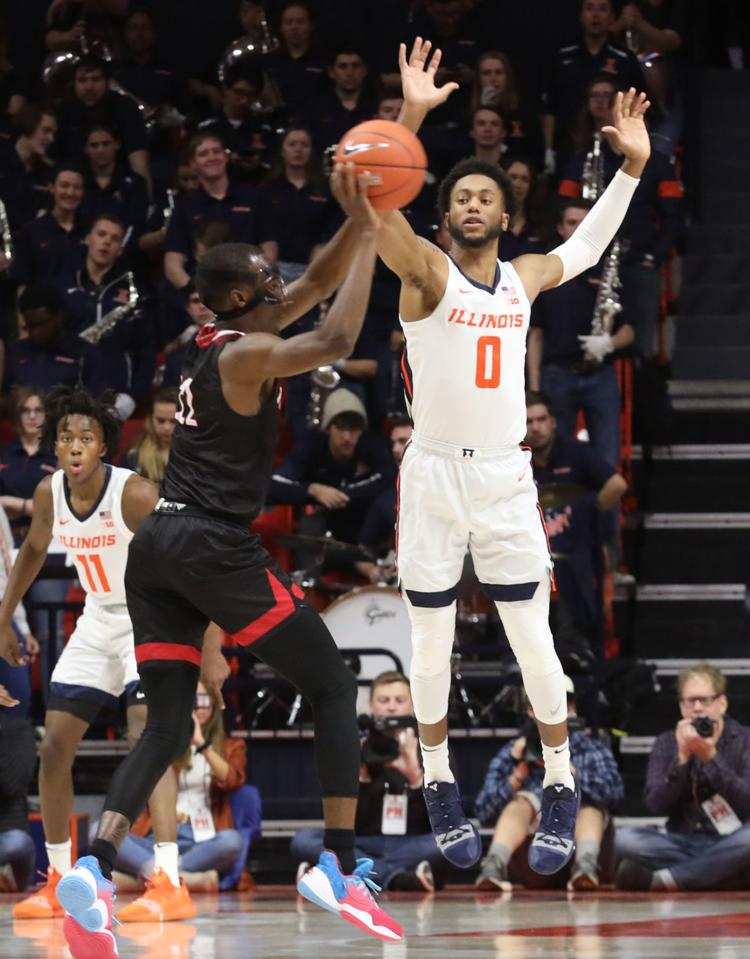 illini players 11.05.19.JPG
Underwood_Brad 11.05.19.JPG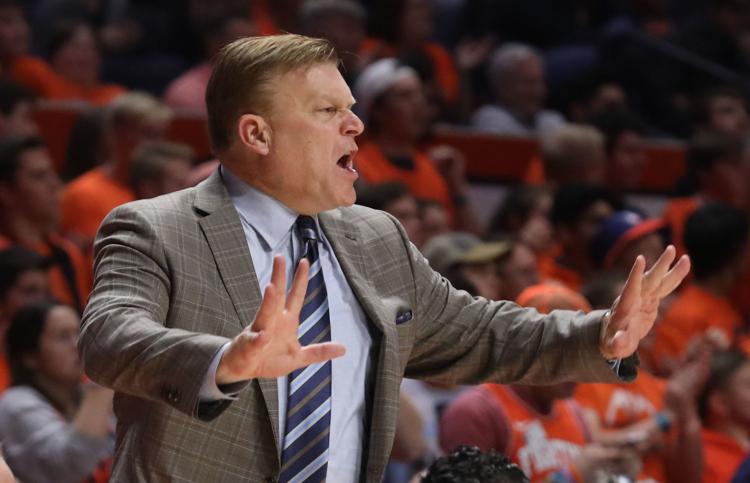 Contact Joey Wagner at (217) 421-6970. Follow him on Twitter: @mrwagner25
Be the first to know
Get local news delivered to your inbox!