That's the cynical national viewpoint of an Illini program that has become all too familiar with life in the dank, wet basement of the Big Ten standings. When the pre-season prognosticators guess the final Big Ten standings, they instinctively pencil the Illini in the cellar then work their way up.
But in Champaign, the local storyline is that this season's Illini football team is better than the national perception, better than outsiders understand, better than they're being given credit for.
The real storyline this fall will be for Lovie Smith to manipulate the best roster of his four-season tenure into a group that far surpasses those very modest expectations. And of all the player names being tossed around – the promising preps and the transfers from elite programs like Southern Cal, Michigan, Washington and Georgia – the single most important person heading into Saturday's season opener is the head coach himself, Lovie Smith.
For the Illini to convince the world that it is finally turning the corner on its sweeping rebuild of the program, what Lovie Smith does with the defense holds the key.
In the defensive team room inside the glistening new Henry Dale and Betty Smith Football Center, the number 128 is colorfully displayed across the front-of-the-room message board. That's like a parent posting your report card on the front door of the refrigerator. You know, the one with four Fs and a D-minus.
It's a painful reminder because of the 130 teams in major college football, Illinois' defense ranked No. 128 last season. That's beyond awful. And it's an embarrassment Lovie Smith hasn't hid from.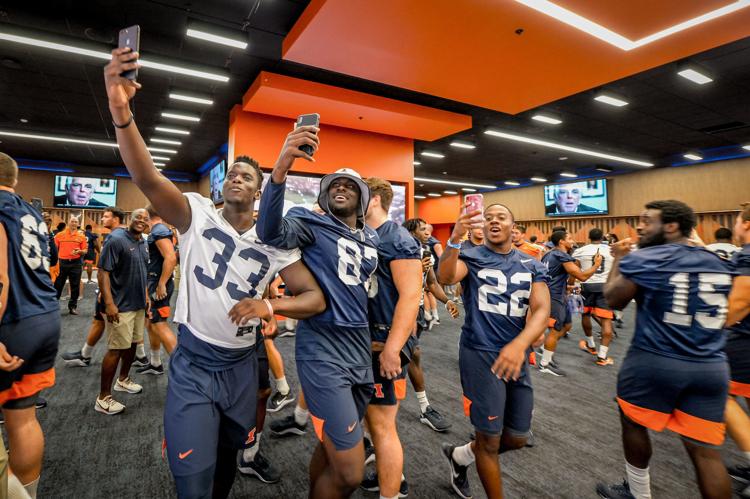 But that's where the rubber meets the road when it comes to a meaningful Illini football improvement, the kind that could send this team to a 3-0 start in the early non-conference portion of the schedule and on a quest to find three more wins in Big Ten play.
That would be a 6-6 season, modest by many standards, but it would bring Illinois its first bowl invite since December of 2014.
Is that realistic? Is it possible?
It is, but only with a favorable nod from the injury gods and only if Lovie's defense has truly used that "128" reminder as great motivation.
You have free articles remaining.
When Lovie's rebuild began, he shoved a bunch of true freshmen onto the football field, even though they were badly overmatched against veteran Big Ten opponents.
The results were predictable and he doesn't look back with regret.
"It's the only path we could have taken," he said of the start-from-scratch strategy. "When we played those young people they were our best players. It seems like that was years ago. They're leading our locker room now."
Rod Smith, in his second season as offensive coordinator, remembers going against that No. 128-ranked Illini defense last year in practice. He diplomatically said that defense is considerably improved now.
"Last year it seemed like we scored against them a lot in practice," he said. "This year there are a lot of days when they get the best of us. I think they're a lot better. I'm excited to see Lovie put his stamp on that side."
In last season's opener, the Illlini trailed Kent State 17-3 at the half. Even though they rallied to win the game 31-24, it should have been more lop-sided.
Despite its poor national reputation, the Illini are 18-point favorites Saturday against Akron.
So if the broad goal is to exceed national expectations, start there. Win by 20. Or more. And do it, in part, because the defense is sick and tired of seeing that "128" every day in their new building.
"We're better," Lovie promised earlier this week. "I can't wait to show it."
The show starts Saturday.
---
🏈 Gearing up for football season: 32 historical Illini photos
Looking up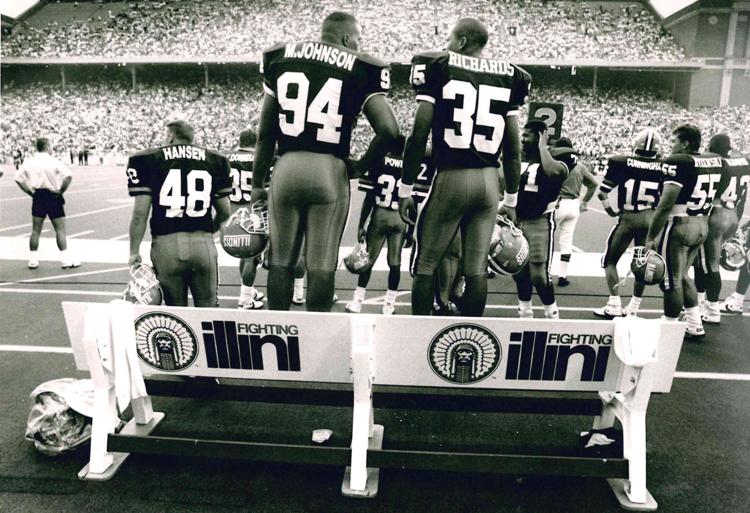 Good Block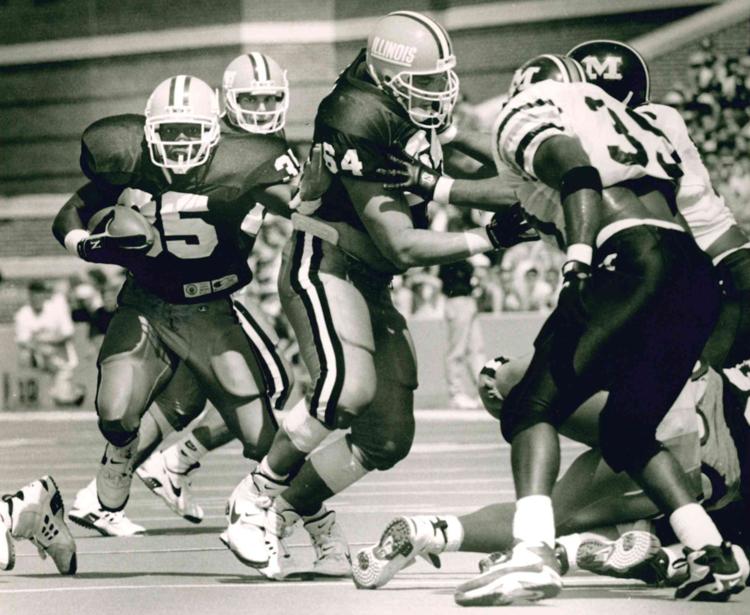 Taking a Dive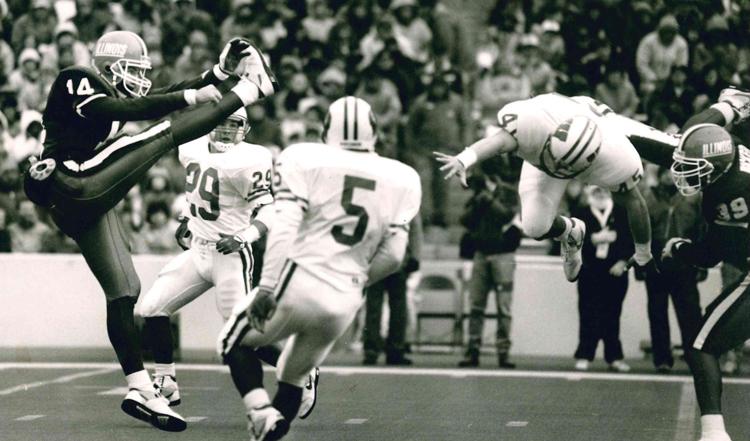 On the loose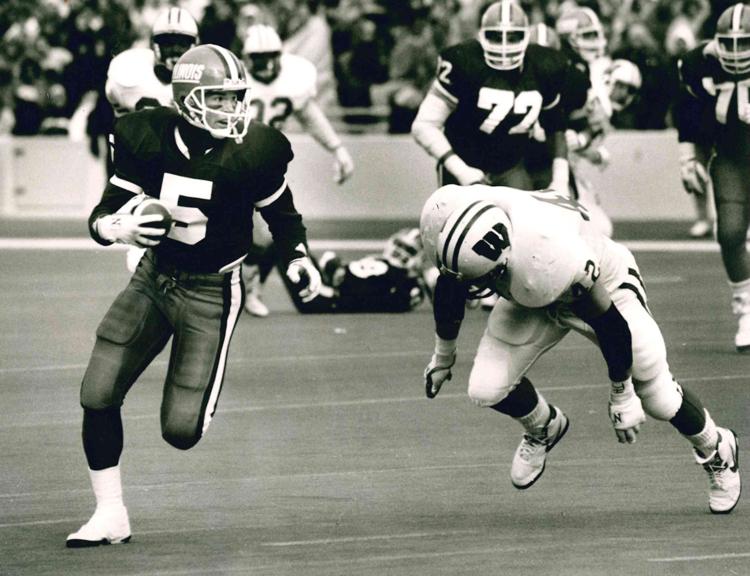 University of Illinois Football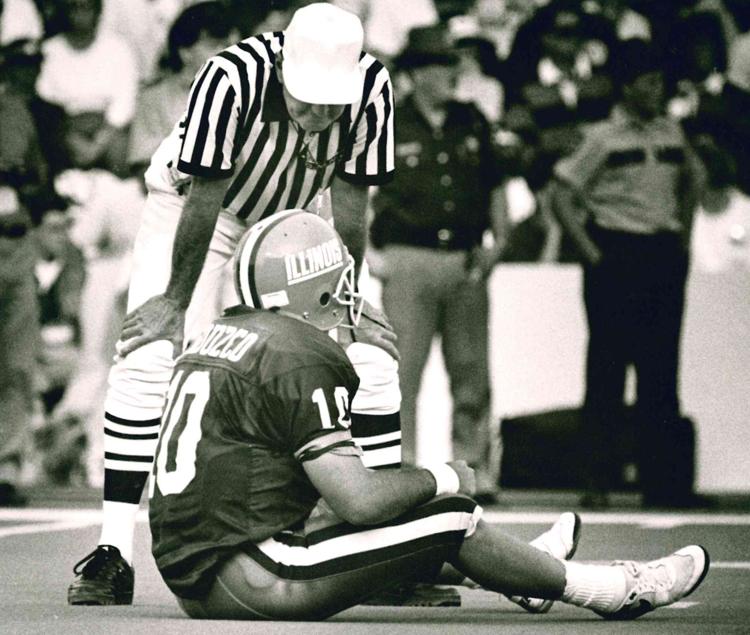 Coming at ya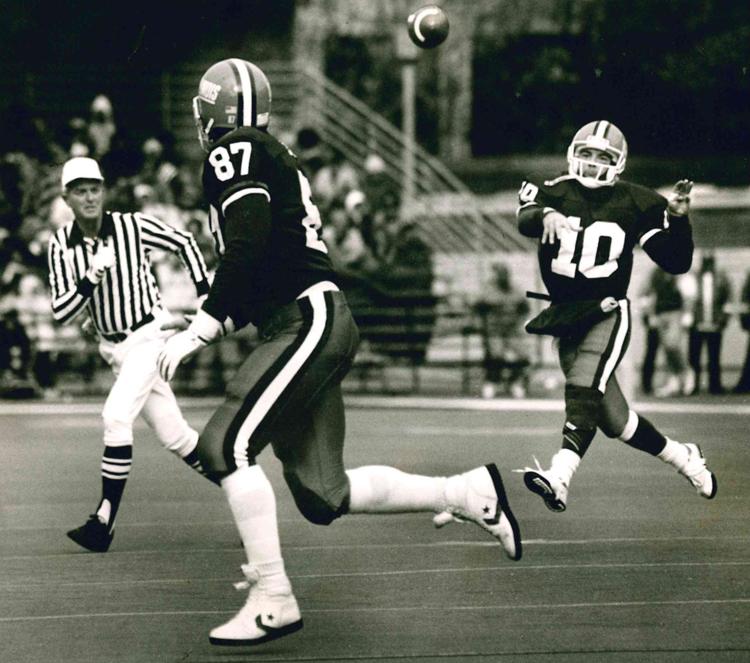 To run
Joyous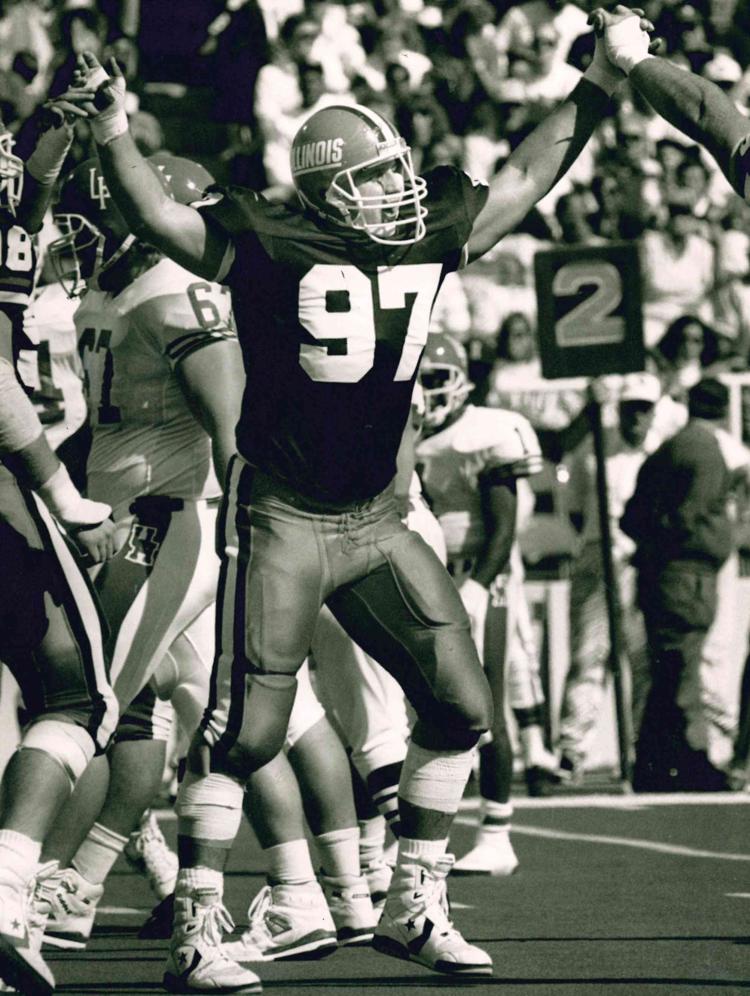 Lester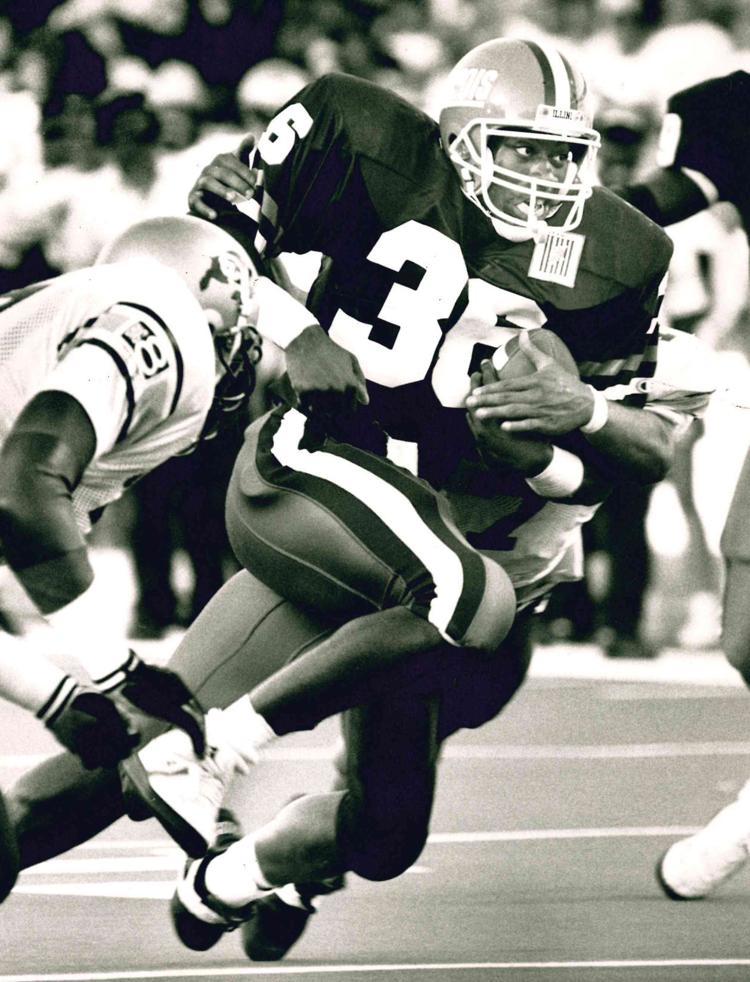 Sack attack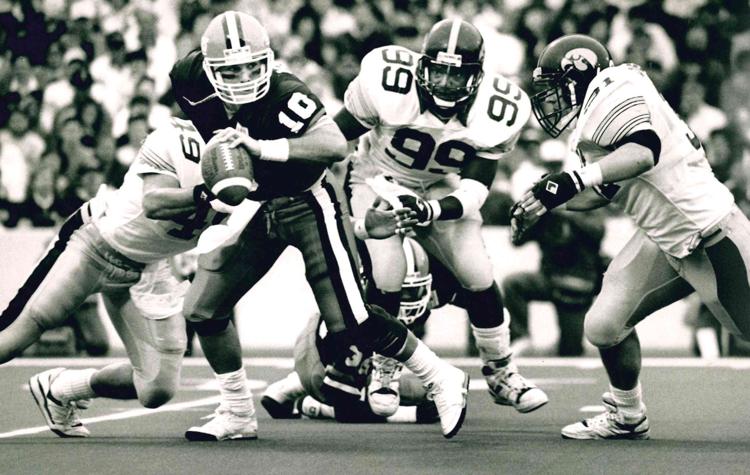 Waiting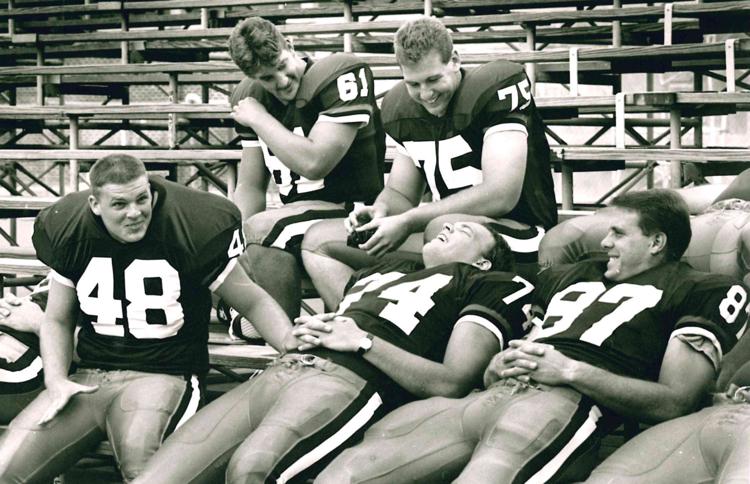 A coming through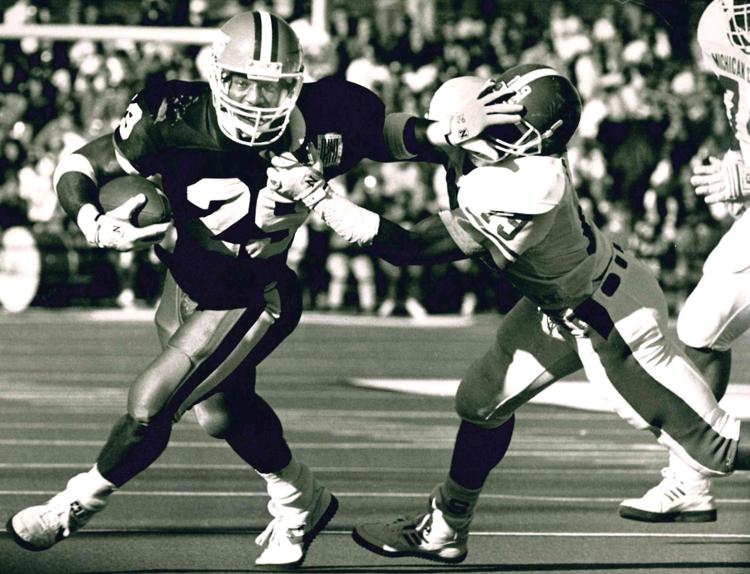 Sideline maneuver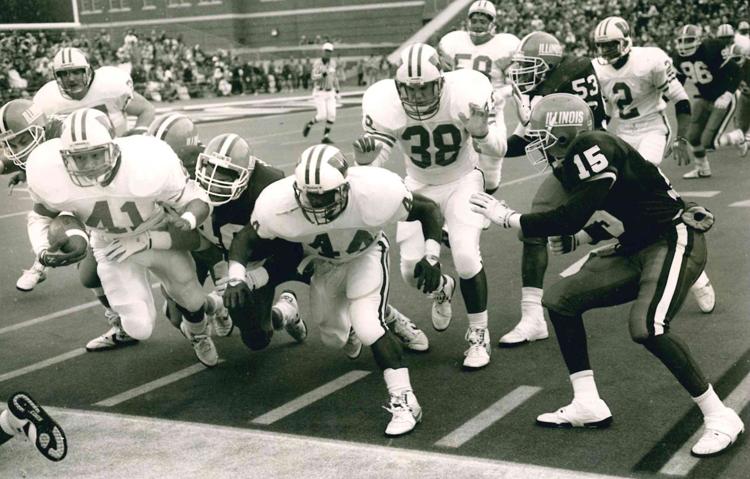 Mowing them down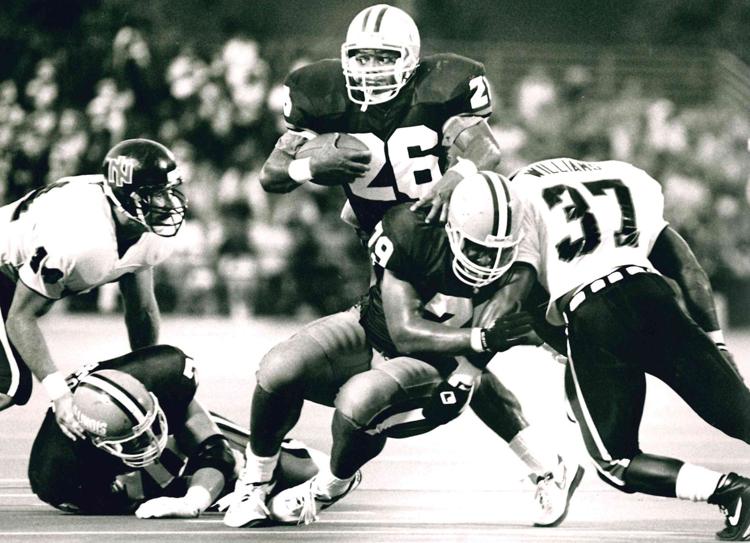 That's my buddy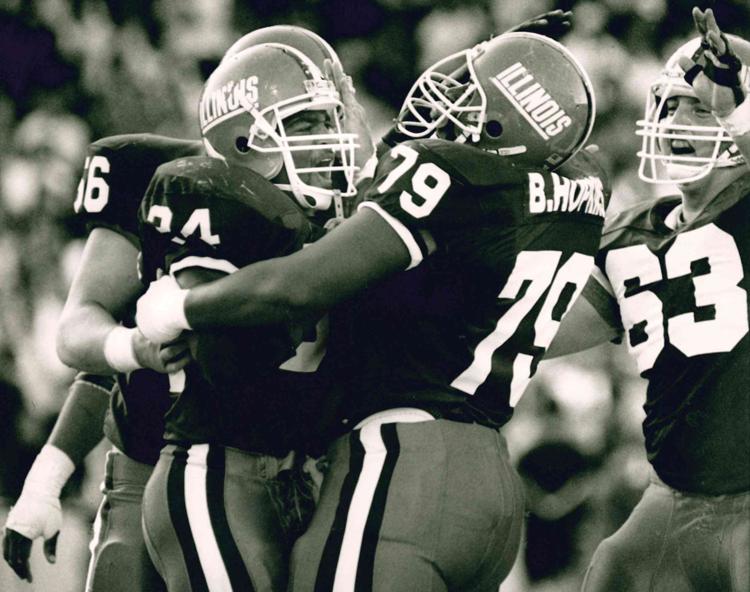 1992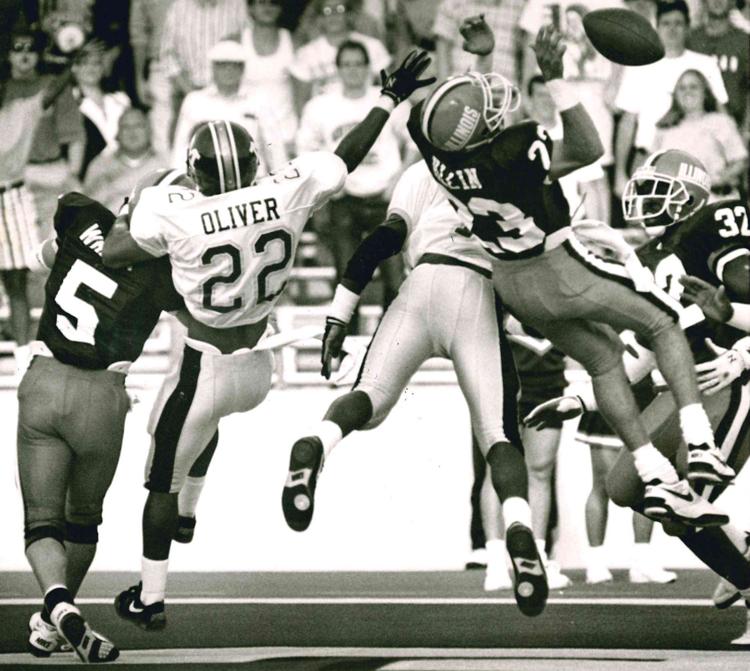 Traffic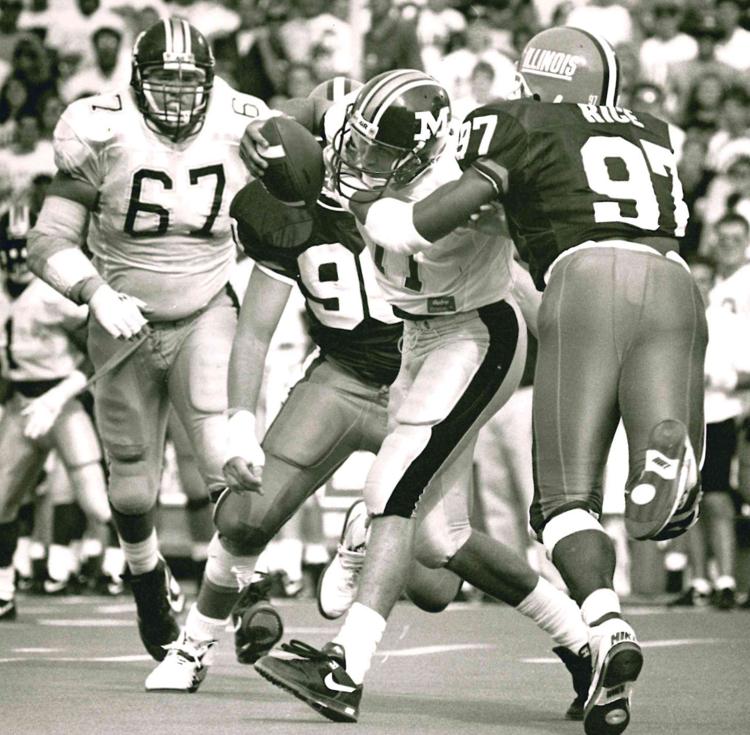 Busting through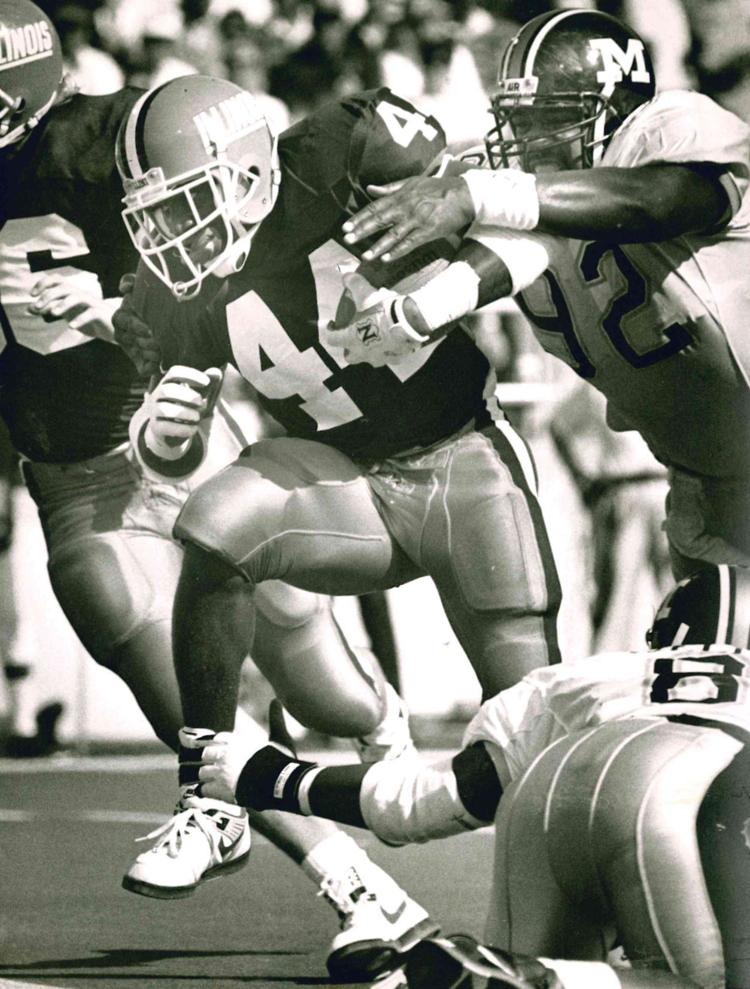 Final Exit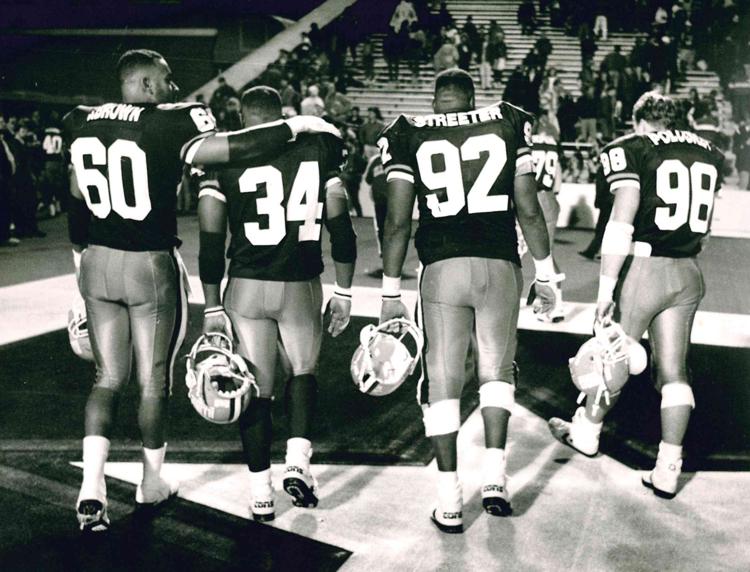 Scrum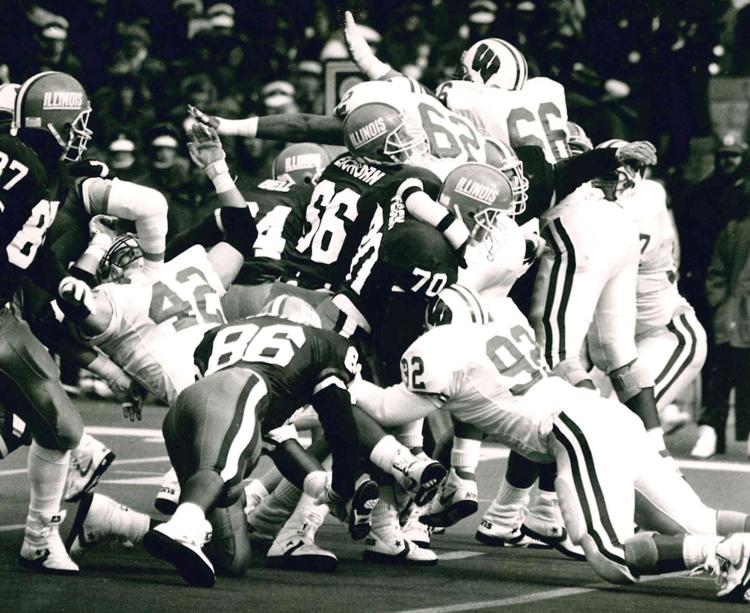 On the run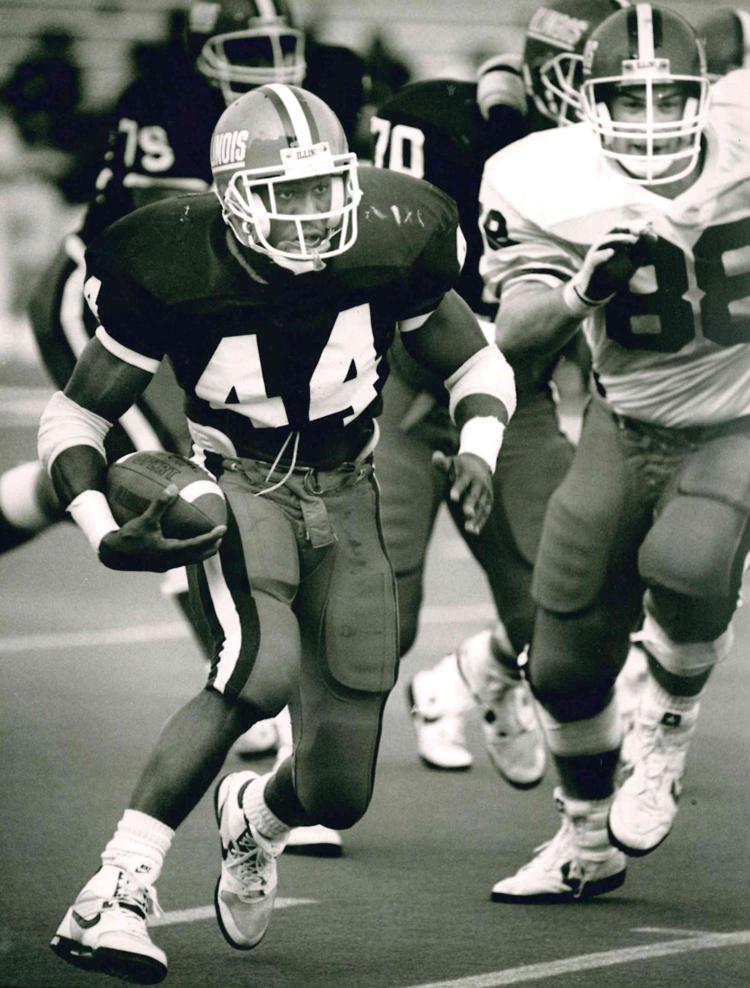 Sack attack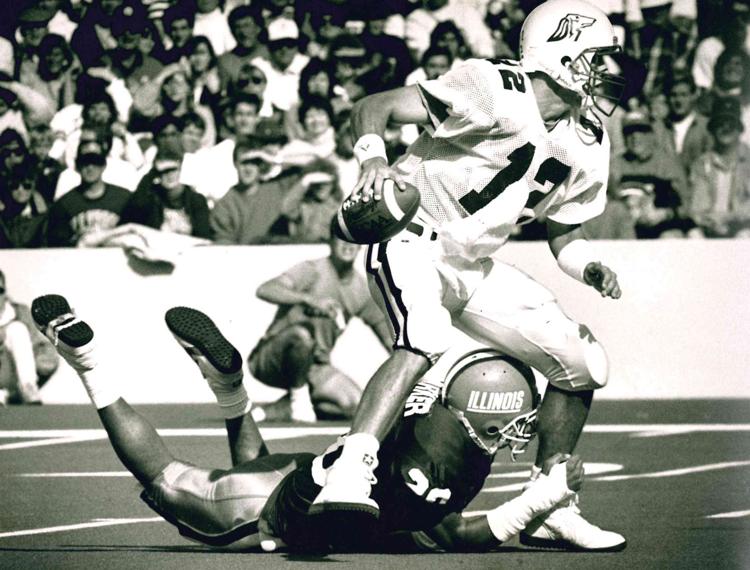 Pileup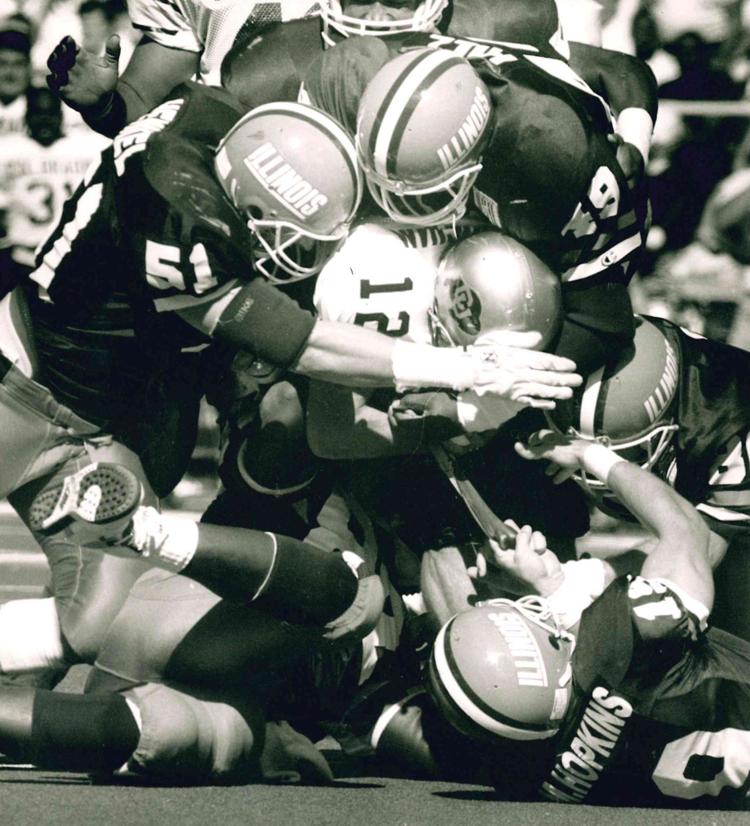 Take that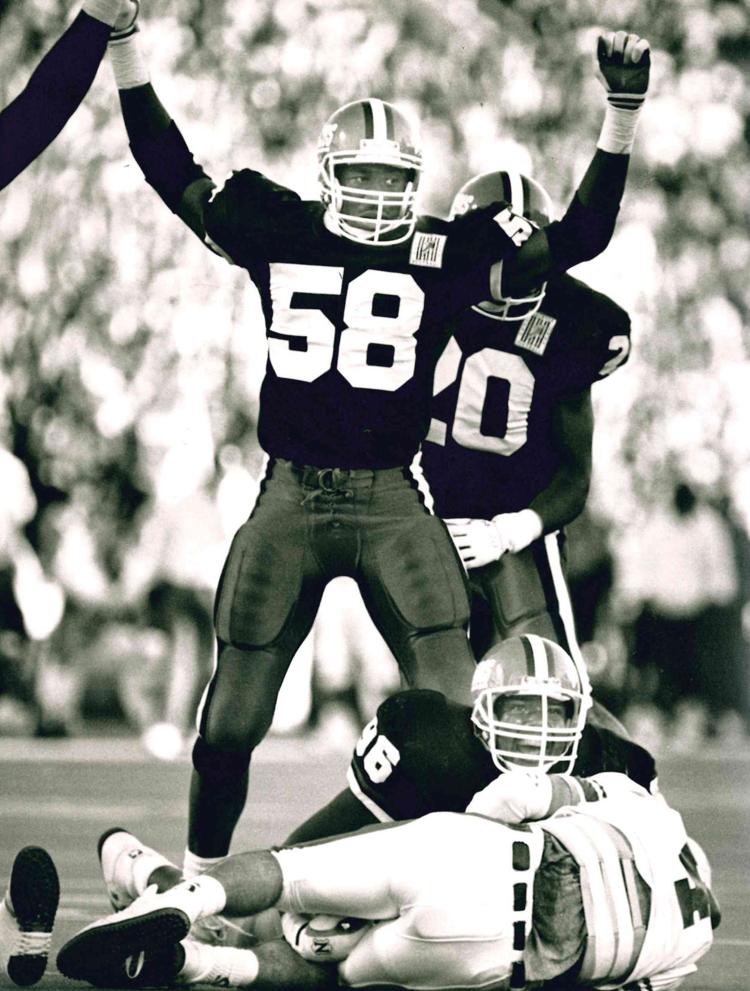 1991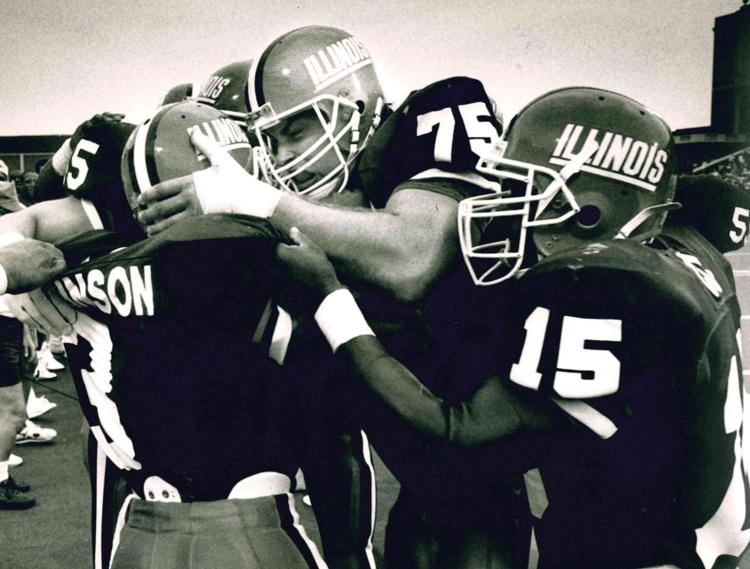 Lean on me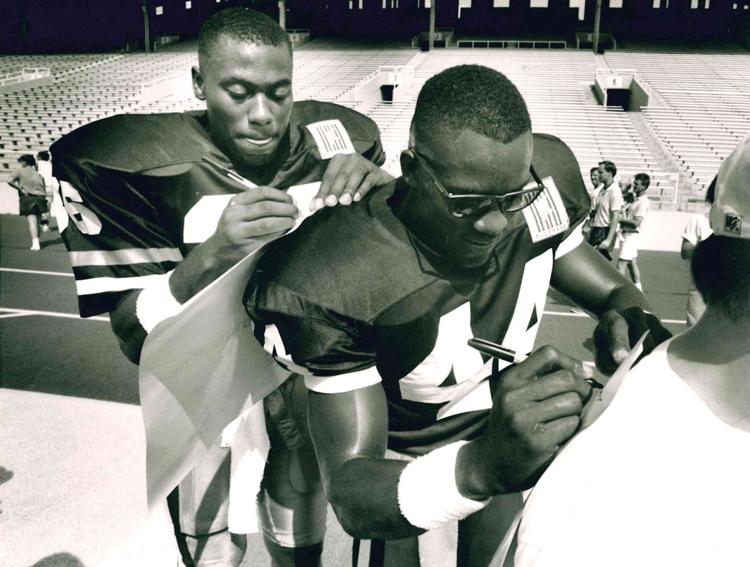 Way to go
1991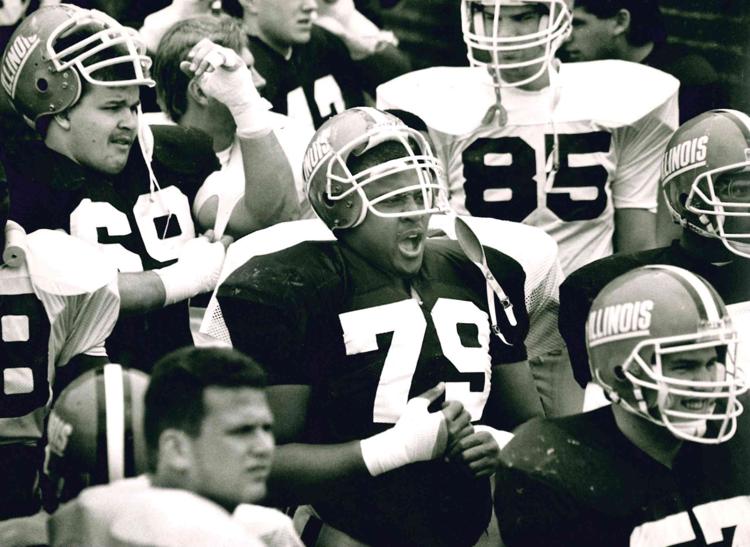 The peoples' choice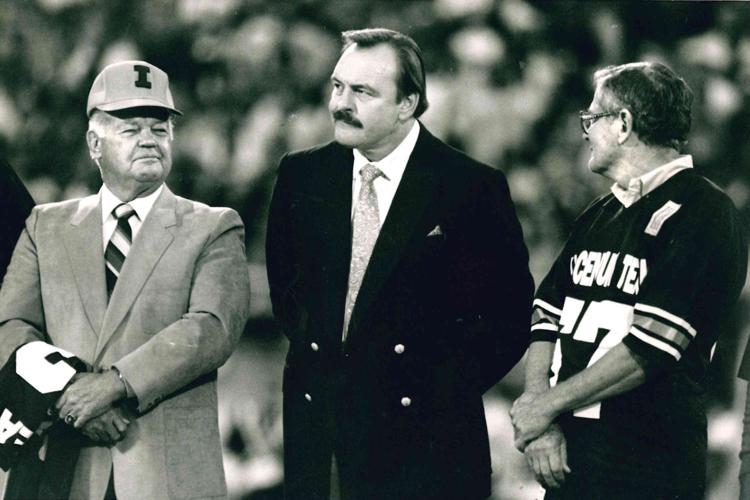 It's good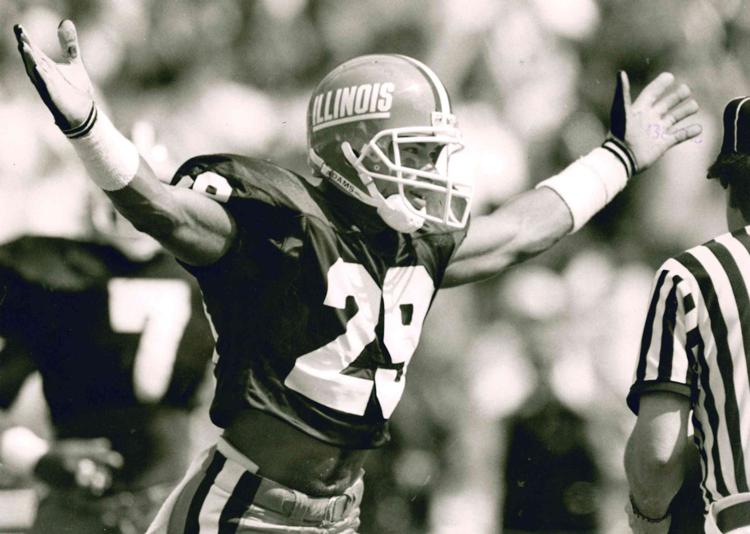 Touchdown Hero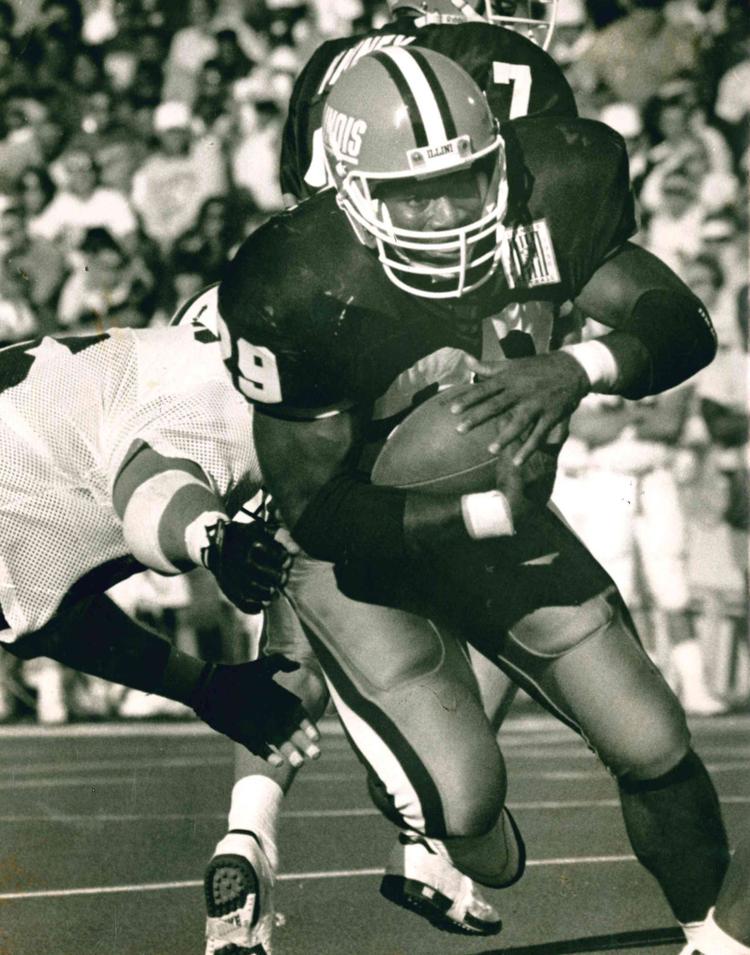 That's Six