On the day Illinois was battling past Rutgers in overtime, fans were treated to a glimpse of Giorgi the Giant.
Illinois' loud, loveable freshman was spinning left, then right, tossing in baskets with this hand, then that hand, looking like a big ballerina every beautiful step along the way. By the time that game ended on Feb. 9, the 6-foot-9 Giorgi Bezhanishvili had scored 35 points, more than any freshman in Illini history.
But earlier this week in West Lafayette, Ind., when Illinois bravely waded into the ear-splitting wasteland that is Mackey Arena, Illini fans were alarmed to see Giorgi the Jockey.
The same Giorgi Bezhanishvili and his entire Illini supporting cast looked remarkably undersized — tiny, in fact — thanks largely to Purdue's Dutch skyscraper, 7-foot-3 Matt Haarms.
Haarms played the game of his life and although coaches and players alike know that Illinois is an undersized basketball team, against Purdue that felt like a fatal flaw.
As though he had finally met his kryptonite, Giorgi's magical dance steps could not boogie woogie past Haarms. The towering center with the mind-boggling wing span made it seem like Illinois was trying to score against a massive umbrella. Haarms was credited with blocking five shots, but by my count, he had a negative impact on 18 Illini shots.
That included the five he got his paws on, five he steered in the wrong direction by shooters who flinched when he jumped and eight or nine more when Illini penetrators blazed into the lane intending to shoot, only to back out and reconsider when Haarms showed up looking like a giant palm tree.
When this game was over, Bezhanishvili went to the bench with five fouls, two points and three rebounds. It marked his lowest production since November.
All of which might be reason for concern, even though given Purdue's dominance at home (the best home court record in the nation over the last four seasons), Illinois might have lost under any circumstance.
But no one could blame Illini fans for wanting some reassurance that this won't suddenly become the new normal.
First of all, at 7-3, Haarms is the tallest player in the Big Ten. And for all we know, this might have been a performance he's unable to duplicate.
When the Illini host Northwestern Sunday evening, the opposing center will be Dererk Pardon, a mere mortal at 6-foot-8. Those 7-3 dudes are rare.
But looking beyond this season, in the quest to become bigger, stronger and more forceful close to the basket, it's good to know help is on the way.
If it was scary to see Bezhanishvili battle alone down low and 6-6 Kipper Nichols being dwarfed when Giorgi got into foul trouble, soothe your worries by checking out the YouTube videos of Kofi Cockburn.
You have free articles remaining.
He's not 7-foot-3. But at somewhere between 6-10 and 6-11 and at either 280 or 290 pounds (depending on the buffet he may have recently destroyed), this is a physically imposing young man.
Watching his high school tapes, it's clear he's a man operating among children. That will change in the Big Ten. But opponents will have a new reality to deal with, especially as we learn how coach Brad Underwood chooses to mix and match Cockburn and Bezhanishivili.
Underwood's options are many and will also include another incoming freshman, 6-foot-11 Antwan January, as well as sophomore 7-footer Samba Kane.
Where Bezhanishivili can only try to dance around Haarms and other centers, Cockburn will have the option of plowing through them.
Illinois hasn't had a low post player quite like Cockburn in my memory. Meyers Leonard was taller and a gifted athlete, but he was more of a skilled finesse player. Other centers were more mobile, but Cockburn has the look of a steam engine daring you to stand in his path.
Often that works. Against Purdue, it did not.
For the final three games of the regular season, and whatever happens in the Big Ten Tournament beginning March 13 in Chicago, the Illini will do their best with what they have. Giorgi's 6-9 frame and salsa dance moves will be a big part of that.
But next season, another option arrives. And in Kofi Cockburn the Illini will finally have some muscle to dance next to Georgi's jitterbug.
---
10. Kiwane Garris, 1994-97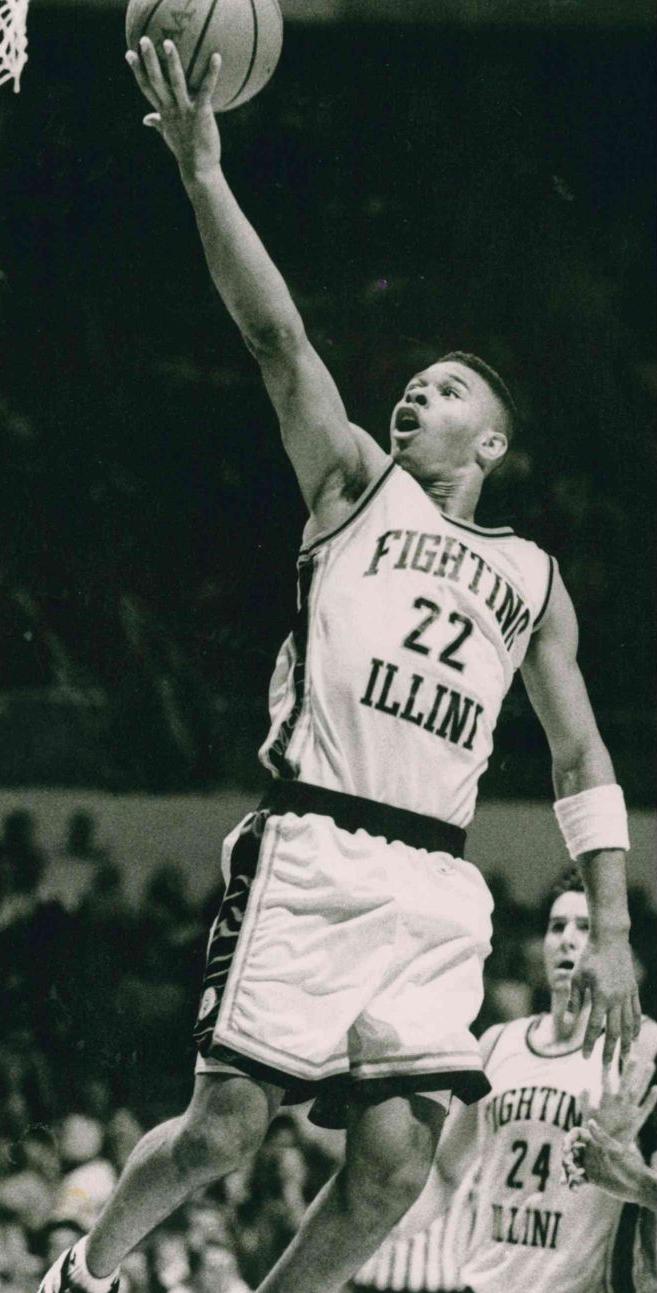 9. Don Freeman, 1964-66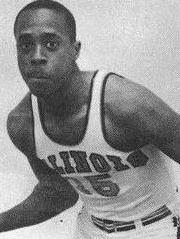 8. Deon Thomas, 1991-94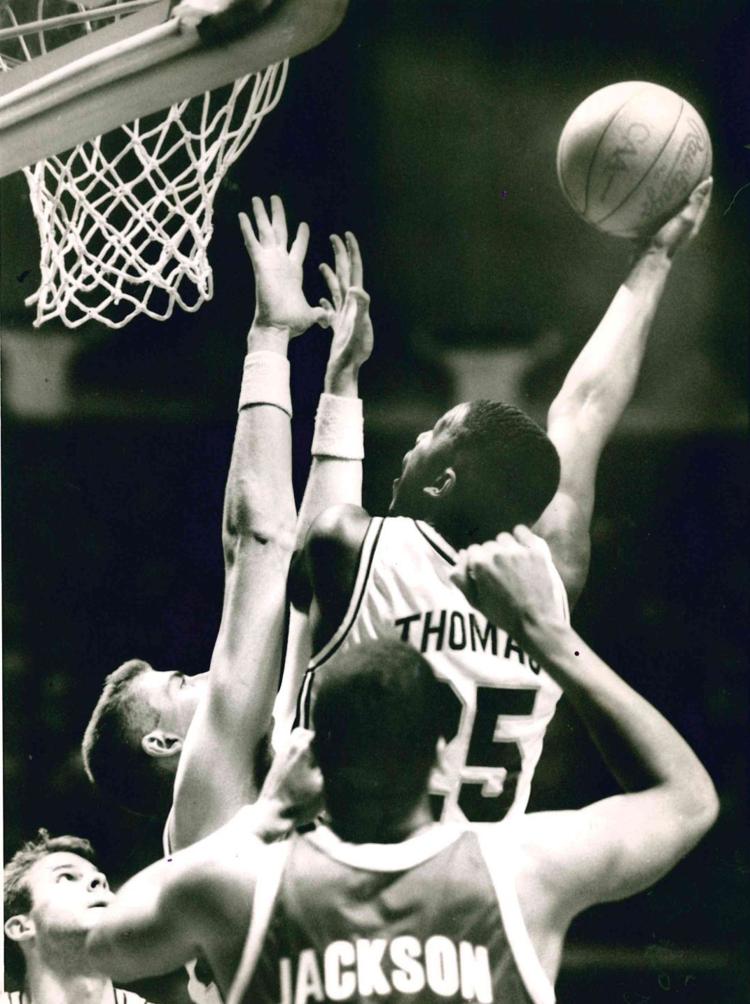 7. Brian Cook, 2000-03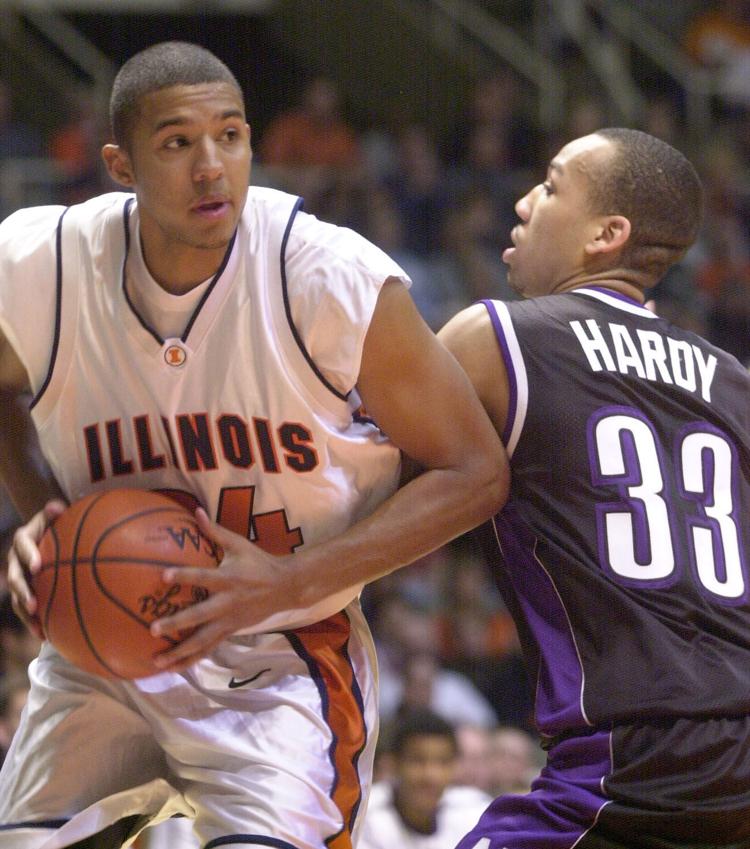 6. Kenny Battle, 1988-89

5. Kendall Gill 1986-90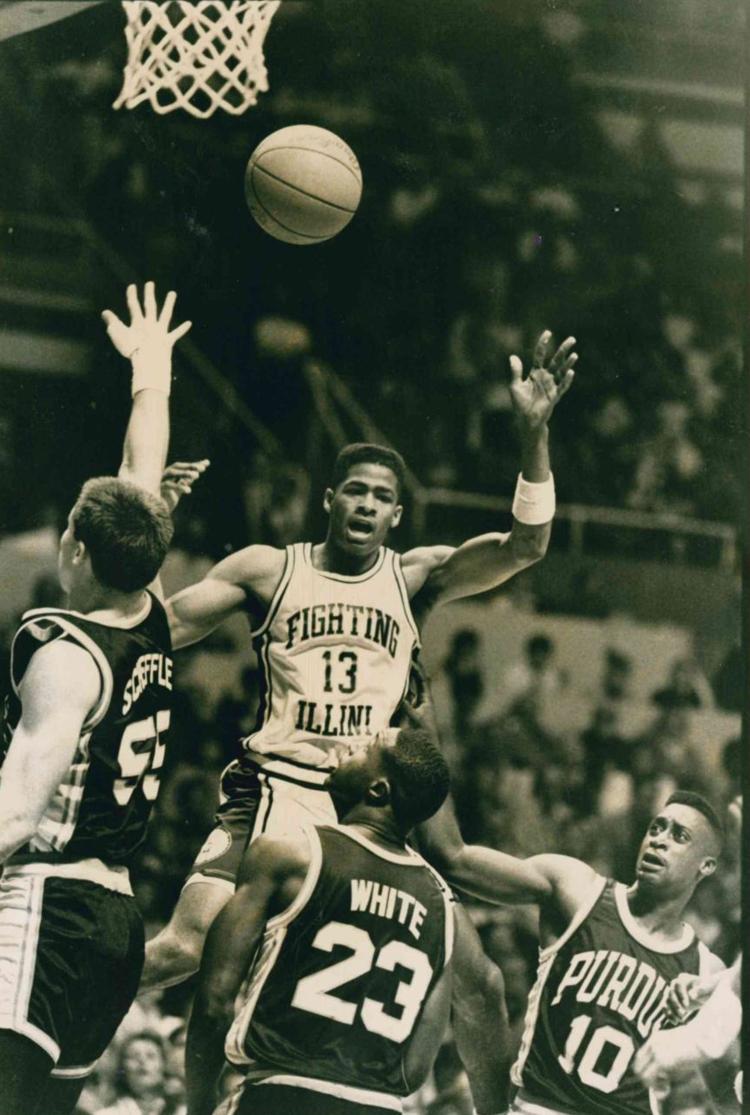 4. Deron Williams, 2003-05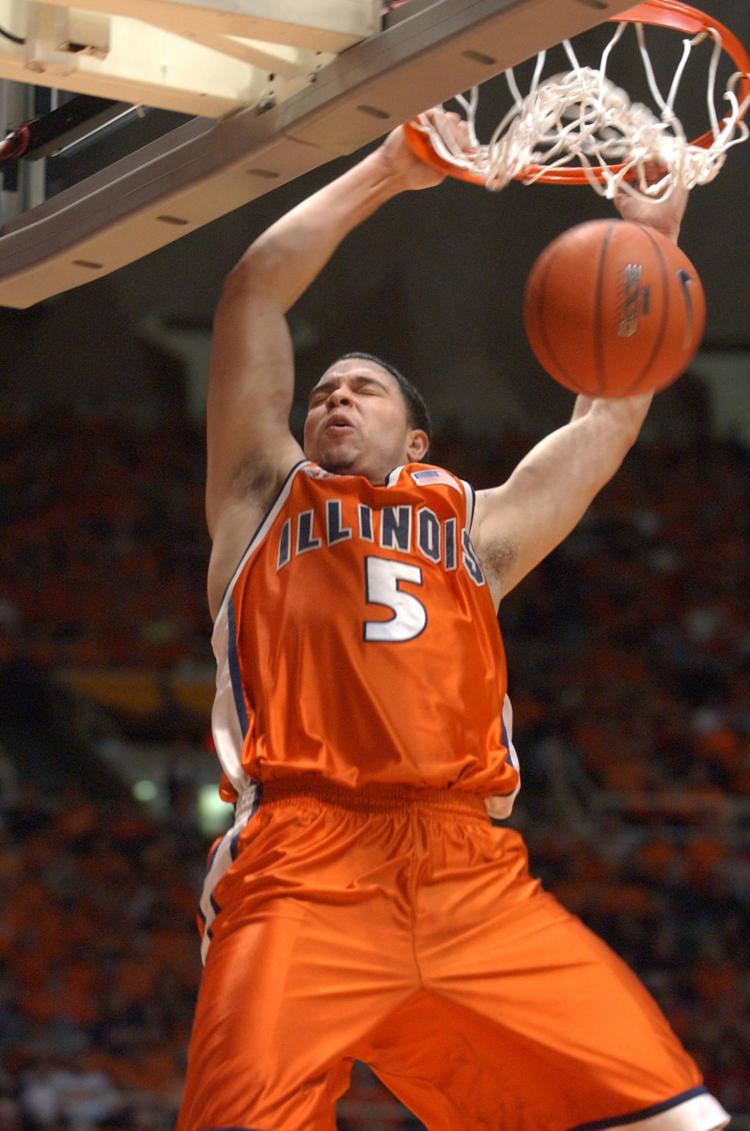 3. Nick Anderson. 1988-89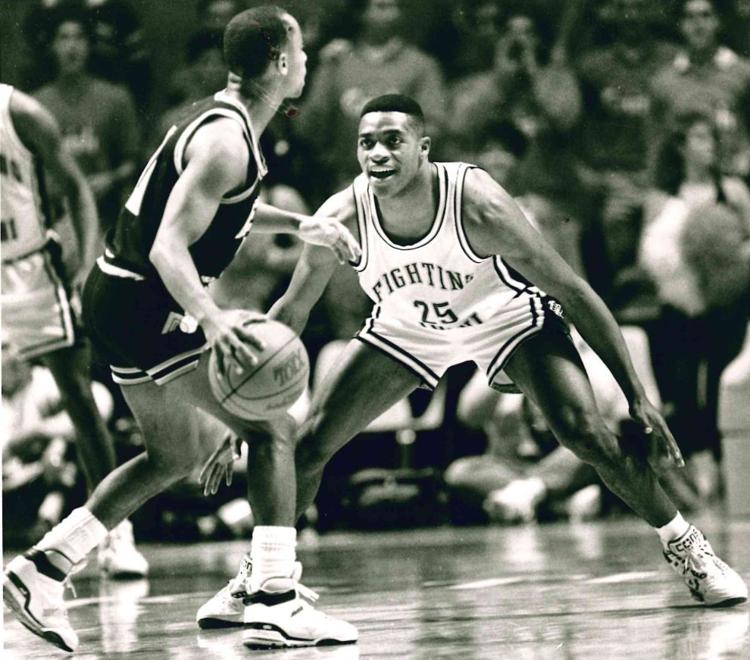 2. Nick Weatherspoon, 1971-73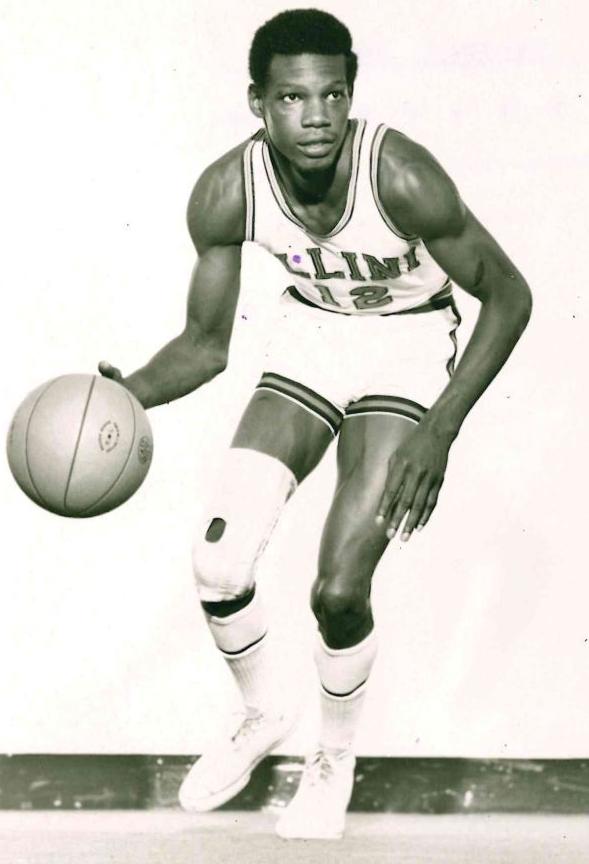 1. Dee Brown, 2003-06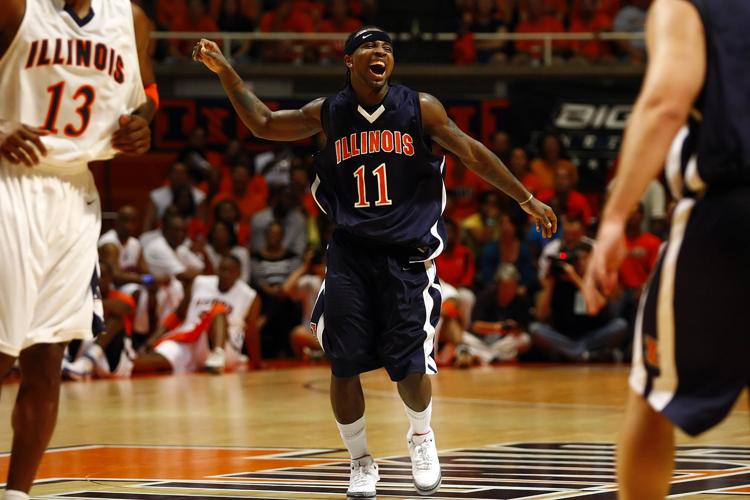 Honorable mention - Dave Downey, 1961-63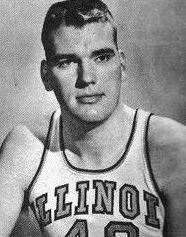 Honorable mention - Bruce Douglas, 1983-86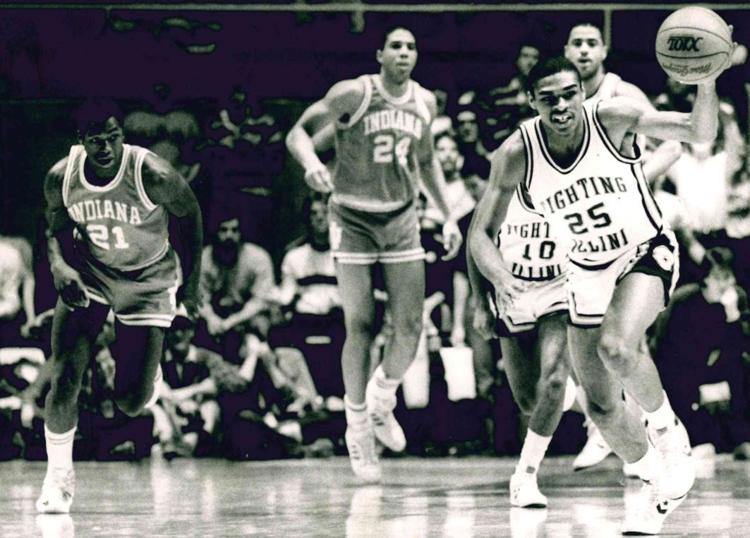 Honorable mention - Ken Norman, 1985-87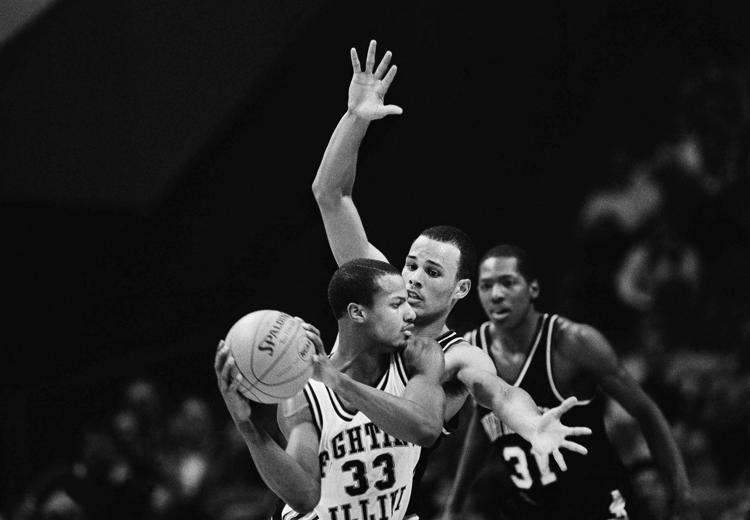 Honorable mention - Frank Williams, 2000-02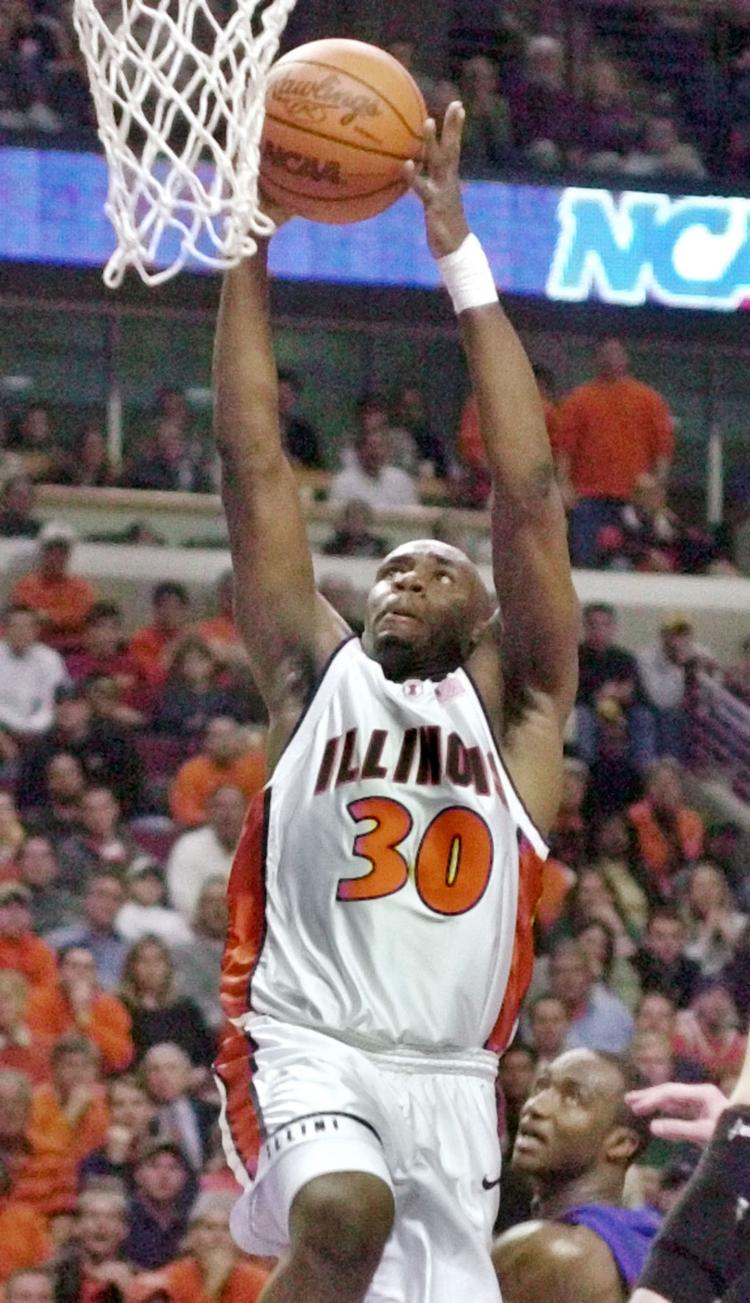 Honorable mention - Derek Harper, 1981-83
Honorable mention - Andy Phillip, 1942-43, 1947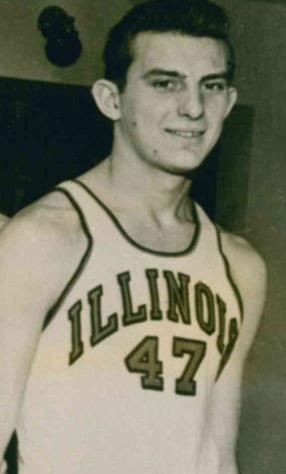 Honorable mention - Dave Scholz, 1966-69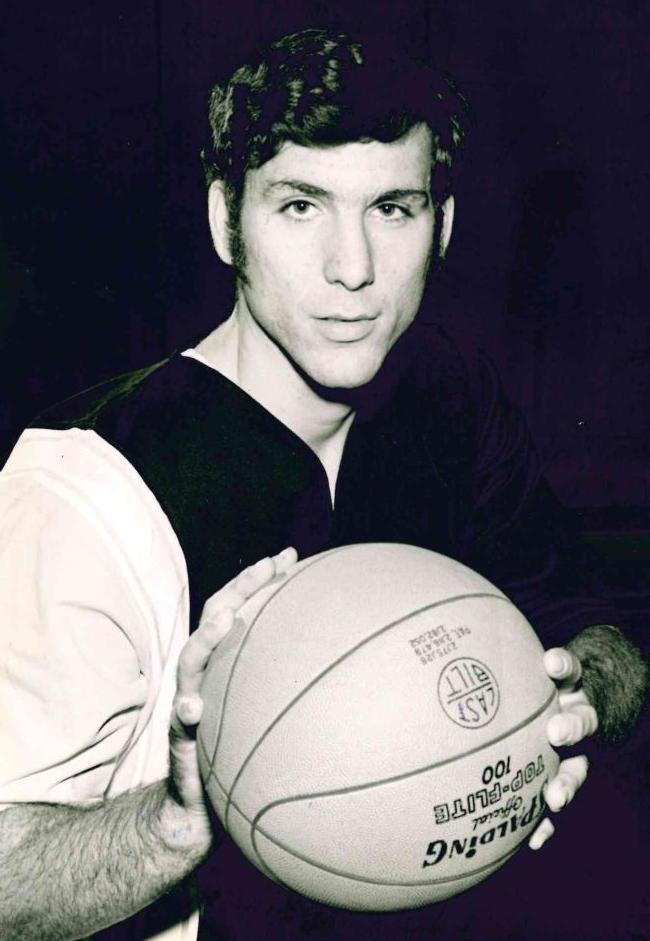 Honorable mention - Eddie Johnson, 1978-81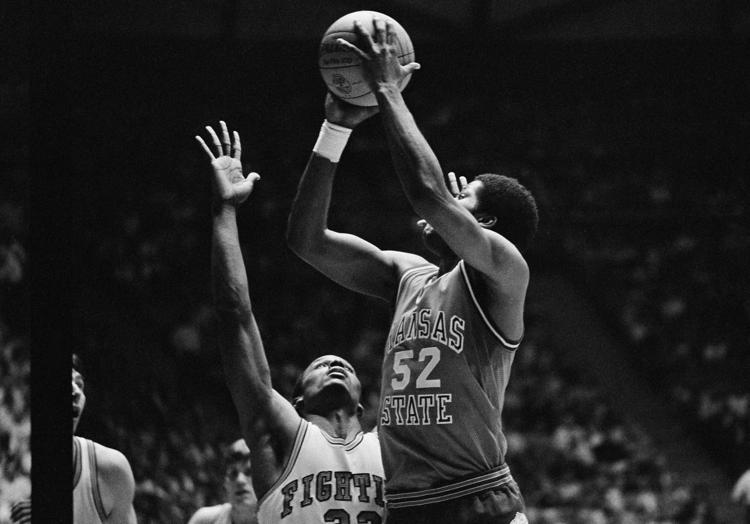 Honorable mention - Johnny "Red" Kerr, 1952-54