Oh, it happens, usually on a breakaway following a steal. But when a team is undersized and short on athleticism, jamming the ball through the hoop is not part of the routine playbook.
On Friday night at the Ubben practice facility, and with about 350 fans jammed into the balcony for a sneak peek of the 2019-20 team, that began to change.
A 20-year-old, 7-foot, 286-pound freshman named Kofi Cockburn has arrived and the ooos and ahhhs from the fans started early and continued to the very end of an open practice that entertained and whetted the appetite for more. The most anticipated Illini basketball team in years has expanded its size and athleticism up and down the roster and the presence of Cockburn has given the Illini an exclamation point in the paint.
On Friday, Kofi dunked with his left hand, with his right hand, with both hands. He dunked in a demonstration of pure low post power, off a lob from Ayo Dosunmu and after he swallowed up a rebound and flushed it home in a single terrifying gesture of raw bravado. 
Kofi dunks violently and those were the dunks that made the drooling fans gasp the way folks do when the Arthur fireworks shake the clouds in the Fourth of July sky.
The improvement expected from Brad Underwood's third Illini team won't be determined because one physically impressive post player can stick his hand in the hole. But just as any team feels emboldened when it can boast of an enforcer, Illinois seems more complete with the big fella flexing his massive muscles around the basket.
"Every NBA team that has been in to watch practice talks about his combination of size, strength and his ability to run," Underwood said before Friday's session began. Indeed, the New Orleans Pelicans were in the gym Friday morning and were taken with Kofi's presence now and potential for more. 
The freshman from Kingston, Jamaica, grew up playing soccer and running track. You think he was a shot-putter or threw the discus? No. He ran the 100 and 200-meter dashes as a sprinter.
CHAMPAIGN — Things aren't about to let up for the Illinois football team after three consecutive losses.
Underwood is well aware of the buzz Cockburn has brought to the equation. But he offers a cautionary reminder. 
"Kofi is impressive," Underwood allowed. "But he's also a freshman. He hasn't played in a game yet. There's going to be a learning curve."
You have free articles remaining.
Part of that is learning to play with the relentless effort Underwood wants to fuel his defense while playing smart enough to limit fouls. Illinois sent too many opponents parading to the foul line last year. 
"Some days we're doing much better with it," Underwood said. "Some days not so much. We're going to start bringing in referees more often for our practices."
It was 50 minutes into Friday's exercise before Underwood paired Cockburn and 6-9 sophomore Giorgi Bezhanishvili together on the same unit. That's a work in progress, too, but the potential of it was intriguing when the two big men were on the floor with a three-guard supporting cast of Ayo Dosunmu, Trent Frazier and Andres Feliz, whose jump shot looks vastly improved.
Fun stuff when the whole unit flies up the court on the fast break. And get out of the way if Kofi finishes with a rim-rattler.
What will carry this team to its first NCAA Tournament bid since the 2012-13 season is a better mastery of the foul situation, sustained defensive intensity and the ability to take all of that beyond the State Farm Center and win on the road.
Illinois was 5-4 in Big Ten home games last season, 1-8 on the road. That has to change. 
Regarding defense paving the way to road success, Underwood mapped out a clear goal.
"We're trying to get three stops in a row six times a game," he said. "That starts with an attitude. Then we don't have to shoot 55 or 56 percent to win on the road. 
"Last year we were learning. This year we're guarding for 26 seconds without making a mistake. That's sustainability."
Illinois will play a very good South Carolina team in its one "secret scrimmage" before taking on Lewis in the lone public exhibition Nov. 1. The regular season begins Nov. 5.
"I love the fact that we have expectations," said Underwood, whose team is nationally portrayed as a borderline NCAA Tournament team. "Illinois basketball deserves that. It's time for us to grow into those expectations. 
"I want to win for our players, yes. But I want to win for our fans, too. I think we can be a team everyone is proud of."
Kicking back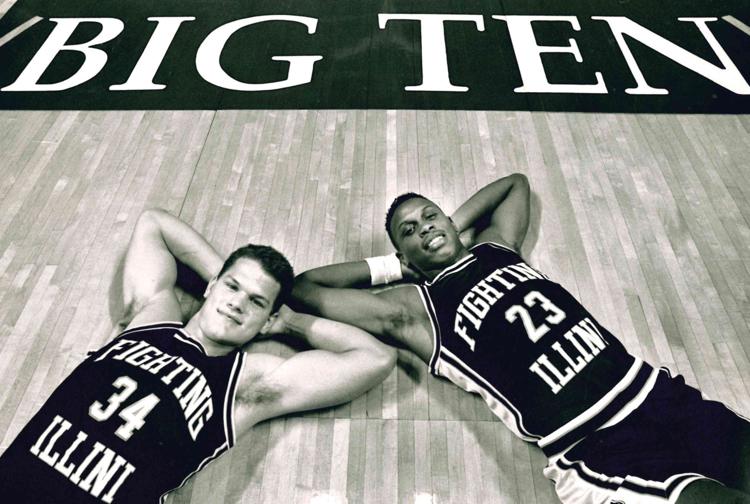 Free for all
Center Court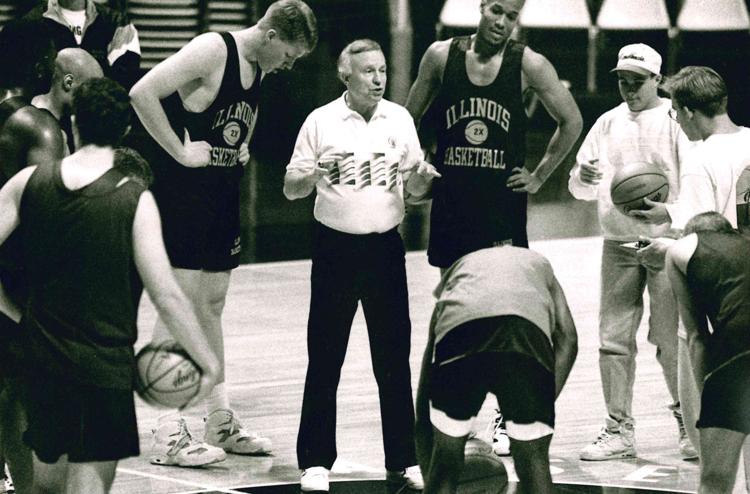 Coming through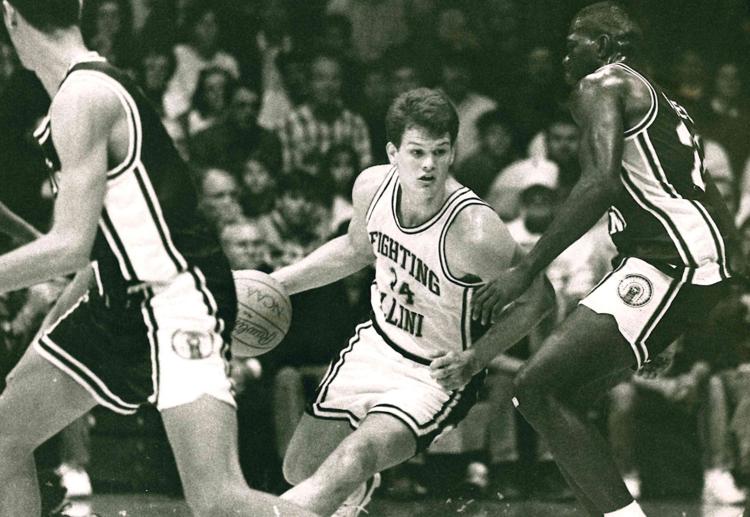 Nick Anderson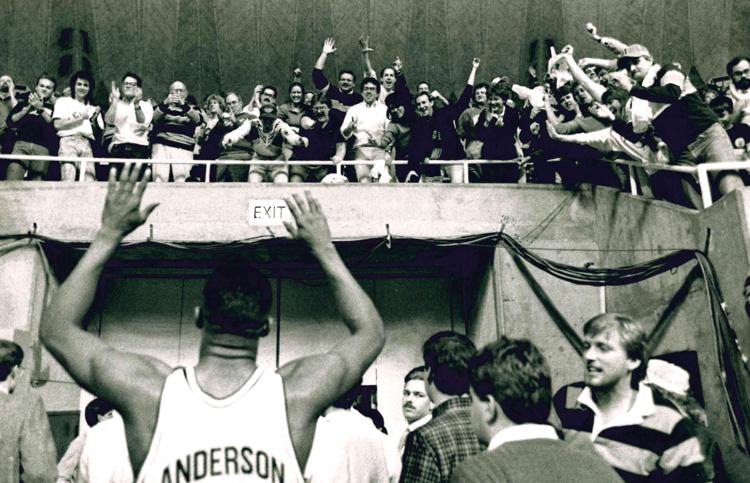 Wrong, Mr. Referee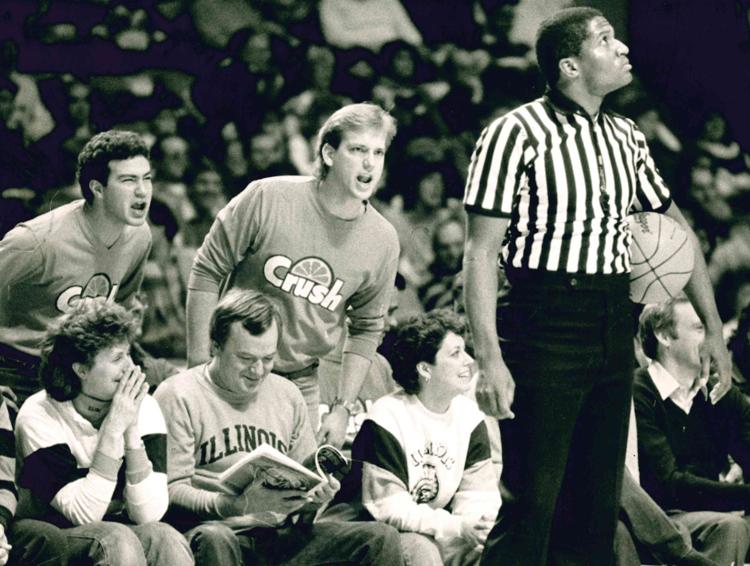 Relatives?
Cheerleading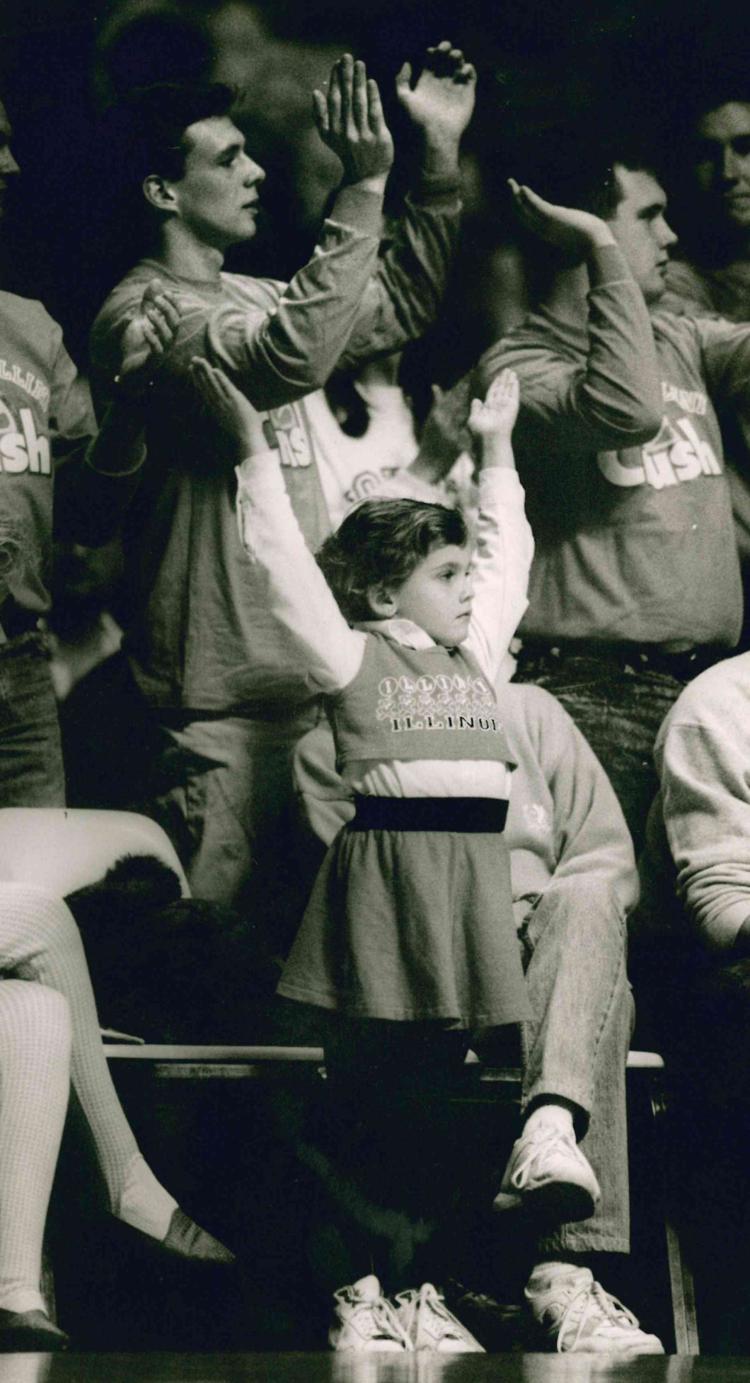 Distraction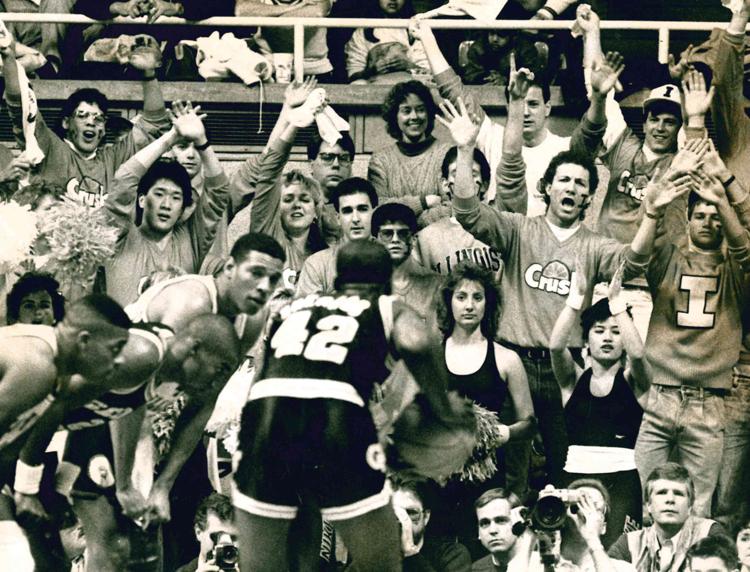 Easy does it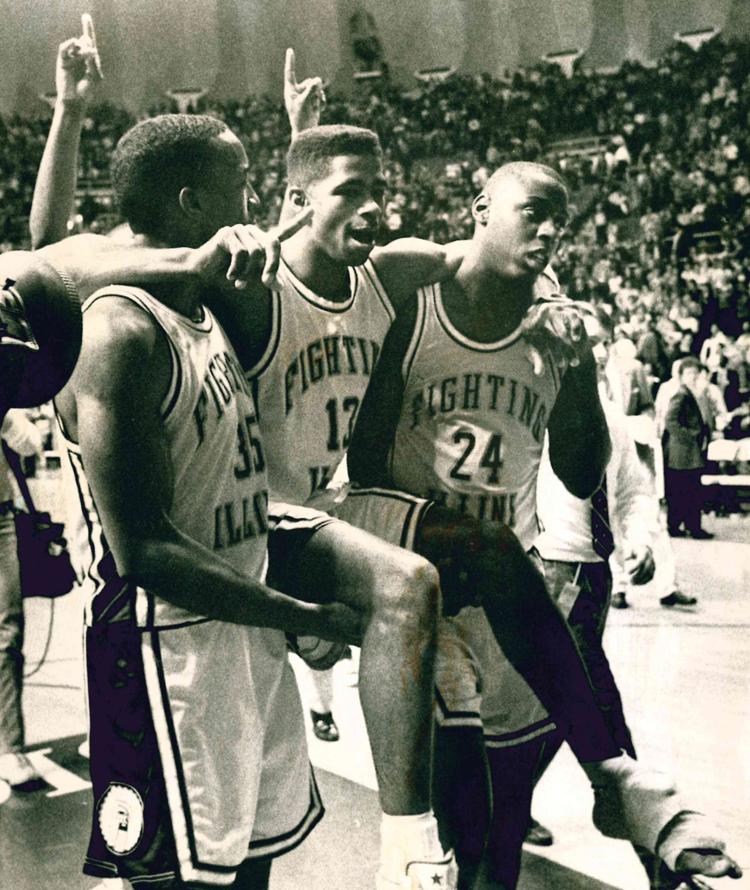 Celebrate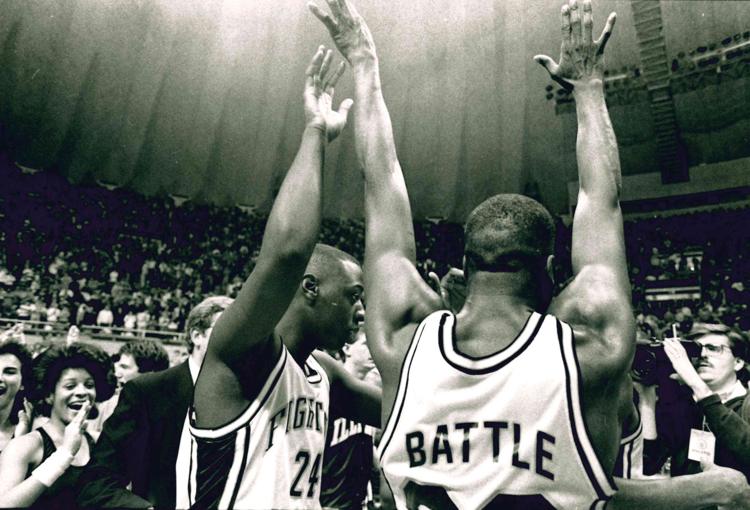 Talk of the Big Ten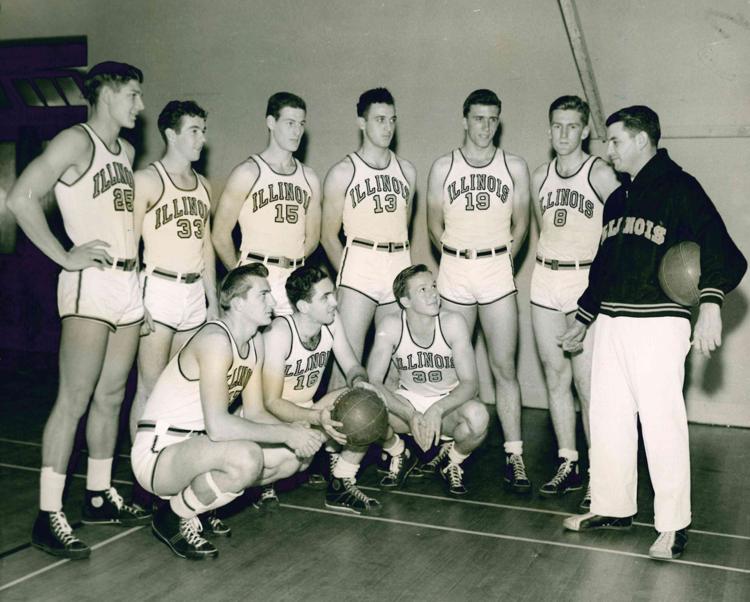 Big Reach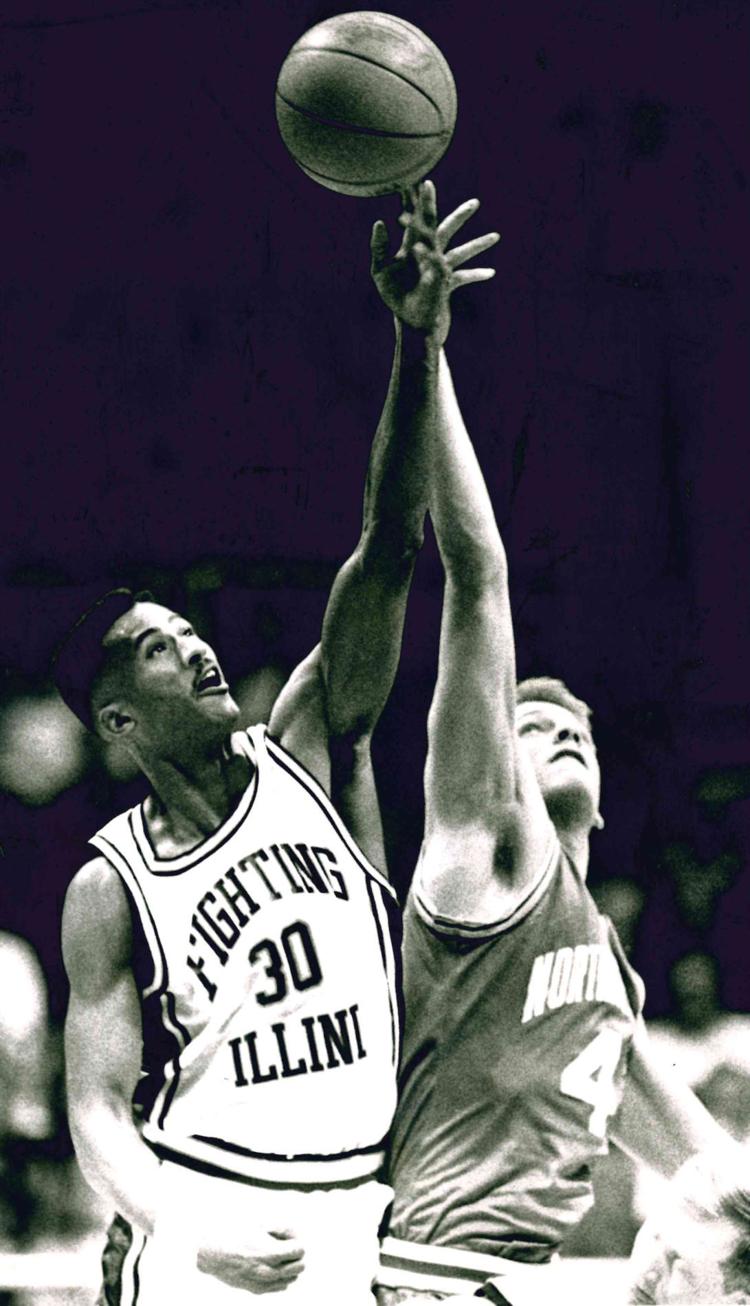 Whiz Kids Big Ten champs in '42, '43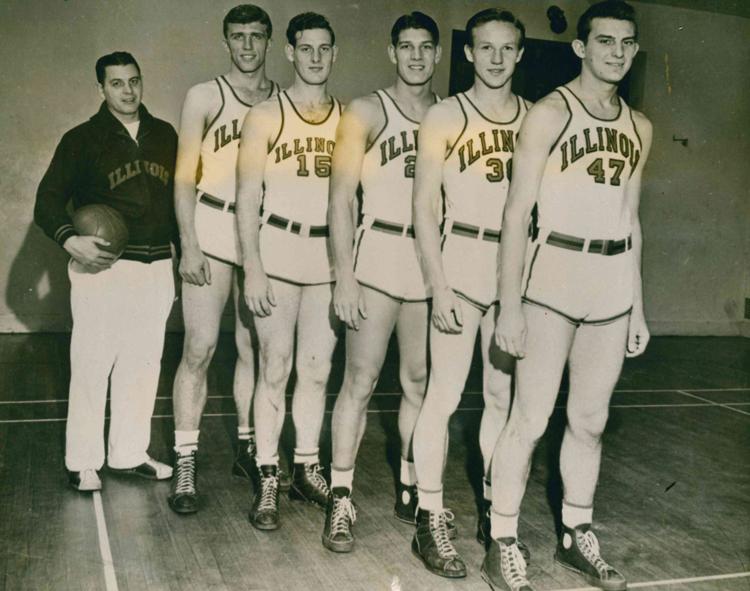 Fierce Rebound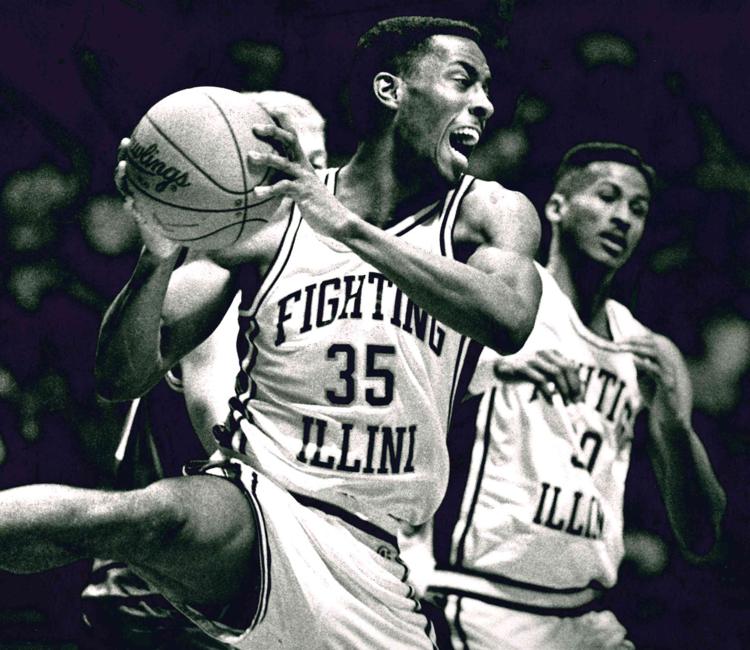 Efrem Winters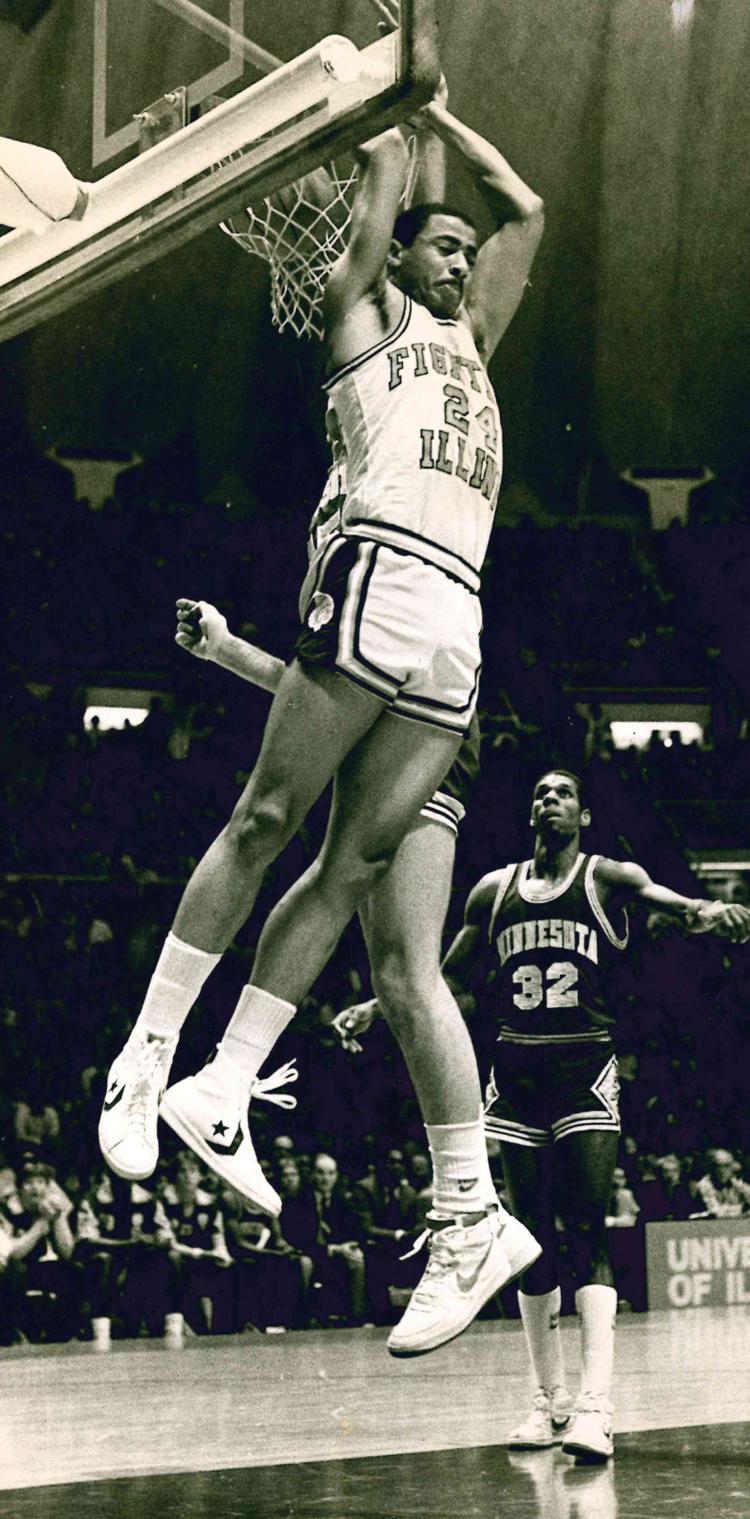 Tony Wysinger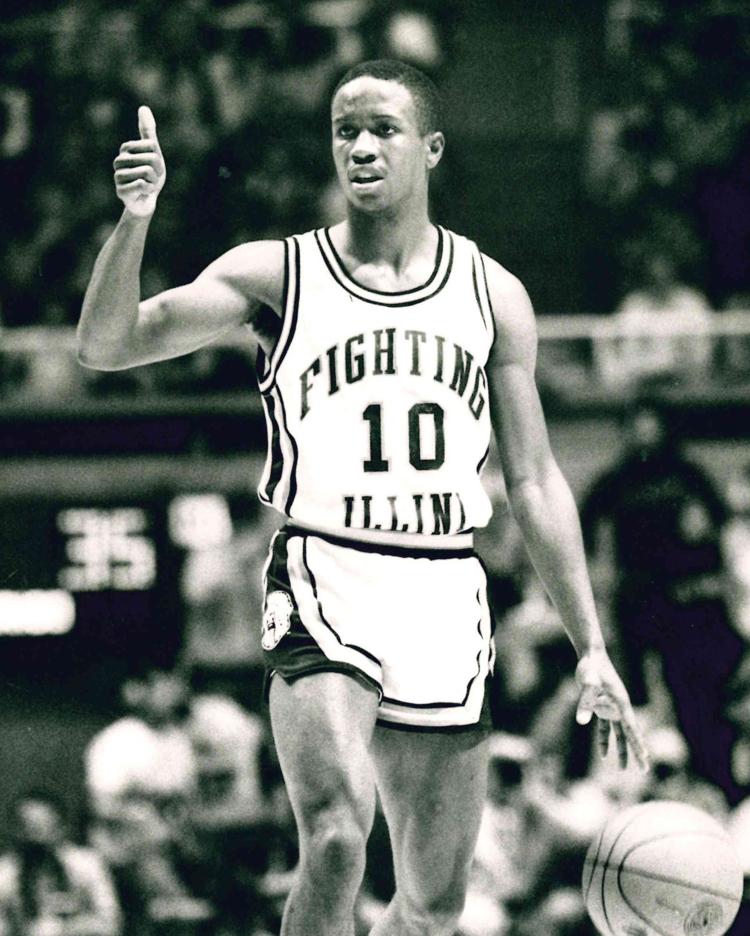 Efrem Winters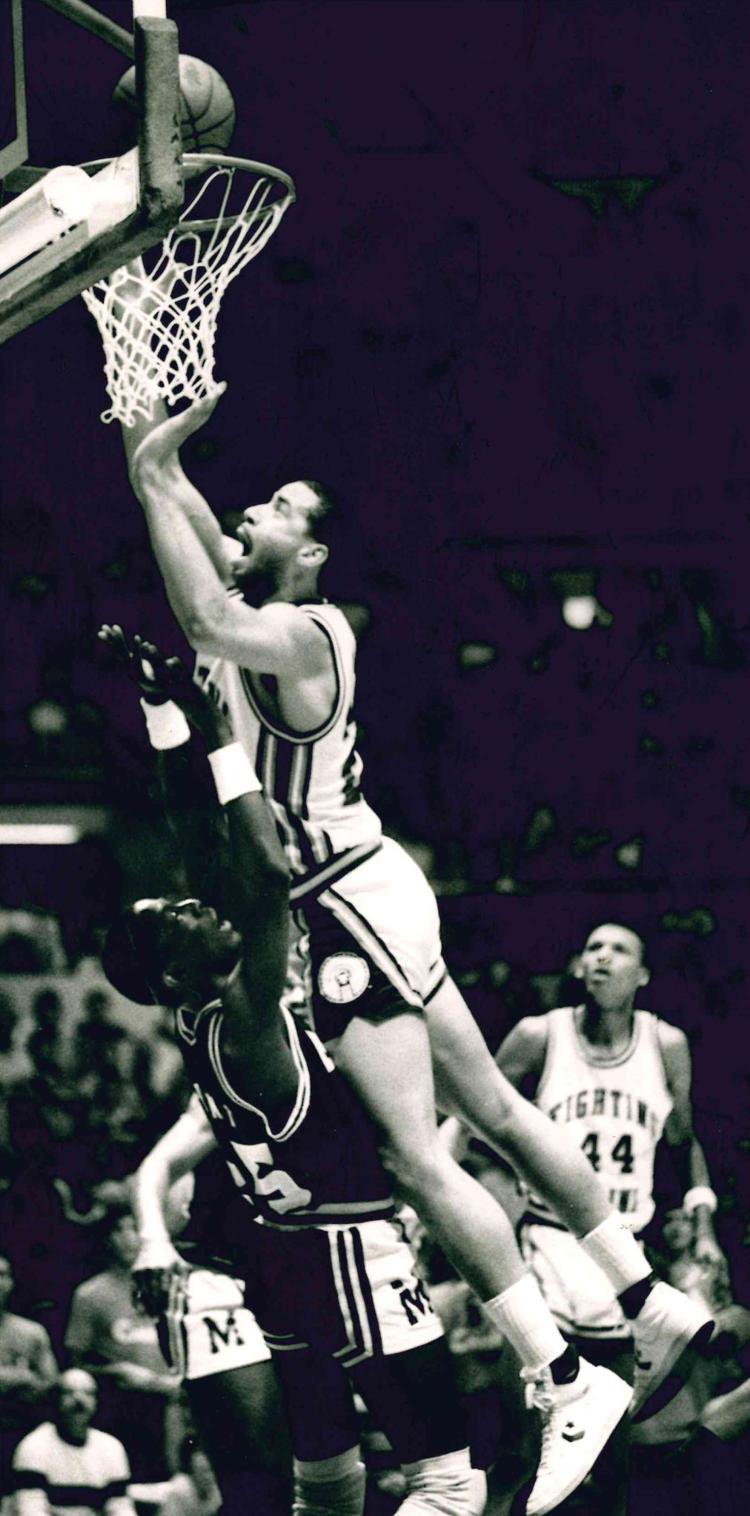 In traffic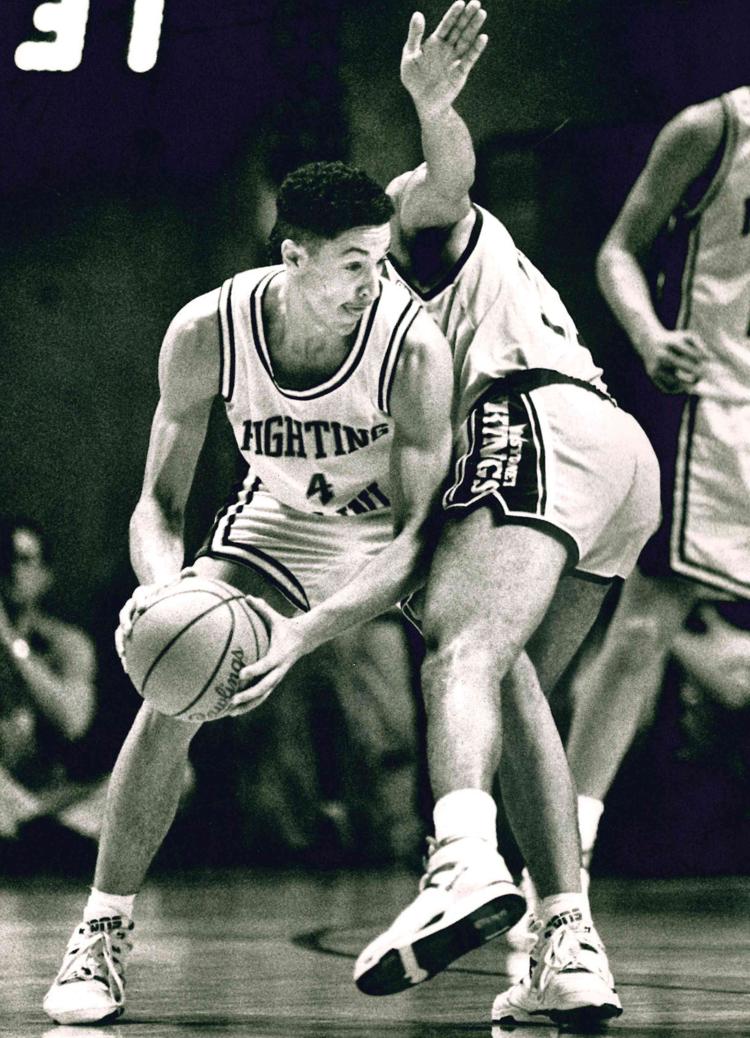 Hero of the hour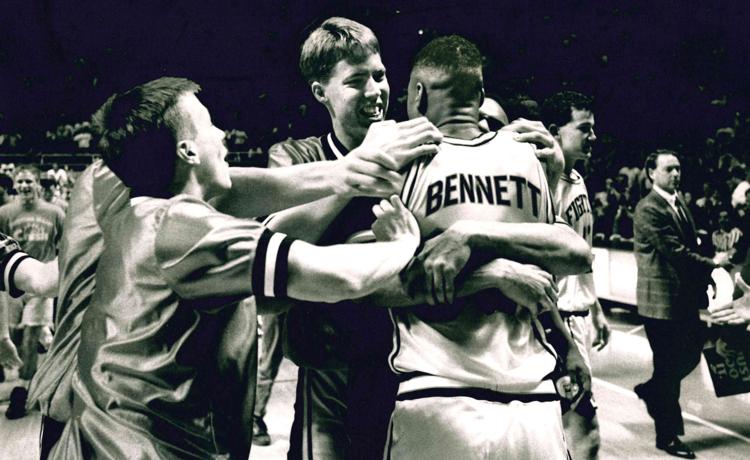 To the wire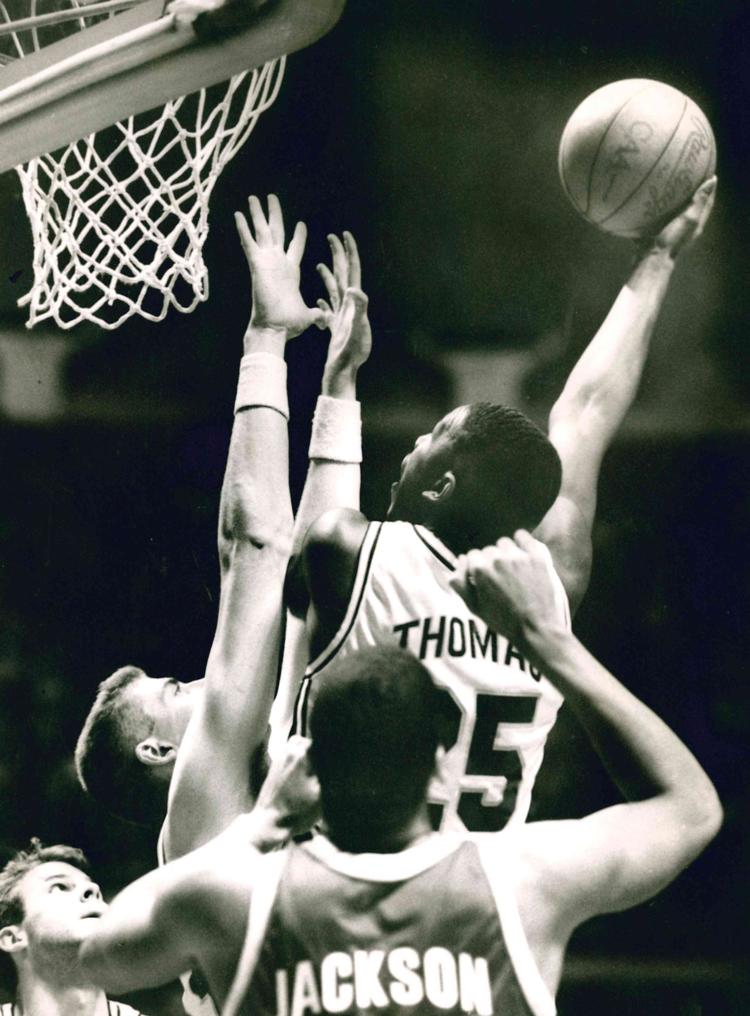 Getting physical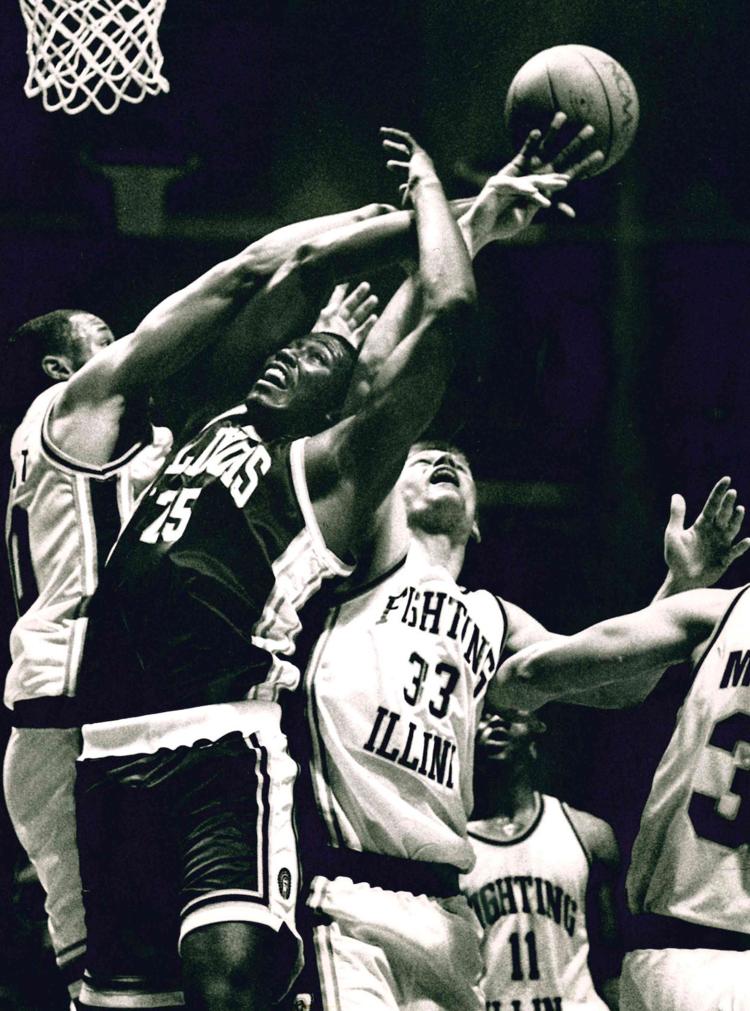 Long bombs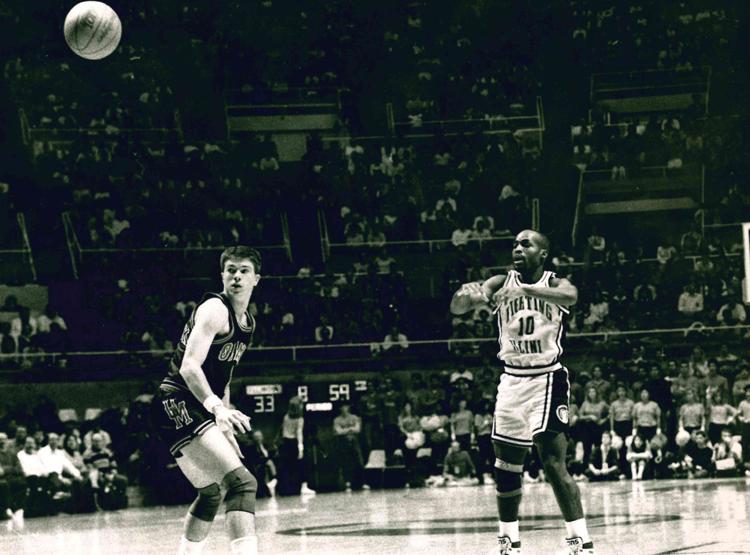 Rebound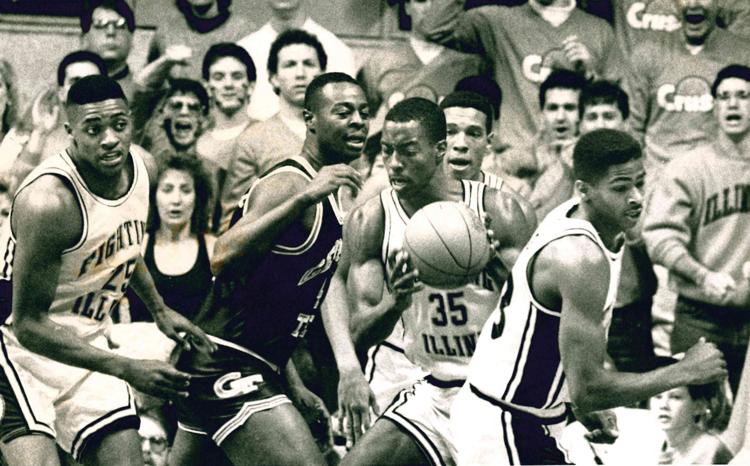 Illinois v. Iowa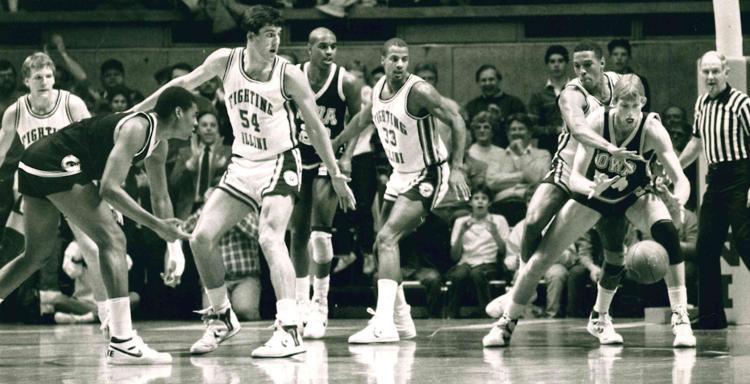 Chief Illiniwek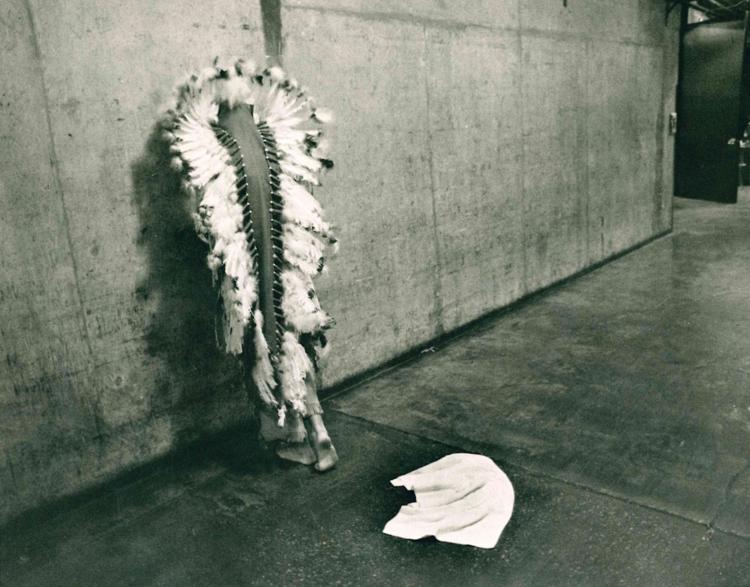 Ask Kendall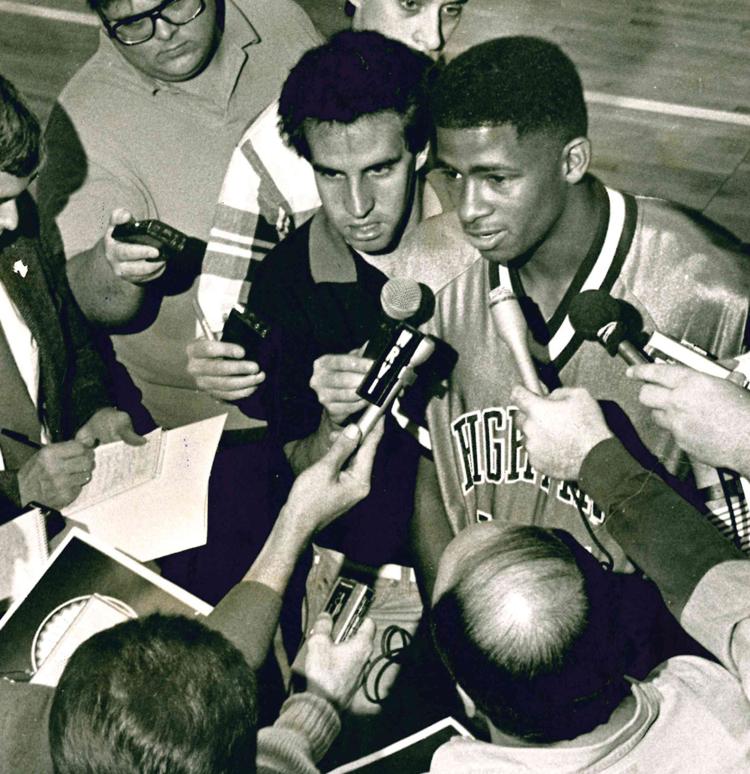 1987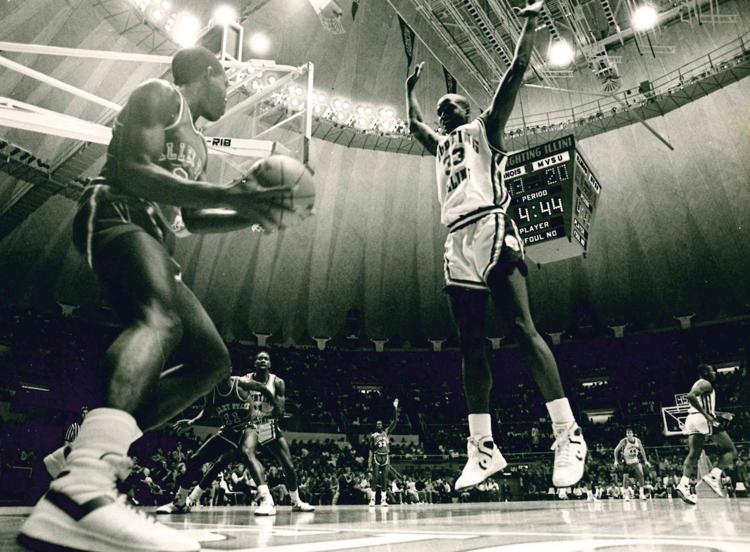 Warming up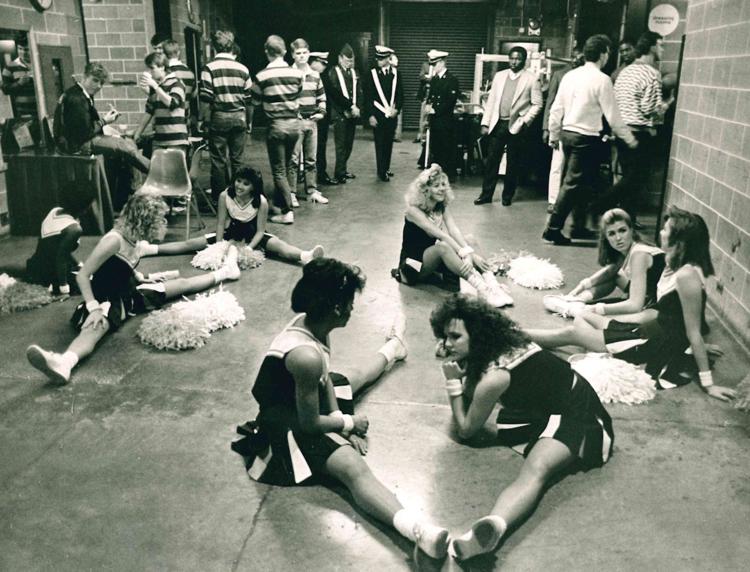 Illinettes
Pep band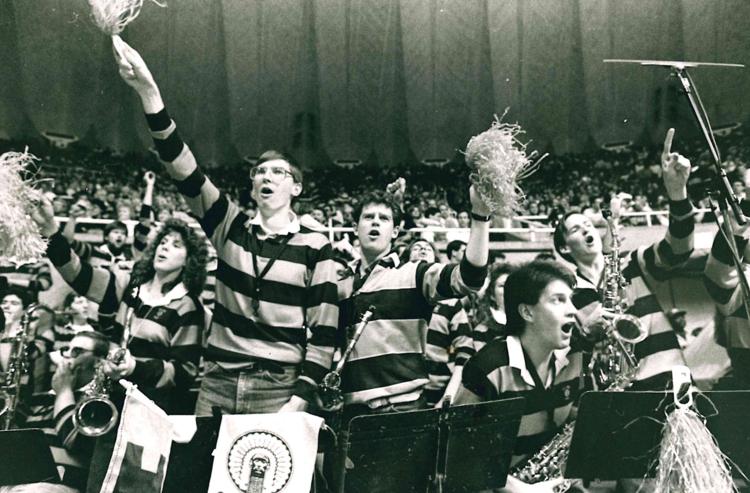 Mark Tupper is the retired executive sports editor of the Herald & Review. He can be reached at marktupper@barbeckbb.com.