CHAMPAIGN — It's not difficult to feel the disappointment and unhappiness that accumulates in a six-year period during which the Illini have not had a winning football season.
The empty seats that grow by the game are one way to tell. Same with the fan displeasure posted on message boards or social media. Believe it or not, folks become downright unpleasant.
People are tired of losing, tired of watching their favorite team look bad doing it and tired of being told a better product is coming down the road. Larger numbers seem to be drifting toward a state of apathy and they might as well hang a new shingle on the front door: "Wake me when it's better."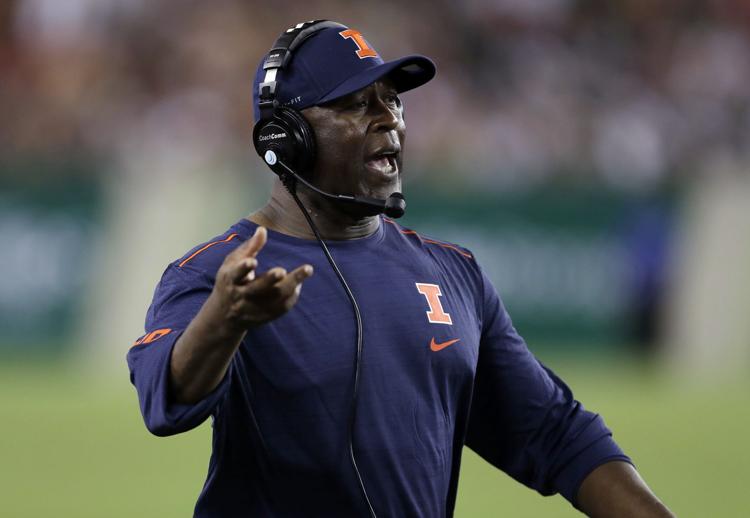 We monitor that disappointment on a daily basis but more difficult to calculate is the mind-numbing wear and tear that eats at an athlete like linebacker Tre Watson. Through one redshirt season and three years of play he has seen three head coaches, three defensive coordinators and four position coaches. Plus 2½ athletics directors.
He's played through all kinds of bumps and bruises, and bounced back from a mid-season knee surgery this year. When healthy, Watson is probably the most complete defensive football player on the Illini roster.
But after so much chaos and the trembling sense continued uncertainty, Watson just wants one final season where he has a chance to be a part of a winner.
So he's one of four players who, this week, announced plans to transfer. Unfortunately, three of them are productive defensive players who could have made a difference next season.
The collateral damage that comes from prolonged losing and constant change will also send safety Patrick Nelson, defensive lineman Tito Odenigbo and offensive lineman Gabe Megginson looking elsewhere.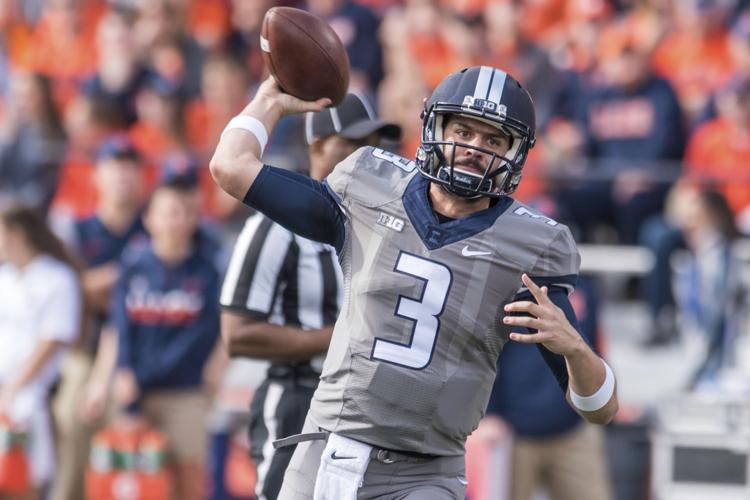 I'd expect quarterback Jeff George Jr. to transfer as Illinois makes clear its desire to pursue dual threat quarterbacks. If Chayce Crouch wants a chance to play again as a quarterback, he should transfer, also.
And that says nothing of the coaches. This is the time of season when coaching staffs from coast to coast are being reshaped and don't be surprised if there's some shuffling on coach Lovie Smith's staff, too.
More foundational instability could occur if some of the better recruits Illinois has verbal agreements with fail to make it official when the NCAA's new early signing period commences on Dec. 20.
As head coach, Lovie recently warned about counting commitments before signed documents are in hand: "These are engagements. There hasn't been a wedding yet."
Illinois is now tasked with replacing at least four veteran players, three of whom were going to contribute and possibly start on the defense. So Lovie has to decide whether to bring in junior college players or graduate transfers, assuming there might be mutual interest.
Last season, Lovie got an unusually early jump on spring practice, starting on Feb. 14, Valentine's Day. He said he won't start that early this year, but whenever it begins, all eyes will be on Cam Thomas and his development.
Quarterback remains the one position that must present a viable answer by next September. We know what it feels like to navigate through a football season without a hopeful answer. We just watched that. The record was 2-10, and it was neither pretty nor something you'd want to repeat.
It's been pointed out that athletics director Josh Whitman is paying Lovie Smith a lot of money to fix his football program. The way it feels today, if Lovie can pull it off, he will have earned every penny.