A scintillating comeback that filled the State Farm Center with hope exploded when Michigan State got a put-back dunk and when Ayo Dosunmu's driving attempt for another heroic game-winner ended with a slip, a buckled knee and the catastrophic feeling that the entire season might be buried somewhere under that broken heap wearing jersey No. 11.
Never has the State Farm Center so quickly swerved from the brink of ecstasy to the horrific feeling that cruel fate had just delivered a one-two knockout blow.
Face it, most of us expected the worst when a diagnosis of Ayo's injury came late Wednesday afternoon. Season-ending surgery would have surprised no one. And yet news that an MRI found no structural damage arrived as a blessing for both the sophomore guard and for the Illini team and program.
How long Ayo is out remains a mystery. But the fact that he could return soon (that's what he said in a Tweet) gives this group hope.
No matter what, now is the time for Brad Underwood to explore some changes, whether by necessity should Ayo take time to recover, or because there have been some bothersome trends in the current three-game losing streak.
If Ayo misses time, who replaces him in the starting lineup?
The obvious answer is Andres Feliz, who has been so reliable off the bench. But Underwood could feel Feliz (6-foot-2) would make the Illini too small at the guard position. He might prefer to opt for Alan Griffin (6-5) and continue to bring Feliz off the bench while having him out there at clutch time.
You have free articles remaining.
But another change seems worth thinking about, too. And that's taking Giorgi Bezhanishvili out of the starting lineup.
Everyone loves Giorgi, but during the current three-game slide he is shooting 25 percent, averaging 4.0 points and showing up as a weak link defensively.
If Ayo and Giorgi are both out of the starting lineup, Underwood could go small and play both Feliz and Griffin. But don't discount the possibility that Kipper Nichols, the 6-6 senior, might get a start. Nichols might be the best defensive answer against Penn State, next Tuesday, as a person to match up with 6-8 senior Lamar Stevens.
The bigger point is that Underwood has an opportunity to tweak the lineup now and see where it takes this team. And while it was just one 3-pointer made against the Spartans, it could be a confidence booster for Tevian Jones, who is going to have to get more minutes if the rotation is cut due to Ayo's injury.
Everyone knew this was going to be a tough stretch. What we didn't know is that Illinois would lose consecutive home games and that Ayo Dosunmu would suffer a scary-looking injury.
One other thought: Credit Adam Fletcher, Illinois' strength and conditioning coach, for the hard work he does pushing players to become stronger, faster and better. Along the way, he's preparing knees and other body parts to withstand the stress and strain that not long ago sent too many Illini athletes to the sideline.
Fletch's program can help athletes recover from injury, but the better plan is to help with injury prevention. And one has to believe Ayo's slip and awkward tumble to the court on Tuesday brought him perilously close to an injury that could have been severe. That it was not is a tribute to the work Adam Fletcher puts in.
---
31 amazing Illini basketball history photos
Kicking back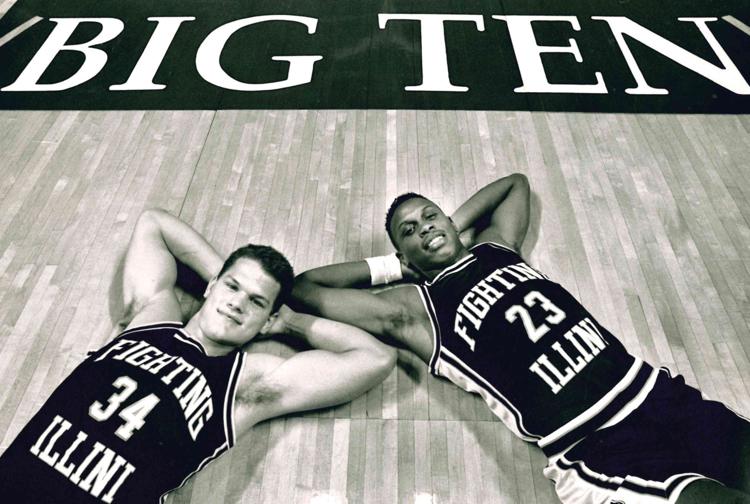 Free for all
Center Court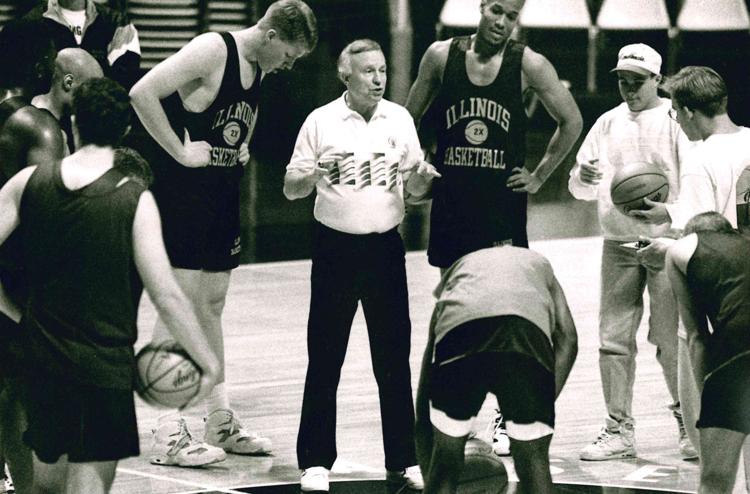 Coming through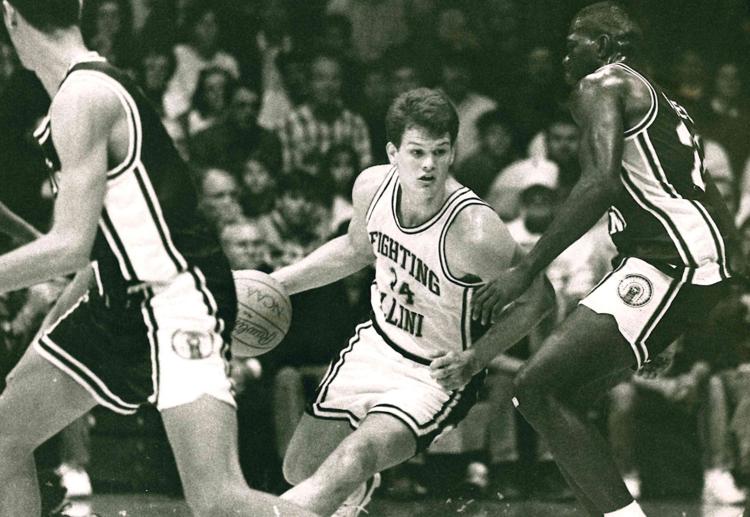 Nick Anderson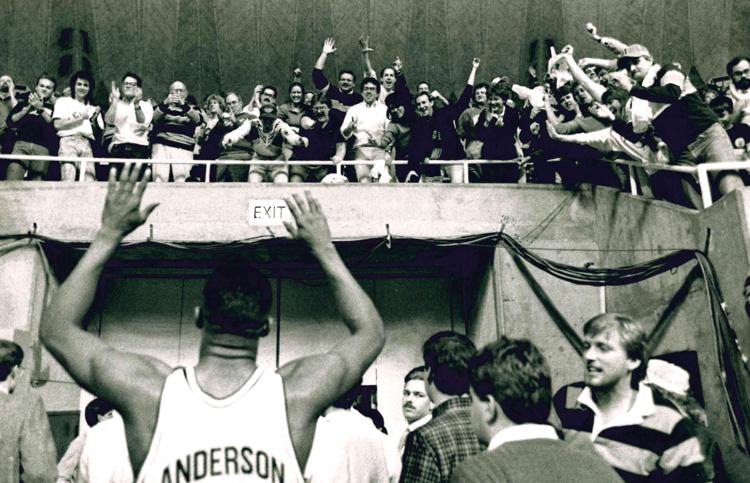 Wrong, Mr. Referee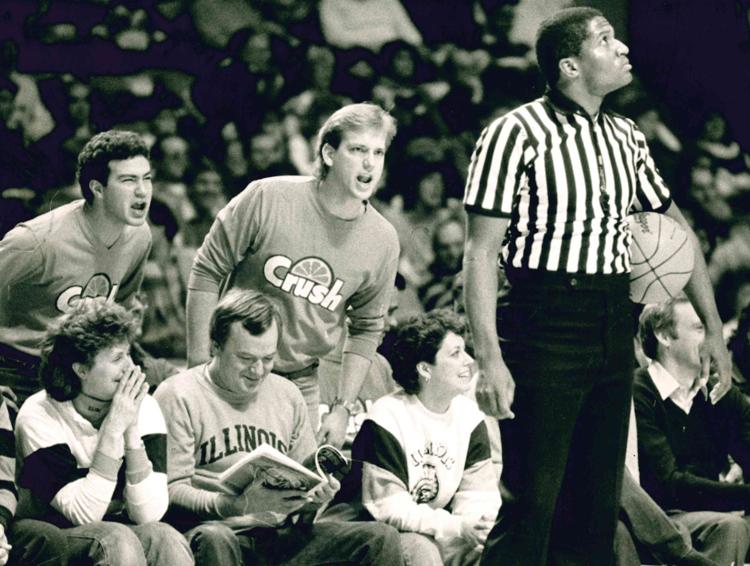 Relatives?
Cheerleading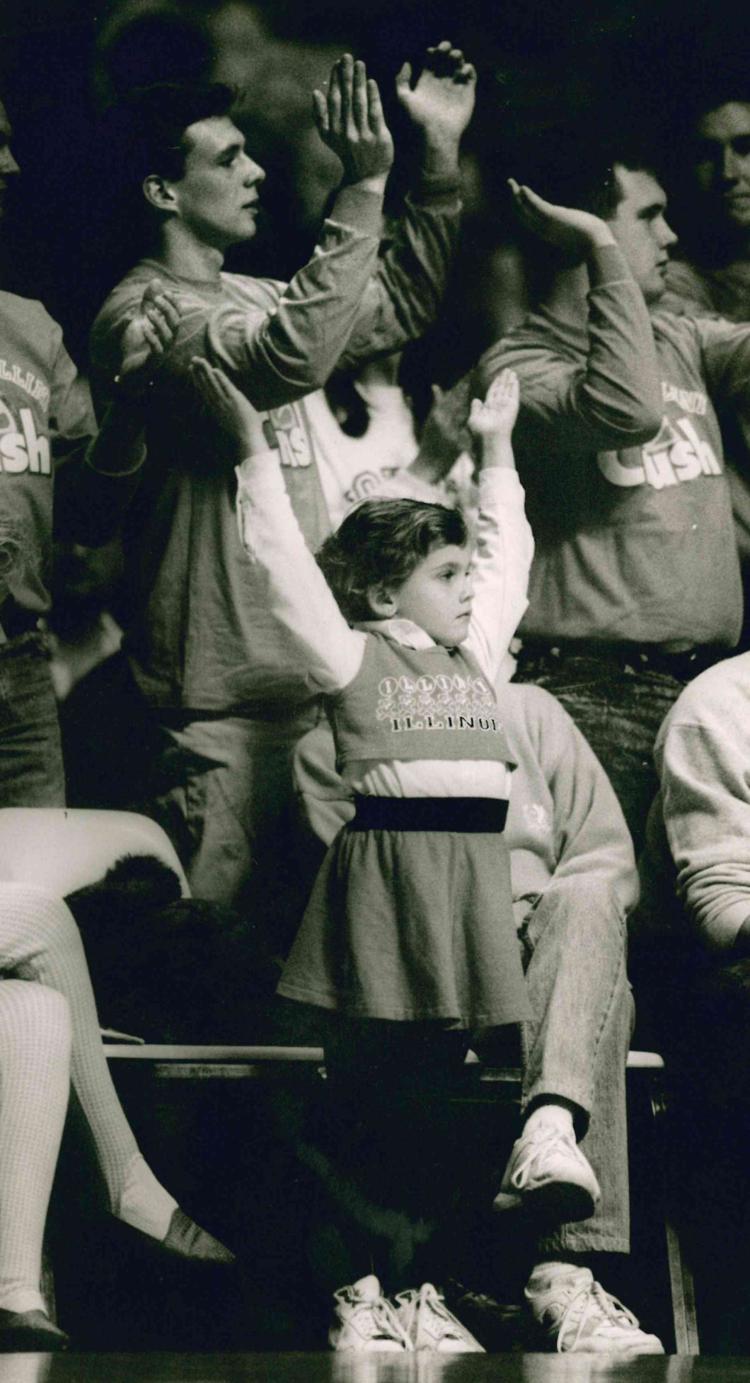 Distraction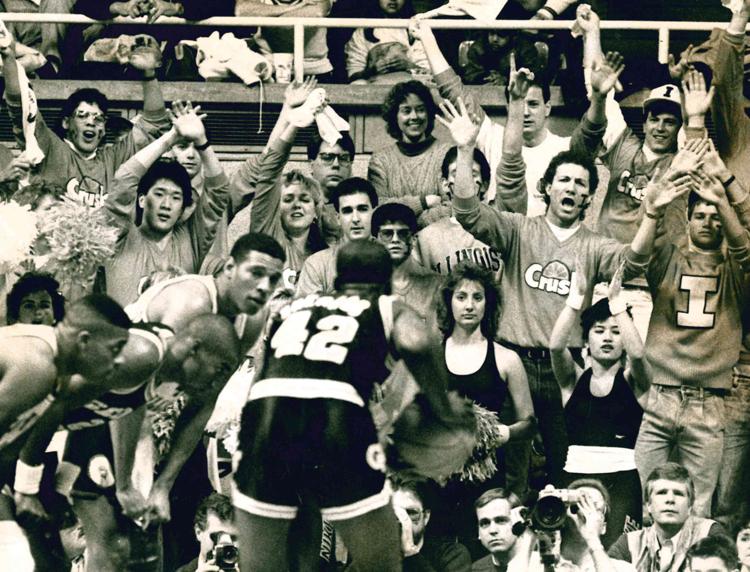 Easy does it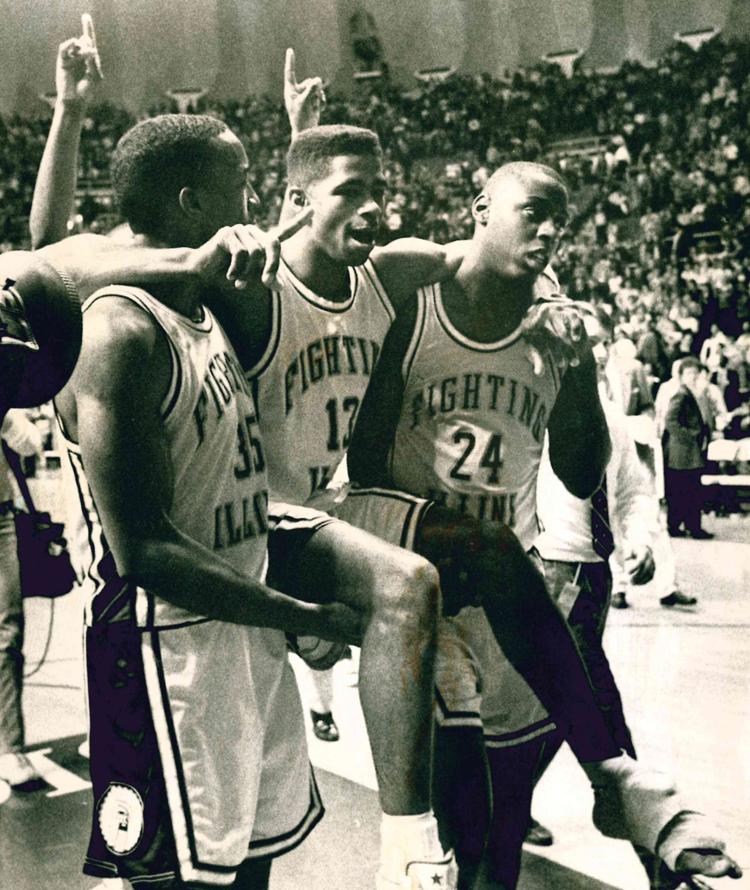 Celebrate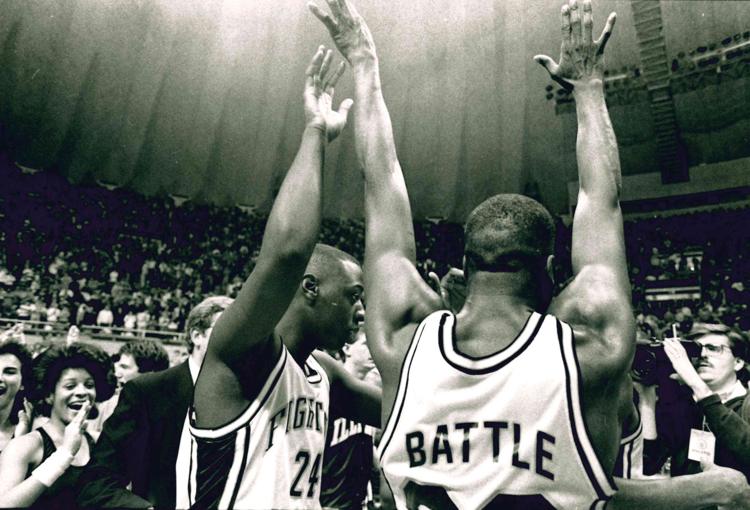 Talk of the Big Ten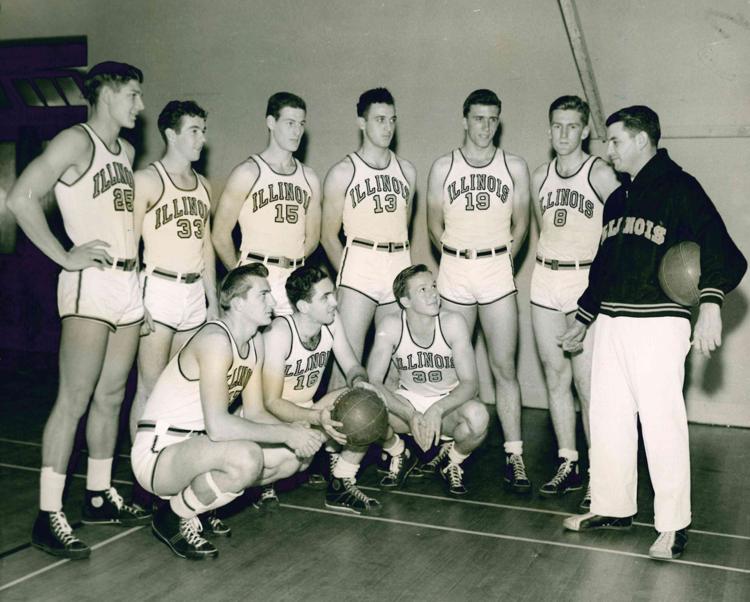 Big Reach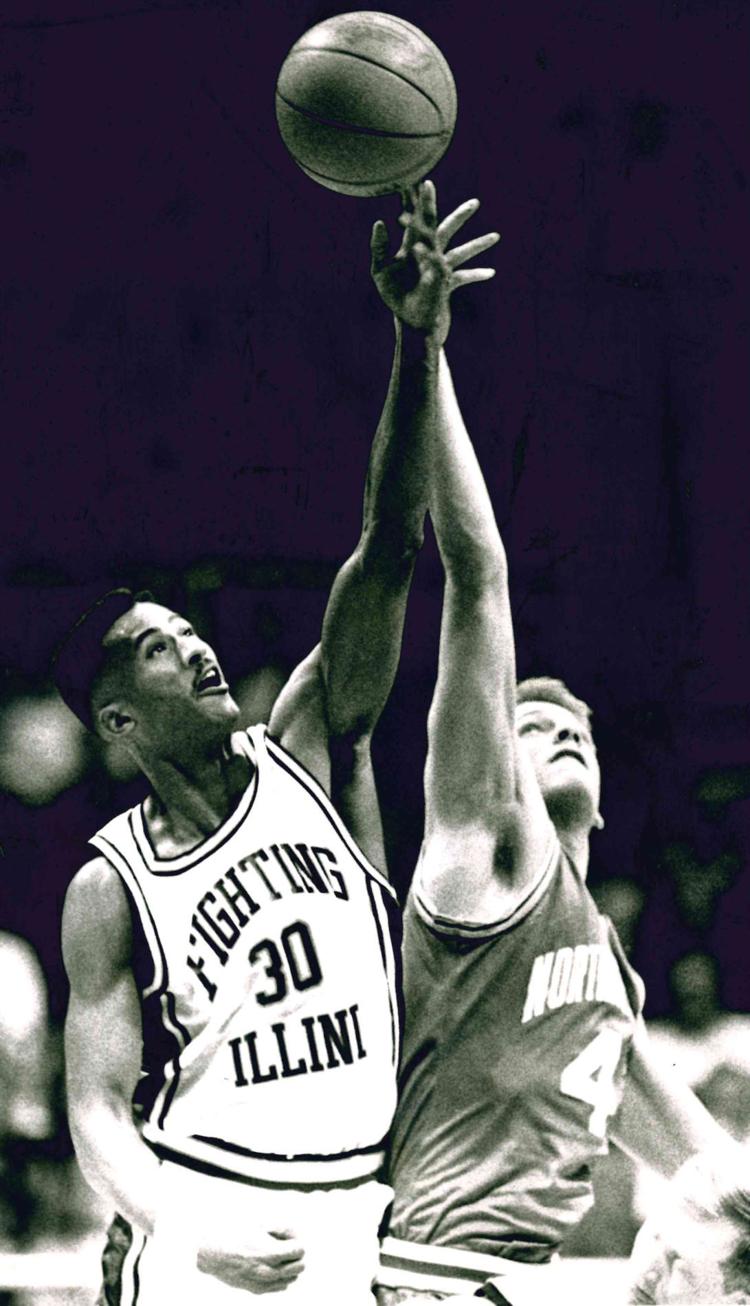 Whiz Kids Big Ten champs in '42, '43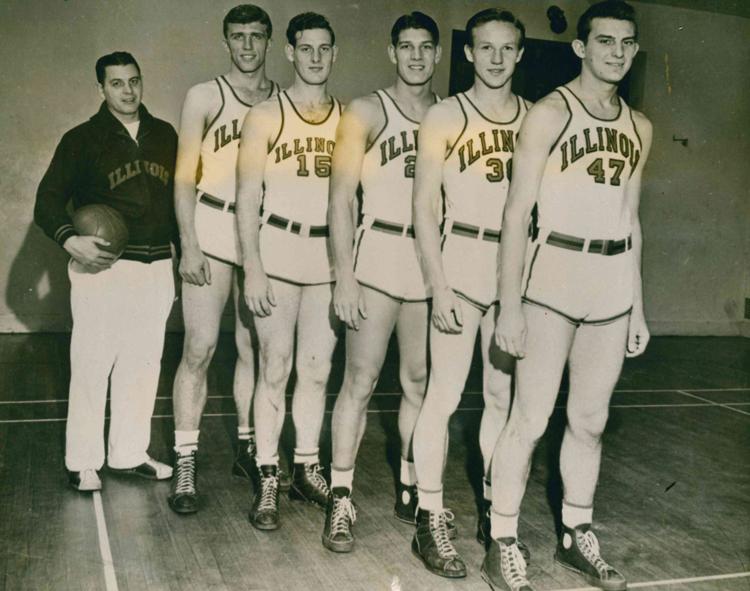 Fierce Rebound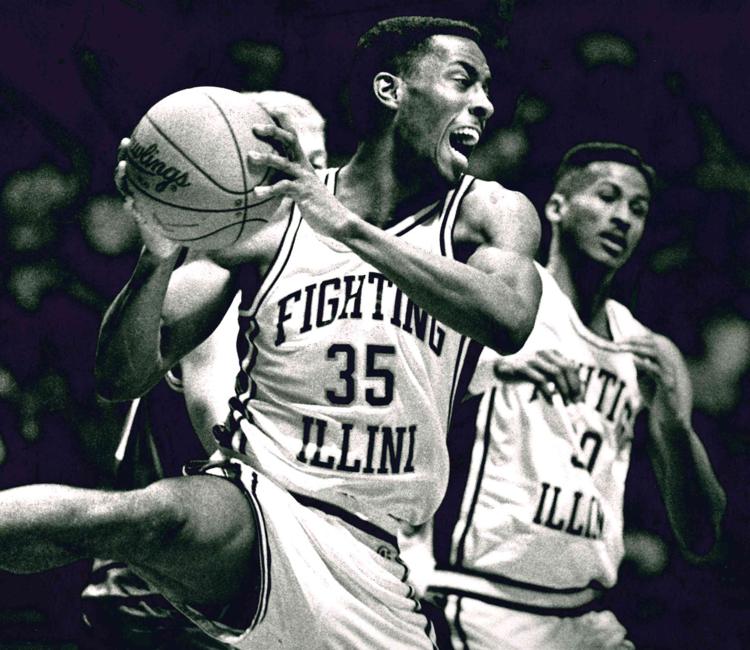 Efrem Winters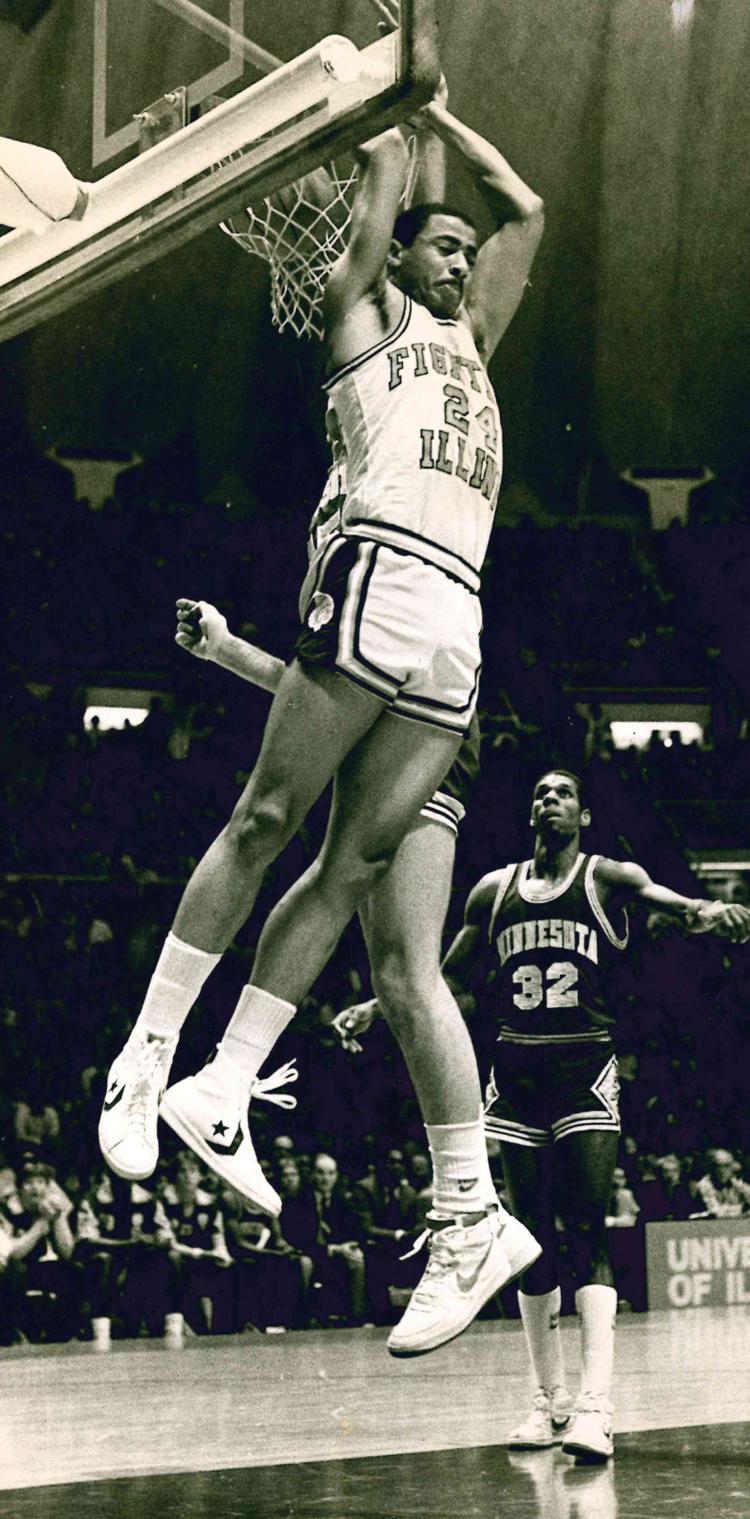 Tony Wysinger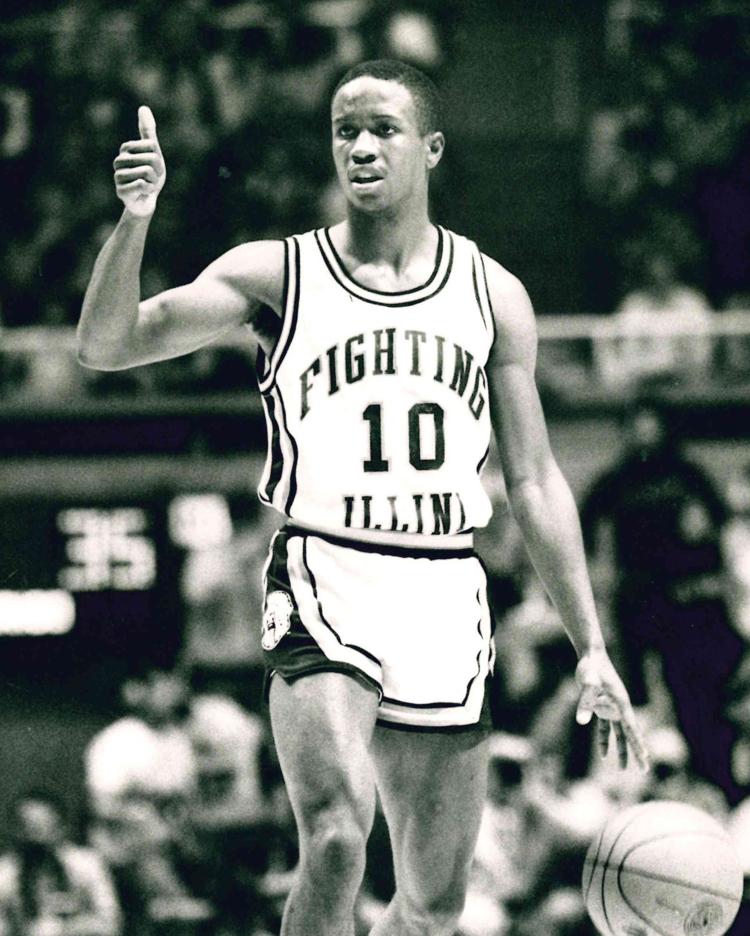 Efrem Winters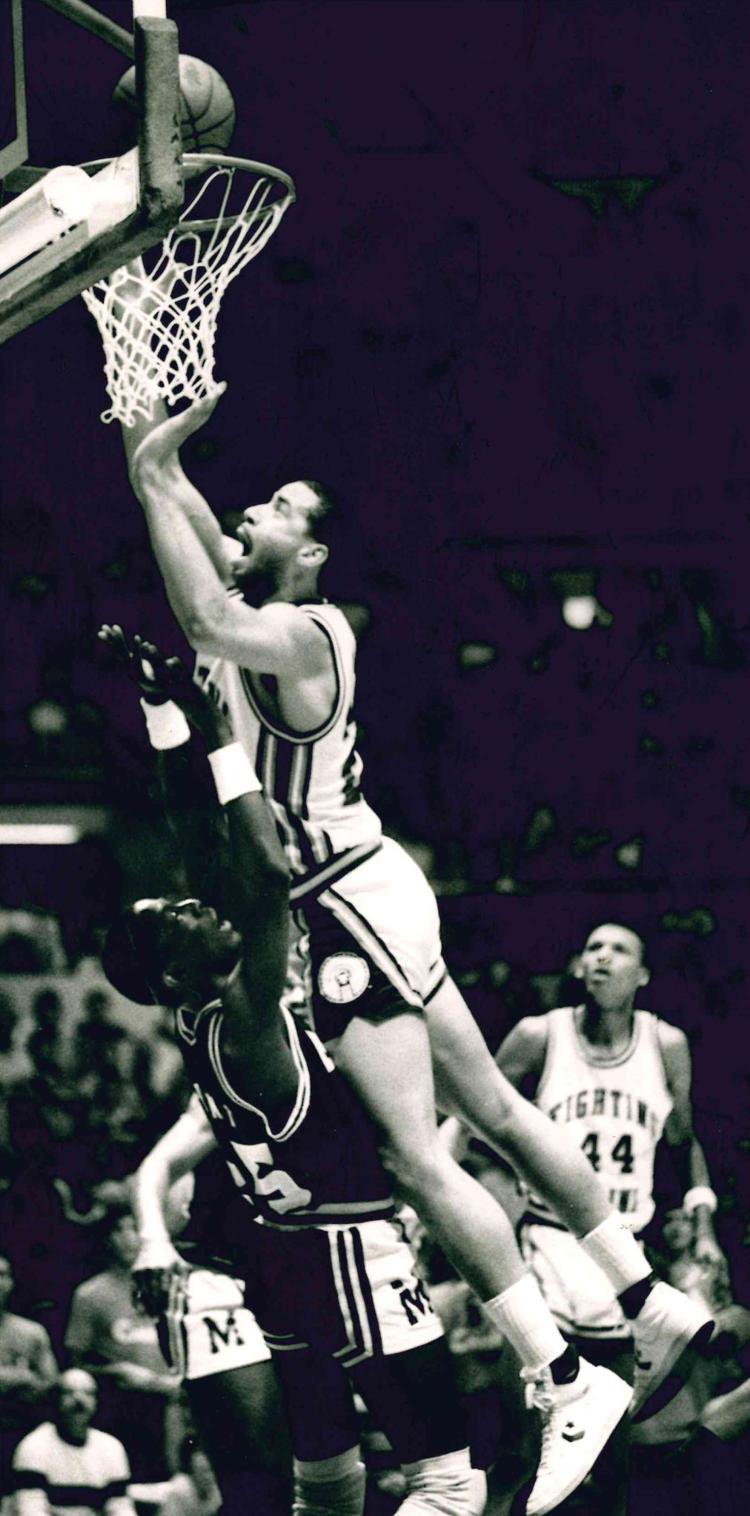 In traffic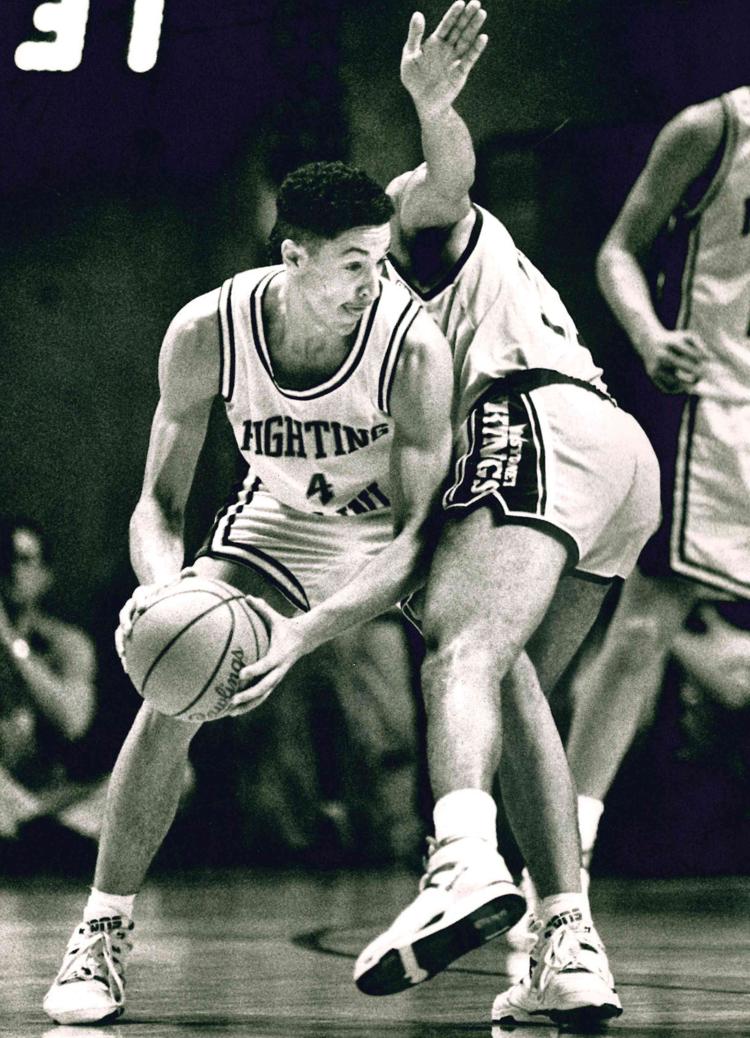 Hero of the hour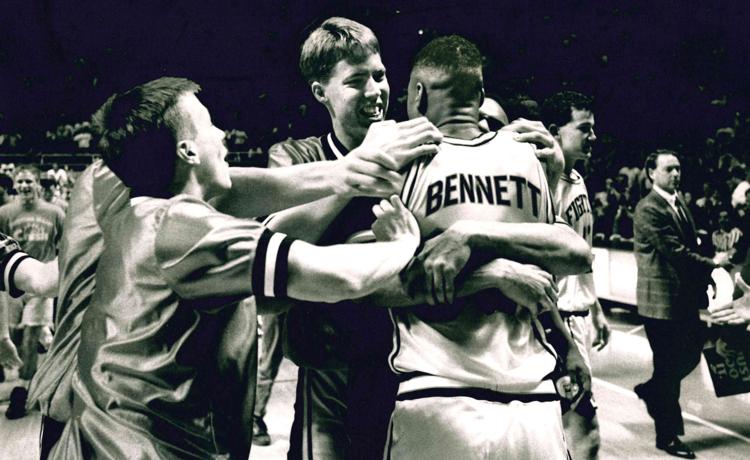 To the wire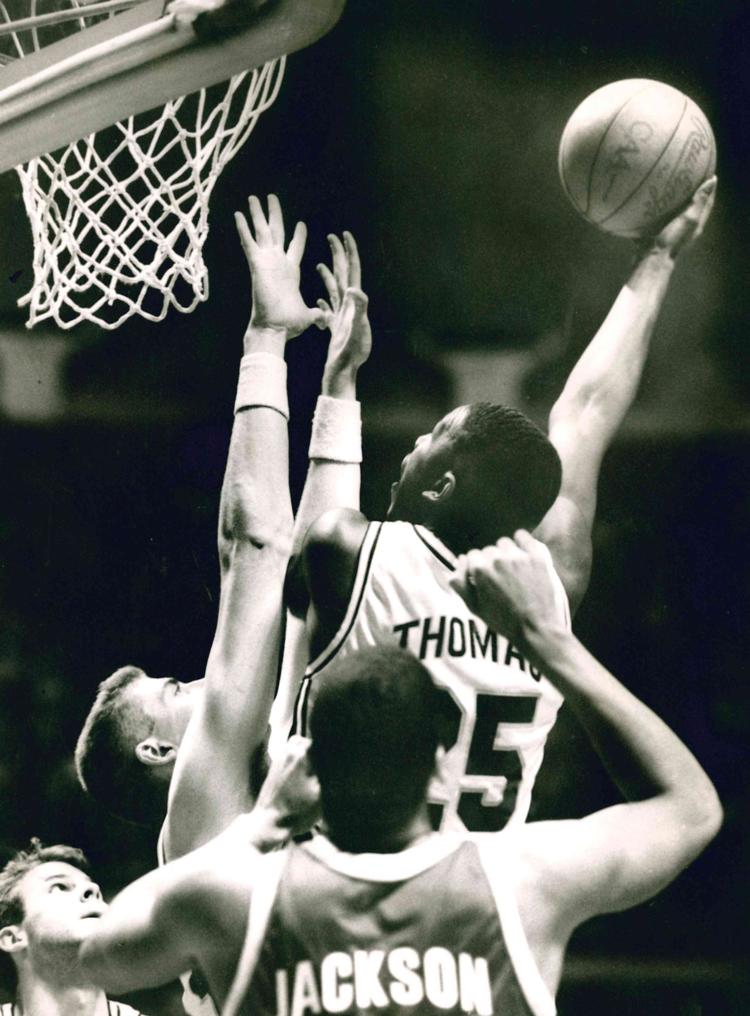 Getting physical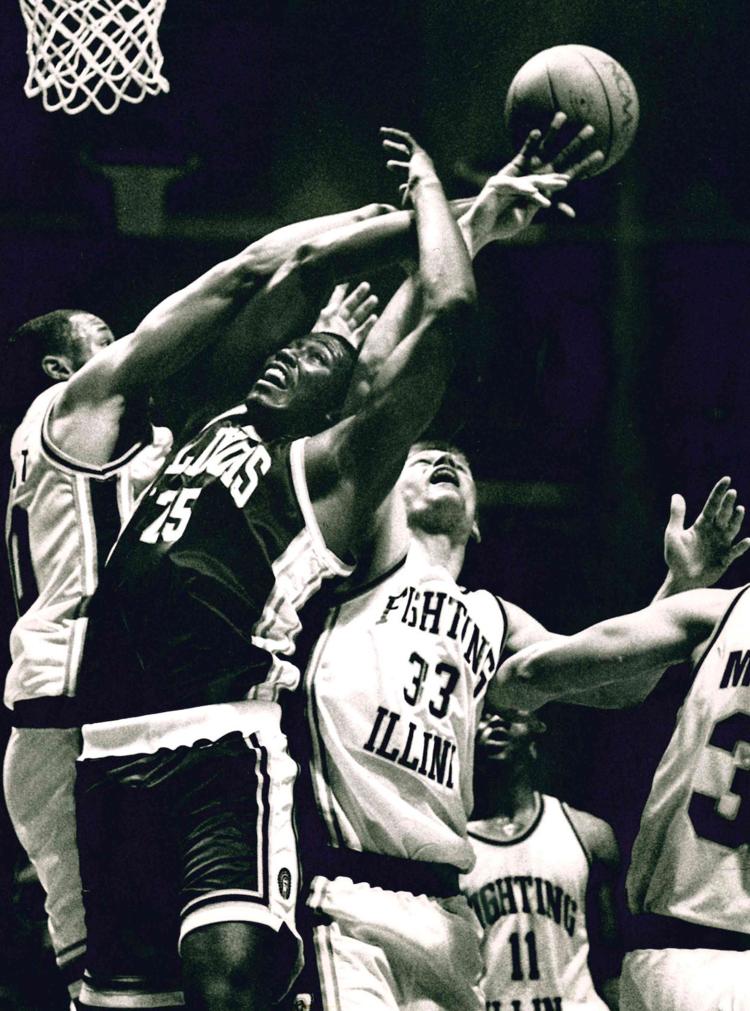 Long bombs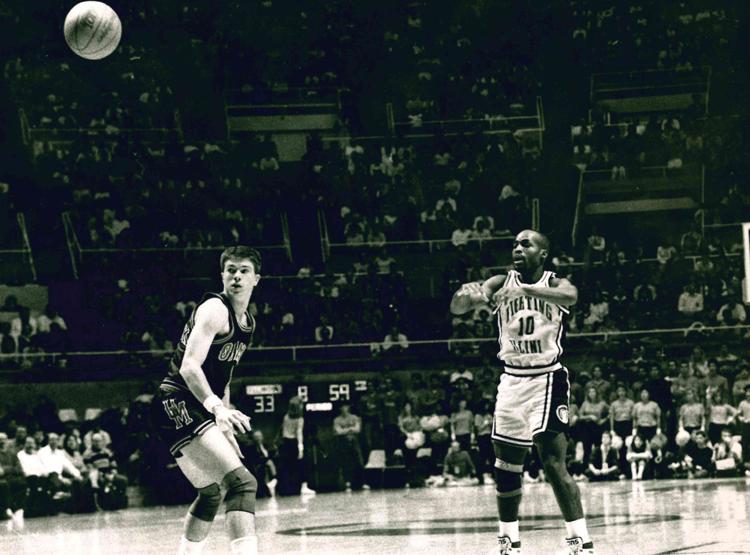 Rebound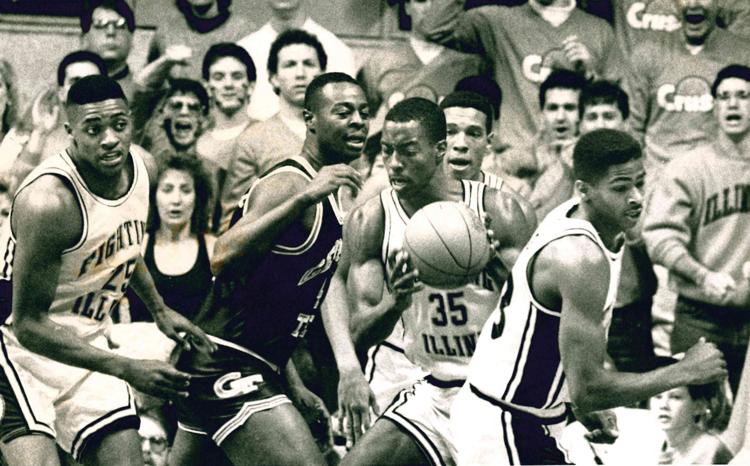 Illinois v. Iowa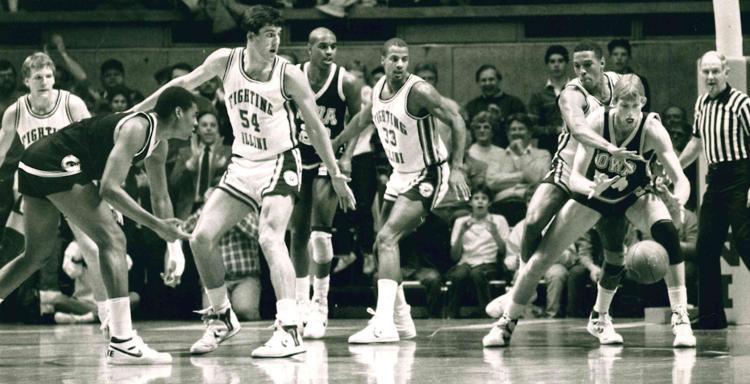 Chief Illiniwek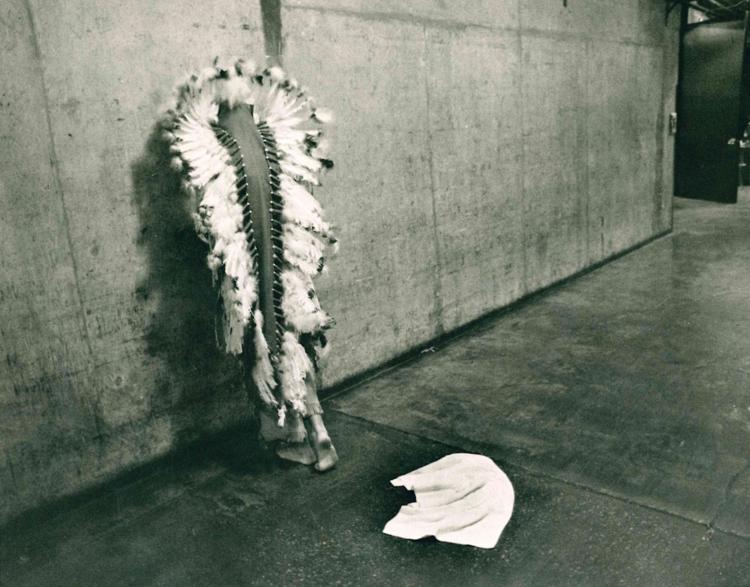 Ask Kendall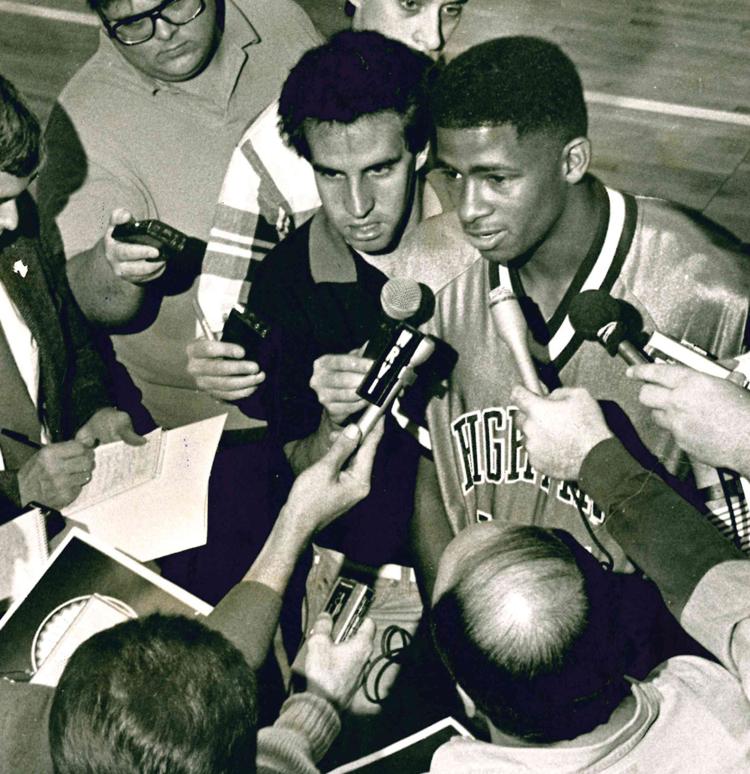 1987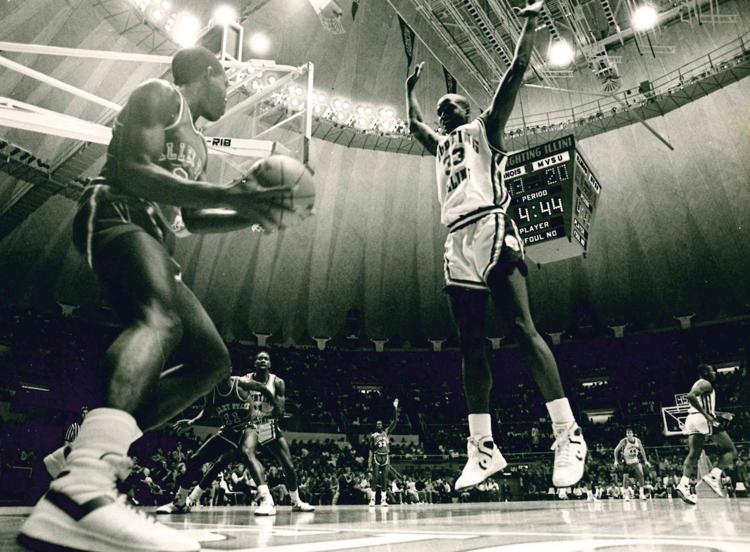 Warming up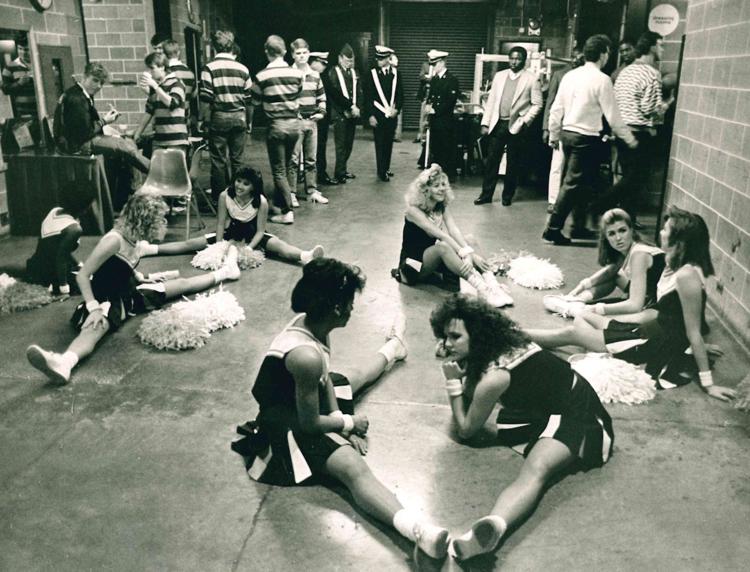 Illinettes
Pep band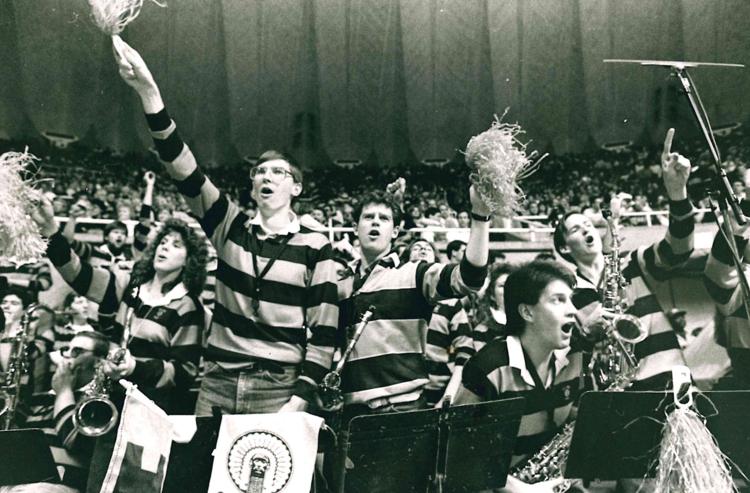 Mark Tupper is the retired Executive Sports Editor of the Herald & Review. He can be reached at marktupper@barbeckbb.com