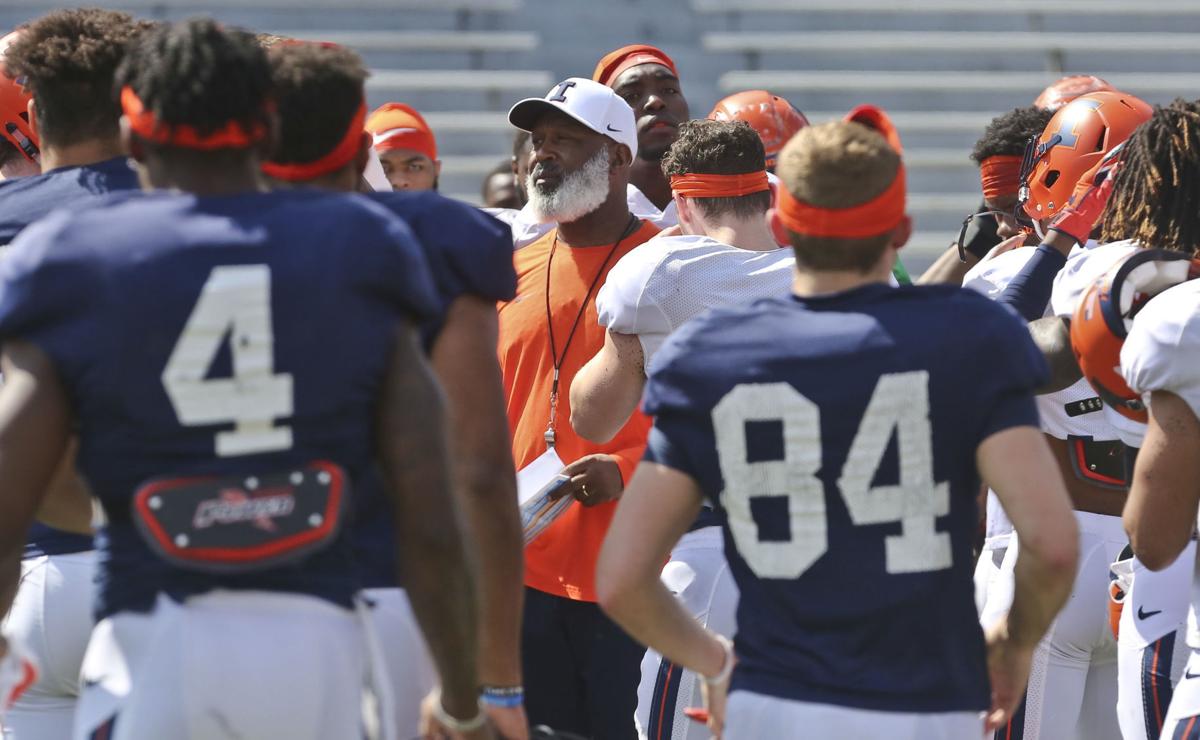 CHAMPAIGN — Josh Whitman looks at the last two-and-a-half months in three phases.
The first phase came in the middle of March when the COVID-19 pandemic put an abrupt pause, and in some cases an end, to sports seasons as people went home to shelter in place. He calls that phase the retreating phase for the University of Illinois. Whitman, the University of Illinois athletic director, and other university members got people home and set up to work remotely. 
Phase two was to regroup, to learn about the coronavirus and the best practices to approach it. Now, the University is in phase three, the advance phase. The message from university officials to student-athletes has shifted to the future in the last few weeks. On Friday, the University of Illinois Division of Intercollegiate Athletics announced it is preparing to return groups of student-athletes to campus for voluntary summer training, with staggered arrivals beginning as early as June 3.
Ohio State University has said it will allow football players to return to campus on June 8.
"We certainly wouldn't do it if we weren't comfortable that we've been able to put a plan together that really did provide further health based on the virus," Whitman said in an hour-long Zoom meeting with reporters. "That's why it's taken us this long, candidly, to get to this point. I think that across the country we're all starting to reach a point of confidence based on the information sharing and the understanding we're starting to gain around the virus that we can do this in a health-conscious way and we can provide for the safety of our student-athletes."
Student-athletes will return according to a detailed plan developed by DIA, led by its sports medicine staff, in consultation and collaboration with the Champaign-Urbana Public Health District; Carle physicians; McKinley Health Center; SHIELD, the University's committee tasked with developing testing protocols for the campus; and the Big Ten Conference. Through its partnership with SHIELD, DIA will pilot a return protocol that the University can further refine for the potential arrival of the student body in the fall.
The plan follows the timeline recently announced by the NCAA, which will allow voluntary workouts to resume on campuses as of June 1, and aligns approximately with similar plans being developed by other Big Ten schools. Workouts will be done in small groups, preferably outside, but deep-cleaning plans are in place for indoor facilities. Through the month of June, there will be no ball used during any of the workouts and student-athletes won't be in contact with coaches or other staffers, who will be present in a limited capacity.
Student-athletes will be encouraged to live in small numbers, preferably between two and four people instead of large houses of a dozen or more players, which existed when Whitman played.
Athletes' return to campus is a tightly choreographed schedule that includes robust testing and initial periods of quarantine. Football and men's basketball student-athletes are scheduled to arrive first, in small groups over a series of days in early June. Whitman said returners will arrive first followed by first-year student-athletes  — freshmen and transfers — then student-athletes who have been exposed to the virus or who have been in areas where it's been more prominent.
The return protocol includes initial and ongoing viral and antibody testing, initial quarantining, contact tracing and arrangements for extended quarantine and care of any student-athlete testing positive for COVID-19. Whitman said there is a plan in place should a student-athlete test positive.
"We all recognize that no matter what we do in any of our individual lives, the risk of infection is always there," Whitman said. "Certainly we are intending to do everything we know to do to keep that risk at an absolute minimum, but nothing we can do is going to make an absolute guarantee that none of our students will be infected with the virus.
"If that happens, we have made arrangements and we will be quarantining those student-athletes away from the rest, as you can imagine and provide care for them for the minimum of 14 days, if not beyond depending on the symptoms they may continue to exhibit. We'll have to work through as we would in any other situation: contact tracing, all of these procedures we've talked about will make that a little more palpable."
By early July, the anticipation is that student-athletes from women's basketball, volleyball and soccer will have returned to campus as well. The DIA will evaluate the ability to return student-athletes from sports beyond these five as the summer progresses.
The first voluntary workouts in football and men's basketball are likely to occur in the second or third week of June. DIA has developed detailed workout protocols, which include safety elements borrowed from comparable procedures crafted by the NFL, NBA, United States Olympic Committee, NCAA and Big Ten. These protocols include daily symptom checks and entry screenings; locker room, shower, and laundry procedures; guidance on group size and composition; directives regarding facility and equipment usage and cleaning; and expectations for safe coaching and instruction.
Per NCAA guidance, all football and basketball workouts in the month of June must be strictly voluntary. The voluntary nature of the workouts, Whitman reiterated, is important. He said the DIA will honor any and all financial aid commitments, now and for the foreseeable future, even should a student-athlete decline to participate because of concerns related to COVID-19. The DIA will also provide contact information for third-party campus resources should the student-athletes feel compelled to participate by coaches or staff, in contradiction to this stated position.
"Participation in this plan is absolutely voluntary," Whitman said. "That will be true not just for the summer months, but as we head into the fall. It's critical to us that our student-athletes understand that they have a choice to make as they do every single day. Certainly that choice has never been more important than in this environment. We want them to know that it's their decision, when they want to return to campus and in what fashion. Their financial support from the athletic program is not at risk contingent on that decision. That's an important piece for us.
"We all know that in college athletics sometimes, the term 'voluntary', and I use air quotes, can become a bit of a term of art. In this case, it truly is the order of the day and we want to be sure they understand that their best interests come first and ultimately they have to make those decisions for themselves. Certainly we anticipate and hope the vast majority of them will be back, but that will ultimately be their decision."
The University has made no official decisions about a return to in-person instruction for the fall. Similarly, no final decisions have been forthcoming regarding fall sports. Nonetheless, in anticipation that both school and sports, in some form or fashion, will occur in the fall, the early return of student-athletes to campus is necessary to provide them the opportunity to regain acceptable physical condition prior to engaging in competition.
While away, most of them have lacked access to the facilities, equipment and coaching needed to maintain their physical readiness for the rigors of high-major Division I athletics. A summer return to campus, combined with the safety protocols, will allow Illinois student-athletes to prepare their bodies for competition and minimize their susceptibility to injury, all while adhering to best-in-class standards for testing and community health.
Whitman recalled a time when Provost Andreas Cangellaris looked him in the eye and relayed a message.
"He said we cannot operate out of fear," Whitman said. "He said we can certainly operate with due caution, we can make appropriate steps to plan thoroughly, but we have to look to develop a plan and protocol to allow us to move back to some sense of normal life. We're really proud and excited to be a part of that process."
---
31 amazing Illini basketball history photos
1987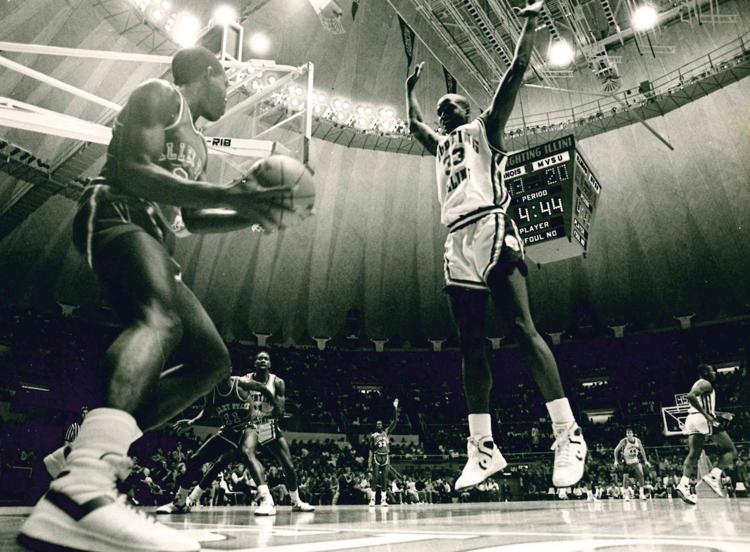 Ask Kendall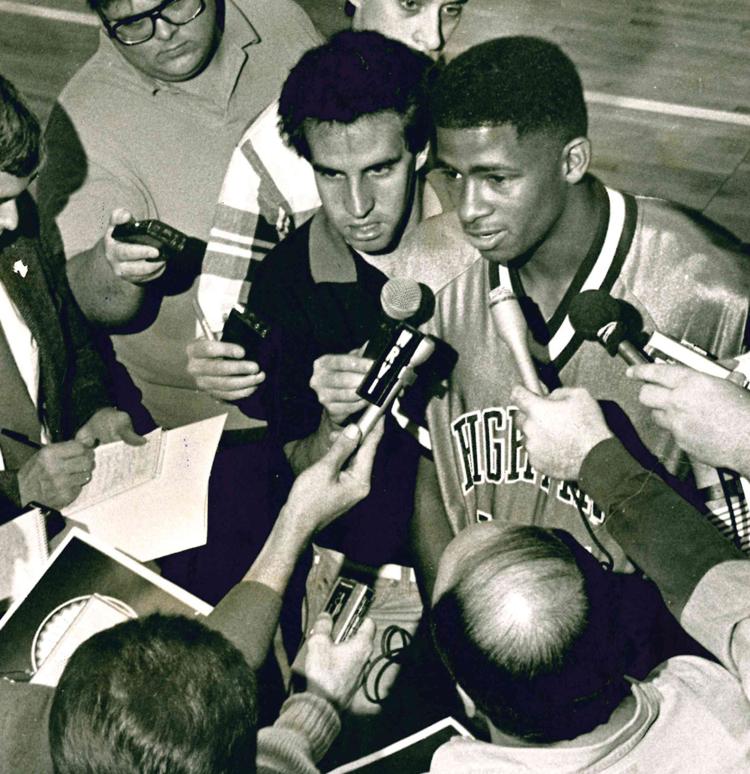 Big Reach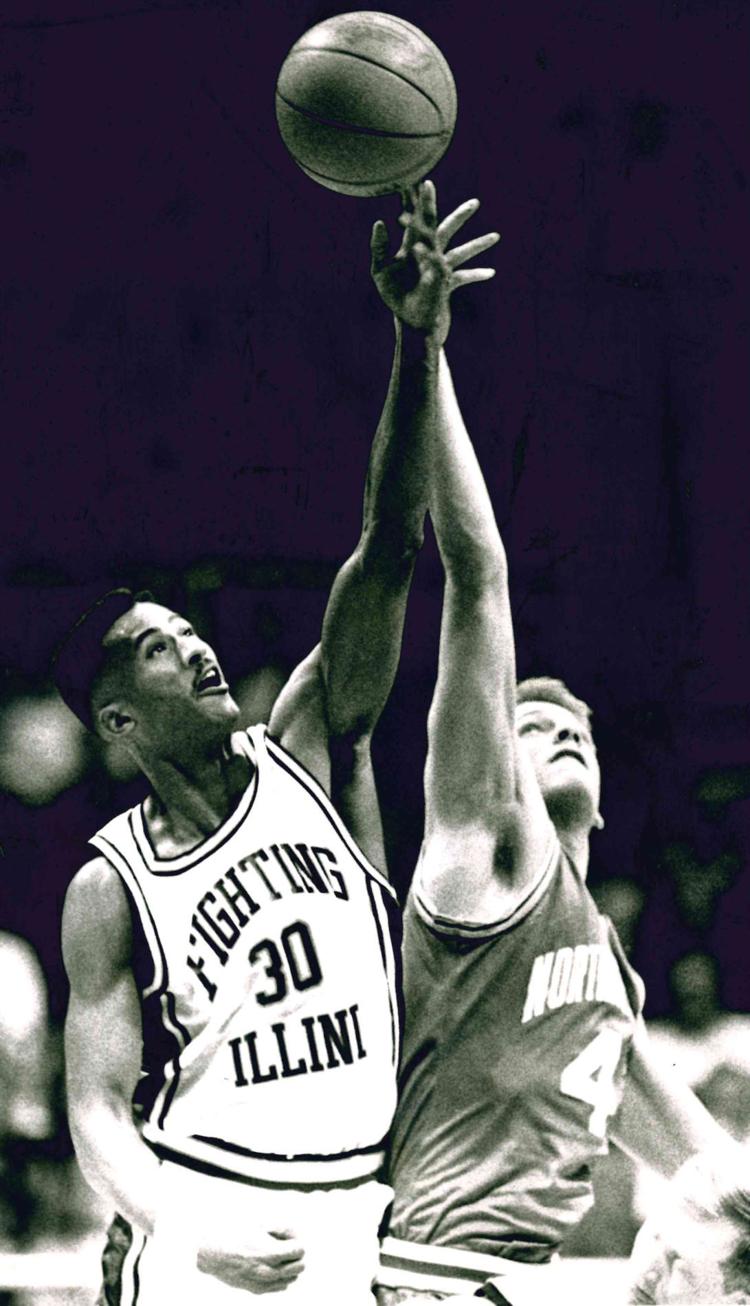 Celebrate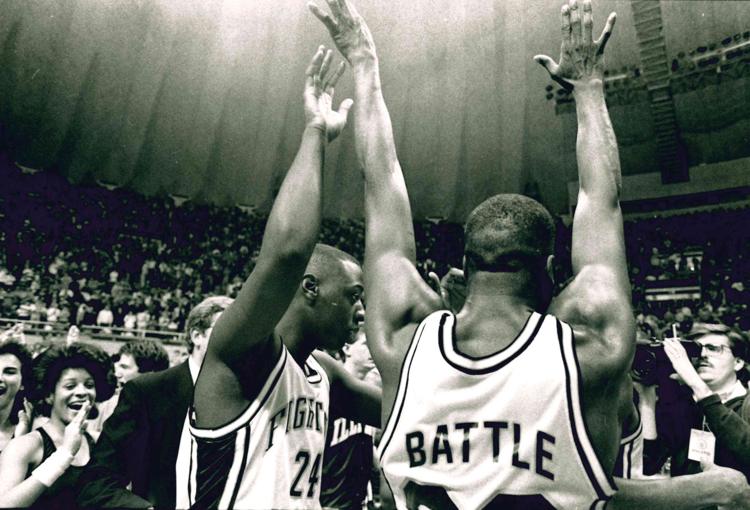 Lou Henson in 1993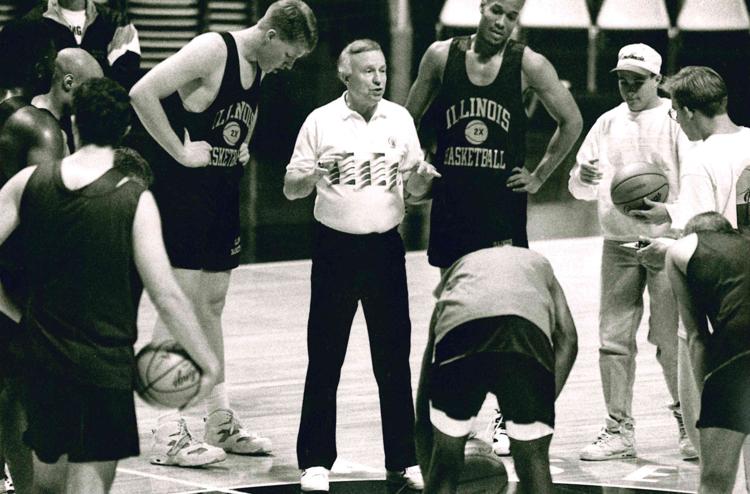 Cheerleading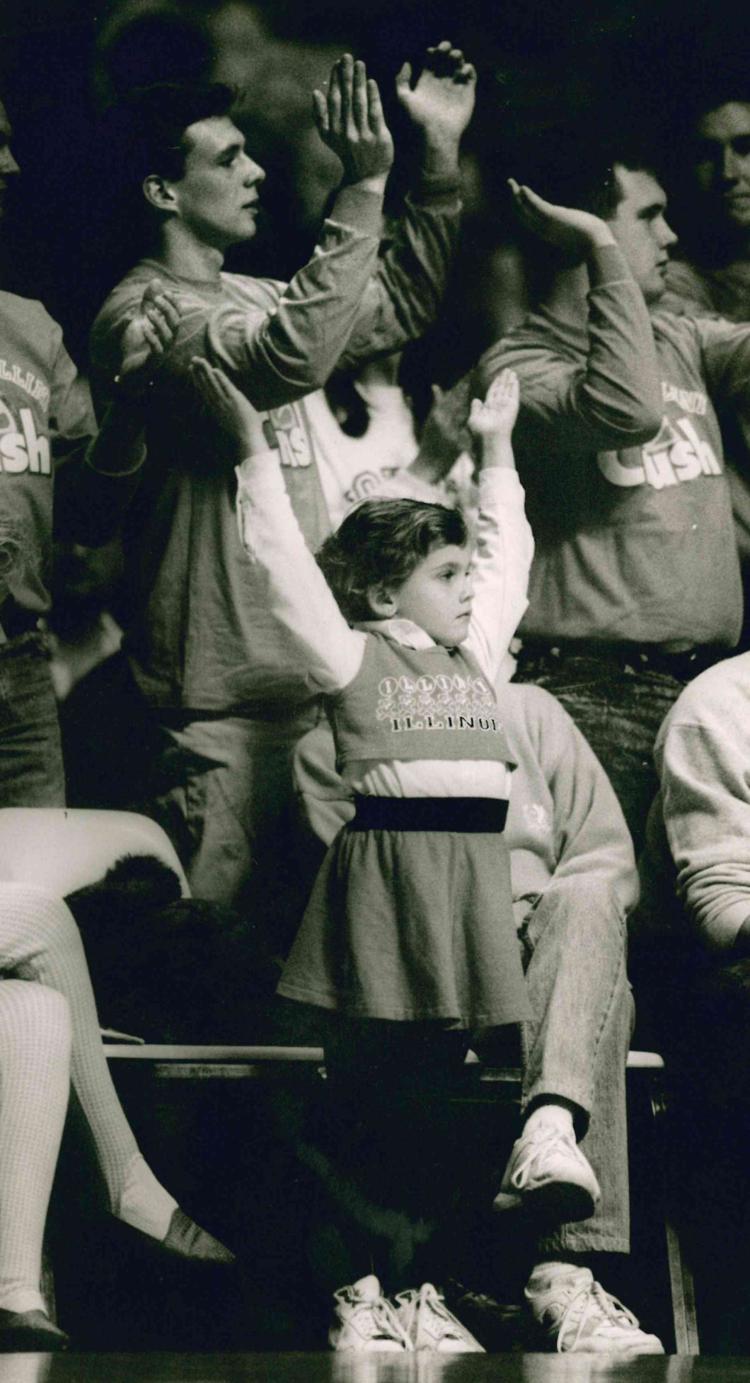 Chief Illiniwek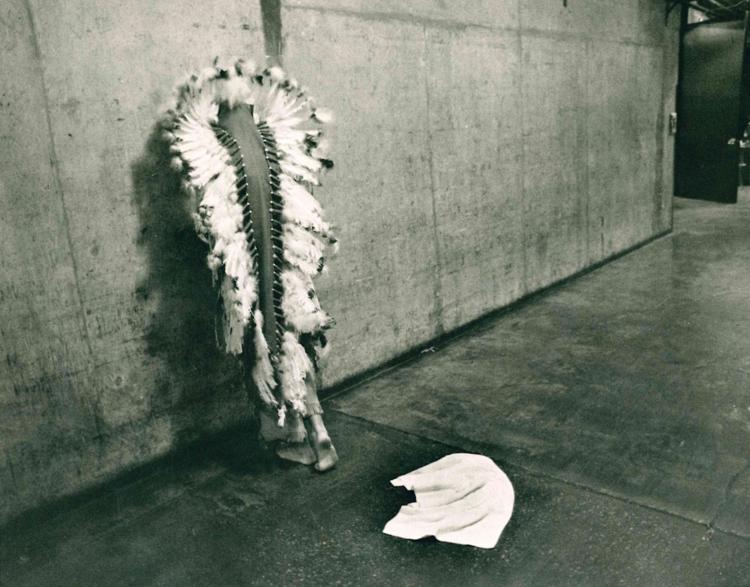 Coming through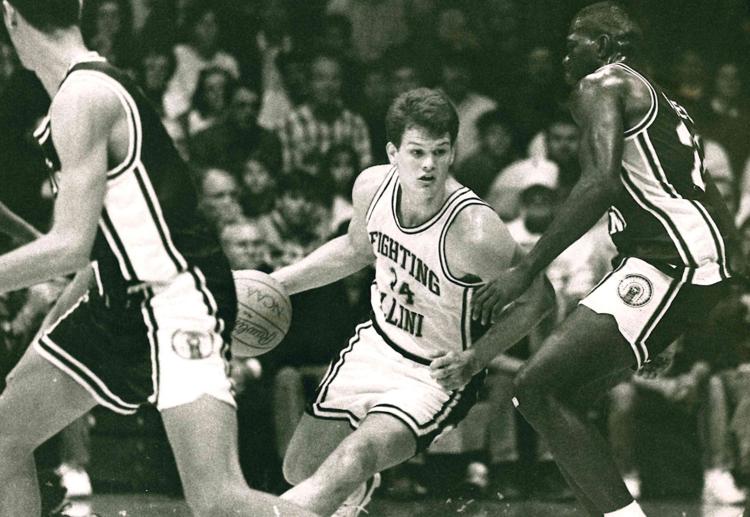 Distraction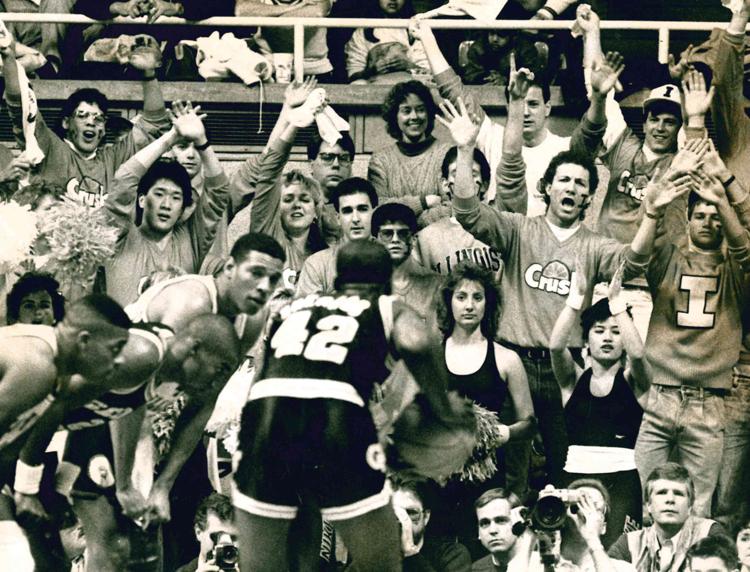 Easy does it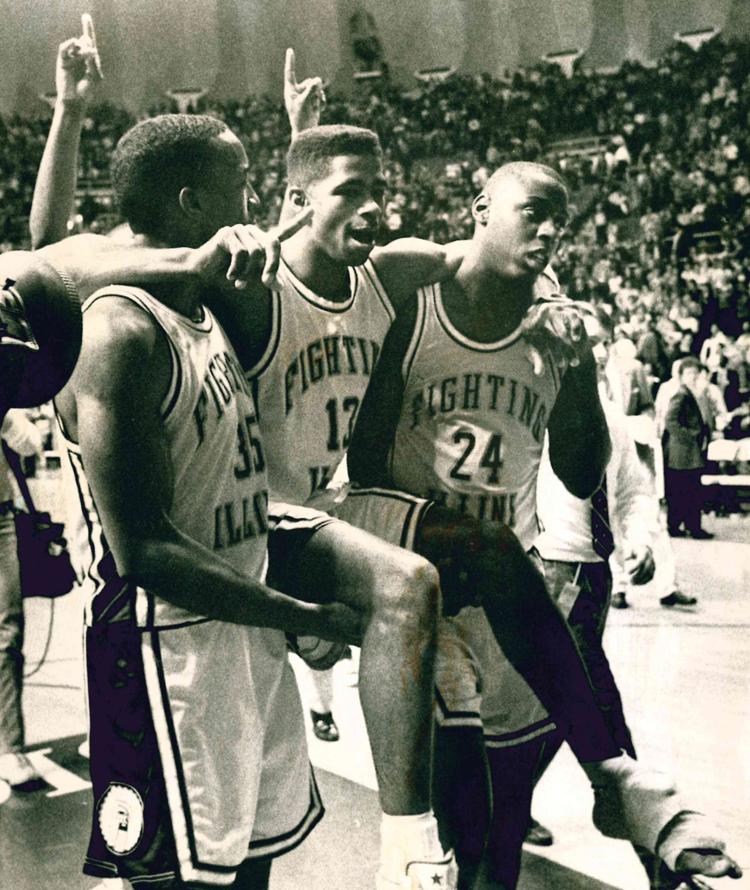 Efrem Winters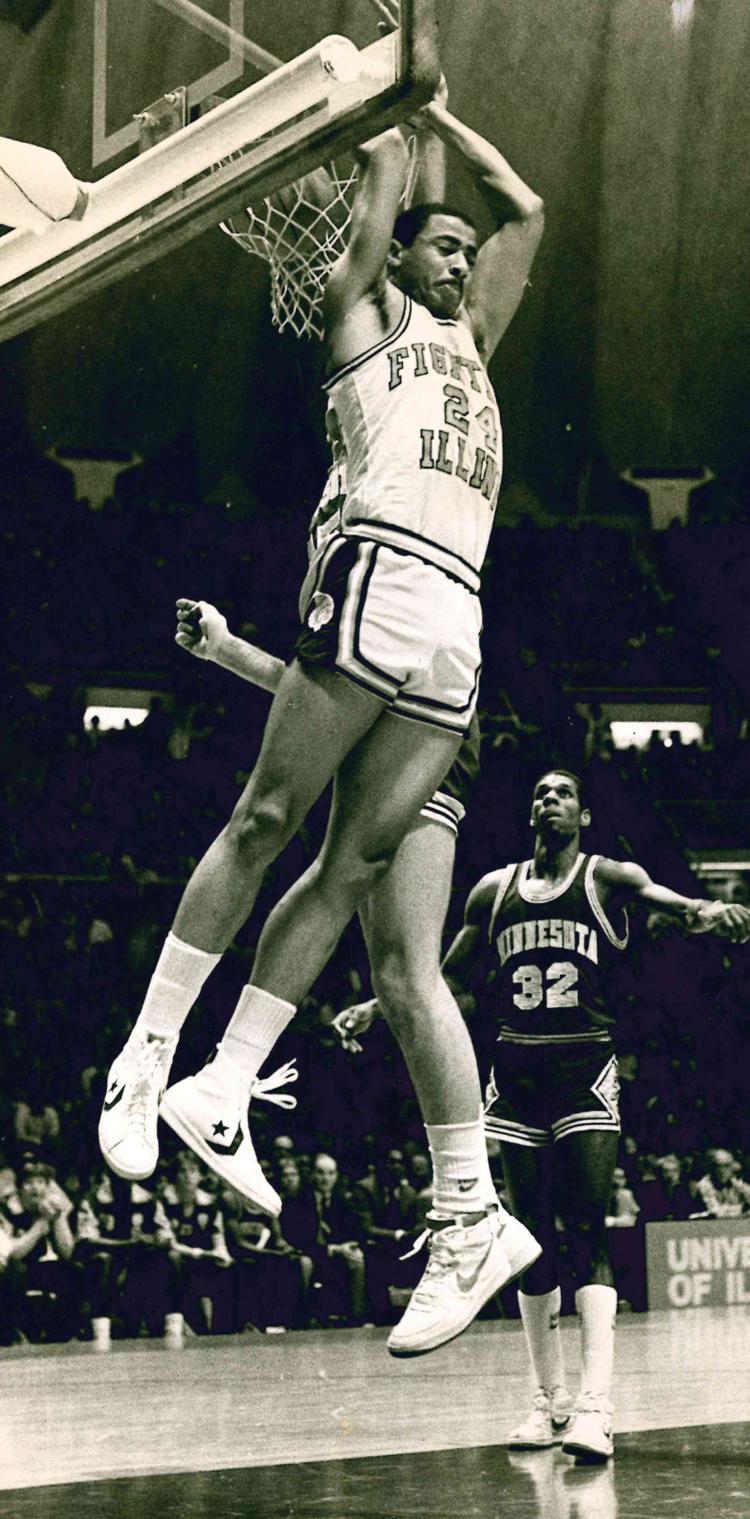 Efrem Winters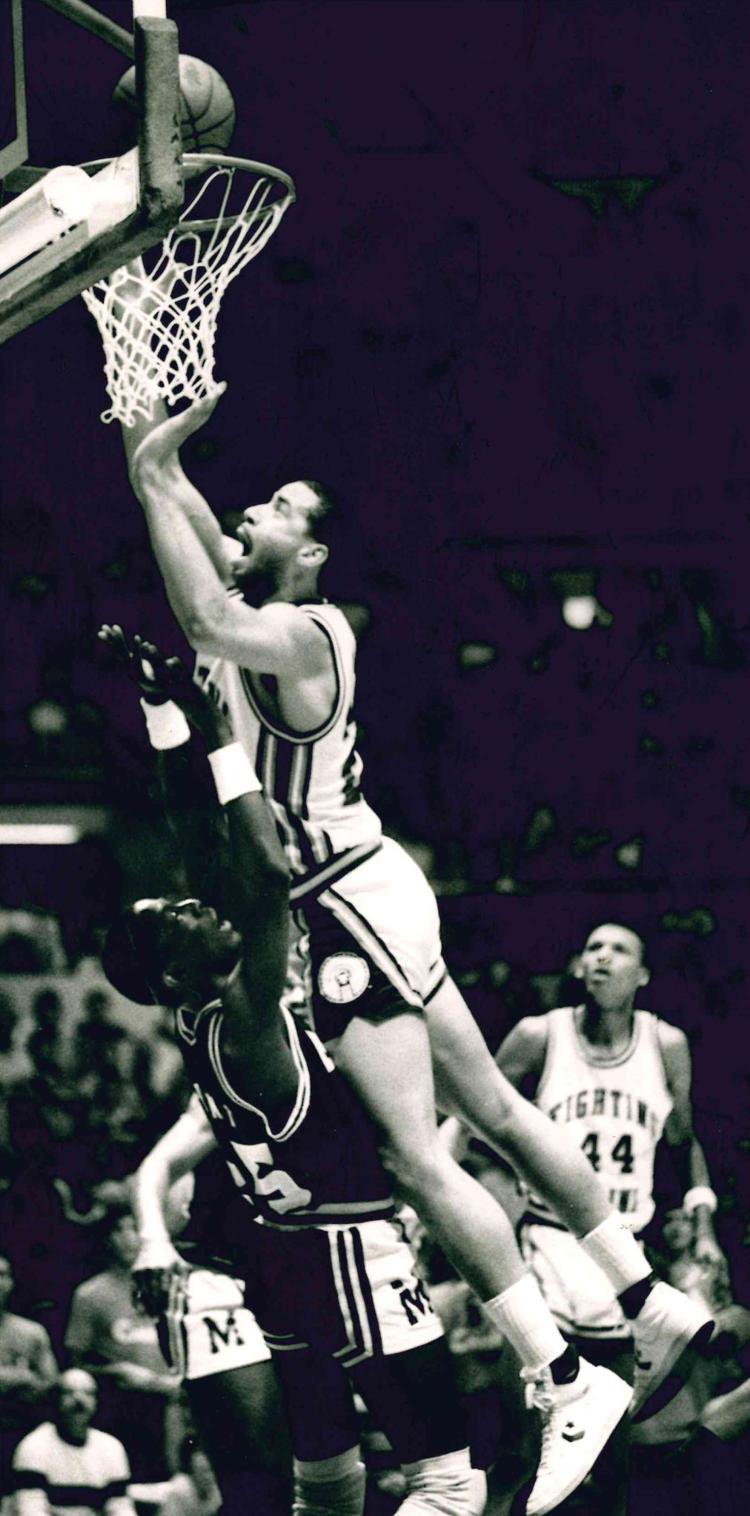 Fierce Rebound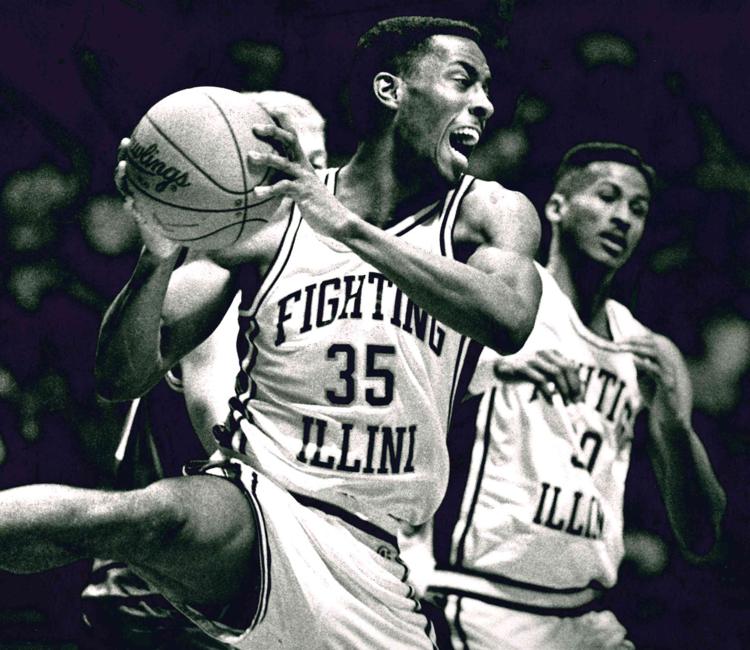 Free for all
Getting physical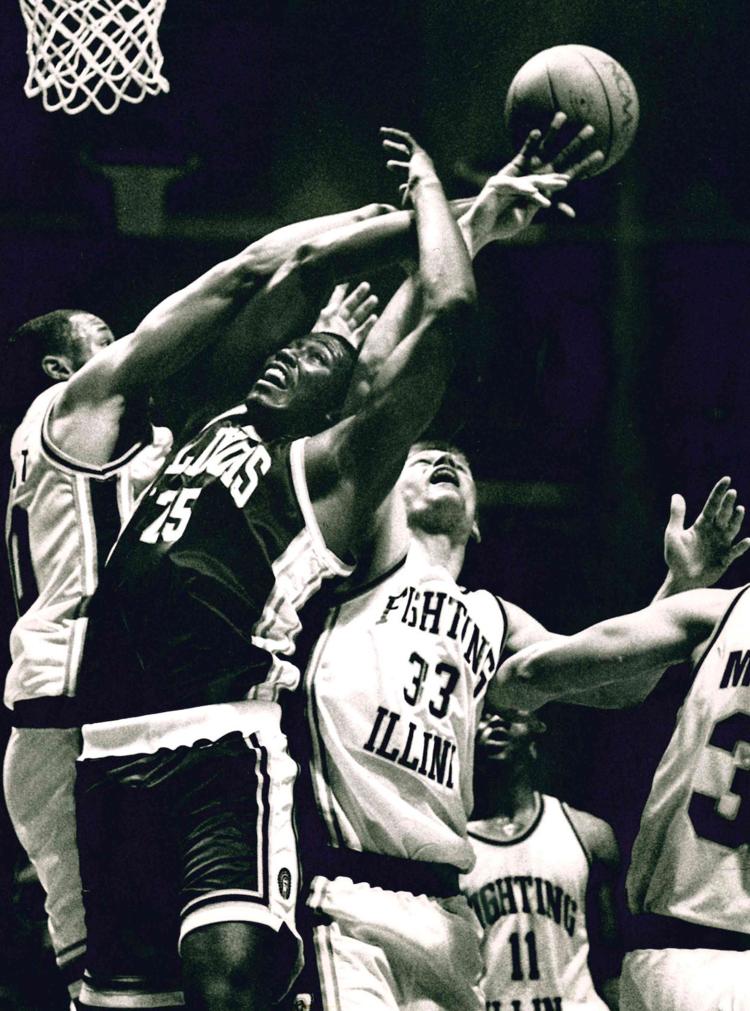 Hero of the hour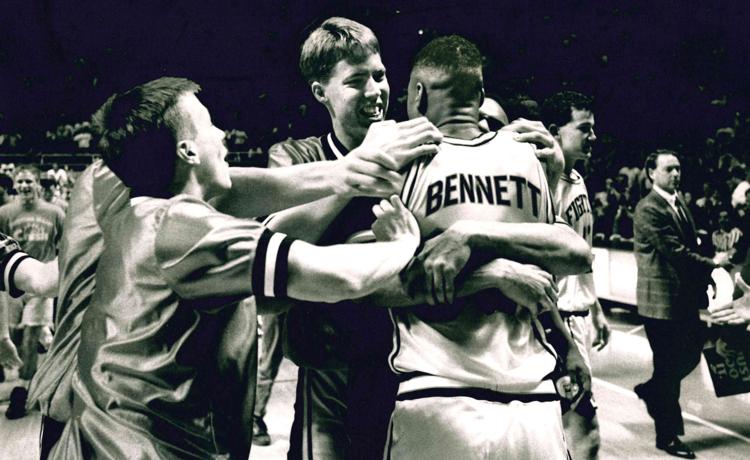 Illinettes
Illinois v. Iowa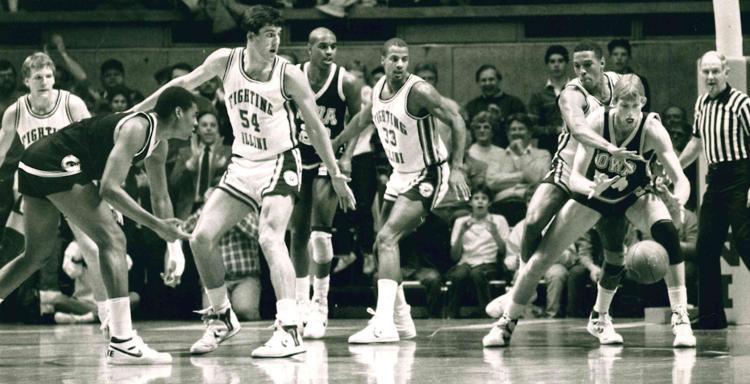 In traffic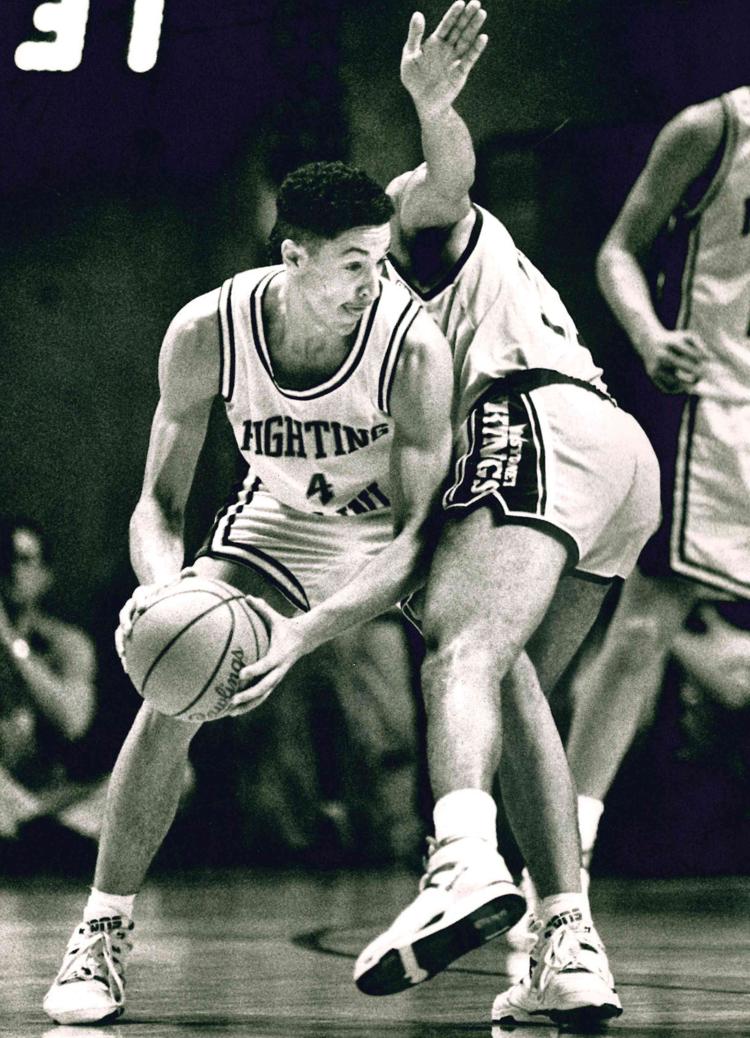 Kicking back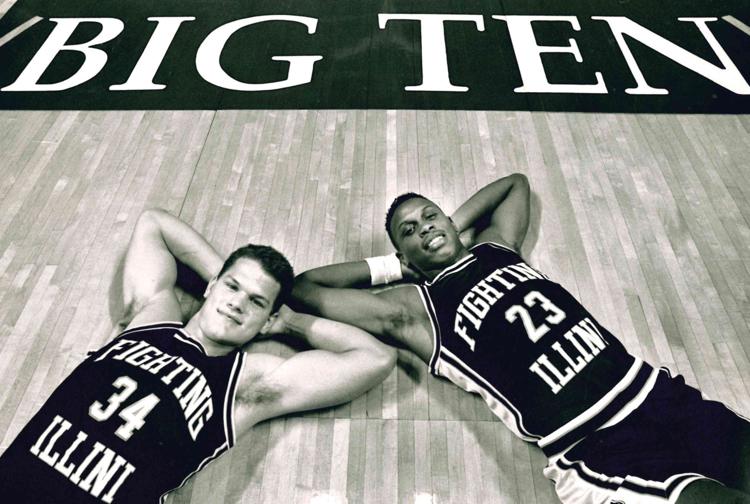 Long bombs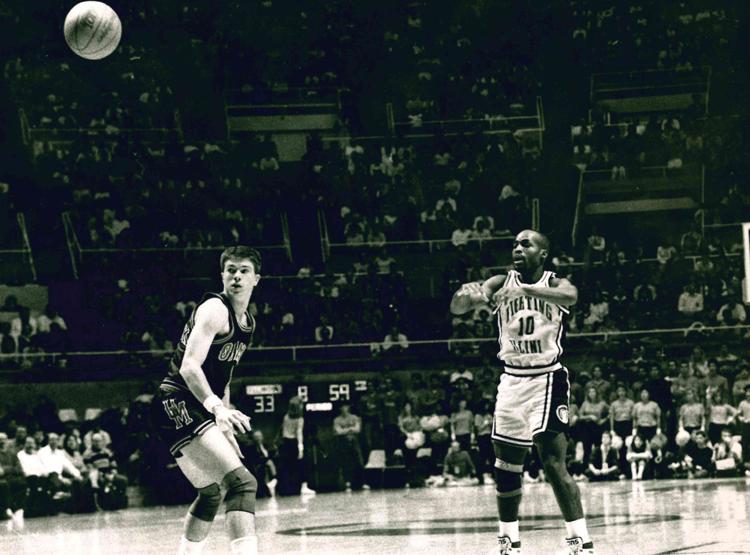 Nick Anderson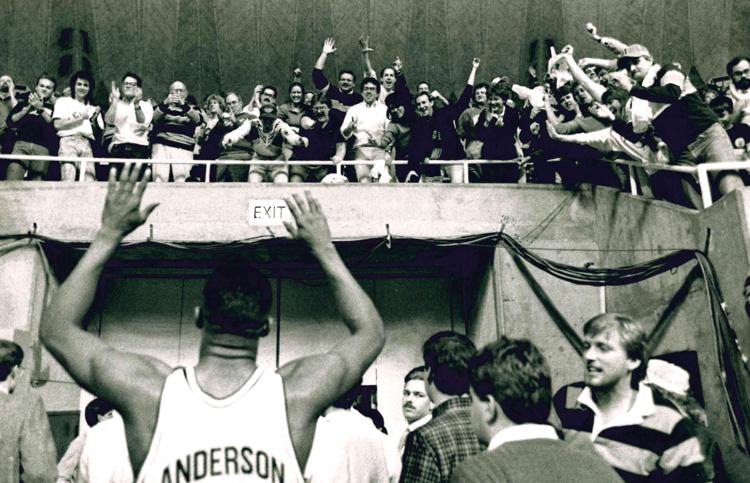 Pep band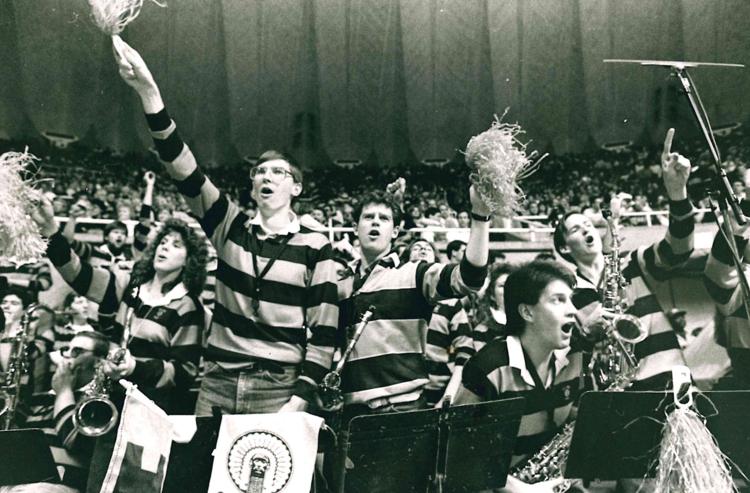 Rebound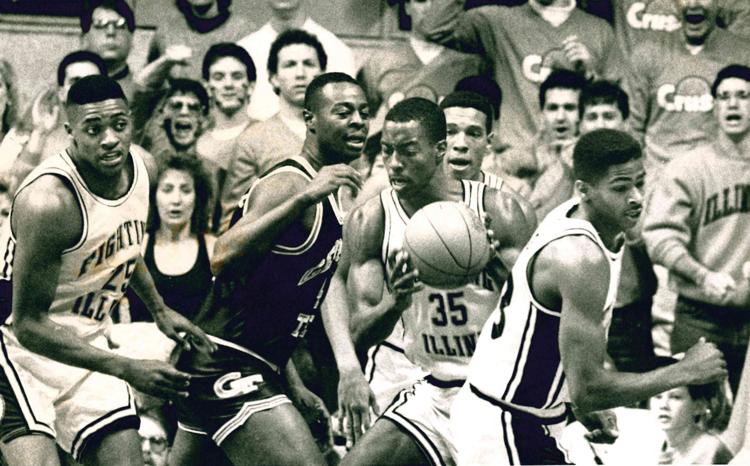 Relatives?
Talk of the Big Ten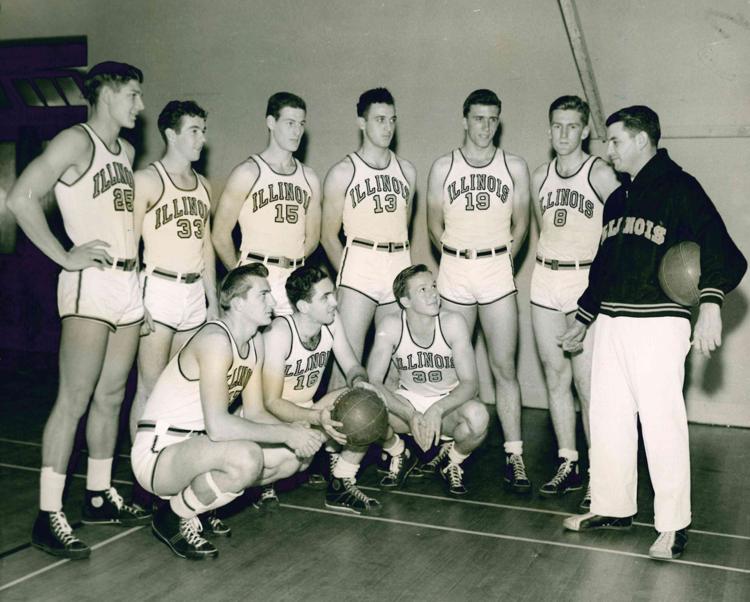 To the wire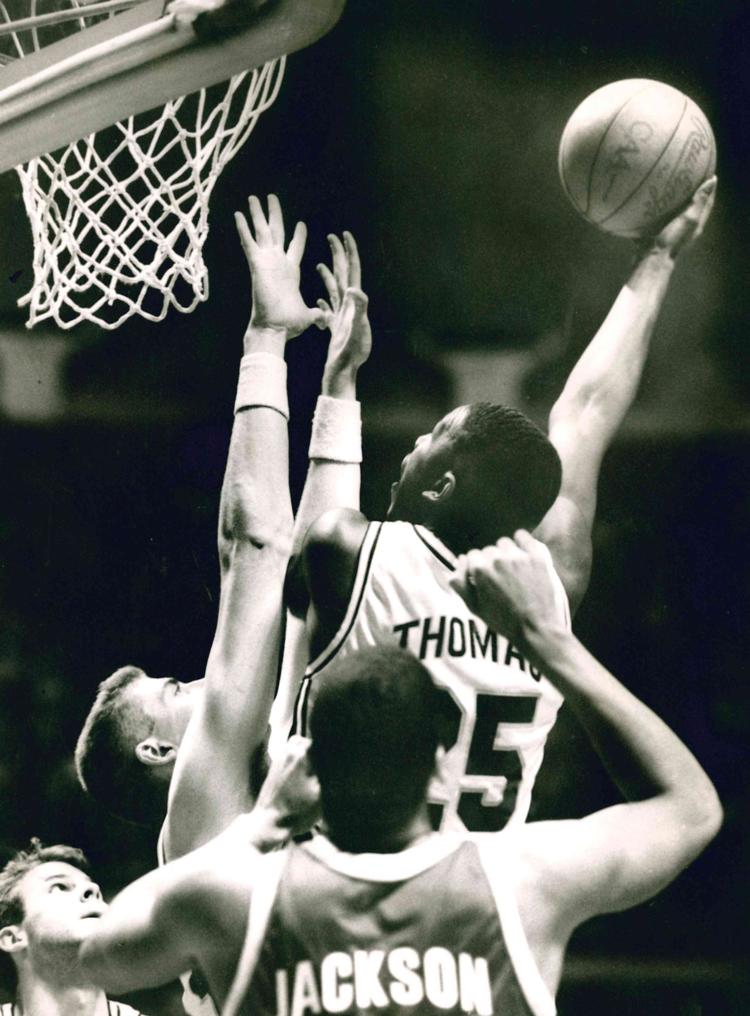 Tony Wysinger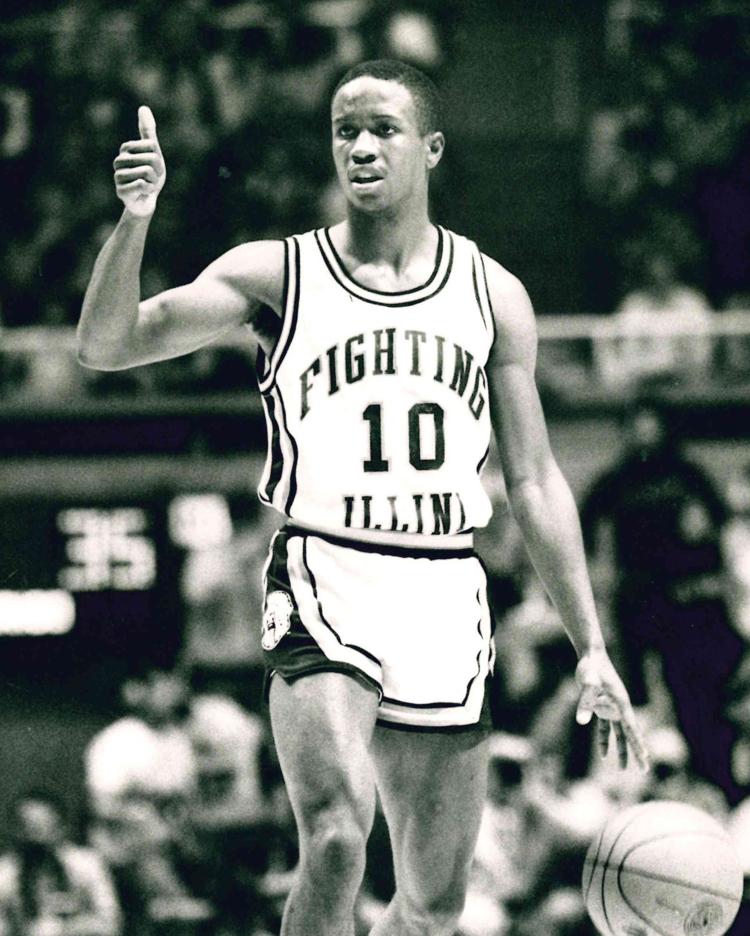 Warming up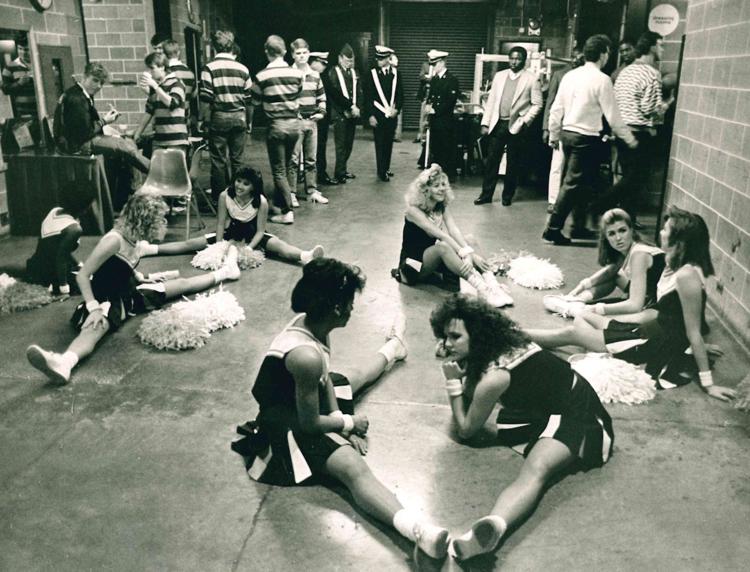 Whiz Kids Big Ten champs in '42, '43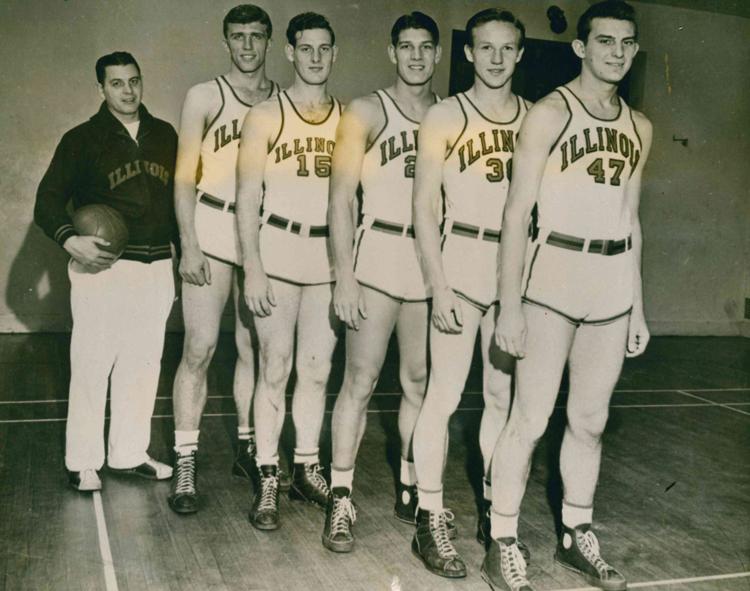 Wrong, Mr. Referee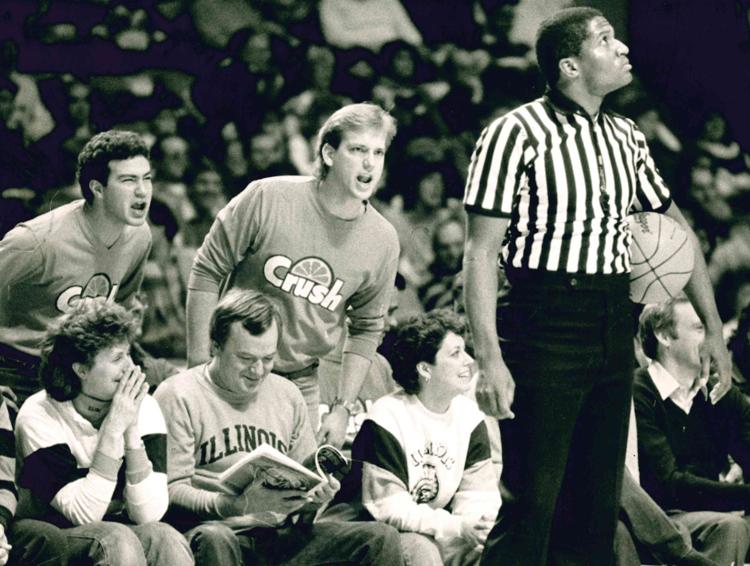 Contact Joey Wagner at (217) 421-6970. Follow him on Twitter: @mrwagner25
Be the first to know
Get local news delivered to your inbox!