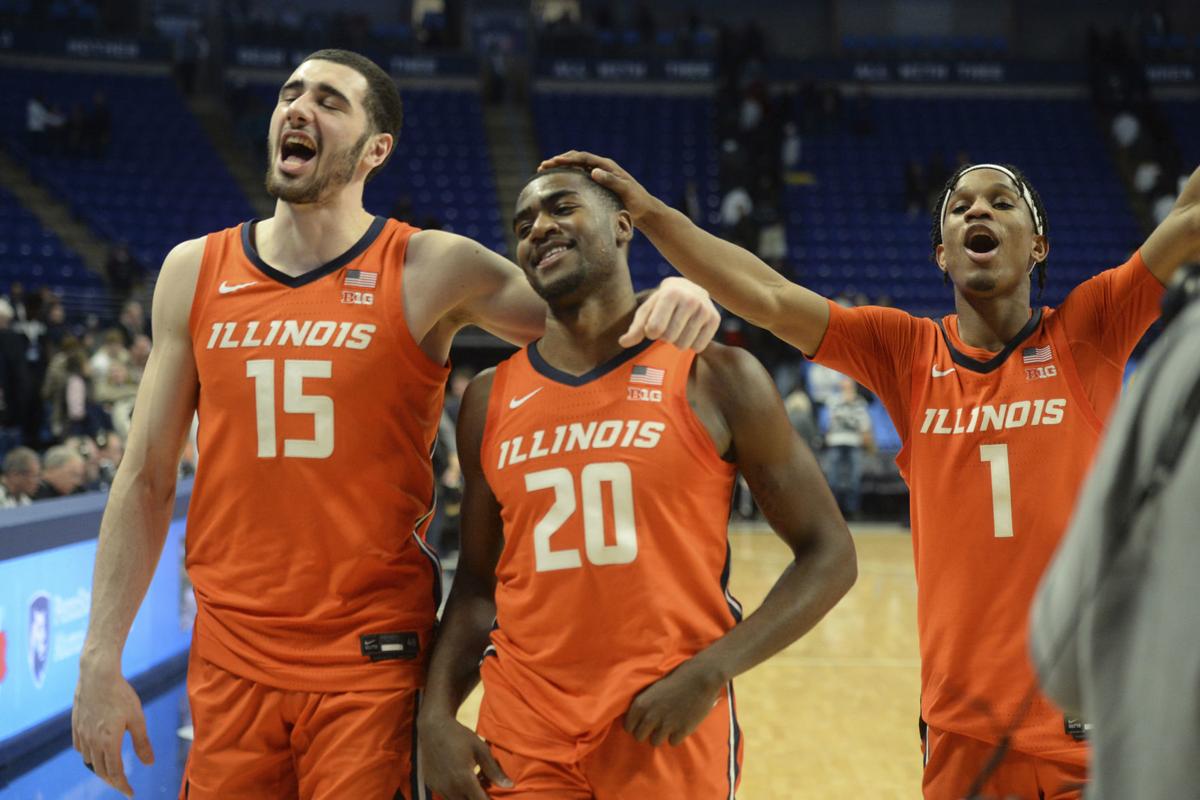 Did you hear? Ayo Dosunmu is back.
He dazzled. Perfectly timed passes, jump shots, layups and, of course, the floater. It came with 16 seconds left to give the Illini a four-point lead while effectively slamming the door with authority on the Nittany Lions on the way to a 62-56 win. It was yet another chapter in the game-winning series of chronicles he's been writing this season: at Wisconsin, against Rutgers, at Purdue, at Michigan, at Penn State.
But FOX Sports gave us more than an outside view at the birth of this chapter. The station allowed us to watch Dosunmu strike every last key until the page was complete with its All-Access coverage. Inside every timeout. Inside the locker rooms. Coaches mic'd up. No commercials. They gave us the kinds of things we miss from our couch or even from our seats inside the arena.
Each huddle revealed a little more from the interactions between the coaches to the conversations with the players and officials. Illinois head coach Brad Underwood told Kipper Nichols he was "0-for-his-career on dunks" after a shot-clock violation. He lobbied with official Terry Wymer after freshman center Kofi Cockburn picked up his second foul in the first half. After Cockburn had a dunk, but instead tried a layup that resulted in a foul, Underwood told his coaches, "Kofi has to dunk that."
The camera showed Underwood trying to boost sophomore Giorgi Bezhanishvili's confidence in the first half and Penn State coach Pat Chambers reminding his team they were in the midst of a street fight. Media members are privy to some of that from our seats behind the scorer's table at the State Farm Center, but some of them aren't loud enough to be heard. Almost none of what FOX Sports showed us was available to fans otherwise — even if it was a radically watered-down version with fewer expletives. 
Underwood is a particularly colorful coach on the sidelines. He's engaged in the games and got more than enough warnings before he put on the mic.
"I got a lecture from my mom," he told reporters after the game. "I got a lecture from my agent. I got three lectures from my wife. (Sports Information Director) Derrick (Burson) was a nervous wreck. I mean, gosh darn, they didn't give me any credit for having any self control or anything else. It's a unique experience.
"I thought the biggest challenge for me was maybe communicating with the officials. I actually had to tell Terry I really liked him. I'm kidding. Terry is one of my favorites. It's a different experience and I'm glad I was able to do it."
The final huddle, though, was the winner. It showed us the most important chapter of the game. Andres Feliz got a 50-50 rebound and Underwood called a timeout with 29 seconds left. The camera flipped between the two huddles. In the first shot of the Illinois huddle, Underwood called out the play and told his team that Penn State would "switch everything." Then assistant coach Stephen Gentry called a wrap play in lieu of a triangle play that Underwood initially called.
Meanwhile, Penn State coach Pat Chambers instructed his team that "11 (Dosunmu) can't touch the ball." Initially, he wanted to foul as needed, but instead called that off during a later shot of their huddle.
Then the camera came back to Illinois' huddle. Underwood gave a few last-minute instructions like to not switch on the next defensive possession. After that, Dosunmu interjected.
"We're made for this," Dosunmu told his team.
"That's exactly right," Underwood answered back. "This is who we are, men."
Ayo: "We practice this every day."
Chambers' plan fell short. Dosunmu got the ball and hit a floater to ice the game. Cameras were on Underwood and Chambers all game and the two coaches were seen and heard every second of the game — and the three-way split screen admittedly took some adjustment.
That next moment was a frame-by-frame show of the way Dosunmu can take the wind out of any sails.
After Dosunmu hit his shot, Chambers' shoulders dropped and his head dipped down. He knew that his team was the latest in a line of Dosunmu's victims and FOX Sports showed us how that happened and just what it looked like in real time.
---
PHOTOS: Illinois beats Northwestern
Bezhanishvili_Giorgi 1 01.18.20.JPG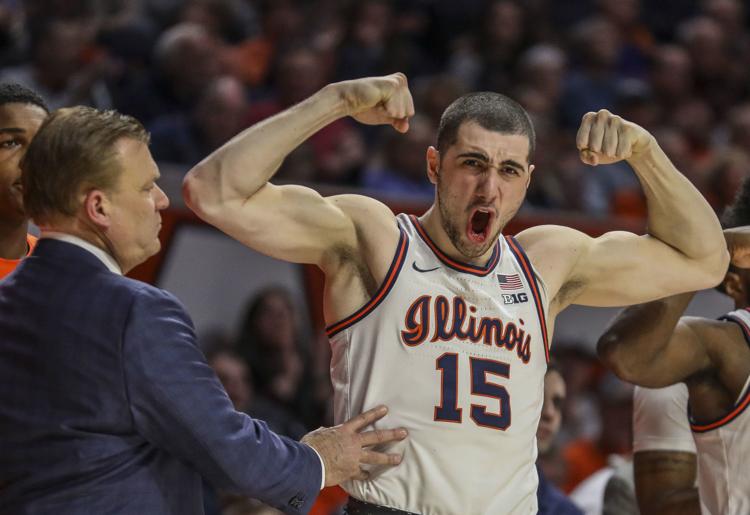 Bezhanishvili_Giorgi 2 01.18.20.JPG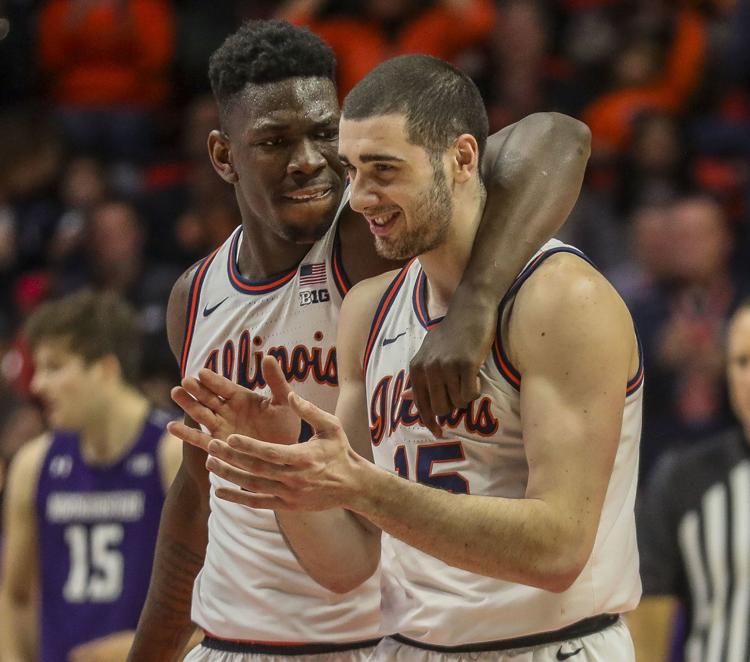 Bezhanishvili_Giorgi 3 01.18.20.JPG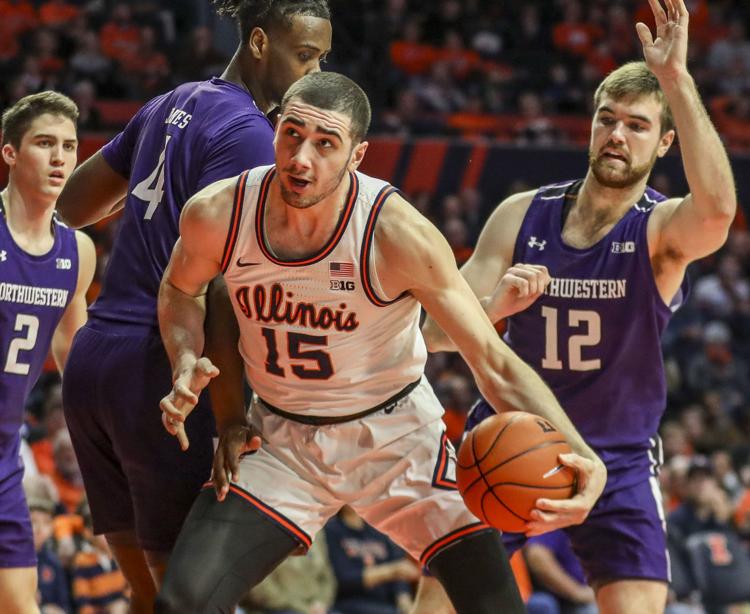 Cockburn_Kofi 2 01.18.20.JPG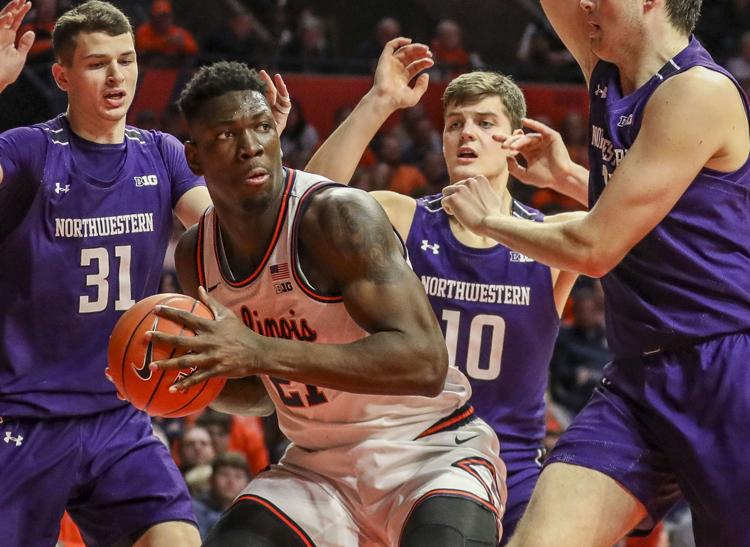 Dosunmu_Ayo 01.18.20.JPG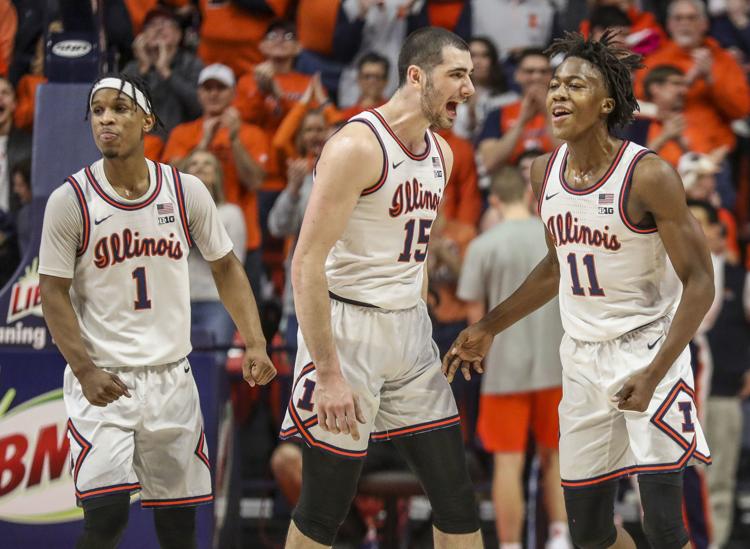 Dosunmu_Ayo 2 01.18.20.JPG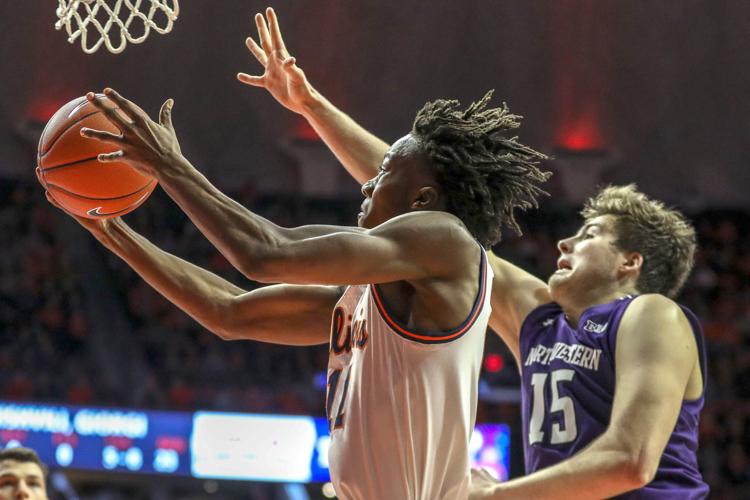 Dosunmu_Ayo 4 01.18.20.JPG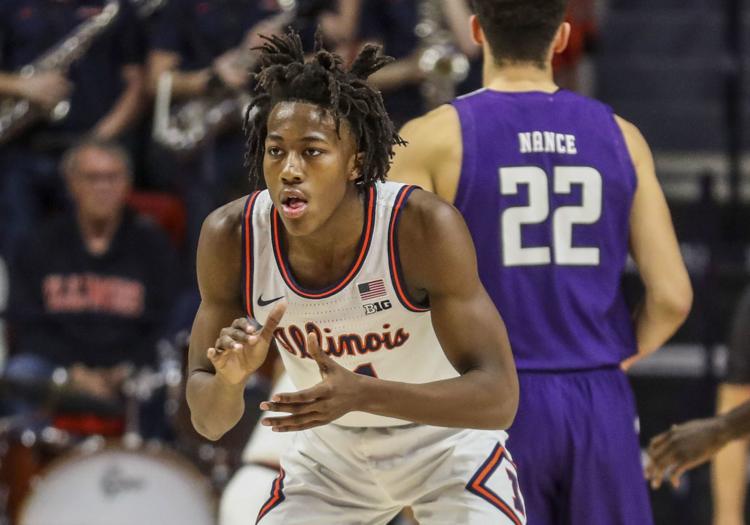 Frazier_Trent 1 01.18.20.JPG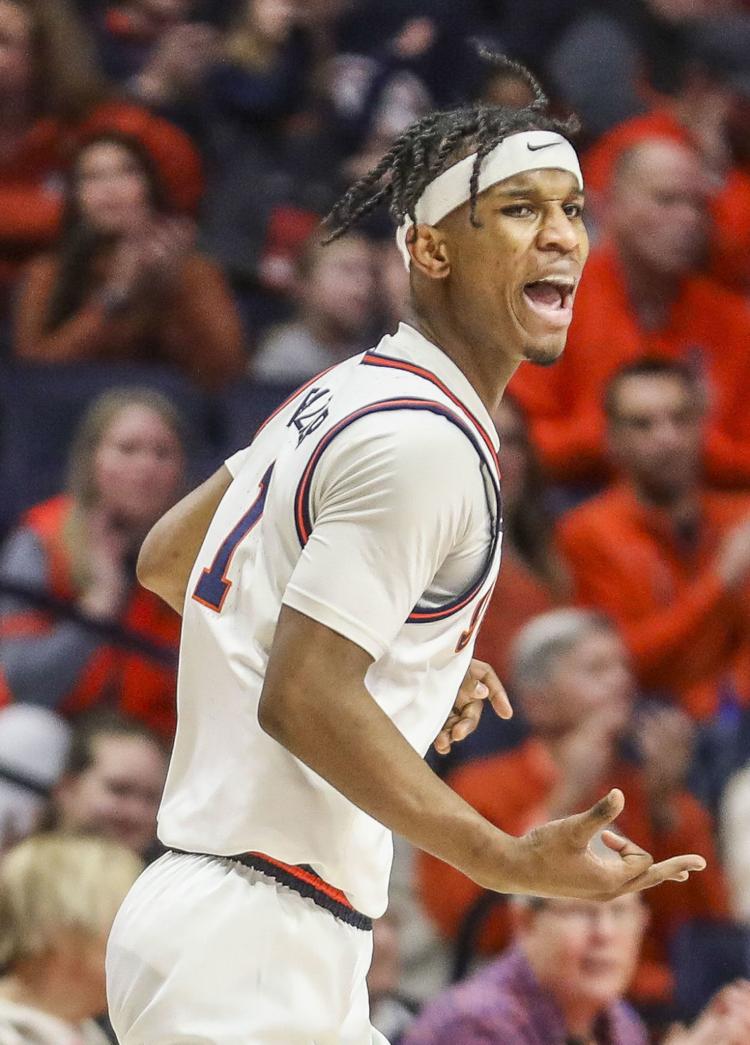 Frazier_Trent 3 01.18.20.JPG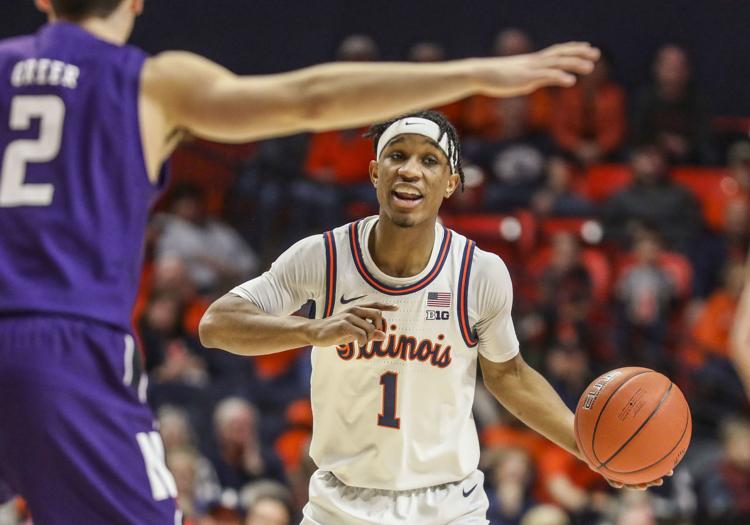 Frazier_Trent 6 01.18.20.JPG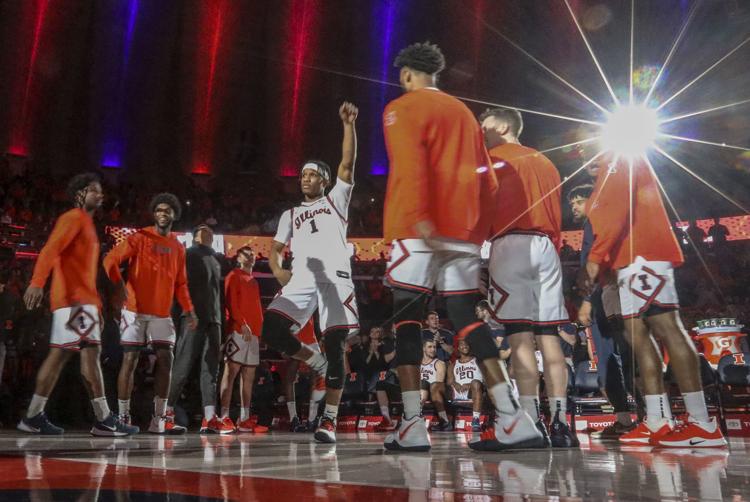 Griffin_Alan 1 01.18.20.JPG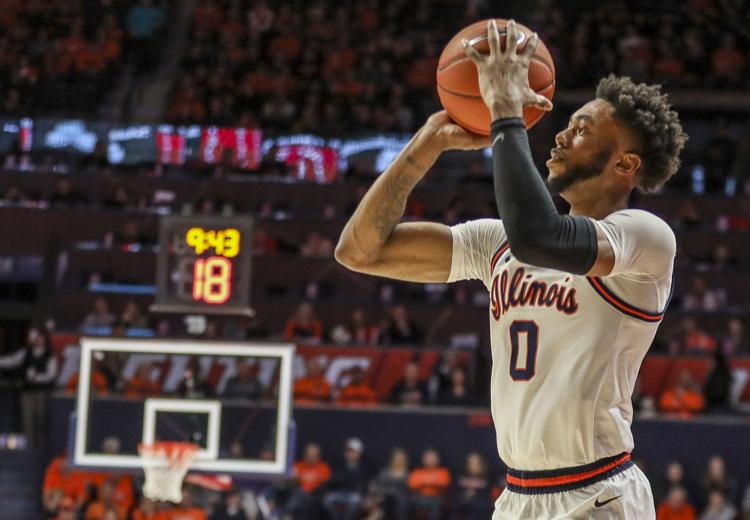 Henson_Lou 01.18.20.JPG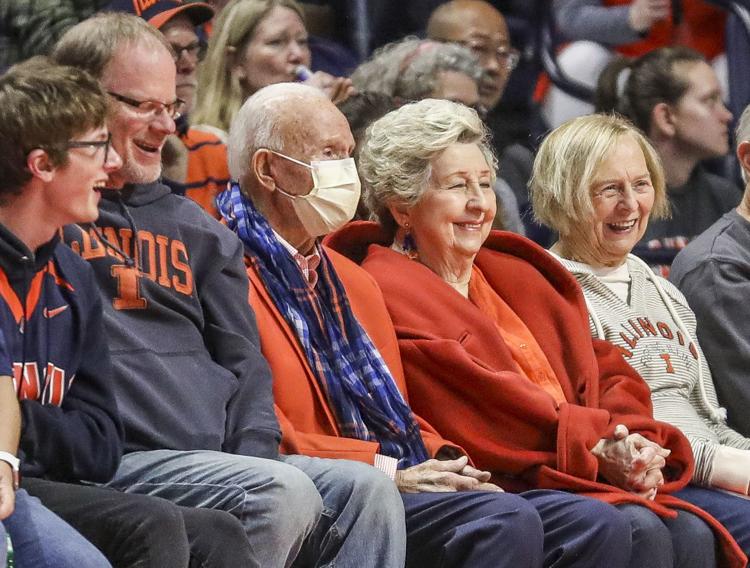 Nichols_Kipper 1 01.18.20.JPG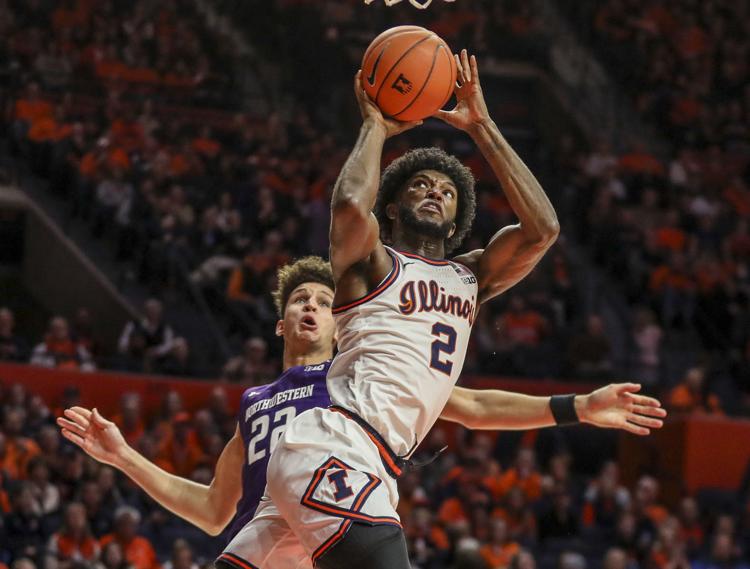 Nichols_Kipper 3 01.18.20.JPG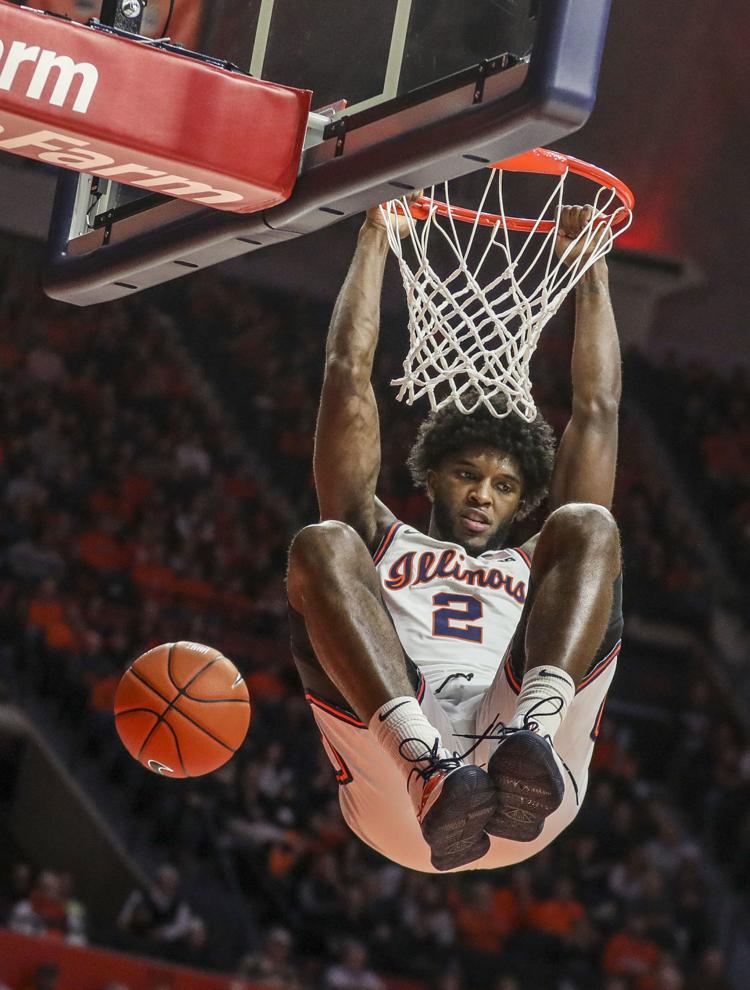 Underwood_Brad 01.18.20.JPG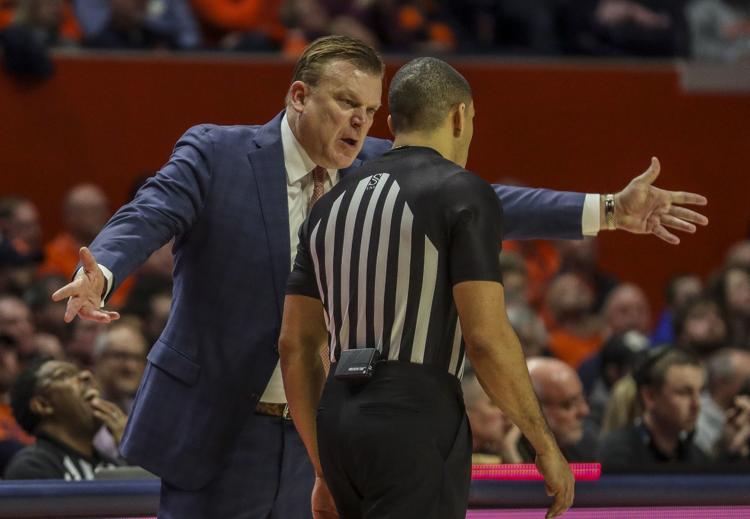 Williams_Da'Monte 01.18.20.JPG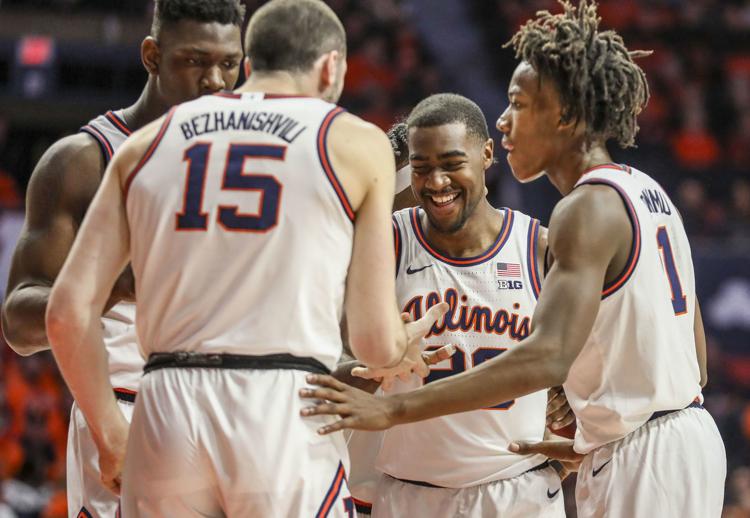 Contact Joey Wagner at (217) 421-6970. Follow him on Twitter: @mrwagner25
Be the first to know
Get local news delivered to your inbox!