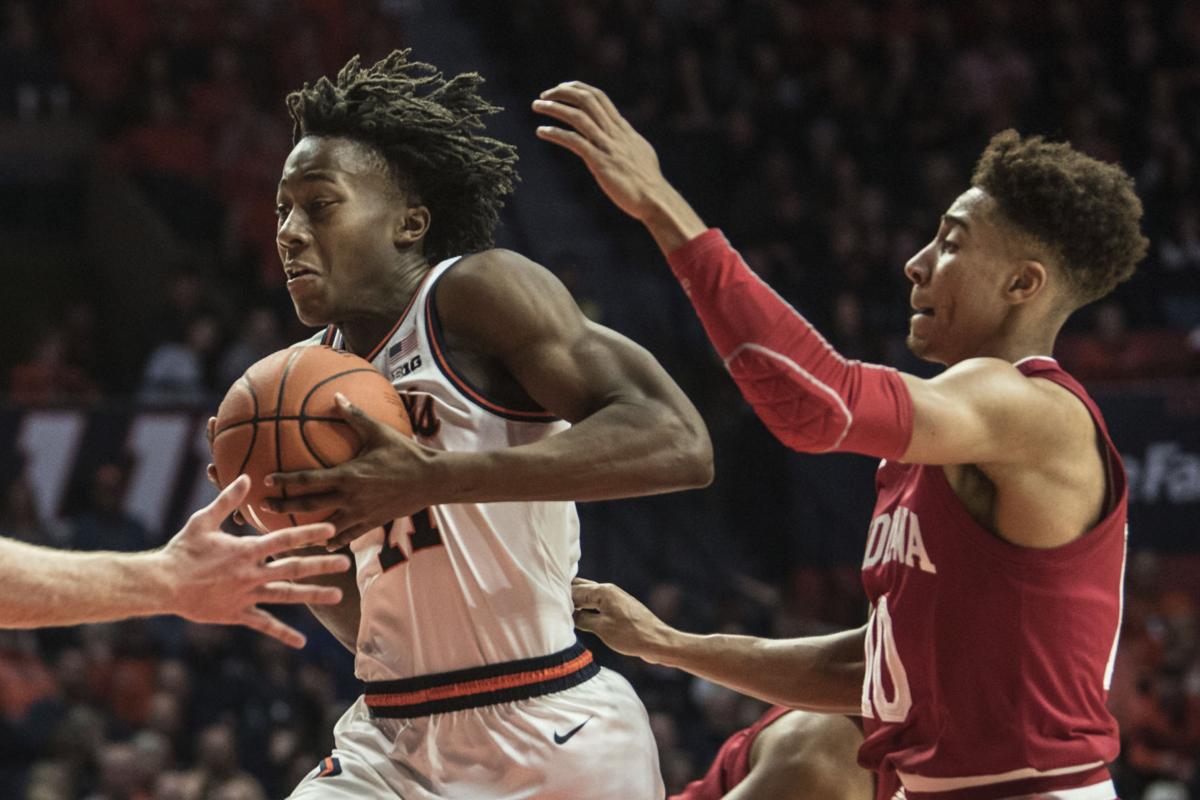 CHAMPAIGN — In a video that has an exact time of 1 minute, 30 seconds in length, Ayo Dosunmu sent shockwaves through the college basketball world on Friday night.
In a video posted to Twitter, Dosunmu announced he is returning to Illinois for his junior season.
"Since a kid, I've been working. My dream is to play in the NBA, but first I need that national championship," Dosunmu said. "Year three."
The response was swift and enthusiastic. Teammates Trent Frazier and Adam Miller chimed in to celebrate, as did assistant coach Stephen Gentry and Illinois Athletic Director Josh Whitman sent a GIF if actor Robert Redford nodding in approval.
It was a virtual party in Champaign to welcome back Dosunmu, who captivated the fan base by announcing his commitment to Illinois out of Chicago Morgan Park High School on Oct. 19, 2017. Since then, he's been a face of the program, hit game-winning shots, served as a catalyst in reigniting a team that had struggled prior to his arrival, and got the team back to the NCAA Tournament, before it was thwarted by the COVID-19 pandemic.
Dosunmu was first team All-Big Ten, averaging 16.6 points, 4.3 rebounds, 3.3 assists and 0.8 steals. He shot 48%, and came through in the clutch in multiple Illini wins and likely would have excelled in the Big Ten and NCAA Tournaments had the global pandemic not stopped sports. Of course, Dosunmu and Illinois, after a resurgent year, did not get a chance to play in the NCAA Tournament.
Dosunmu's return means Illinois should pick up where it left off after last season, when Dosunmu returned for "unfinished business" that was derailed by the coronavirus. Illinois is still waiting on a decision on big man Kofi Cockburn, whose return would make Illinois a dangerous contender both in the Big Ten and nationally. According to CBS Sports Insider Jon Rothstein, Cockburn will announce his decision Saturday afternoon.
The backcourt is a strength for Illinois with Dosunmu, Trent Frazier, Da'Monte Williams, Austin Hutcherson and four-star freshmen Adam Miller and Andre Curbelo.
Last season was canceled when Illinois was on the floor at Hinkle Fieldhouse preparing for its first Big Ten Tournament game after securing a double-bye. Dosunmu was eager to play in the tournament.
"We have so much business to take care of, that's why I never really speak on it until it's all said and done," Dosunmu said before the team left for Indianapolis. "We have so many more goals to achieve. Of course I'm still with it. We've still got so much unfinished business to accomplish, we're still going. We're trying to build new goals."
Dosunmu was considered a second-round pick by most mock drafts and received an invitation to the NBA Draft Combine, though no date for the combine had been announced as the NBA finishes its season inside a bubble in Orlando, Fla. The deadline to withdraw from the NBA Draft and return to school is Monday.
In a tweet, Rothstein said that Dosunmu's return combined with a potential return from Cockburn would make Illinois a "consensus Top-10 team to begin next season."
After Illinois hung on against Iowa at the State Farm Center in what proved to be the final game of its season, Dosunmu took a moment to survey the landscape. He stood on Lou Henson Court with his arms extended into the air, as if he were thanking the fans for two thrilling years — and their roars returned the thanks to him.
Dosunmu embraced Illinois head coach Brad Underwood for a monstrous bear hug on the floor before doing a television interview. Following the interview, Dosunmu began at the beginning of the Orange Krush student section on the baseline and walked through for high fives all the way through the tunnel, down the ramp and into the locker room. 
It appeared to be a sendoff with a celebration of mutual admiration from Dosunmu and a fanbase who grew to love the Chicago kid in the No. 11 jersey. In a world not ravaged by the coronavirus, perhaps it would have been the final sendoff before Dosunmu made the jump the the NBA.
Instead, on Friday night, the Illinois men's basketball Twitter account sent out a graphic with two simple words:
---
PHOTOS: Illinois guard Ayo Dosunmu
PHOTOS: Illinois' Ayo Dosunmu
Minnesota Illinois Basketball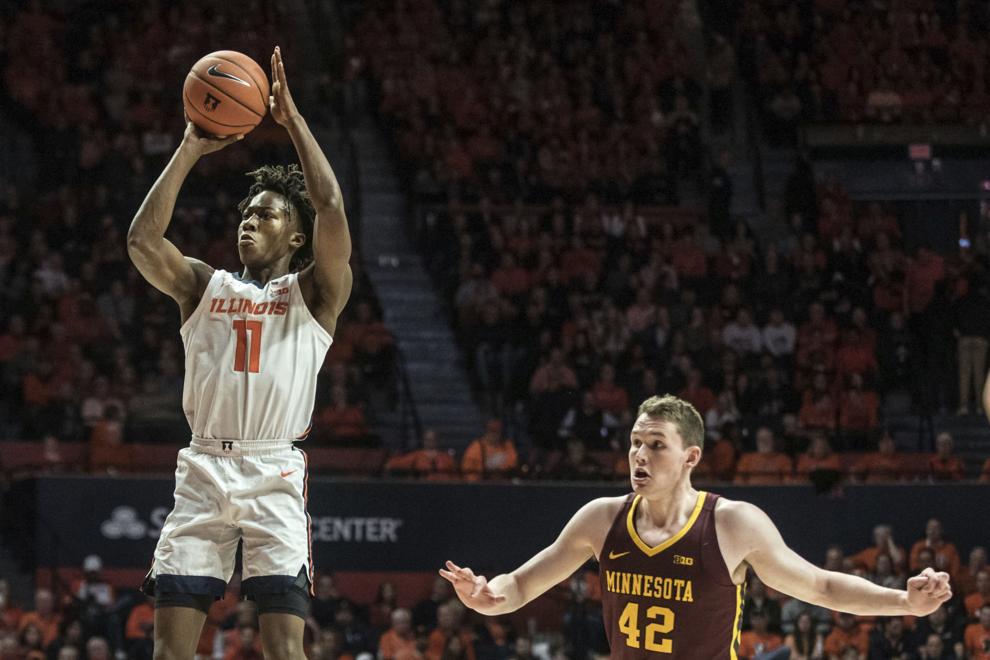 Illini Dosunmu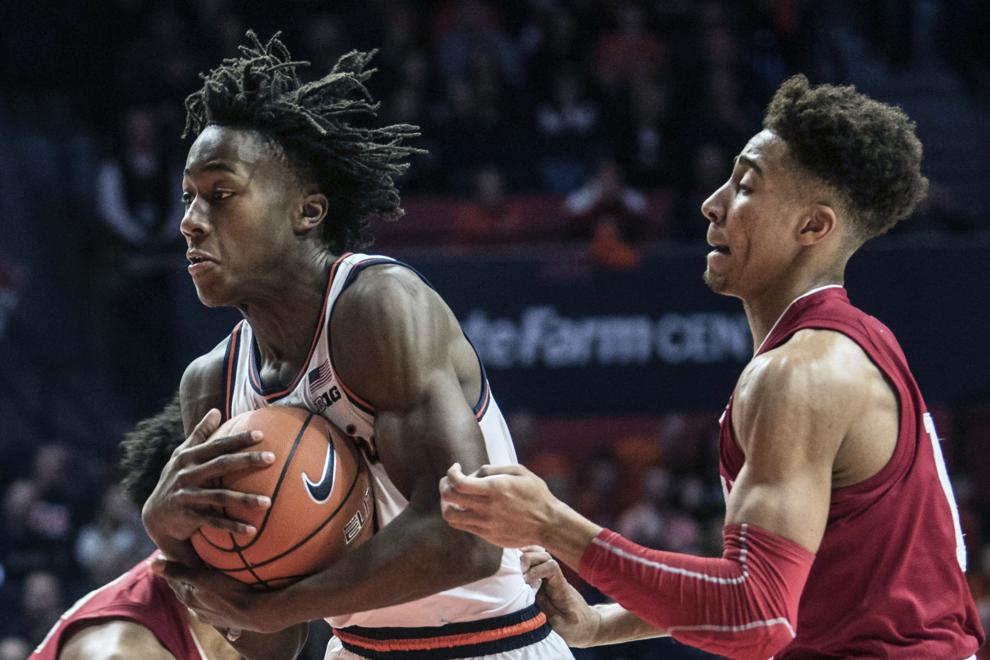 Indiana Illinois Basketball
Indiana Illinois Basketball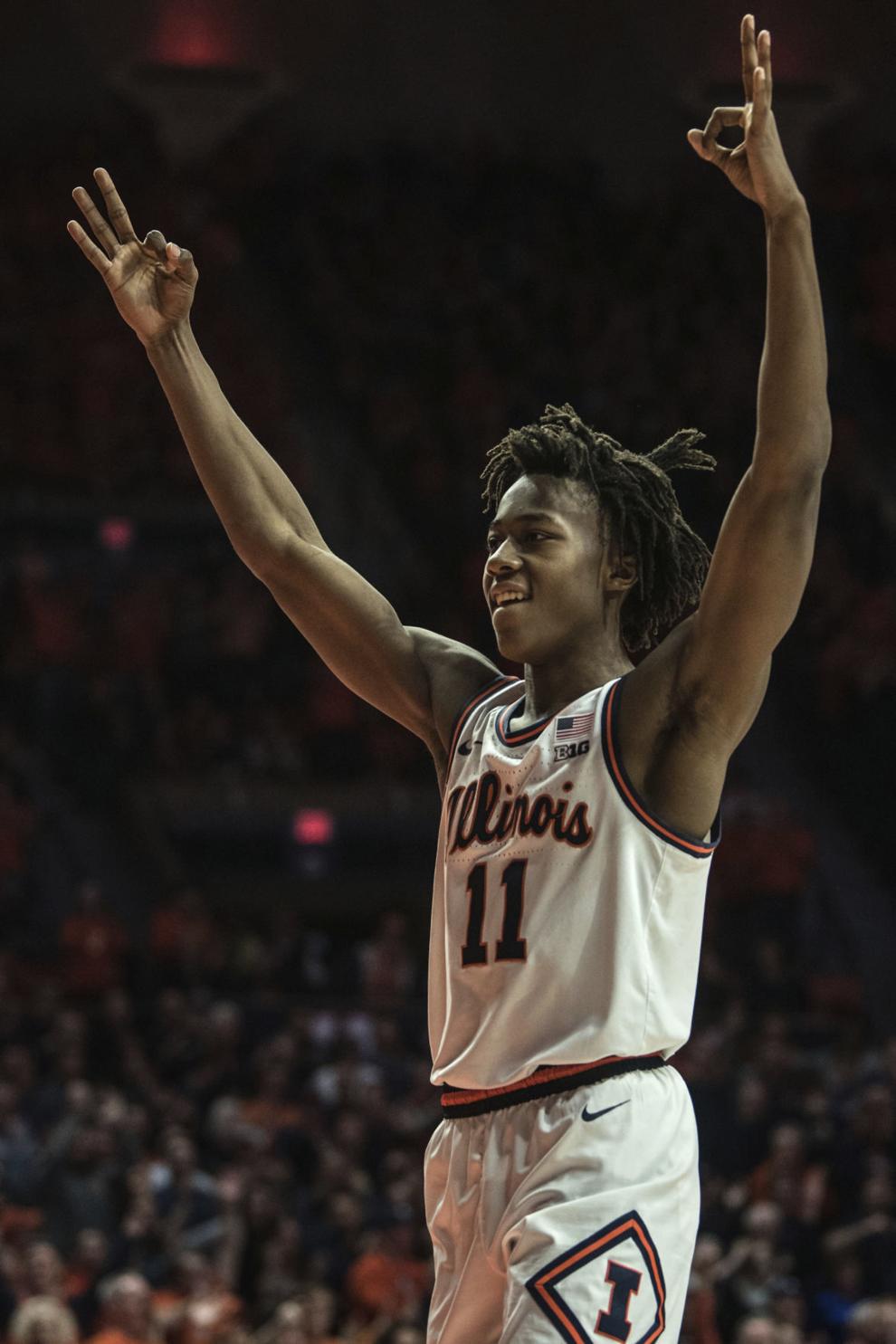 Indiana Illinois Basketball
Nebraska Illinois Basketball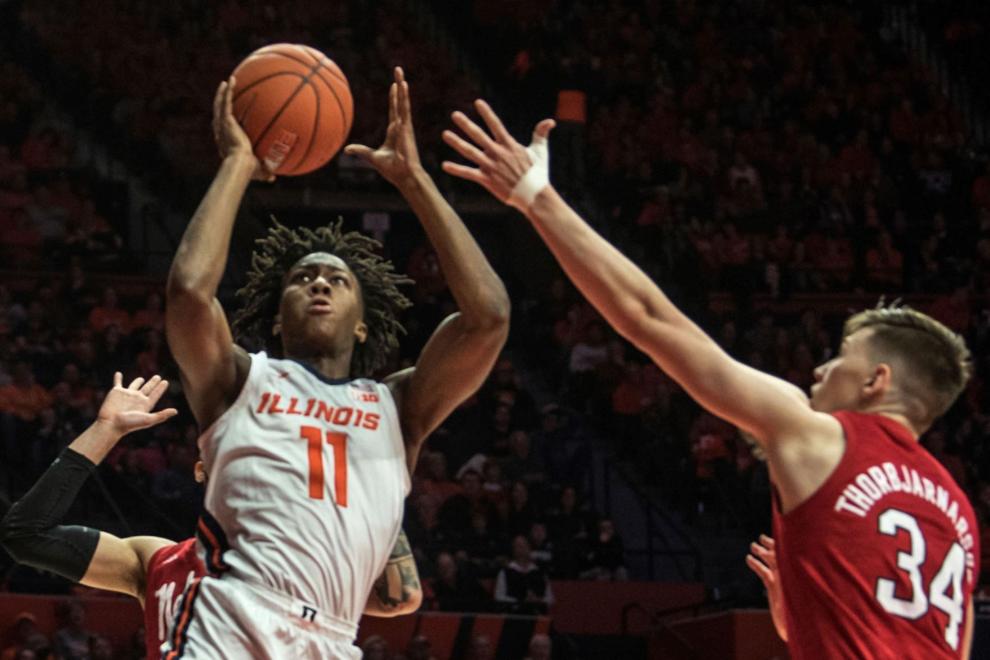 Illinois Penn St Basketball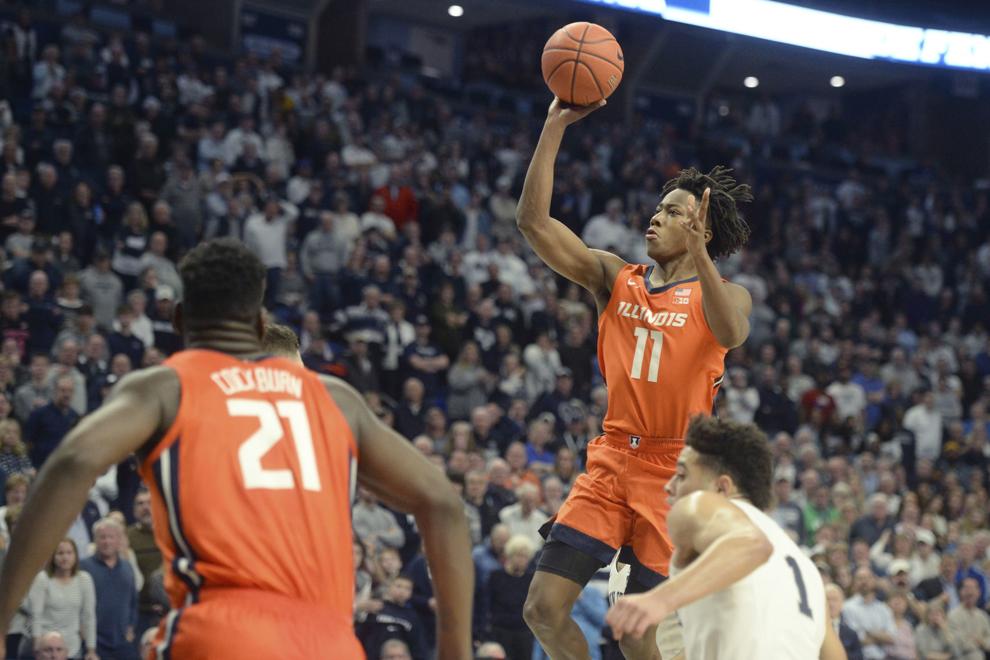 Illinois Penn St Basketball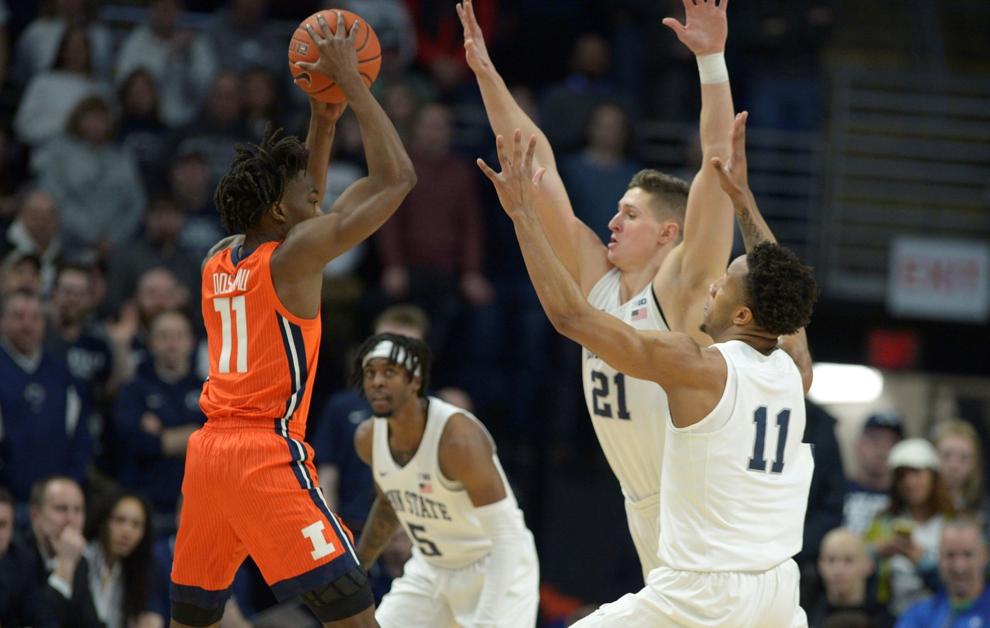 FILE PHOTO: Ayo Dosunmu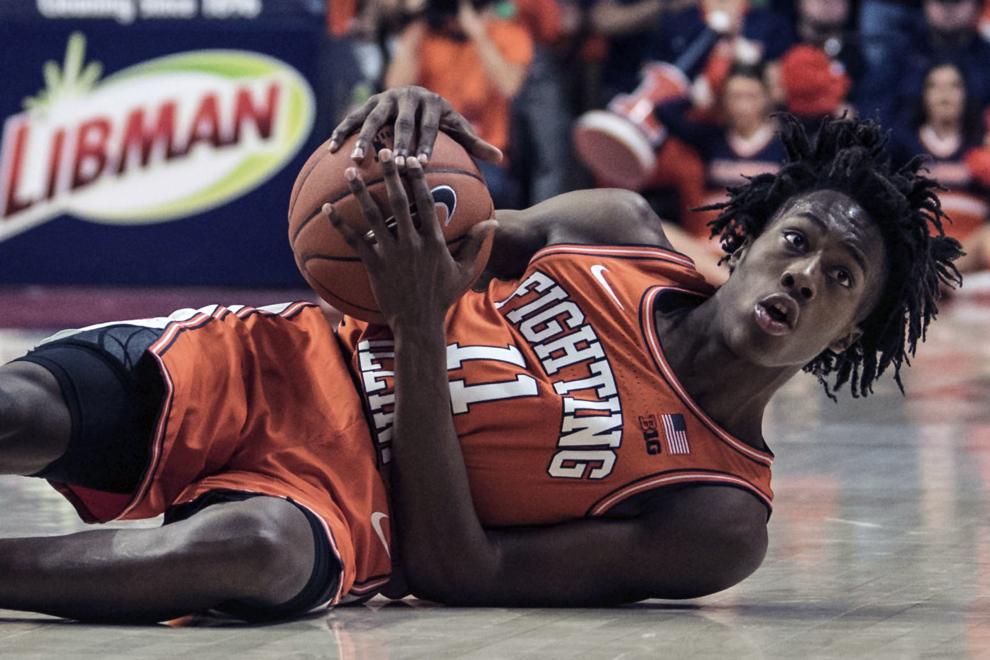 FILE PHOTO: Dosunmu_Ayo 1 01.30.20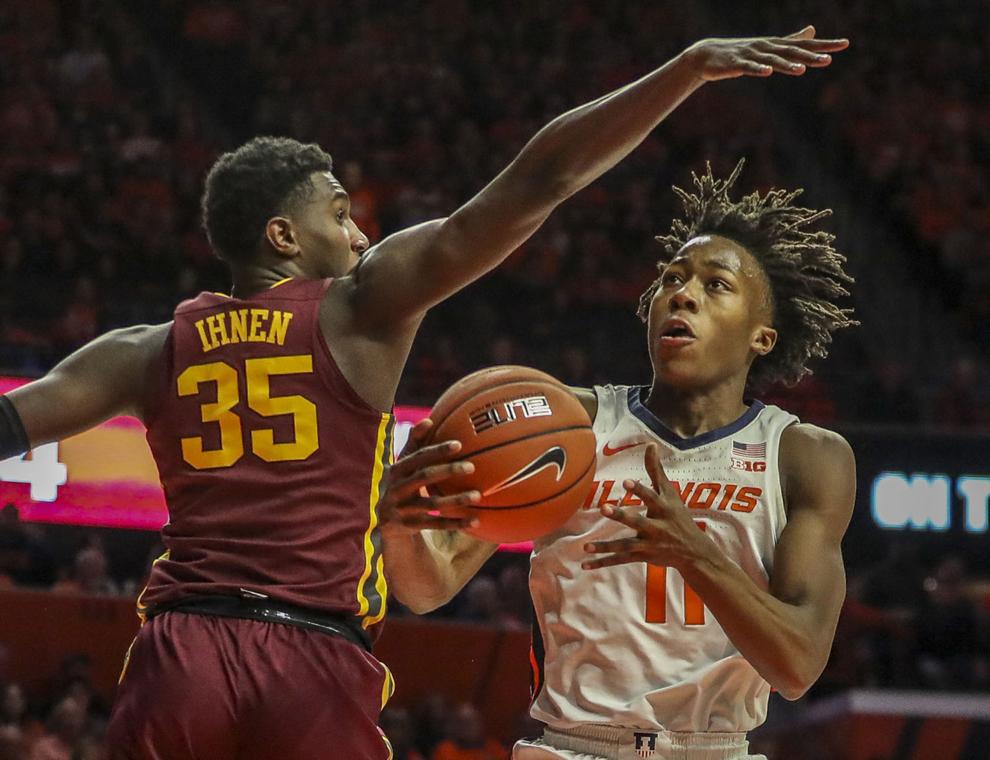 Illinois Basketball photo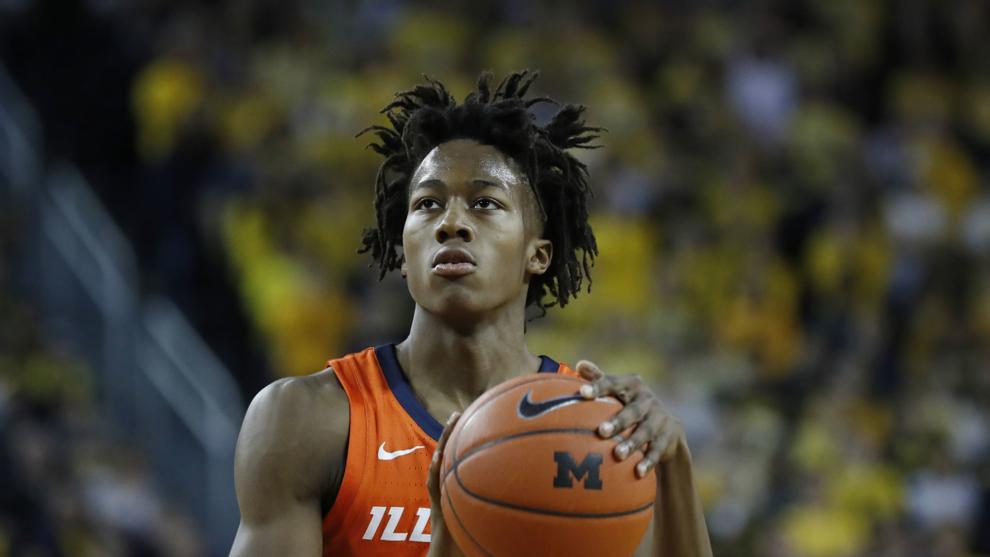 Illinois Michigan Basketball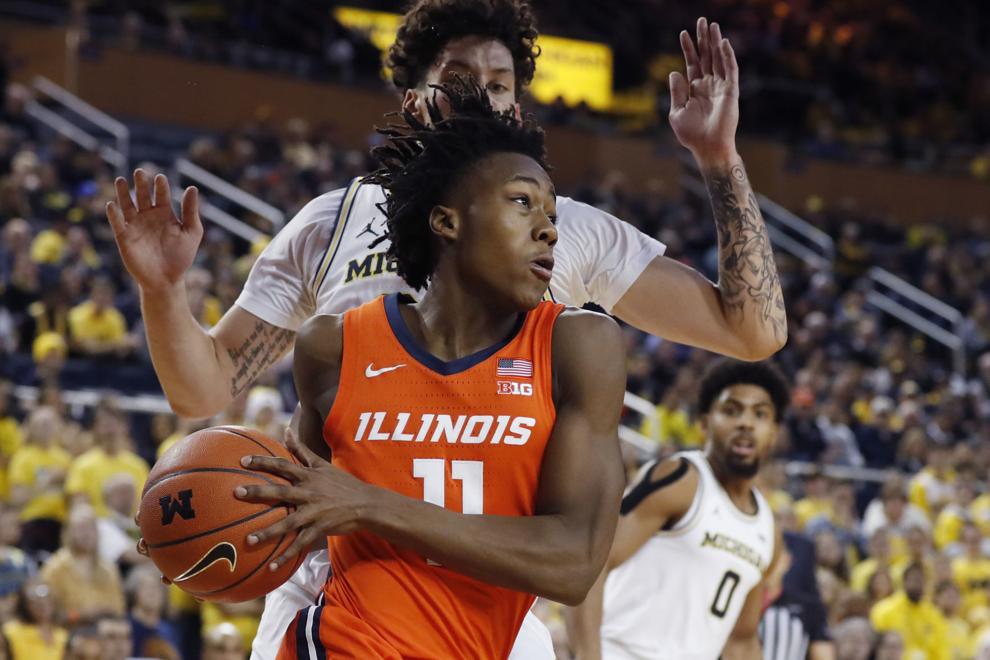 Illinois Michigan Basketball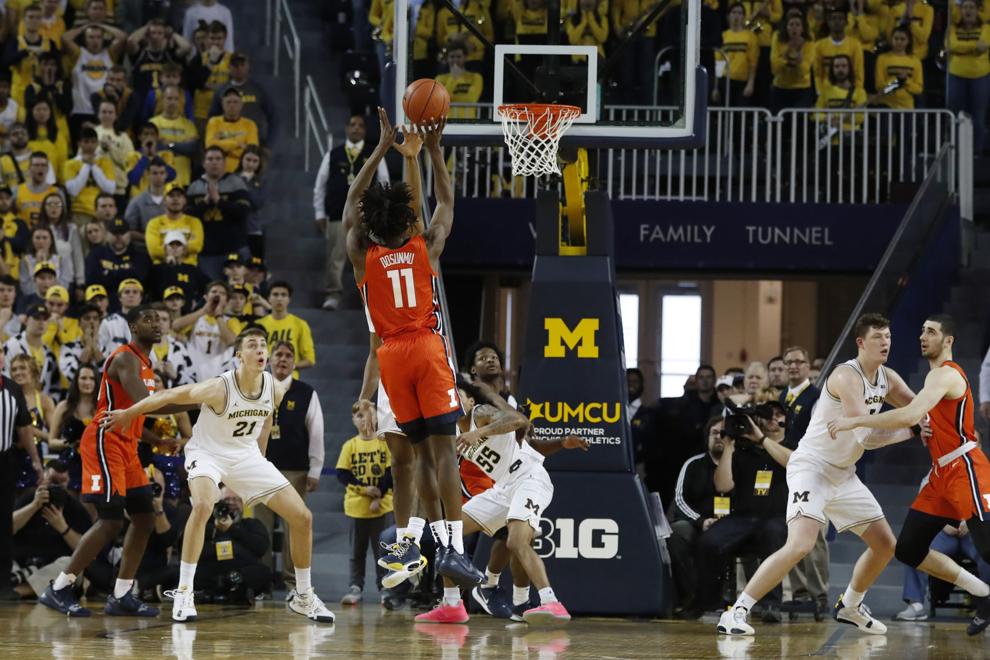 Illinois Michigan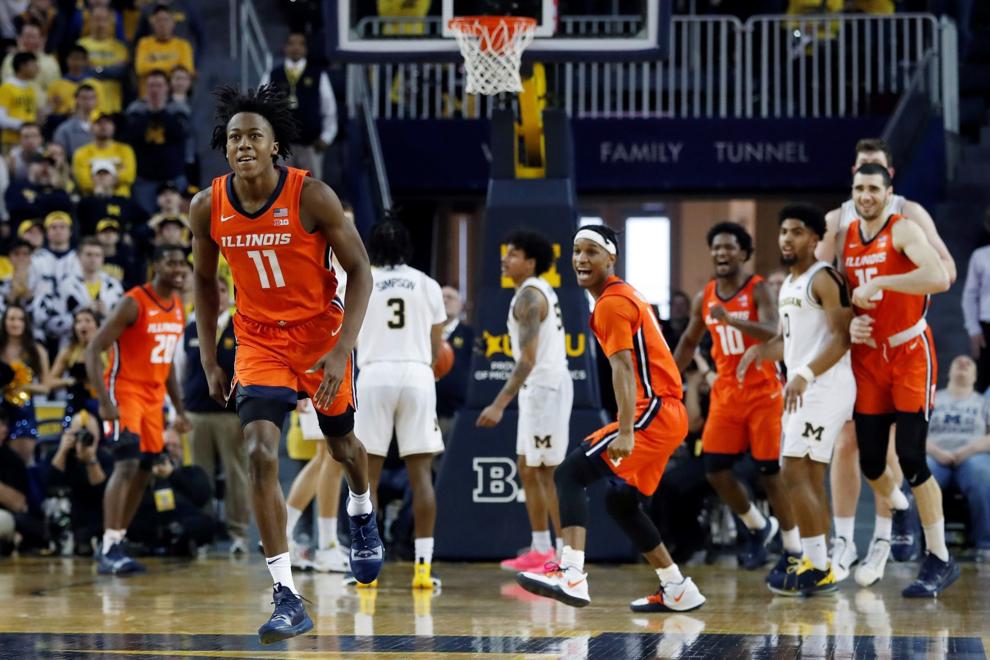 Ayo Dosunmu head shot 2020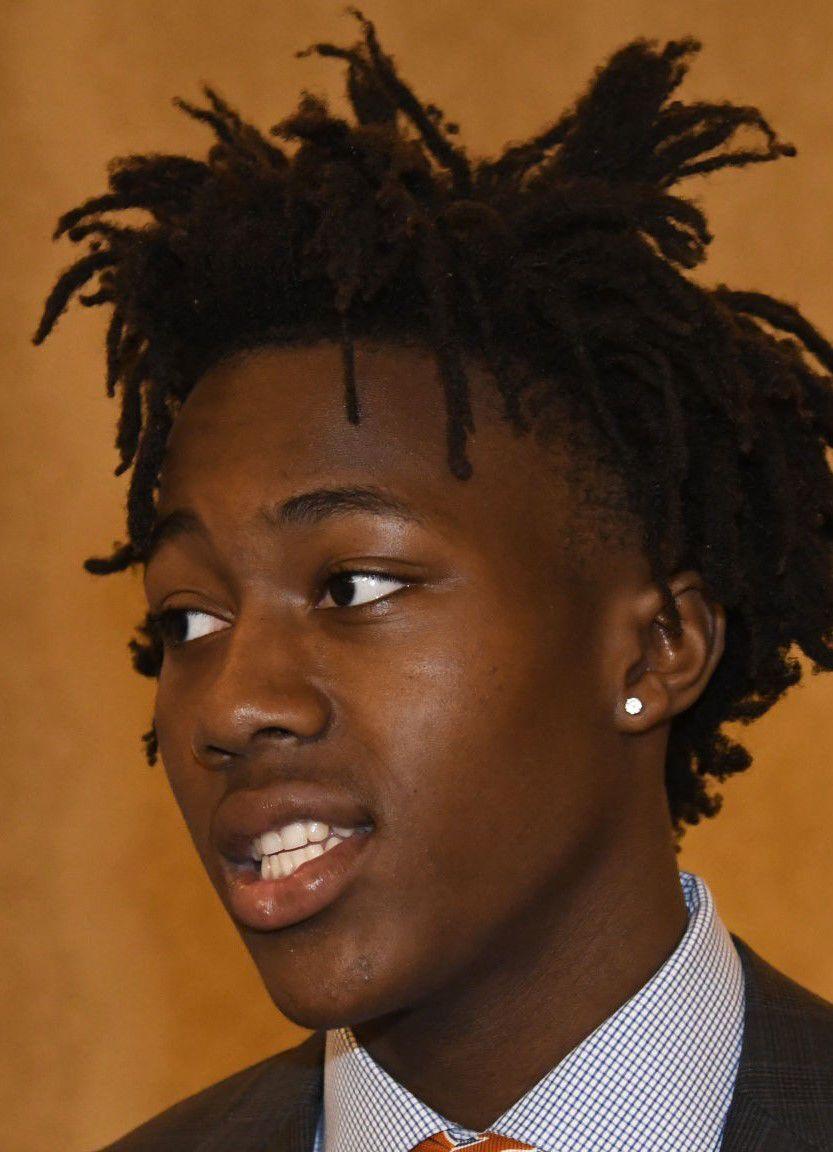 FILE PHOTO: Dosunmu_Ayo 4 01.18.20.JPG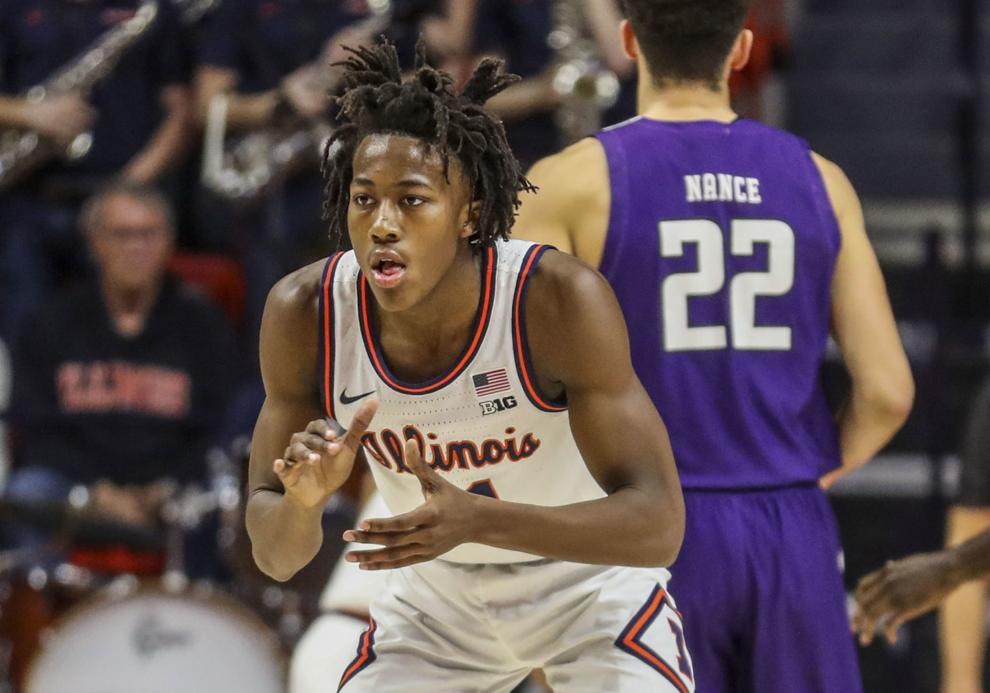 Dosunmu_Ayo 01.18.20.JPG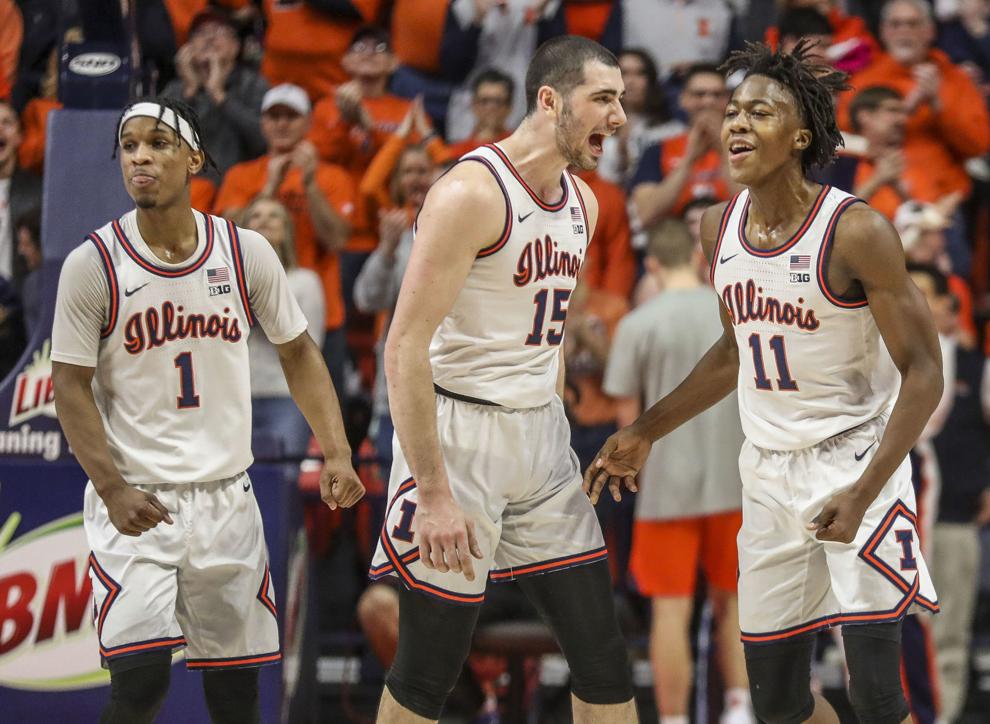 Dosunmu_Ayo 2 01.18.20.JPG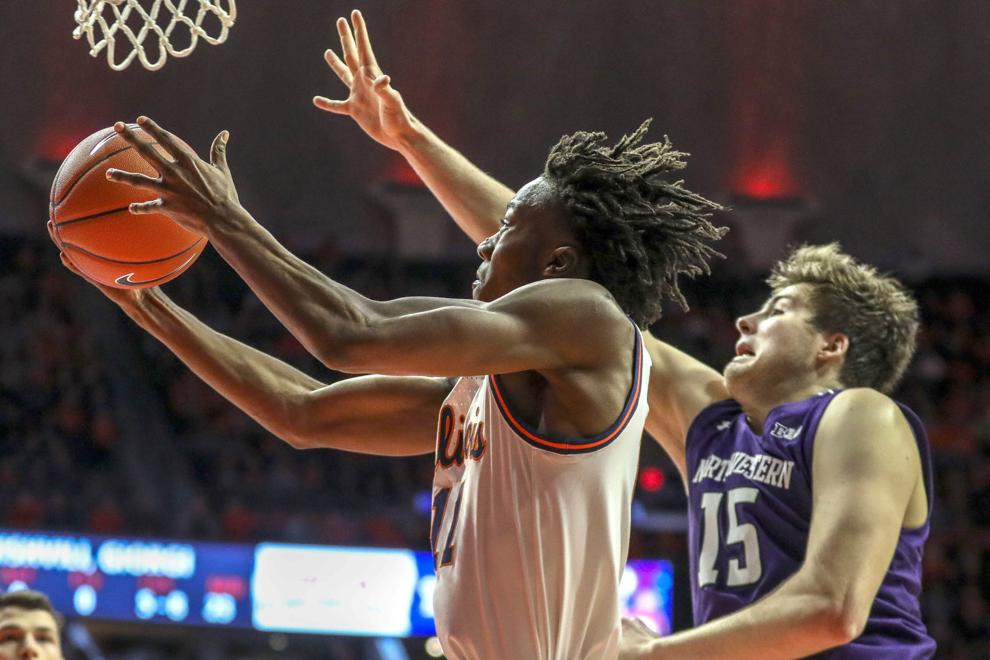 Rutgers Illinois Basketball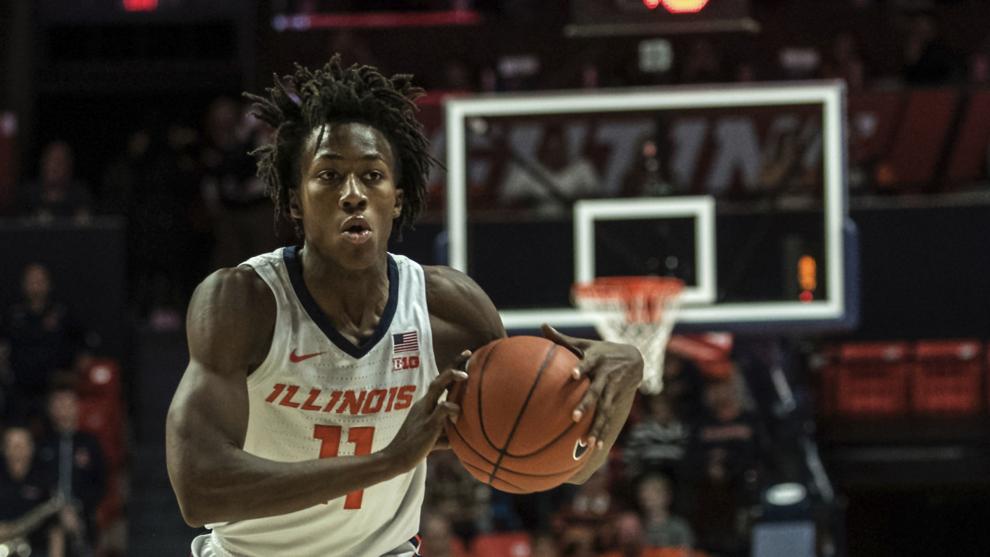 Rutgers Illinois Basketball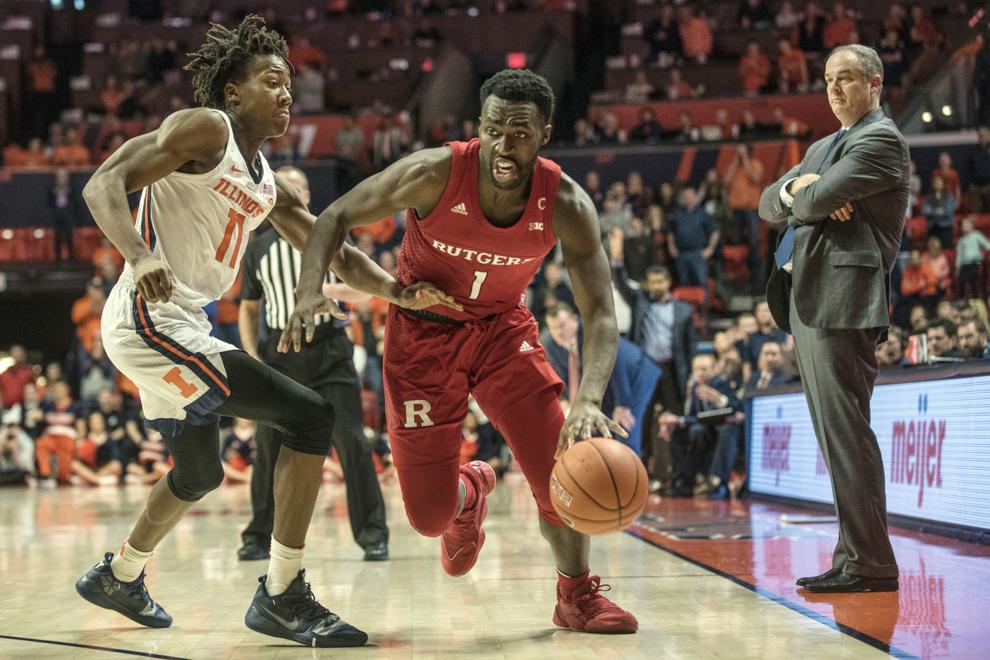 UWvIllinois07.jpg (copy)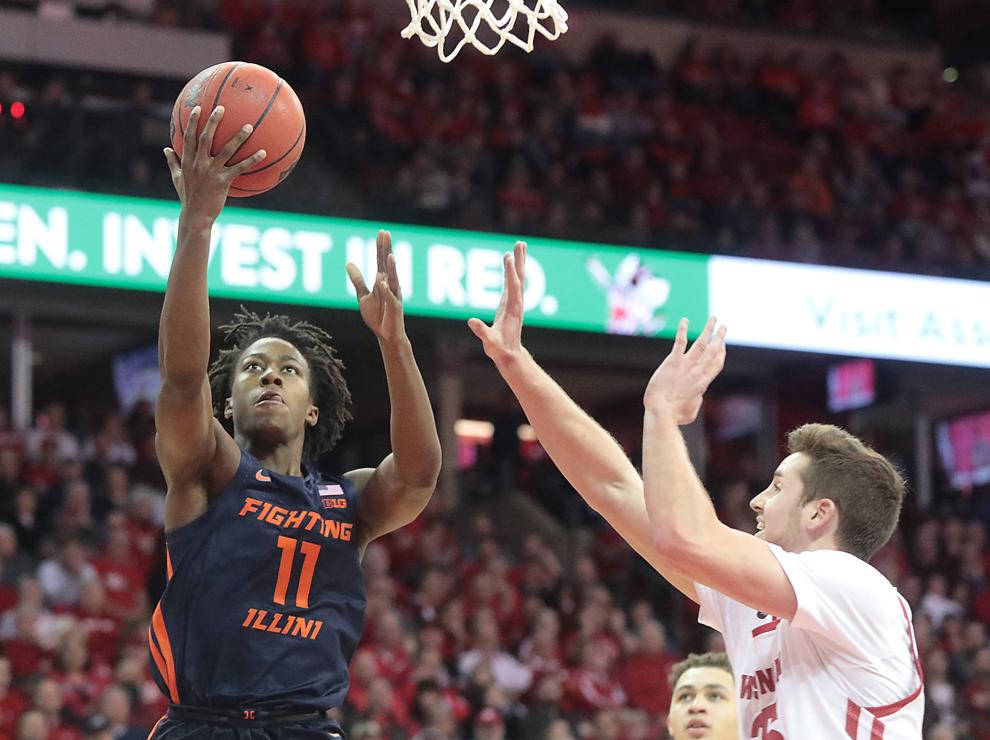 Illini basketball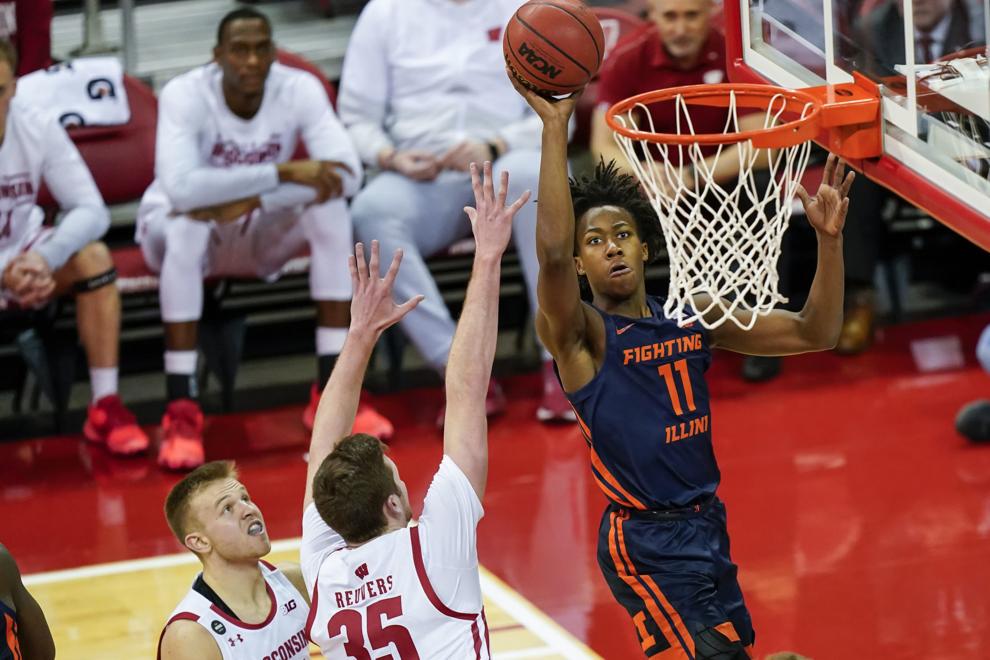 Missouri Illinois Basketball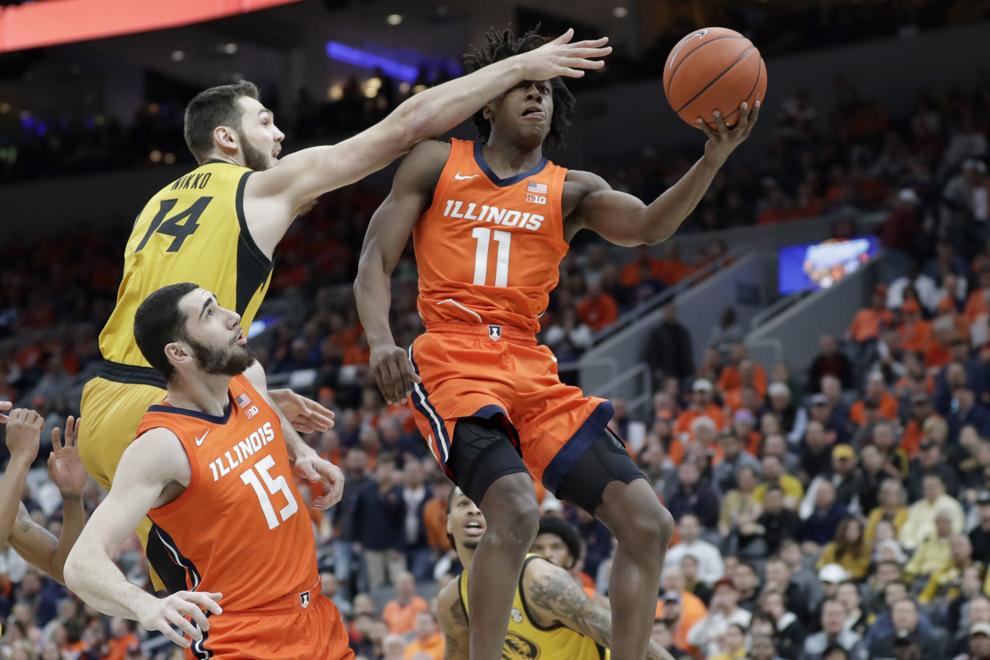 GALLERY-illini-v-old_dominion-002-121419.JPG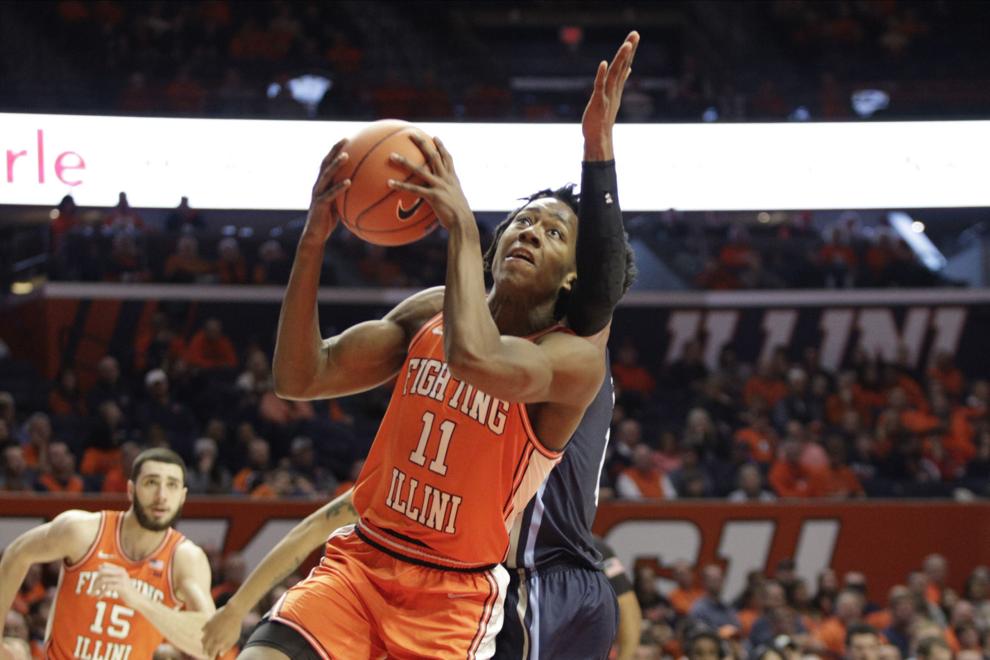 Ayo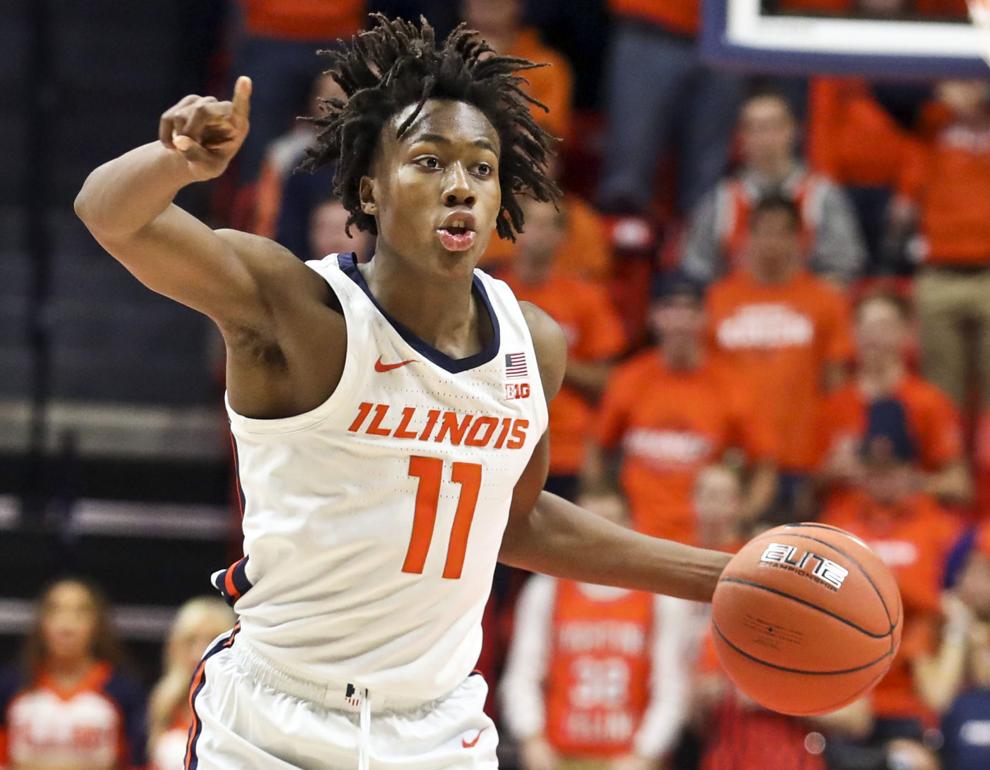 Contact Joey Wagner at (217) 421-6970. Follow him on Twitter: @mrwagner25