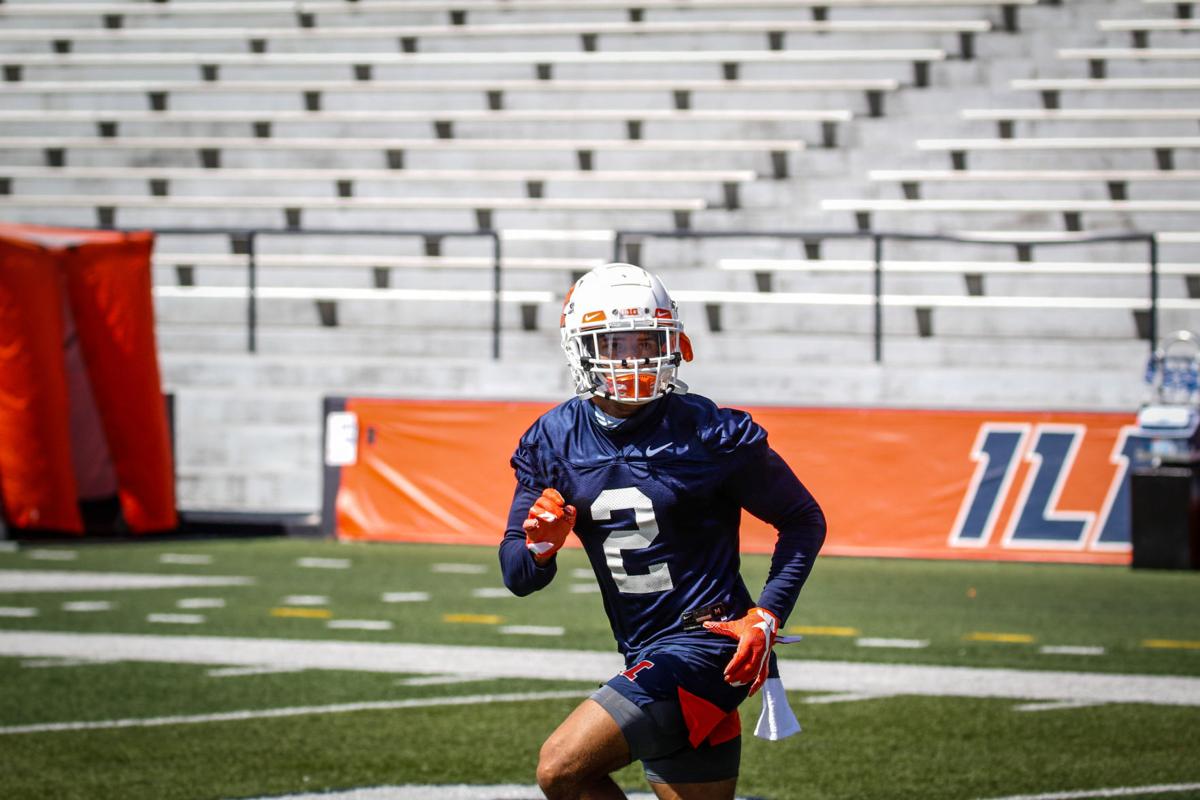 CHAMPAIGN — At first there was a slight smirk on Chase Brown's face that, within seconds, manifested itself into a full-blown grin.
A cursory look could indicate there's a hole at the running back position after Reggie Corbin and Dre Brown exhausted their eligibility and Ra'Von Bonner opted out of the season over concerns surrounding COVID-19. There are carries to be had in the backfield, but a hole in the boat? 
"There's not a hole," Brown said. "It's a deep room. You've got to think, we've got Mike Epstein, Jakari Norwood, Reggie Love; we have a ton of guys in there — and myself. It is an overlooked room because people say there might be a hole there, but there's not a hole."
Add Kenyon Sims into the mix and the Illini have plenty of options at running back, though most — save for Epstein, who has battled injuries — lack substantial experience. Brown, a sophomore transfer from Western Michigan and twin brother of safety Sydney Brown, has plans to prove himself.
"I think he can do it all as a running back: He can run in between the tackles, he can make you miss in the open field, he can catch the football," Illinois head coach Lovie Smith said in August before the season was originally postponed. "I probably have a little bit of a better evaluation of him that what you would normally have because he was going against the No. 1 defense just about all of last year. If you ask any of those guys, they would be giving you some of the same opinions I am about what he can do."
Brown rushed for 352 yards on 71 carries to go with 10 receptions for 75 yards while playing in all 13 games as a true freshman at Western Michigan in 2018. He transferred to Illinois prior to last season and gained immediate eligibility ahead of an Oct. 12 game against Michigan after previously having his waiver denied. Brown, a 5-foot-11, 195-pounder, played in four games to maintain his redshirt and had three carries.
Adjusting to only playing in four games last season after playing in every possible game a year before was a challenge, but helpful.
"It humbled me in a way because I came off my true freshman season playing quite a bit," Chase Brown said. "It taught me to sit back and learn from other people because I didn't necessarily do that when I first started my college career. Watching Dre and Reggie practice everyday, you learn a lot because they're learning as well and they're going over their own mistakes."
Chase and Sydney Brown spent the COVID stay-at-home time in Canada where they turned their grandmother's garage into a makeshift gym. Chase Brown said he saw daily gains and hasn't slowed down since returning to Champaign prior to the season getting postponed.
Illinois hasn't yet practiced in anything more than a helmet and jersey, but offensive coordinator Rod Smith was happy with Chase Brown in August before the postponement of the season.
"He's a guy who, obviously, we want to get a better look at," Rod Smith said. "Chase is a good-looking young man; he runs really well. Once again, we're not in pads. It's kind of like a beauty contest right now. Everybody looks pretty right now.
"What happens when the bullets start flying? That's when everybody will start separating themselves. Right now, I'm really pleased with his progress. It seems like he's really studied his role in terms of responsibilities of running backs. He's not busting; that's the huge part."
At Western Michigan, Chase Brown learned how to slow down and not rush everything. He also learned how to learn from others. He picks Epstein's brain daily and studied Corbin and Dre Brown last season.
"I took that from there and from this past spring, you've got to be hungry to improve every single day, whether you're on scout team or you're working with the first team, second team," Chase Brown said. "I'm always looking for ways to improve now where I might have not been doing that when I first went to college."
Chase and Sydney Brown are natives of Ontario, Canada, but played high school football at St. Stephens Episcopal in Florida, where Chase Brown put up big numbers. As a senior, he rushed for 1,508 yards on 98 carries (15.9 yards per carry) and 150 yards per game with 27 touchdowns.
He was recruited by Purdue, Central Florida, Illinois, Ole Miss, Indiana and Wake Forest before committing to Western Michigan. He's at Illinois now, alongside his best friend and twin brother, and ready to make an impact.
"I want to play and I want to prove to people that I can perform at this level and the work that I put in every single day, during the COVID break and the weight room every single day is going to be worth it," Chase Brown said. "I'm excited to show my talent to you guys."
---
PHOTOS: 32 amazing Illini football photos
Looking up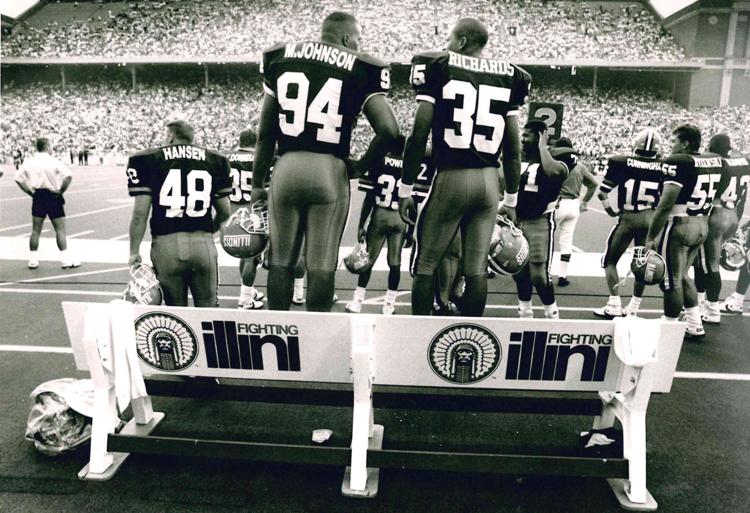 Good Block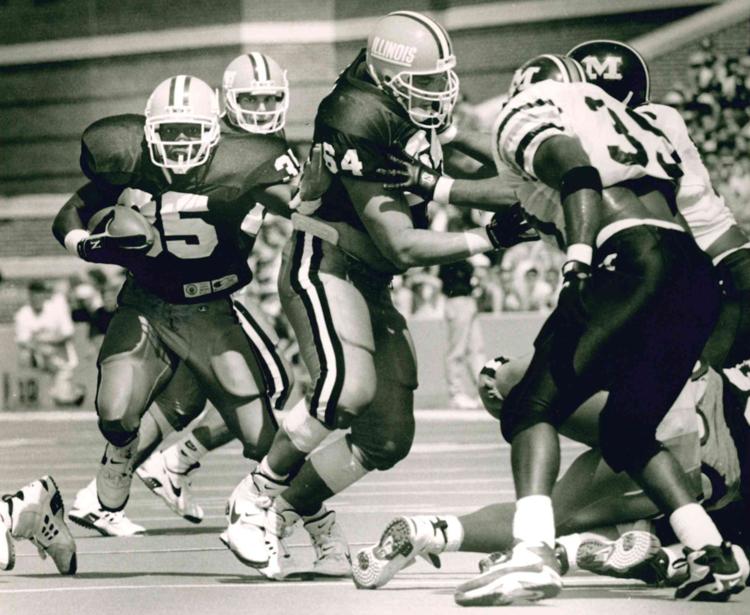 Taking a Dive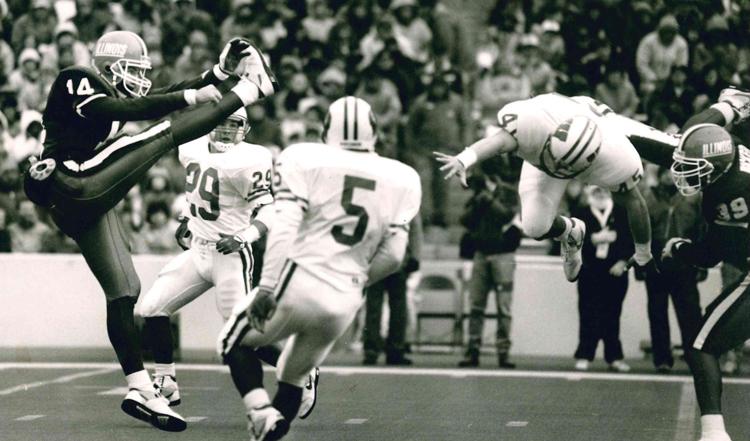 On the loose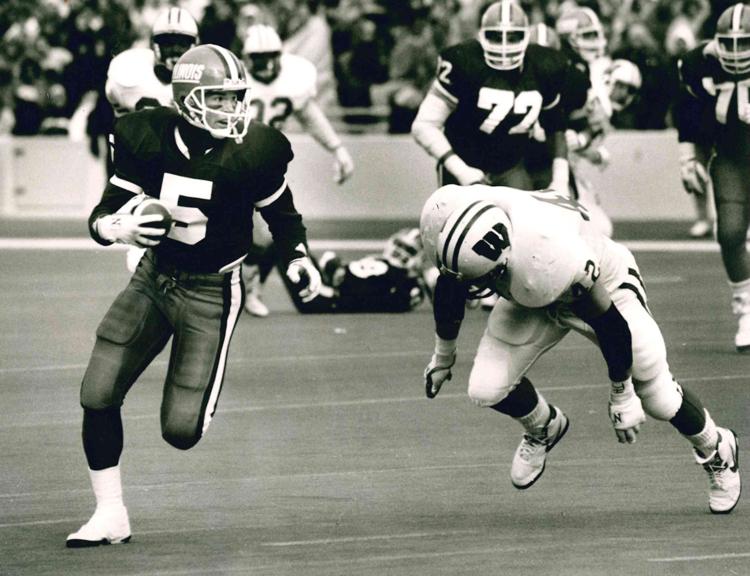 University of Illinois Football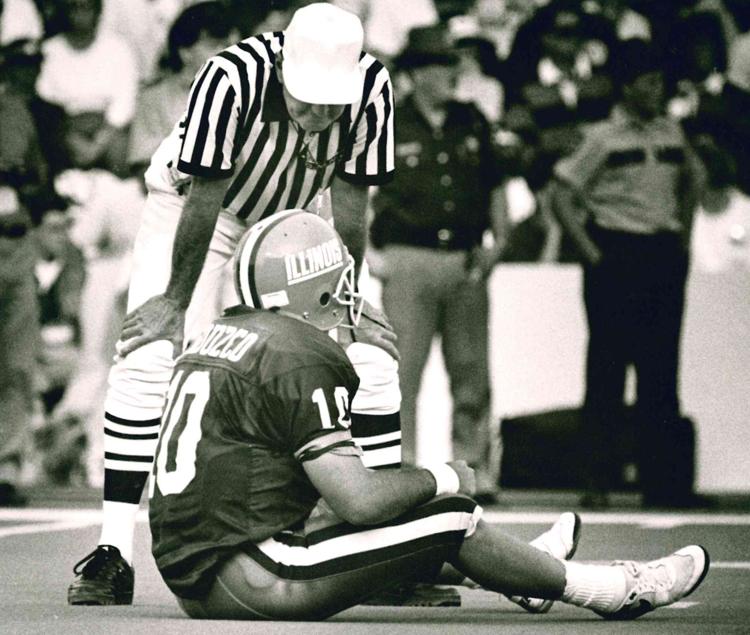 Coming at ya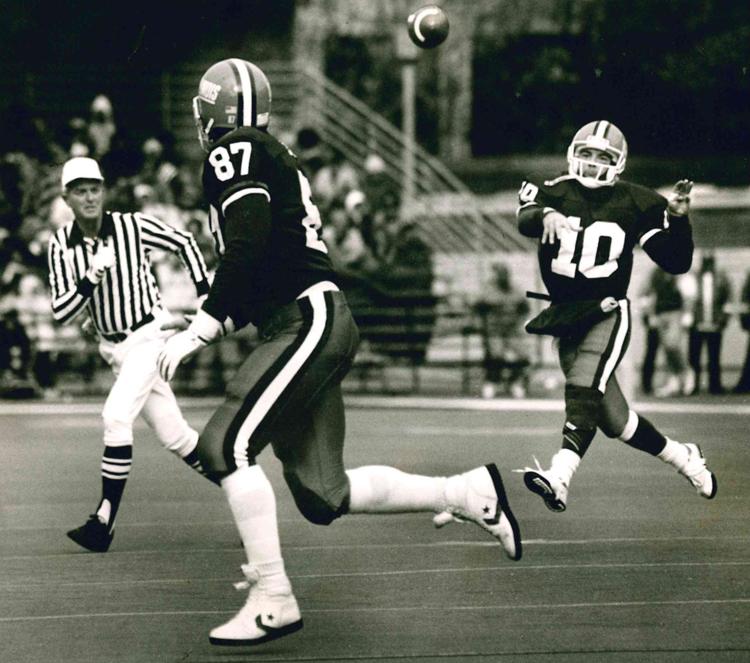 To run
Joyous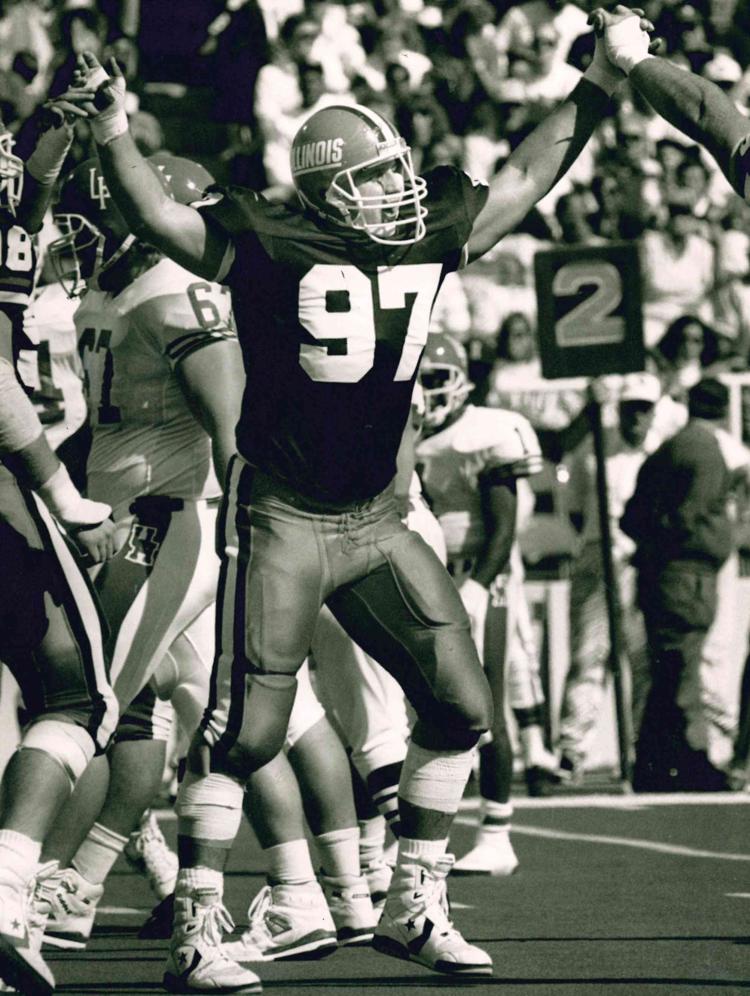 Lester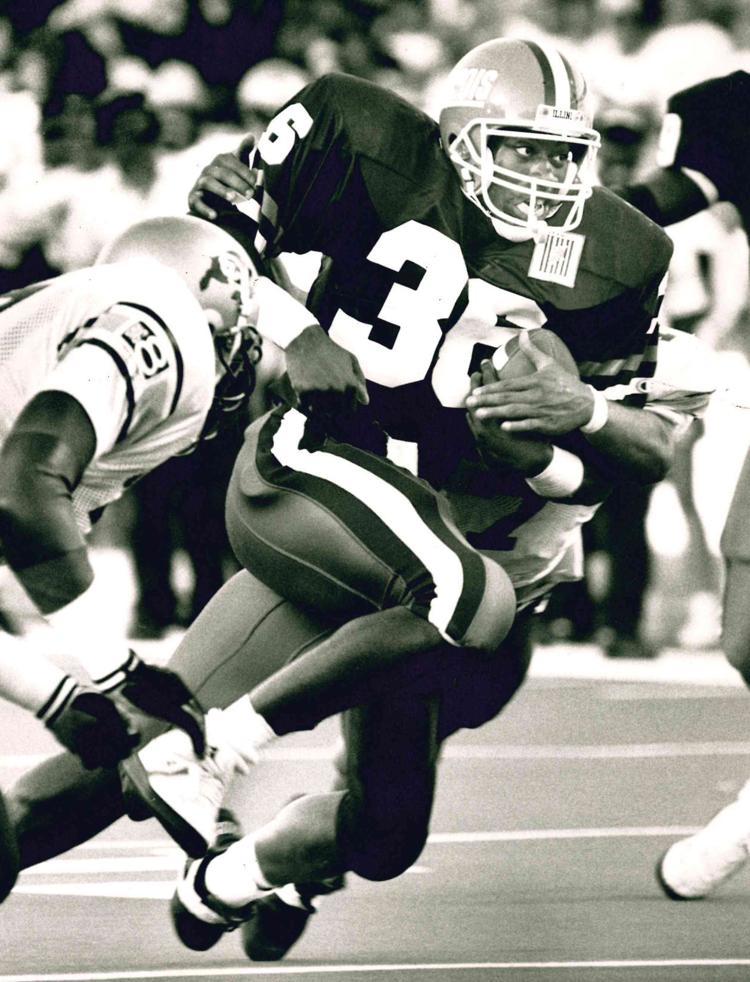 Sack attack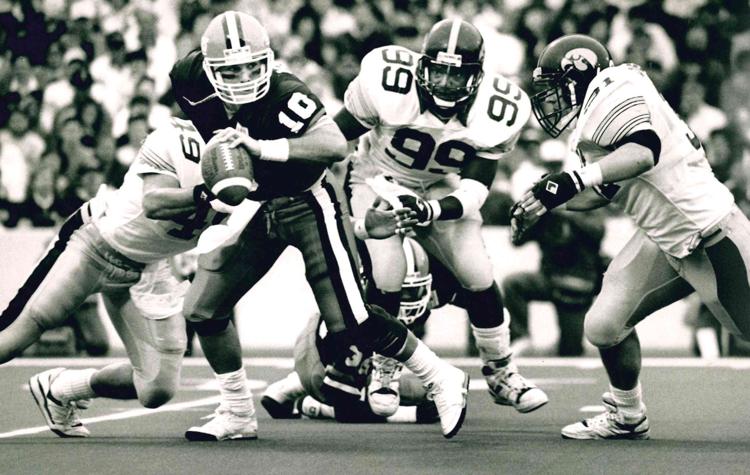 Waiting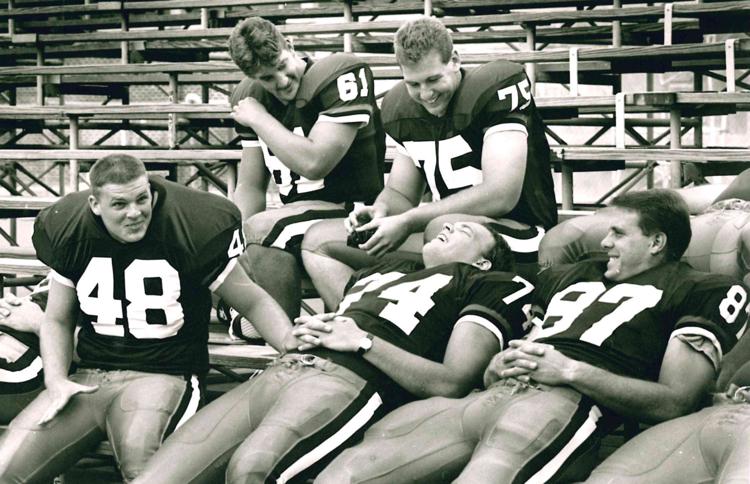 A coming through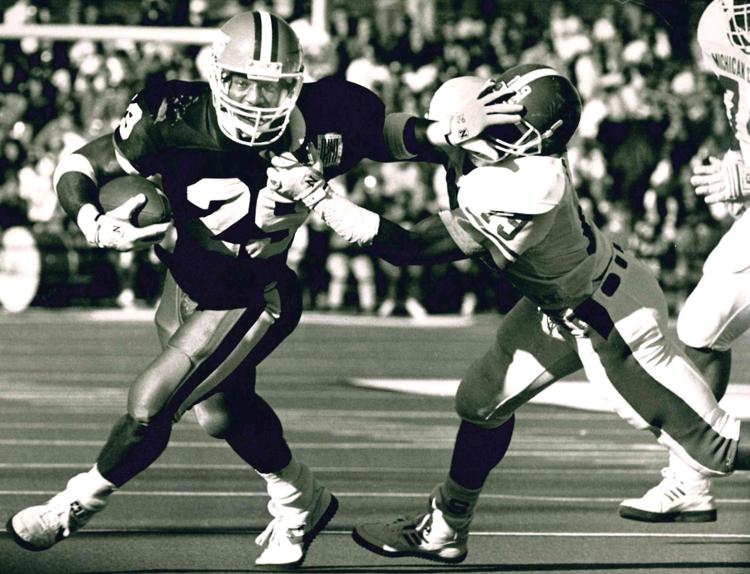 Sideline maneuver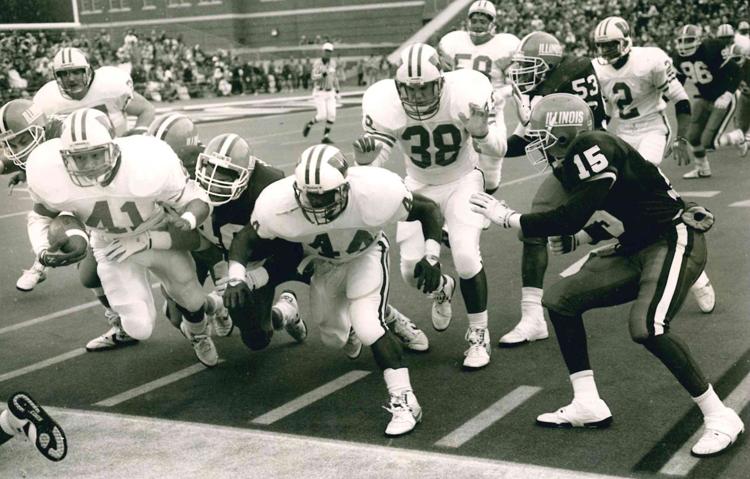 Mowing them down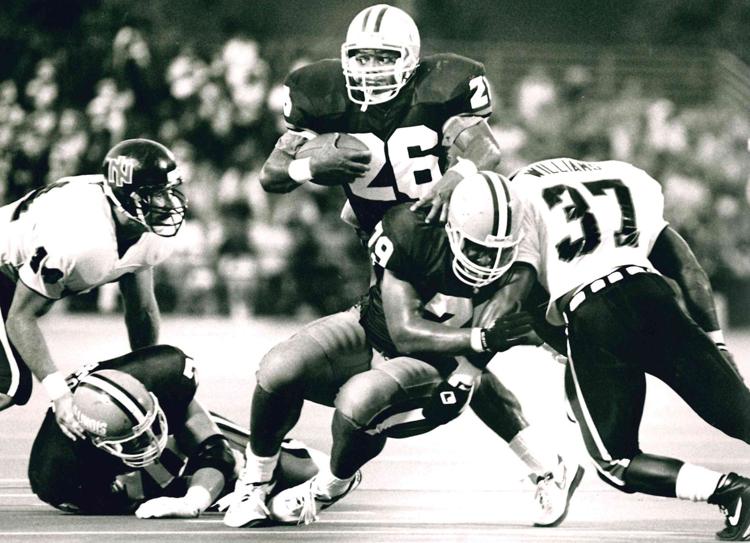 That's my buddy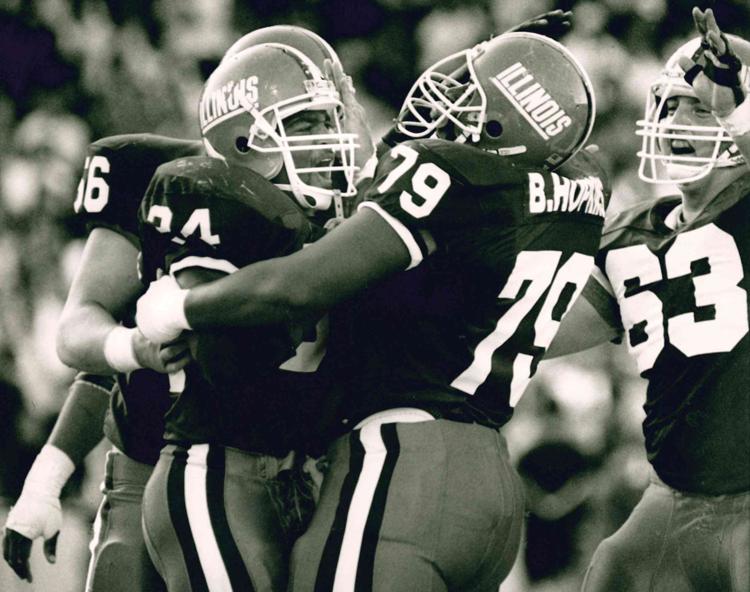 1992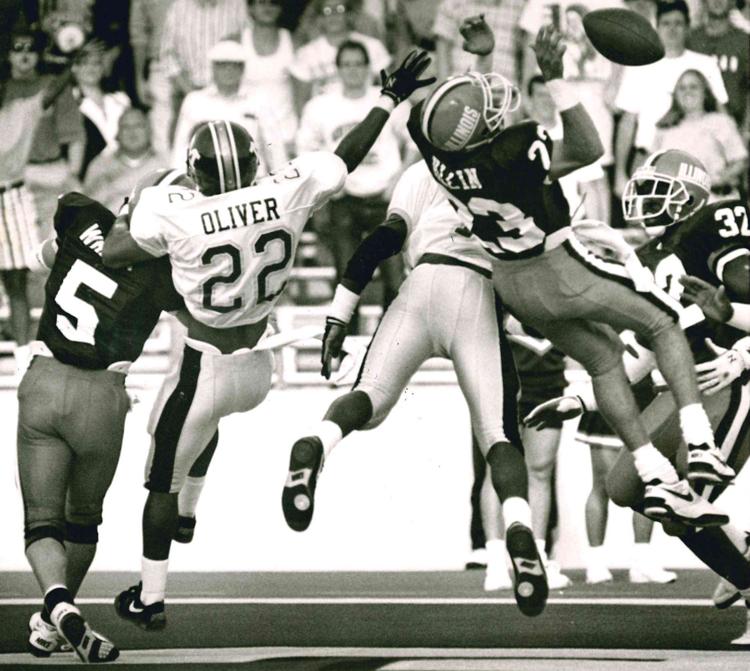 Traffic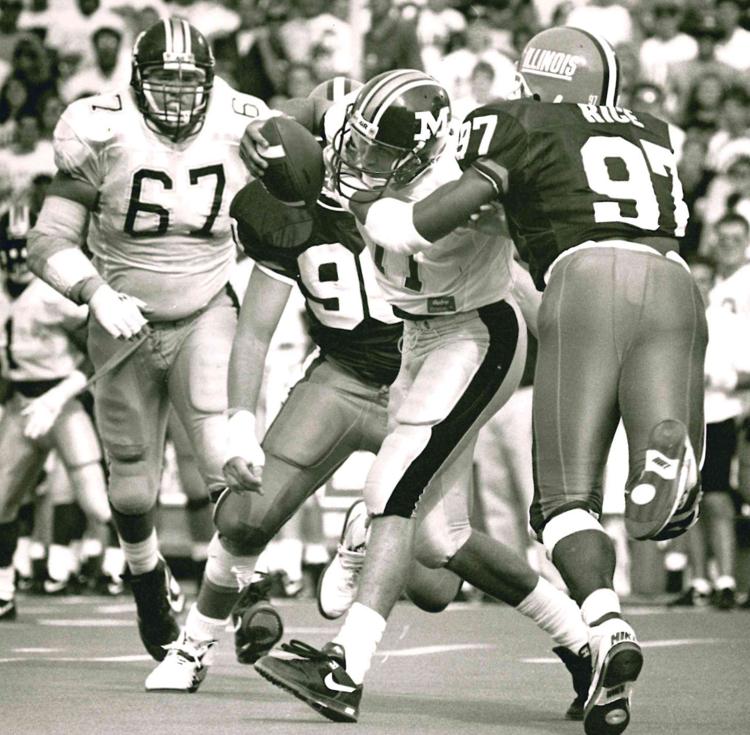 Busting through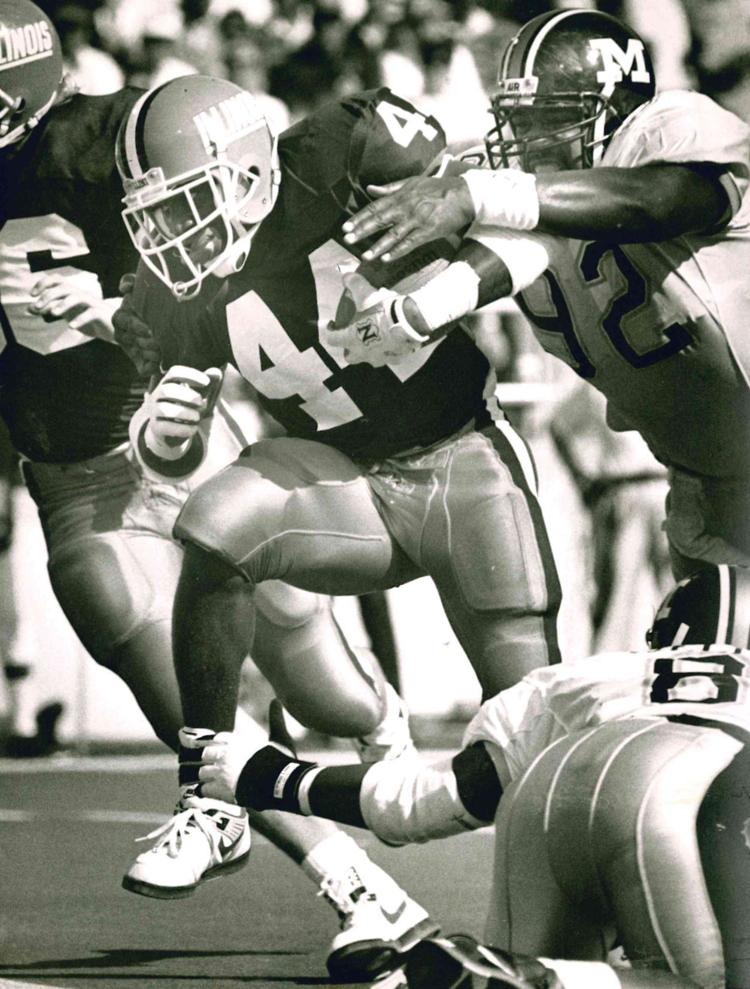 Final Exit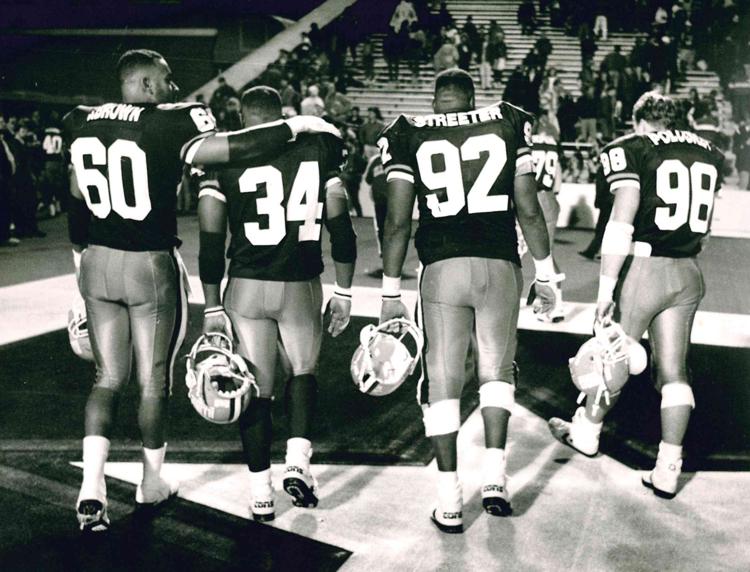 Scrum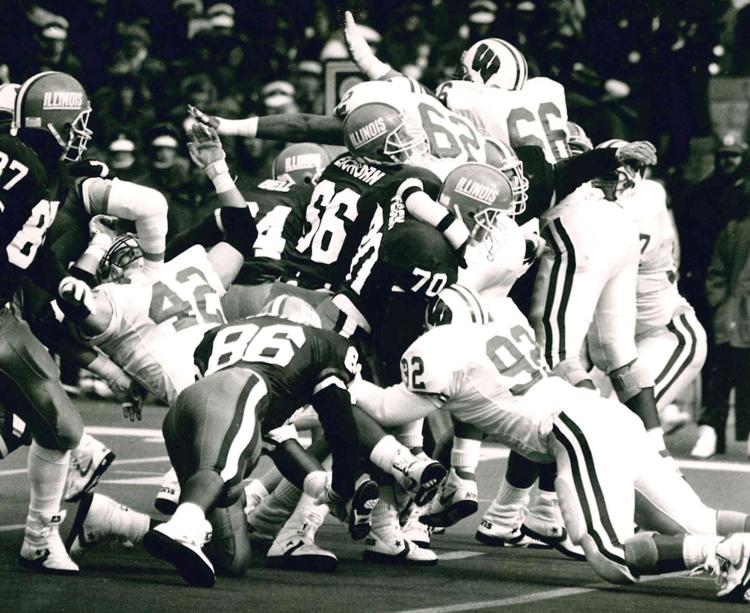 On the run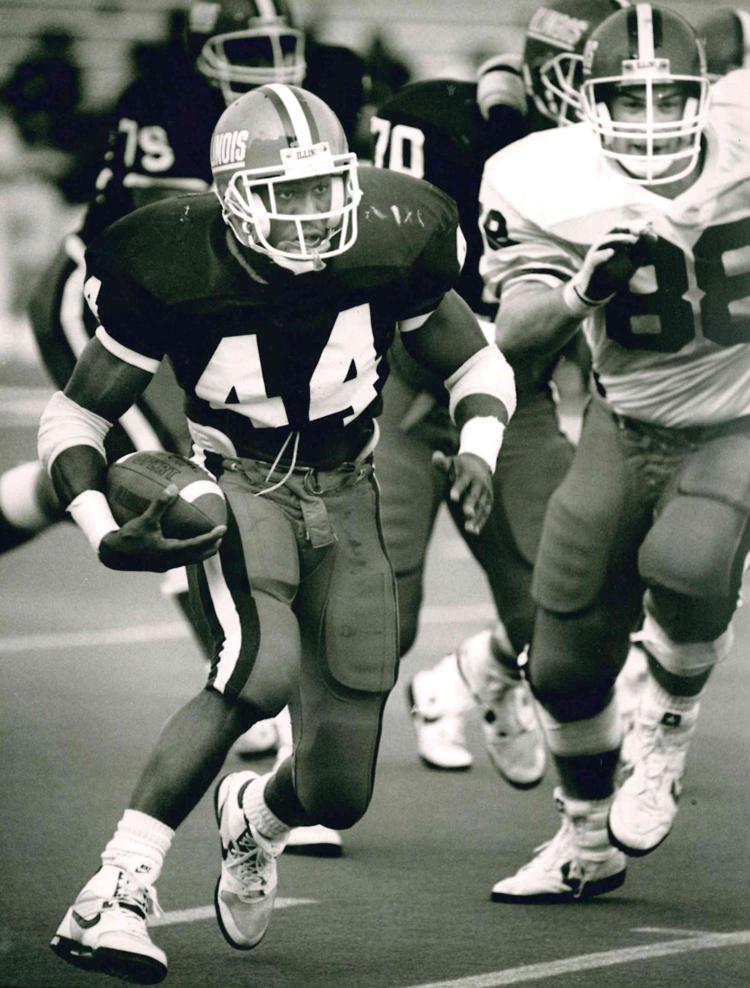 Sack attack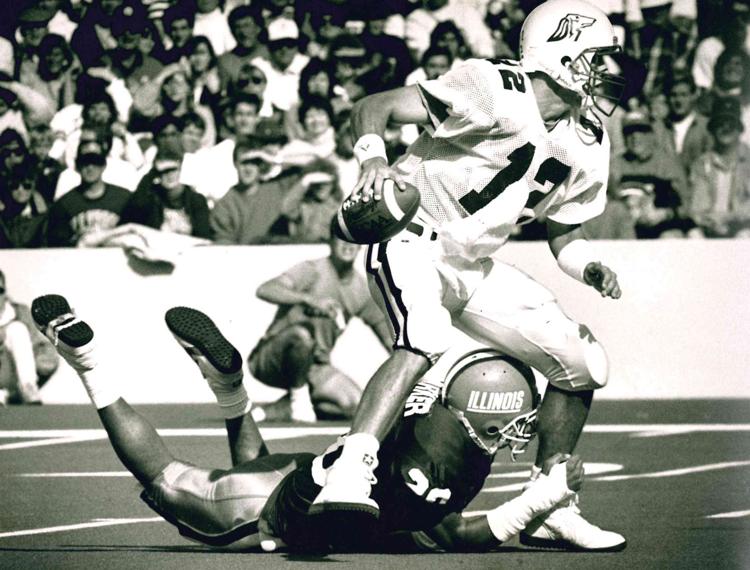 Pileup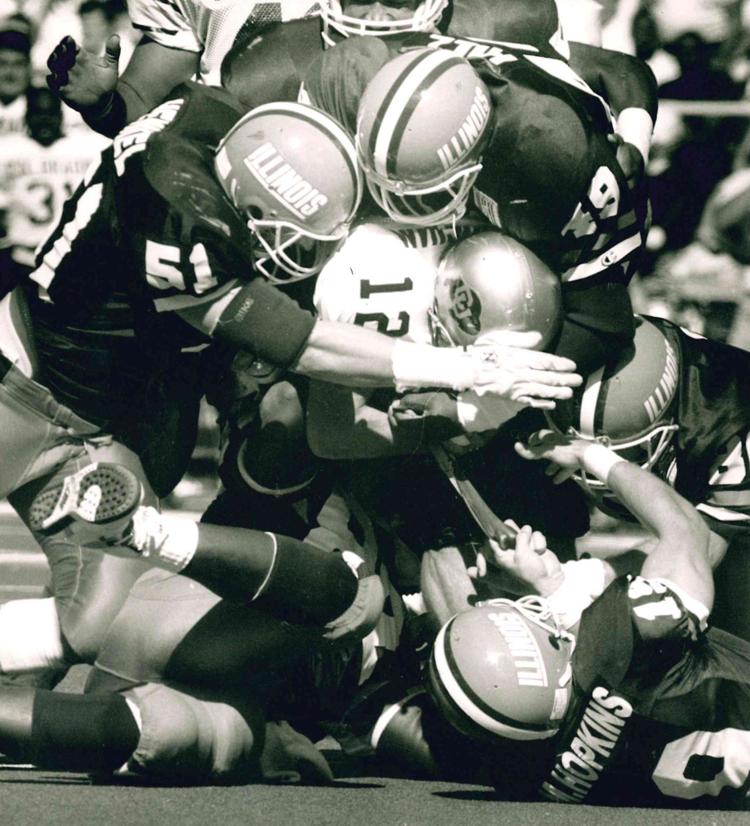 Take that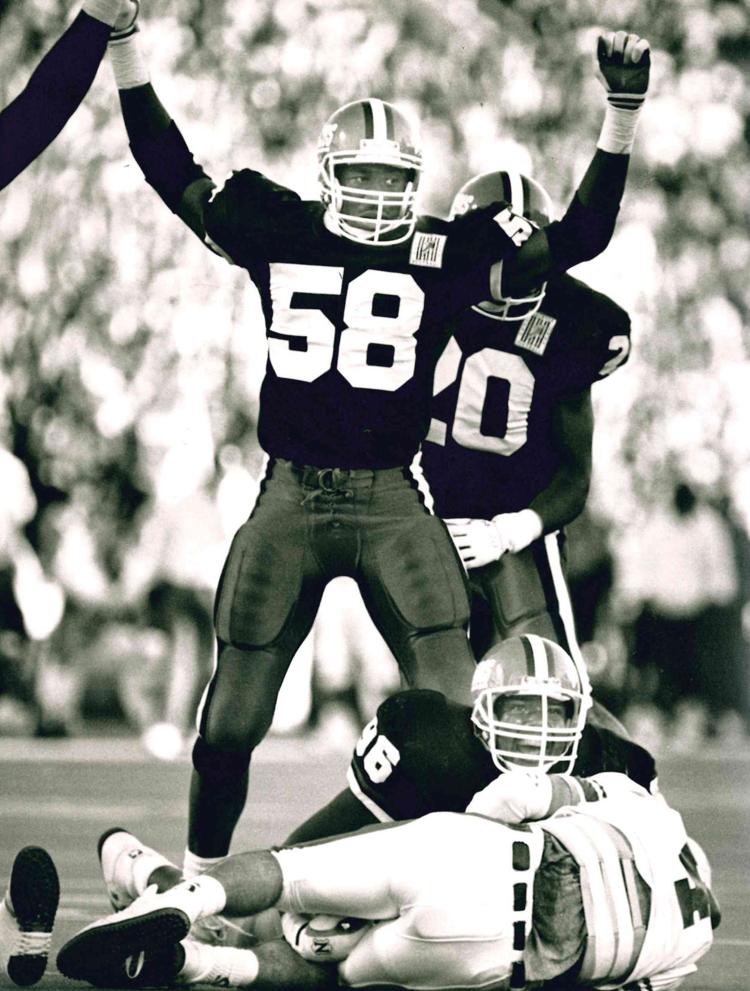 1991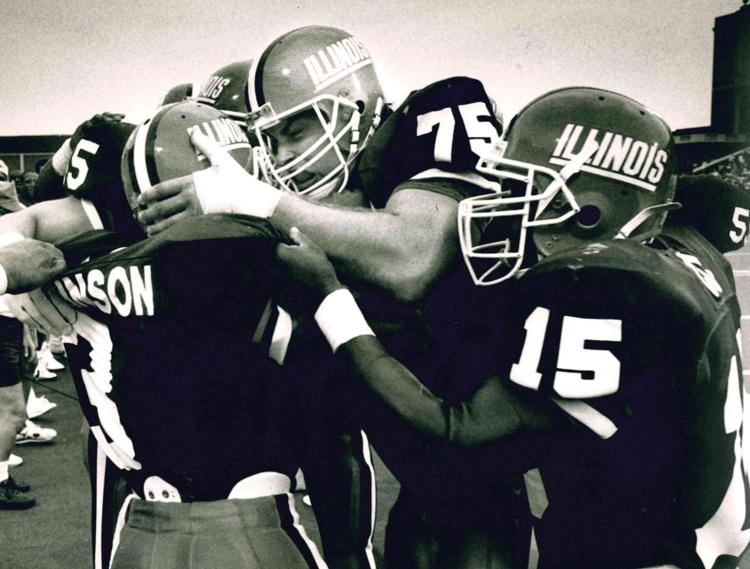 Lean on me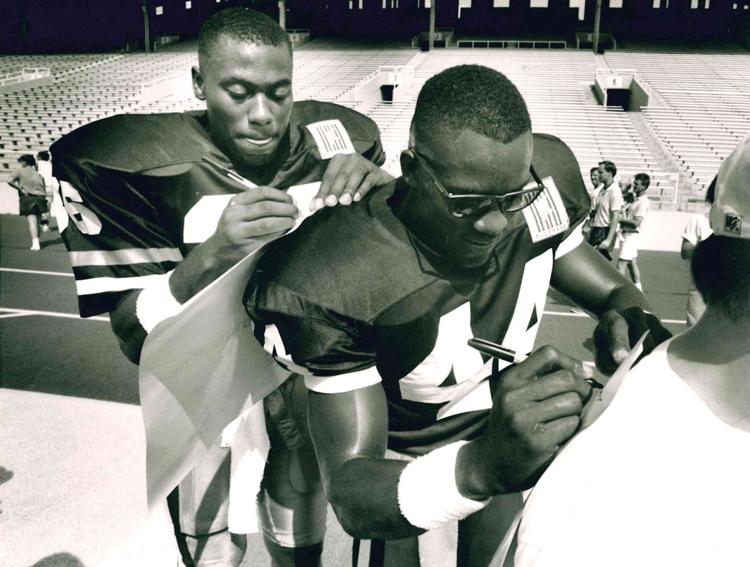 Way to go
1991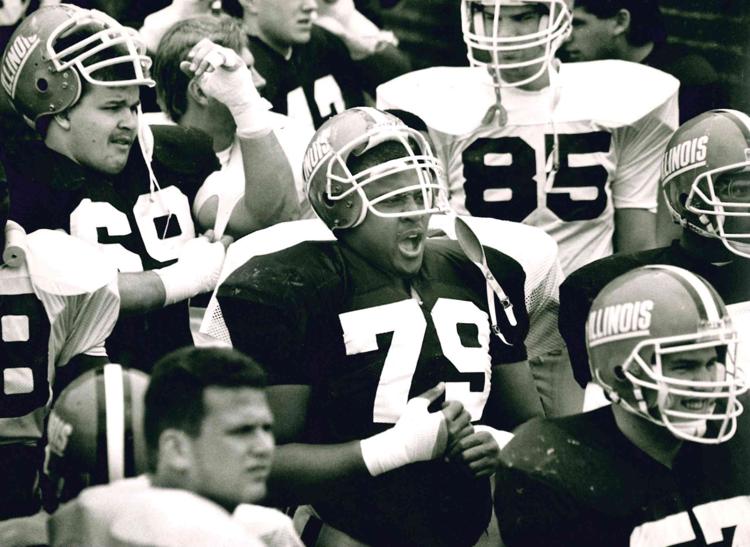 The peoples' choice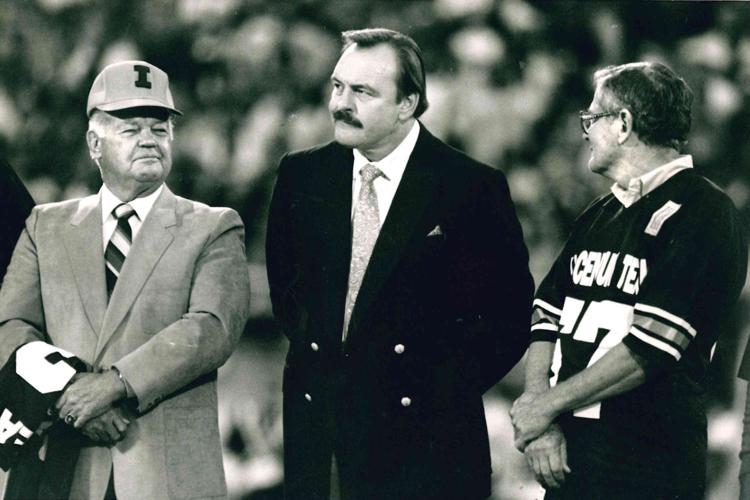 It's good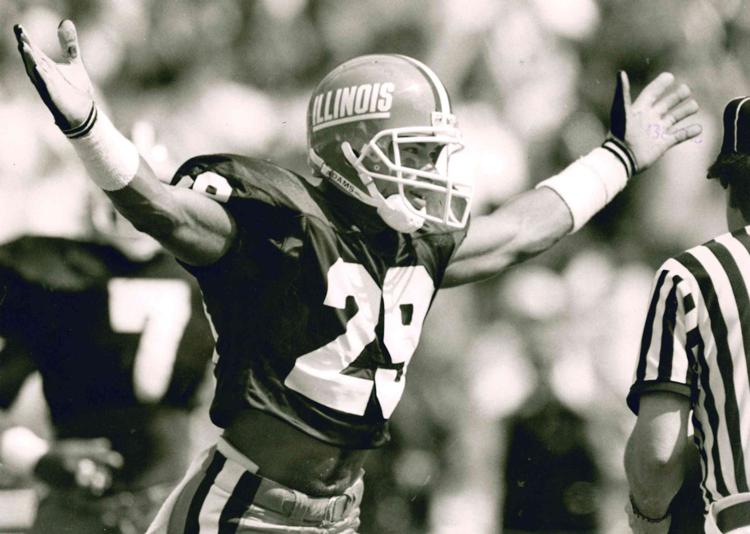 Touchdown Hero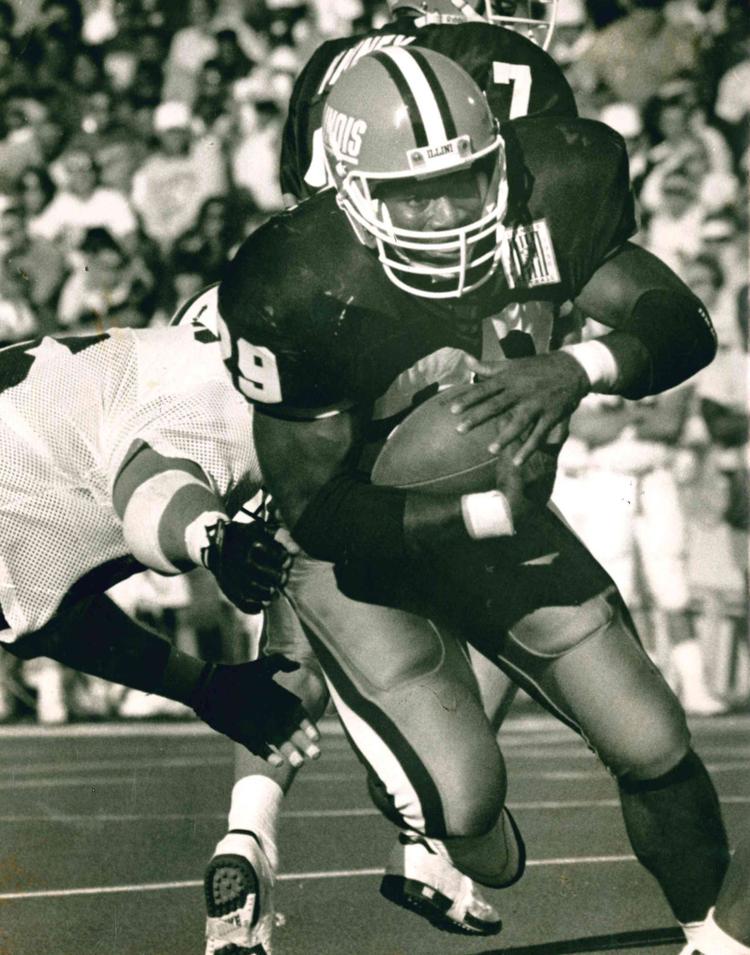 That's Six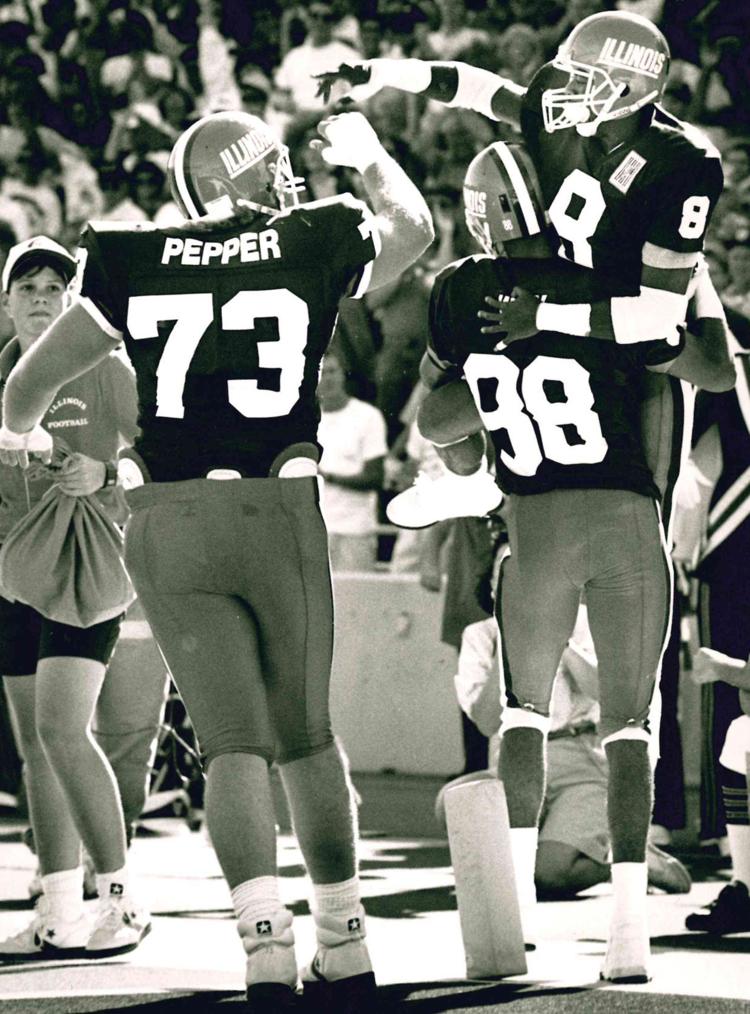 Contact Joey Wagner at (217) 421-6970. Follow him on Twitter: @mrwagner25