CHAMPAIGN — As he walked down Kirby Ave. in Champaign, Brad Underwood reflected on where this Illinois program has been, but more importantly where it's going. From the losing seasons to the should-have-been NCAA Tournament appearance, the Illinois men's basketball program looks totally different than four years ago when Underwood hopped off a freshly landed plane in Champaign after a one-year stint at Oklahoma State.
Underwood likes to remind people ad nauseam that Illinois is the No. 11-ranked program of all time. It's been a phrase in his lexicon since his opening press conference and doesn't figure to go anywhere soon — mostly because Illinois, in Underwood's mind, is back to that point.
"There's no doubt that we're in a place where we've worked really hard to get there and I don't ever want to lose sight of all that work and how hard it is — and yet we really haven't done anything," Underwood said. "People like us, they should, and man, I'm proud of that. That's why I came."
Underwood's first year, the 2017-18 season, was a rough beginning point. Illinois won four conference games en route to a 14-18 overall record. He's said many times that the first year wasn't as much recruiting as it was filling scholarships. The team began laying the foundation of culture and adapting to Underwood's philosophies.
That year wasn't a wash, even with five transfers after the season: Te'Jon Lucas, Michael Finke, Matic Vesel, Greg Eboigbodin and Mark Smith. LeRon Black elected to pursue professional options as the roster turnover continued. Underwood held on to guards Trent Frazier and Da'Monte Williams, who both have played important roles in the program's development as they approach their senior seasons.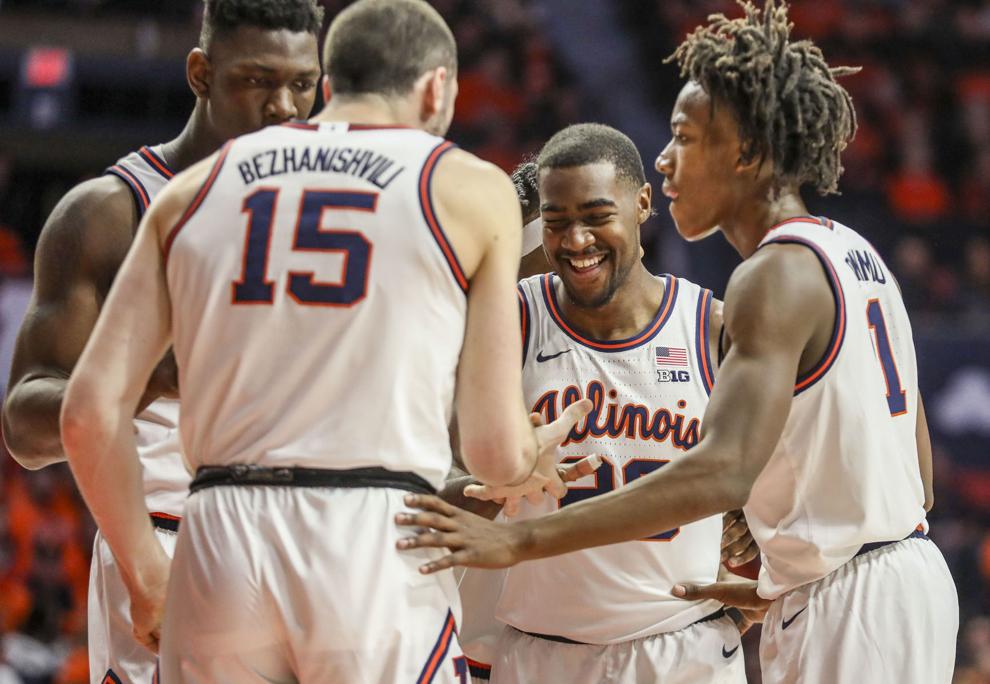 "Knowing we haven't been to March Madness since (2013), it's been a while," Frazier said last week. "Knowing that I was able to be a part of something special and be a part of a program where I helped change and rebuild to get back to Illinois basketball at its greatest. I think that's the biggest piece to me is being able to be a part of something special and part of getting this program back on the map."
But Dosunmu offered a major building block and the first Chicago athlete that Underwood kept in state — a sign of things to come.
With Dosunmu in the fold alongside Frazier, who was an accomplished scorer in the Big Ten after just his freshman year, optimism was high for Underwood's second season in charge.
The Illini opened the season with a home drubbing of a rebuilding Evansville team before a loss at the State Farm Center to Georgetown. But in Maui, things appeared to be on the cusp of changing. Illinois nearly beat then-No. 3 Gonzaga in the opening round of the Maui Invitational before the Bulldogs held on. Iowa State handled Illinois the next day and Xavier beat the Illini in the final game.
Things didn't get easier after that. A week later, Frazier's game-winning 3-point attempt rattled off the rim at Notre Dame and Illinois lost a pair of conference games to Nebraska and Ohio State. Missouri ran by Illinois in the Braggin' Rights game and Florida Atlantic stunned Illinois at the State Farm Center on Dec. 29 with prized recruit Kofi Cockburn in town. Losses at Indiana and Northwestern — which Dosunmu described as "a big hole right through your chest" — rounded out a five-game losing streak.
"The losses are 100 times worse than the wins are good and enjoyed," Underwood said. "That's what makes a career. You remember all the dejection, you remember going through it and you remember all the little things like who was lockered next to you. Those are defining moments. Everybody celebrates the wins and deservedly so, but the losses are the ones that build the character, build the bonds, build the relationships. That's what hurts about that group last year: Not being able to go have those unbelievable memories and be celebrated for them."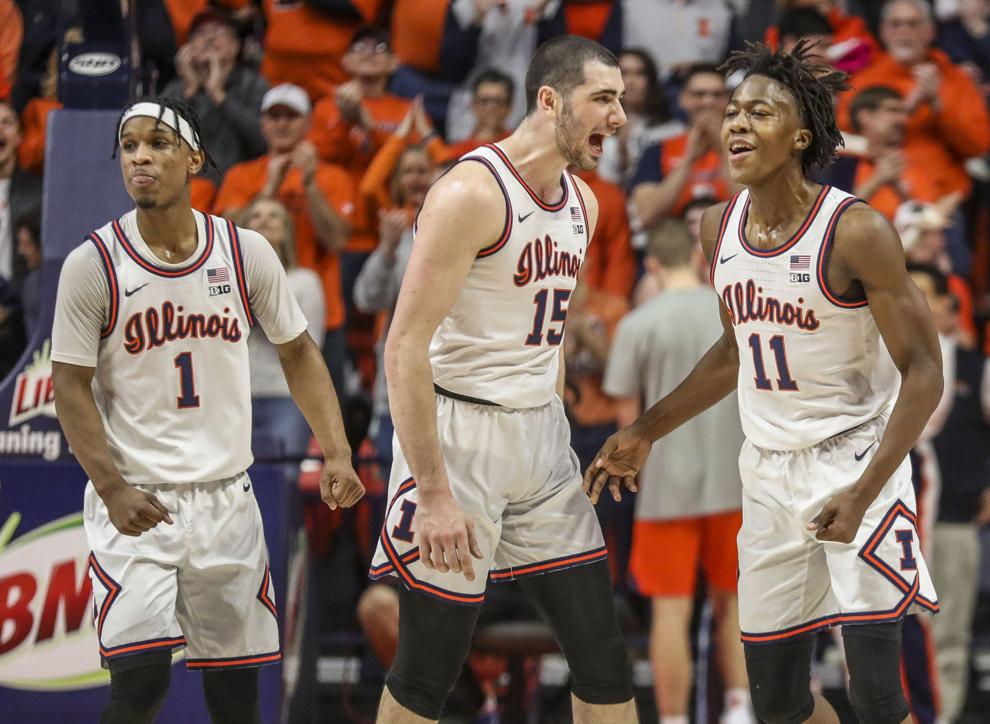 On the same day as the loss to Northwestern in Evanston, Jan. 6, 2019, Illinois got a verbal commitment from Cockburn, the 7-foot, 295-pound, four-star center who later would allow Underwood to change his defense from an in-your-face, ball-denial, turnover-creating philosophy that worked well at spurts but also led to too many fouls and layups to a more traditional defense with a rim protector.
The 2019 ended with the most losses (21) in program history but came with bright spots. The Illini knocked off Maryland, which was ranked No. 13, at Madison Square Garden on Jan. 26. On Feb. 5, Dosunmu hit a dagger 3-pointer to stun then-No. 9 Michigan State at the State Farm Center to prompt the student section to storm the court. That win was the second of four straight wins that included a Valentine's Day win at Ohio State.
Still, Iowa bumped Illinois in the second round of the Big Ten Tournament to end the year at the United Center in Chicago.
"A lot of what happened that year — playing the second-toughest schedule in the country had to happen," Underwood said. "You had to go through those games. They all have growing pains where things don't go quite the way you want them to."
Last season was the breakthrough for Illinois with Underwood at the helm, but it wasn't without a rocky start.
Dosunmu elected to return for his sophomore year, in lieu of declaring for the NBA. Bezhanishvili was coming off of a stellar freshman season. Cockburn had plenty of buzz around him entering the year and Andres Feliz, Griffin and Jones each looked primed for a breakthrough year. Combined with Frazier, Williams and senior Kipper Nichols, Illinois had a strong team. Both Jacob Grandison and Austin Hutcherson joined the team, though were required to sit out per NCAA transfer rules.
Still, Illinois dropped an early season home game to a not-so-good Miami team, followed it up with a heartbreaking, one-point loss against then-No. 3 Maryland and lost another Braggin' Rights game to Mizzou on Dec. 21 before handling North Carolina A&T to round out the calendar year. The team opened 2020 by taking a 20-point loss in East Lansing, Mich., to Michigan State.
After that, things started to roll. The team broke into the Top 25, won seven straight Big Ten games, including two blowouts of Purdue, and a game-winner from Dosunmu at Michigan. All told, Illinois earned a double-bye in the Big Ten Tournament before it was canceled and was a lock for the NCAA Tournament.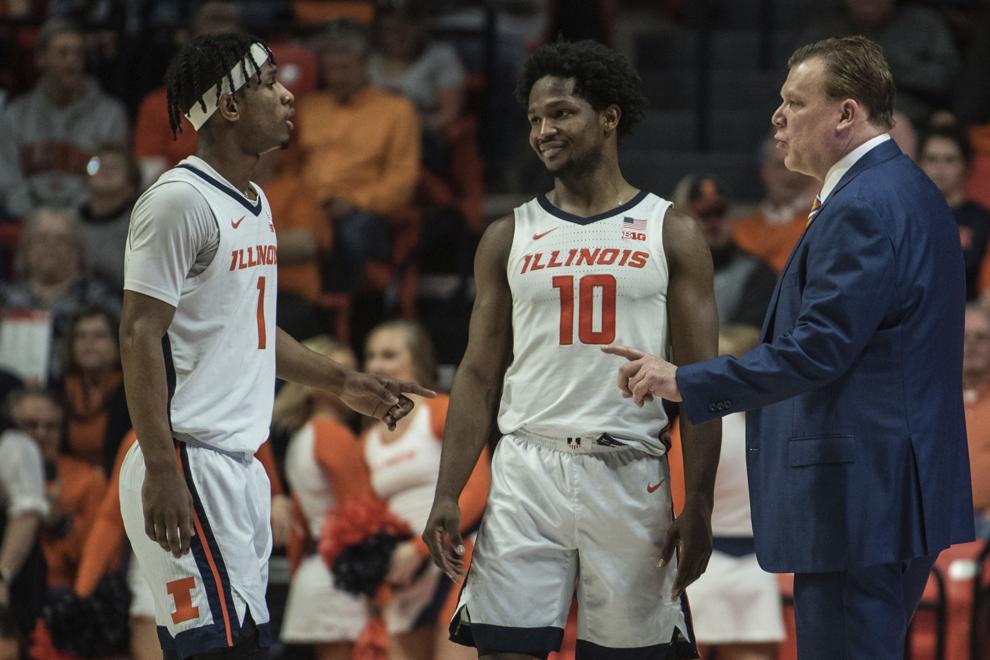 The years of establishing the program had finally come with substantial, consistent payoff.
"Even the start of last year, there were some of those (growing pains)," Underwood said. "There was an expectation we were going to be better and we weren't great. You can't become good without those years or those moments. I'm really proud of that because they're really hard to get through at that moment, but you know that you can't get by any other way."
Now Illinois enters the season ranked No. 4 in Andy Katz's Top 36, and is generally regarded as a preseason Top 10 team. Dosunmu is one of the stars of college basketball, and will likely be a preseason All-American.
Frazier and Williams are seniors, Cockburn — like Dosunmu — elected to return to school rather than to pursue a professional career, Bezhanishvili is a junior, and Illinois adds four-star guards Adam Miller and Andre Curbelo along with forward Coleman Hawkins. Hutcherson and Grandison are eligible to play, giving Underwood one of the deepest teams in the country.
"This is a once in a lifetime opportunity," Dosunmu said. "A lot of people don't have the opportunity where they can contend for a national championship in their home state and do it in the way that my story was written from a team that went from the bottom of the Big Ten and helping attract in other great players to come and sacrifice their own talents to help the team win.
"It's something I have the opportunity to do, so I'm going to work as hard as I can — doubly as hard as I can — because I know we have the opportunity to and we have a target on our back."
---
PHOTOS: 31 amazing Illini basketball history photos
31 amazing Illini basketball history photos
1987
Ask Kendall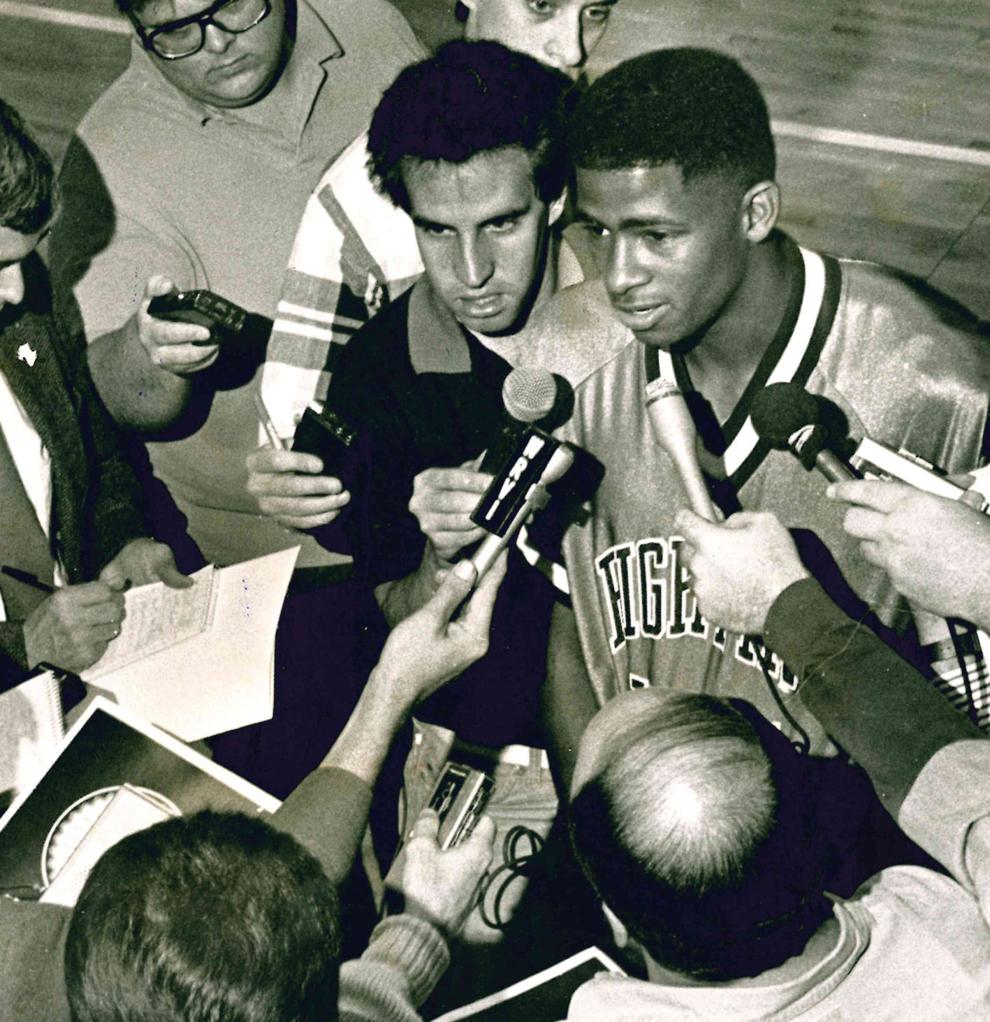 Big Reach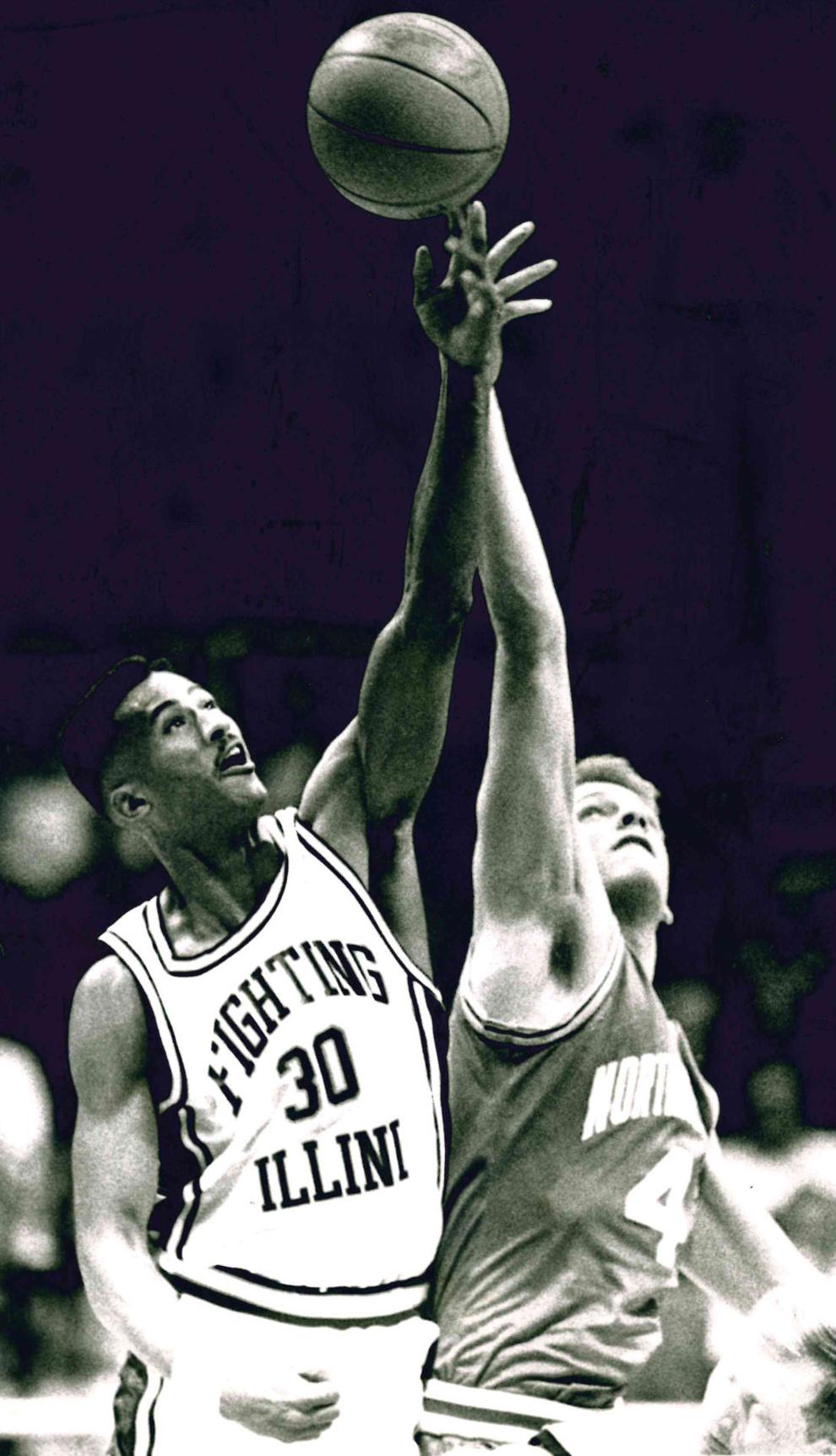 Celebrate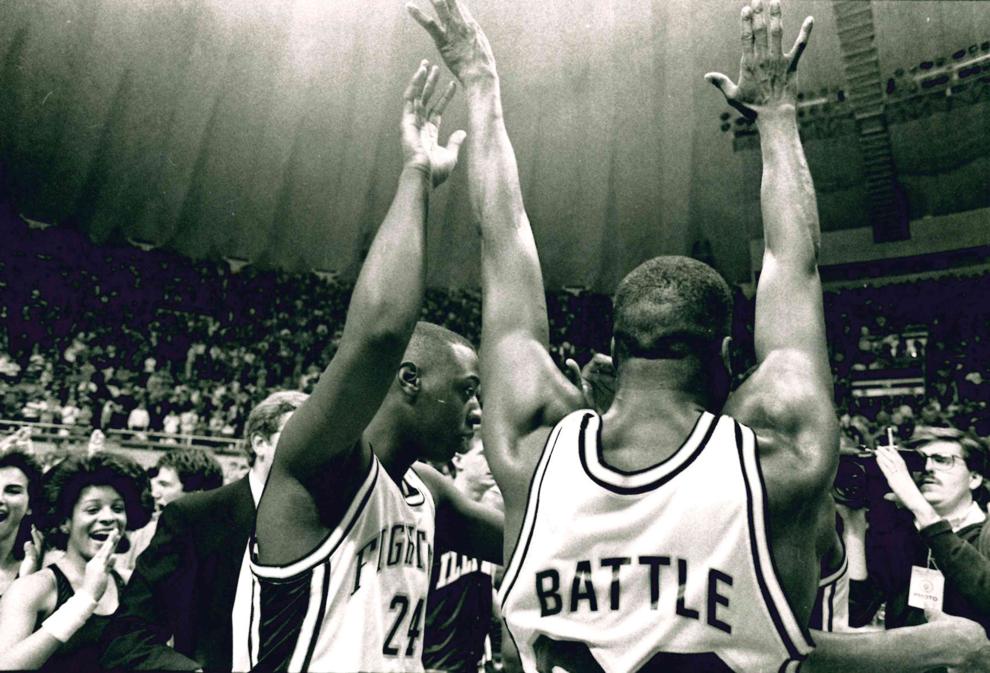 Lou Henson in 1993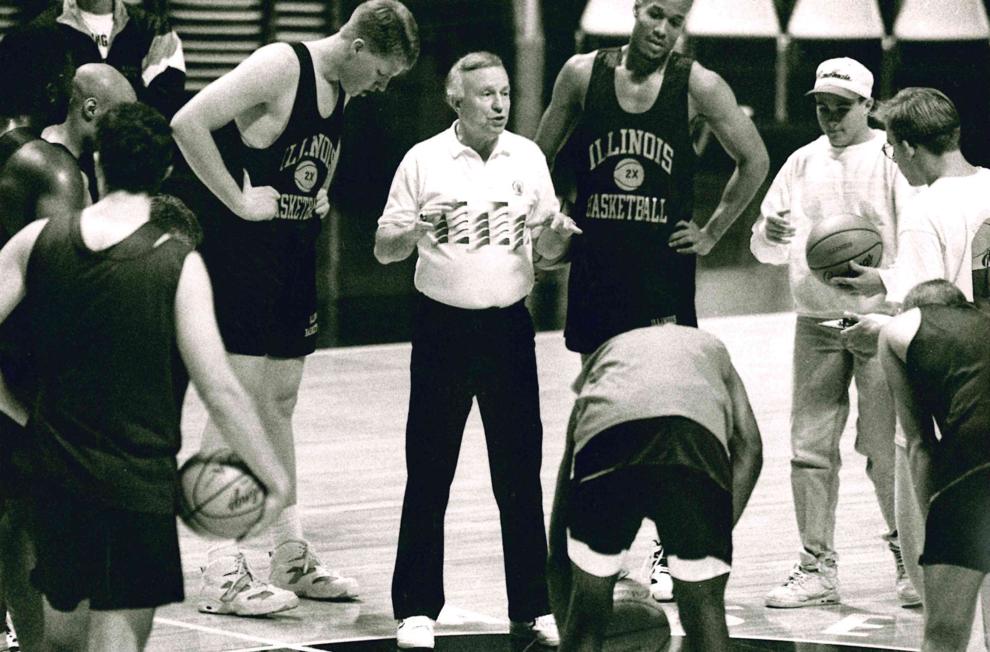 Cheerleading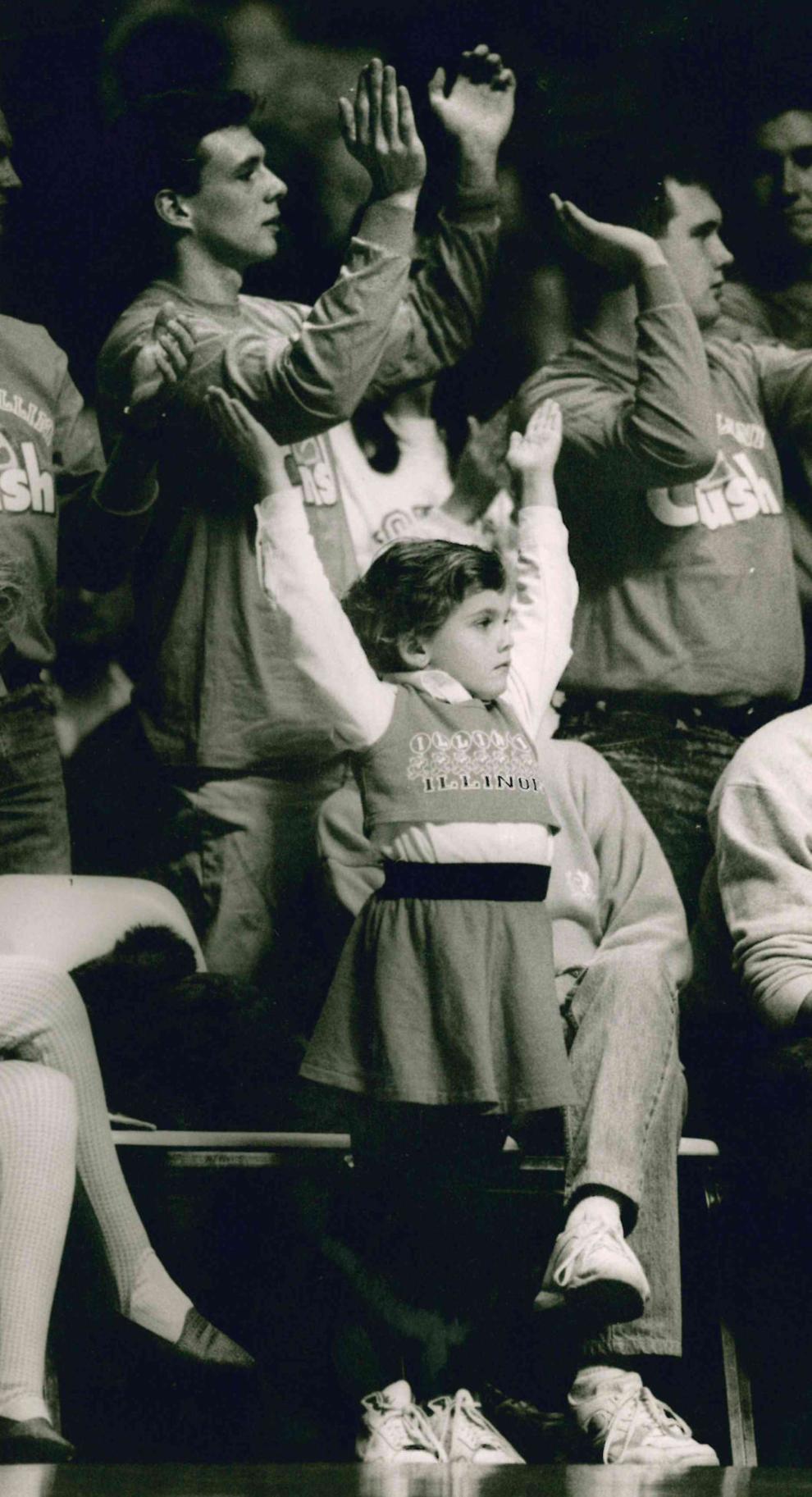 Chief Illiniwek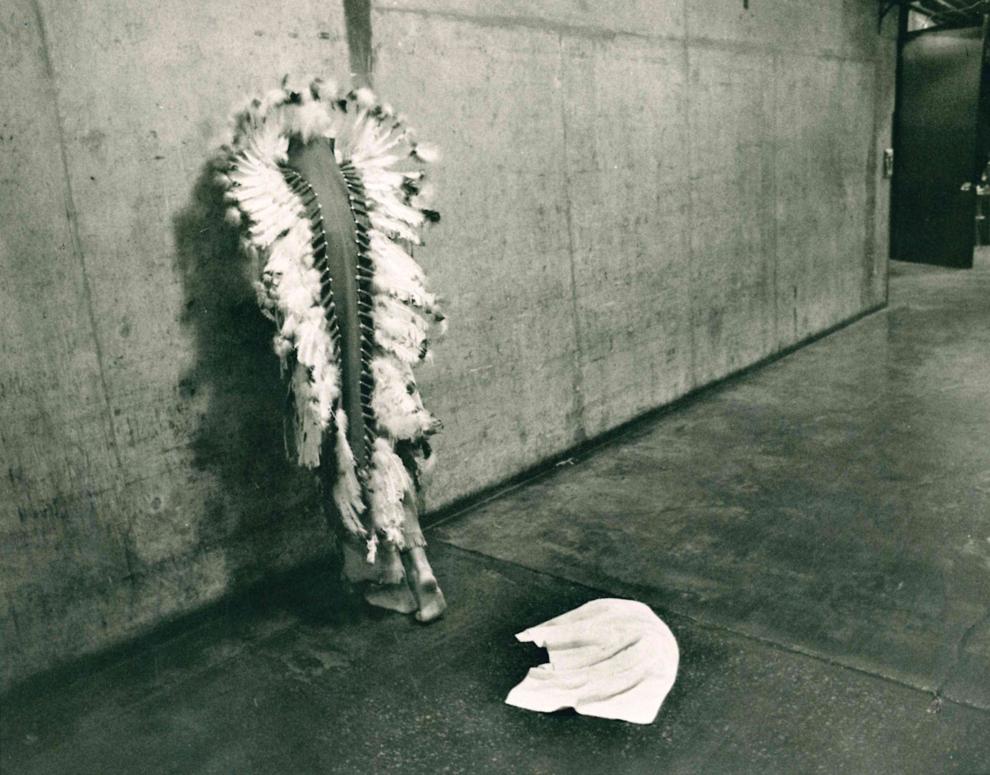 Coming through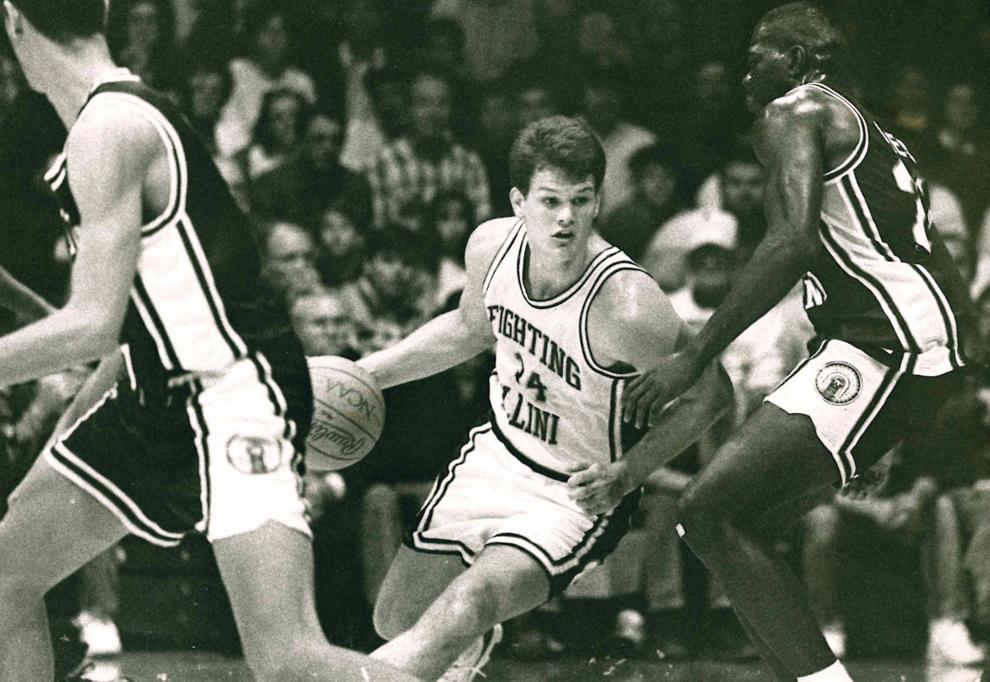 Distraction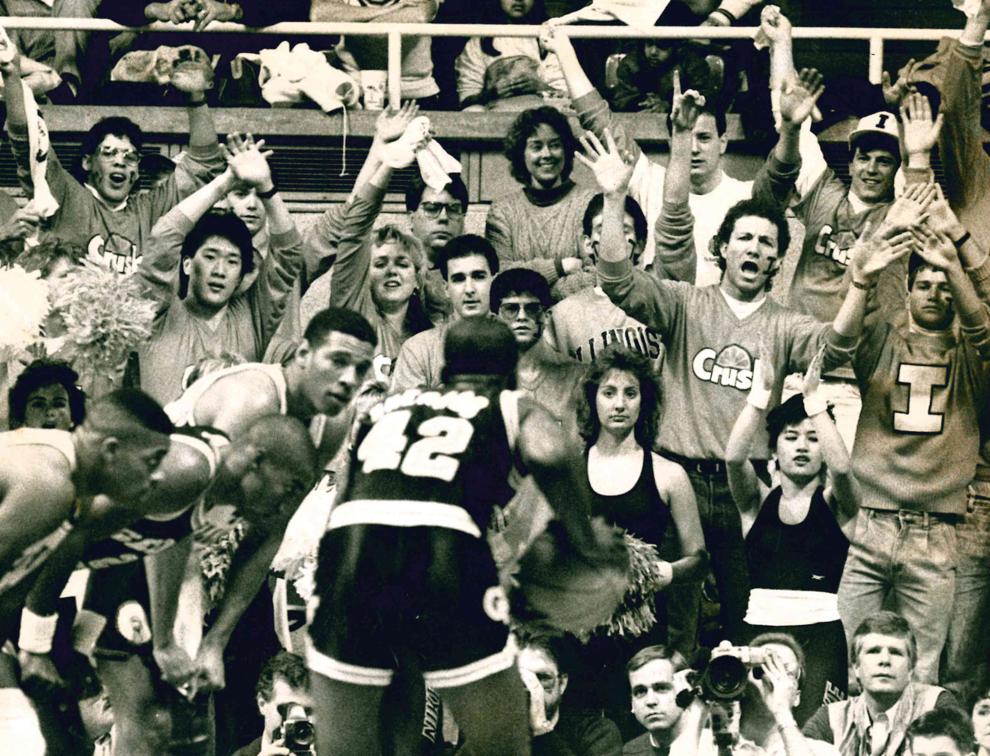 Easy does it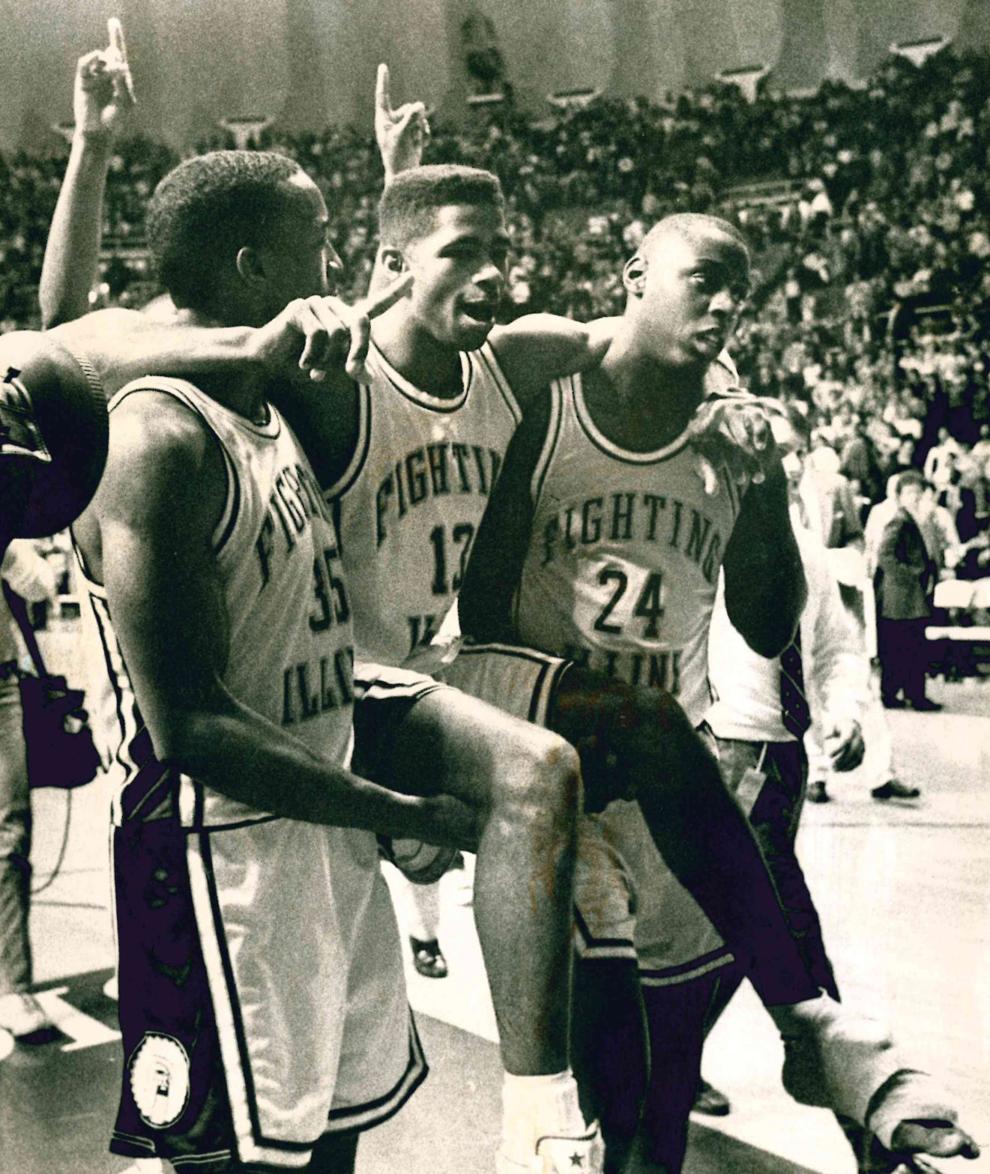 Efrem Winters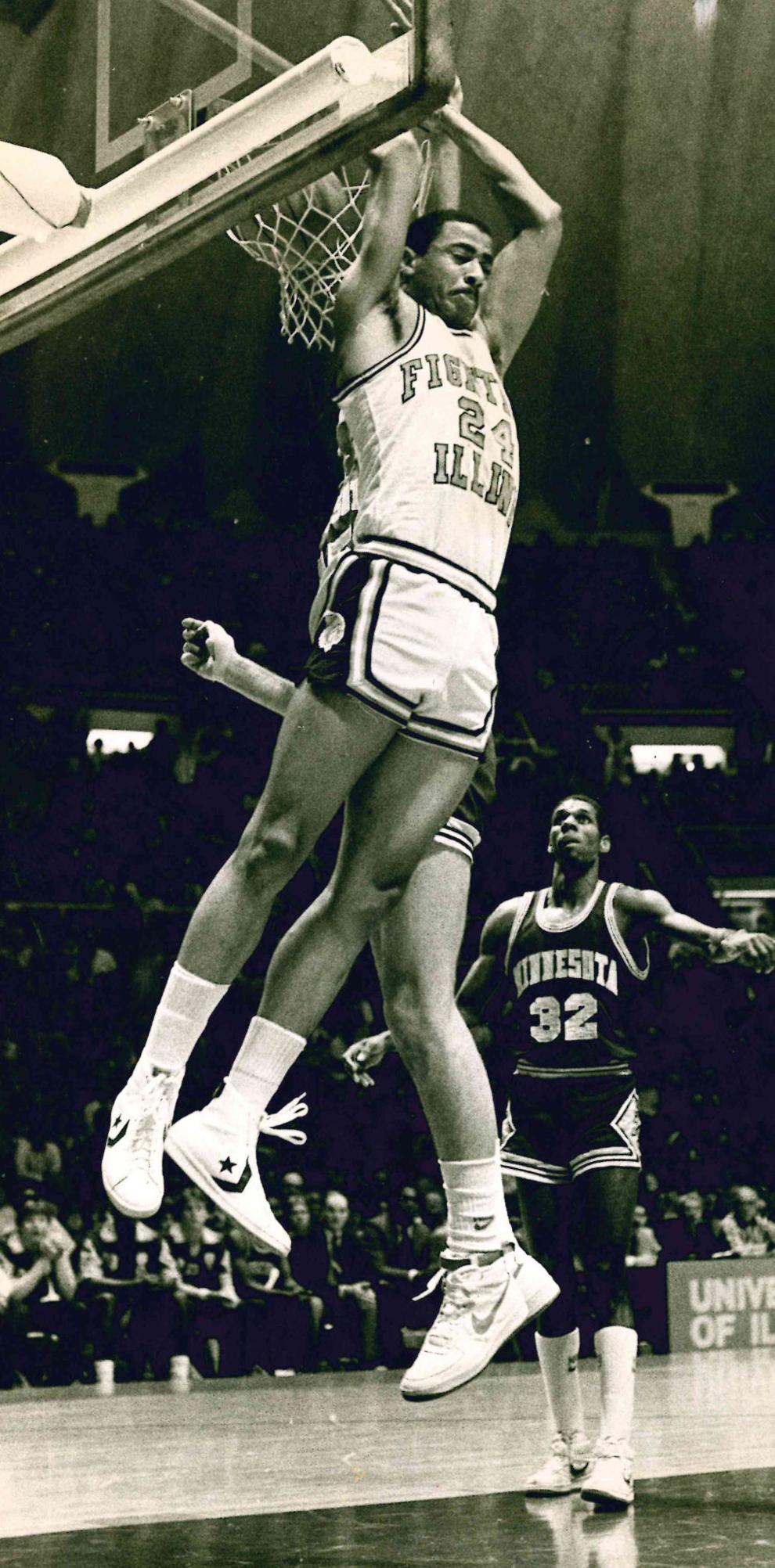 Efrem Winters
Fierce Rebound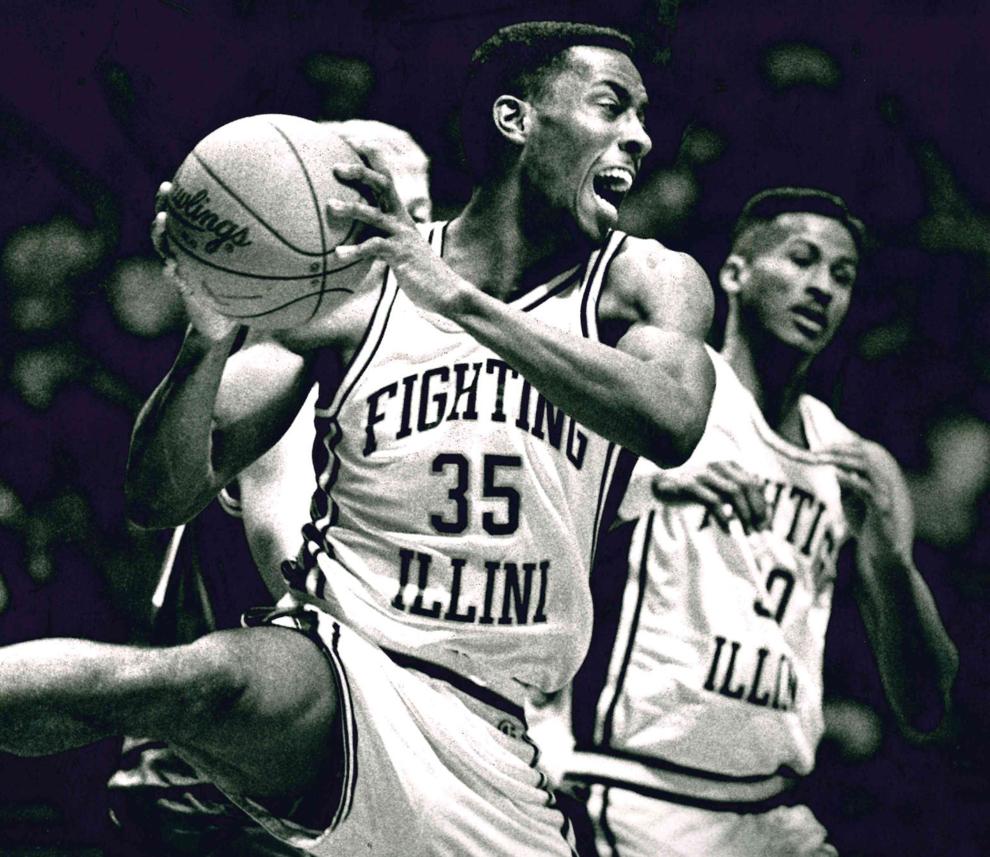 Free for all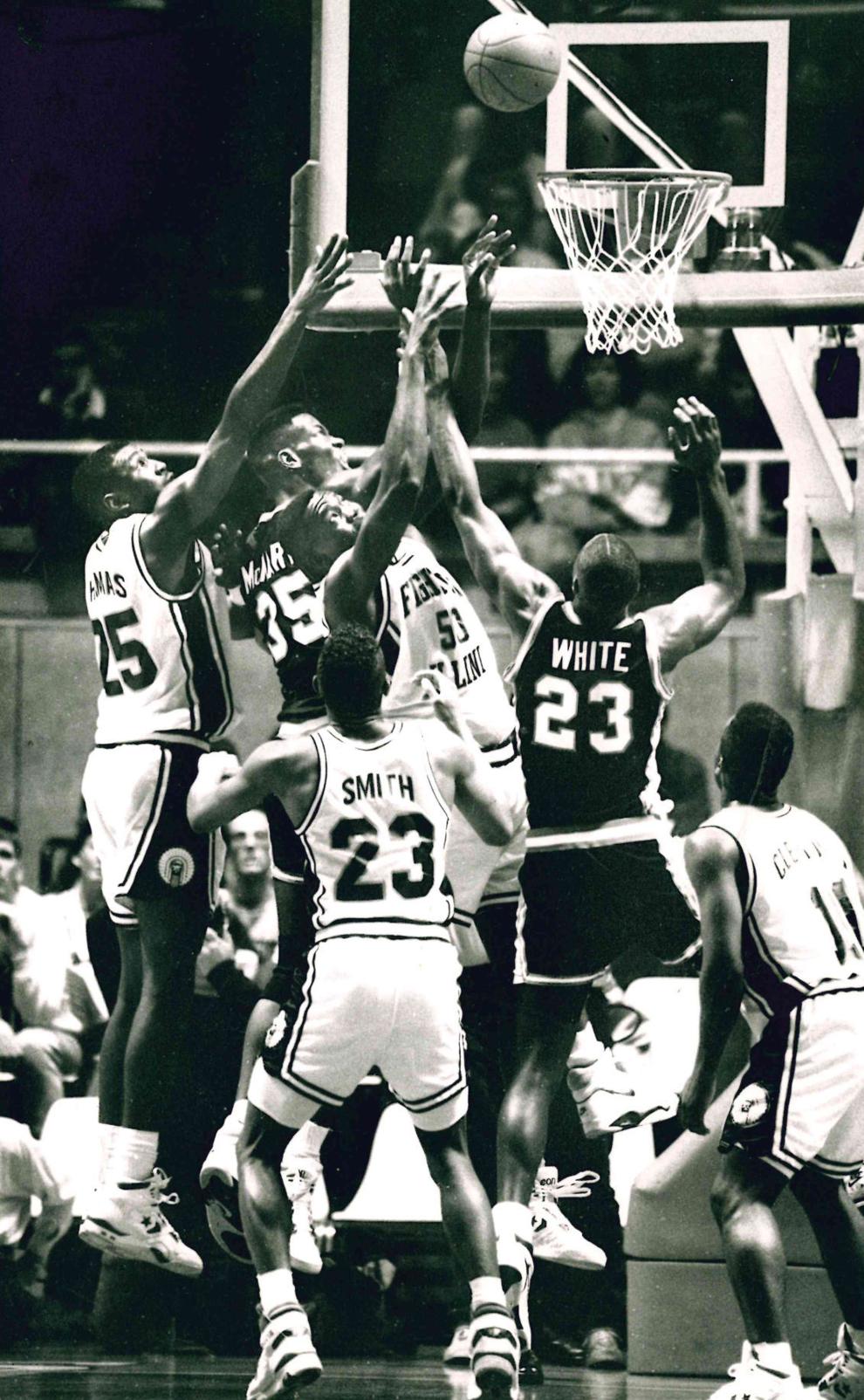 Getting physical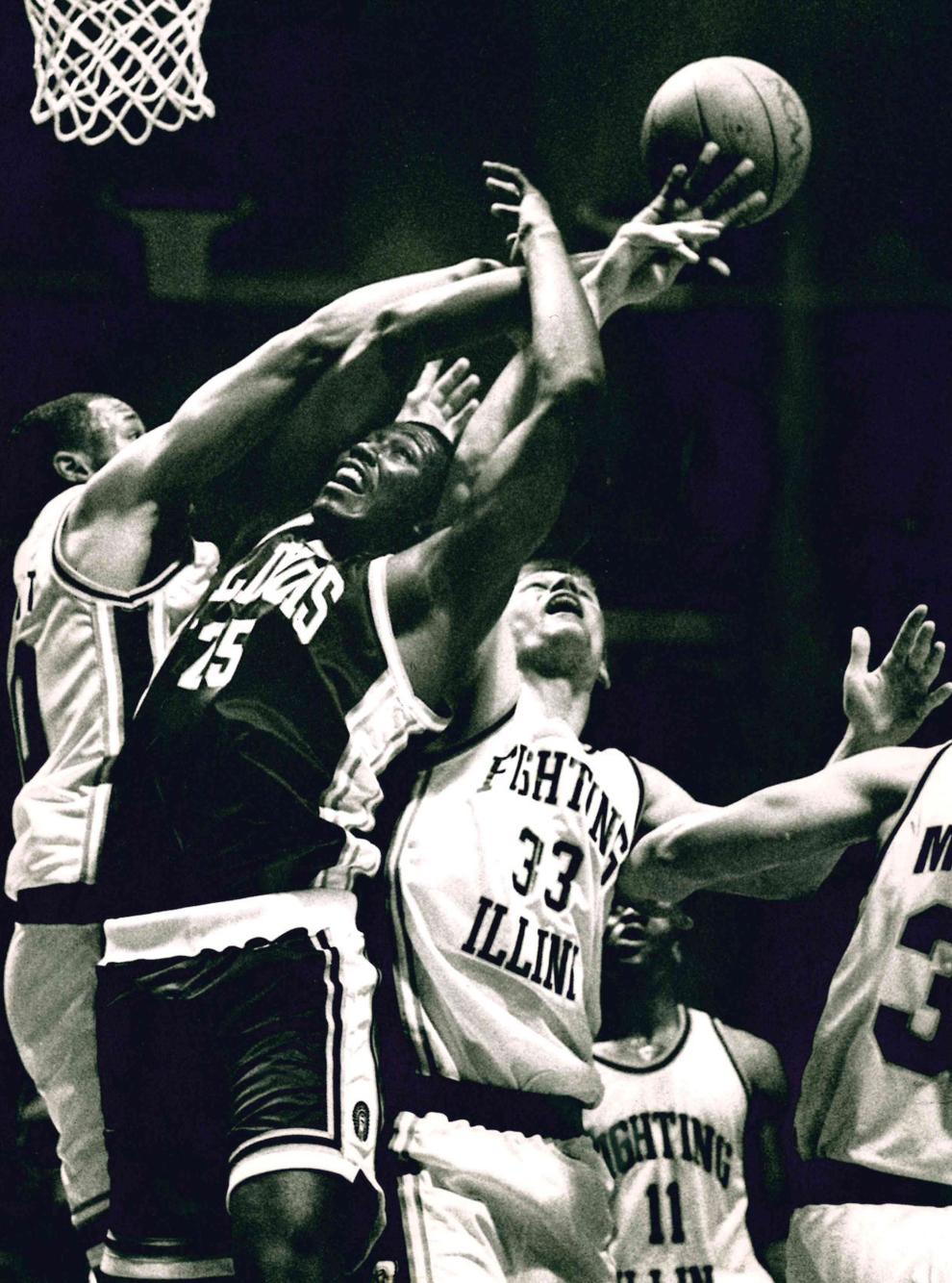 Hero of the hour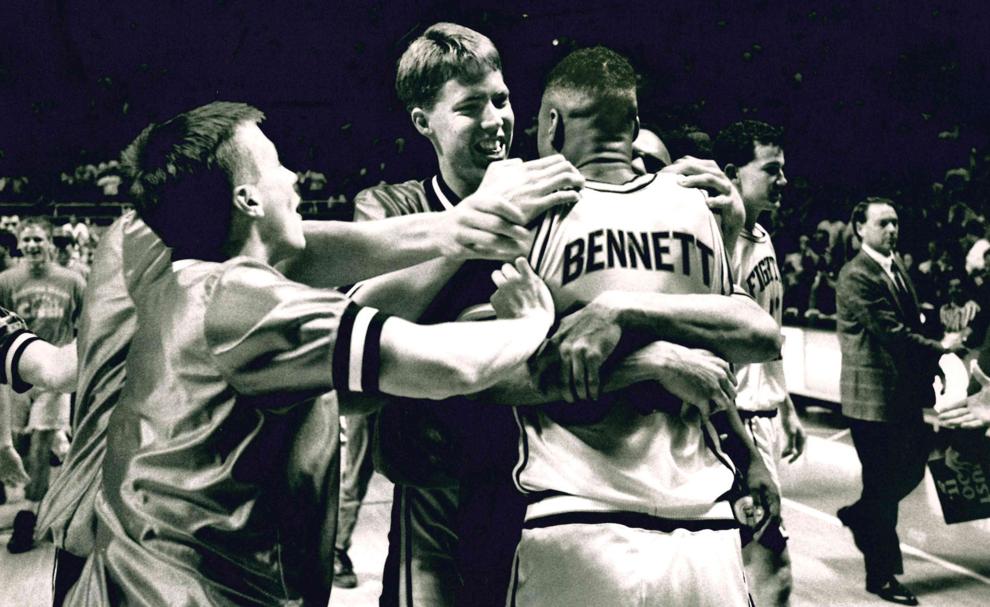 Illinettes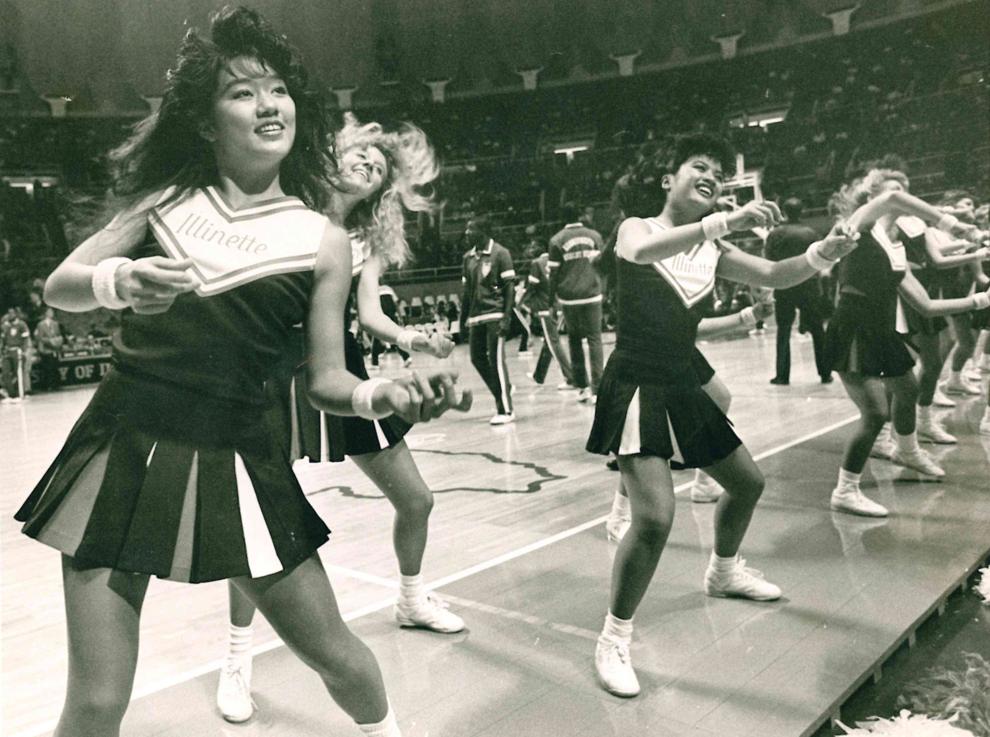 Illinois v. Iowa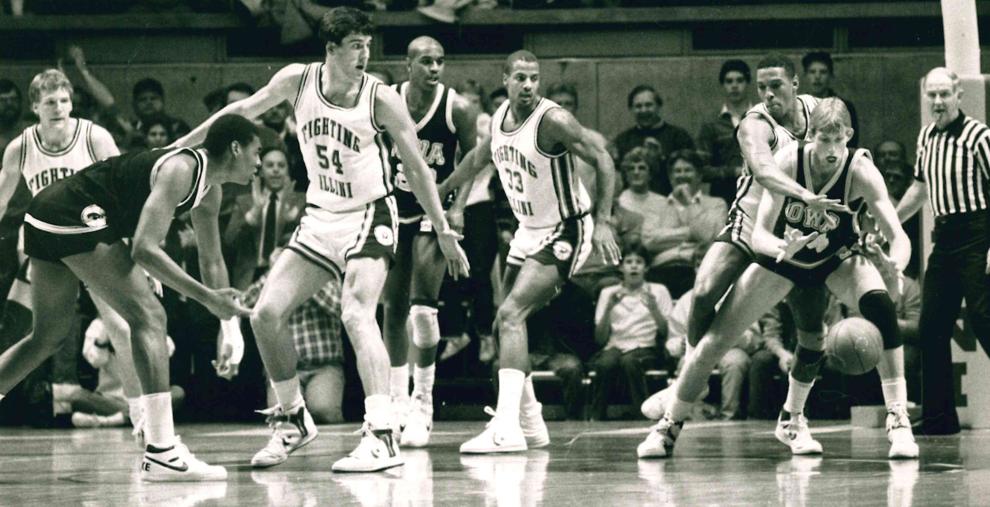 In traffic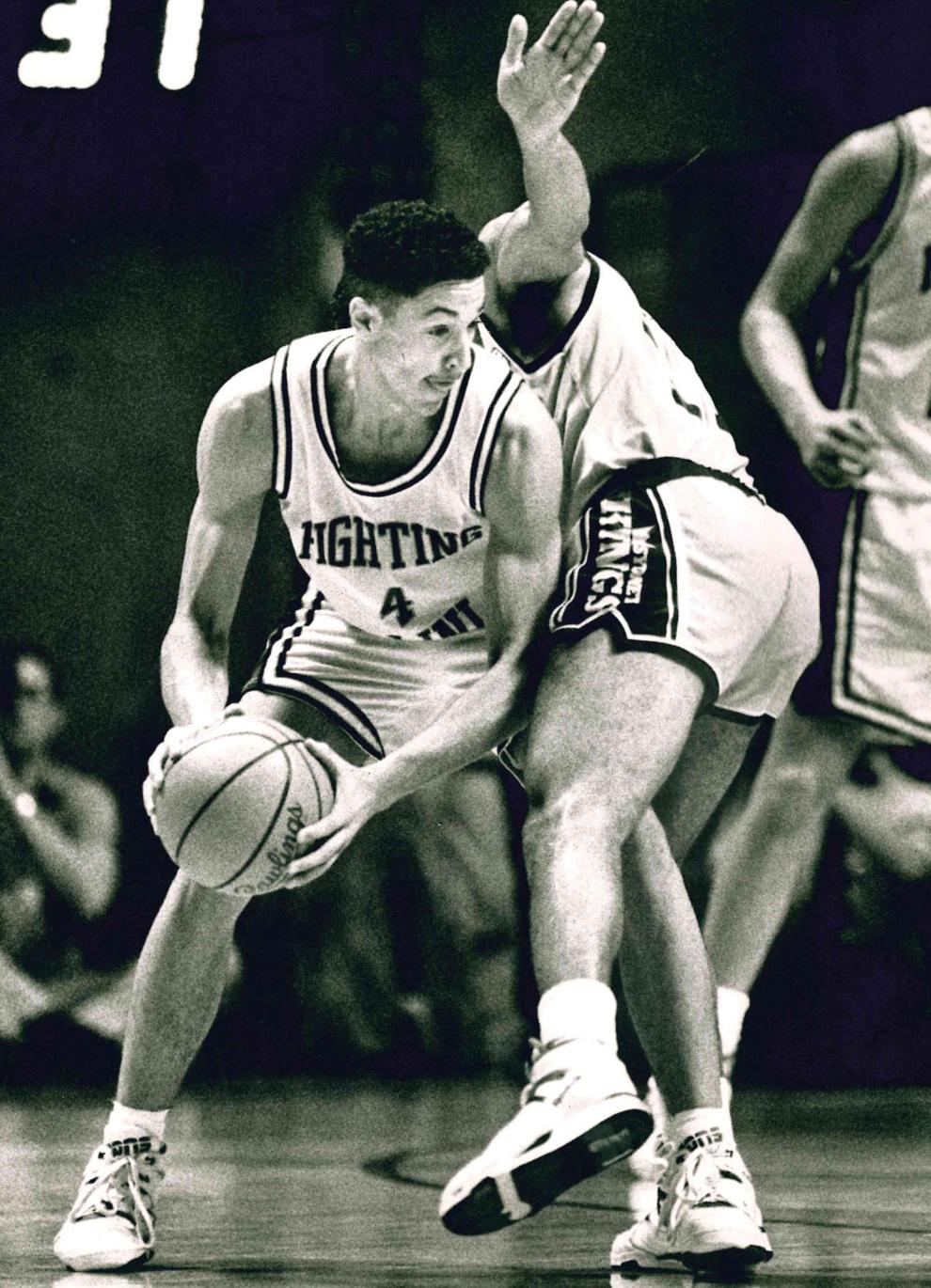 Kicking back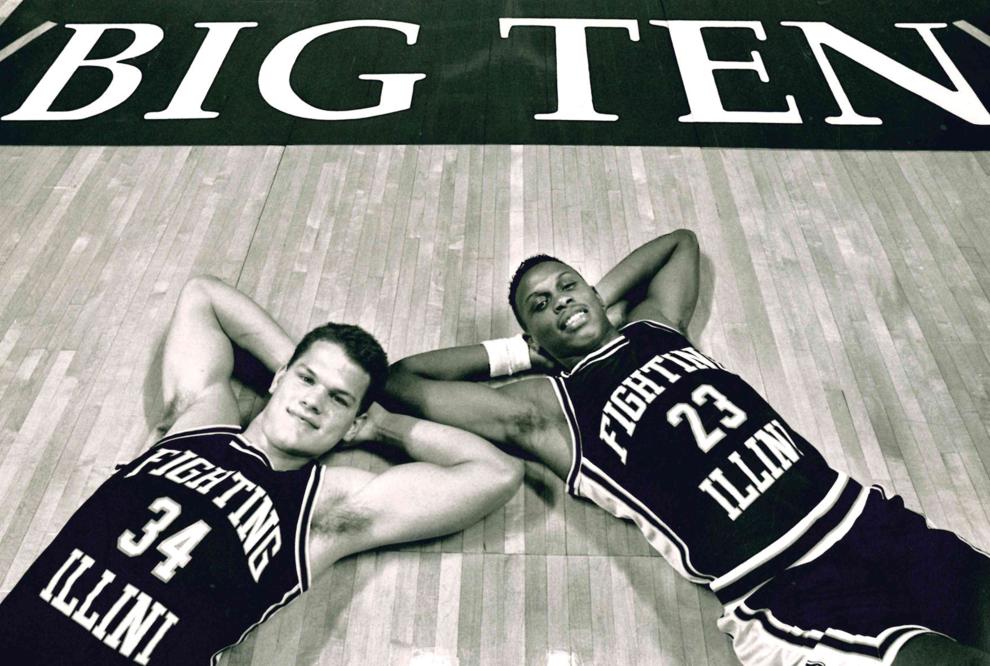 Long bombs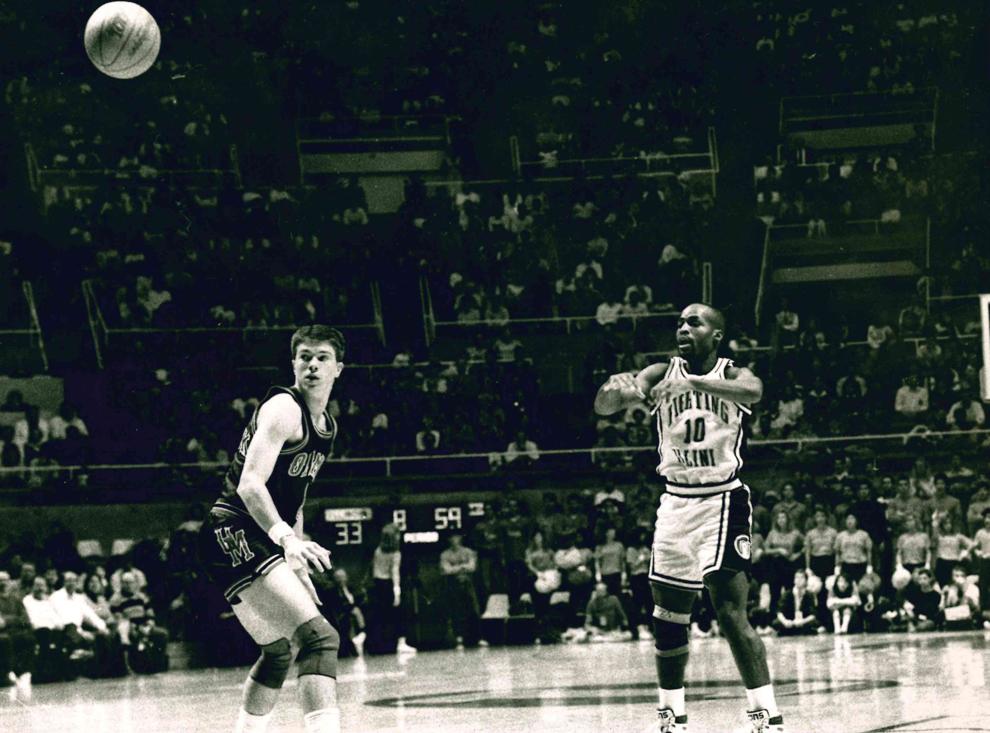 Nick Anderson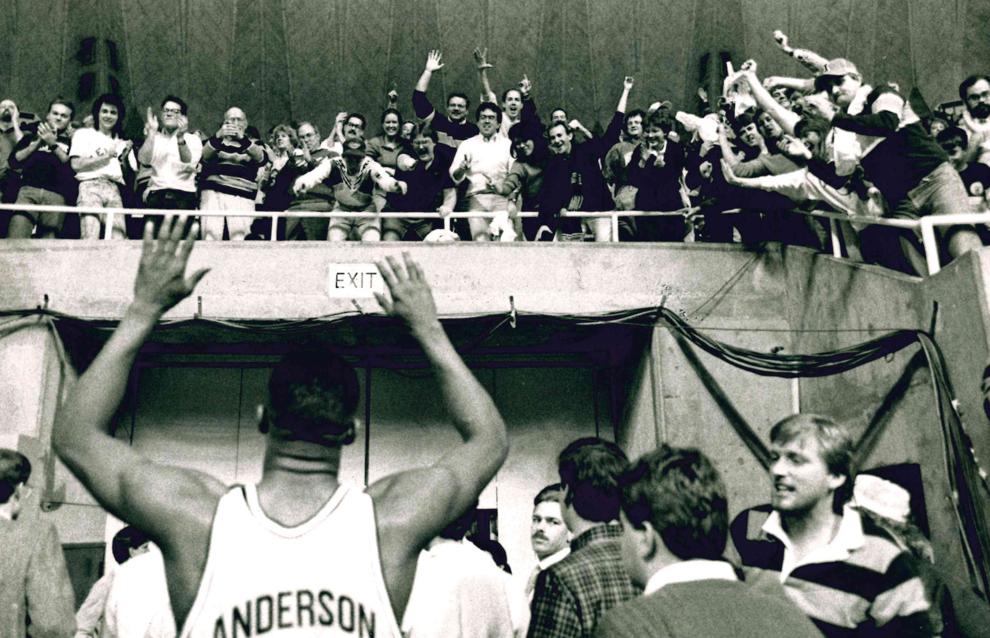 Pep band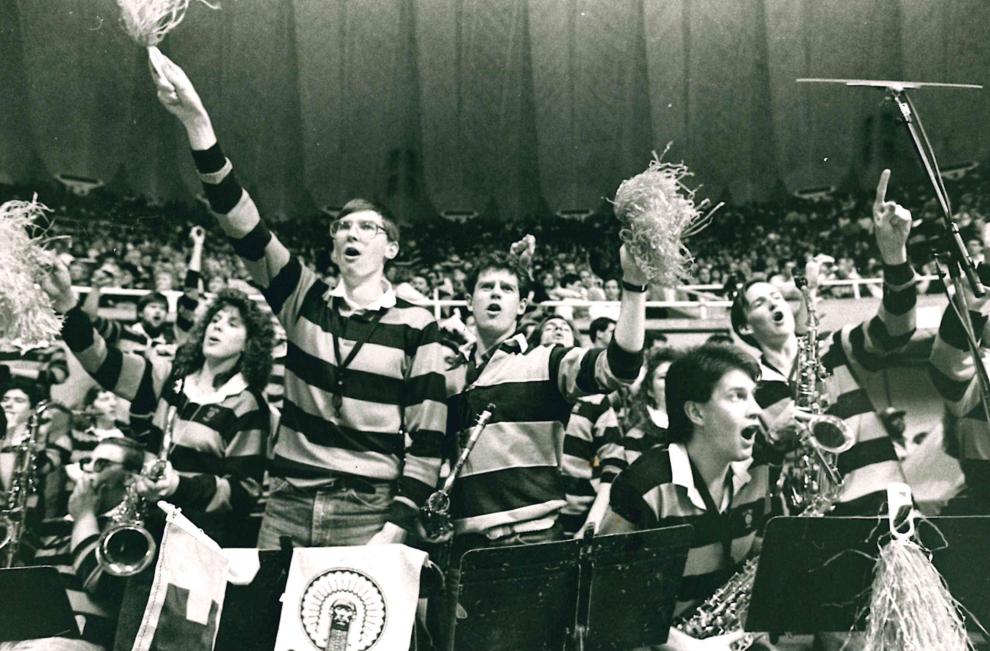 Rebound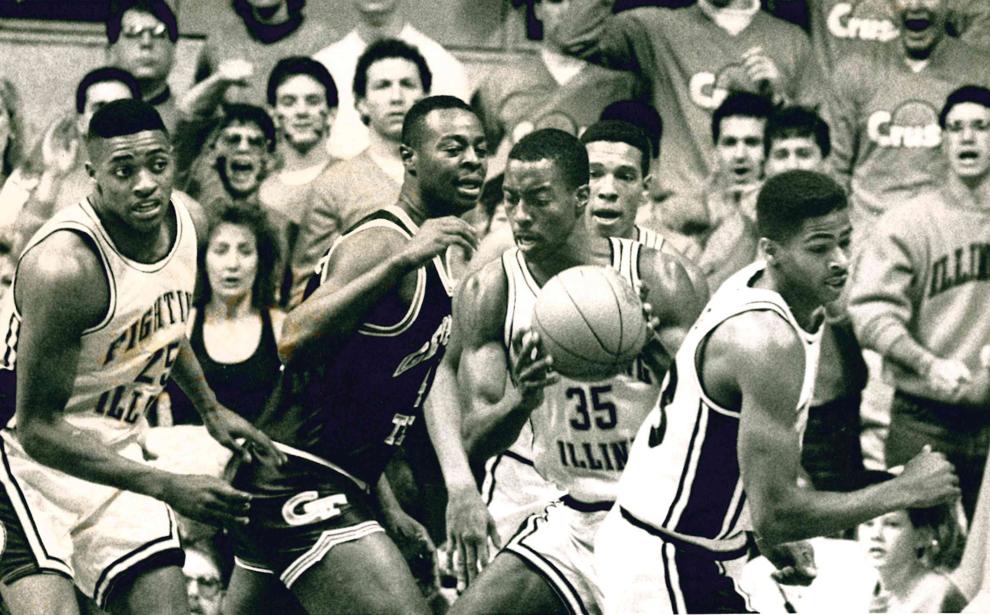 Relatives?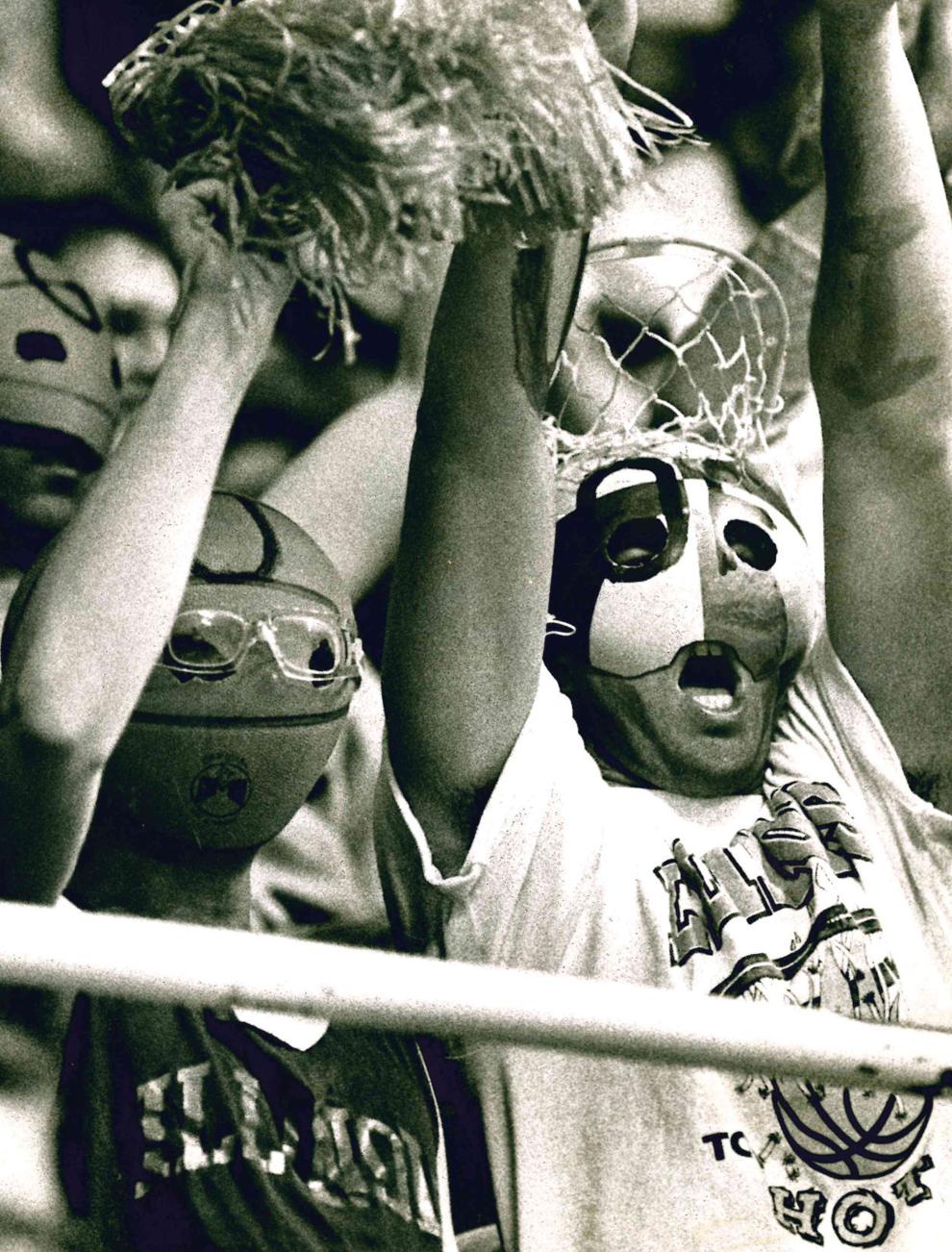 Talk of the Big Ten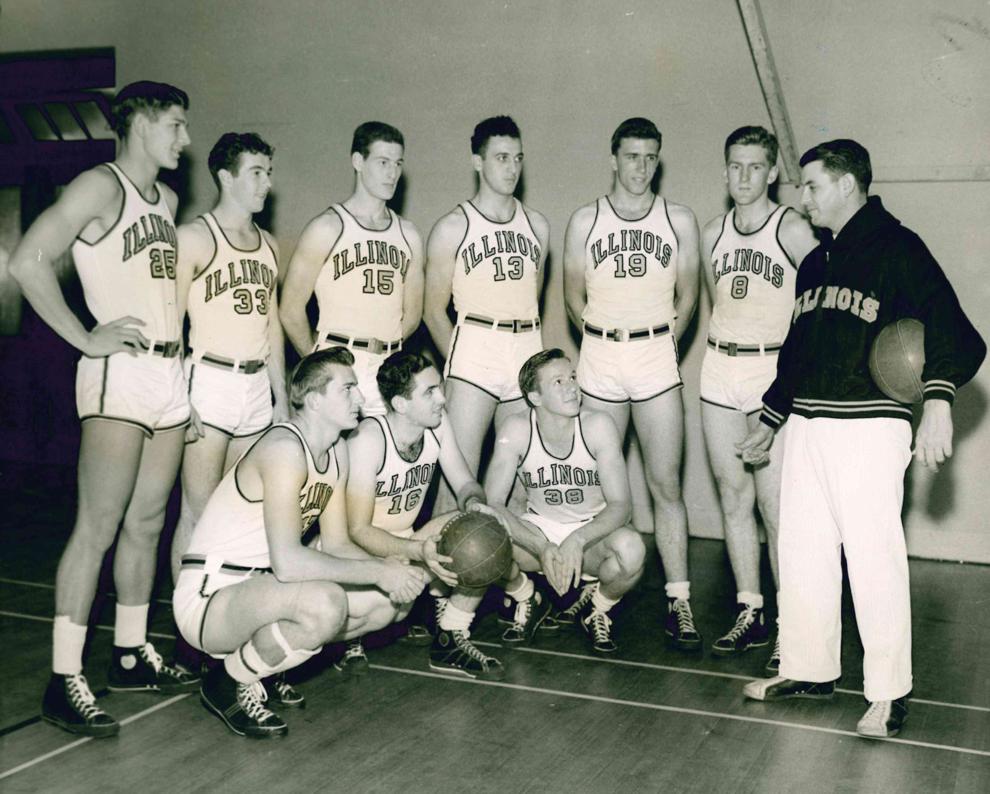 To the wire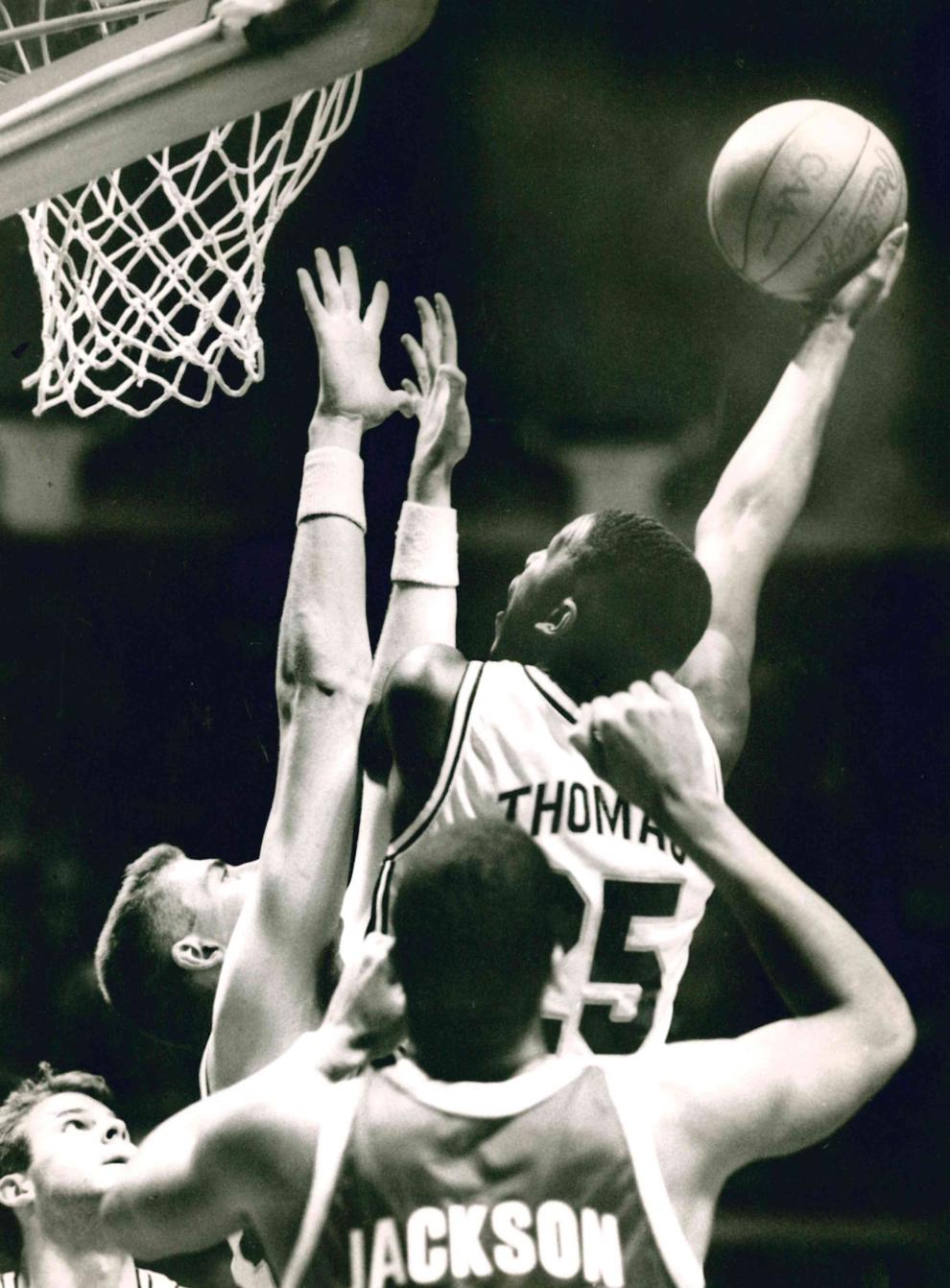 Tony Wysinger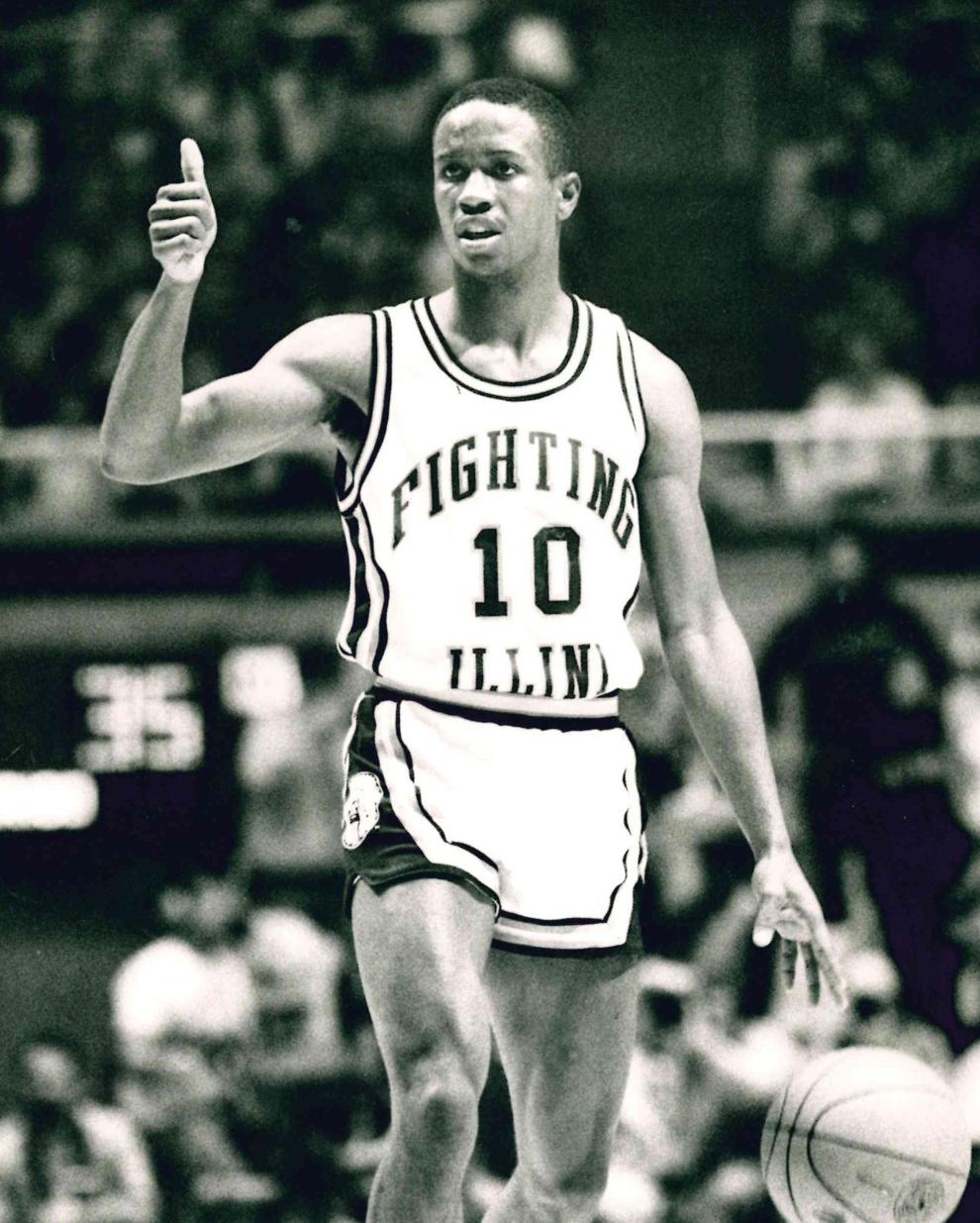 Warming up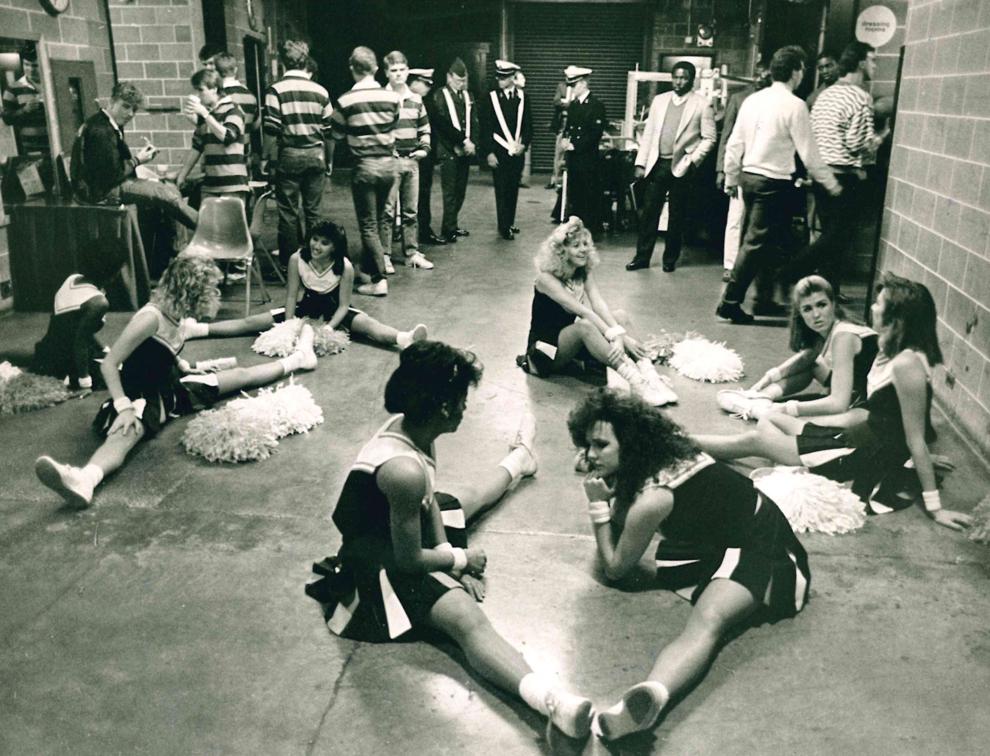 Whiz Kids Big Ten champs in '42, '43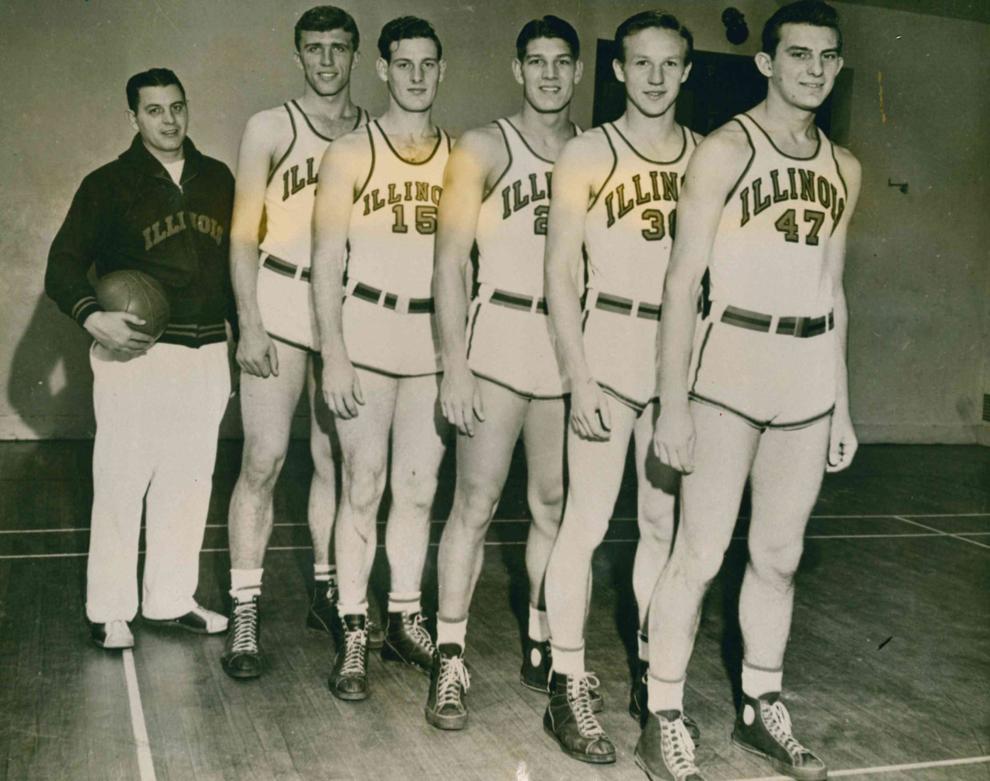 Wrong, Mr. Referee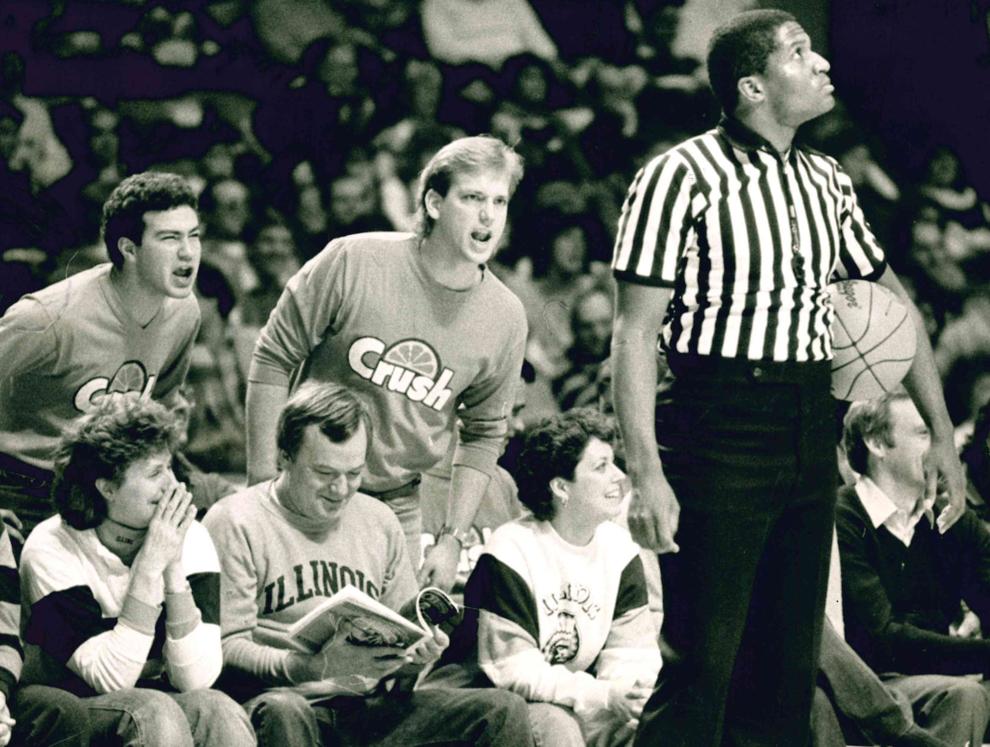 Contact Joey Wagner at (217) 421-6970. Follow him on Twitter: @mrwagner25