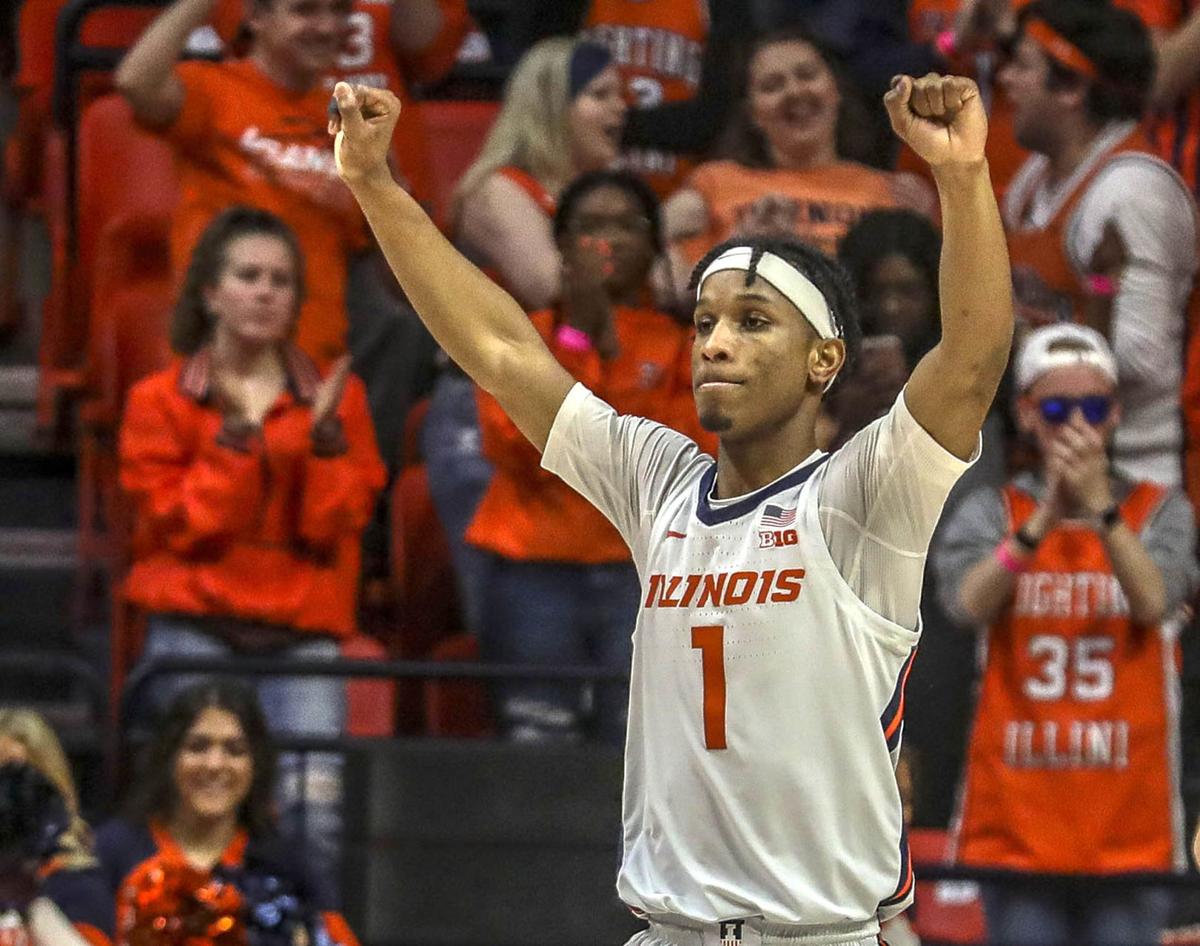 CHAMPAIGN — Before he got to Illinois four years it would have been typo to see Tent Frazier's name in the list of best defenders in a conference, let alone the best.
Defense just wasn't his thing at Wellington High School in Florida and didn't really become a strength until a few seasons playing under Illinois men's basketball head coach Brad Underwood. In fact, Underwood told a reporter last season that Frazier couldn't have guarded the reporter as a freshman.
So much has changed since then. Frazier is one of the top on-ball defenders in the conference using his quickness, stamina, instincts and his refusal to be screened. Underwood praised Frazier, the 6-foot-2, 175-pound guard at every turn for his defensive prowess.
"Coming into college, I don't think I played defense until I got to college and played for Coach Underwood," Frazier said Thursday via Zoom. "It kind of translated me to both ends of the floor. I kind of took it personally every possession. My mindset now is whenever I'm guarding one, I literally don't want them to score at all. "
It didn't exactly sit well when Frazier wasn't selected as the Big Ten Defensive Player of the Year, or even finding himself in the conversation.
"I focused a lot these past couple of years on defense," Frazier said. "I think I've improved on that. I was (mad) they snubbed me out of Defensive Player of the Year or at least top defensive players in the conference."
That side of the ball as been a major point of growth for Frazier, who also has 1,119 career points and will likely finish his career with at least 1,500. He's calling this run his "last dance."
He spent most of his Zoom interview talking about ushering young players up to speed as one of just two seniors on the team, alongside Da'Monte Williams. 
Those two have certainly seen a lot in Champaign. They arrived at the same time Underwood got to town and have watched players come in and transfer out, been a part of losing seasons — two of them, actually —  and had the NCAA and Big Ten Tournament ripped from their grasps after a stellar season last year where the team was in the race for a Big Ten title.
They stuck through it all. Now the Illini are on the cusp of what could be their best season since the magical 2005 run to the NCAA championship game. The ups and downs, close losses and blowouts are at the payoff point. The dance should look more like a perfectly orchestrated ballet and not the awkward, toe-stepping junior high dance that the team has been at times in the last few seasons.
The growth of the program isn't unlike the trajectory of Frazier's growth as a defender: Rough patches at first before the arc to really darn good.
"I've been here since Day 1, so just being around Coach Underwood and knowing the type of guy he is, he's one of the best coaches I've ever played for," Frazier said. "He's really strong into changing the program and he's done that the last three years; it's an honor to be a part of that.
"Being able to stick through these past three years, stay with this program, has helped me become a better player myself knowing to not always run away from problems and situations. Playing for Coach Underwood has helped me a lot."
He's spent the offseason analyzing his game, working on his deficiencies and immersed in film from last season. As much as anything, he's trying to be a mentor to Adam Miller and Andre Curbelo, the uber-talented freshmen guards. Frazier wants to impart knowledge gained over a college career; mostly the little things like landing with both feet in the paint or when to jump out of bounds, things that players can get away with in high school but won't fly in college.
The season has a start date — Nov. 25 — and an NCAA Tournament in some capacity looks more likely than not. Making that tournament, and a deep run, is every bit Frazier's intent. He's worked too hard and sacrificed too much to even entertain the idea of not getting the March Madness experience.
In so many ways, it's time for him to dance.
"You want them to go out and feel that and know that all the sacrifice and all the work, the commitment — for those guys it could be an unbelievable ending to what's been an unbelievable career for them," Underwood said of Frazier and Williams. "Not many guys are going to say, 'Hey, I started most of my career. I did this and I did that and we capped it with … question mark where that is, but it's in the win column.'"
---
PHOTOS: 31 amazing Illinois basketball history photos
1987
Ask Kendall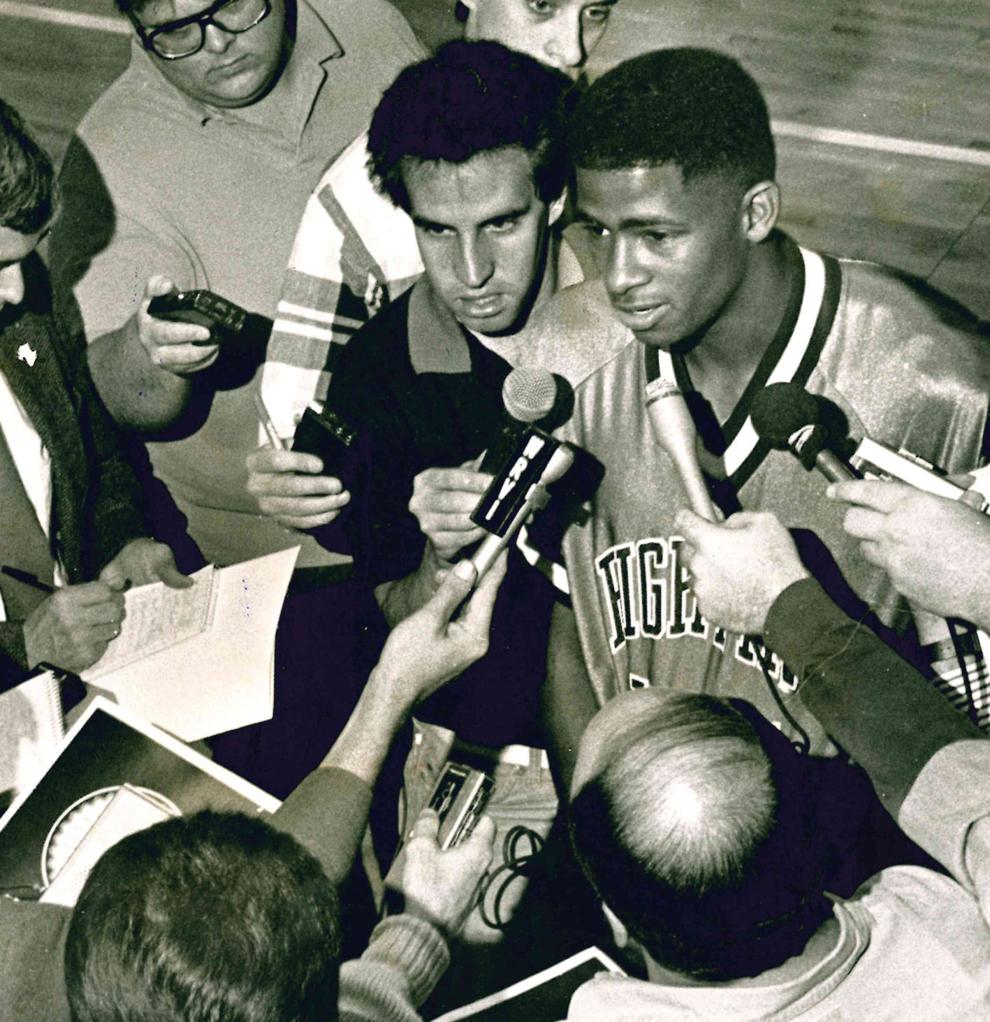 Big Reach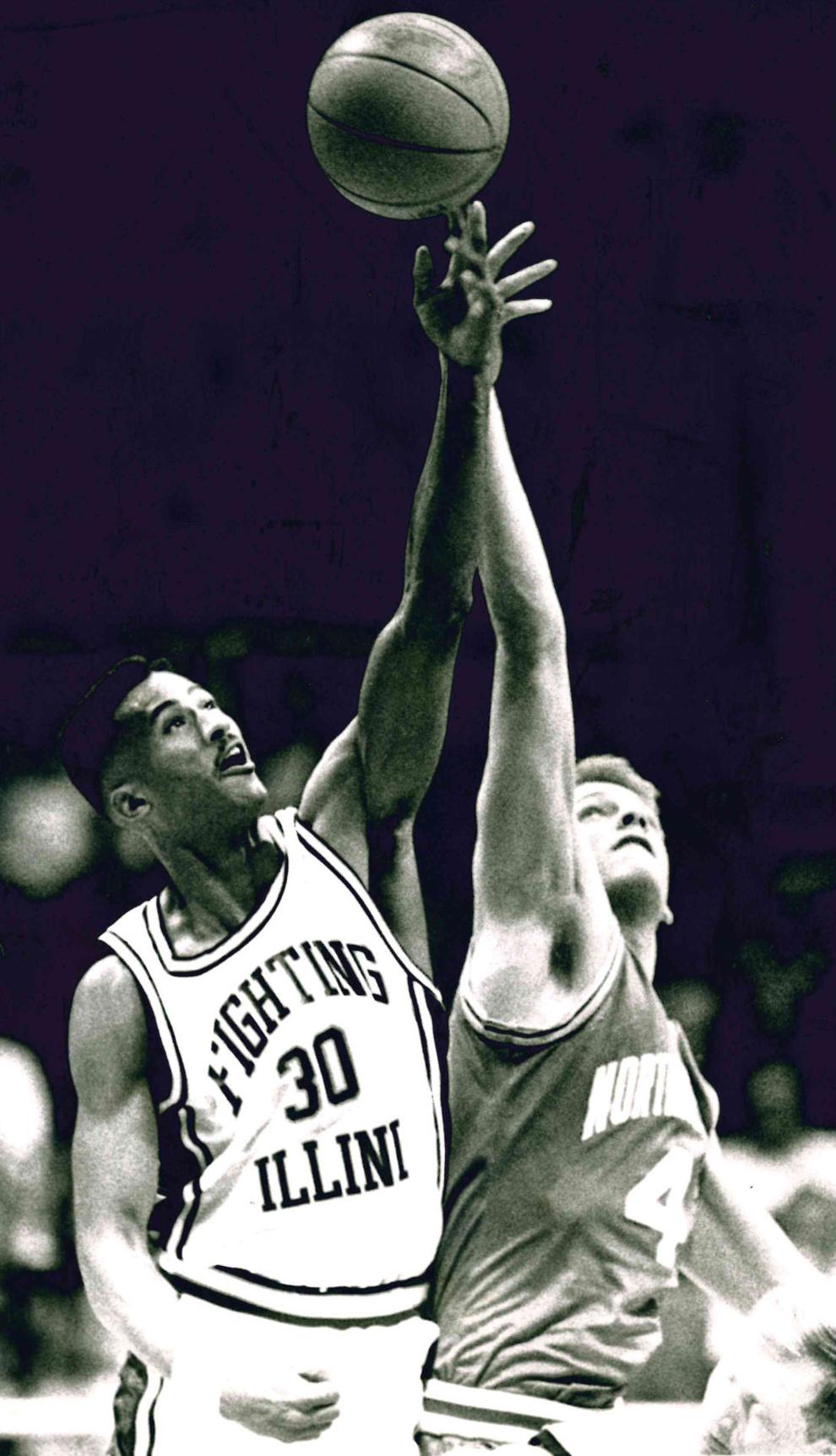 Celebrate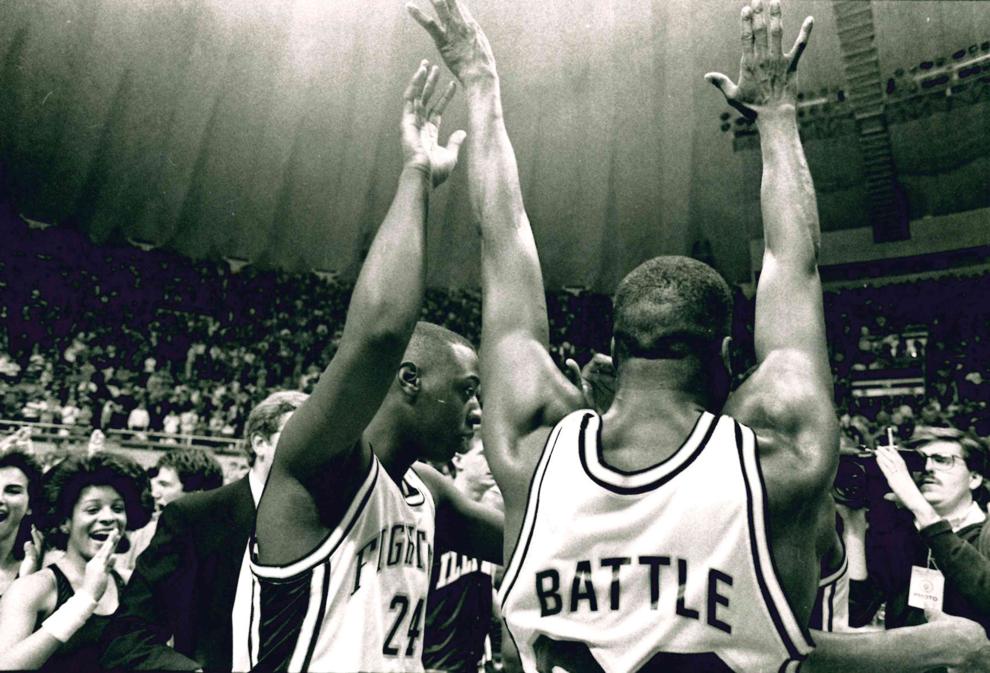 Lou Henson in 1993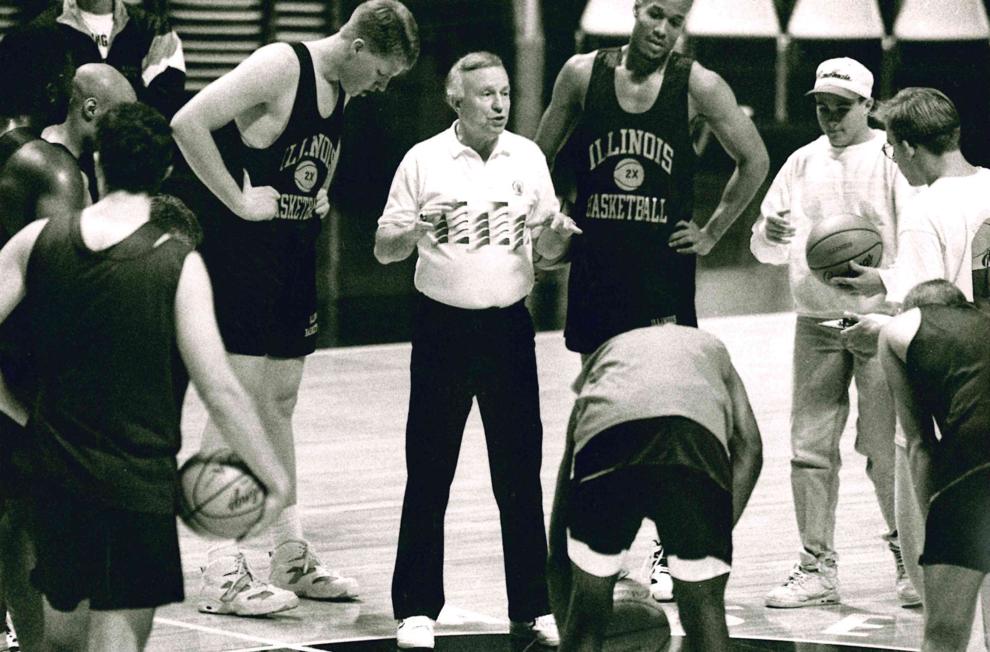 Cheerleading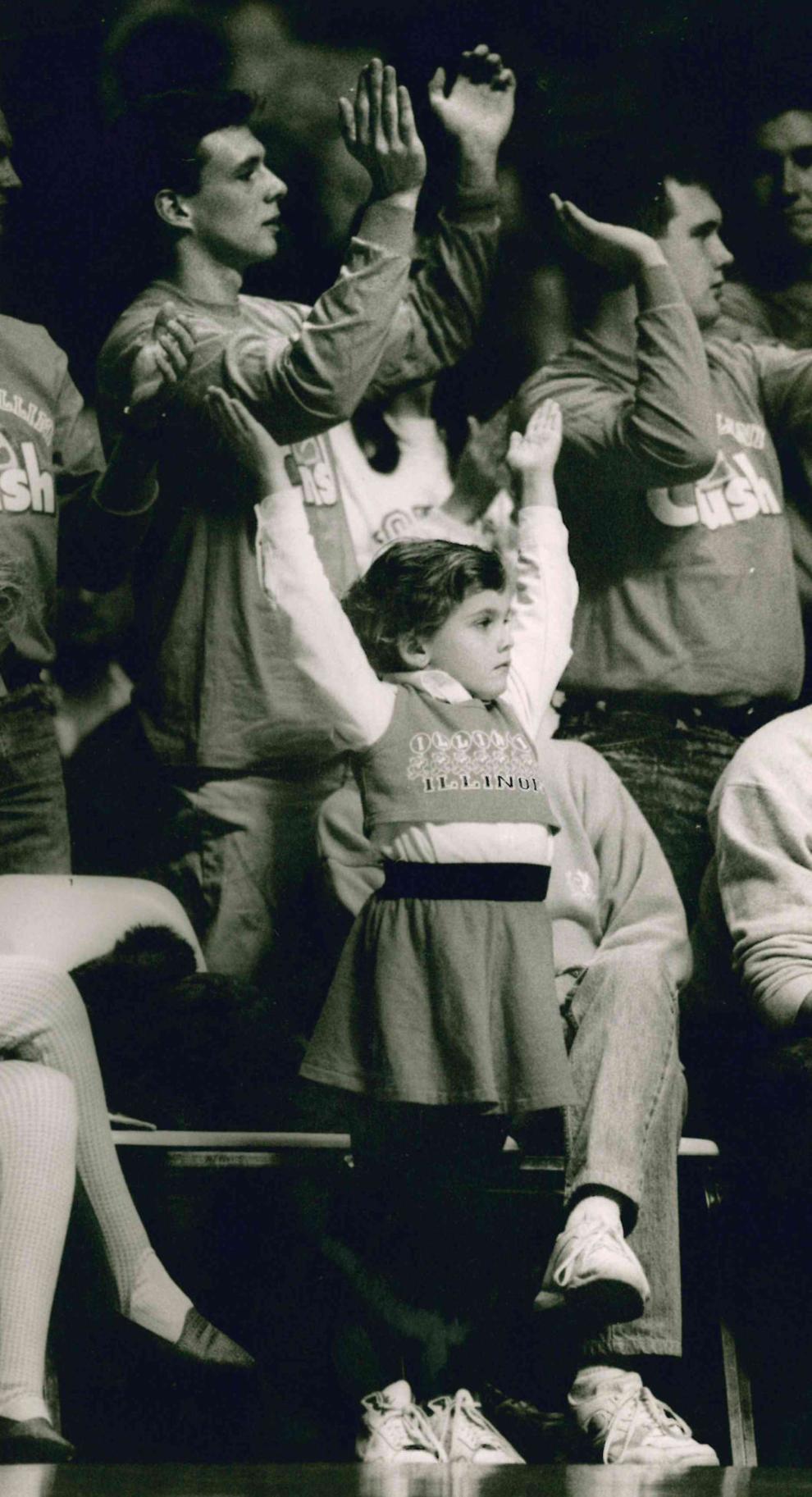 Chief Illiniwek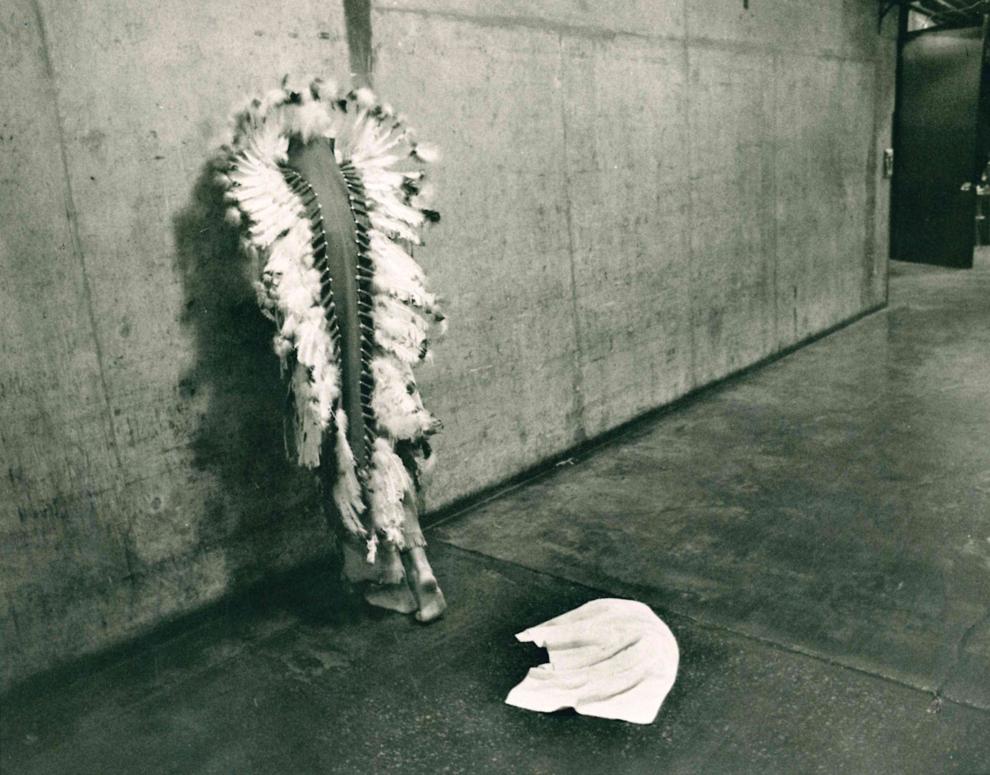 Coming through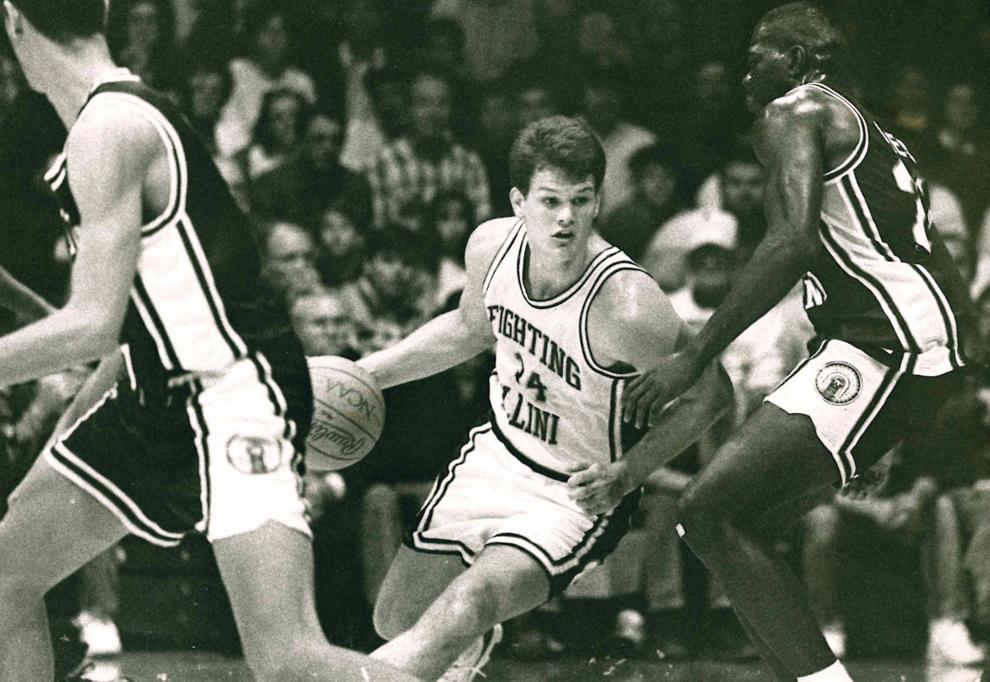 Distraction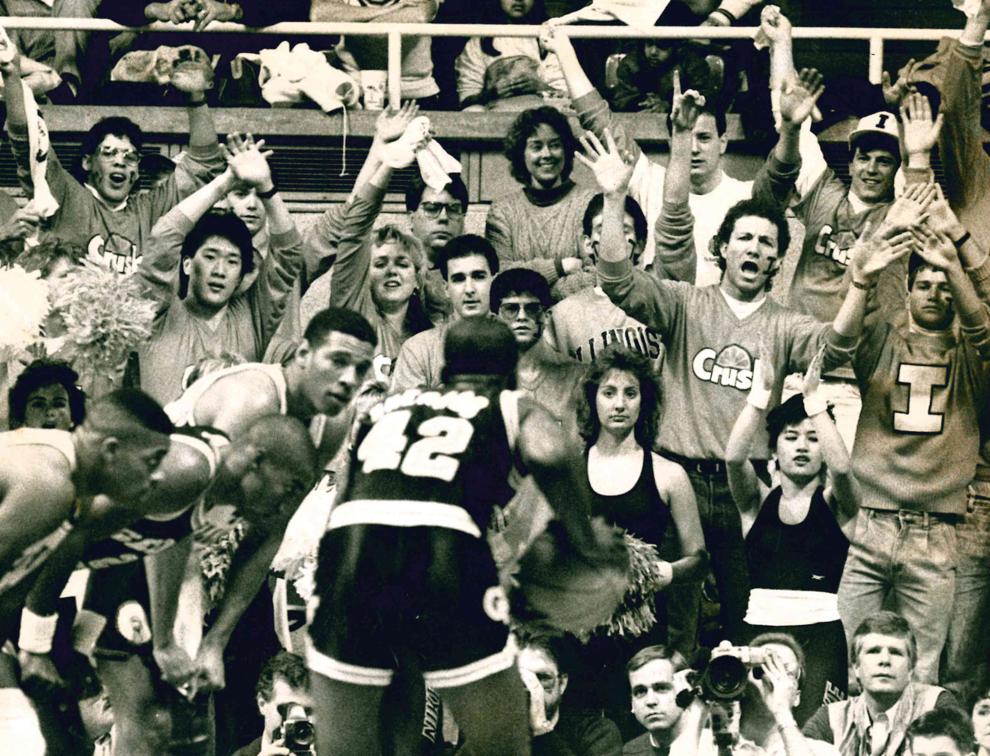 Easy does it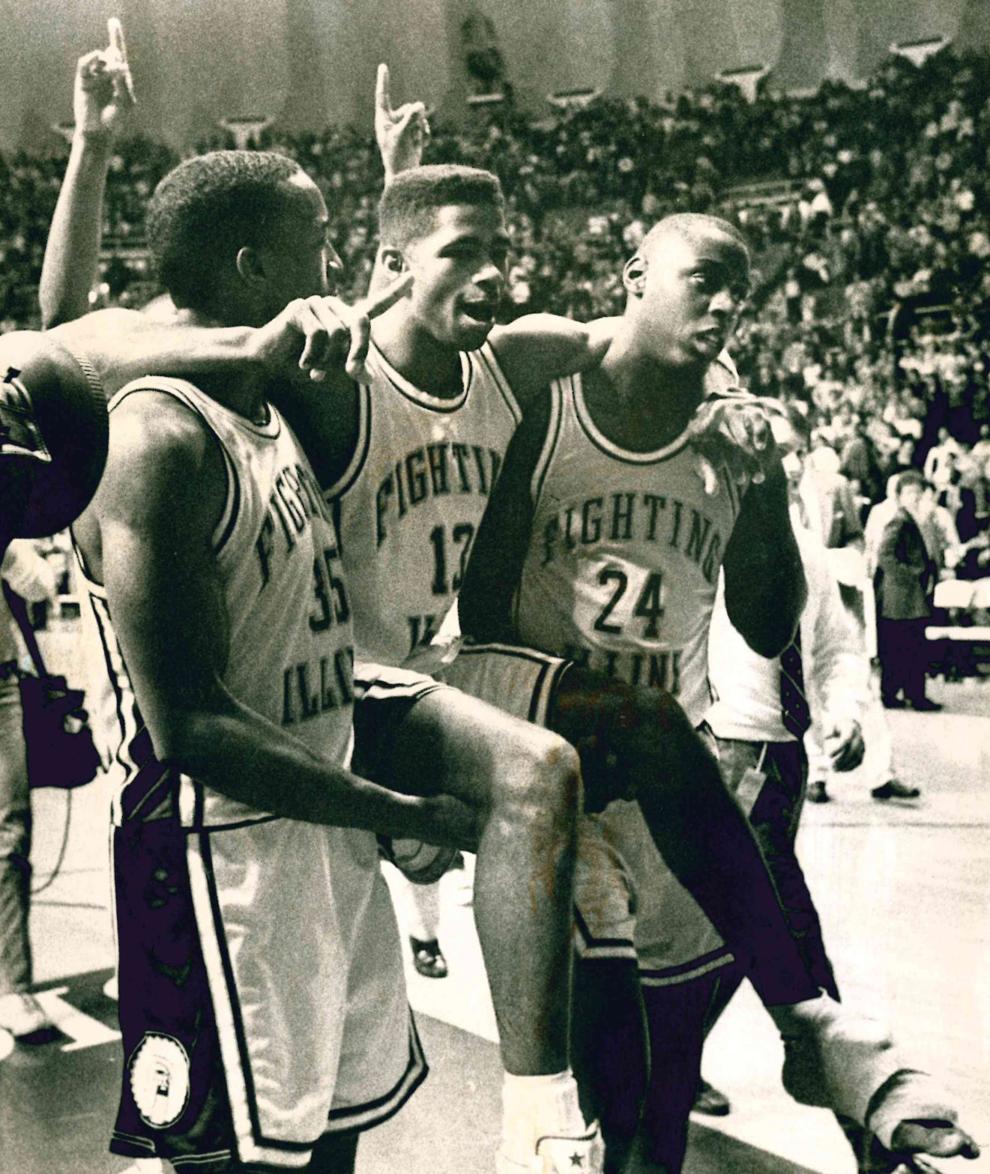 Efrem Winters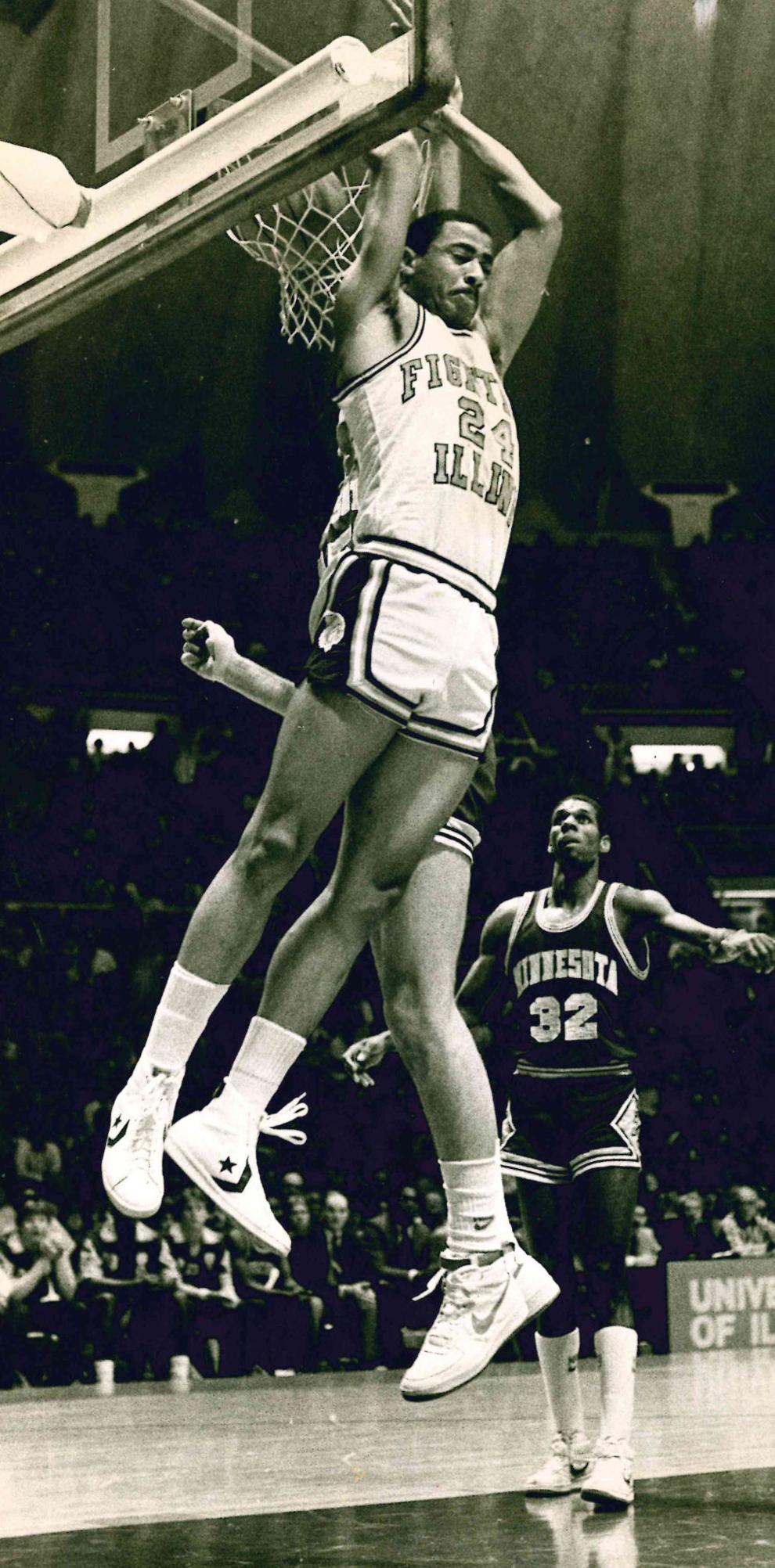 Efrem Winters
Fierce Rebound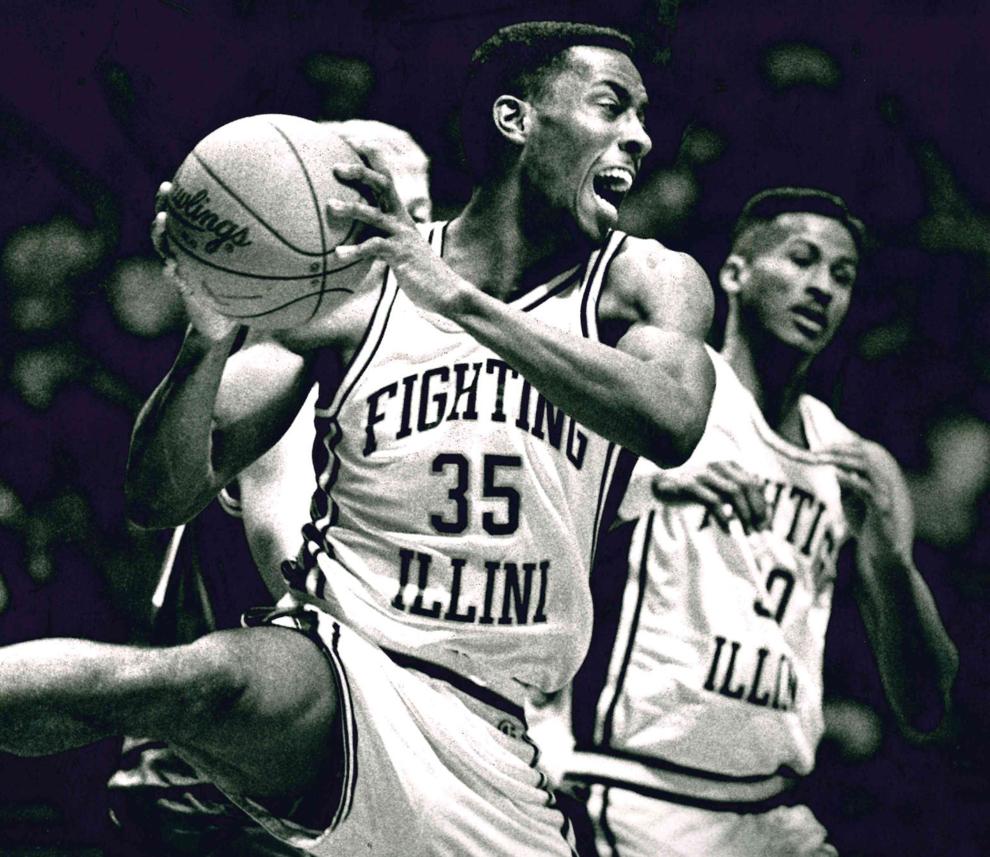 Free for all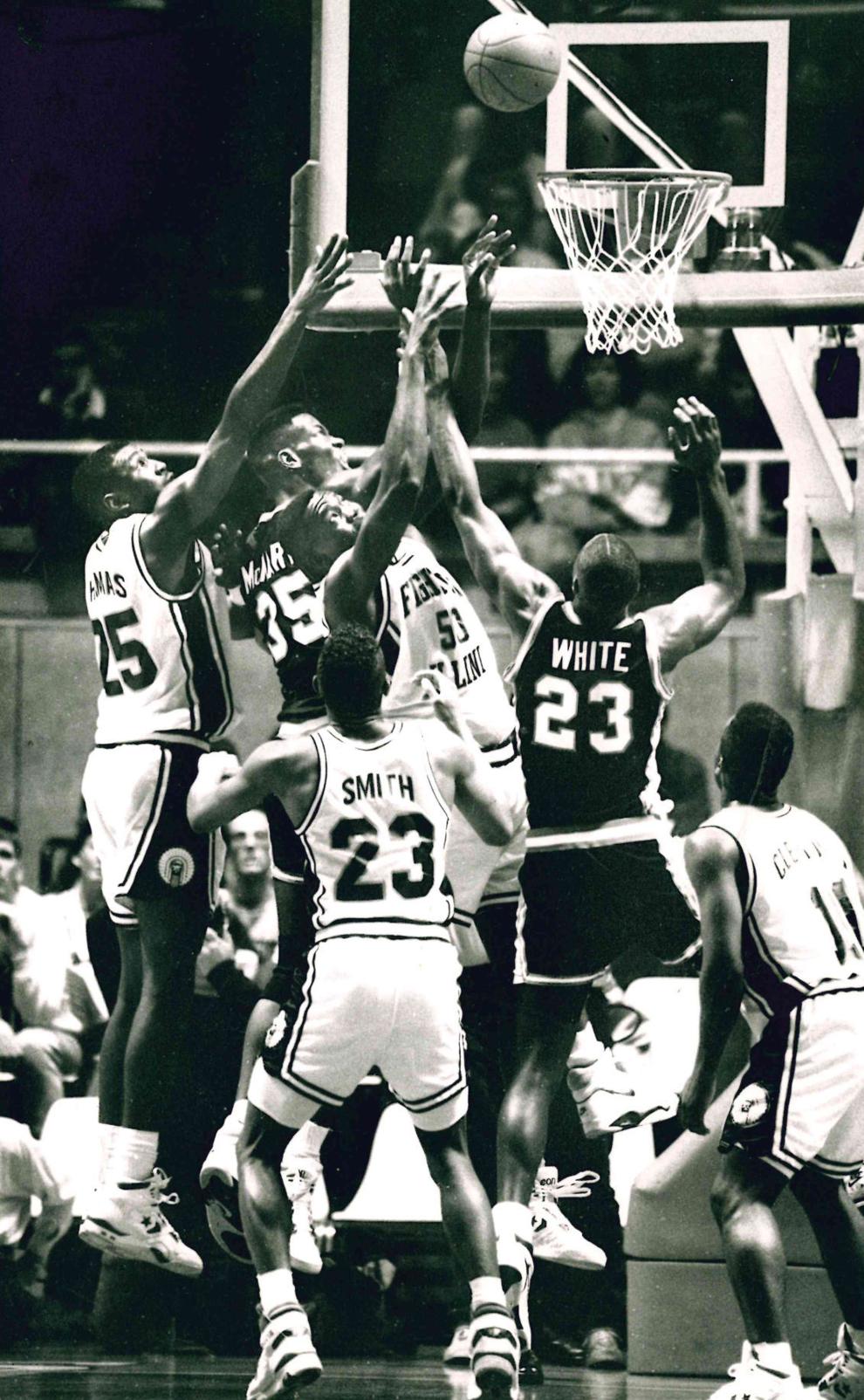 Getting physical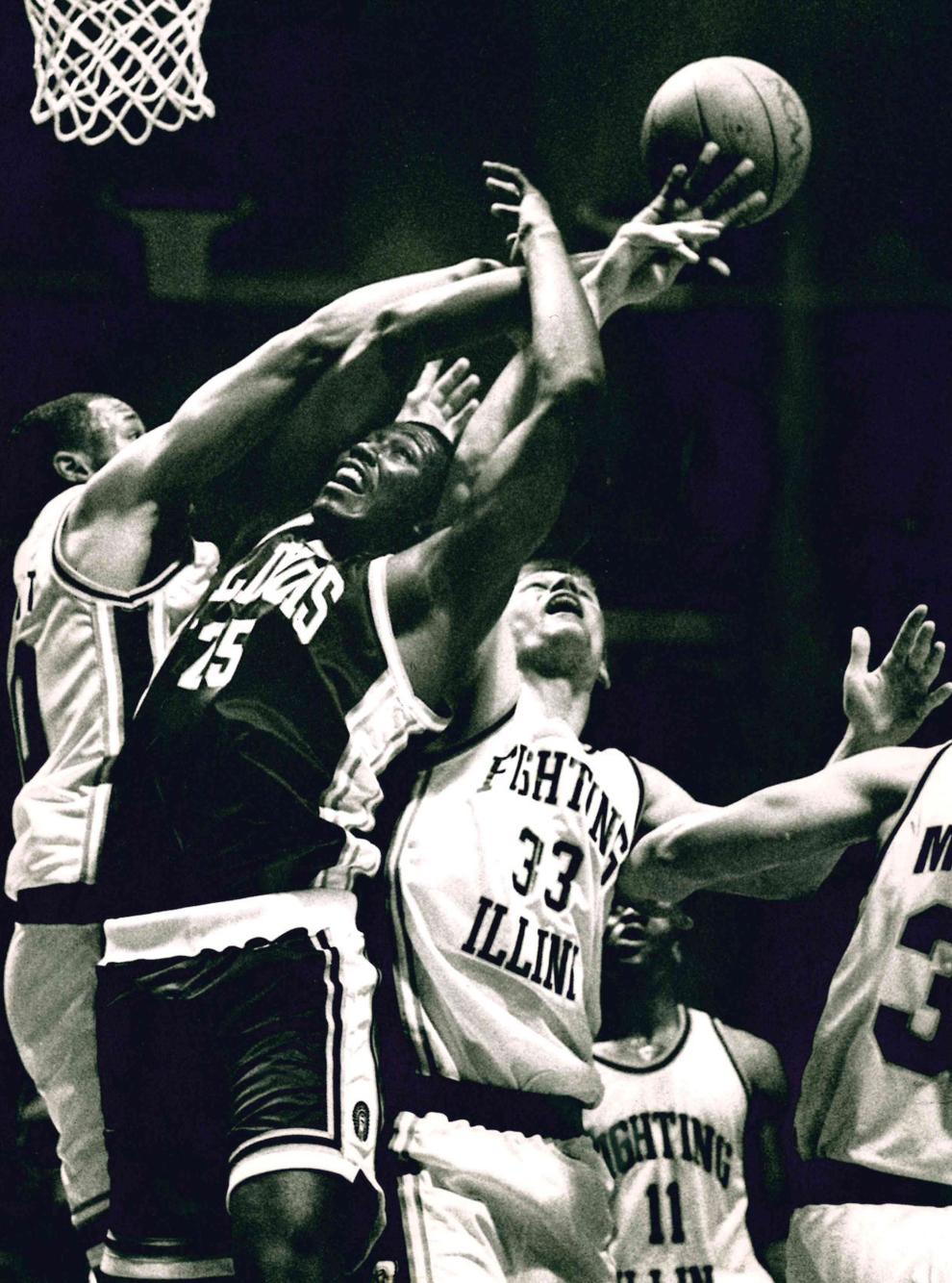 Hero of the hour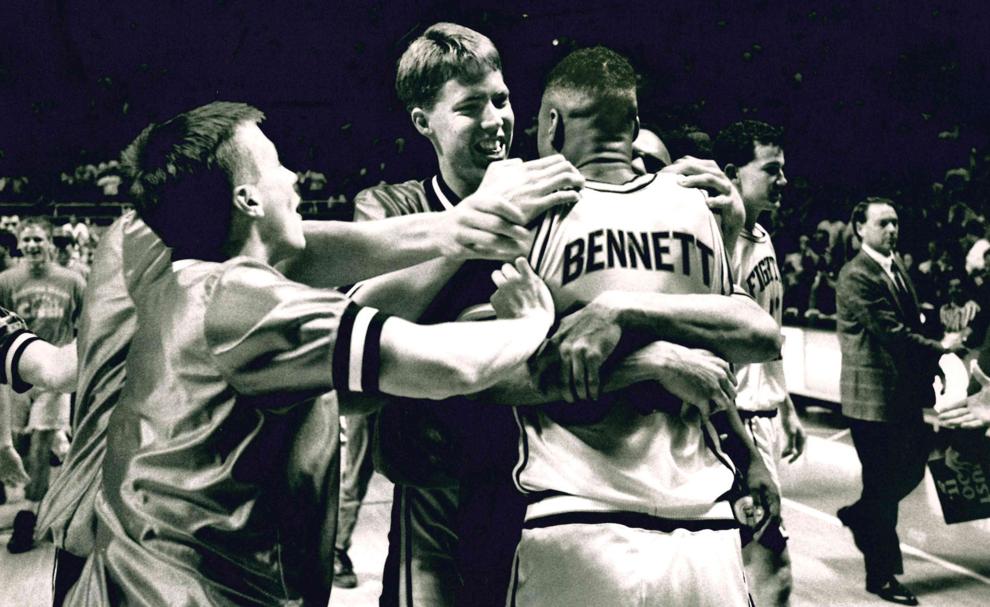 Illinettes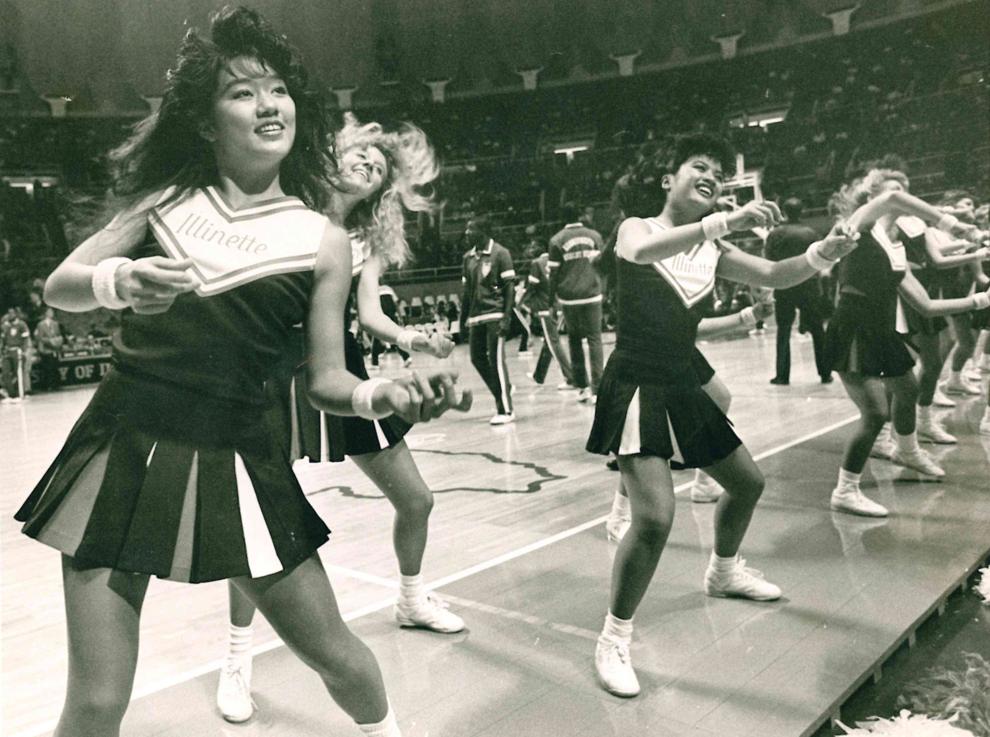 Illinois v. Iowa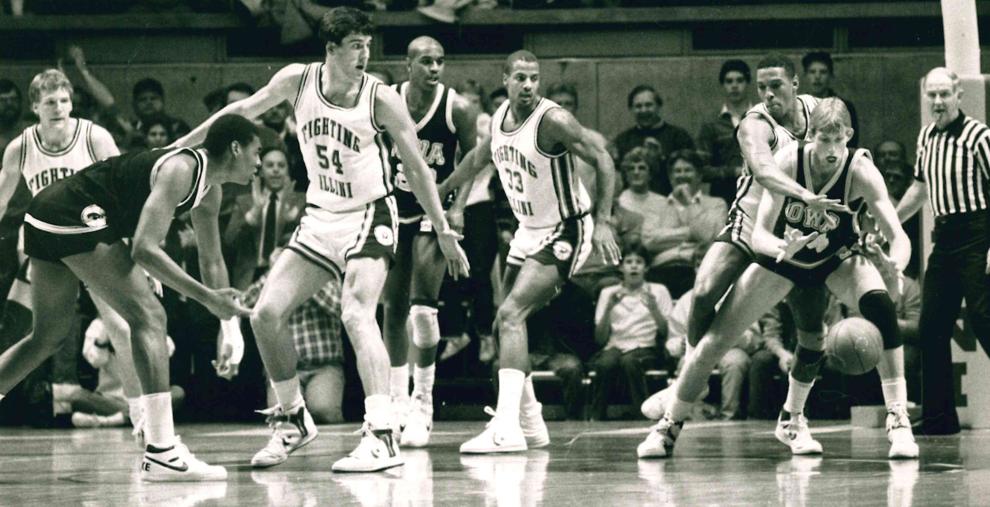 In traffic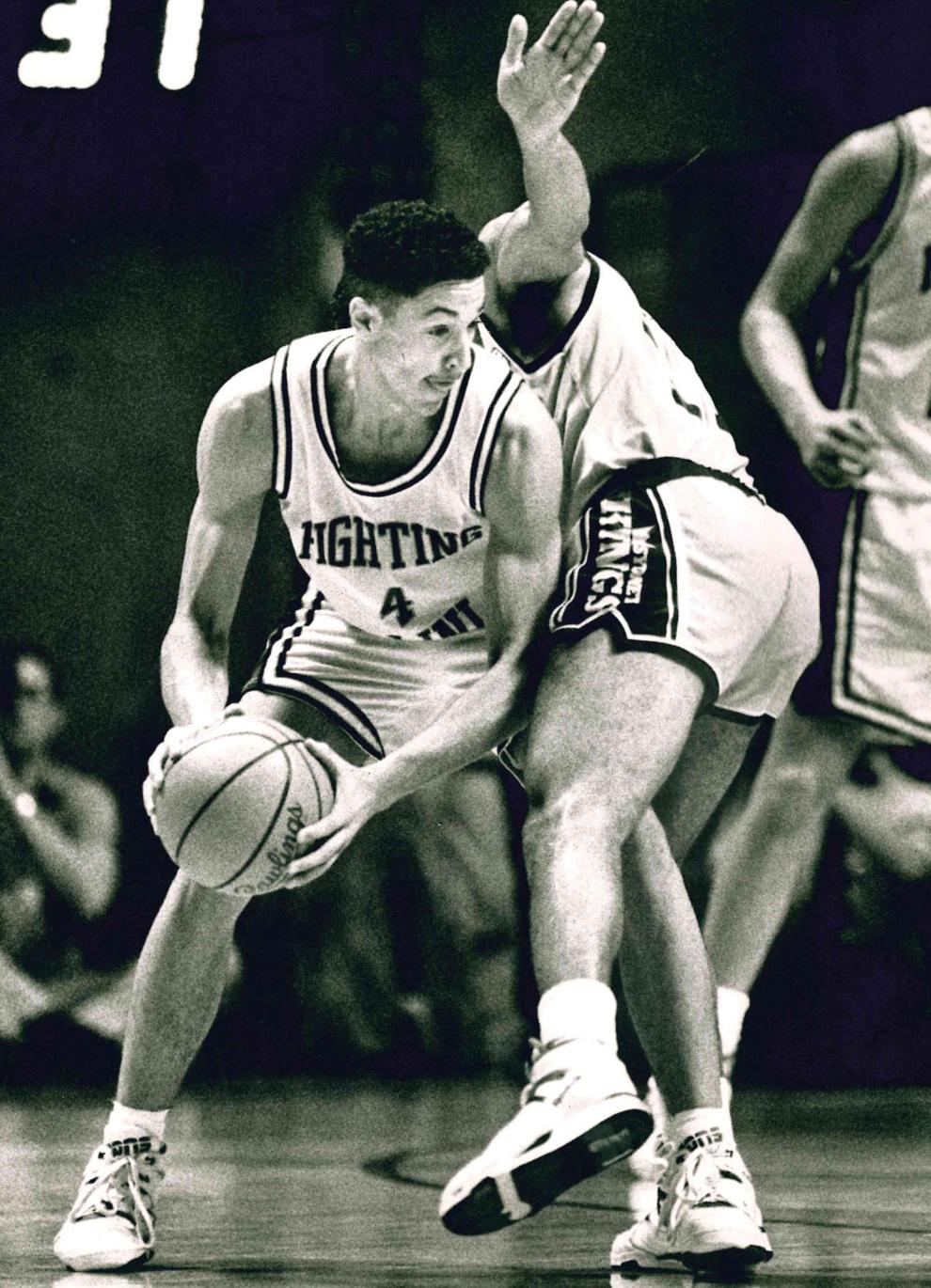 Kicking back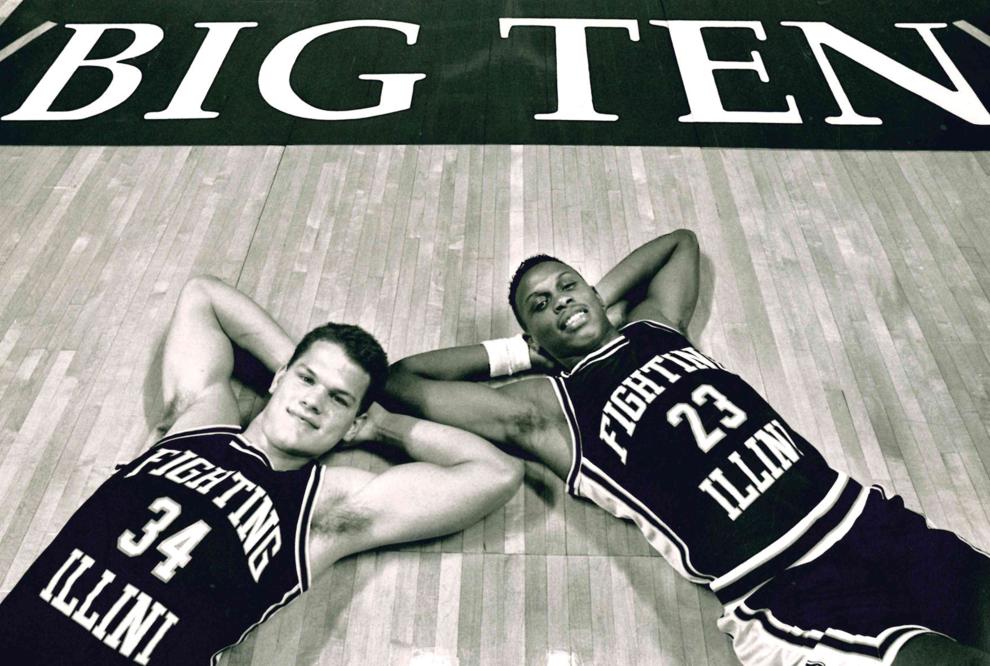 Long bombs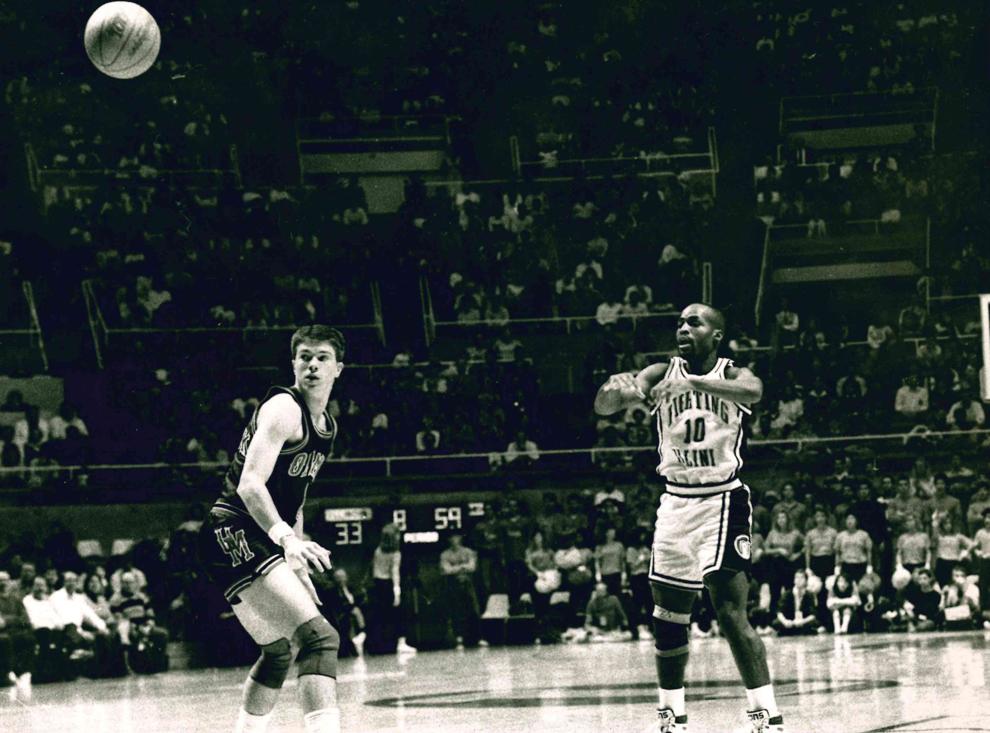 Nick Anderson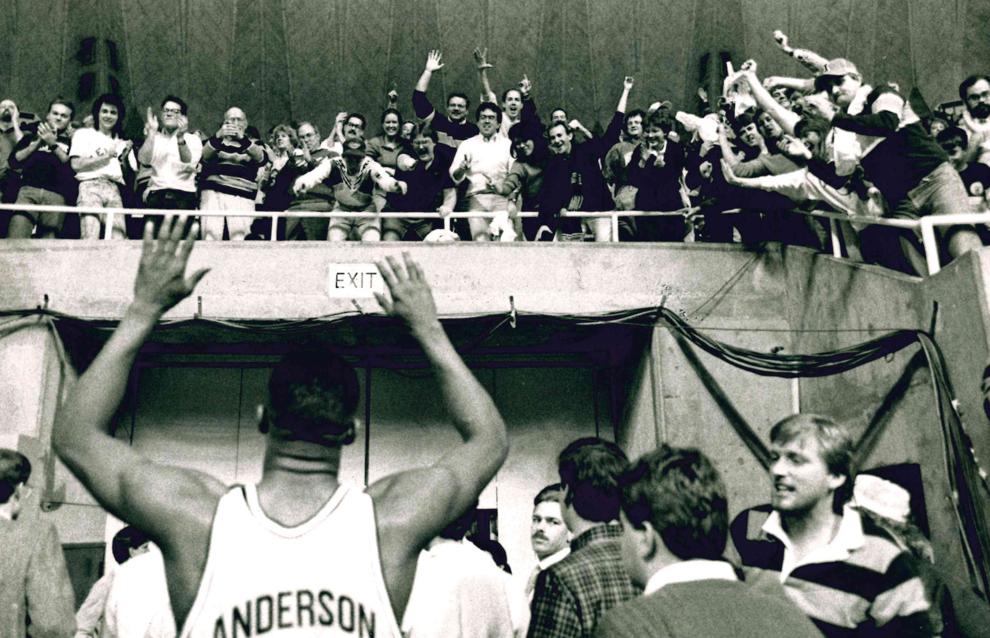 Pep band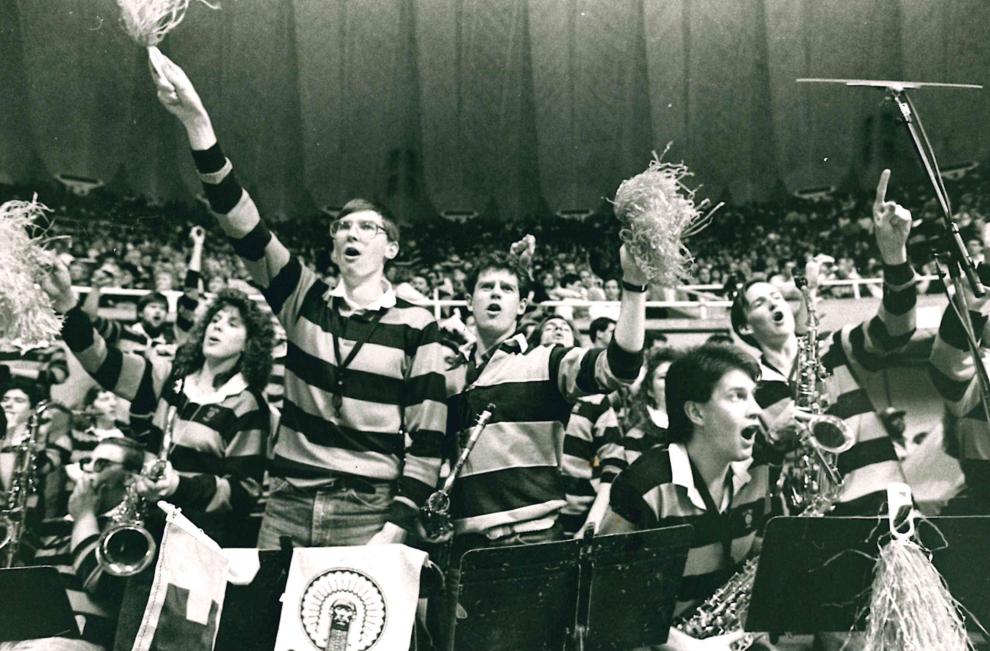 Rebound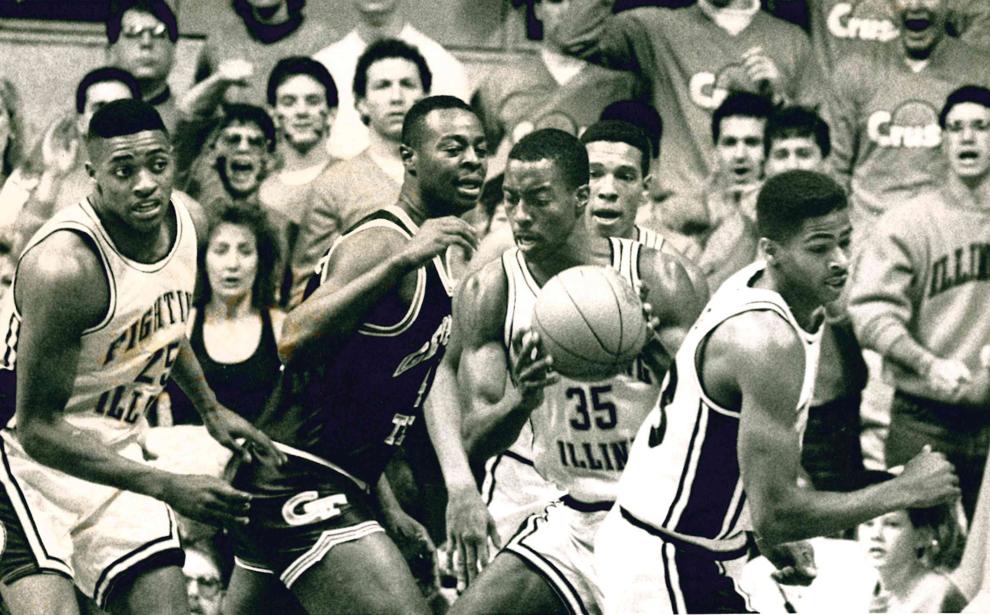 Relatives?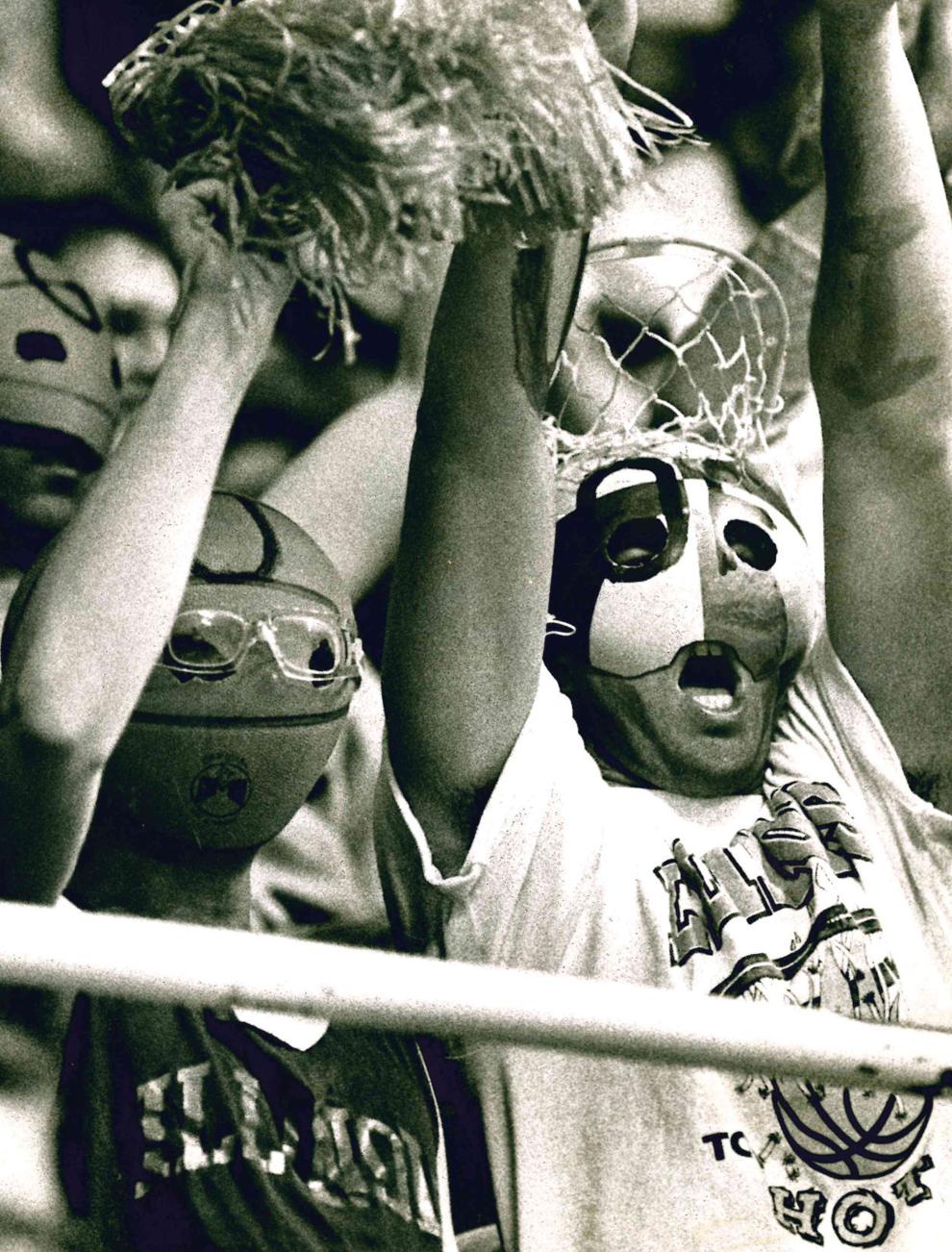 Talk of the Big Ten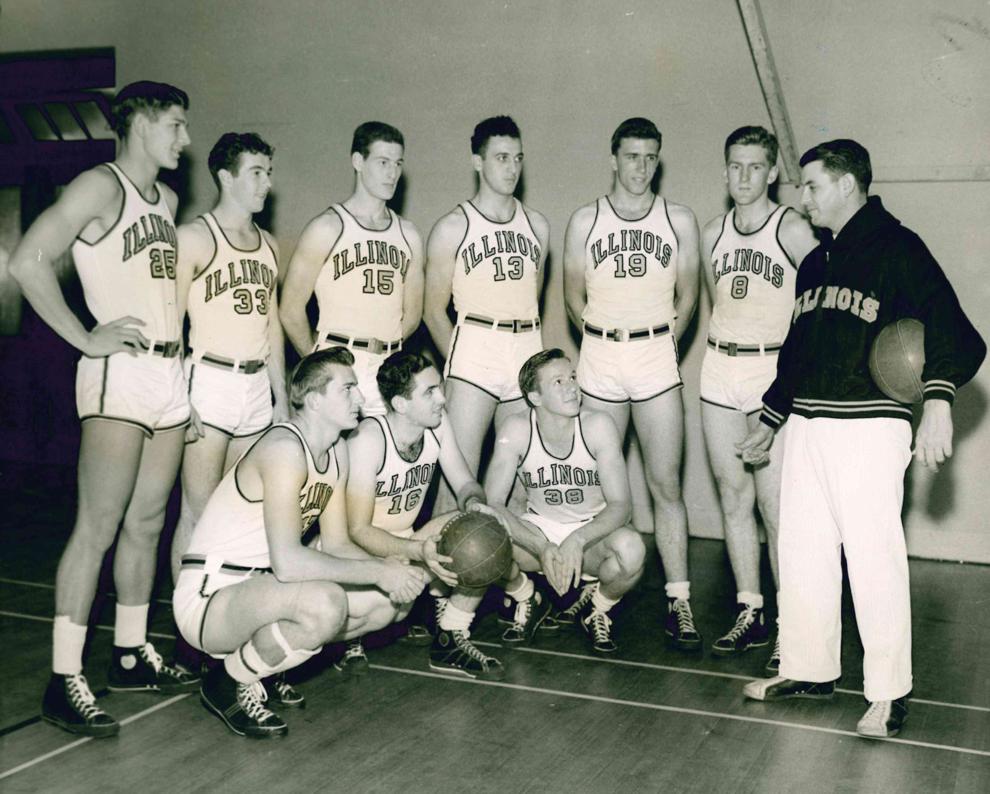 To the wire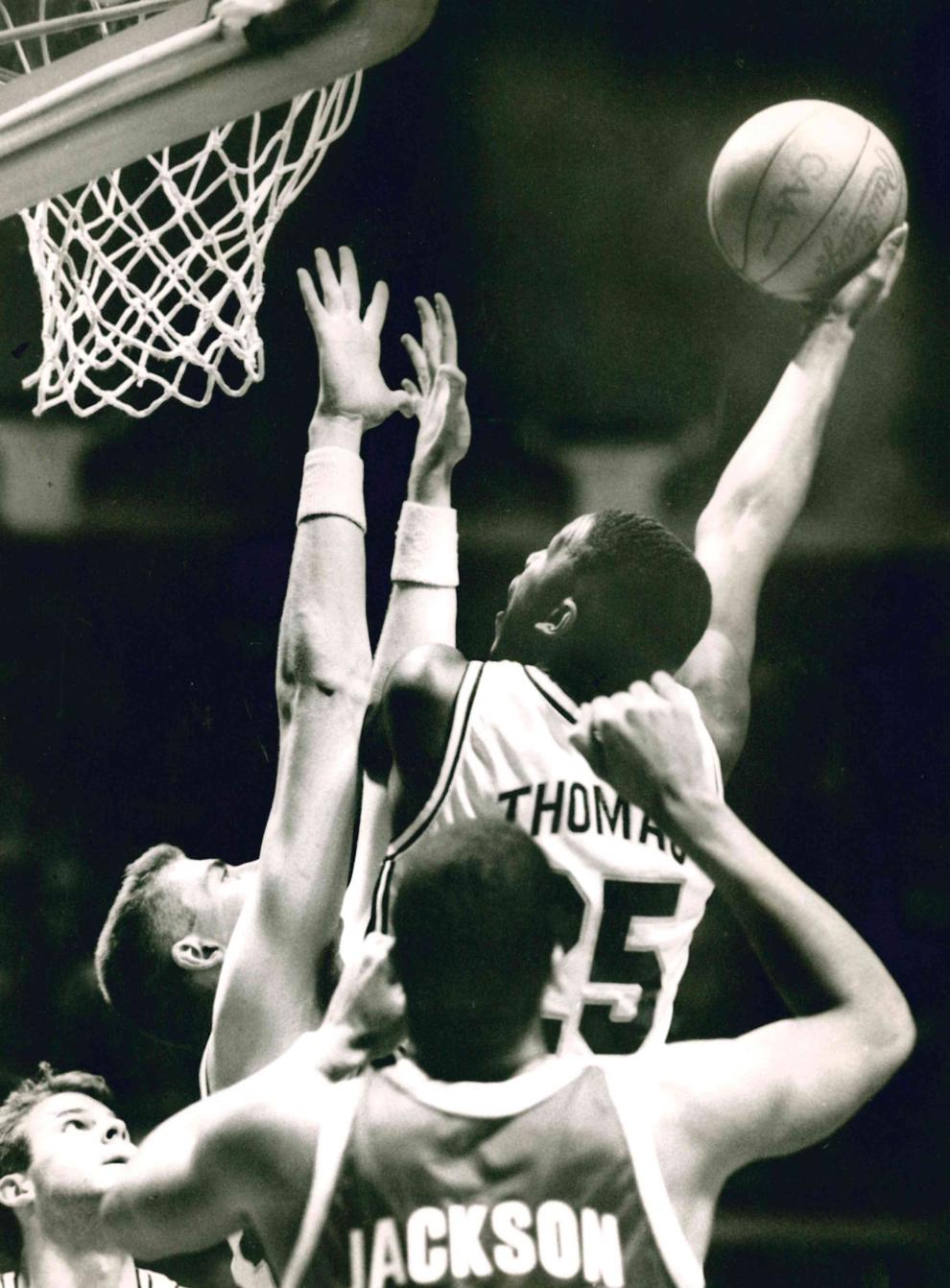 Tony Wysinger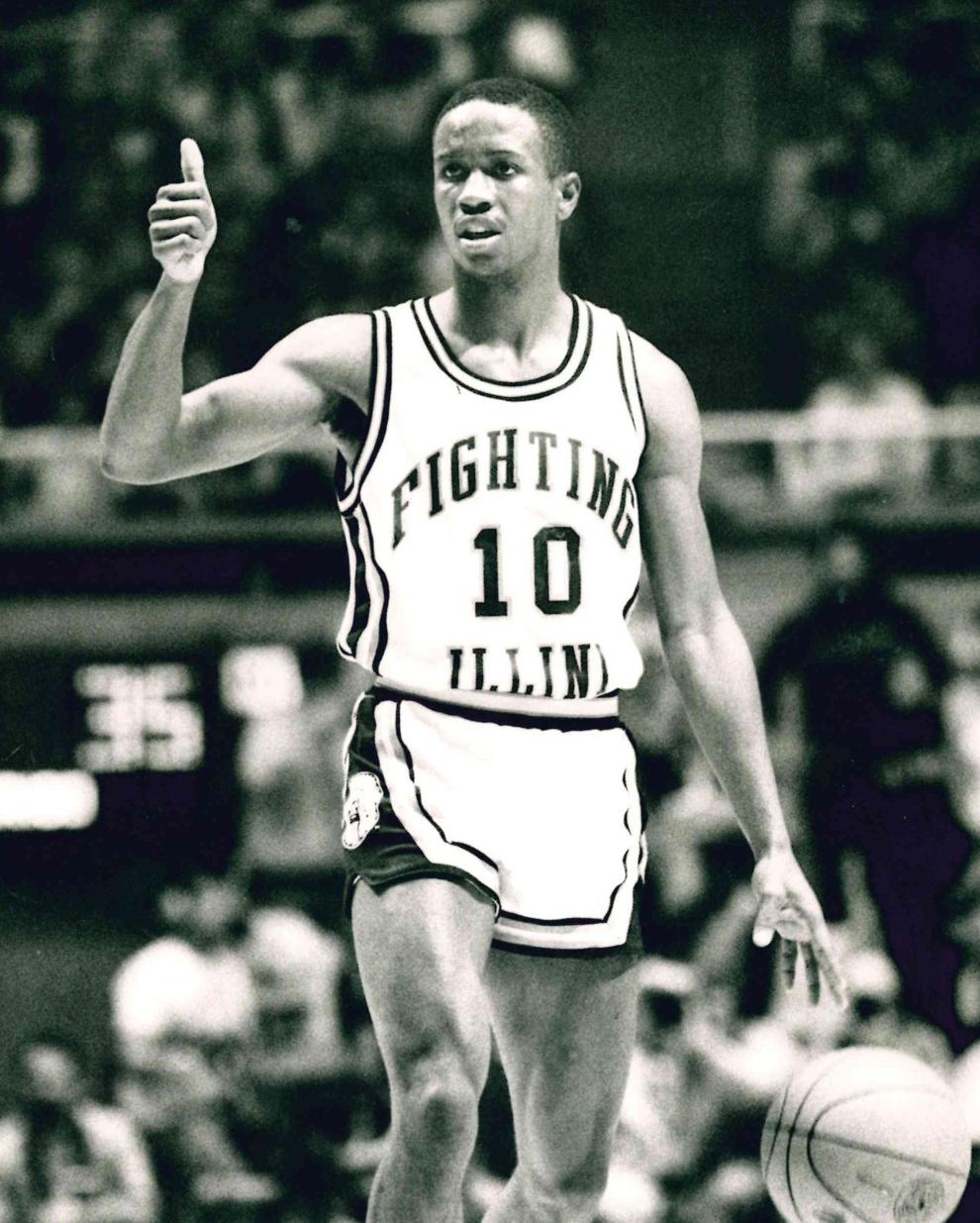 Warming up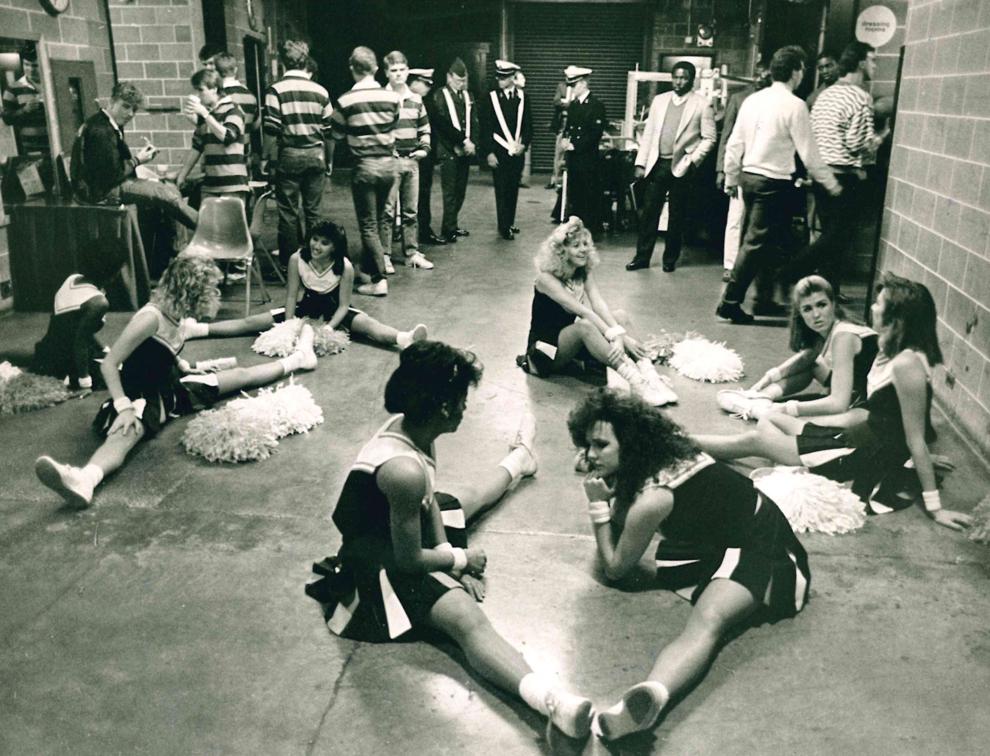 Whiz Kids Big Ten champs in '42, '43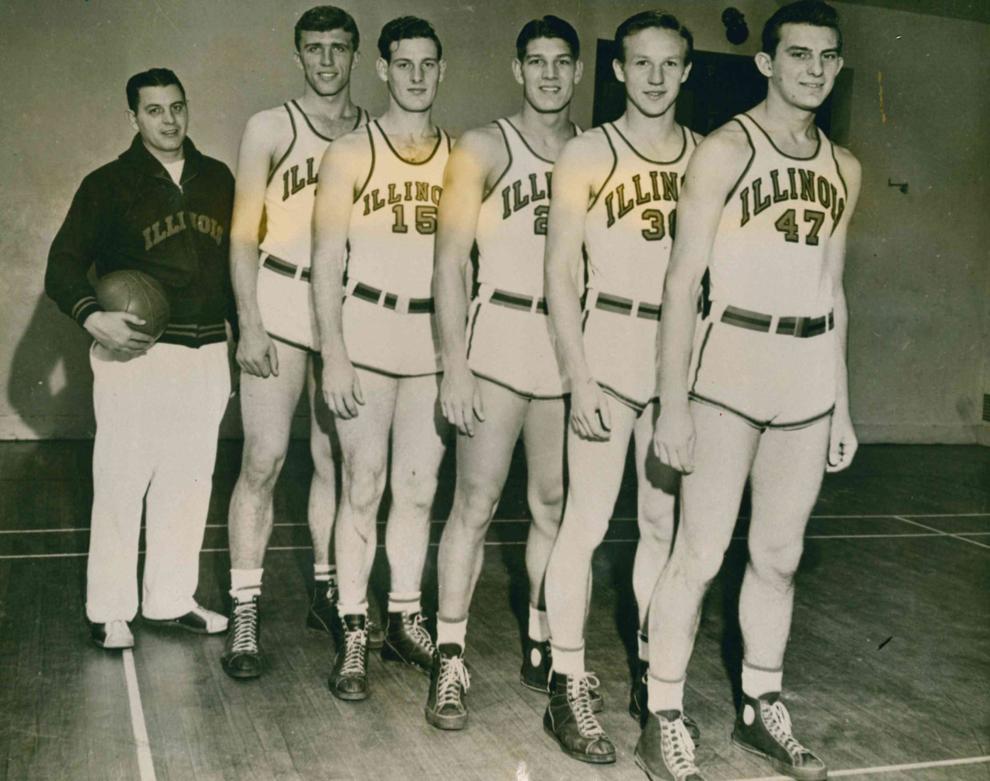 Wrong, Mr. Referee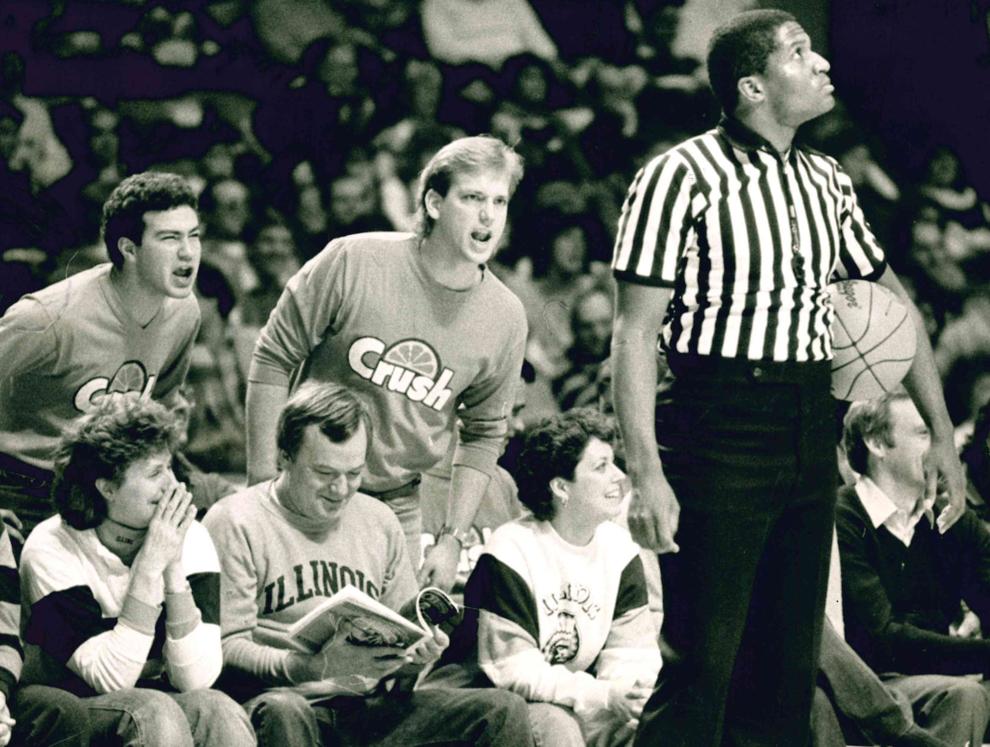 Contact Joey Wagner at (217) 421-6970. Follow him on Twitter: @mrwagner25