CHAMPAIGN — Nate Hobbs stood on a bench just outside the Champaign Police Department on Monday afternoon with hundreds of University of Illinois students, student-athletes, coaches and administrators filling up the streets with all their eyes and cameras on him.
Hobbs, a senior cornerback for the Illini, gave an impassioned speech about the ongoing fight for social justice and the end of systemic racism and police brutality. His was one of four from University of Illinois football players — along with redshirt junior offensive lineman Kendrick Green, defensive back Kendall Smith and linebacker Milo Eifler — that took place just outside the police station as a part of a student-athlete led Black Lives Matter March from Memorial Stadium to the police station, a 1.4 mile walk each way.
This isn't the first march or protest that Hobbs, who is from Louisville, Kentucky, has been a part of. He was featured in a New York Times photo protesting in Louisville for Breonna Taylor, who was shot and killed by police in her apartment.
"Practice don't matter and the football games don't matter compared to life being taken away and life being undervalued," Hobbs said to the crowd. "Y'all need to look around right now, there are so many different races out here, so many different colors, so many different people. We're out here for a common goal. For real, look at us. Y'all never thought we'd be out here doing this right now but we're out here for a common goal.
"Y'all out here for other people. None of that stuff happened to us. There's probably been stuff that happened to y'all but none of that stuff happened to us. We're here for other people. If we all can keep doing this and bring other people along, that's how we stop this. That's how we stop stop systemic racism, that's how we stop people getting killed for the color of their skin and everything else."
Hobbs closed with a powerful message that drew a loud ovation from the crowd.
"I don't care what anybody says: Love will always be stronger than hatred," he said. "This is love right here."
Social justice has been at the forefront of discussions in the past few months following the killings of Taylor and George Floyd in Minneapolis, Minn. at the hands of police officers and the shooting of Jacob Blake in Kenosha, Wisconsin, on Aug. 23. The NBA postponed two days of its playoffs in the bubble following the shooting of Blake and MLB teams, MLS teams, NFL teams and college football team either postponed competition for canceled practice for a time.
"Police are supposed to protect us," Green said. "Not all cops are bad cops, obviously, but there are bad seeds that need to be pulled. I really feel like this is something that shows we need to raise awareness that police need to protect everyone, not just some people. Black lives matter is not just saying that your life doesn't matter or anybody else's life doesn't matter who's not Black, we're saying we matter just as much as you guys. We're saying we deserve to be protected by police just as much as you guys."
Hundreds of U of I students and athletes walked in a peaceful protests on roads that were closed by the Champaign Police Department to lead the way. Green was one of the organizers of the event and came up with the idea after seeing football players on other campuses. The march led from Grange Grove just outside of Memorial Stadium and to the police department before ending at the State Farm Center.
The crowed chanted, among other things: "Black lives matter", "No justice, no peace", "Prosecute the police" and "This is what community looks like."
Green said he was constantly on the phone for three days, speaking with teammates, officials at the university, head coach Lovie Smith, Athletic Director Josh Whitman and Champaign Police Chief Anthony Cobb. A flyer went out on social media Sunday night and people turned out in bunches.
"We've got to let Coach Smith know because Coach Smith always wants to know before we start making ideas and stuff," Green said. "He said, 'OK, let's do it.' He's all for it. He's on our side."
Smith, several members of his coaching staff, Illinois men's basketball coach Brad Underwood and assistants Chin Coleman, Orlando Antigua, Geoff Alexander and Whitman were in attendance along with football players, volleyball players and basketball players.
"(Monday) is just an opportunity for a community to come together and really raise awareness for such a great cause," Green said. "It's an everyday thing. It's a real problem in our society. It needs to be addressed. Rome wasn't built in a day. This is a small step but it's a step in the right direction."
Smith has been a vocal proponent of his athletes using their platform for social justice. On "Lunch Talk Live" with Mike Tirico in June, Smith encouraged his athletes to peacefully protest.
"I think, that we need to acknowledge and we can't go much farther until we do this: Systemic racism exists in our world, Smith said. "We have to acknowledge that first before we can go any farther. I've seen it. It's one thing to identify a problem, then it's how we change that problem. That's what we've been doing at the University of Illinois. We're trying to make the world better, but it can't be words.
"I talk to our players that, 'Hey, you have a right to protest. That's great. That's what college life is all about, too, in a peaceful manner. Then, what else do you do? That's where we are right now: What else do we do to make football better and to make the world better?"
Professional and college athletes have used their platform more often in recent months to share their experiences or protest for social justice. Last week, Illinois basketball player Kofi Cockburn spoke about social justice and professional athletes, including NBA superstar LeBron James, have been vocal.
Illinois was supposed to begin its season on Thursday against Ohio State before the Big Ten postponed football. The game was far from Hobbs' mind. The march carried a certain weight, particularly being organized by student-athletes. People in cars honked in support, people on the sidewalks and apartments took video as the protest took several city blocks at any one given time. 
"I think it's very important, especially as an athlete because a lot of people want to tell us to shut up and play and they want to ignore the issues that are going on right now," Hobbs said "... We wanted to show this was way more important than practice, than anything else going on right now. Instead of going to practice, we're marching and I feel like that's a big statement that has been made."
Defensive lineman Jamal Woods was at the front of the large group after leaving the police department on the walk back to the State Farm Center. He carried a large amplifier on his sounder as "Keep on Pushing" by The Impressions played through the speaker. Green, Woods and Kendall Smith were at the front of the group, singing the lyrics.
"'Cause I've got my strength," the song goes, "and it don't make sense not to keep on pushing."
---
15 Illini photos from our archives
Recognize these players? 15 Illini photos from our archives 🏈
Receiver Martin Jones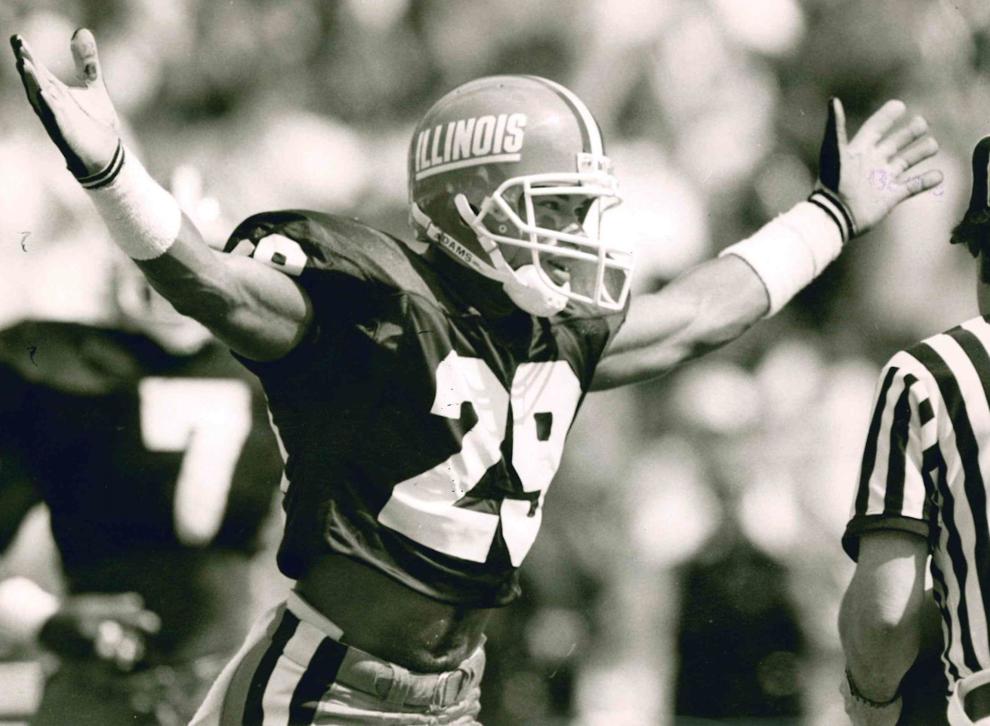 Sideline bench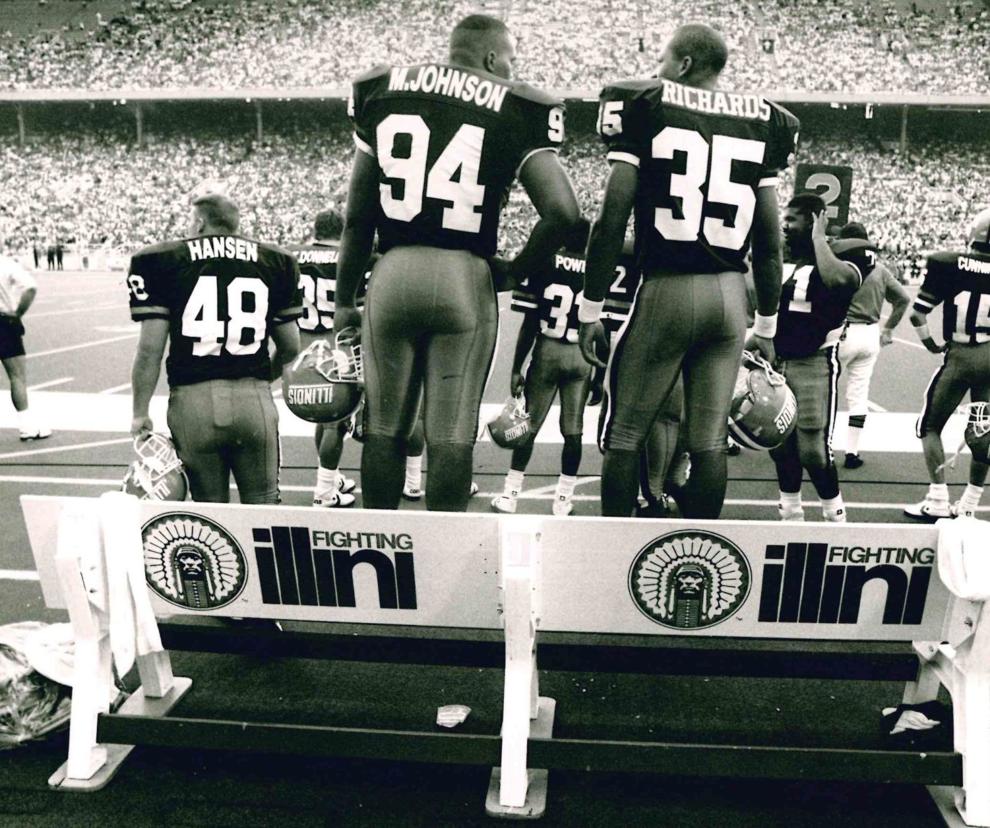 Forry Wells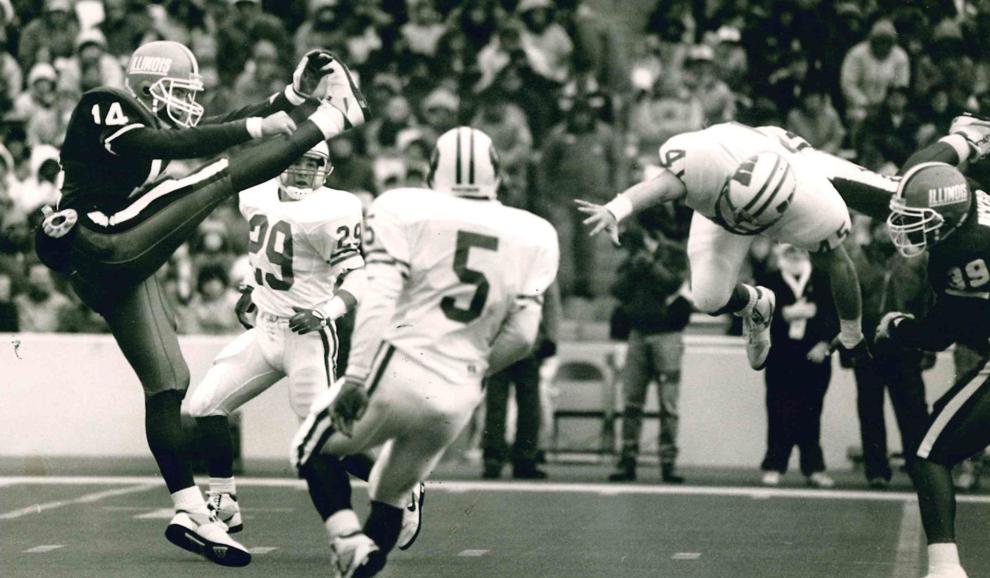 Verduzco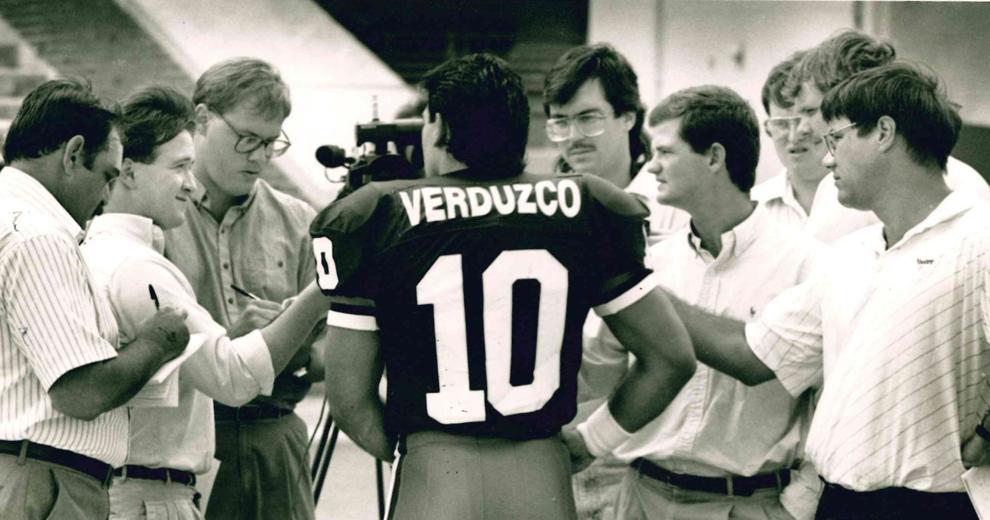 Carroll "Stub" Hohenstein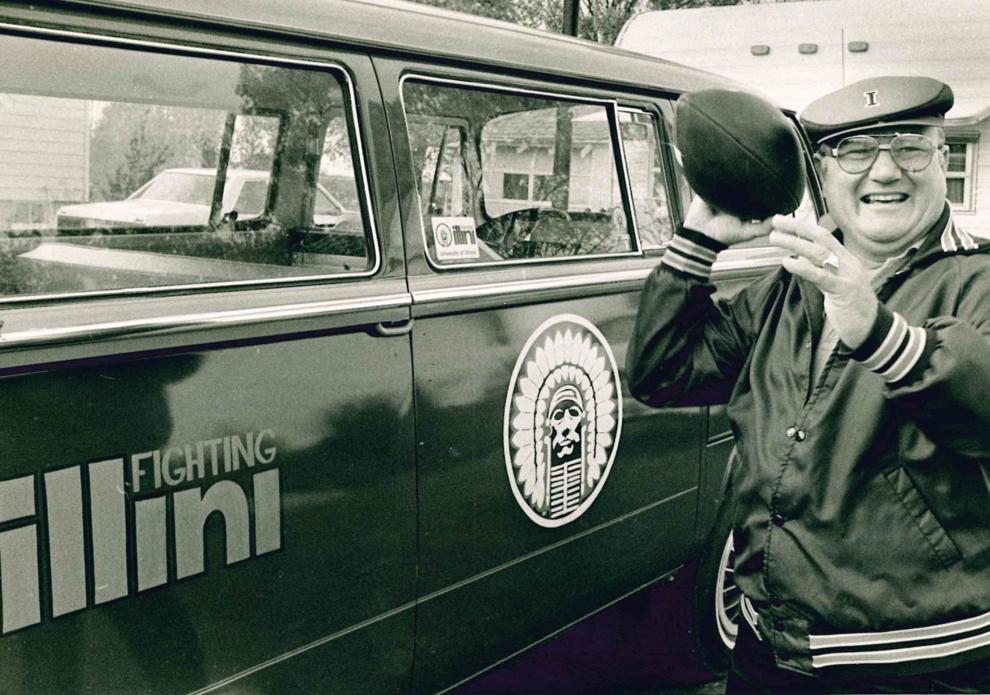 Fans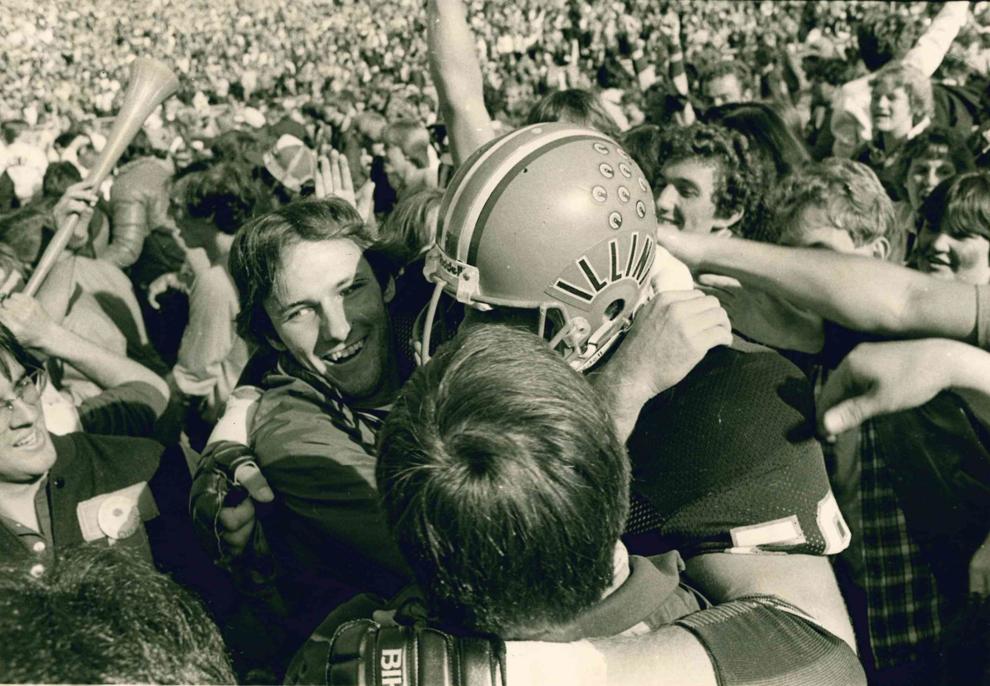 Scoreboard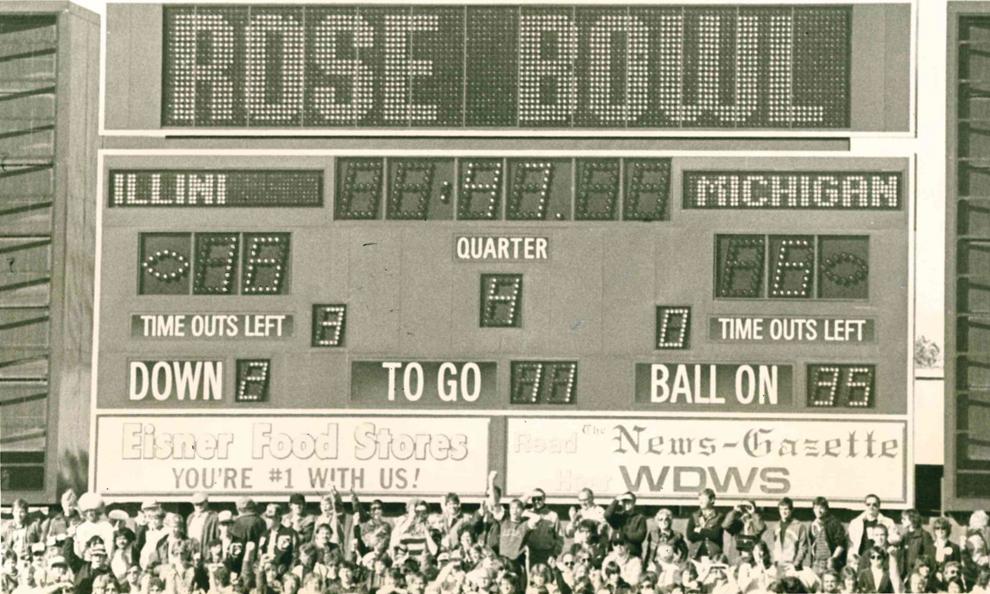 Jack Trudeau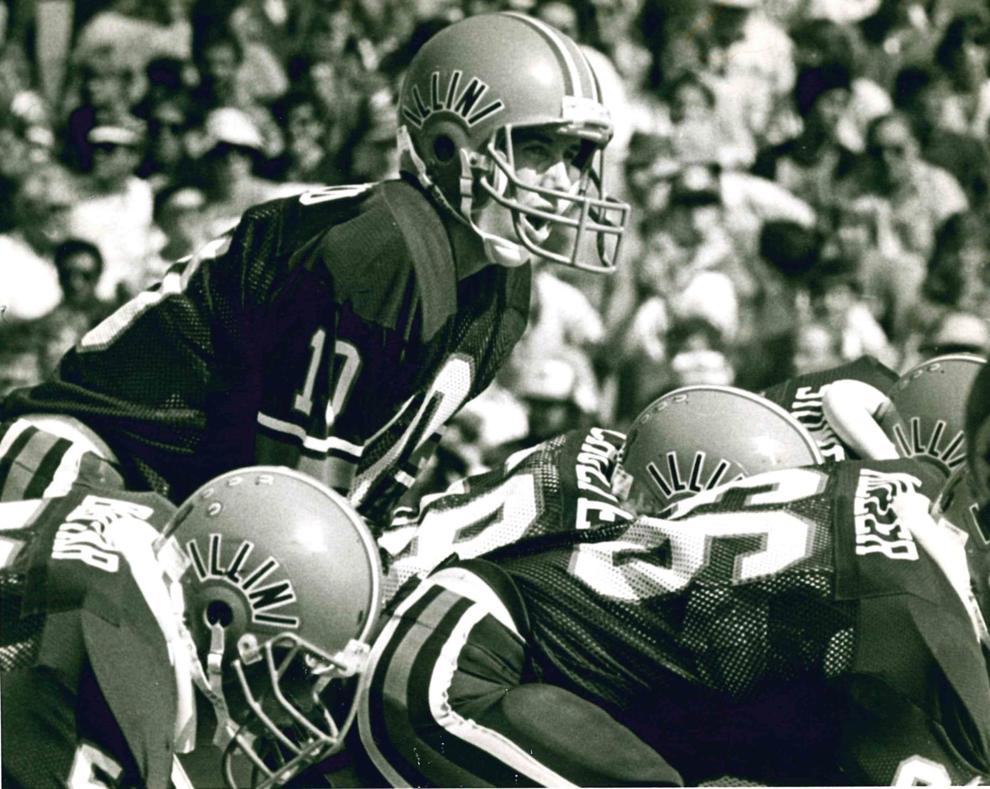 Football coaches
Marlon Primous and Frank Hartley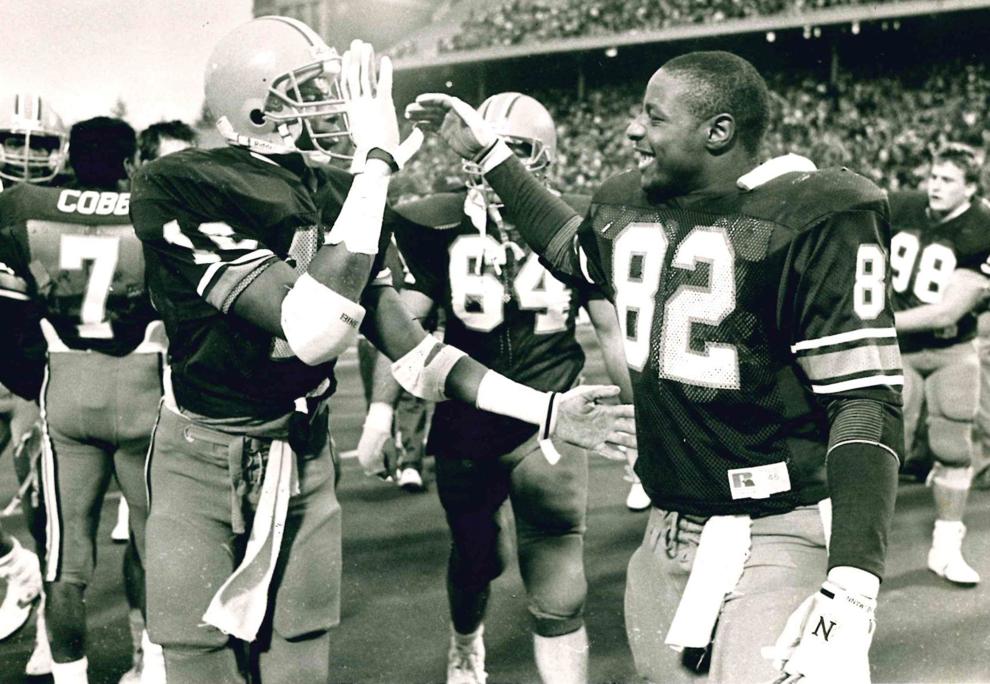 Rose Bowl stein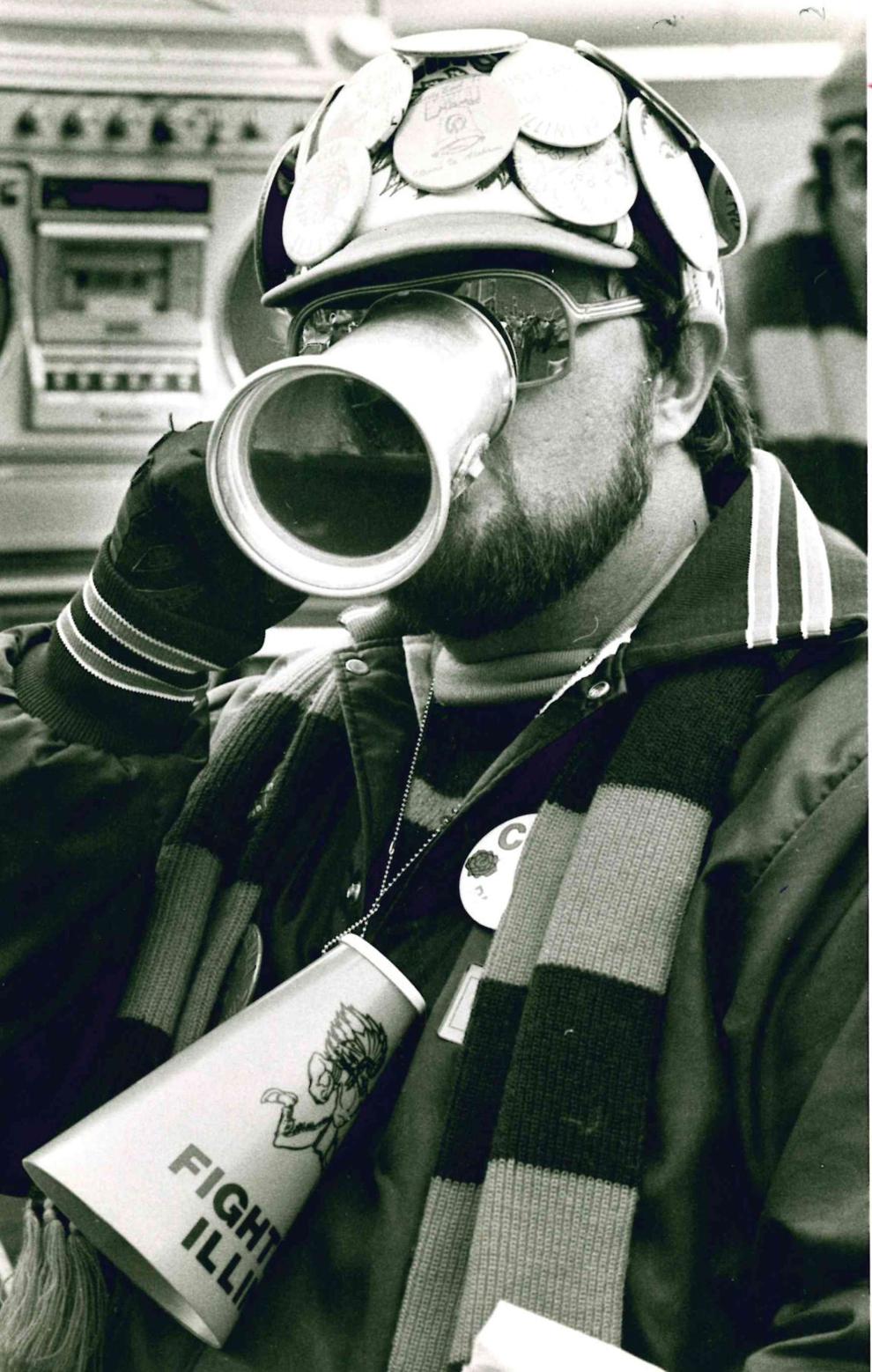 Bob Blackman and some Illini players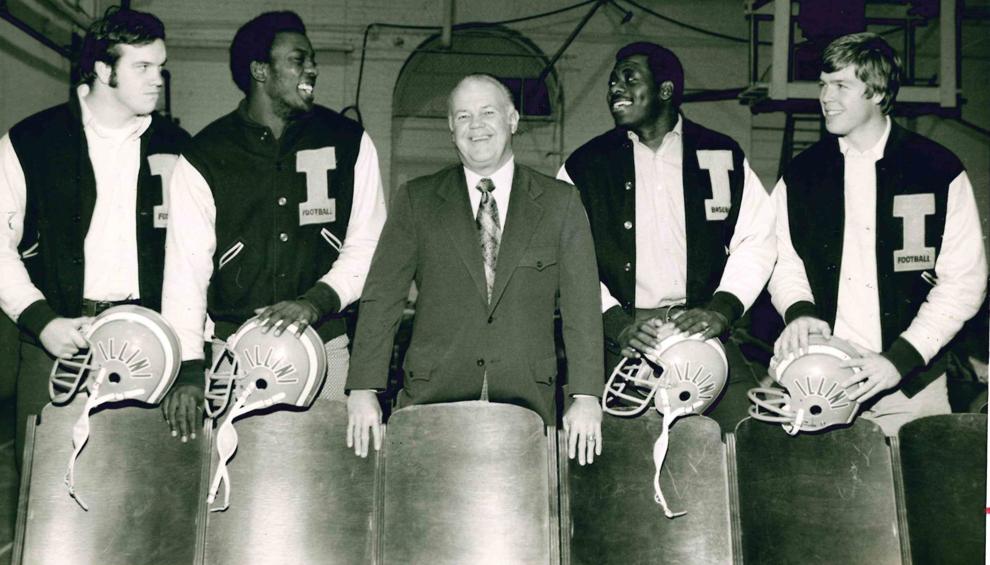 Co-captains and coach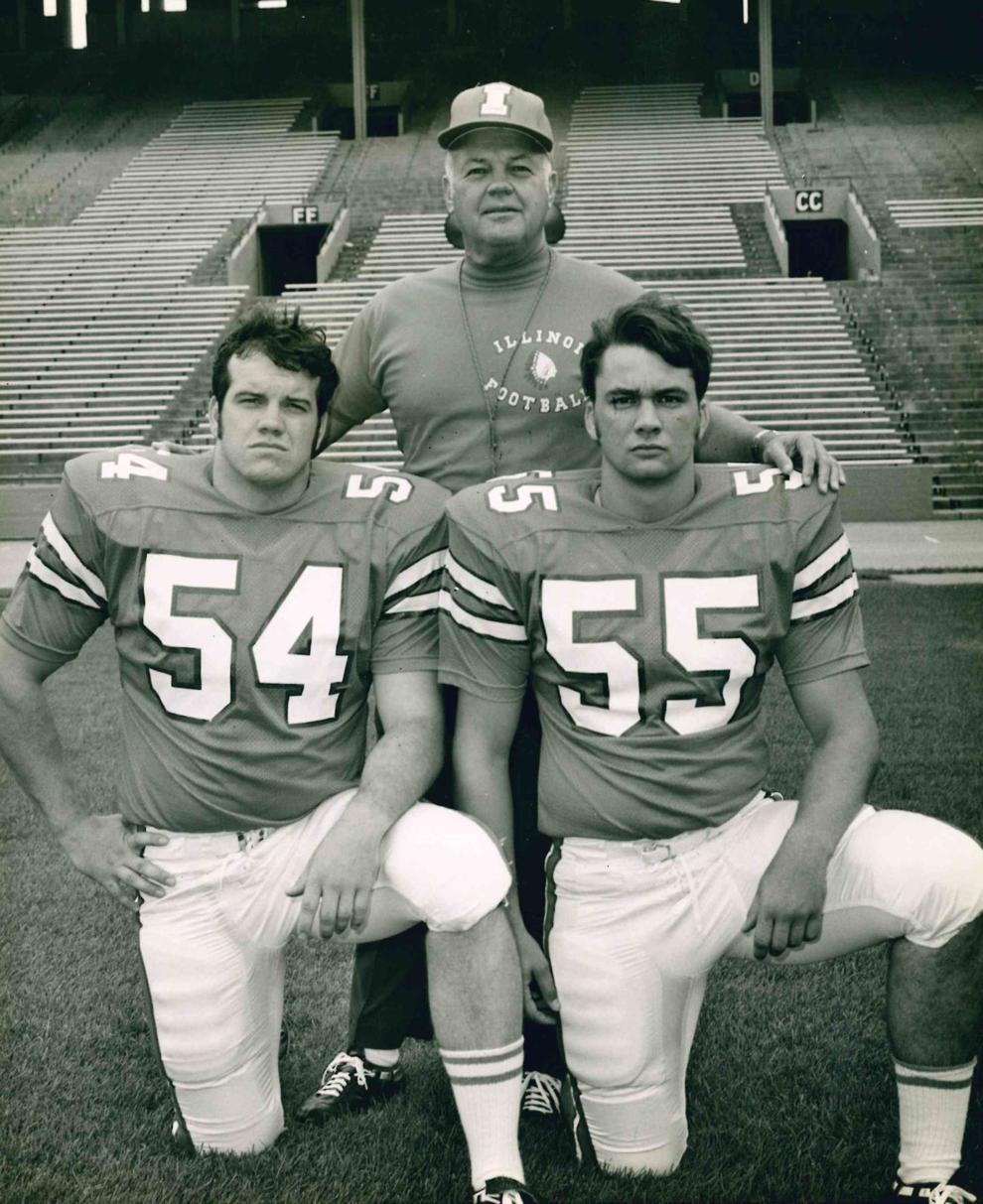 Rosy fans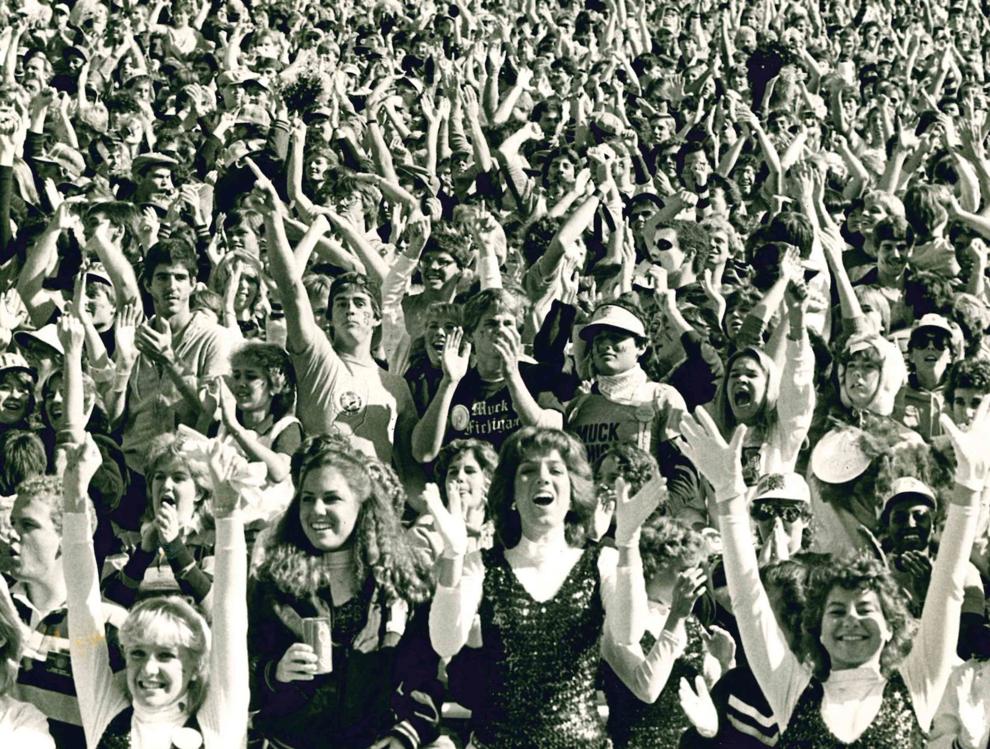 Team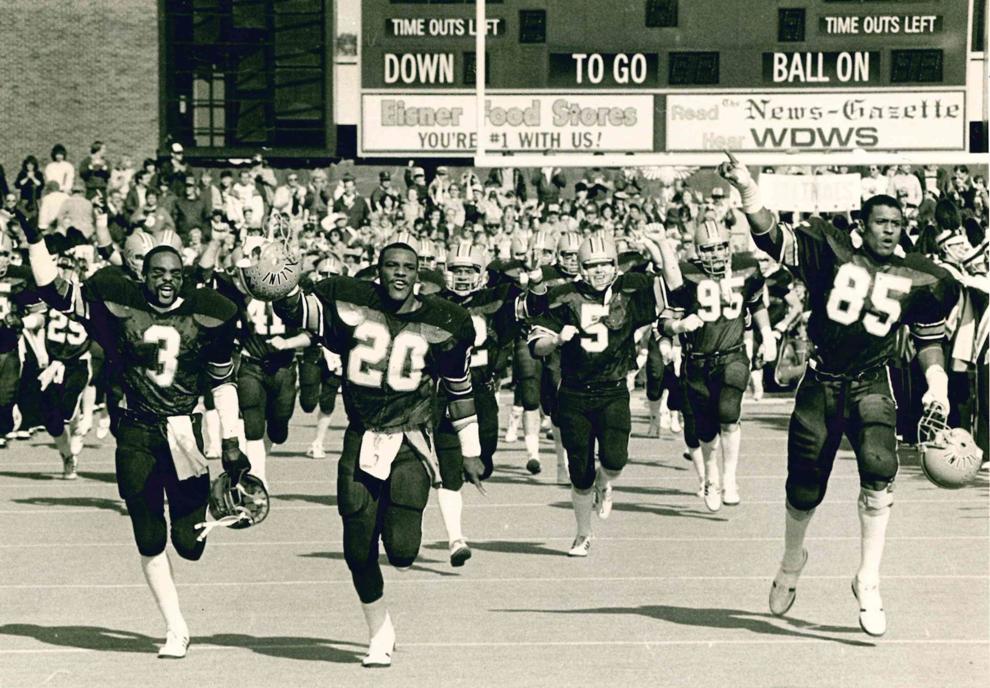 Contact Joey Wagner at (217) 421-6970. Follow him on Twitter: @mrwagner25