A little after 10:15 a.m. on Thursday, Illinois men's basketball head coach Brad Underwood walked out of the Ubben Basketball Complex for his daily walk.
He wore a blue shirt, orange shorts and had one headphone hanging out of his right ear — he still rocks the wires on his ear buds. This isn't some kind of quick stroll around the block to blow steam. These walks come with a purpose and have been a staple of his new lifestyle since COVID-19 paused the sports world.
This trip was 5.2 miles around a stretch of Champaign. Before he was allowed back in the practice facility, the venue for these walks was around his neighborhood and came with honks, waves, photo and video requests for the coach who helped restore the basketball program. Eventually, he began carrying a mask to be safe if approached.
This route was less houses and more farmland, with the sound of traffic humming to his right and the smell of manure from the research farm — scenery with a stench. On this walk, I tagged along.
We crossed St. Mary's Road after leaving the practice facility and headed down a street that was hardly paved and certainly didn't have a lane line. A UPS truck approached us head on before slowing to a near stop. 
Immediately the question came to mind: Why do you do this?
Underwood has always focused on his health, but a knee surgery two years ago combined with the non-stop schedule of a basketball coach made it easy to lose track. Early on in the shutdown, his oldest daughter, Katie, pointed out a photo of Underwood doing an interview with sideline reporter Olivia Harlan Dekker and informed him that it wasn't his most flattering shot. In fact, she said, he had "three chins" in the interview.
Motivation enough. He's eating better and walking, sometimes two walks a day with the goal of 20,000 steps a day. He's lost more than 30 pounds and has hopes to be at 220 pounds, though he says the pounds are falling off slower now than months ago.
"I've definitely felt the health benefits of sleeping better, of feeling better … (feeling sore) is a sign you've done something that's got a little purpose to it," Underwood said. "We've got a real tendency as coaches that we watch so much film and we get so ingrained and focused that you can't let your energy run down; you're chasing 18-22 year-olds all day when you go to practice. You don't want that groggy, tired feeling.
"You want to have some pep and life for them. … I haven't felt this good in six or seven years. It's all kind of been a great culmination to COVID and getting back to the start of basketball season."
This wasn't time with Brad Underwood, the Big Ten basketball coach who just got off of a conference call with other coaches in the league as they tried to figure out the next path forward for the upcoming season. This was Brad Underwood the father who has spent more time at home with his family in the shutdown than maybe ever in his life. Family dinners and walks with his wife and kids were a staple. A few days before this particular walk, he just moved Ashley to Miami (Ohio) for school. That was tough.
He uses these hours to catch up on podcasts, anything from sports to Joe Rogan. He takes recruiting calls and jumps on Zoom interviews. Of course, the first few interviews he had to explain why he was outside surrounded by corn or why the traffic of Windsor Road was humming along in the background. 
When the weather changes and the schedule picks up, he'll have to find a new routine. That will happen. He feels guilty when he doesn't get his walk in or eats something he knows he shouldn't.
Anyway, here's Windsor Road.
Did they watch a lot of basketball during the shutdown? Silly question. Of course. EuroLeague. NBA. Game film. Lotta hoops talk in the Underwood house.
From Windsor we turn onto Lincoln Ave. This looks a little bit more like town. We talk some NBA and the bubble, but still haven't gotten to his own team that's in the neighborhood of the center of the college basketball world. In my mind I think I'm running out of time. Not even close.
His phone rings. Recorder off and I step back. It's Frank Martin, a close friend who is the head coach at South Carolina. All college basketball coaches are trying to figure out the best way to move forward and that likely was the focus of this particular talk.
An opportunity to make a left back to Ubben exists. Are we turning here? My feet could sure use it. Nope.
The call lasts about 15 minutes, well after we make a left on Kirby Ave. Then the optics of the scene hit me.
"Oh, no," I thought. "Do people think I'm tailing Brad Underwood? Is there a security team on the way?" Thankfully, no. Call ended and Underwood slows up to resume our conversation. Now we talk basketball: The schedule, the team, the climb to the heart of national relevance. 
We get a "do not cross" sign at the intersection of Fourth St. and Kirby. Surely we'll make a left and back to Ubben. Not yet. Underwood crosses Fourth and I plod along. No cars were coming anyway. Memorial Stadium is on the right, which is just more than a month away from games again.
"That's where it should be," Underwood said. "Yet we didn't get to play in the NCAA Tournament, we didn't get to win the Big Ten Tournament. We didn't get to make that run, that push. Yet it's a heck of a lot better to have people talk about you than not talk about you because you're grinding through that.
"I'll never forget the grind we had to help us get here. I have appreciation for that and I don't want our guys to ever forget that. I need our veterans reminding our new guys what we're about. It's a good deal to have people talking about you in a positive light, especially in this league which was the best league in the country last year and it will be again this year."
We hang a left on First Street, headed back in the general direction of Ubben. There's that smell of manure again, this source being the Illinois Applied Research Institution. With that is another opportunity for yet one more left, a shortcut back to the finish line. We pass it.
My feet are in incredible pain as the blisters of shame begin to form. He's unfazed. Frankly, I have no idea where our left came off of First Street or how we even get back to the cornfields that flanked us as we approached St. Mary's Road again. A car passes and the driver waves. Finally someone seems to recognize Underwood.
As we approach Ubben again he checks his phone and realizes the distance of 5.2 miles or more than 11,000 steps. Not bad for a morning walk. He had another one later that night.
---
PHOTOS: 31 amazing Illinois basketball history photos
1987
Ask Kendall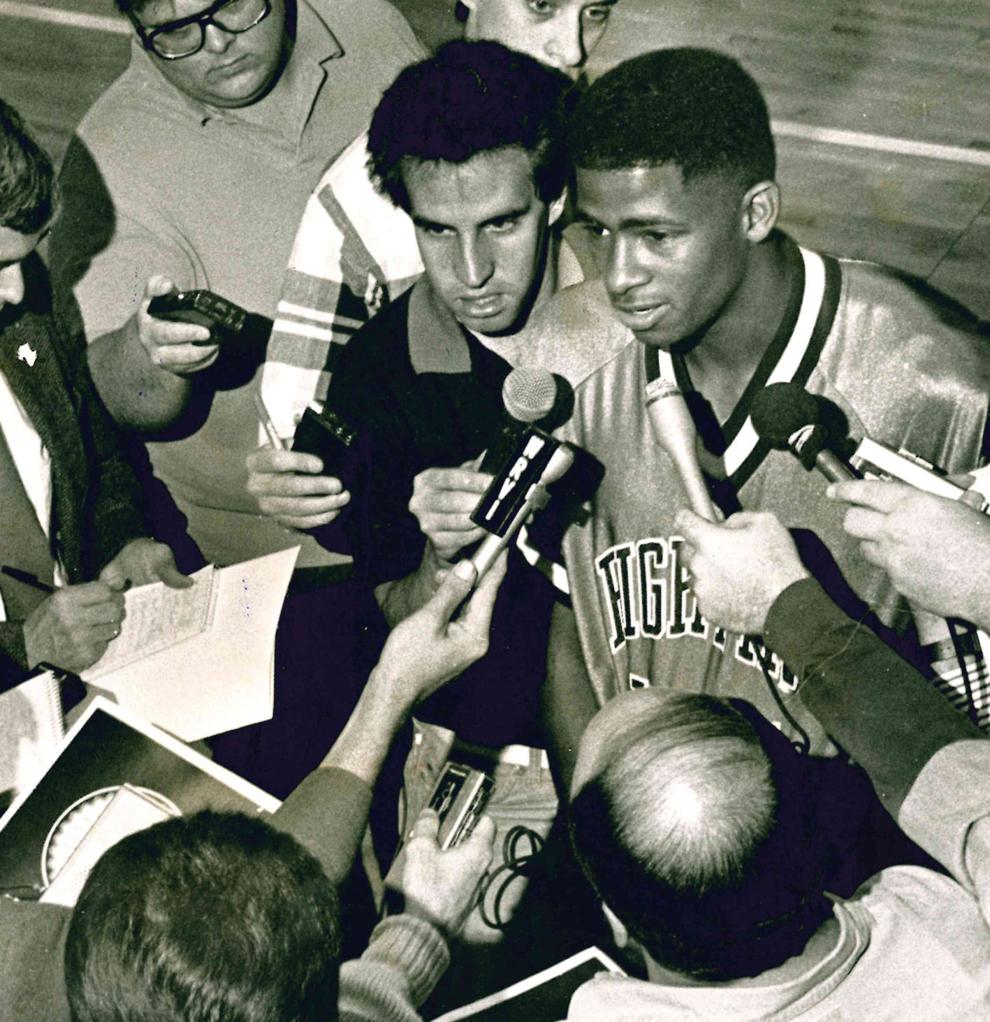 Big Reach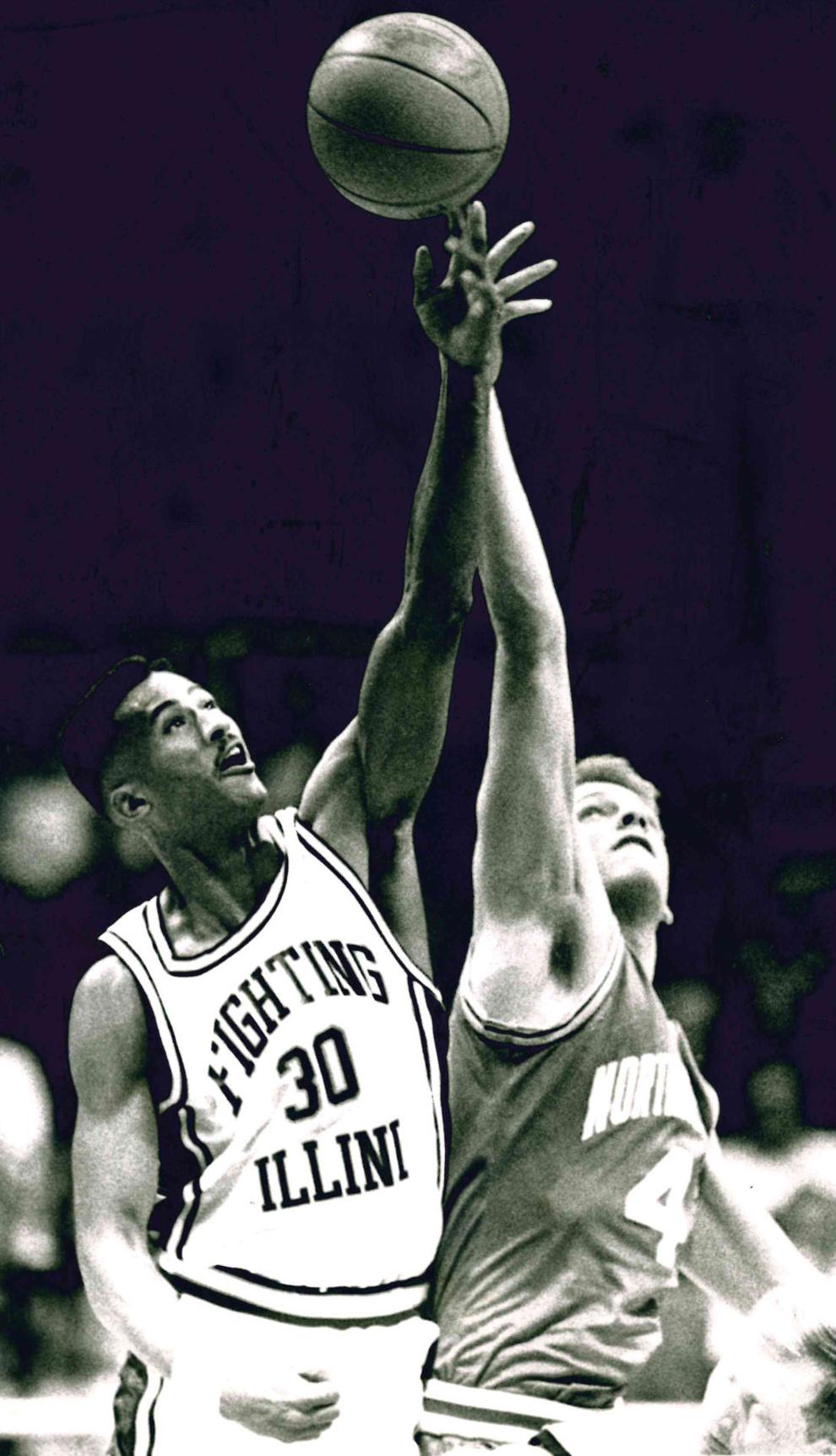 Celebrate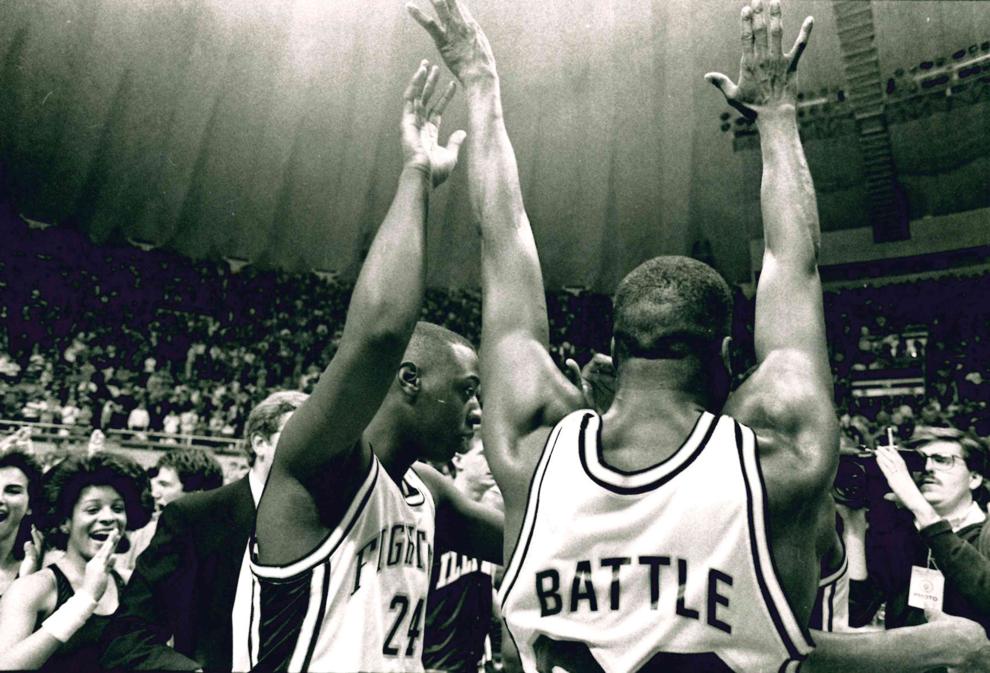 Lou Henson in 1993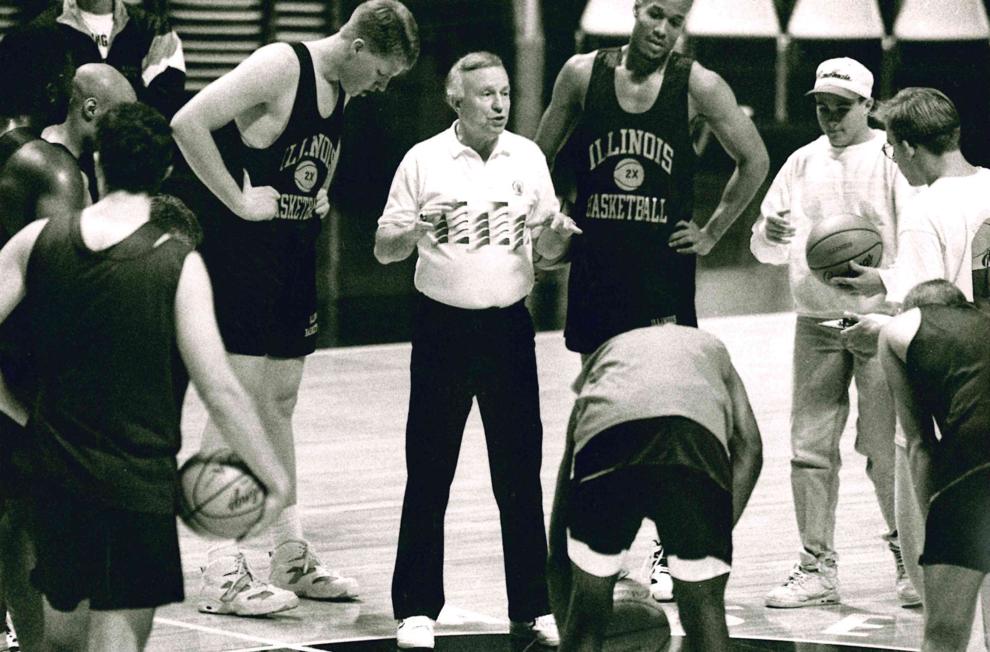 Cheerleading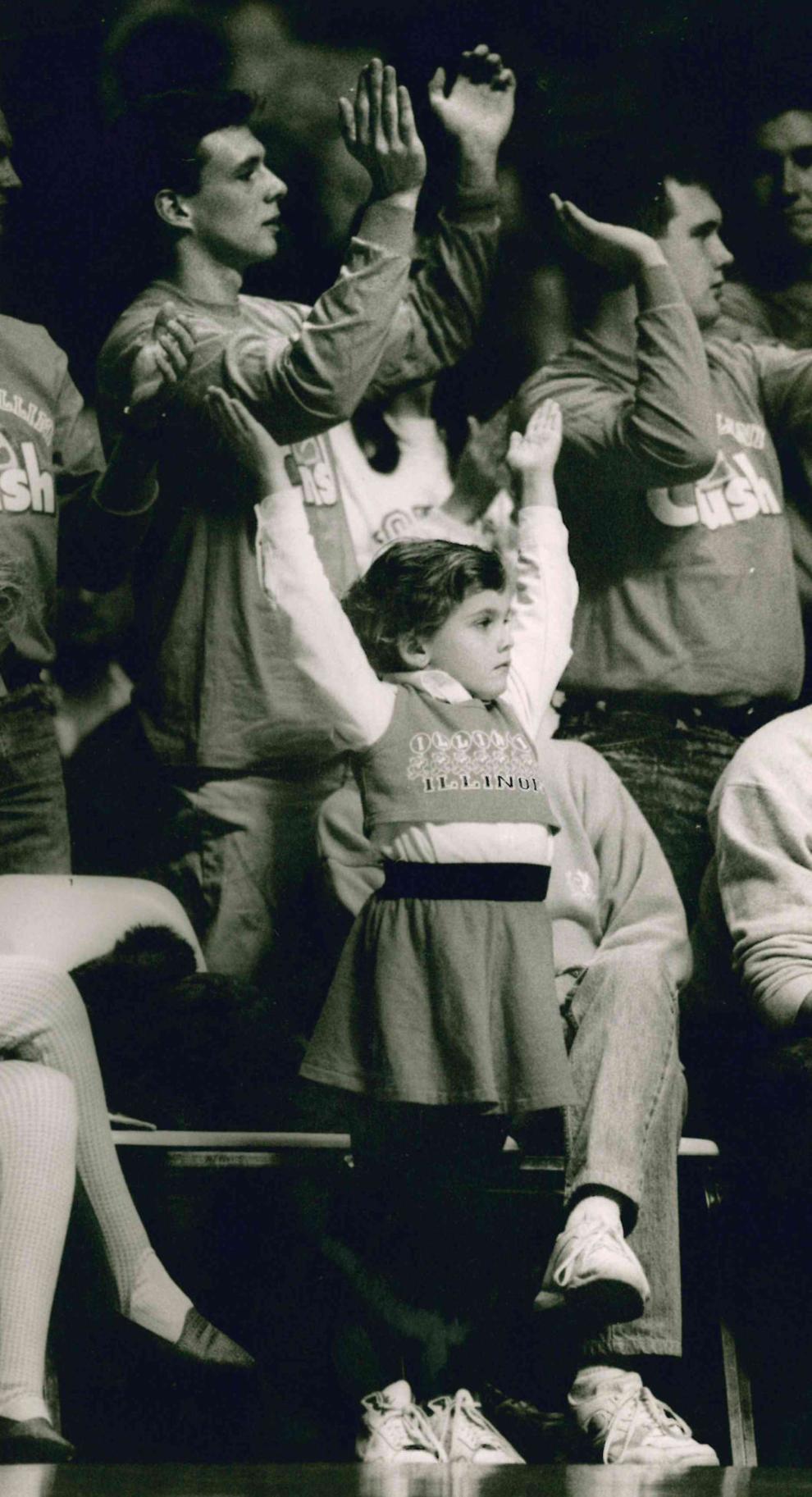 Chief Illiniwek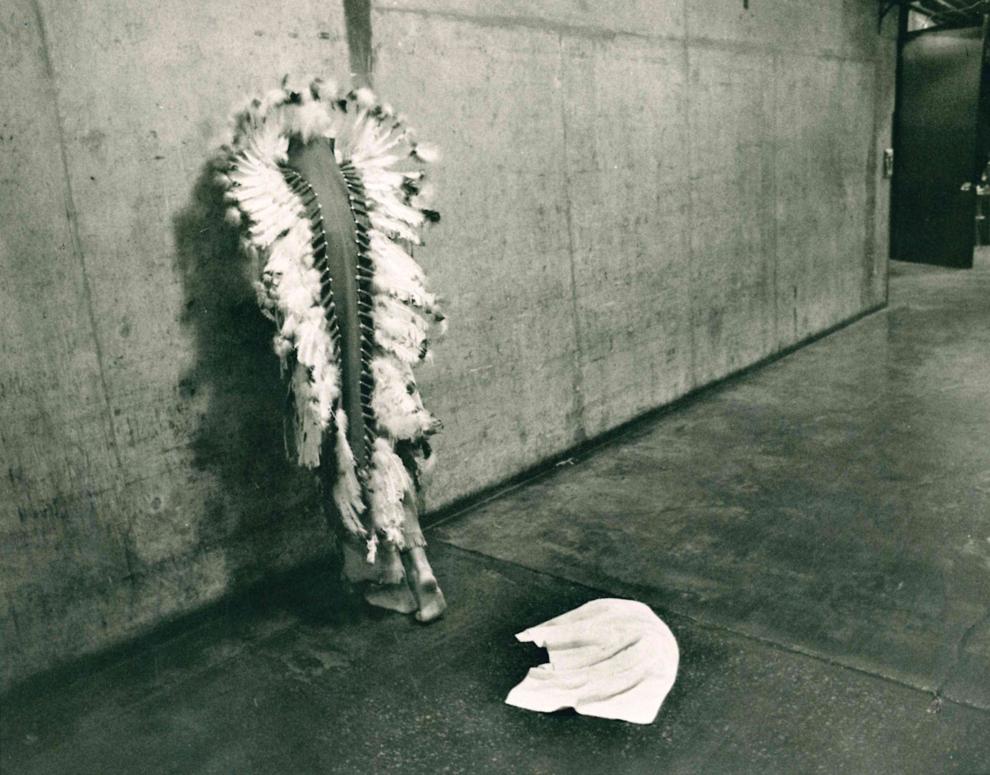 Coming through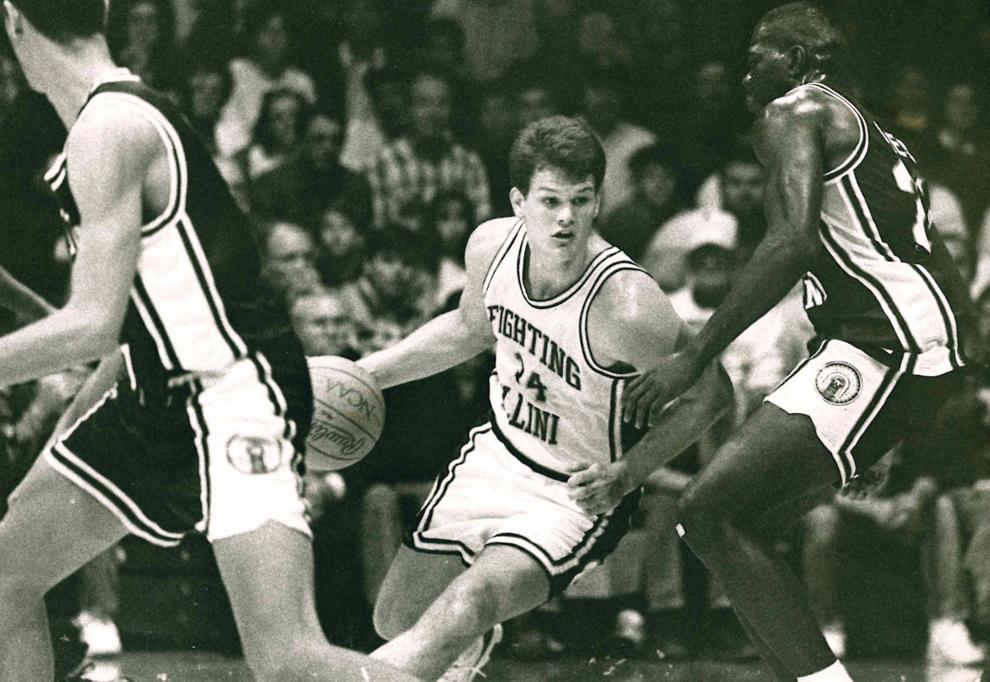 Distraction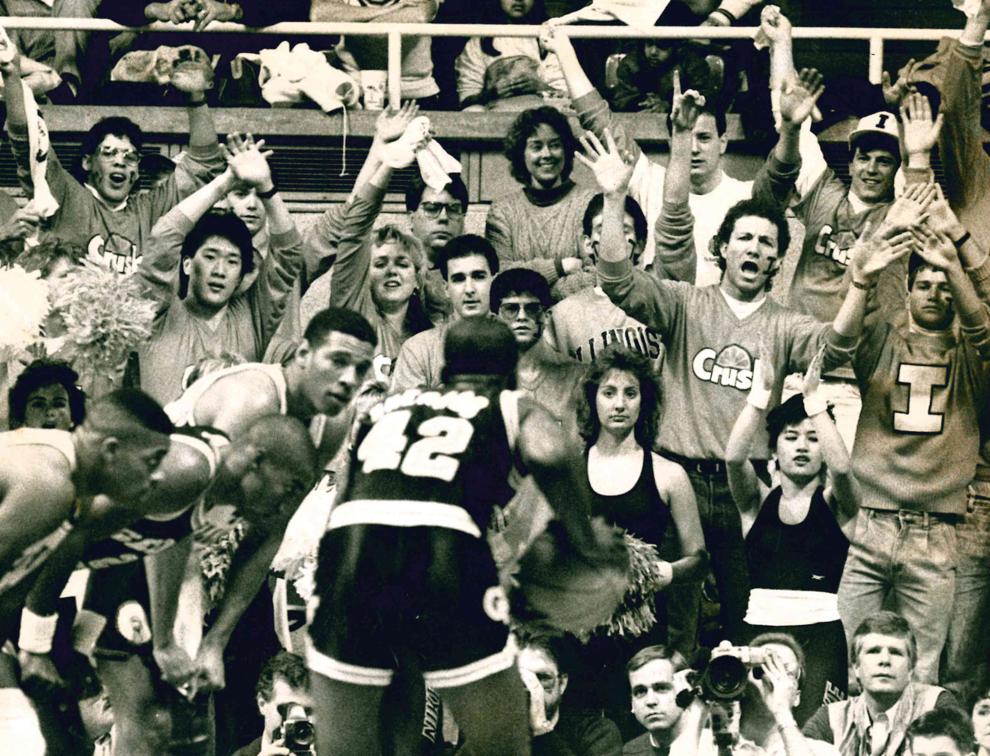 Easy does it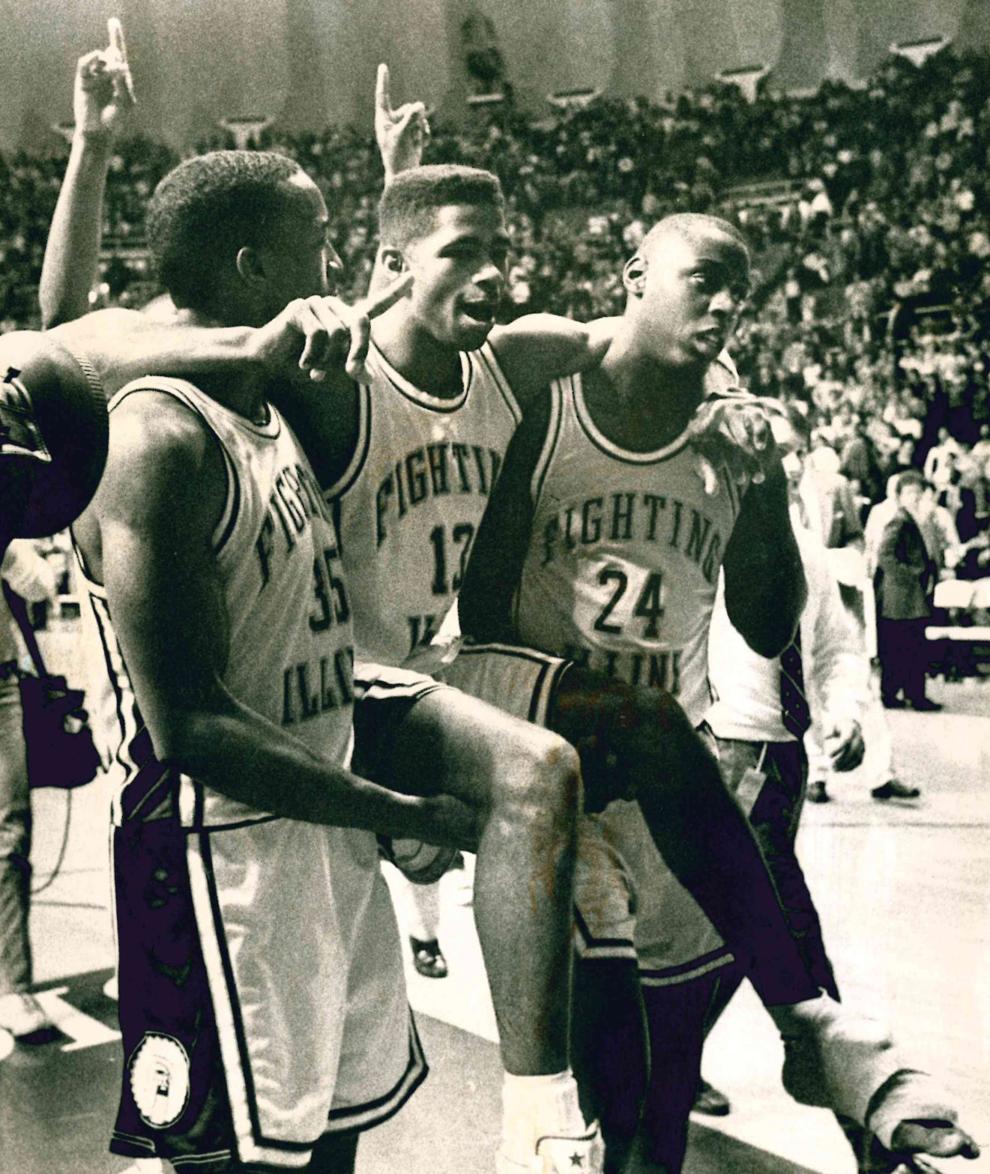 Efrem Winters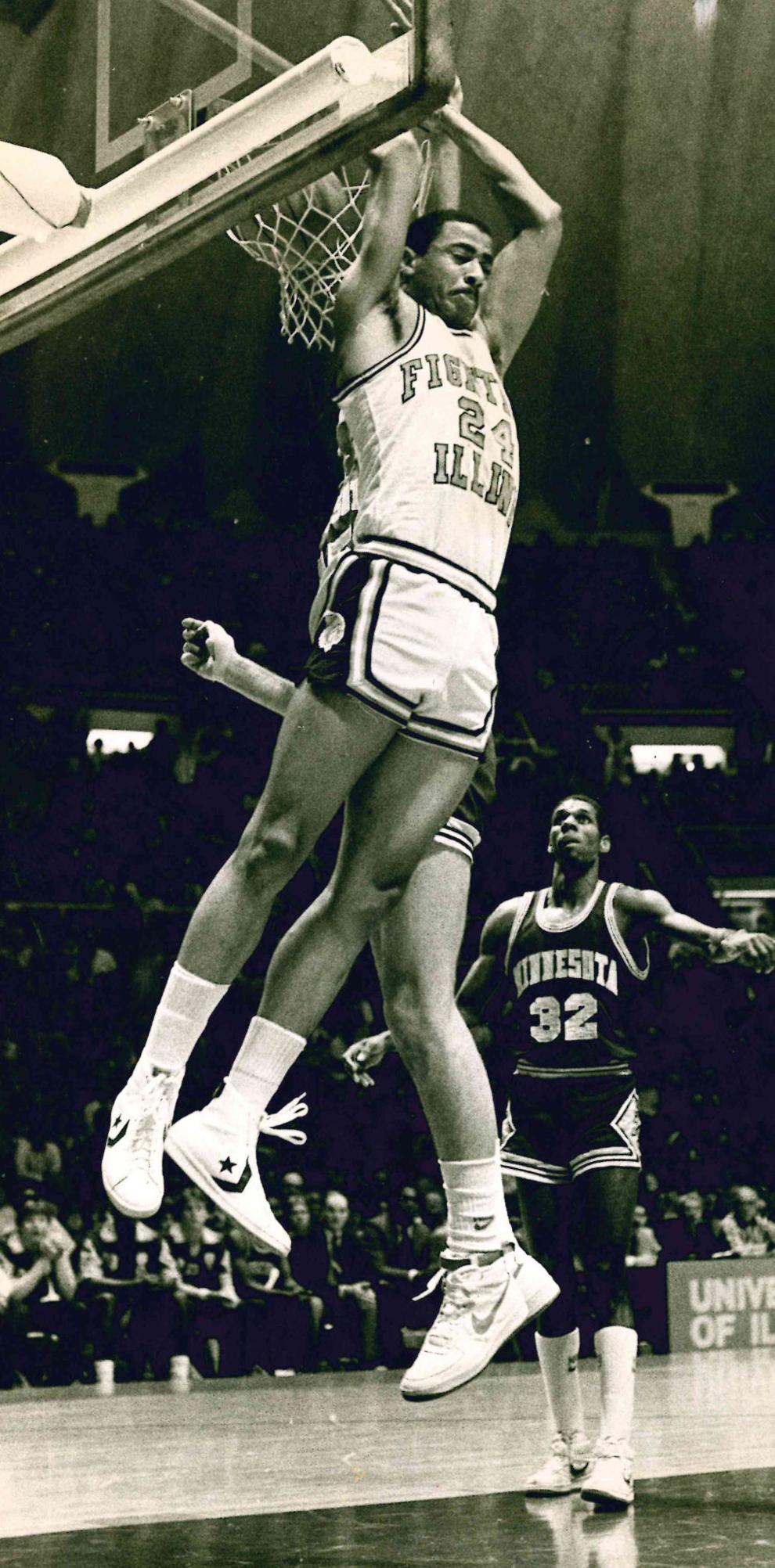 Efrem Winters
Fierce Rebound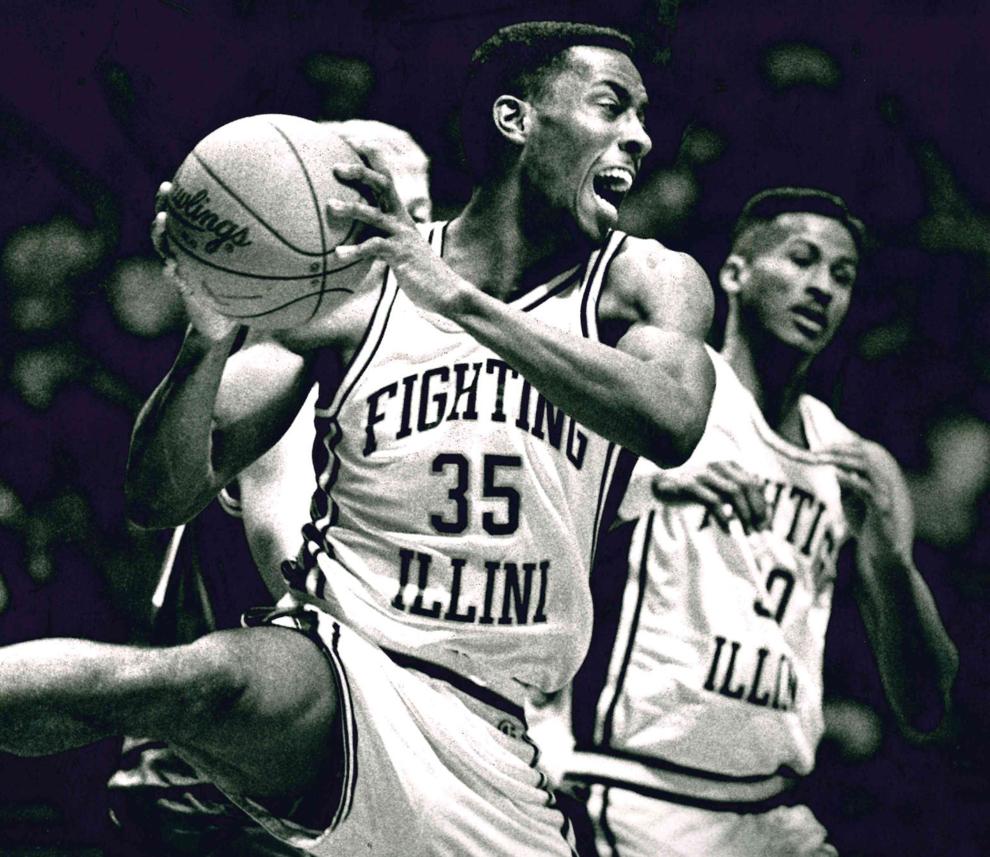 Free for all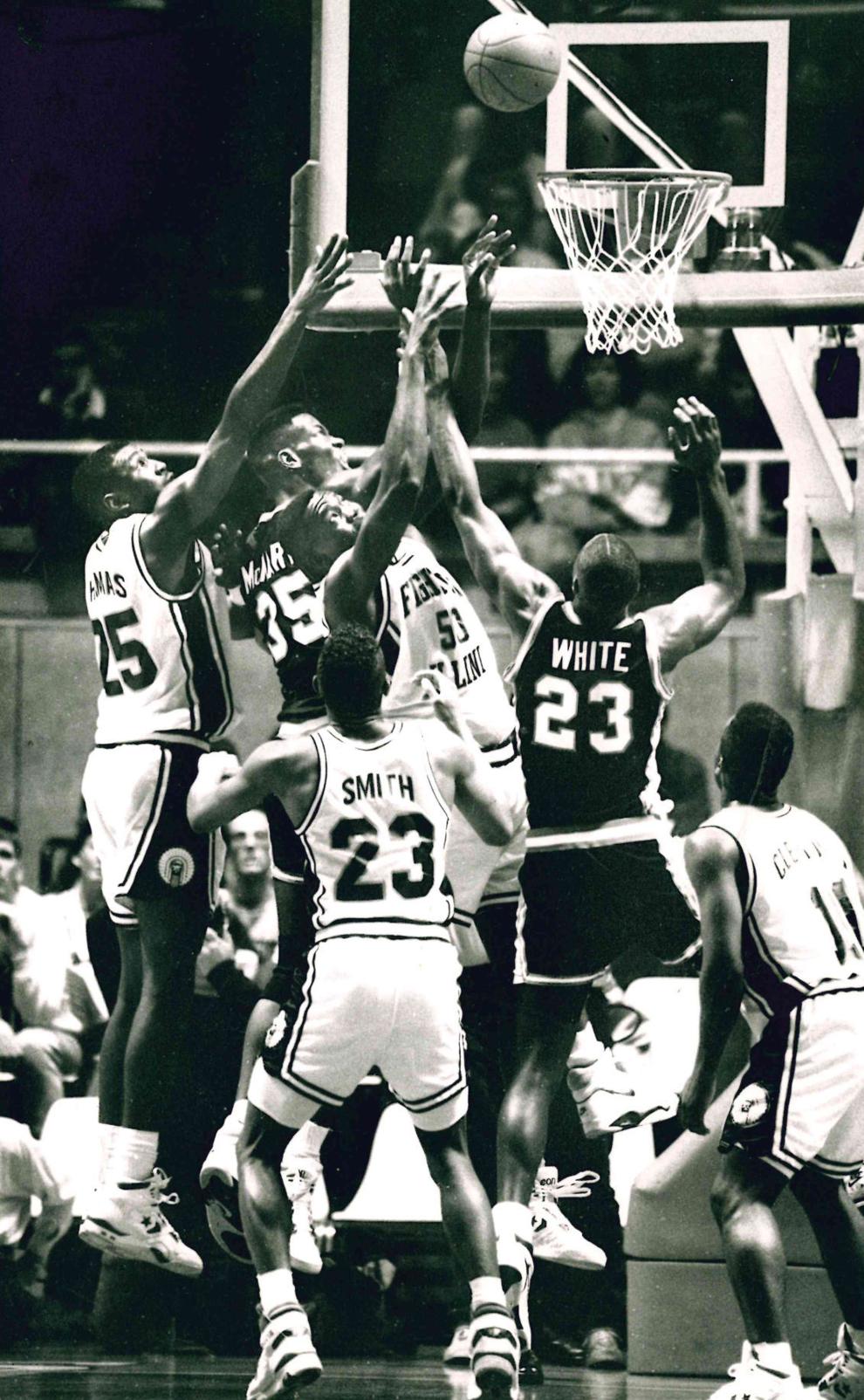 Getting physical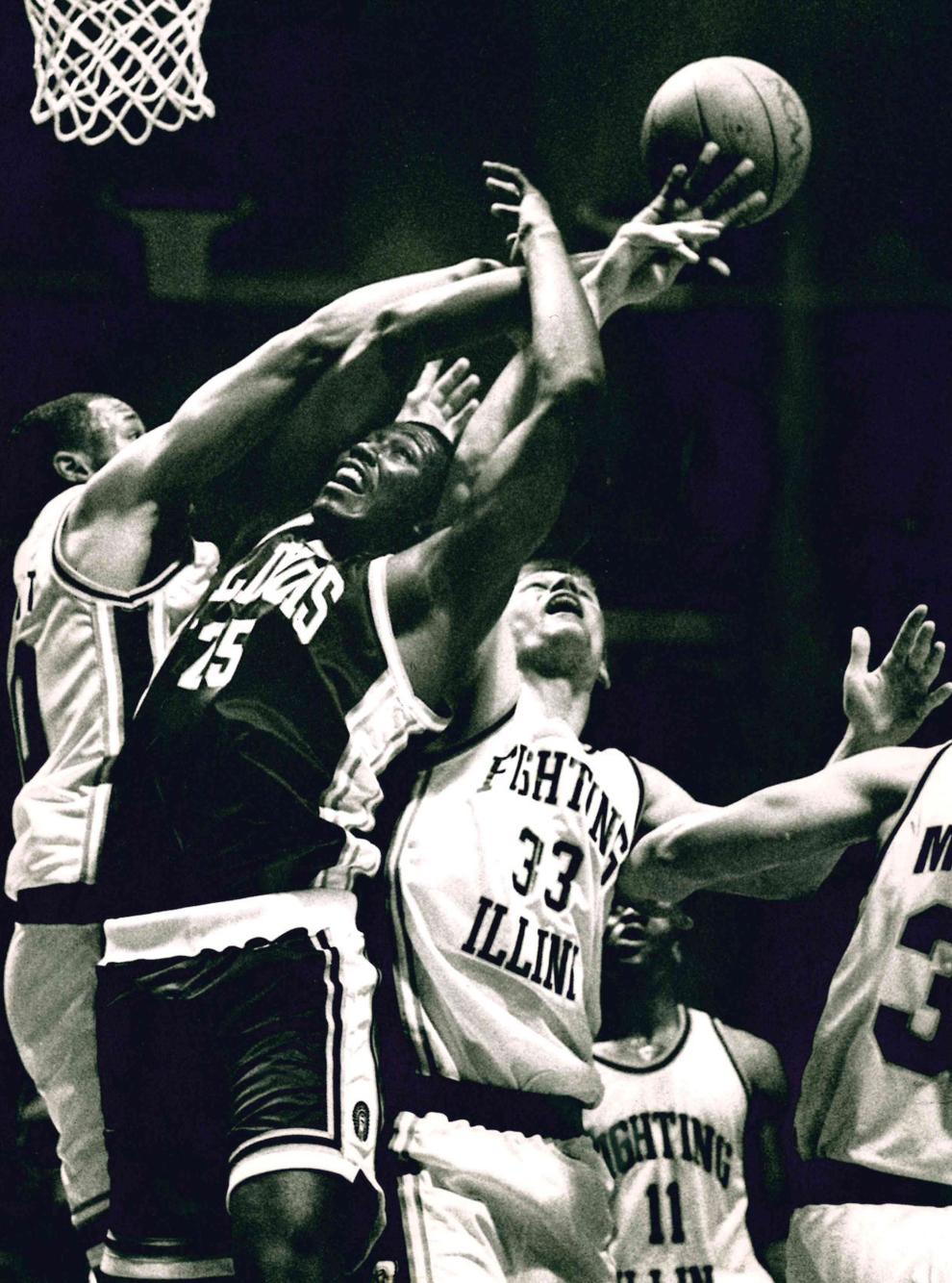 Hero of the hour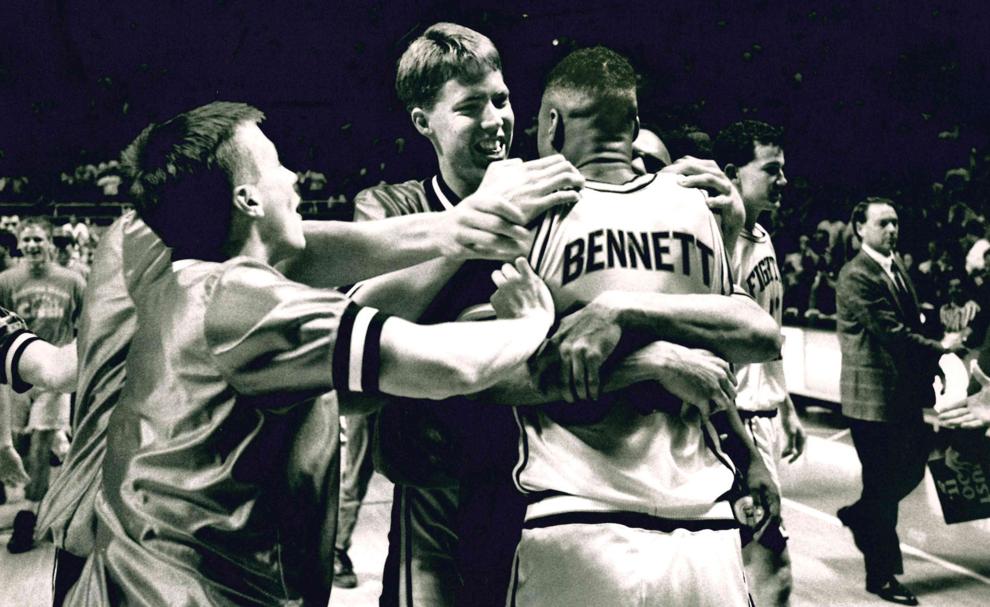 Illinettes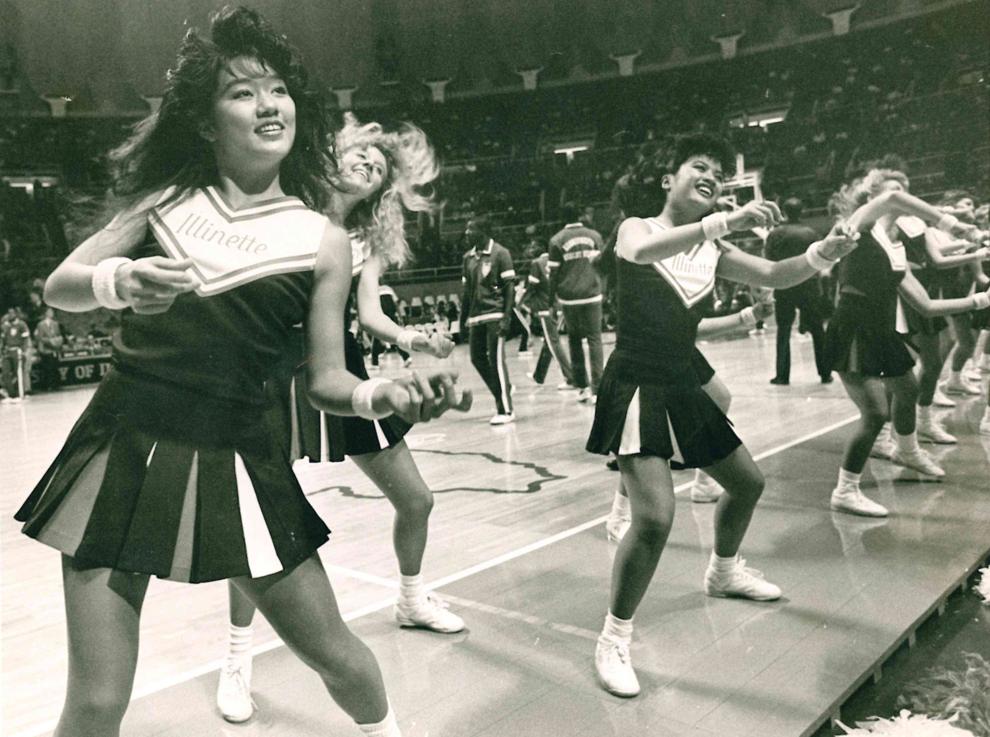 Illinois v. Iowa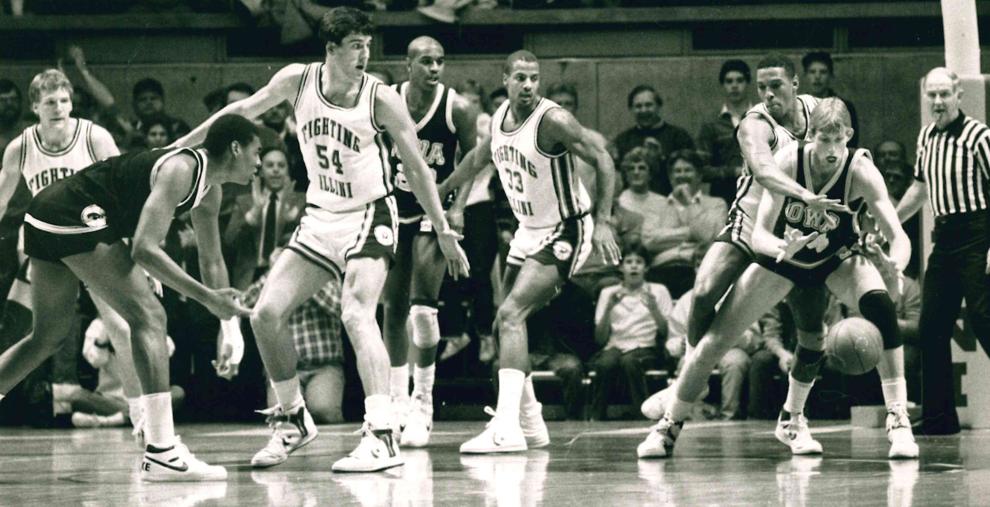 In traffic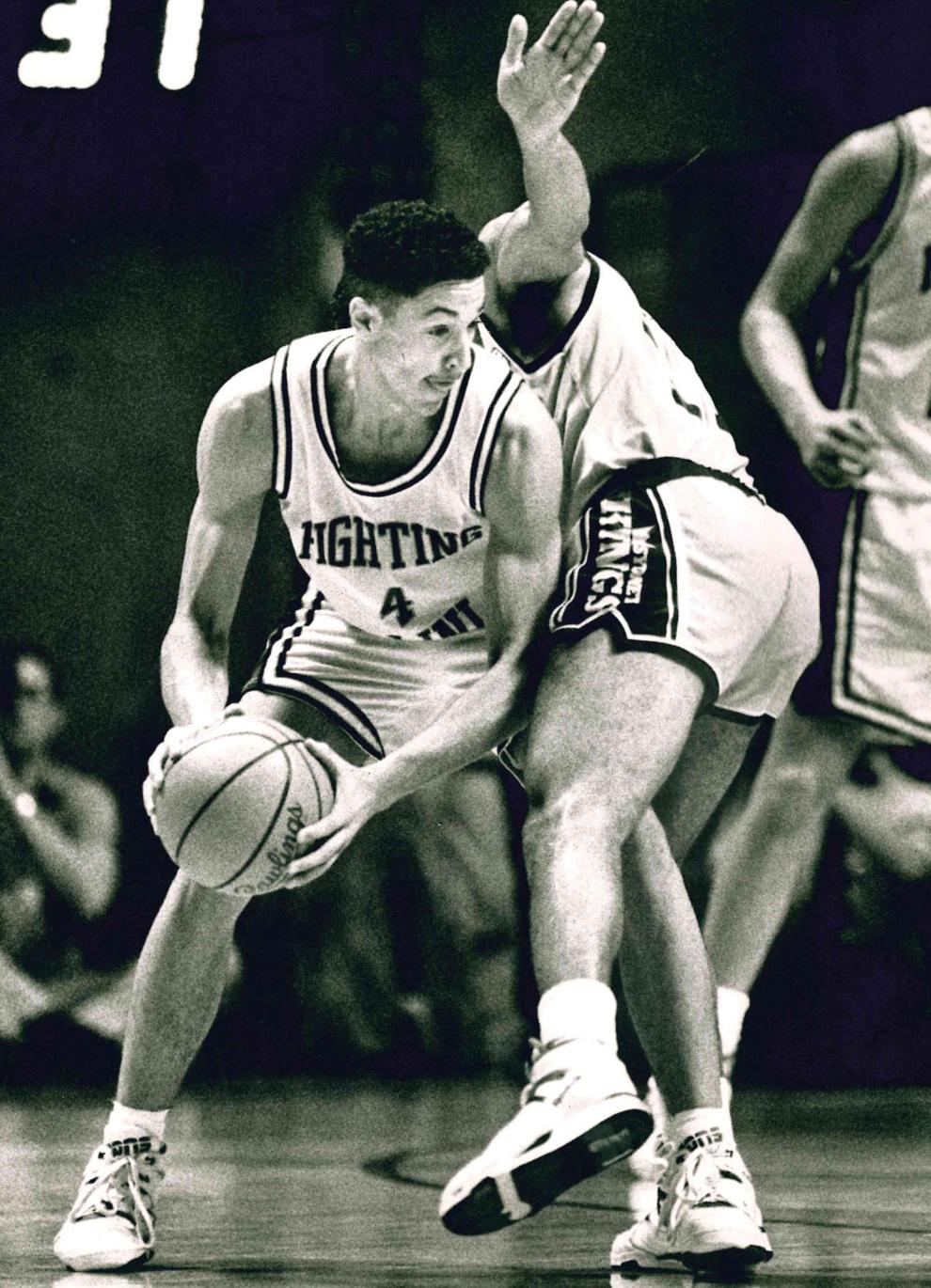 Kicking back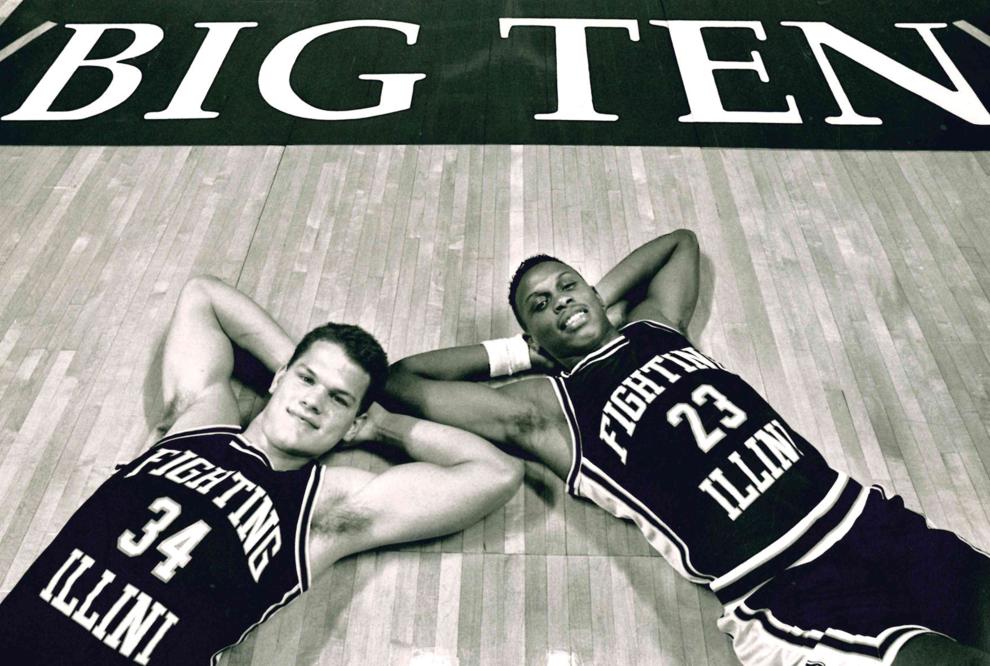 Long bombs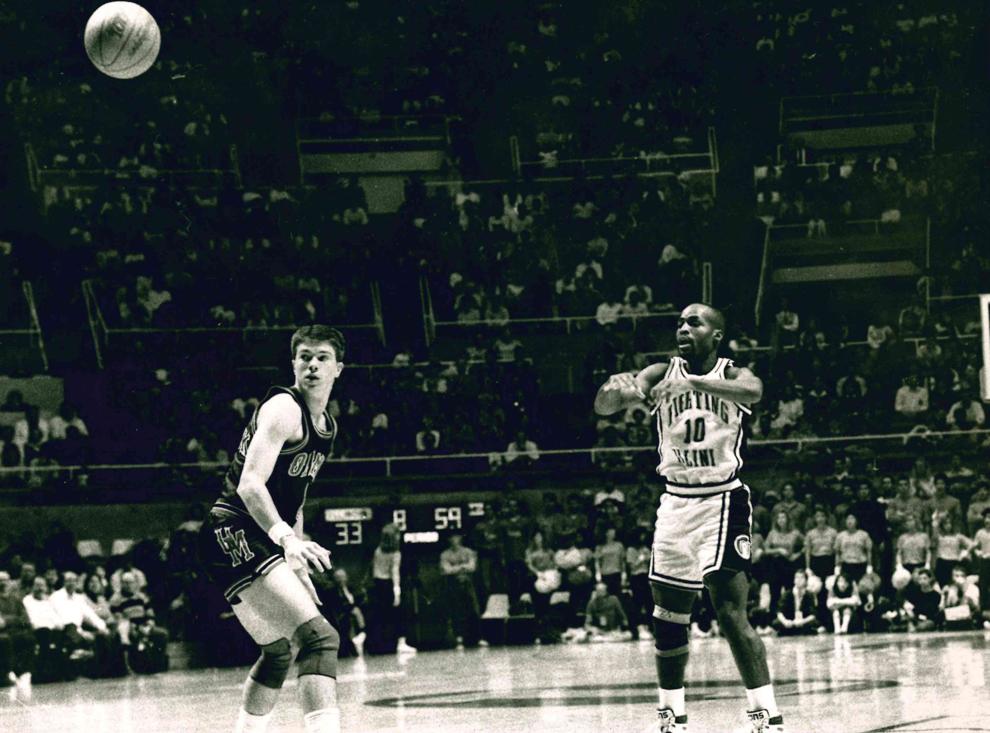 Nick Anderson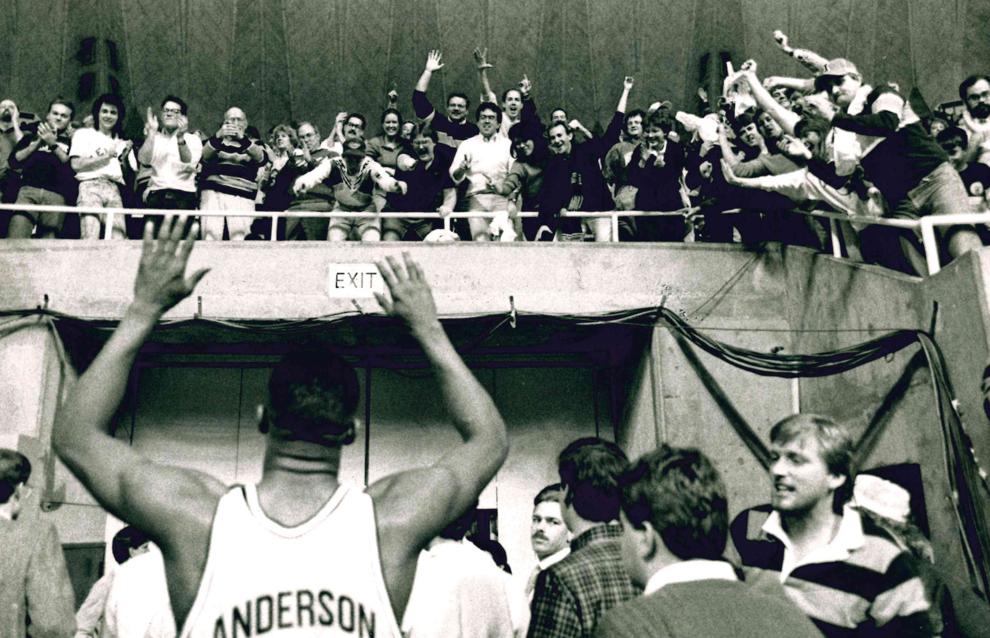 Pep band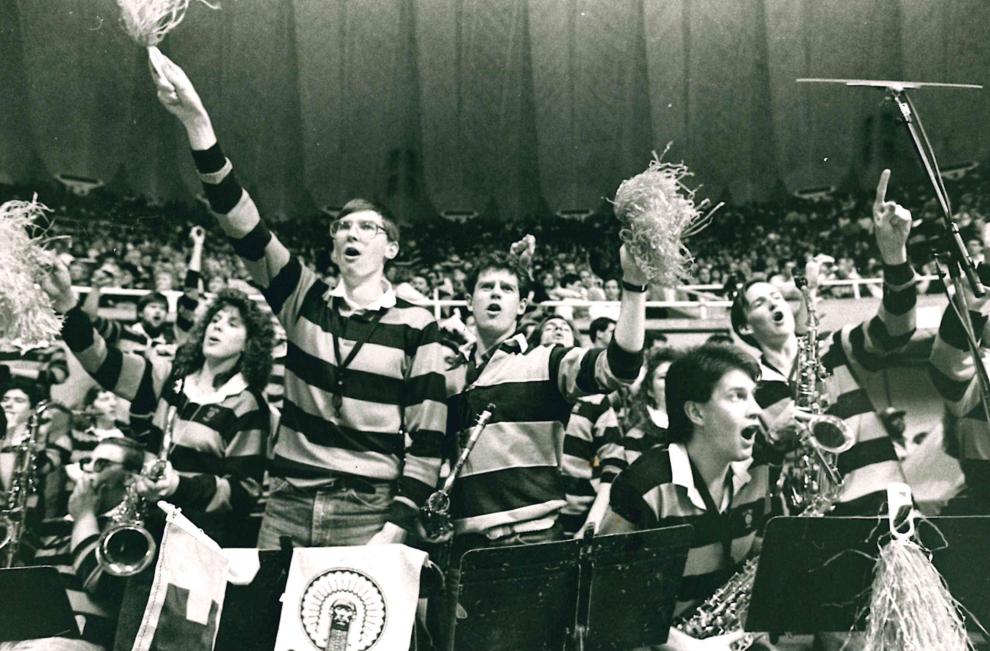 Rebound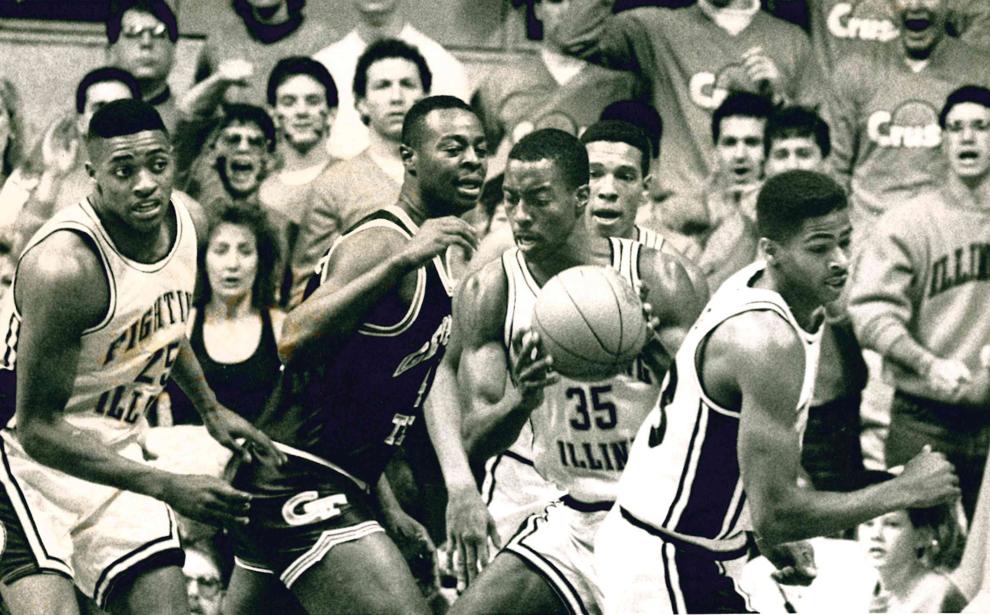 Relatives?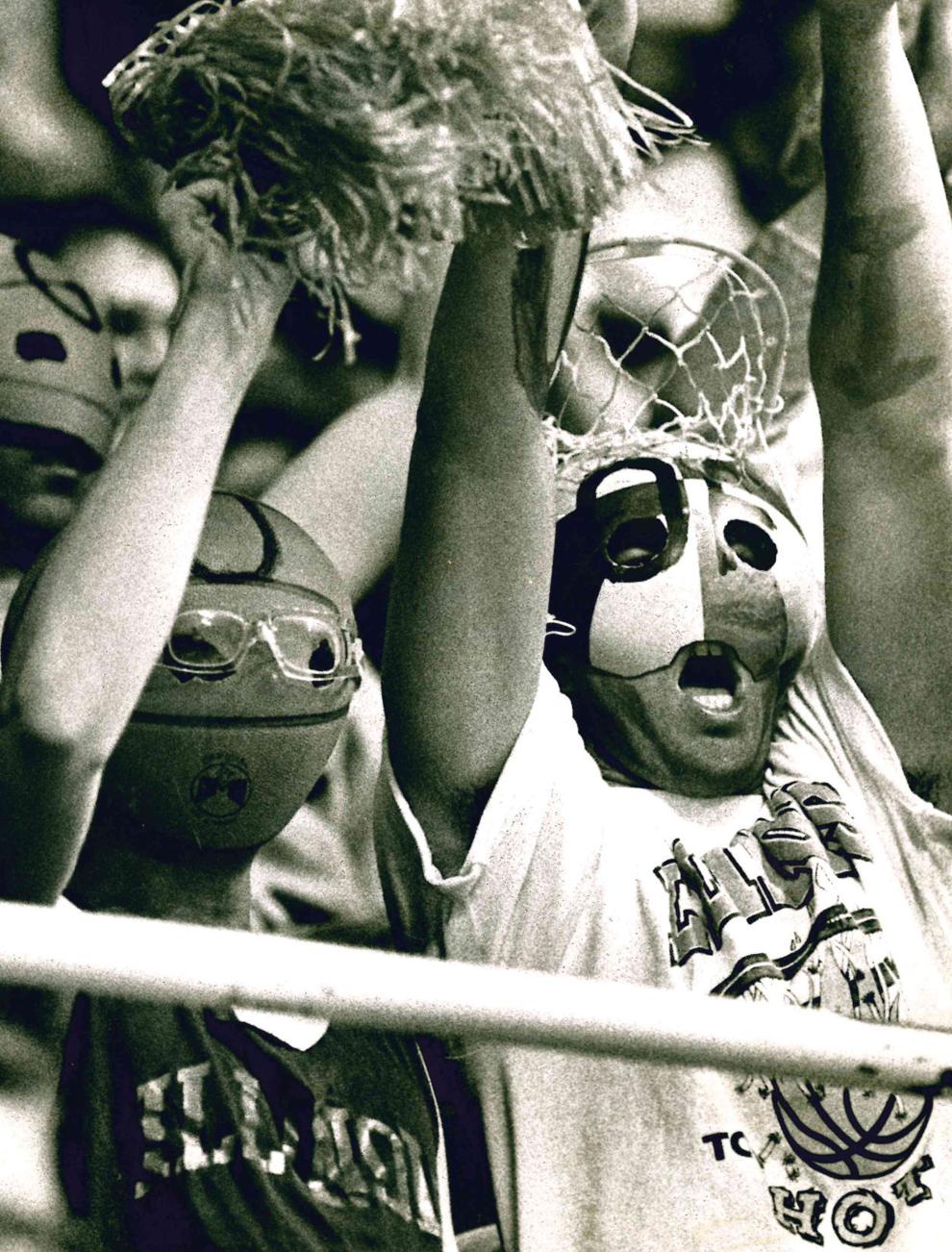 Talk of the Big Ten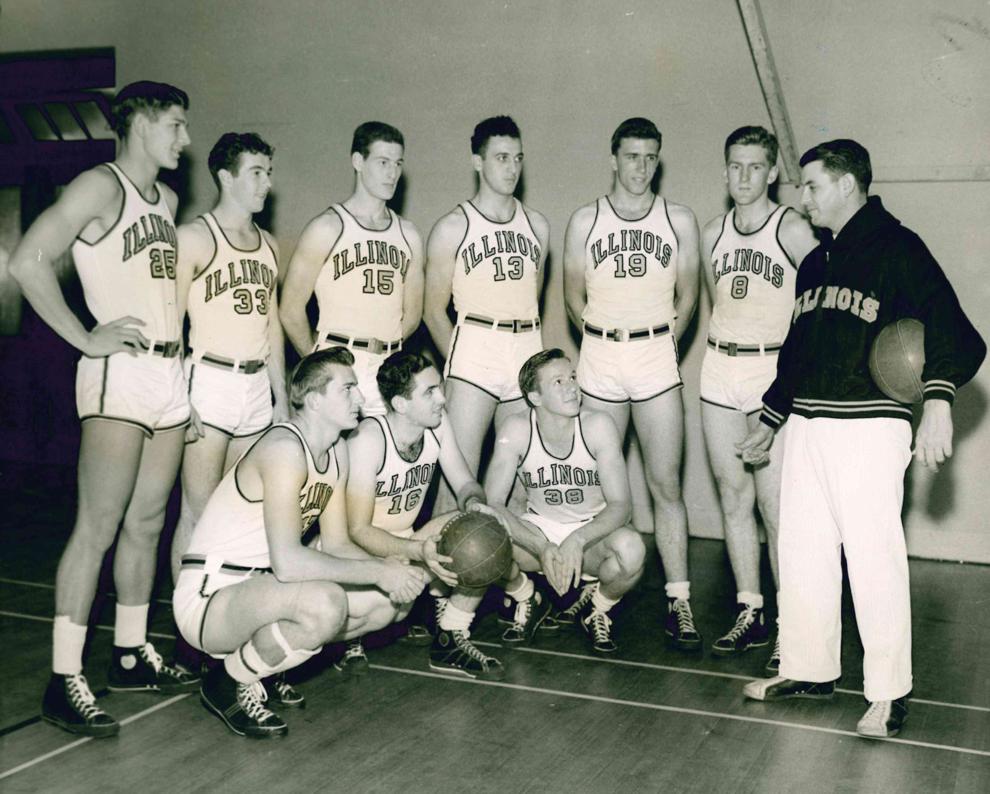 To the wire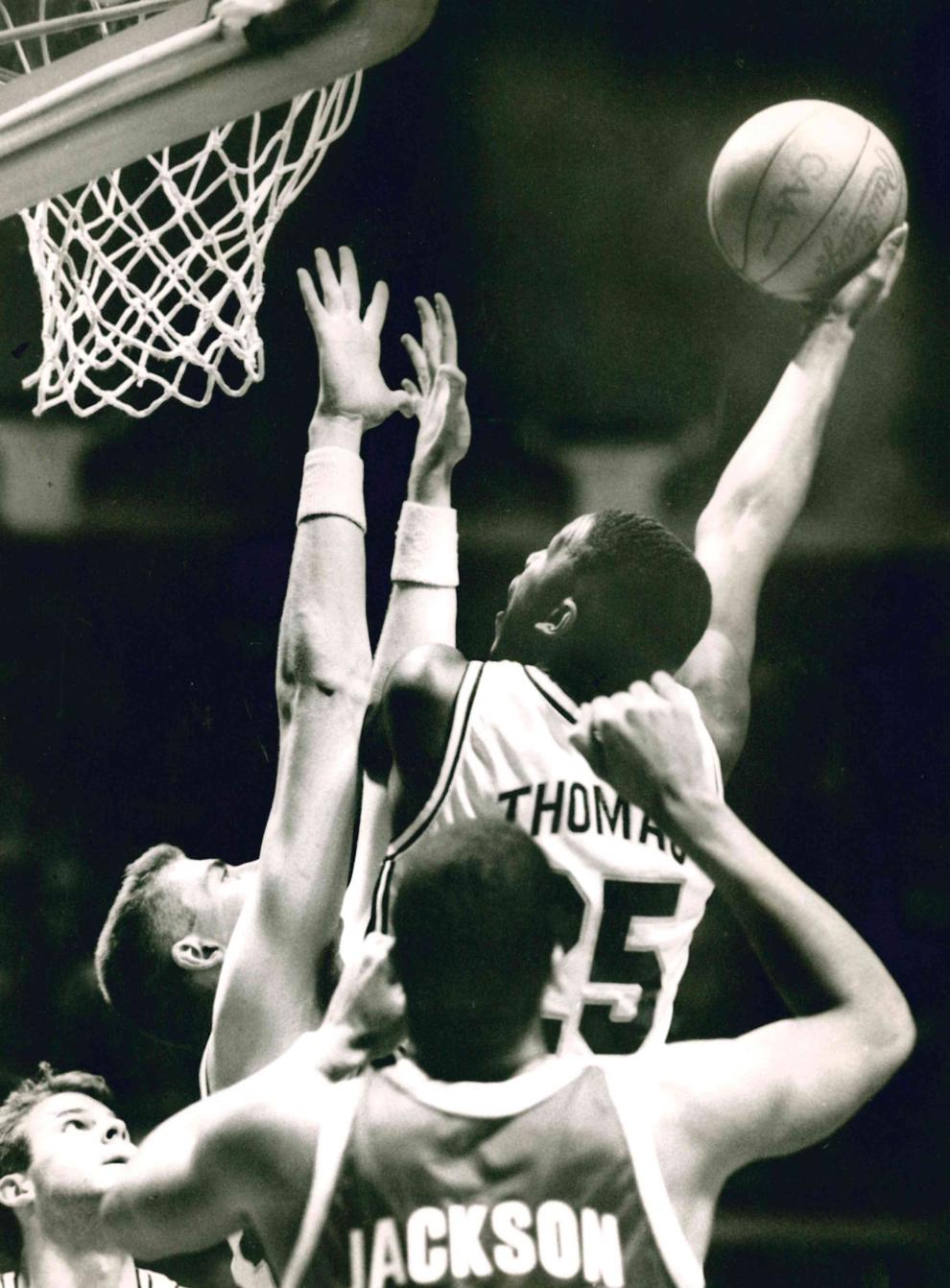 Tony Wysinger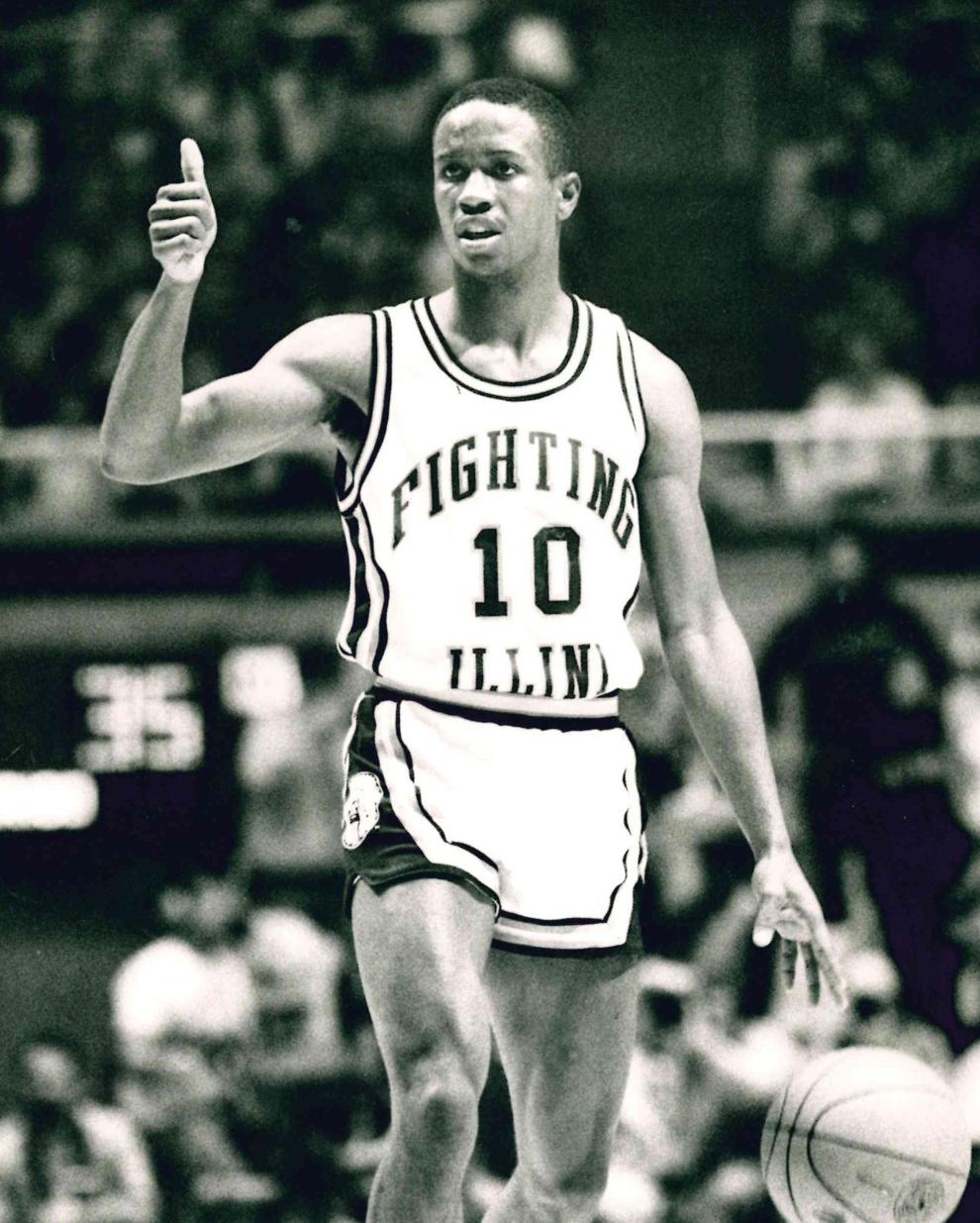 Warming up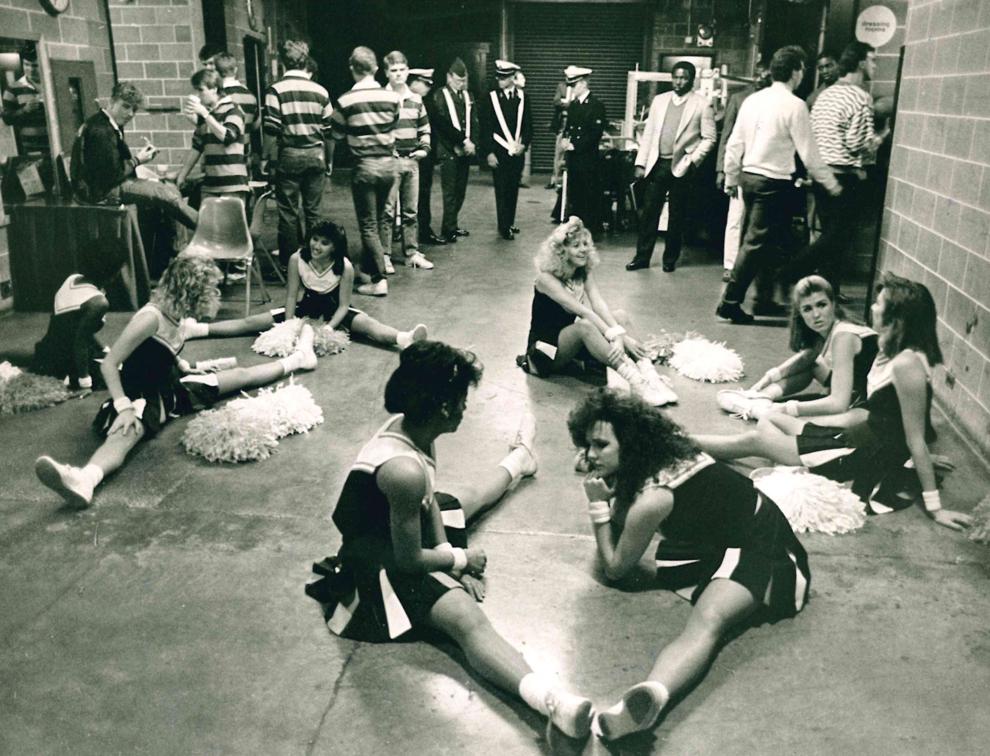 Whiz Kids Big Ten champs in '42, '43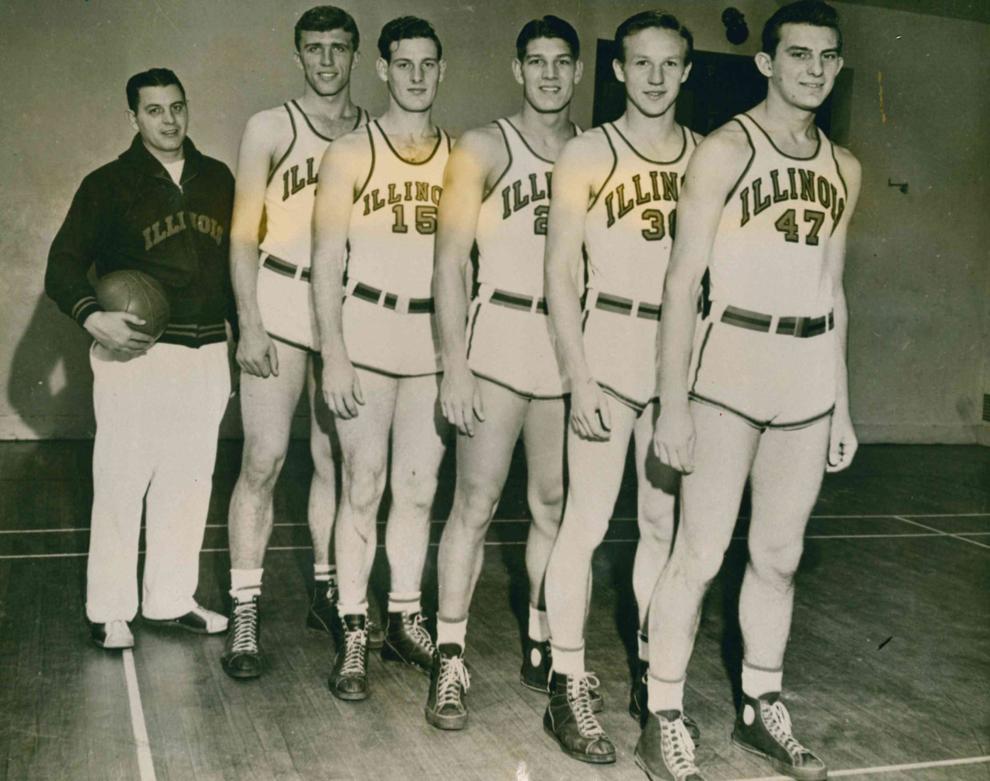 Wrong, Mr. Referee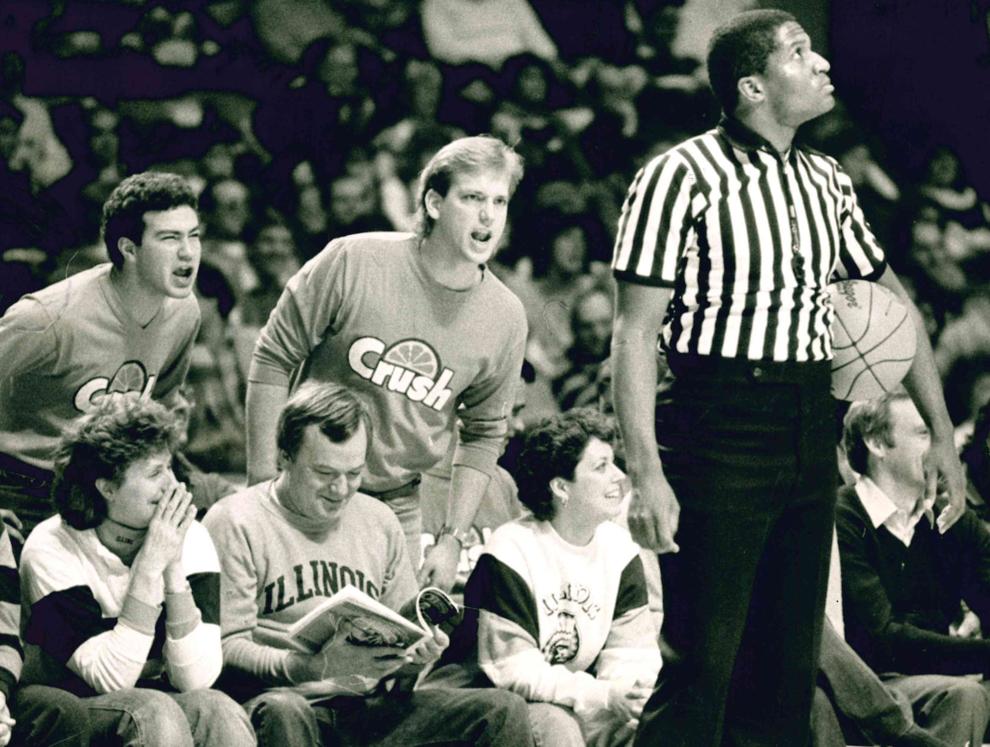 Contact Joey Wagner at (217) 421-6970. Follow him on Twitter: @mrwagner25