The postponement as a result of ongoing concerns centering around the COVID-19 global pandemic is done. Whitman and Smith are seeking a step forward. The football team is in a "discretionary period," meaning they can go home or remain on campus and plan to reconvene on Aug. 24 when classes begin.
There are lingering questions around eligibility, scholarship limits and what the team will be allowed to do during the 20-hour weekly limit imposed in the coming months. But perhaps the biggest question surrounding the football team regards a potential spring football season. What does that look like? When will it start and end? How many games? How will it work for eligibility? What about planning it around the NFL Draft? Can, and should, college athletes really play two seasons of football in one calendar year?
"We want to play football as soon as we possibly can," Smith said. "Talking with our seniors, yes, eligibility questions. If there's a spring schedule, what will it look like? The normal concerns, having two seasons in one calendar year, of course, is there. It's real."
The two biggest questions, Whitman, the University of Illinois athletic director, said in a Zoom meeting on Wednesday were the spring season and eligibility for student athletes, but universities haven't gotten word yet from the NCAA about that. Thought Whitman said a substantive spring season could render the eligibility questions moot. In the spring, the NCAA allowed spring athletes another year of eligibility and universities to expand their financial aid to keep players on scholarship. The NCAA offered a bit of clarity on that Wednesday evening. 
The Division I Council recommended the Division I Board of Directors adopt some minimum protections for student-athletes whose sport seasons are impacted by the COVID-19 pandemic and will finalize recommendations before Aug. 21. The Council met virtually Wednesday.
The Council recommended the board provide fall sport student-athletes who compete and then opt out of future participation or have a season cut short due to COVID-19: (1) an extension of their five-year period of eligibility; and (2) an additional season of competition if they participate in 50% or less of the maximum number of competitions allowed in each sport by Division I rules.
"Certainly we intend to continue to evaluate (a spring season)," Whitman said. "We believe that's a very real possibility for the return of competition in our fall sports. We're actively studying that.
"I think what's really important to me, and I think all of our athletic directors, is that is a meaningful, substantive opportunity. We're going to ask our student athletes to use a year of their eligibility to participate then it's got to be worth it for them. It's got to be something that has real meaning and value. That's something we're going to spend a lot of time trying to develop here in the days and weeks to come."
Smith said football coaches and athletic directors have frequently met since April for discussions about the upcoming season and Whitman said discussions about a spring season were "talked about in concept." On Wednesday, Ohio State football head coach Ryan Day proposed an eight-week season that started in January.
A lot of factors play in, Smith said, including early enrolling freshmen, the NFL Draft and the number of games in a calendar year. It's important, he noted, to view spring 2020 and fall 2021 as a tandem instead of two separate entities, which was also echoed by Wisconsin head coach Paul Chryst.
"Of course, everybody wants to play football as soon as possible so you come up with ideas," Smith said. "I think we can come up with a plan for the spring. To me it's more coming up with a plan for the spring and the fall; that plan. None of us have been through that. It will be interesting to see how those discussions go."
Illinois junior safety Sydney Brown said he usually operates on the optimistic side but struggles to grasp the reality of a spring season because of the NFL Draft and also wonders about playing two seasons so closely together.
"I struggle to see — I'm an optimistic guy — I want to have a spring season but I struggle to see us having a spring season, honestly, just with the NFL Draft being around then," Brown said. "Stuff like that is not going to change, honestly. From the looks of it right now to be honest with you, I don't see us playing until next fall.
"I'm keeping a positive mindset. I want that spring season; it's just hard to see it right now, you know? To just flip the season over to the spring and do it like that? It just doesn't seem right just because of everything that takes place in the spring. I struggle to see that a little bit."
Though it's an uncharted path, Whitman and Smith sounded optimistic that the Big Ten could make a spring season a possibility. Whitman said there is a working group that meets daily to study the plausibility of a spring season.
"There are a lot of considerations, but the reality is that any time you face adversity like this, it's easy to say, 'Oh, we can't do that,' and be dismissive," Whitman said. "I think that in the most adverse situations is when you come out with the most creative ideas. We're going to get the right people in the room and really dive into the weeds on how we can make this work.
"We've got to be thoughtful of element of the game and how much we can realistically and fairly expect and ask of our student athletes.
"It's got to be a spring and a fall plan. It can't be spring in isolation and it can't be fall in isolation. We've got to look at it in the collective. I think there's a path forward. We don't know yet exactly what it looks like but we think we've got enough experience and intelligence in the room, creativity, that with enough time we'll be able to put a plan together that could work."
Brown longs for more football and had rave reviews about the five days of training camp over the last six days. Senior cornerback Tony Adams, as Smith said several times, is trying to operate within things they can control. If a spring season is the plan, that's the plan.
"Whatever our coaching staff wants to do, I'd be willing to do it," Adams said. "Just listening to my coaches and if they opt to have a spring season, I'll be there full circle."
---
15 Illini photos from our archives
Recognize these players? 15 Illini photos from our archives 🏈
Receiver Martin Jones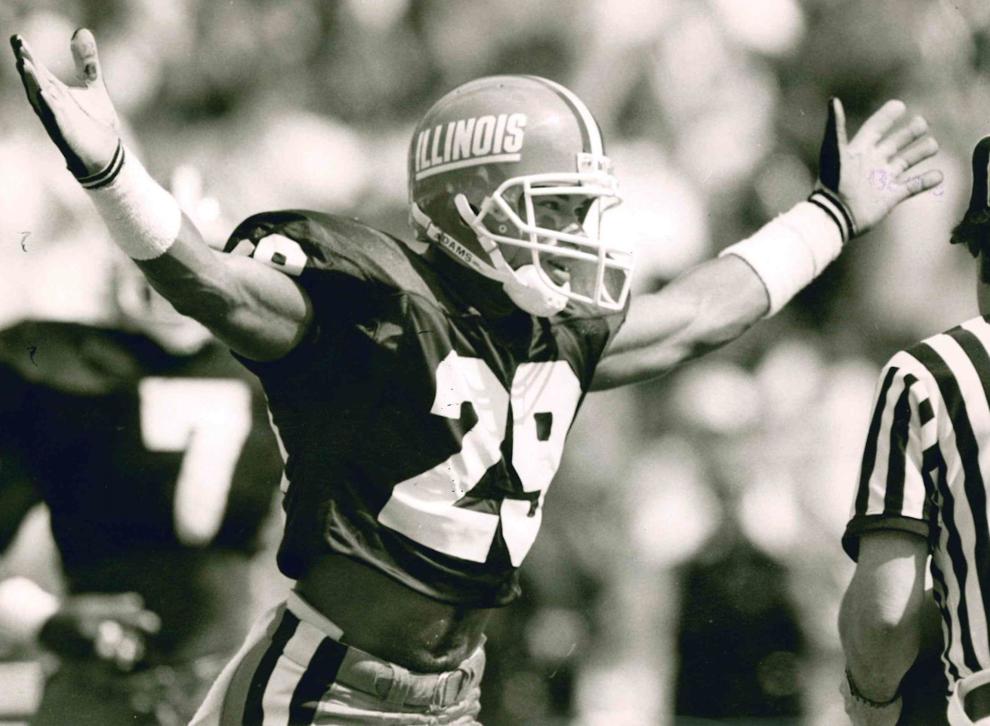 Sideline bench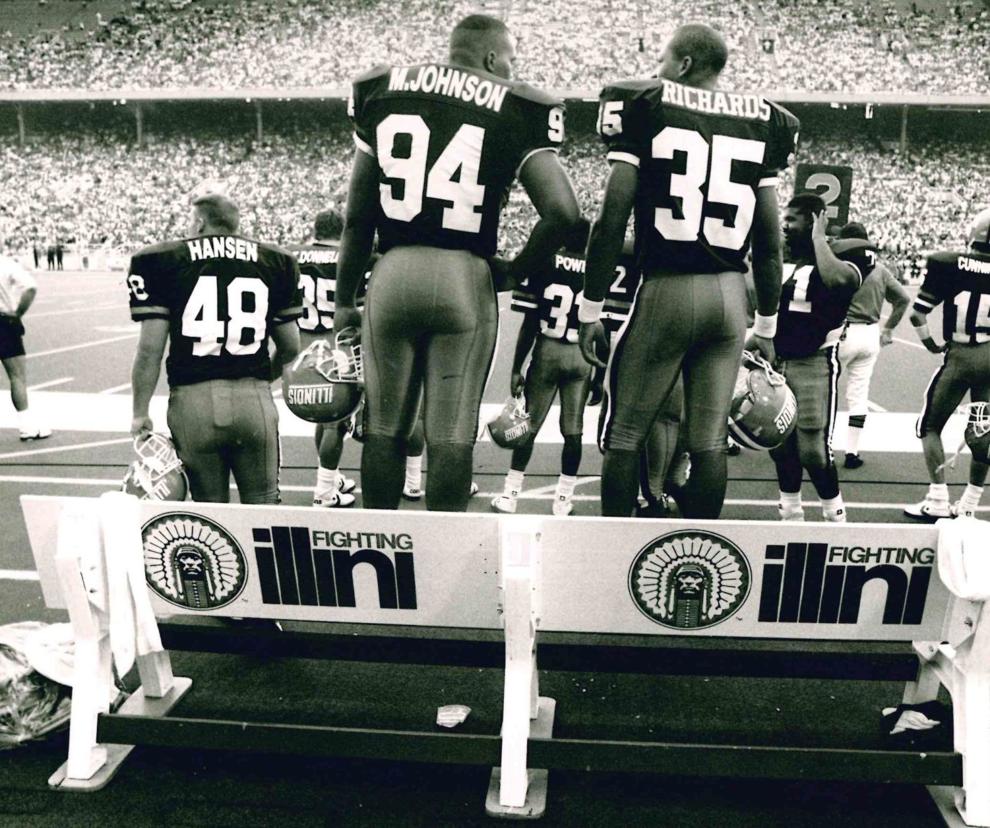 Forry Wells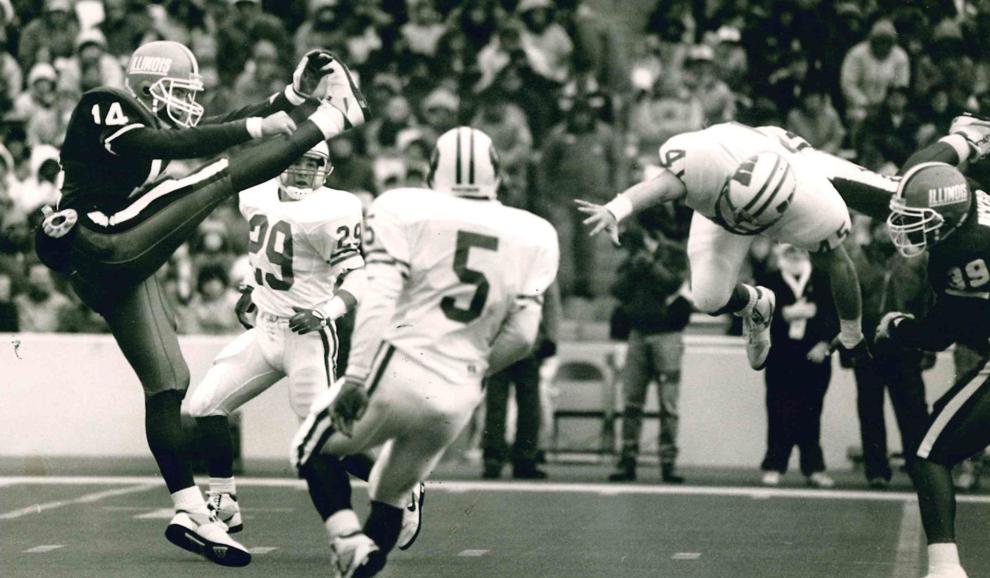 Verduzco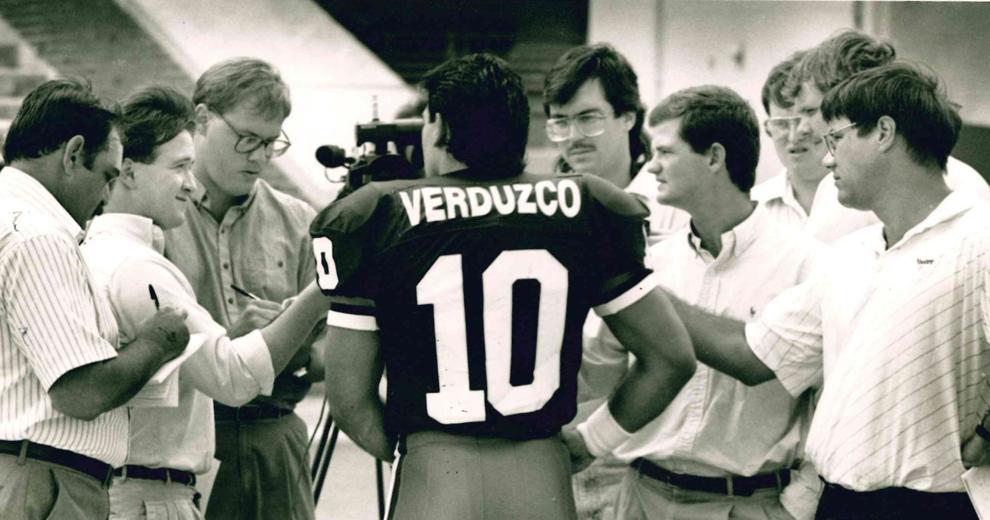 Carroll "Stub" Hohenstein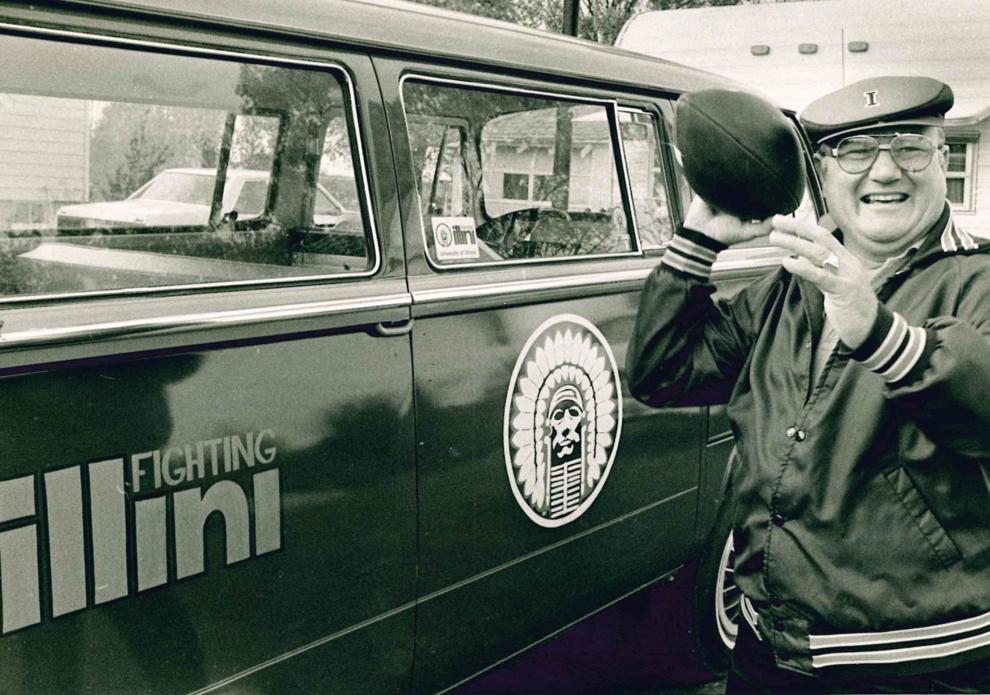 Fans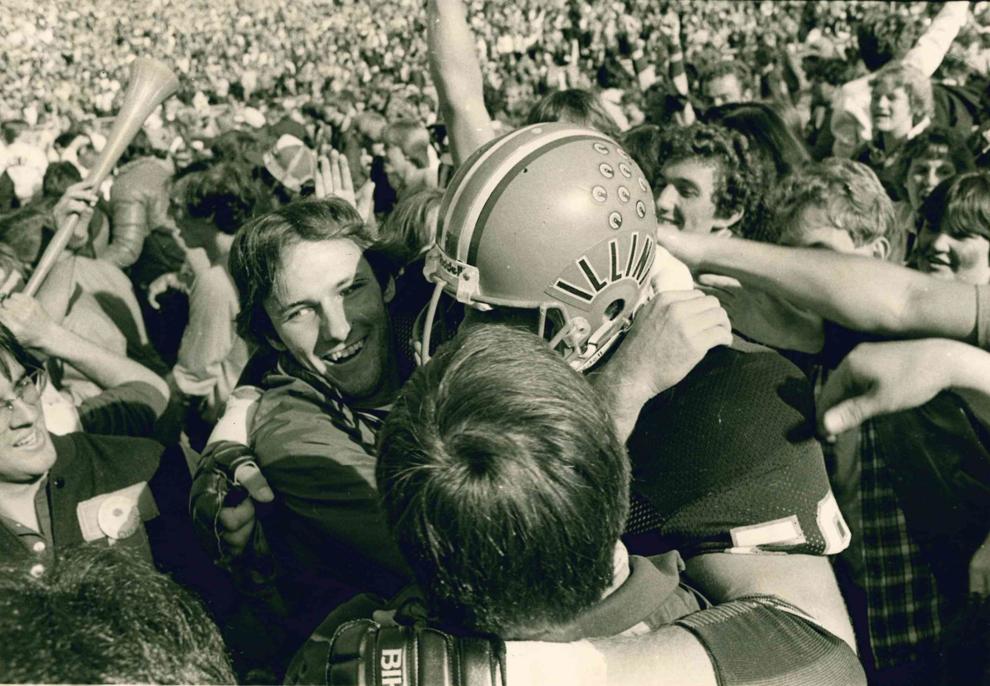 Scoreboard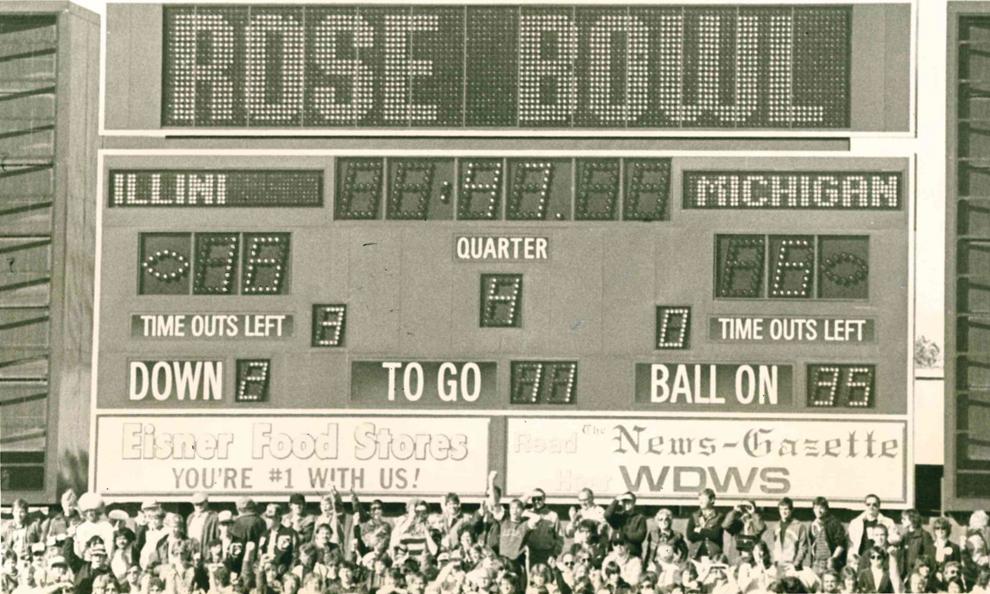 Jack Trudeau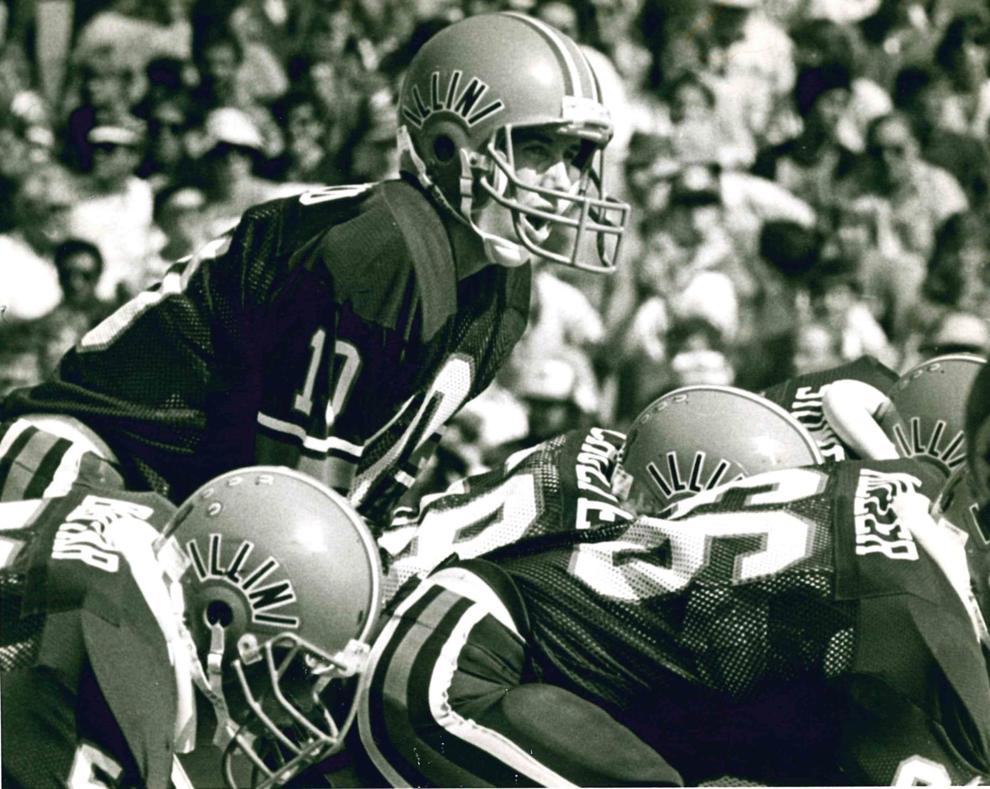 Football coaches
Marlon Primous and Frank Hartley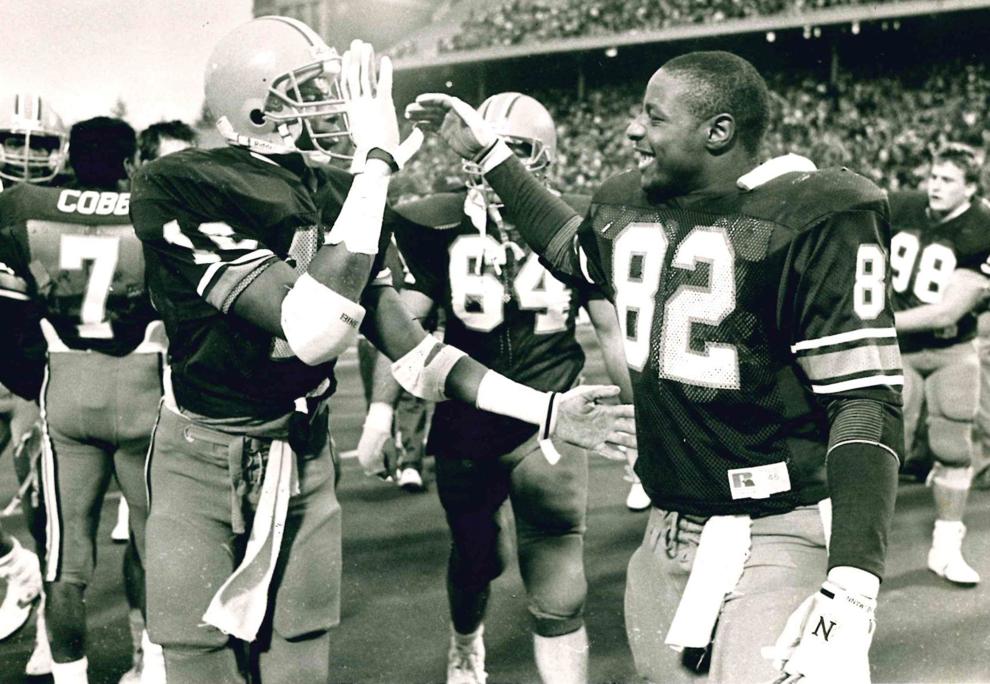 Rose Bowl stein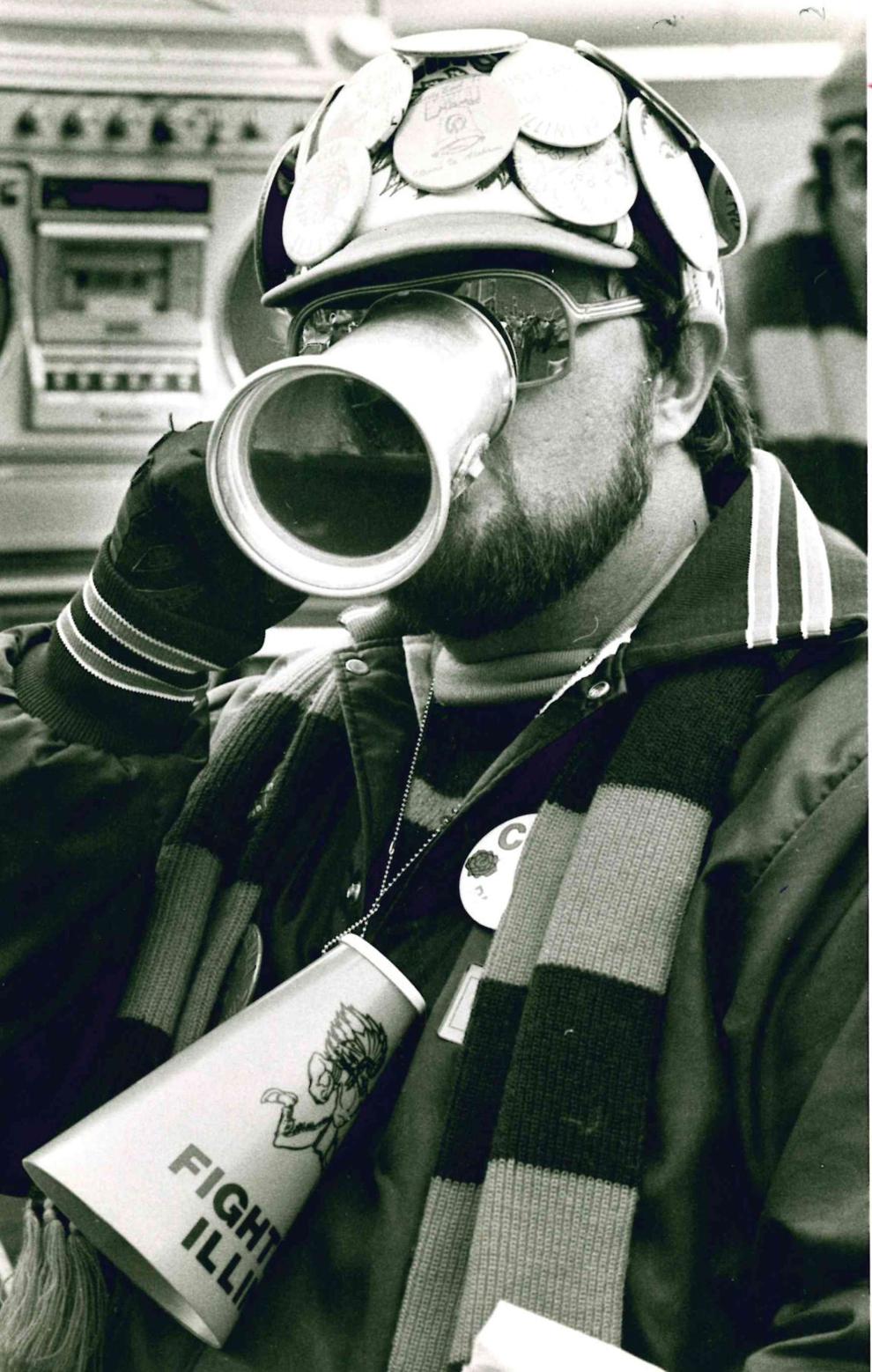 Bob Blackman and some Illini players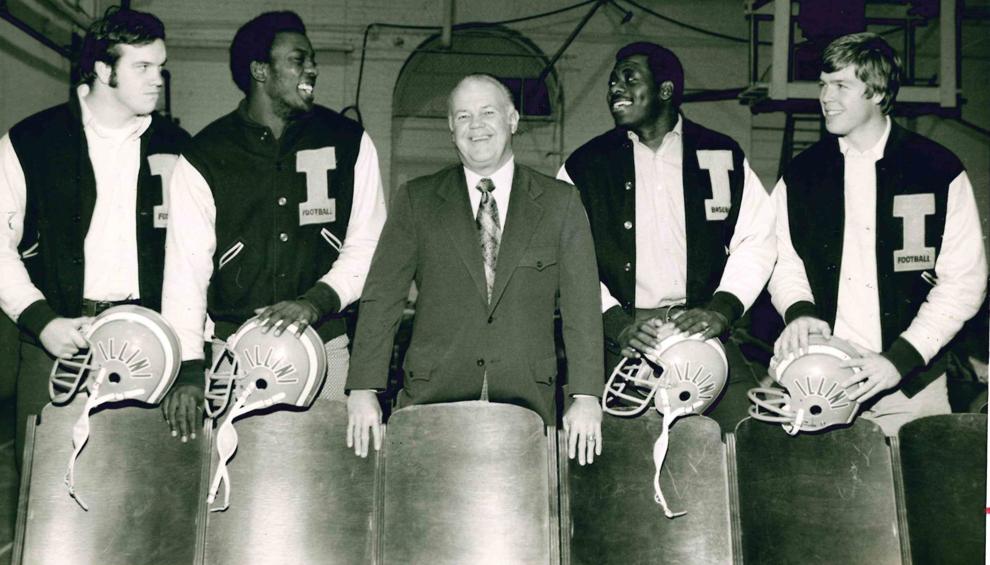 Co-captains and coach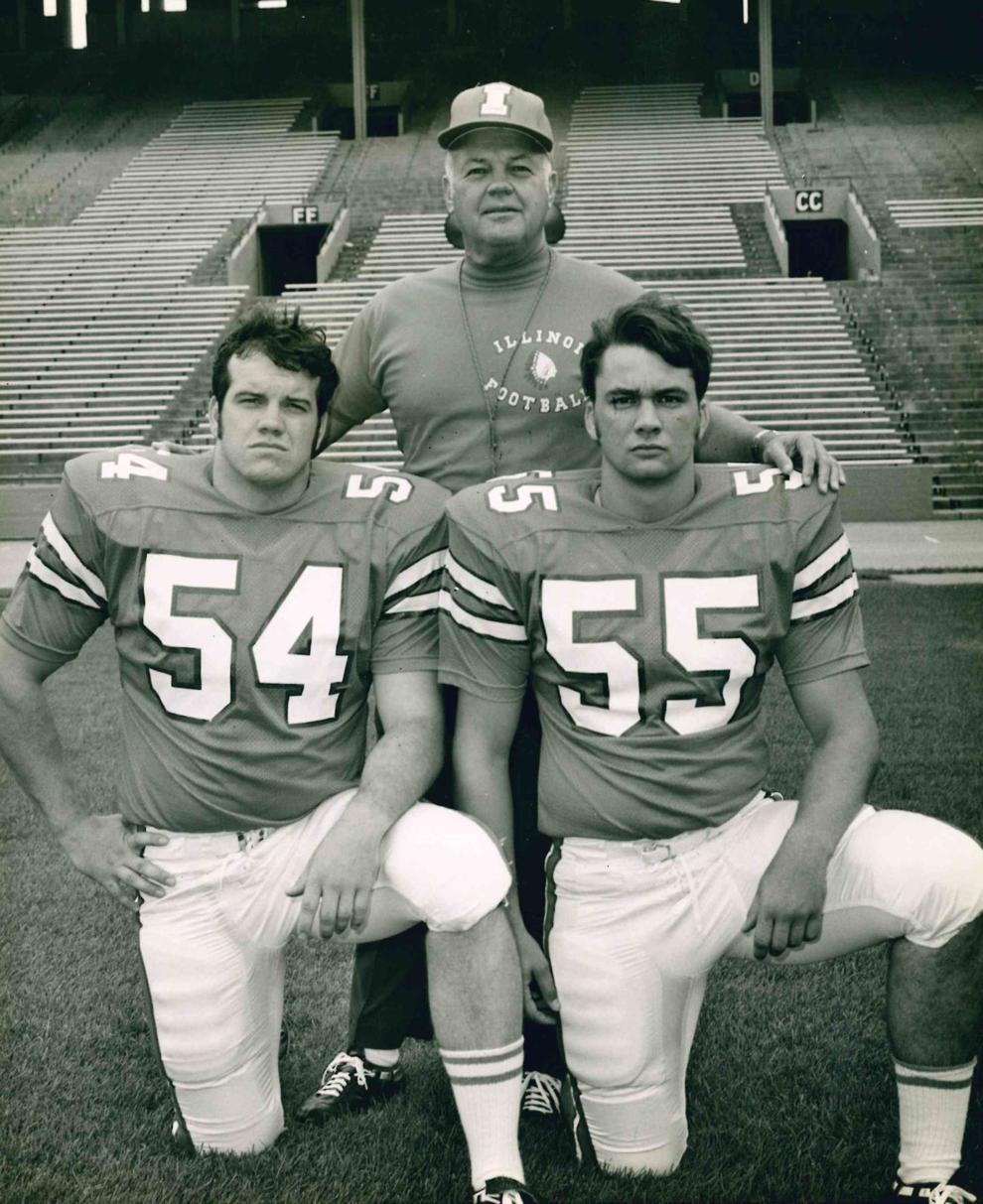 Rosy fans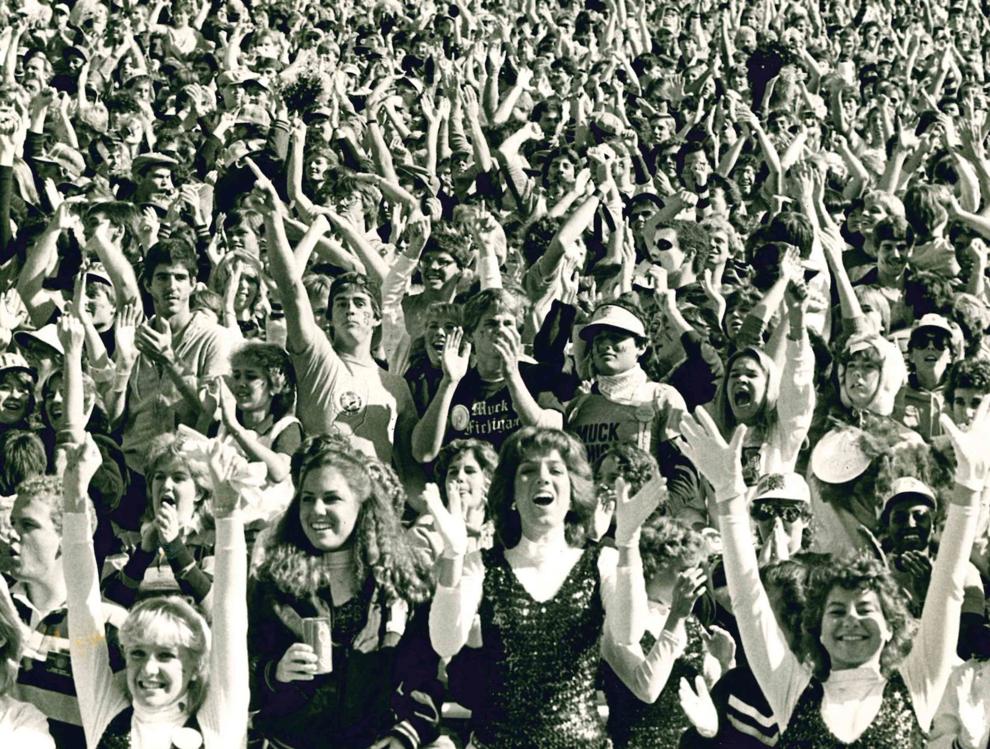 Team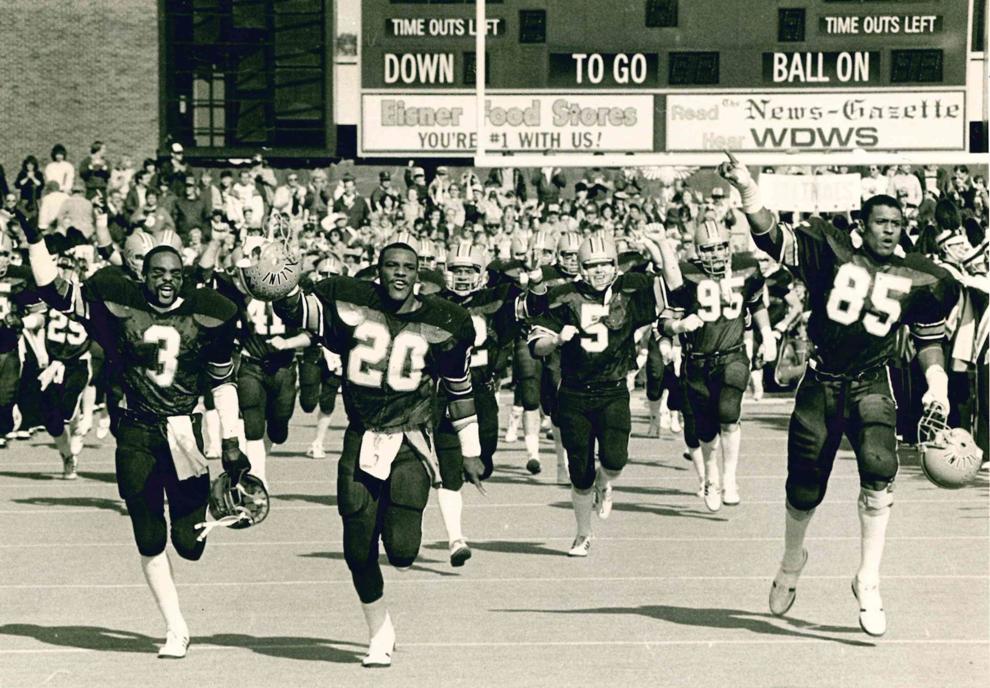 Contact Joey Wagner at (217) 421-6970. Follow him on Twitter: @mrwagner25