DECATUR — The October 2019 Decatur Public Schools Hall of Fame class was inducted at halftime of Friday's MacArthur at Eisenhower game.
The class, the seventh full class since the Hall of Fame was formed in 2016, was: Don Spain (Eisenhower baseball), Michael Clevenger (MacArthur track and cross country), Raisa Taylor (Eisenhower basketball), Emily Price (Eisenhower softball), Jad Mason (MacArthur football), Ty Mason (MacArthur football), James Wills (Lakeview wrestling), Paula Keller Holtman (Stephen Decatur basketball and softball), Greg Watchinski (Stephen Decatur track), Mike Larson (Lakeview track and cross country), Mike Wilks (Eisenhower volleyball coach) and the 1986 MacArthur boys track and field team.
Here's a look at each of the Hall of Famers:
Donald Spain, Eisenhower, baseball
One of Decatur's all-time greats on the baseball field, Spain is entering the Hall of Fame posthumously — he died of cancer on July 4.
Spain was a star on the Eisenhower baseball team, leading the Panthers to a Capitol Conference title his senior year in 1966, which included a no-hitter against St. Teresa. He went 9-1 — his only loss to Danville in the sectional final — and had a 0.26 ERA with 100 strikeouts in 70 innings.
Spain went on to pitch at Eastern Illinois, and was drafted by the Los Angeles Dodgers in the 41st round of the 1966 draft.
In his first stop in the Pioneer Rookie League in Ogden, Utah, his manager was eventual Dodgers manager Tom Lasorda, who Spain remained in contact with his entire life.
He later joined the Atlanta Braves organization and made it to the Double-A level. He was on the 40-man roster and went to spring training with the team in 1969, when the team included all-time greats Hank Aaron and Joe Torre.
Spain played in the minor leagues for six seasons. His career was cut short by a rotator cuff injury in 1971 — his last stop was as a player/coach for the Decatur Commodores, who were affiliated with the San Francisco Giants.
After Spain's playing career, he went on to coach for the Decatur American Legion team and later helped start the Mount Zion legion team, which he took to a state title.
Michael Clevenger, MacArthur, track and cross country
Decatur has had several great distance runners, but none better than Clevenger, who won five individual state titles in his junior and senior seasons at MacArthur in 2010-11 and 2011-12.
Clevenger began high school more interested in playing soccer, and as a freshman won the cross country regional in Champaign before his dad drove him to Mahomet to help the Generals win a soccer regional.
Clevenger placed 63rd at the state cross country meet as a freshman and was 10th in the 3,200 in track, but it was during the summer before his sophomore year that he began training with MacArthur cross country coach Angelo Rinchiuso and dedicated himself to being a runner.
Clevenger fell prey to a hot day at state cross country as a sophomore, placing 36th. But that spring, he announced his presence with third-place finishes in both the 1,600 and 3,200.
Beginning with his junior season, Clevenger had a stretch that ranks among the most dominant for a distance runner in state history. He won back-to-back Class 2A state cross country titles, and Class 2A 3,200 titles in track, and took third in the 1,600 as a junior and won it as a senior.
Following his high school career, Clevenger ran cross country and track for the University of Notre Dame, and later Georgetown.
Raisa Taylor, Eisenhower, basketball
Taylor became Eisenhower's second all-time leading scorer with 1,345 points and is the only three-time H&R Macon County Girls Basketball Player of the Year.
As a senior in 2007, was also Illinois Basketball Coaches Association All-State First Team after averaging Taylor averaged 24 points, 6.5 rebounds, 3.5 assists, 4.4 steals and 2.3 blocks.
Taylor, also a standout volleyball player at Eisenhower, went on to a playing career at Bradley University, where she was 10th all-time in scoring at the time she graduated with 1,133 career points.
Emily Price, Eisenhower softball
One of the city's best ever as a power hitter, Price was also an outstanding defensive shortstop for the Panthers.
A four-year starter who was also all-county in basketball, Price was H&R Macon County Player of the Year as a senior in 2000, going .532 with 15 home runs, 10 doubles and 52 RBIs. Price graduated as the IHSA's all-time record-holder in doubles — her 61 remain 14th all-time. When she left Eisenhower, she owned the single-season and career records for home runs and RBIs.
Jad Mason, MacArthur, football
Mason struggled early in his football-playing career with the Generals, but was all-county as a junior and put it all together as a senior in 1985. Mason connected on 77 of 157 passes for 1,472 yards and 13 touchdowns to lead MacArthur to an 8-4 record and Decatur's first public schools playoff appearance, and earned H&R Macon County Player of the Year honors. He earned a scholarship to Purdue, but left the university and transferred to Millikin to focus on his academics.
You have free articles remaining.
Ty Mason, MacArthur, football
Mason was a year younger than his older brother Jad, but he blocked for Jad on the Generals' team that made the playoffs his junior year, and was all-conference and all-county on both sides of the line as a senior in 1986. Ty Mason, who also played baseball for the Generals, went on to play in college at Arkansas, where he had a successful playing career at linebacker.
James Wills, Lakeview, wrestling
Wills was a three-time district champion at heavyweight for Lakeview, and also a standout on the football field at fullback and linebacker.
Wills went 30-0 as a senior on the wrestling mat in 1978. He won the district title as a sophomore despite an injury before going on to win again as a junior and senior.
Wills was also an all-conference baseball player for the Spartans, and was all-conference in football as both a junior and senior.
Paula Keller Holtman, Stephen Decatur, volleyball, basketball and softball
Holtman wasn't very tall — she claimed she was 5-foot-5, but was closer to 5-3 ½ according to former Millikin teammate and coach Lori Kerans — but she excelled no matter what the sport she played.
Holtman, who was all-city all four years on the basketball court, led Stephen Decatur to the Sweet 16 in basketball as a junior, with the team going 22-5 before falling to eventual champion Peoria Richwoods. Holtman was all-conference in all three sports as a senior, and averaged 17.1 points and 4 assists as a senior on the basketball court in 1984.
Holtman went on to an outstanding career` in basketball and softball at Millikin, and was inducted into the Millikin Athletic Hall of Fame in 1993. She's the No. 5 all-time leading scorer in Millikin women's basketball with 1,442 points.
Greg Watchinski, Stephen Decatur, football
Watchinksi cracked the lineup for coach Dwight Simmons as a freshman, became a mainstay at receiver as sophomore, then did a little bit of everything as a junior and senior, including bringing home the H&R Macon County Player of the Year Award as a senior. That season, Watchinski, also a track standout, rushed for 995 yards and received 275 yards while scoring 15 touchdowns. He also had five interceptions and was among the team's leading tacklers in leading Stephen Decatur to a playoff appearance after a 16-year drought.
Watchinksi went on to play in college at Illinois Wesleyan.
Michael Larson, Lakeview, track and cross country
Larson was a standout distance runner at Lakeview, placing fifth in the mile at the 1972 state track meet. An injury kept him from competing at sectionals as a senior in cross country.
After graduating high school, Larson went on to a successful cross country and track career at Eastern Illinois. After graduating from EIU, Larson qualified for the Olympic trials, and once ran a 4.04 mile.
Larson held several records at both Lakeview and EIU at the time he graduated, including one- and two-mile at Lakeview, and the mile and three-mile at EIU.
Mike Wilks, Eisenhower, volleyball coach
Between 1982 and 2004 as a coach at Eisenhower and later a co-coach at MacArthur, Wilks won seven H&R Macon County Coach of the Year titles. Along the way, his teams won more than 500 games, 15 regional titles and two sectional titles during a career.
1986 MacArthur track
Under the tutelage of Hall of Fame coach Bill Harbeck, the Generals had their best finish in track to date at the 1986 state track meet. MacArthur scored just one point less than state champion North Chicago in the Class AA meet to take second place.
Senior Bobby Jelks led the charge despite running on a sore knee. He set the state record in winning the 200, and also took third in the 100 and anchored the 4x100 relay team that took fourth.
Also leading the Generals that weekend were triple jumpers Tony Rice and Carlos Sidney, who took second and third, respectively. Tommie Reynolds placed sixth in the 400.
---
See old and new photos of the latest Decatur Public Schools Hall of Fame class
Hall of Fame 1 10.18.19.JPG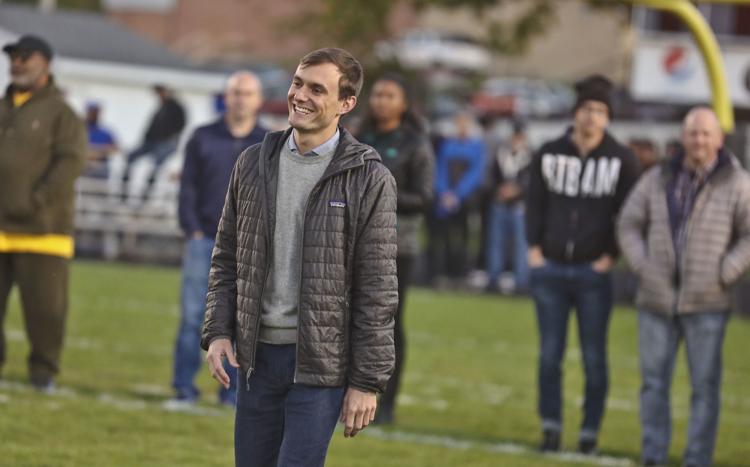 Hall of Fame 2 10.18.19.JPG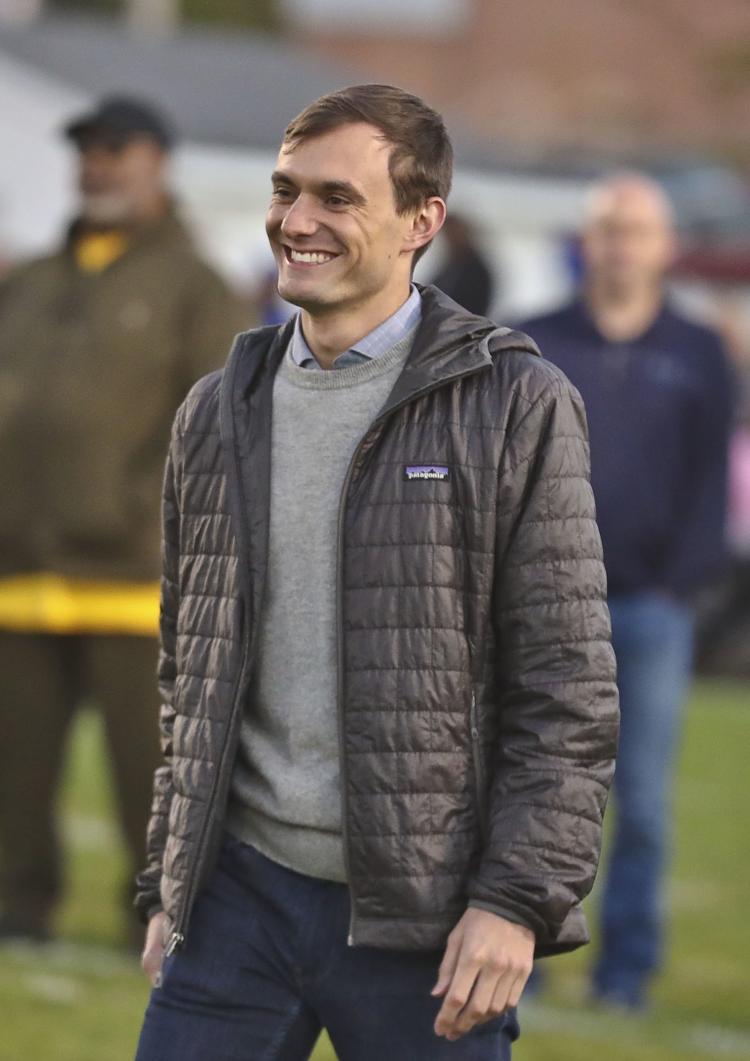 Hall of Fame 3 10.18.19.JPG
Hall of Fame 4 10.18.19.JPG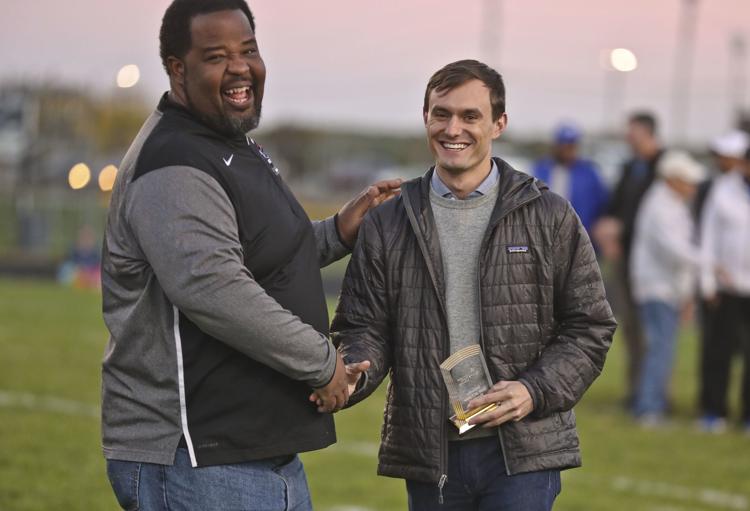 Hall of Fame 5 10.18.19.JPG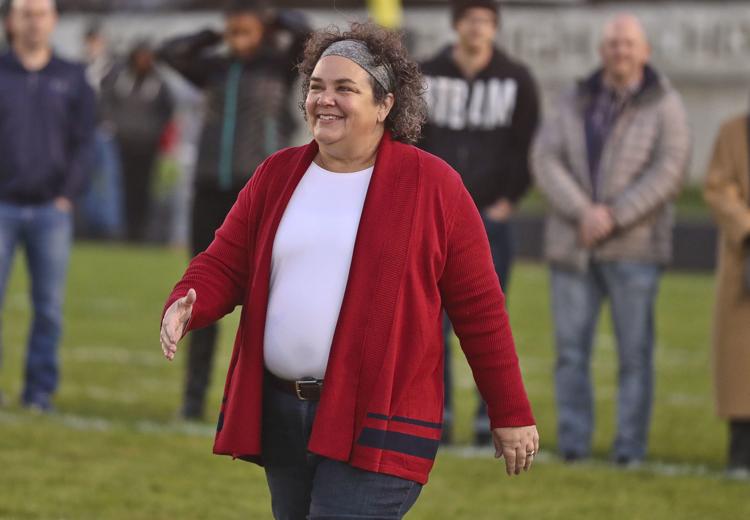 Hall of Fame 6 10.18.19.JPG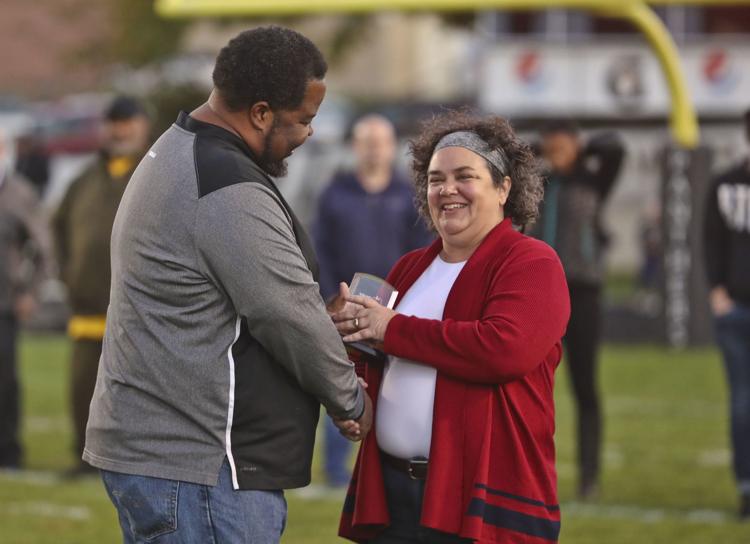 Hall of Fame 7 10.18.19.JPG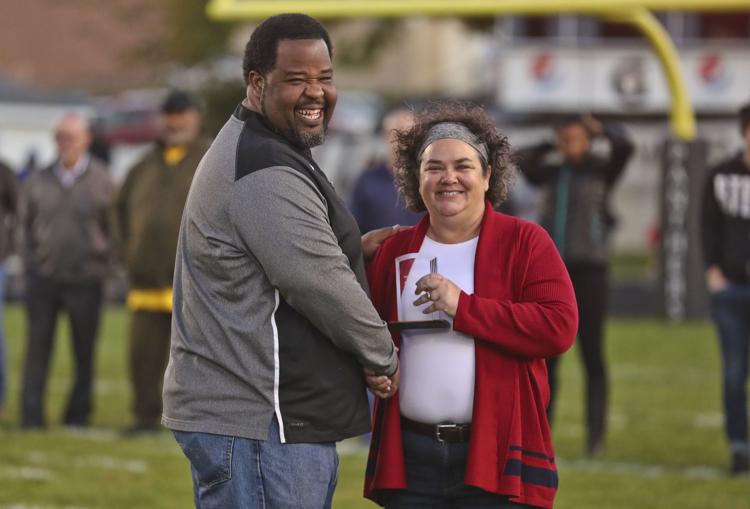 Hall of Fame 8 10.18.19.JPG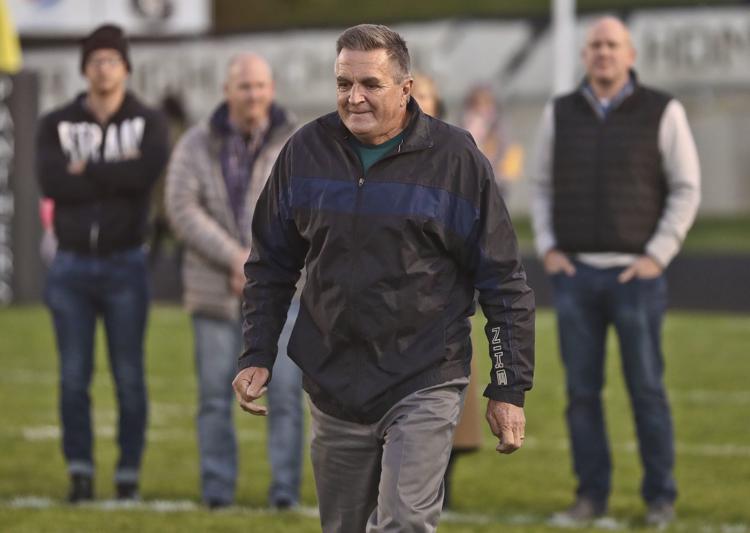 Hall of Fame 9 10.18.19.JPG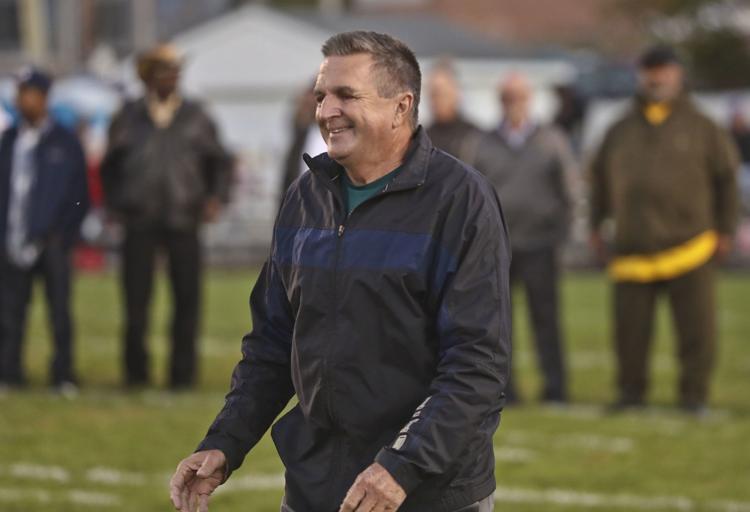 Hall of Fame 10 10.18.19.JPG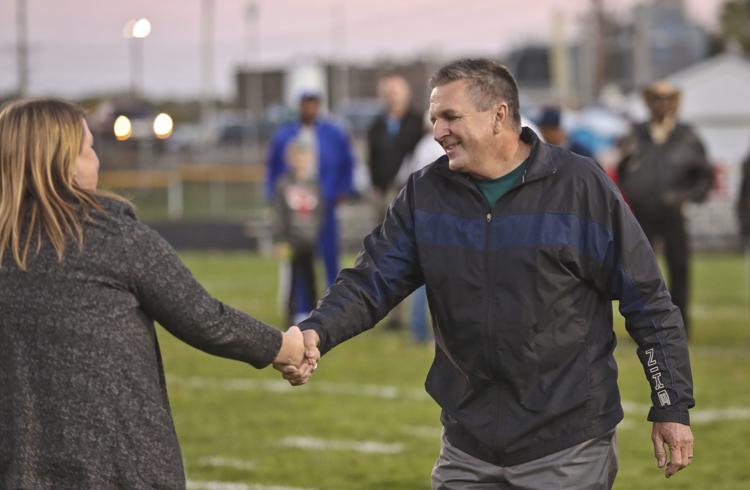 Hall of Fame 11 10.18.19.JPG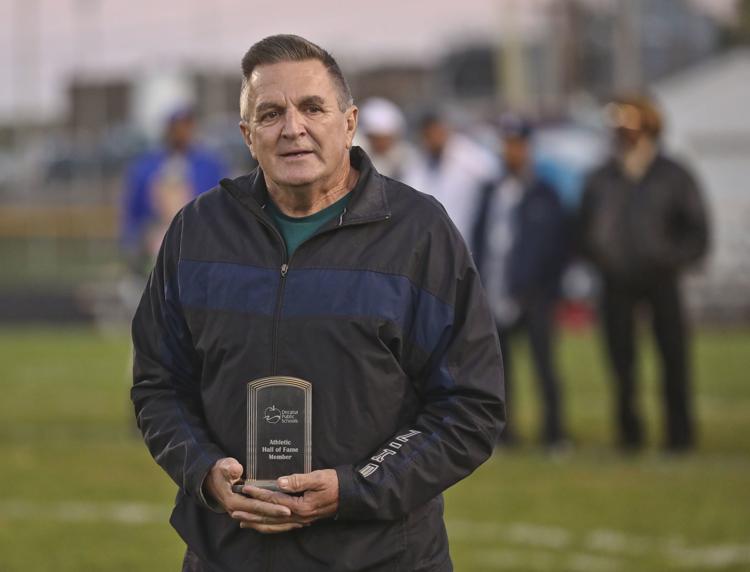 Hall of Fame 12 10.18.19.JPG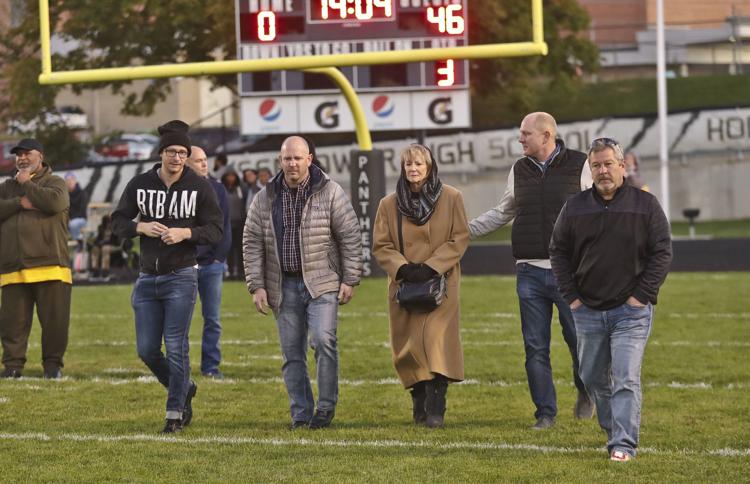 Hall of Fame 13 10.18.19.JPG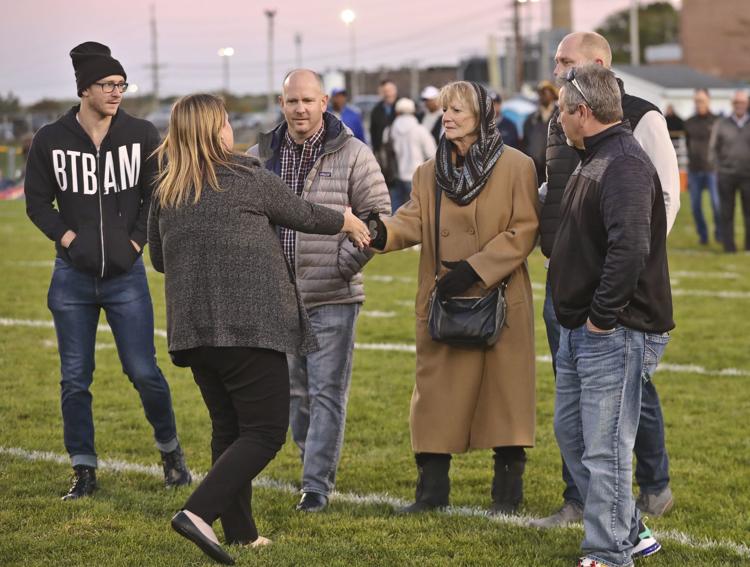 Hall of Fame 14 10.18.19.JPG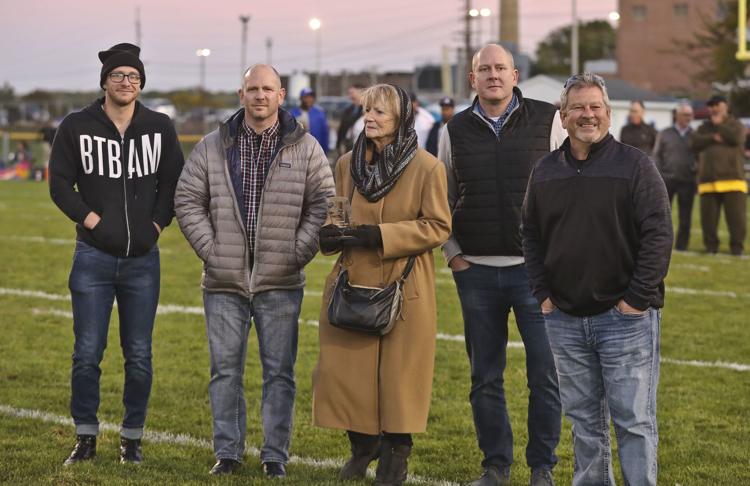 Hall of Fame 15 10.18.19.JPG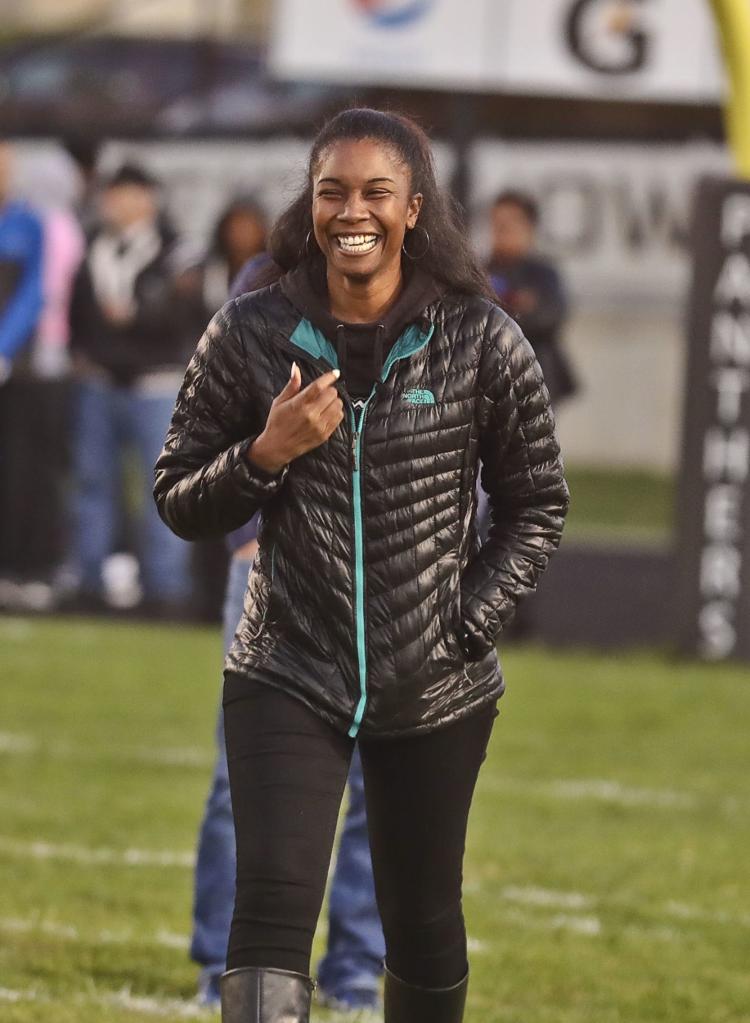 Hall of Fame 16 10.18.19.JPG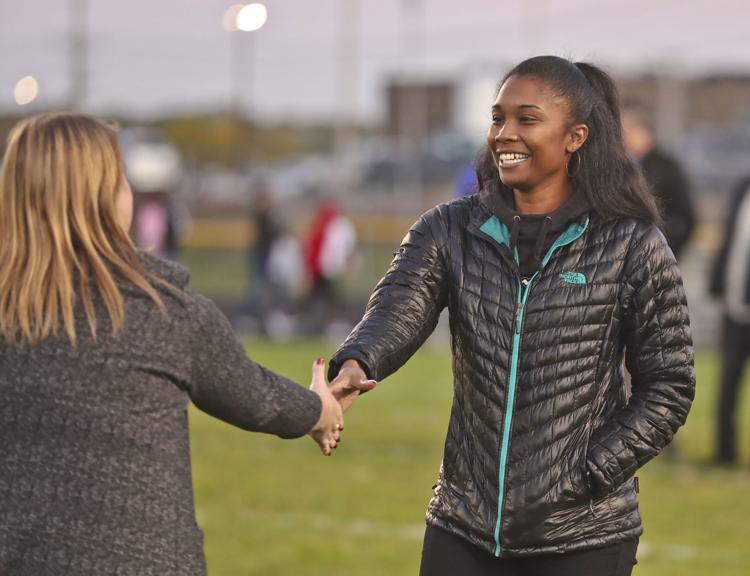 Hall of Fame 17 10.18.19.JPG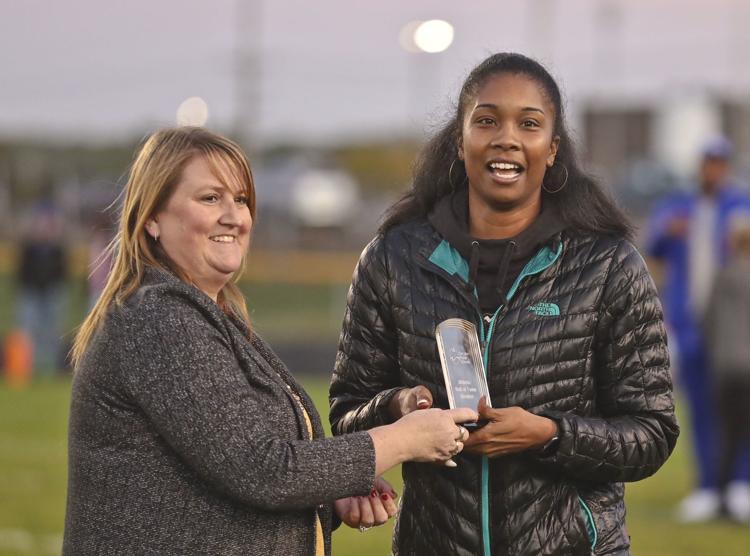 Hall of Fame 18 10.18.19.JPG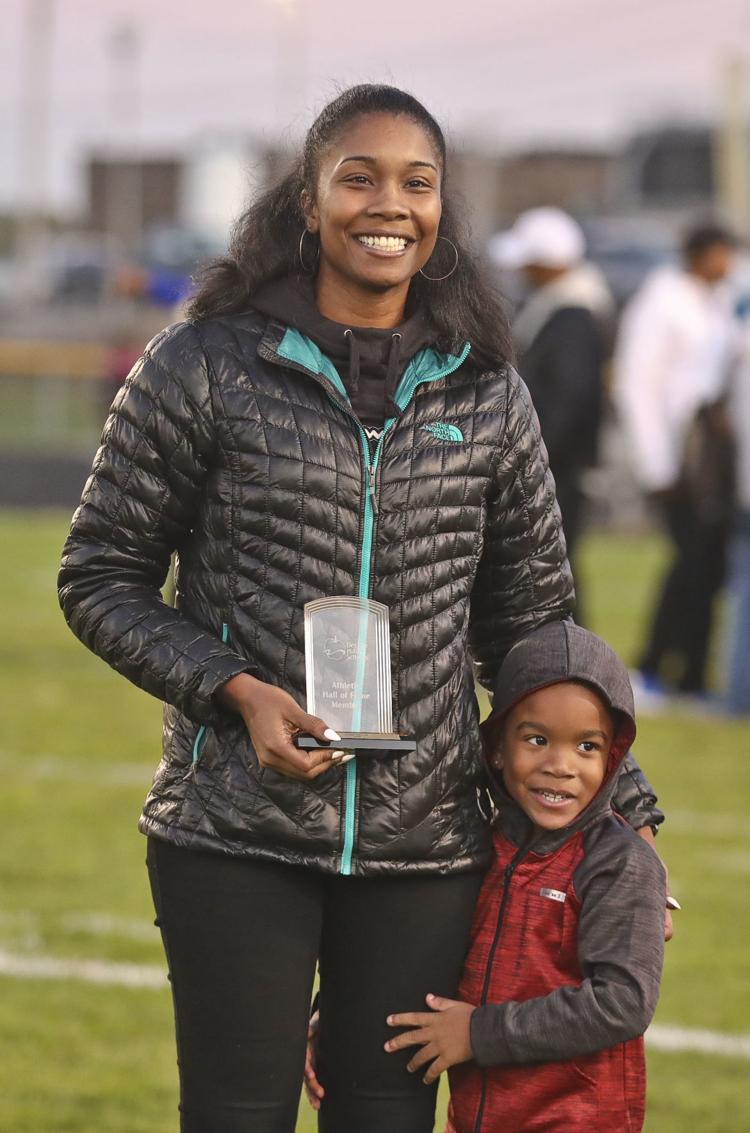 Hall of Fame 19 10.18.19.JPG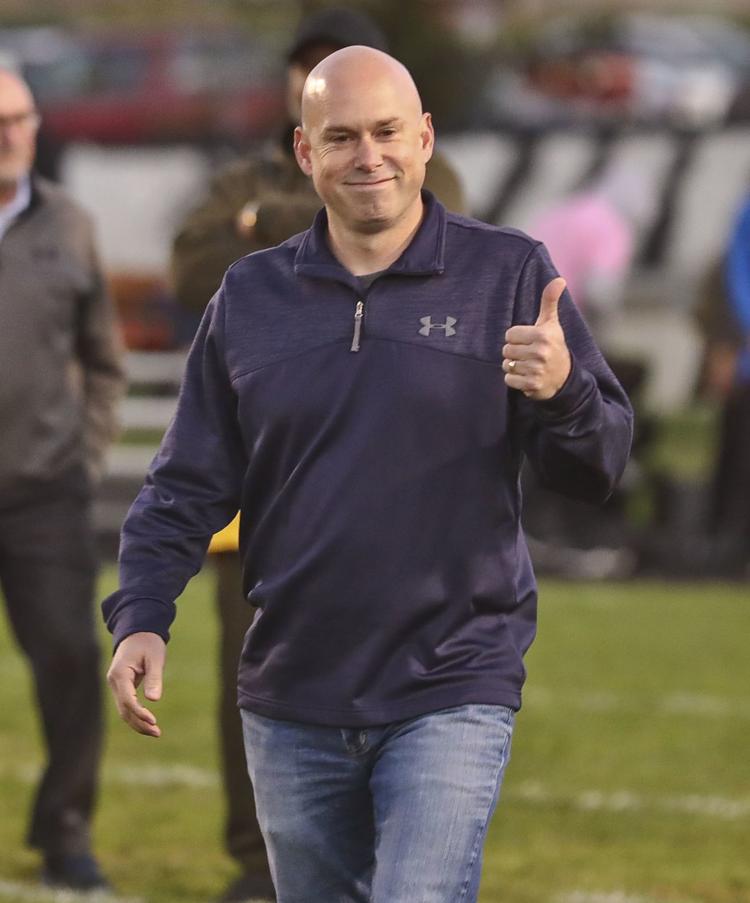 Hall of Fame 20 10.18.19.JPG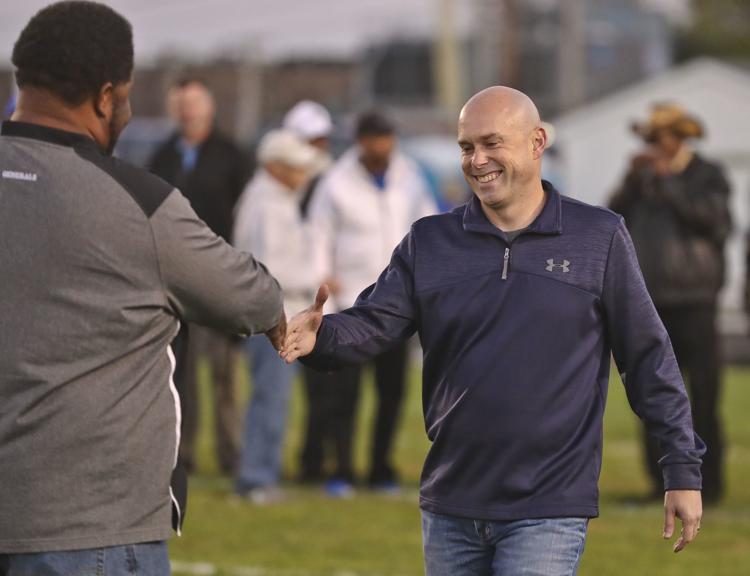 Hall of Fame 21 10.18.19.JPG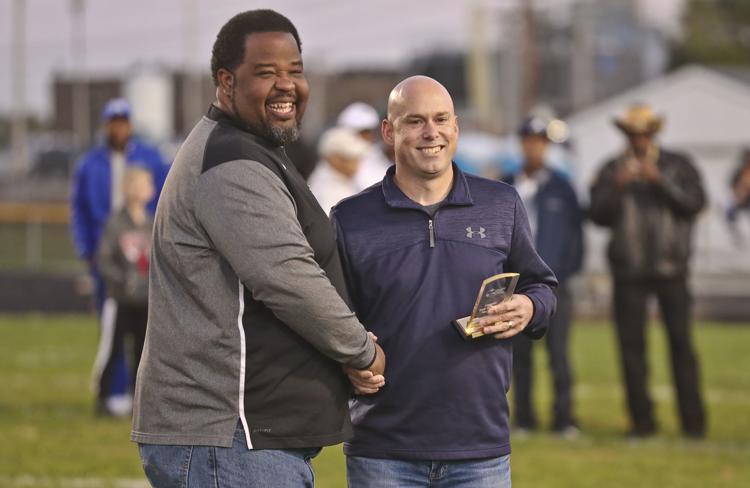 Hall of Fame 22 10.18.19.JPG
Hall of Fame 23 10.18.19.JPG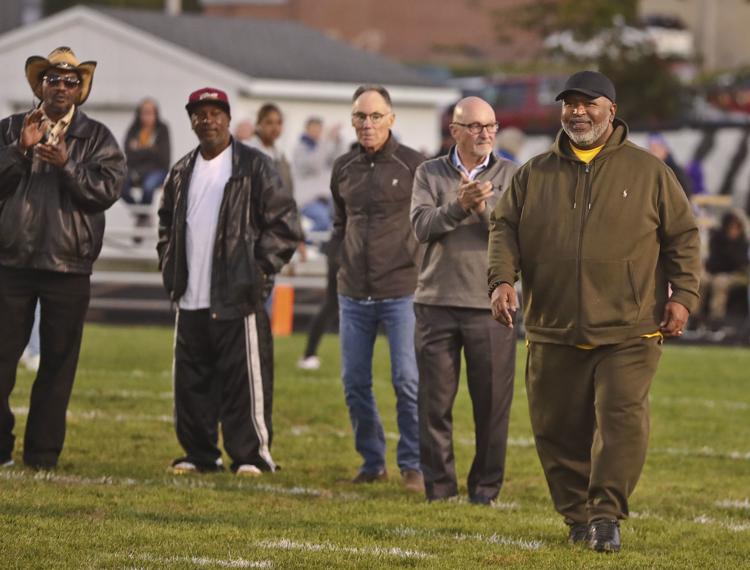 Hall of Fame 24 10.18.19.JPG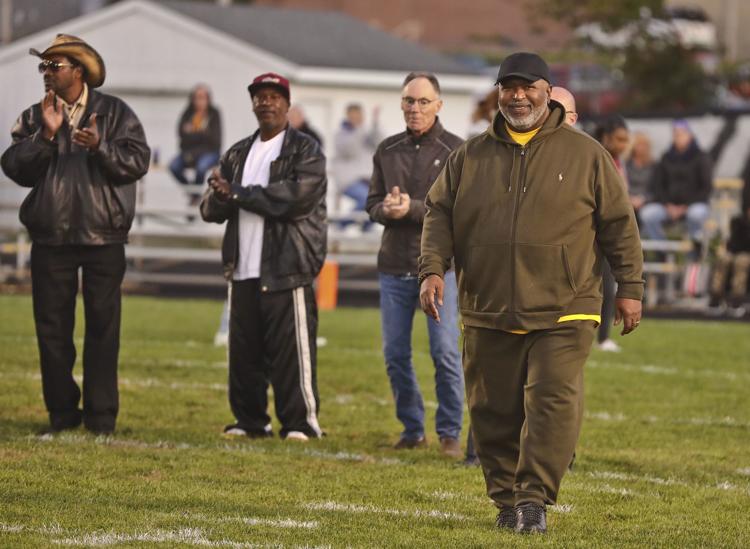 Hall of Fame 25 10.18.19.JPG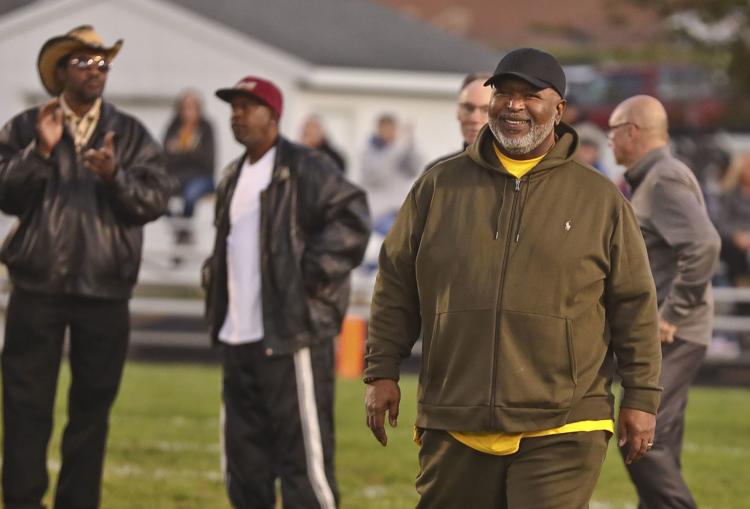 Hall of Fame 26 10.18.19.JPG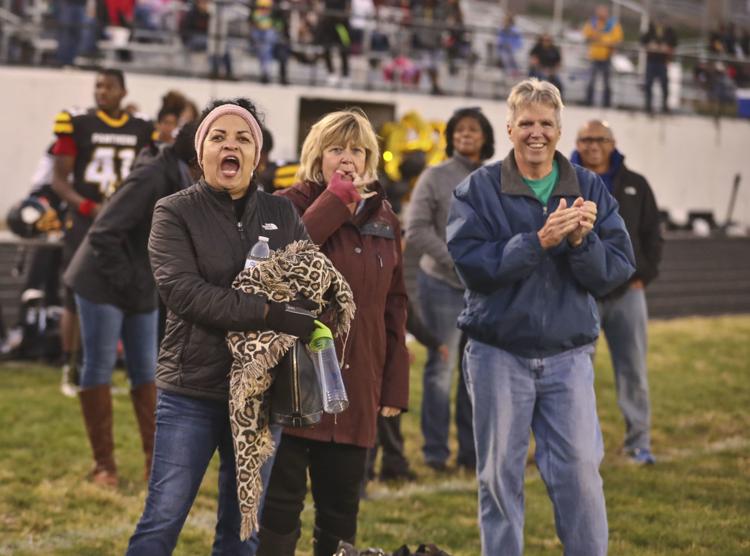 Hall of Fame 27 10.18.19.JPG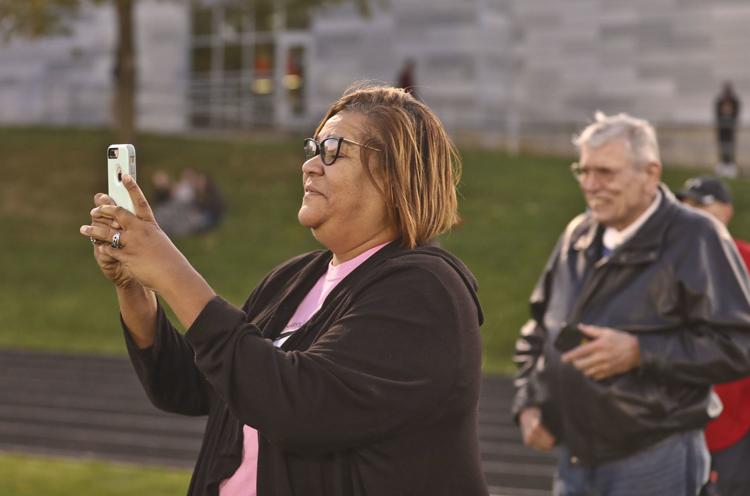 Hall of Fame 28 10.18.19.JPG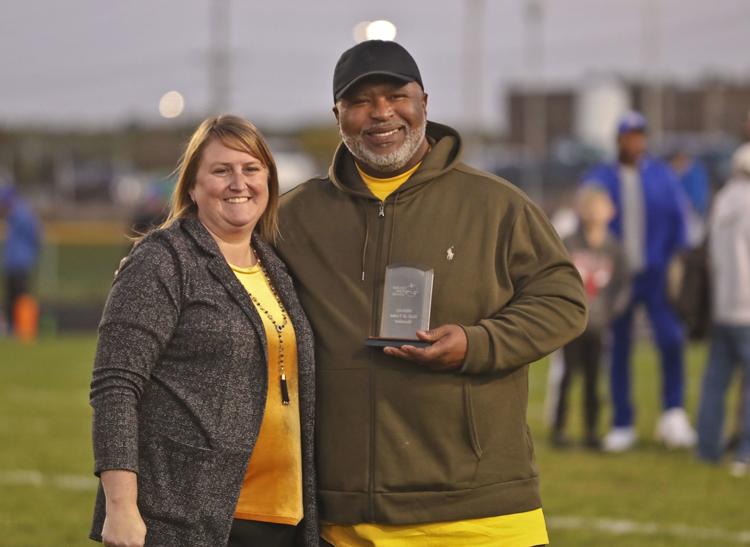 Hall of Fame 29 10.18.19.JPG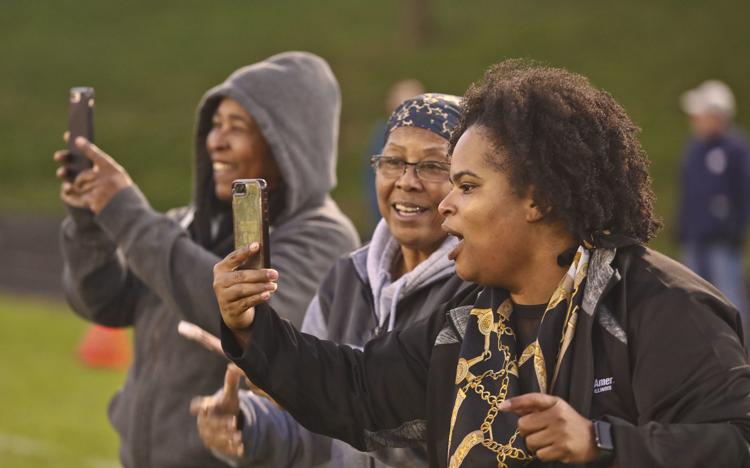 Hall of Fame 30 10.18.19.JPG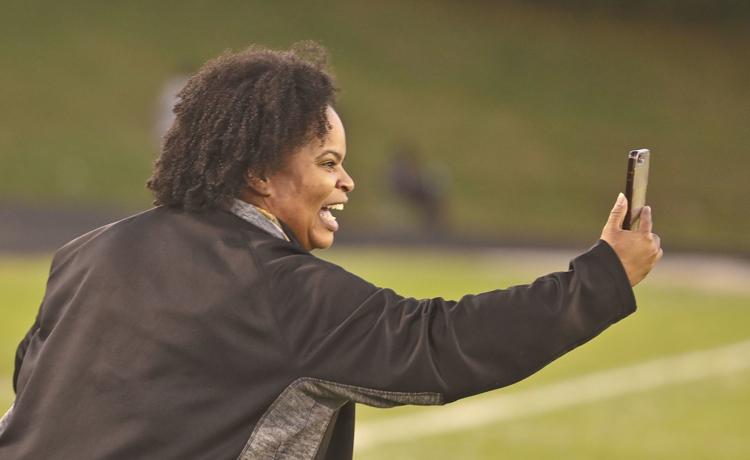 Hall of Fame 31 10.18.19.JPG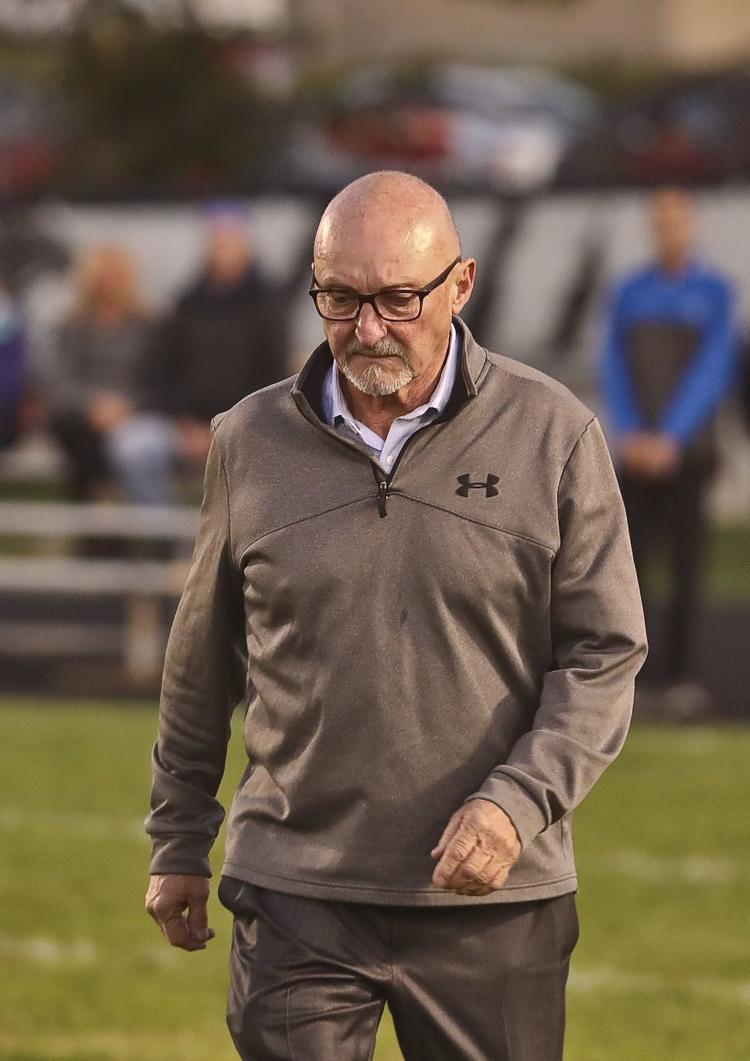 Hall of Fame 32 10.18.19.JPG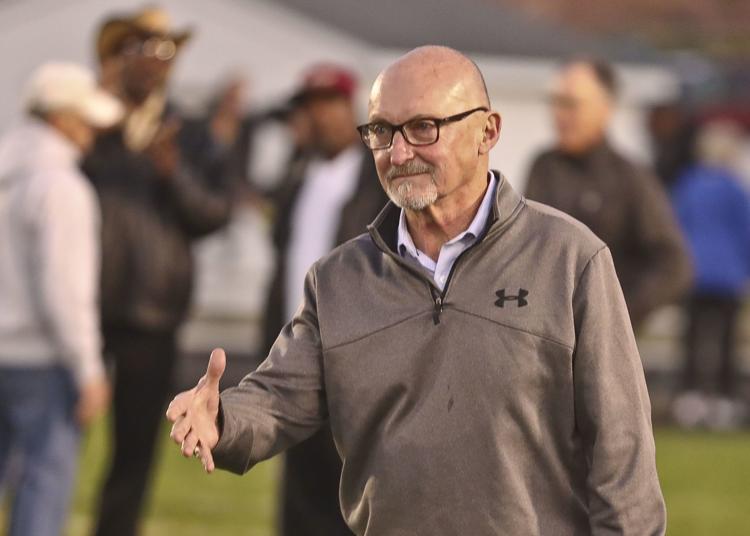 Hall of Fame 33 10.18.19.JPG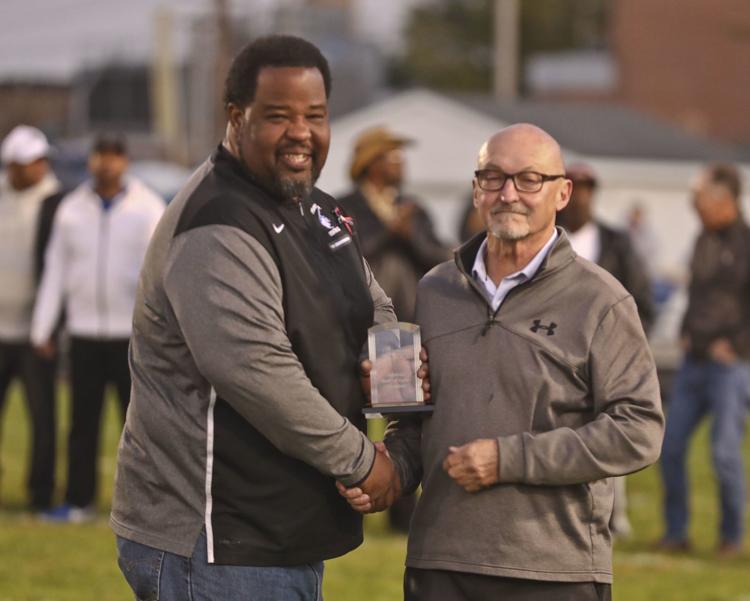 Hall of Fame 34 10.18.19.JPG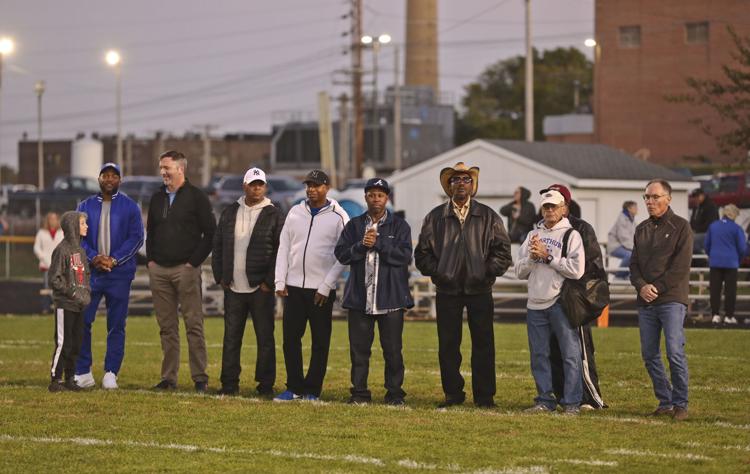 Hall of Fame 35 10.18.19.JPG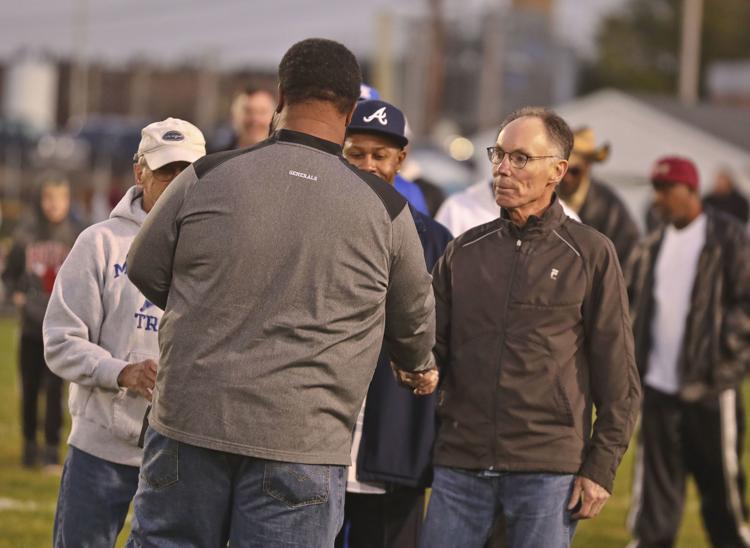 Hall of Fame 36 10.18.19.JPG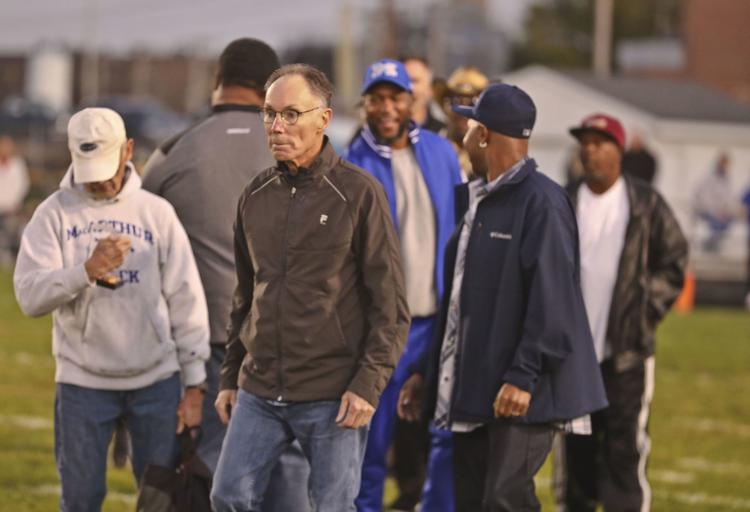 Hall of Fame 37 10.18.19.JPG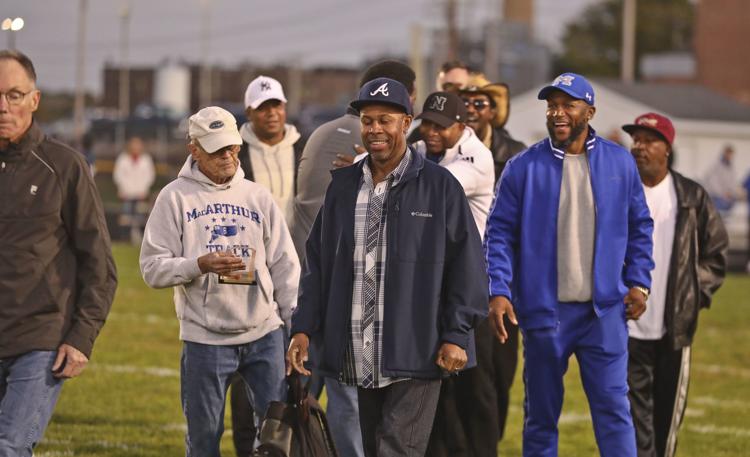 Hall of Fame 38 10.18.19.JPG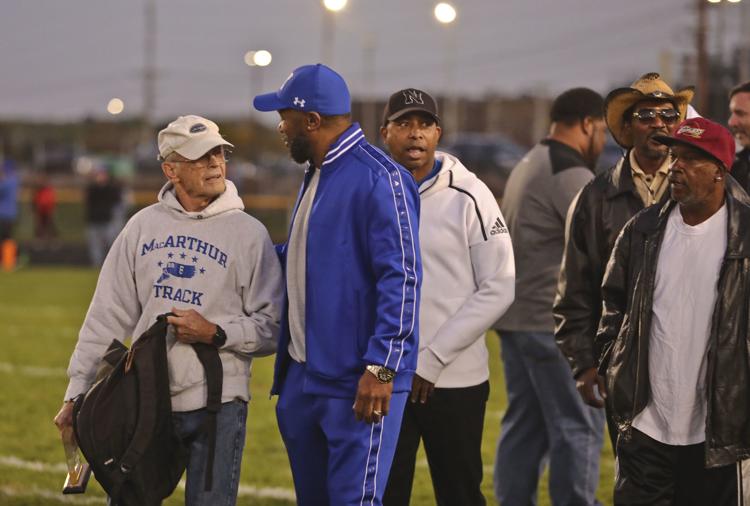 Hall of Fame 39 10.18.19.JPG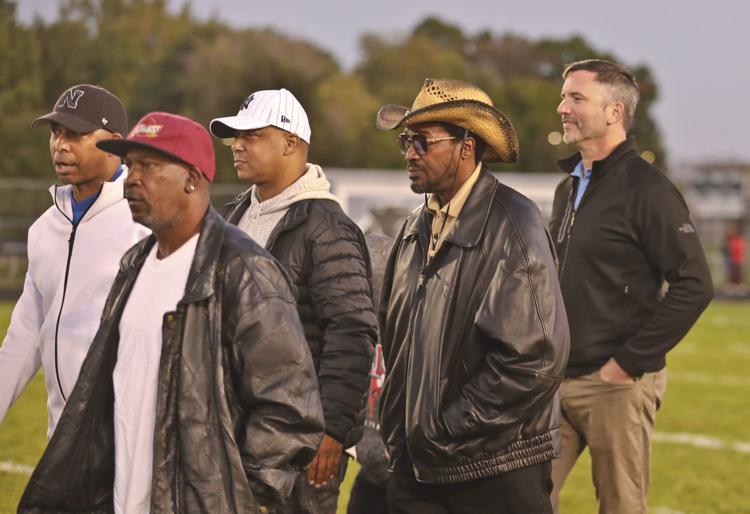 Don Spain, Eisenhower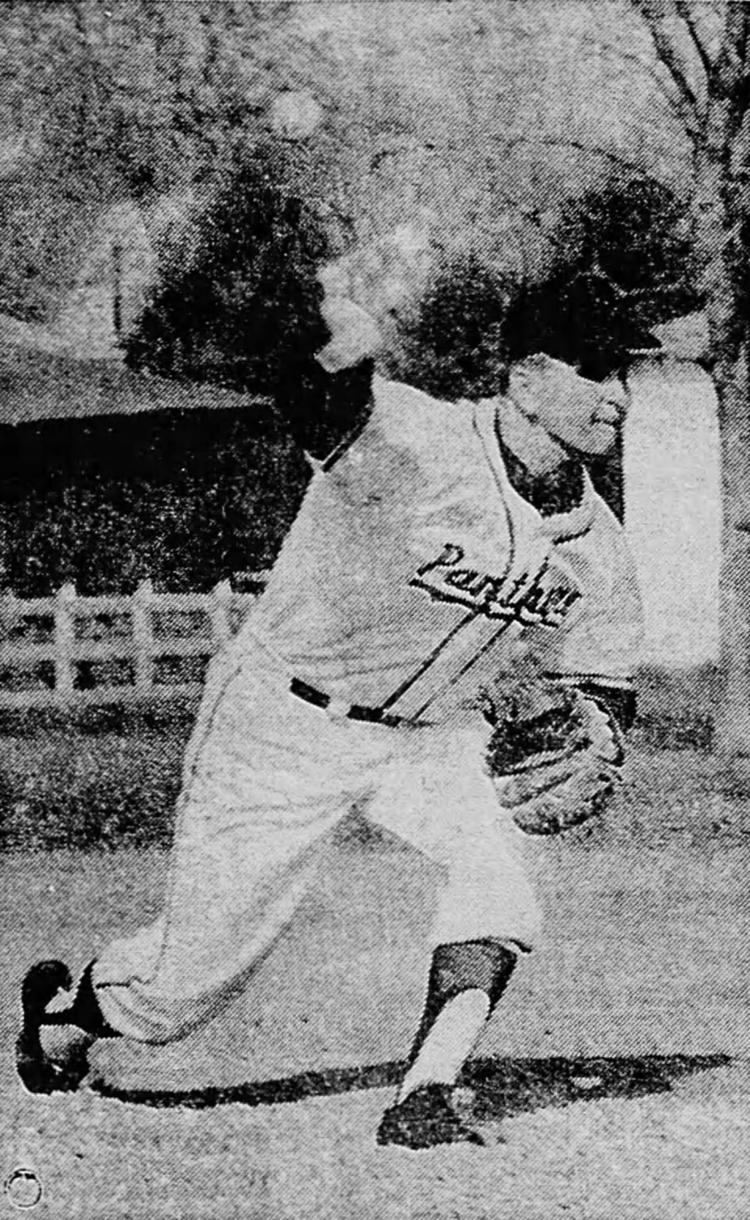 Michael Clevenger, MacArthur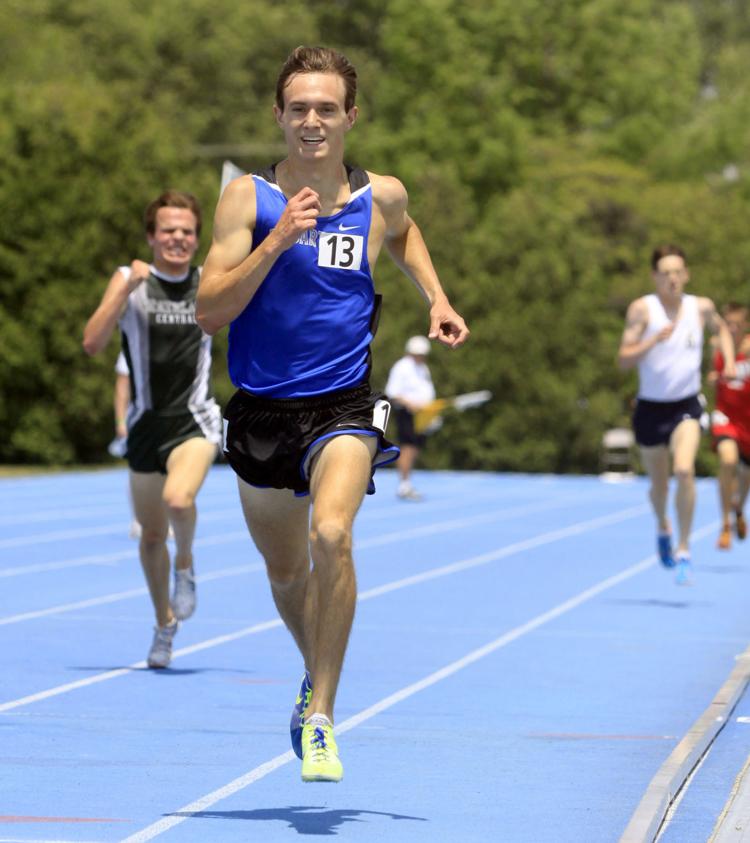 Raisa Taylor, Eisenhower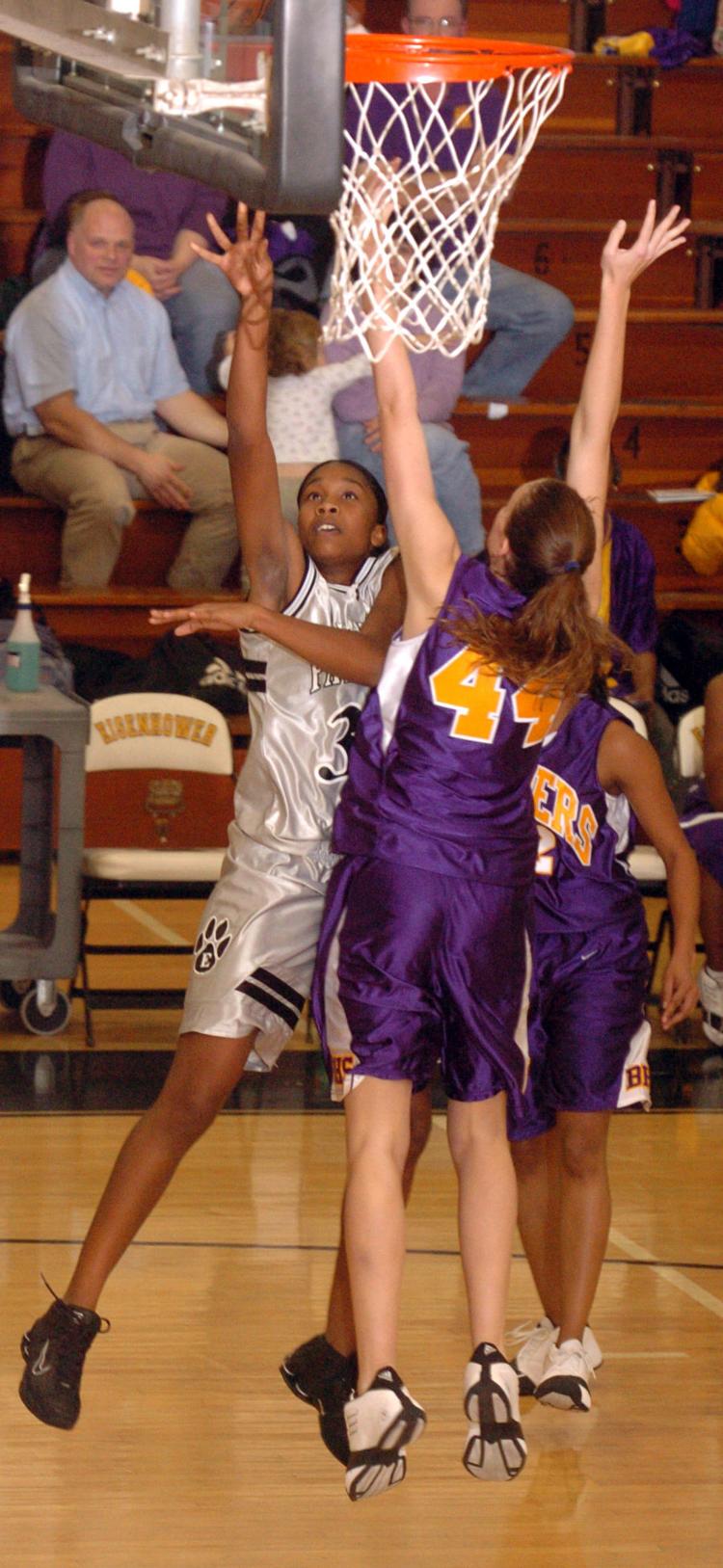 Emily Price, Eisenhower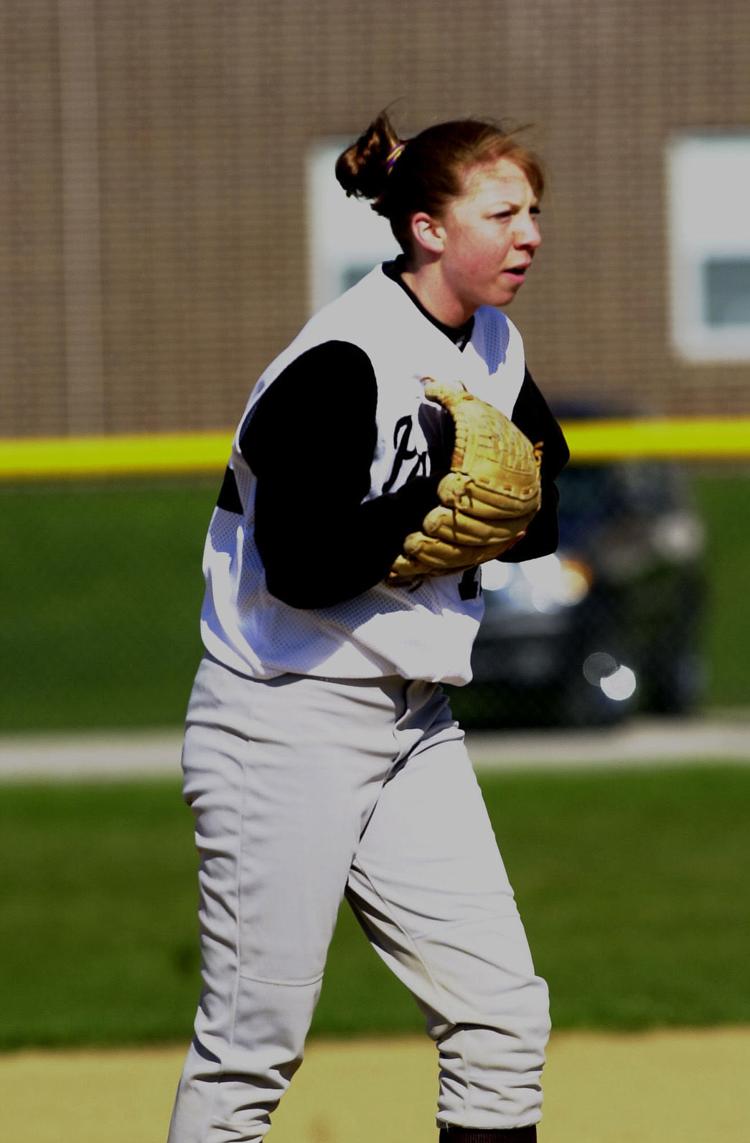 Jad Mason, MacArthur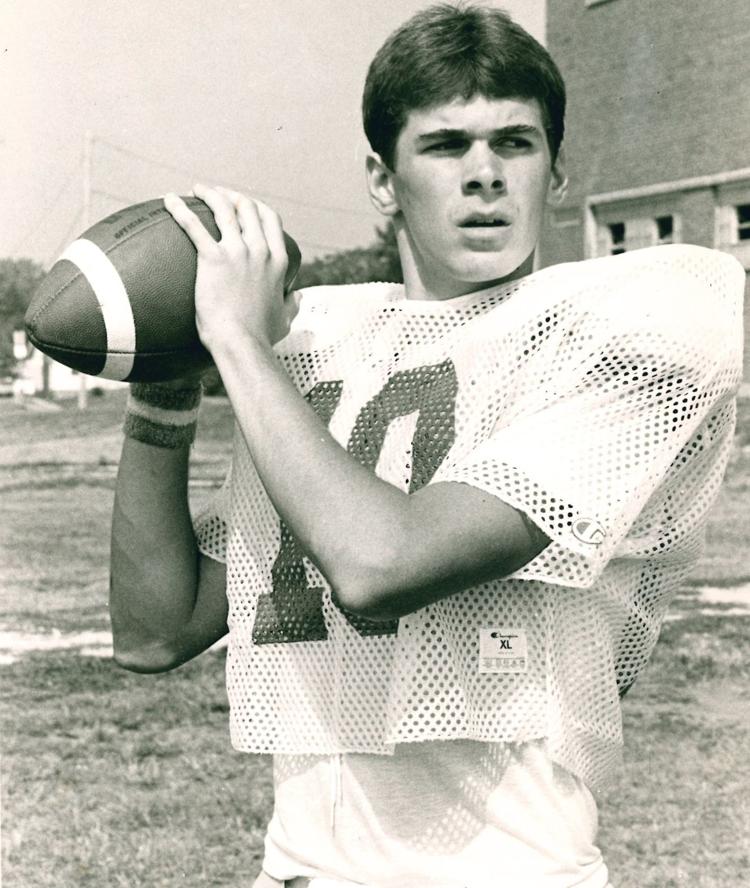 Ty Mason, MacArthur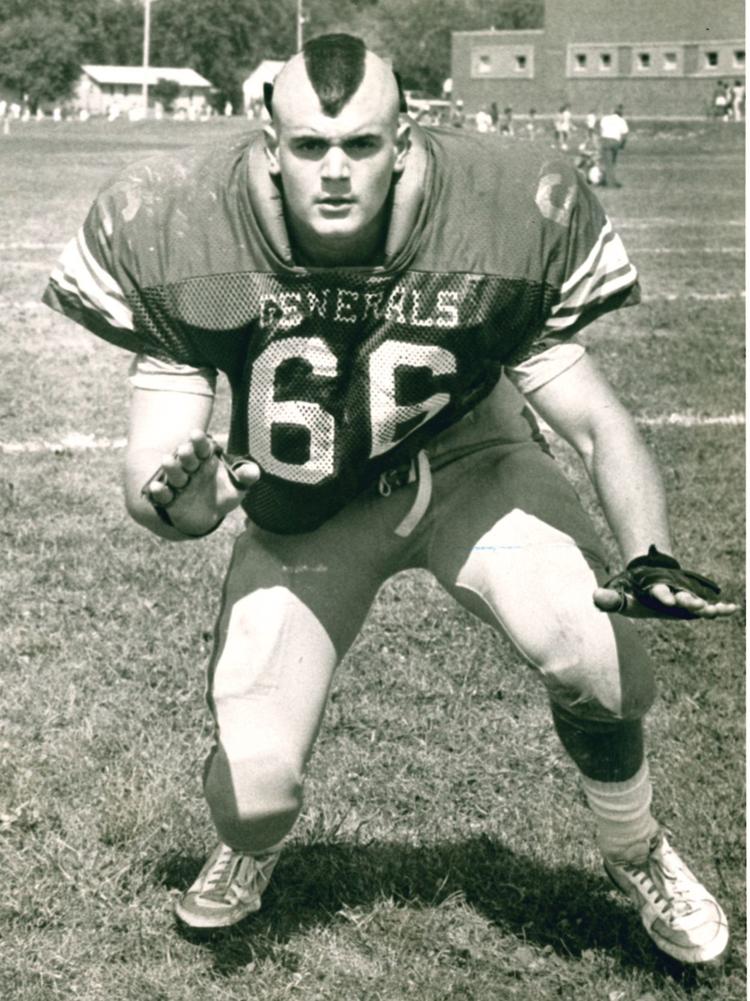 James Wills, Lakeview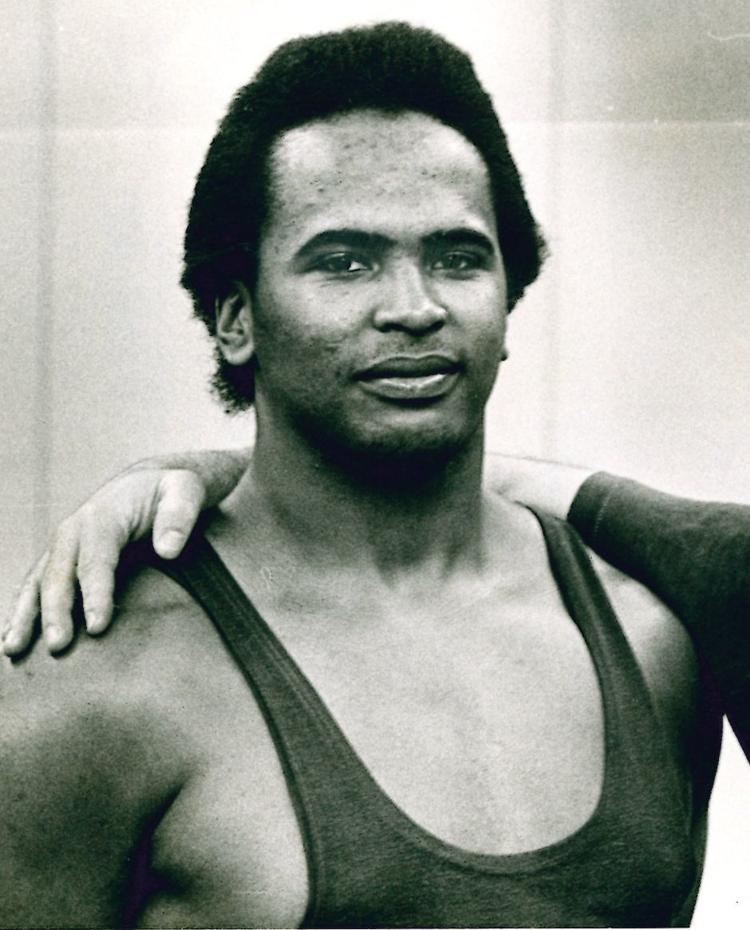 Paula Keller Holtman, Stephen Decatur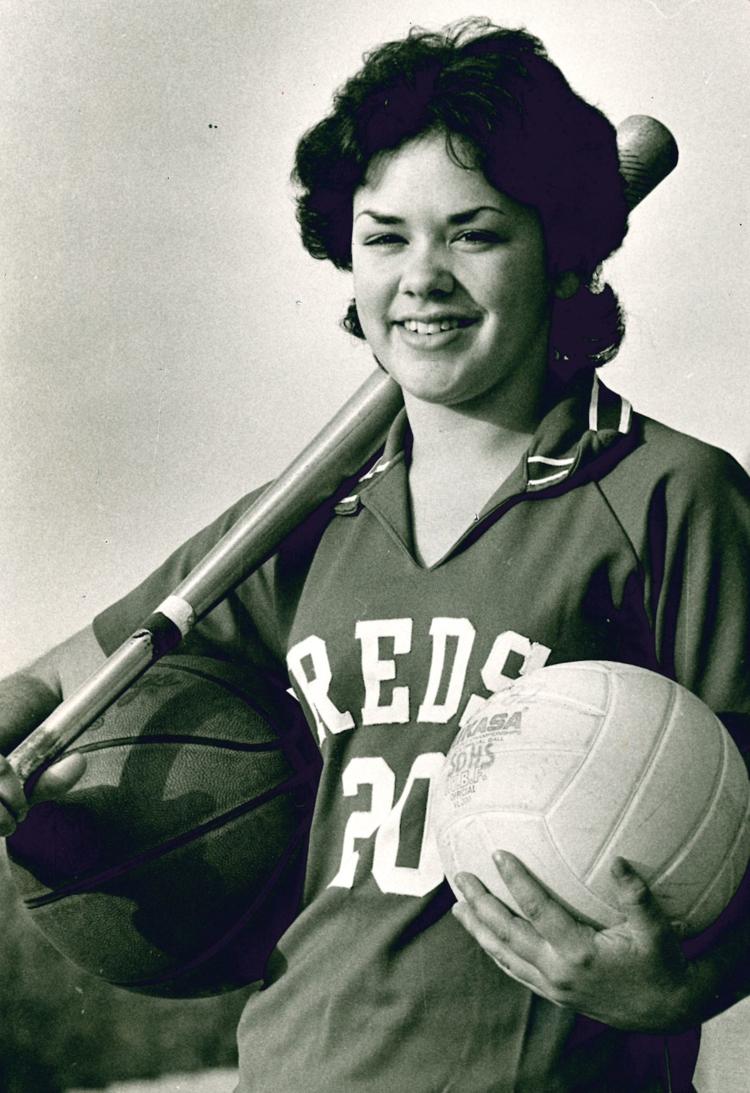 Greg Watchinski, Stephen Decatur
Mike Larson, Lakeview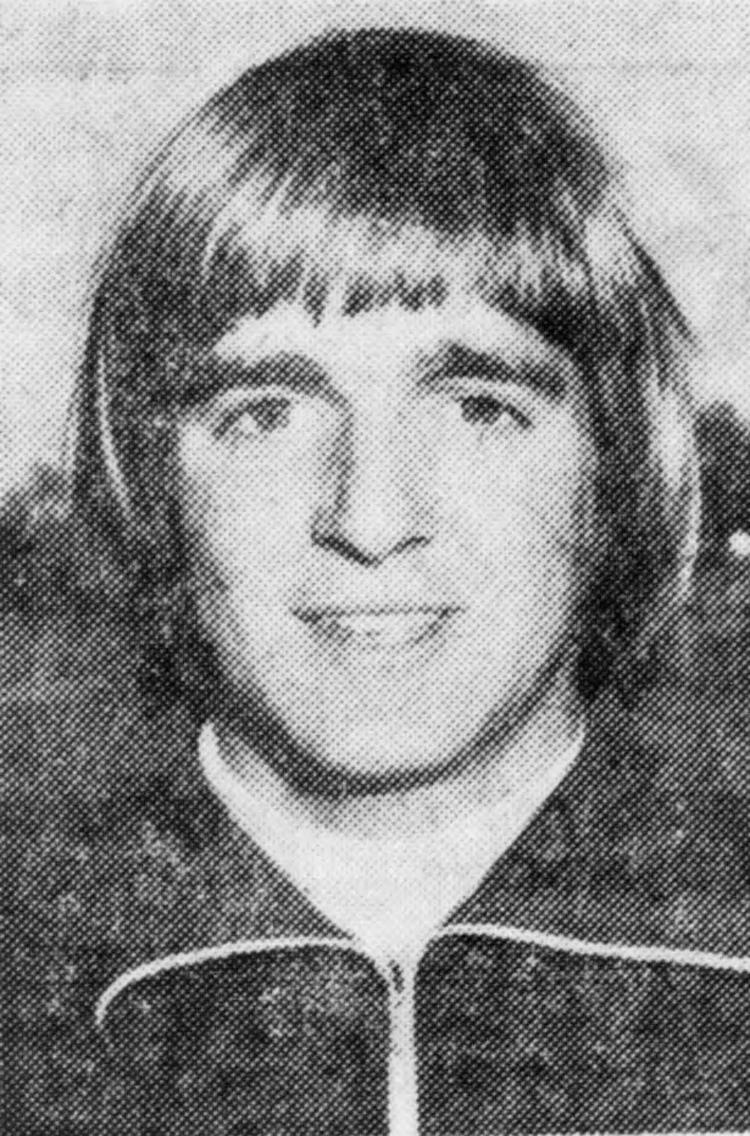 Mike Wilks, Eisenhower and MacArthur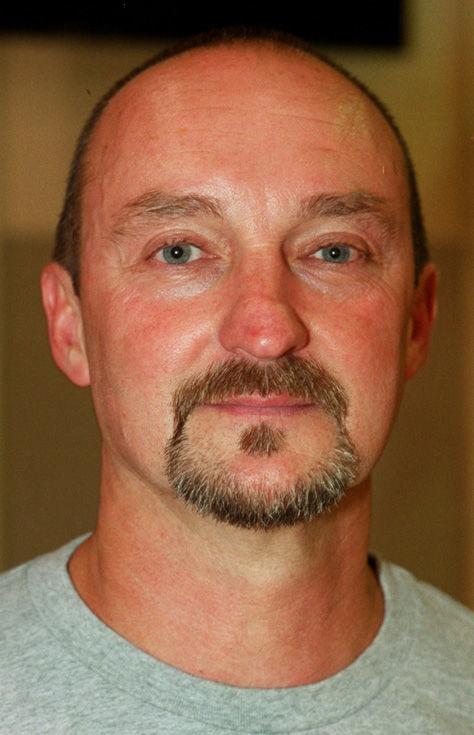 MacArthur 1986 boys track team