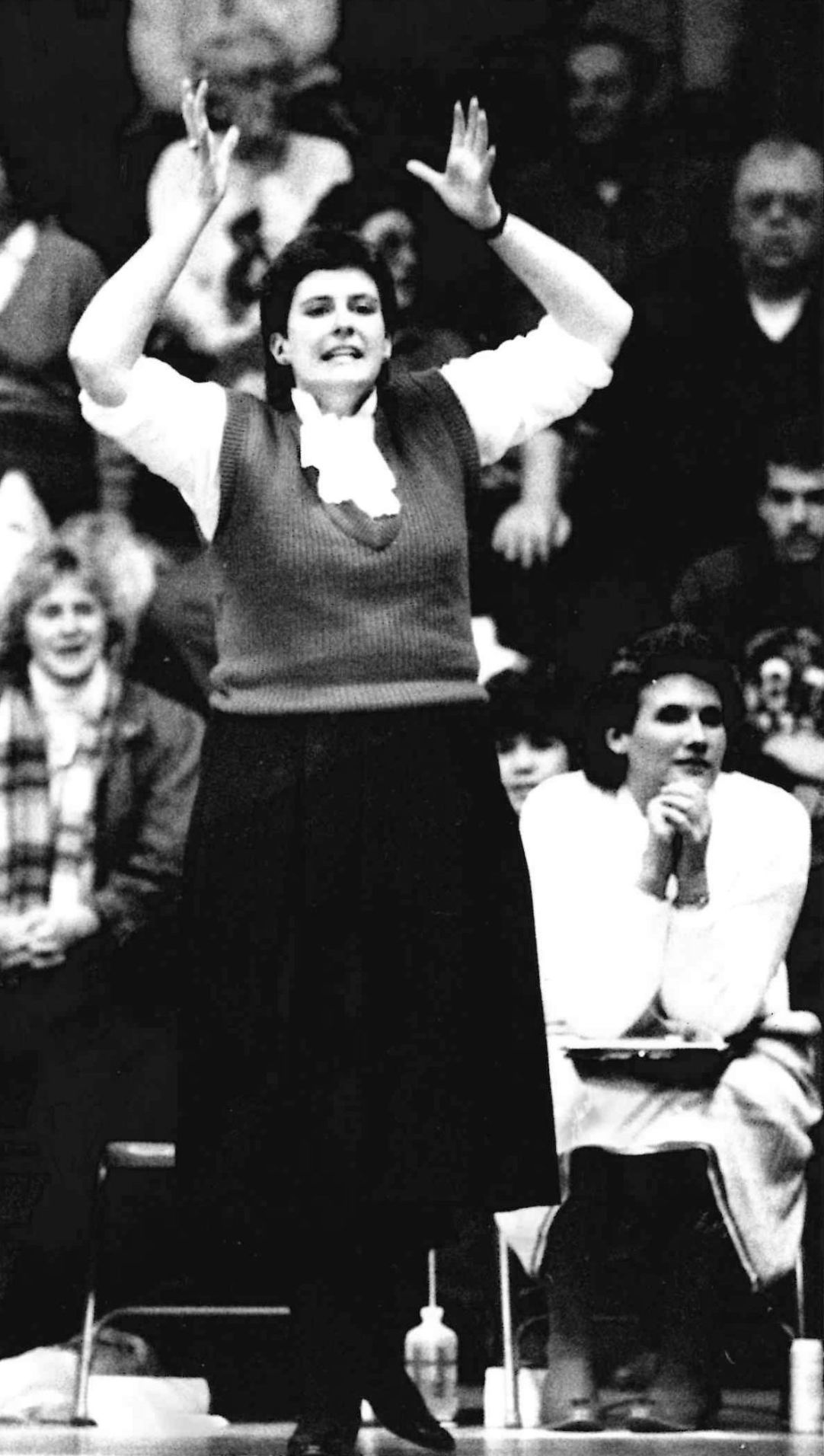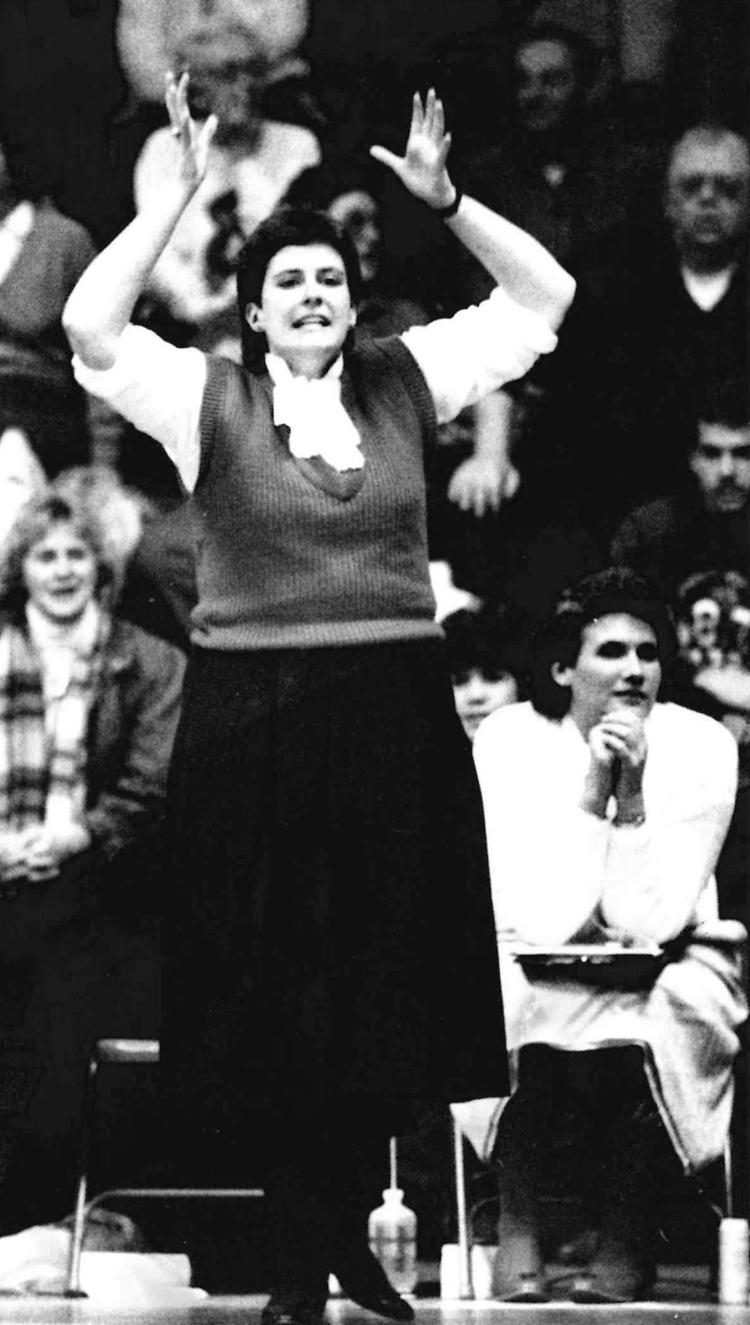 DECATUR — This job has allowed me to meet some amazing people.
Talented and devoted, brilliant and bedazzling, movers and shakers.
But in 44 years working at the Herald & Review I've not met a more genuine and decent person than Lori Kerans.
On that triple dip sundae of splendid folks, Lori has always been the cherry.
Although I completely understood her decision to step away from coaching but stay attached to the Millikin University she so dearly loves, I always wanted her to go out in a flurry of confetti, riding a float down Main Street with a marching band that helped celebrate another national championship.
Alas, my storybook dreams rarely come true. And in the world of college coaching, Lori has already had her dream season by winning Millikin's one and only team national championship in 2005.
Understand that I hold a special spot for this woman because when I first saw her, about 38 years ago, she was a showing off while raining shots into the basket outside their family home in Jasper County.
Lori's dad, Bob Kerans, had invented the girls basketball program at Newton High School and Lori was the star player. I was down there to do a story and Bob brought me to the family home where his daughter was showing me why she'd be a future star at Millikin University.
I was impressed then and I've never stopped being impressed.
Lori Kerans has been remarkable for so many years. At age 21, one year after her Millikin playing career had ended, then-AD Merle Chapman asked her if she'd ever considered coaching.
"College coaching?" he asked.
"Millikin's basketball coach?" Merle asked.
"Yessir, that's my dream job. I'm doing my best to get experiences when (then coach) Harriett Crannell is ready to retire."
Kerans said she was answering questions but unsure where this conversation was headed until Chapman said, "Well, she's ready now."
Kerans came in for the only job interview of her life and although just 21, and possibly no older than some of her senior players, she was handed the job.
Was she ready for it? No chance.
Oh, and that wasn't all. She was also named live-in residence hall director and given a room in Hessler Hall with a pager she carried because she was on call 24 hours a day, 365 days a year. She was given a meal plan and allowed to break her back as a rookie head coach with full compensation of $3,000 a year.
That was plenty because there was no time to spend money.
And two years later, when Millikin's enrollment boomed and they ran out of residence hall space, she lived at the Ambassador Hotel in downtown Decatur, supervising the two floors of students who were housed there. Again, for $3,000 a year.
All of that sounds a bit unbelievable now, but she loved it, as she has every assignment she has tackled during her 32 years of employment at Millikin.
On Monday, though, she did something she rarely does. She subtracted one of her duties from her long, long list. She'll no longer be the head women's coach and will concentrate on a new challenge as director of Alumni Engagement.
What's that? Like her coaching gig, Kerans will learn as she goes, but the hope is it will allow her to use her uncanny relationship-building skills to engage with anyone and everyone who loves or should be loving Millikin.
Look, that national championship is one for the ages. Solid gold. The 555 career victories? Sensational. Seven times conference coach of the year. A member of practically every Hall of Fame that has the word basketball associated with it.
There's Drew Roberts, a former Millikin student who was stuck in a pile of grief due to the death of his father. Lori dragged him to his feet, made him her four-year assistant coach and on Monday he used Facebook to tell the world what she has meant to him.
"There's not a single person who had more impact on my young life than Coach Kerans," he said. "She offered me my first job. She taught me to pay attention to the details, to do the little things right, to work harder than anyone else, all skills that would help me throughout my career. She taught me to be kind to everyone, to be grateful and to live with integrity, all lessons that shaped my character.
"Once she invited me into her garden. I didn't get it at the time, but she was teaching me to find beauty in everything. She introduced me to equity and inclusion and modeled an unshakable faith."
Becky Clayton, the great Sullivan High School player, told a similar story, recalling how Kerans lifted her up after the death of her mother, giving her patience and understanding at a time when she needed it most.
One of Lori's best-ever players was Julie Roe, now Julie Roe Lach, an attorney, deputy commissioner of the Horizon League and the former director of enforcement for the NCAA.
Julie, who was an athletic and academic superstar at Millikin, has been a tremendous success in her personal and professional life.
Here's what she said when I called her Monday in Indianapolis: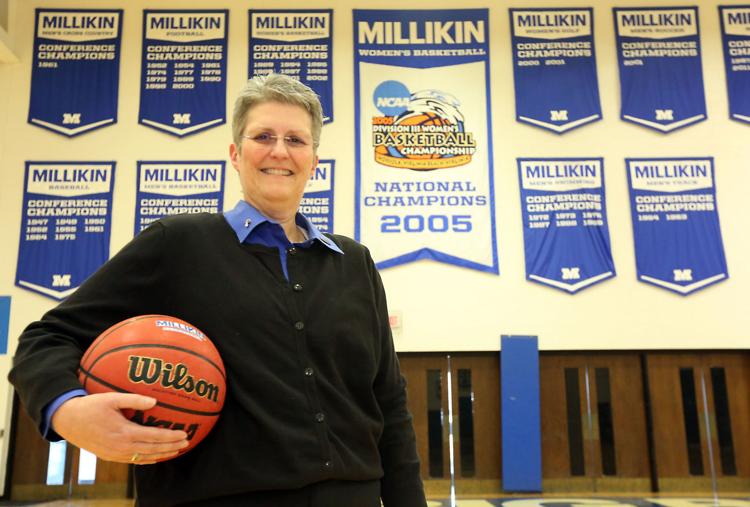 "In terms of the top people who have had an impact on me, she has had more than anyone other than my parents. My sister, who didn't play basketball and who was in law school at the University of Illinois, still talks about the impact Lori had on her. She'd come to our year-end banquets and Lori would say we're ordinary people achieving extraordinary things. There are so many things I carry with me."
Julie has two girls, ages 5 and 8, who play basketball and have already been getting a glimpse of Lori Kerans.
"We get together every year and I think it's important for my girls to understand who coach Kerans is.
"Plus she won a national championship. And she's incredibly smart and she's fun and charismatic. She's a rock star."
Every year, Lori's father, Bob, buys her an Illinois fishing license and hopes she'll find time to join him and Lori's nephew and niece in the boat. And most years, because of the demands of coaching, it never happens.
That will change now, the retiring coach promises.
"My dad is thrilled," she said. "He's looking forward to being a fan and not a nervous dad. He said that fishing license will be worn out this summer."
Those of us who know her well wanted confetti, a parade and the marching band.
On Feb. 20, when she coaches her final game at Griswold Center, I suspect she'll get something she likes a whole lot more. Julie Roe Lach will be there. Other former players will be there, too.
Illinois plays Michigan State that night and they can make that trip to East Lansing, Mich., without me.
I want to see that little kid from Newton on the sideline one more time, directing her team, pouring herself into a sport she adores for a school she truly loves.
On the sundae of wonderful people in Decatur, she's always been my cherry.