MACON — The Lucas Oil Late Model Dirt Series will return to Macon Speedway during the 2021 season the series announced. 
SPRINGFIELD -- The return of the United States Auto Club (USAC) Silver Crown Champ Car Series to the Springfield Mile at the Illinois State Fa…
If 2019 was the year that I dipped my toe into dirt track racing, 2020 was the year I did a full on cannonball from the high dive.
When you've chased a dream for 46 years, through flying dirt, roaring engines and agonizing near misses, it is difficult to accept good fortun…
Saturday's second day of racing at the DIRTcar Fall Nationals at Lincoln Speedway, scheduled for Saturday, Oct. 3, has been postponed due to a…
Hailie Deegan has quickly made her share of history in stock car racing. On Sunday, Deegan will try to continue to make history, competing wit…
SPRINGFIELD -- The current entry list for Sunday's 27th Sportsman Nationals stock car race contains 4 former winners accounting for 17 victori…
As the IHSA and the Illinois Department of Health developed their COVID-19 rules for fall sports, Monticello boys and girls cross country coac…
In a 2020 season that saw Monticello cross country runner Mabry Bruhn win 10 first-place medals, including a regional championship, one race s…
BLOOMINGTON — The Illinois High School Association doesn't expect any winter sports to begin until 2021.
Sports reporter Jim Benson picks some memorable writes from this year. From covering the Illinois State basketball team to the global pandemic…
From the path of five wrestlers to sectionals, the legacy of a Decatur business gutted by fire, a look at private schools' recruitment challen…
The concrete and grass that surround Memorial Stadium should be full of people on Friday and Saturday. After all, it's tradition.
Florida Gators star Kyle Trask doesn't like to talk about the Heisman Trophy race, but he did notice last week when someone put a Kyle Trask p…
INDIANAPOLIS — During a dead ball late in the game, Ayo Dosunmu hung his head at the center of the court inside the Bankers Life Fieldhouse, a…
Ask Brad Underwood why Illinois was playing so well at the end of last season and he'll bring up Da'Monte Williams' name in a hurry.
A weird thing about me is that I've always been drawn to the sound of basketball shoes squeaking on the hardwood. There's something about it t…
Two questions arose Sunday upon hearing former Bradley University All-American Hersey Hawkins had been selected for the National Collegiate Ba…
The Minnesota women's basketball team will begin its season on Wednesday with seven players who are healthy and available.
This is what Ayo Dosunmu has dreamed about — the type of game that he envisioned when he decided to return to Illinois for his junior season, …

Tanzyus Logan Funeral Service and Care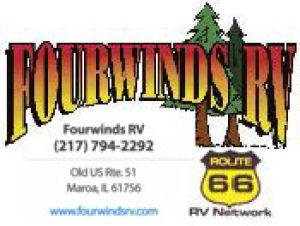 While the NBA opened training camps Tuesday and plans to start its season Dec. 22, the NHL is taking a more cautious approach.
The Daytona 500 will run with limited fan in attendance, Daytona International Speedway announced Wednesday. The race to open the 2021 NASCAR …
NEW YORK (AP) — Kyle Schwarber and Albert Almora Jr. were cut loose by the Chicago Cubs after helping the team win its first World Series titl…
WASHINGTON (AP) — Joe Ross and the Washington Nationals agreed to a $1.5 million contract Tuesday, one day before the deadline for teams to of…
MILWAUKEE (AP) — The Milwaukee Brewers traded reliever Corey Knebel to the World Series champion Los Angeles Dodgers on Wednesday for a player…
BALTIMORE (AP) — Starting second baseman Hanser Alberto was let go Wednesday by the Baltimore Orioles, who agreed to one-year contracts with c…
PHILADELPHIA (AP) — Pitchers Héctor Neris, Zach Eflin, David Hale and Seranthony Domínguez agreed to one-year contracts with the Philadelphia …