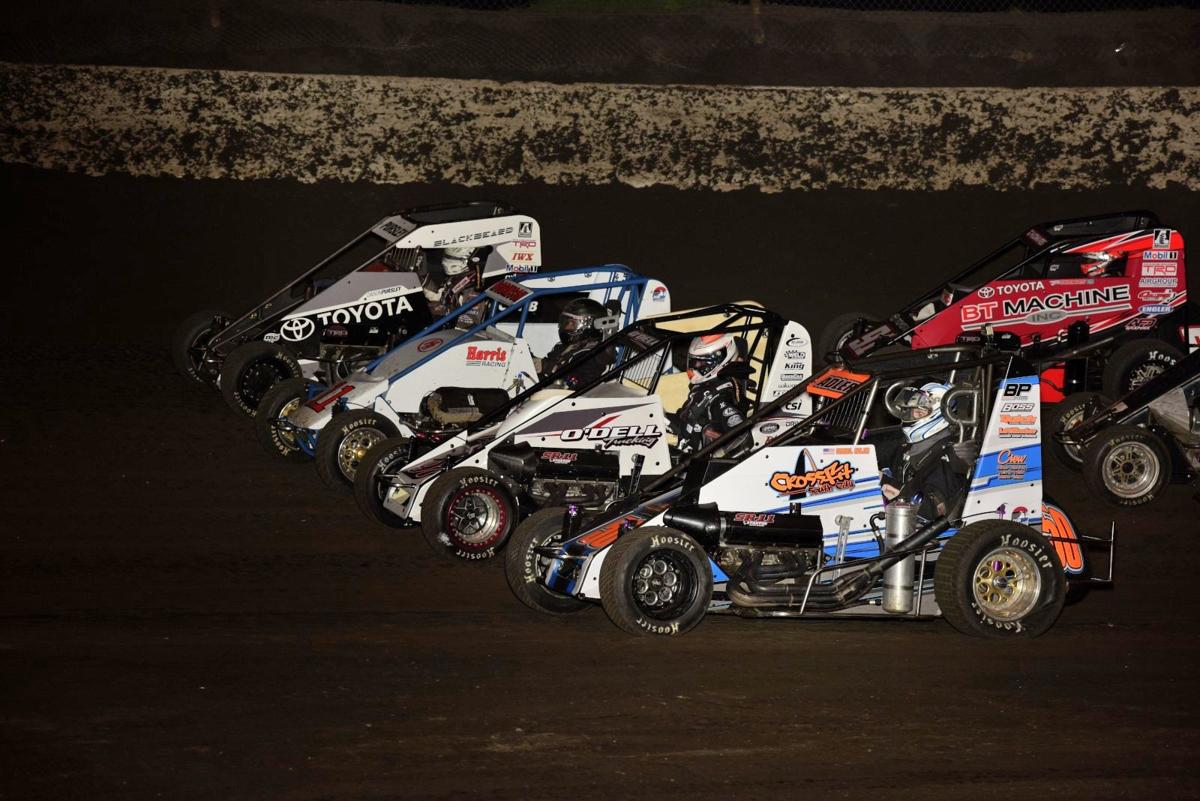 MACON — Macon Speedway is down to its last three nights of the season, with the popular POWRi Lucas Oil National Midget League and the $2,000-to-win John Osman Memorial set for this Saturday.
Micros and Pro Mods are also on the card.
For the National Midget League, Macon Speedway takes center stage for only the second time this year. In Macon's first midget league race, New Berlin's Jake Neuman won his first at the track on July 27. Three other midget league dates at Macon — on May 11, June 15 and August 17 — were washed away by rain.
Leading into the weekend, only nine races remain on the calendar for the midget league. Jesse Colwell of Red Bluff, Calif., is currently on top of the point standings with 5,740 points. Colwell is chased by three-time league champion Zach Daum (-350 points) of Pocahontas, teenage favorite Holley Hollan (-930 points) of Broken Arrow, Okla., rising rookie Daison Pursley (-1,140 points) of Locust Grove, Okla., and seasoned vet Jake Neuman (1,150 points) of New Berlin.
The POWRi Engler Machine & Tool Outlaw Micros saw their points chase take a dramatic turn last weekend at Jacksonville with a DNF from four-time champ, Joe B. Miller. Now, it's Gunner Ramey of Sedalia, Mo., holding the top spot ahead of Miller (-60 points). The Micros will also receive local points for the Macon Speedway Micros class.
Saturday will also mark the fifth annual John Osman Memorial for the Midwest Big Ten Series Street Stocks. The event will pay $2,000 to win and $100 to start, and will draw some of the best Street Stock competitors in the country. Monticello's Darrell Dick leads the Big 10 Street Stock points by just six over Cerro Gordo's Terry Reed. Reed leads the Macon Speedway weekly points.
Rounding out Saturday's racing will be the Pro Mods. Tim Hancock claimed last week's feature, not only in the Pro Mod class but also the A-Mod class. Hancock has a 92 point lead over Nick Justice in the Pro Mod class. Rob Timmons had a strong second place run on Saturday and is third in points. For Hancock, last Saturday's win was his 12th of the season at Macon in the class.
---
PHOTOS: Take a look at this list of H&R 100 winners through the years
Be the first to know
Get local news delivered to your inbox!