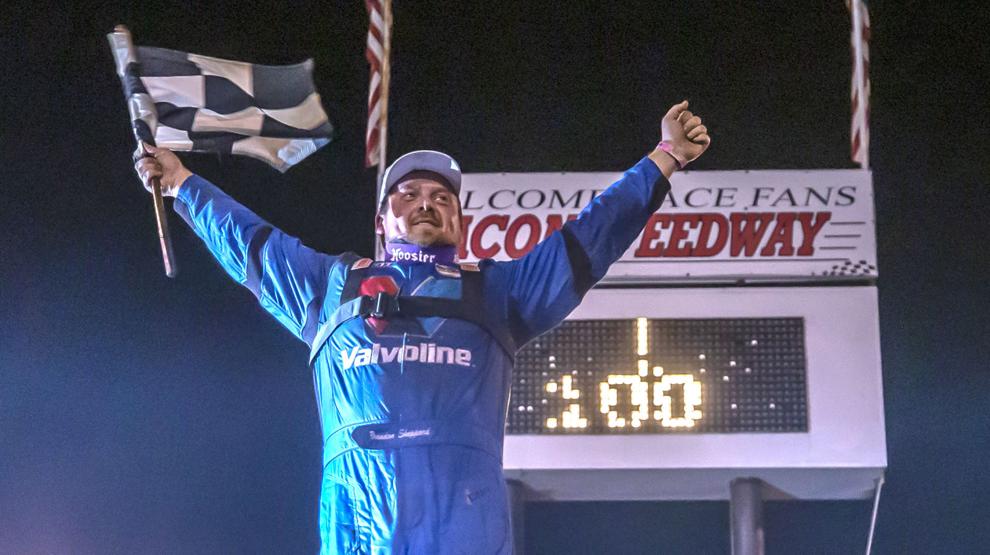 MACON -- Brandon Sheppard has been attending Macon Speedway races since he was a toddler and he used that knowledge of the 1/5-mile dirt oval to win his first Herald & Review 100 title on Thursday. 
After starting the race in the poll position and losing the lead to 2012 H&R 100 winner Brian Shirley during the opening lap, Sheppard sat back and drove 80 laps in second place before grabbing the lead and holding onto it until the checked flag. 
"I have been wanting to win this race for a long time and it means a lot to me and my family. I can't thank my family enough for all the help they put into this race car," Sheppard said. 
Sheppard, from New Berlin, is the defending World Of Outlaw Late Model champion and current points leader and he joined the DIRTcar Summer Nationals tour this week and picked up his second victory of the week at Macon after winning at Sycamore Speedway in Maple Park on Tuesday. 
Shirley, from Chatham, was aggressive from the start of the 40th running of the H&R 100, as he got around Sheppard in the first lap and at times put more than three seconds between himself and second place. Between caution flags on lap six and 52, Shirley commanded the race and had lapped every driver except those in the top six. 
But the caution on lap 52 brought everyone back together and as Sheppard grabbed the lead at lap 80, it was Sheppard and Shirley and then a big gap of half the race track. The drivers, who are friends off the track, kept those same positions until a final caution flag came out at lap 98. This was reminiscent of last year's wild finish between Bobby Pierce and Gordy Gundaker but there would no such fireworks this season as Sheppard fought off any chance at a comeback in the final green, white, checkered finish to claim the victory. 
"Tonight I was really patient and Brian really dominated the first part of the race and he is hard to beat. Hats off to him and he does a really great job too," Sheppard said. 
Shirley has five victories in the Summer Nationals and sits atop the points standings as the tour heads on to Fayette County Speedway in Brownstown on Friday and Lincoln Speedway on Sunday. 
Following Sheppard and Shirley, Bloomington's Jason Feber was third, Moweaqua's Shannon Babb was fourth and Carpentersville's Dennis Erb, Jr. was fifth.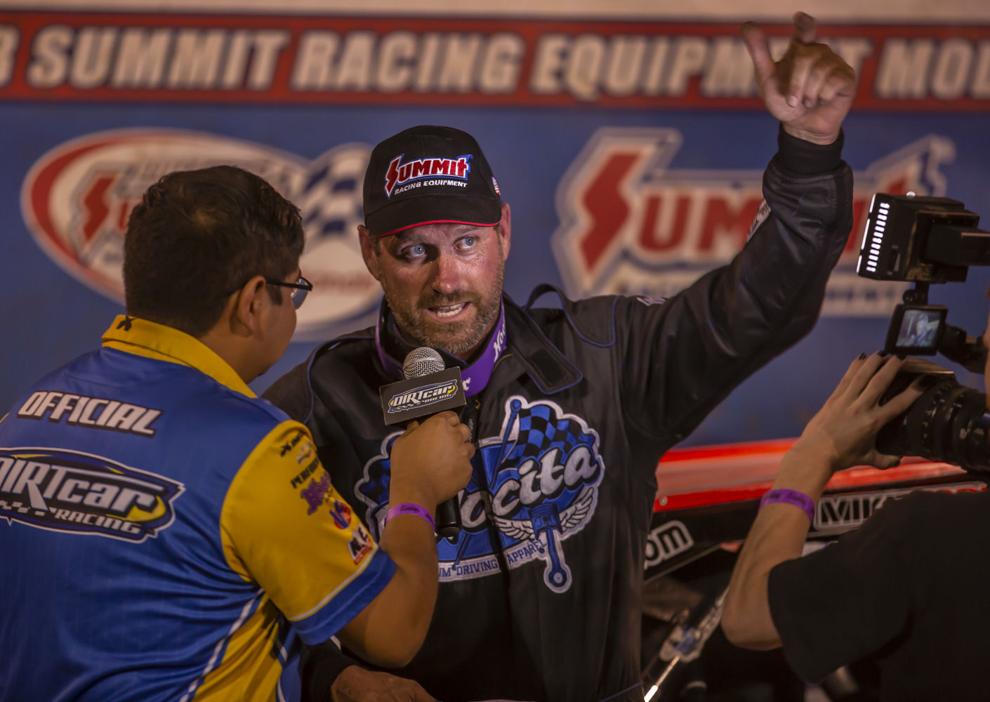 In the other feature of the night, Highland's Mike Harrison won the Summit Modified Nationals race, his sixth victory at Macon Speedway in his career and the third this season on the modified tour. Jeff Leka, from Buffalo, finished second and Kewanee's Ray Bollinger was third. 
Harrison will be back in action at Macon on Saturday for the Diane Bennett Memorial Race. Bennett was the longtime scorekeeper at Macon who passed away in 2015 and a race in her honor was added to the speedway's schedule for the first time in 2019.  
"I won the inaugural race last year and I donated back into it and I feel I should be (at Macon) to support that race this weekend," Harrison said.  
---
Sports reporter Matthew Flaten's Macon Speedway coverage
Sports reporter Matthew Flaten's Macon Speedway coverage
Articles and columns from sports reporter Matthew Flaten about the drivers and races that run on the 1/5-mile dirt oval known as Macon Speedway.
Contact Matthew Flaten at (217) 421-6968. Follow him on Twitter: @MattFlaten