MACON — It's another year and another big step for pro late model driver Blake Damery.
In 2020, Damery set his sights a little higher and competed with the super late models in the Herald & Review 100 for the first time in his career. 
"The Herald & Review 100 has been the highlight of the year so far. I raced my way in with the big horsepower motors and we were able to run all 100 laps of that and that's was pretty cool," Damery said. "Ever since I was little, I think I've been to just about every Herald & Review 100 and the caliber of drivers this year has been really good, too." 
"Last year we debated on trying to go just to get laps but this year with the way everything fell because the Summer Nationals got pushed back and we didn't think they're going to have a big car count there and we figured we would help the track a little bit and get some laps," he said. "Then we showed up and there were 30 some cars there and so we had to race our way in and we stuck to the plan and we ended up making it into the last spot."
When the green flag dropped, Damery tried to keep his cool. 
"At race time, I didn't put too much pressure on myself and I just wanted to go out and we pretty much knew I was going to stick to the bottom," he said. "(The H&R 100) is kind of a race of attrition and we tried to stay out of trouble and run smooth lapse and not get in the way of the leaders when they came around and it worked out for us." 
Damery, who is from Macon, will compete this Saturday at Macon Speedway in the sixth annual KERBYSTRONG event. This season will focus on a night of races rather than a big purse race, with the economic downturn from the COVID-19 pandemic affecting race sponsorships. 
"We were unable to get some of the big sponsors that we had in the past and honestly we are lucky just to have the event," Damery said. "At the start of the year when the (Illinois) tracks didn't open up, we didn't even think that we would be able to have it so that got us a little late on the ball trying to go get sponsors.
"We knew that the pandemic impacted a lot of (former sponsors) and we asked them if they could donate and even if they could donate in kind donations rather than formal sponsorships, and we got a lot of smaller donations of $10 here $25 there and it all adds up."
The KERBYSTRONG mission is to educate about cancer awareness and screening and support patients through their cancer journey. 
"The proceeds directly go to cancer patients that are in need of immediate support. A portion of it goes to gift cards for things like gas or co-pays and groceries and if you qualify for that you can get assistance there," Damery said. "Another portion goes to a cancer navigator. When you are diagnosed there are so many different people and doctors that you have to meet with and there are so many hoops to jump through that the cancer navigator helps you guide through that process so we fund that."
In his second year of racing, Damery has put himself through the paces, traveling all over Illinois to race as he learns the finer details of his car. 
"We have been going to Farmer City Speedway on Fridays and we have run at Lincoln Speedway quite a bit and I took my first trip up to Kankakee last week and that was a pretty fun track. We have been to Spoon River and we were going to race up in northern Indiana last Saturday but it got rained out," Damery said. "I feel like the season is going pretty good and out of the gate the car we put together this winter was fast. We went through a little bit of a slump trying to figure it out and figuring out the personality of the car. Knock on wood, we haven't torn up a lot of stuff and we have been racing pretty much Friday and Saturday and some Sundays here."
"Honestly, going into it I had been around race cars but as far as set up stuff and all the fine-tuning details, I was pretty green," Damery said. "My learning curve has been really high compared to a lot of people because of the people I'm surrounded with. Brian helped my dad for 25 years and he has really helped us grow as a team with the setups."
Hayes kept Kerby Damery's equipment in good condition following his death in 2015 so that Blake could use it at the start of his career. 
"Last year I ran (my dad's) chassis that we pulled out of the barn and went through it and rebuilt it from the ground up," Blake said. "There was some wheels of his that we are still using and a bunch of odds and ends, just a bunch of little stuff, that have been super helpful that I didn't have to go and buy."
When the 30-lap pro late model feature gets underway on Saturday, Damery's thoughts will be with his father. 
"Everything ratchets up during the week before and we are going through the car with a fine-tooth comb and making sure everything is right and we are actually putting a new body on it for the race and I'm pretty excited about it," he said. "Last year was the first year that I got to race in it but whenever we first started (KERBYSTRONG) it was always my dream to run in it and now that we are running in it, we are hoping for the win."
---
History photos: Macon Speedway through the years
Webb started it all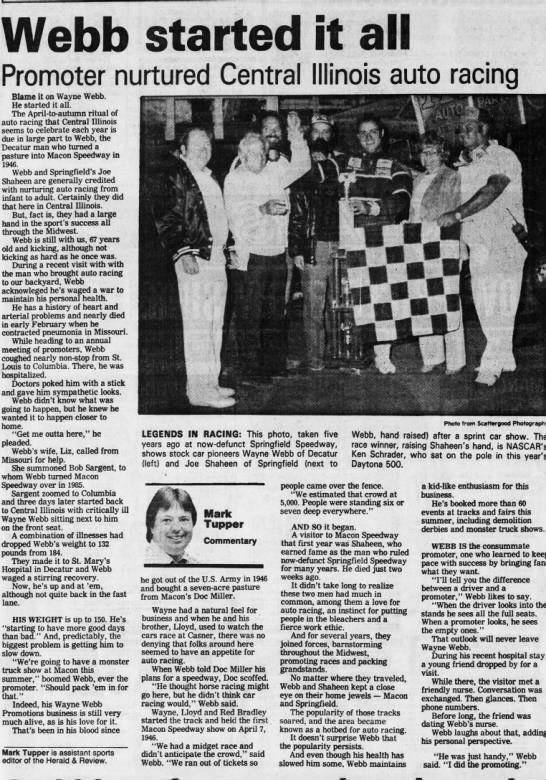 Wayne Webb in 1979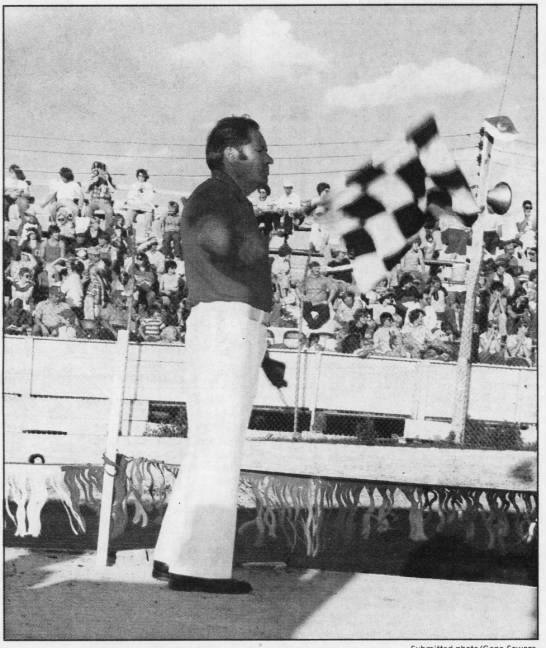 Owner Wayne Webb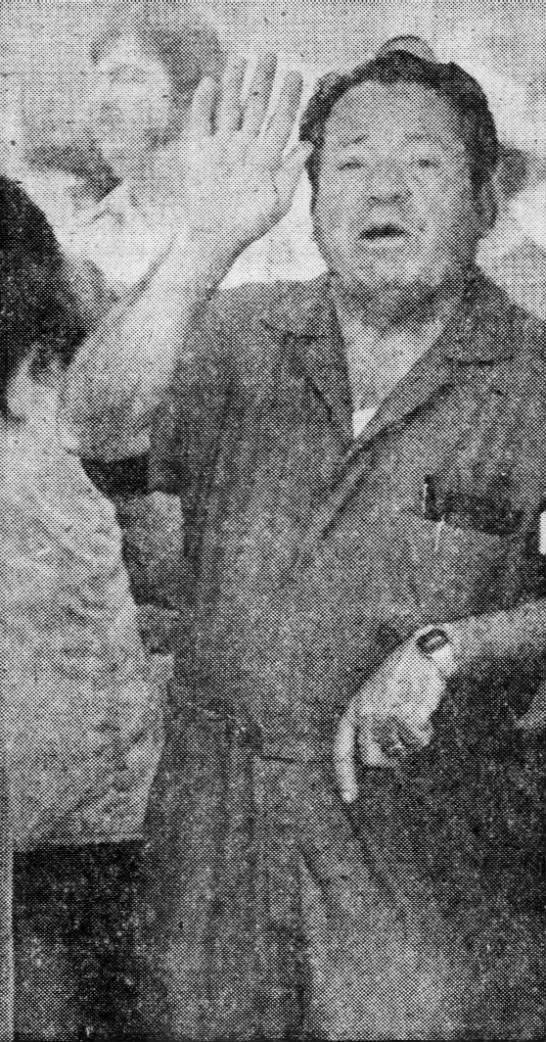 Wayne Webb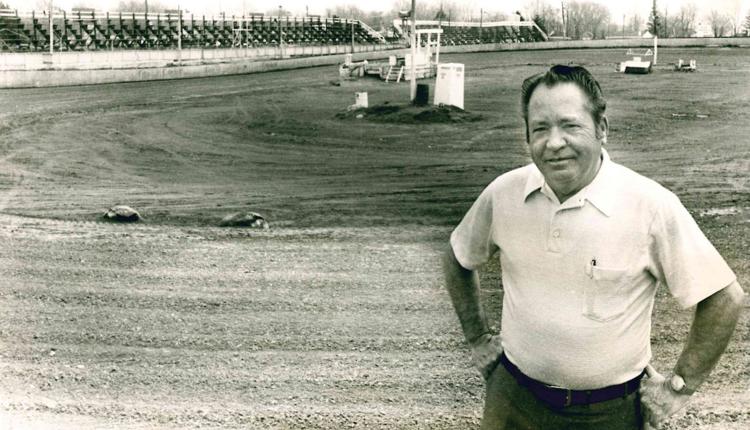 Macon Speedway 1976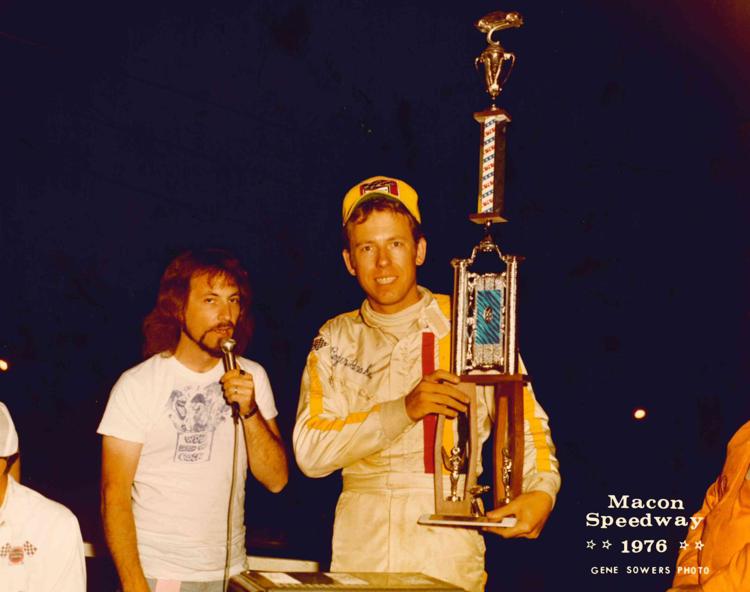 May 17, 1969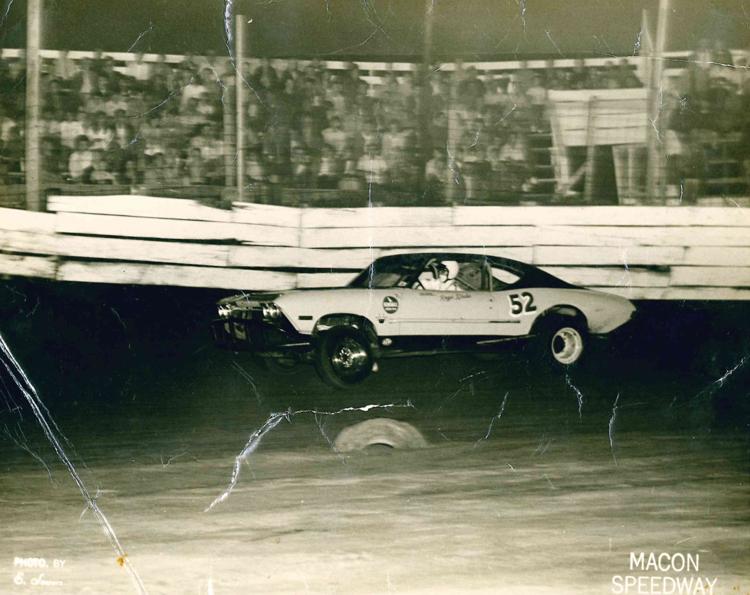 Motion Raceway tower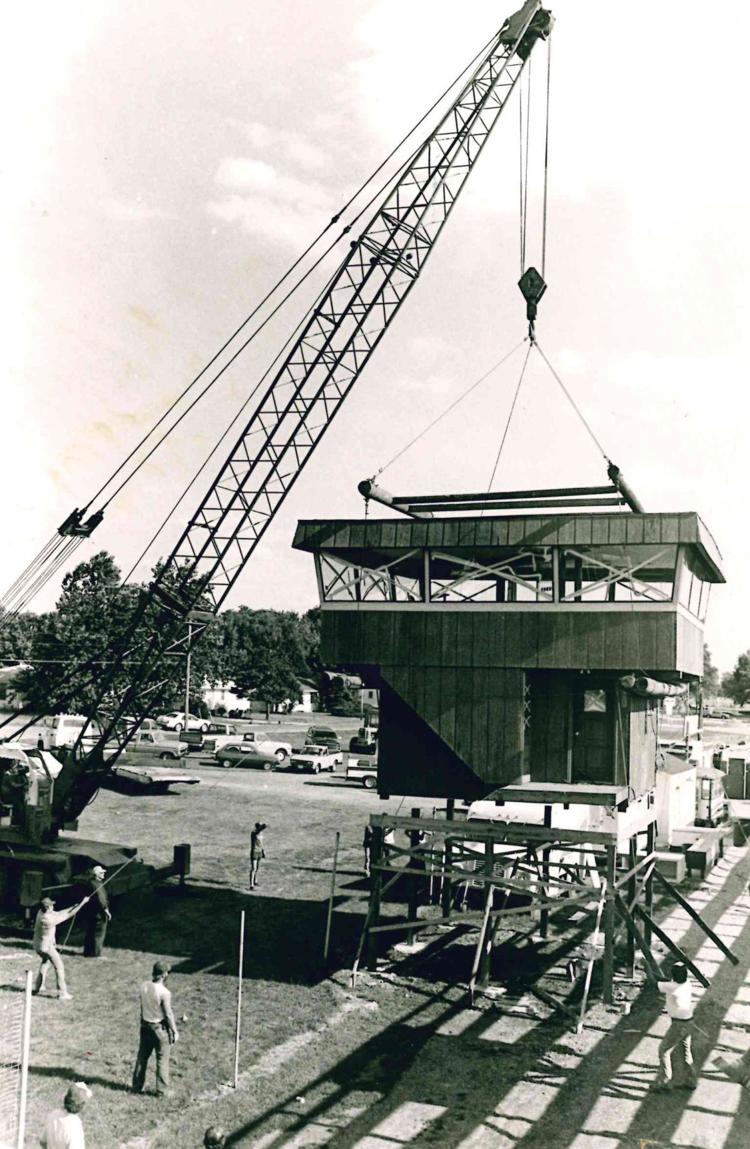 Listen up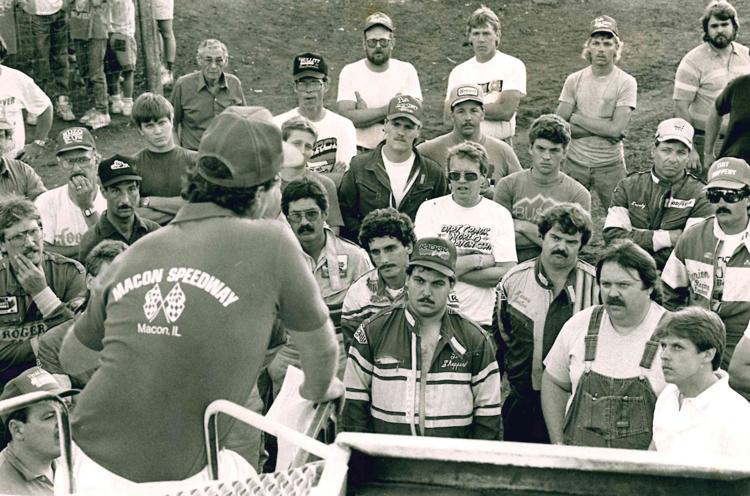 Getting ready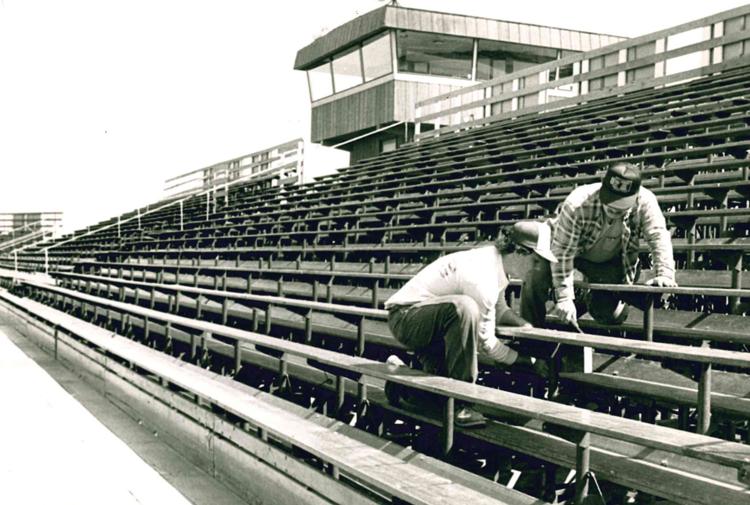 Bob Sargent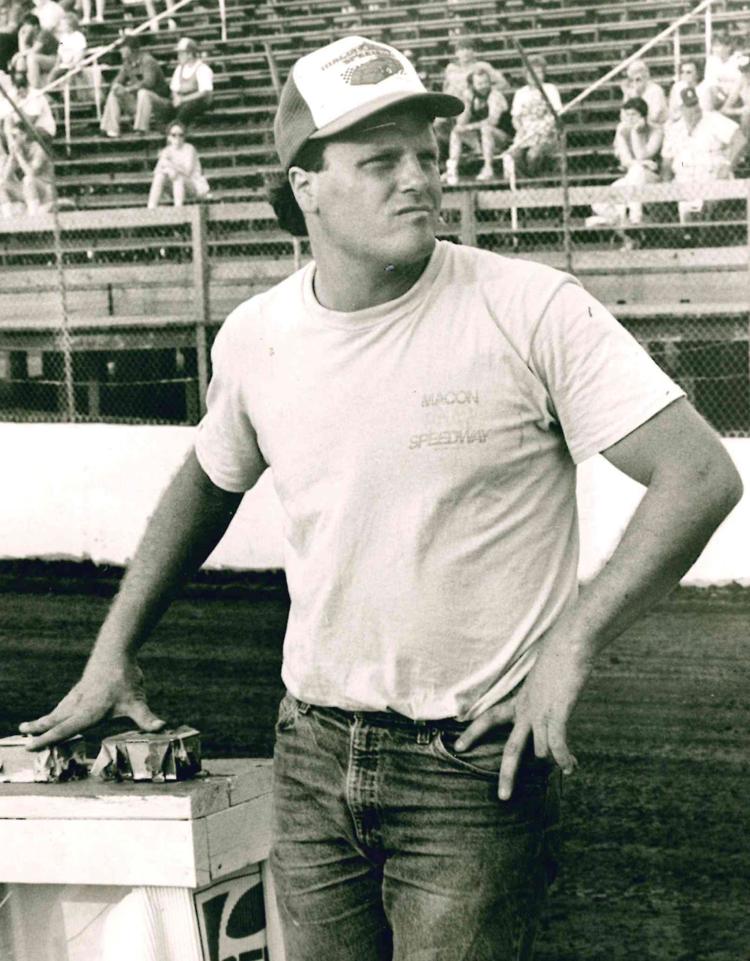 Super modifieds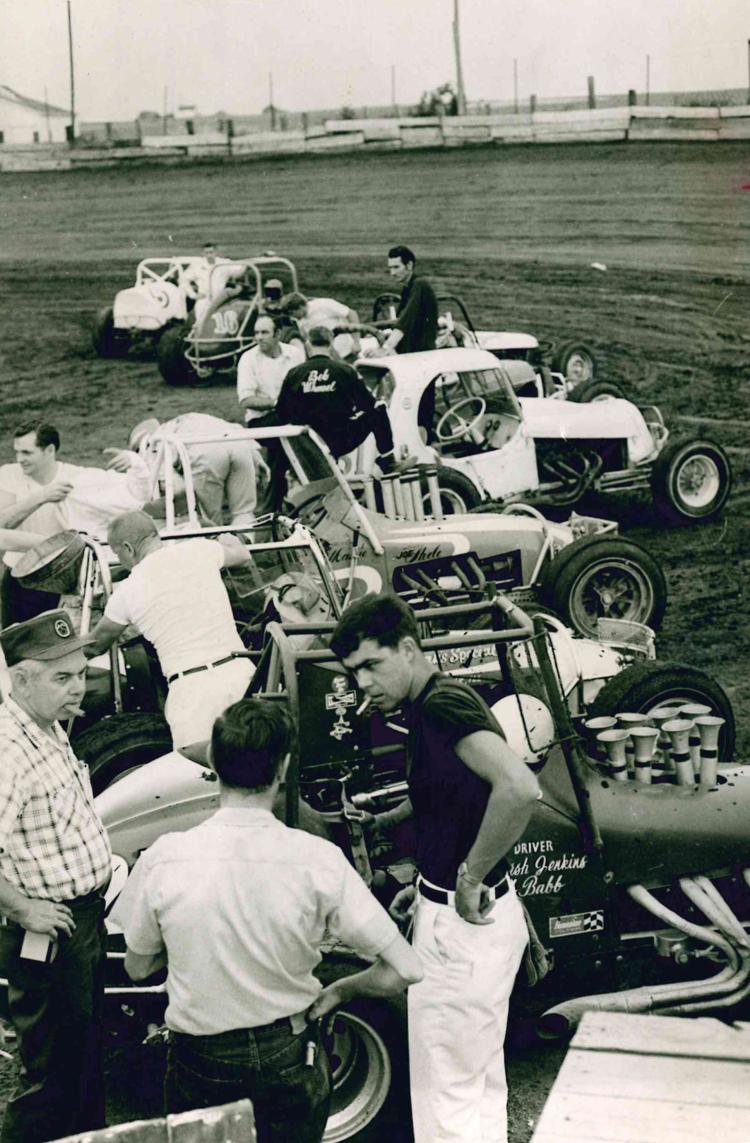 Pickles Standefer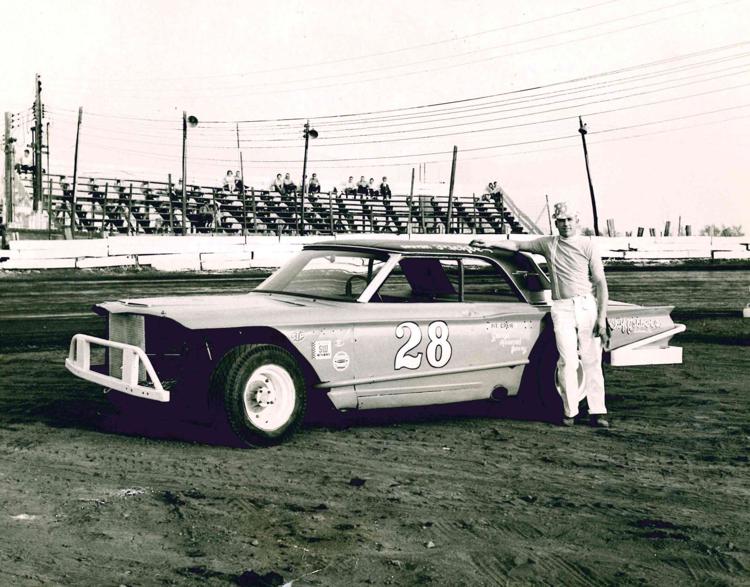 The action heats up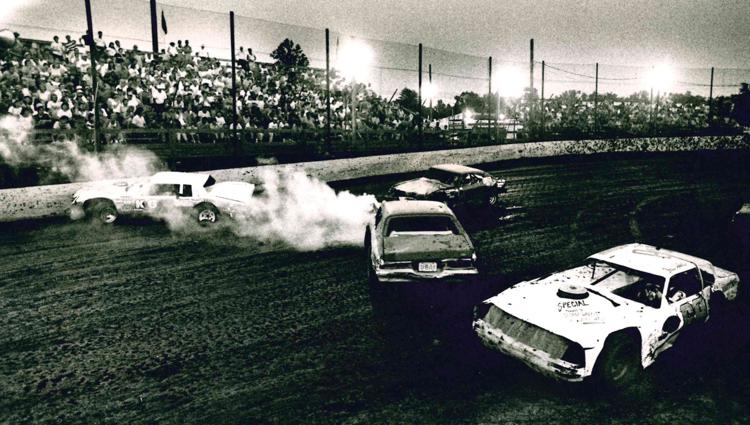 Larry Limbach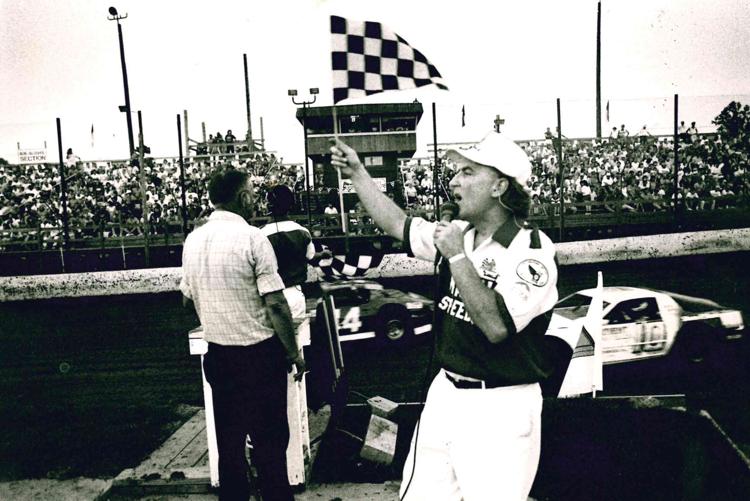 Top competitor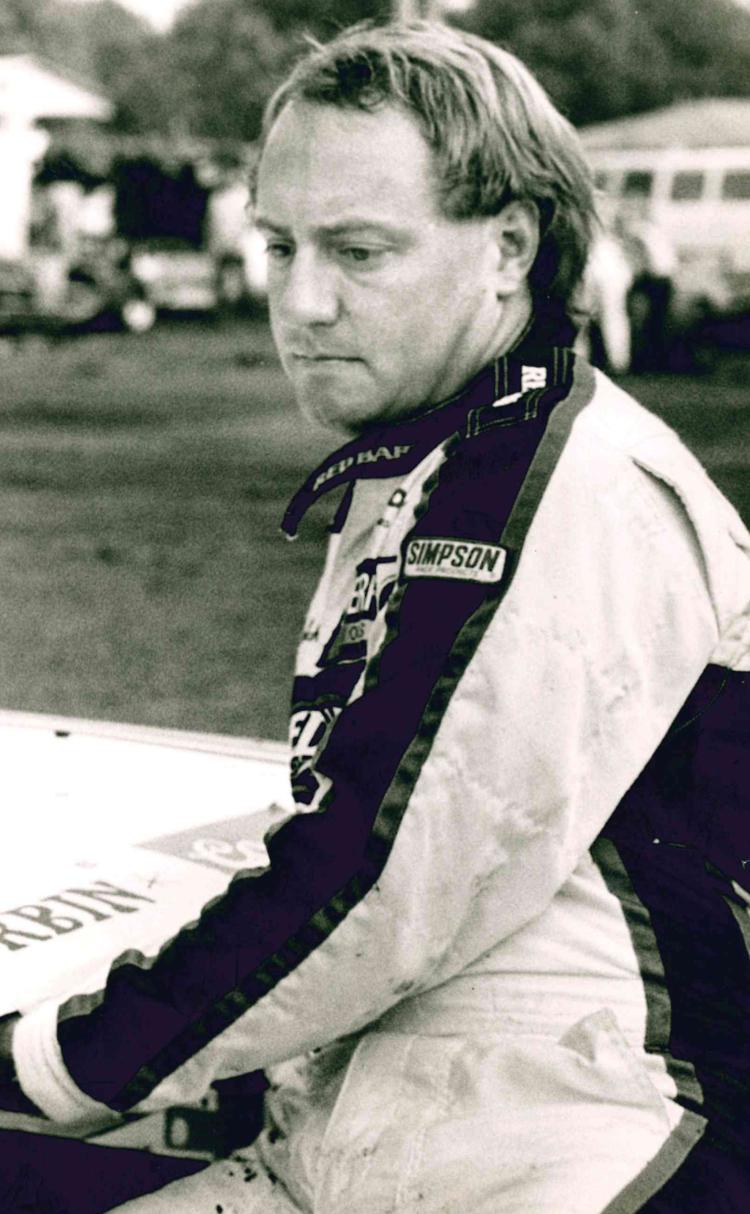 Always close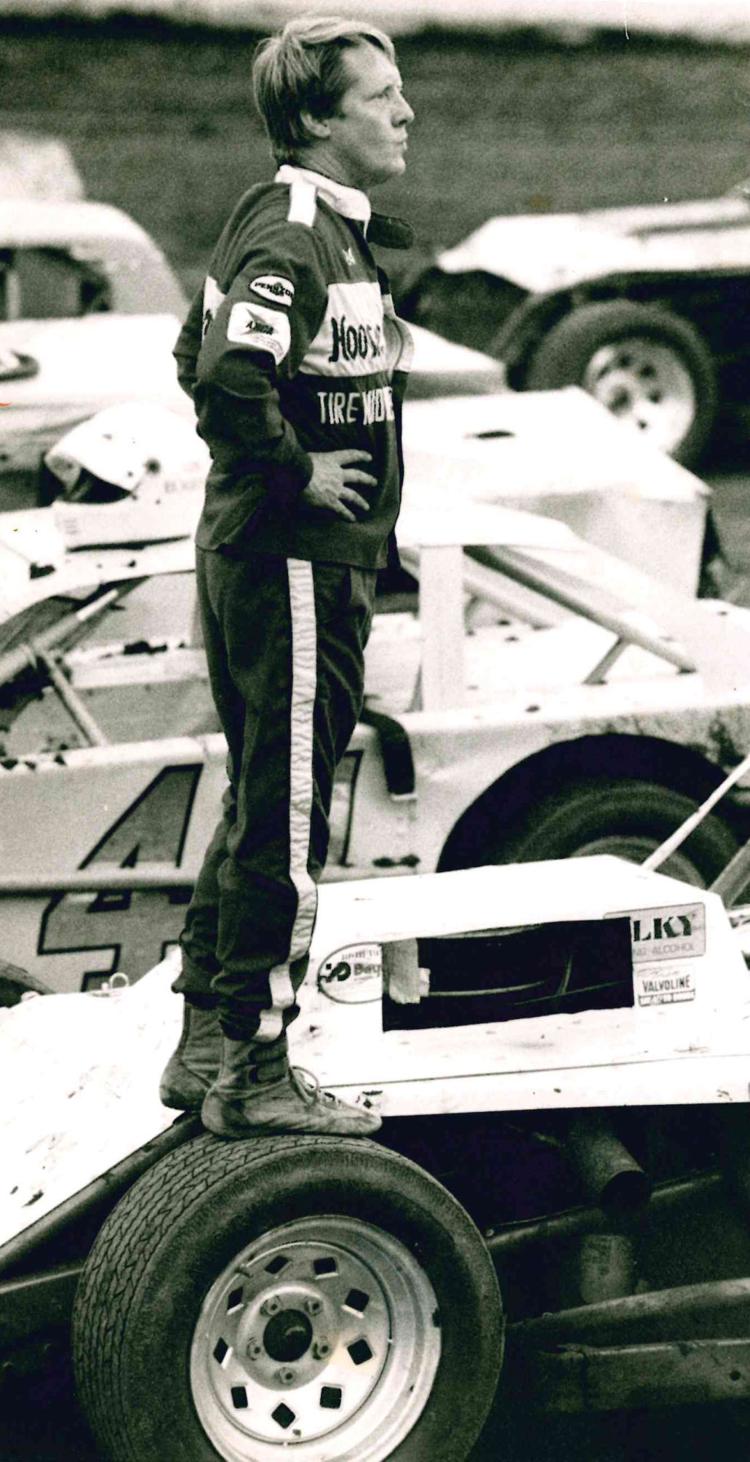 Robby Standridge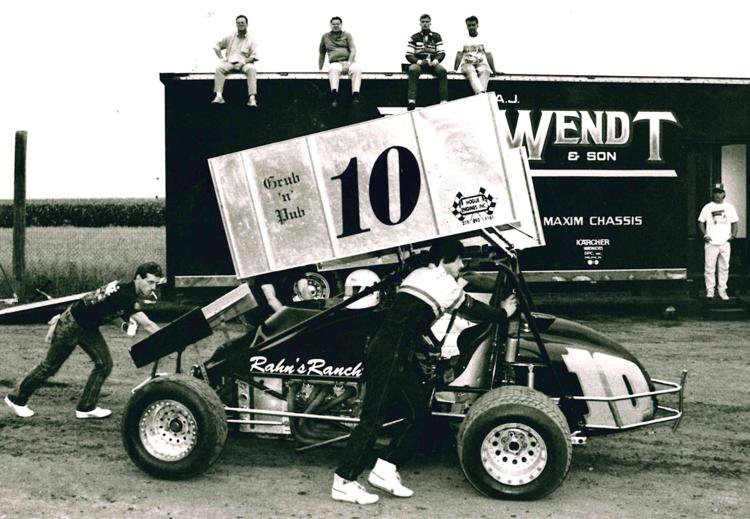 Heading out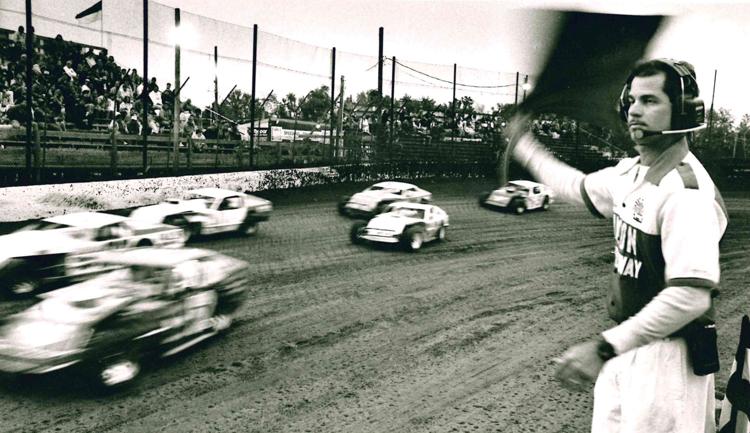 Macon Speedway Track - Airview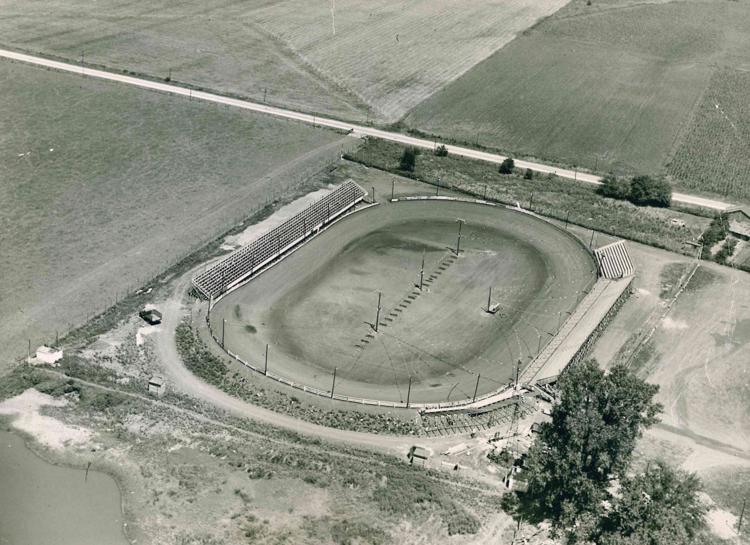 Macon Speedway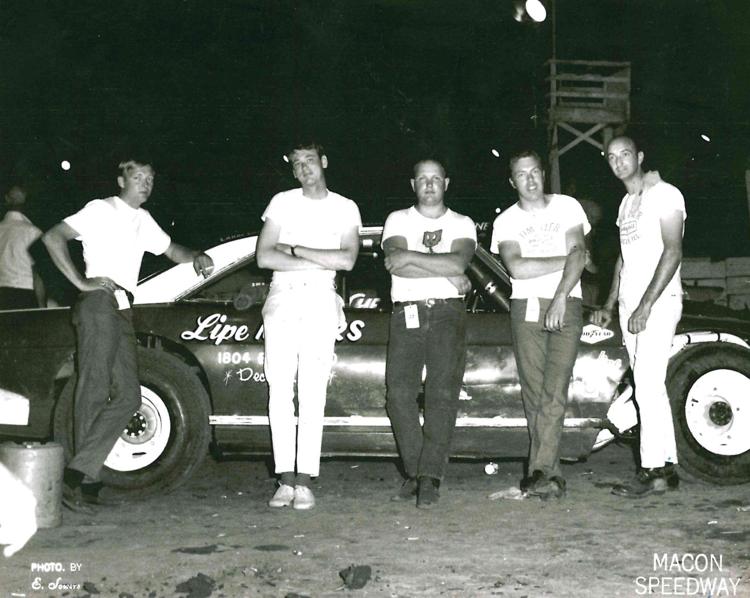 Macon Speedway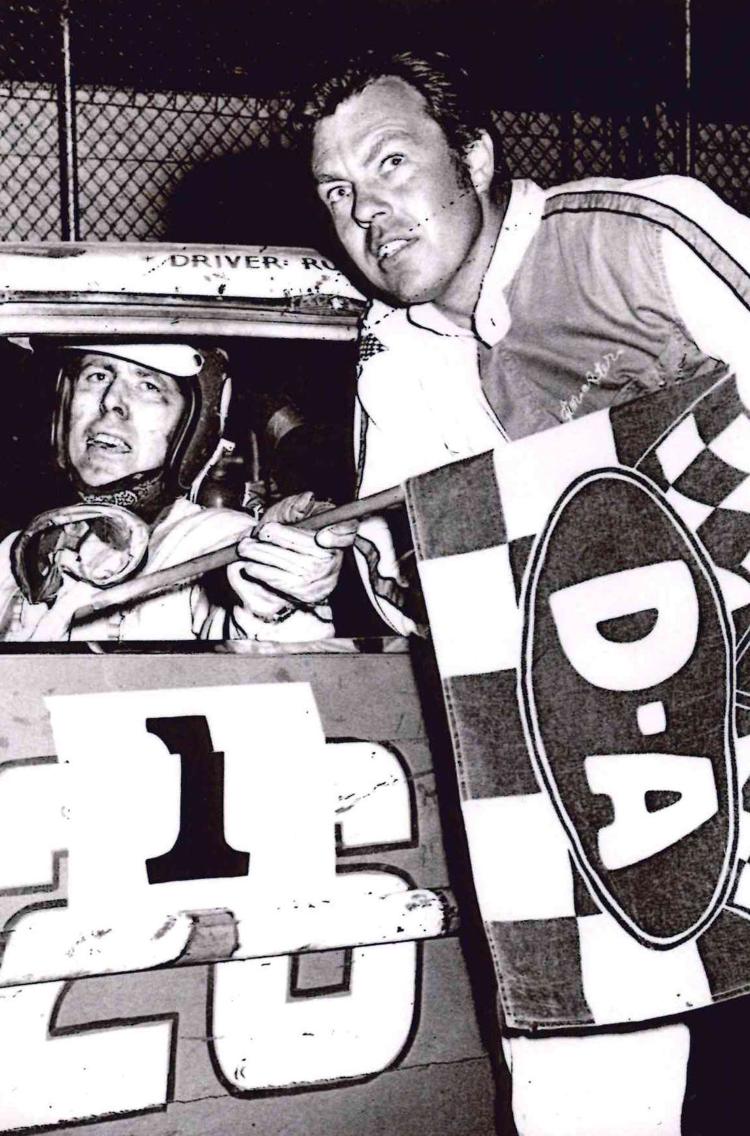 Race instructions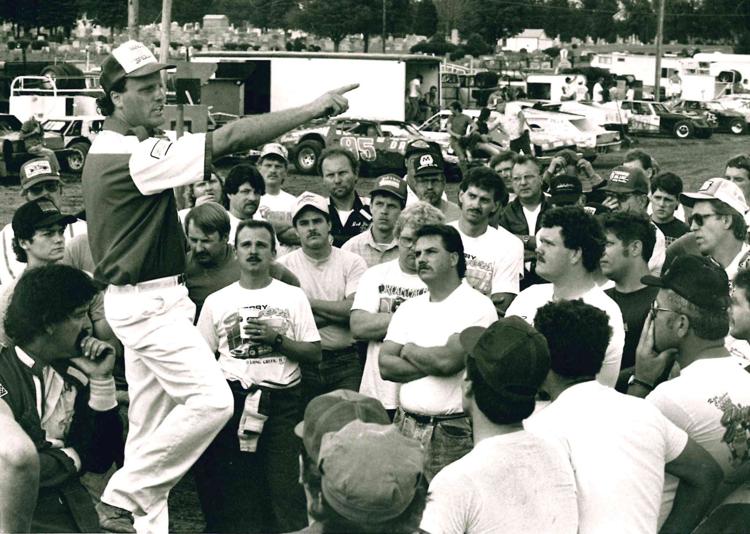 Contact Matthew Flaten at (217) 421-6968. Follow him on Twitter: @MattFlaten
Be the first to know
Get local news delivered to your inbox!