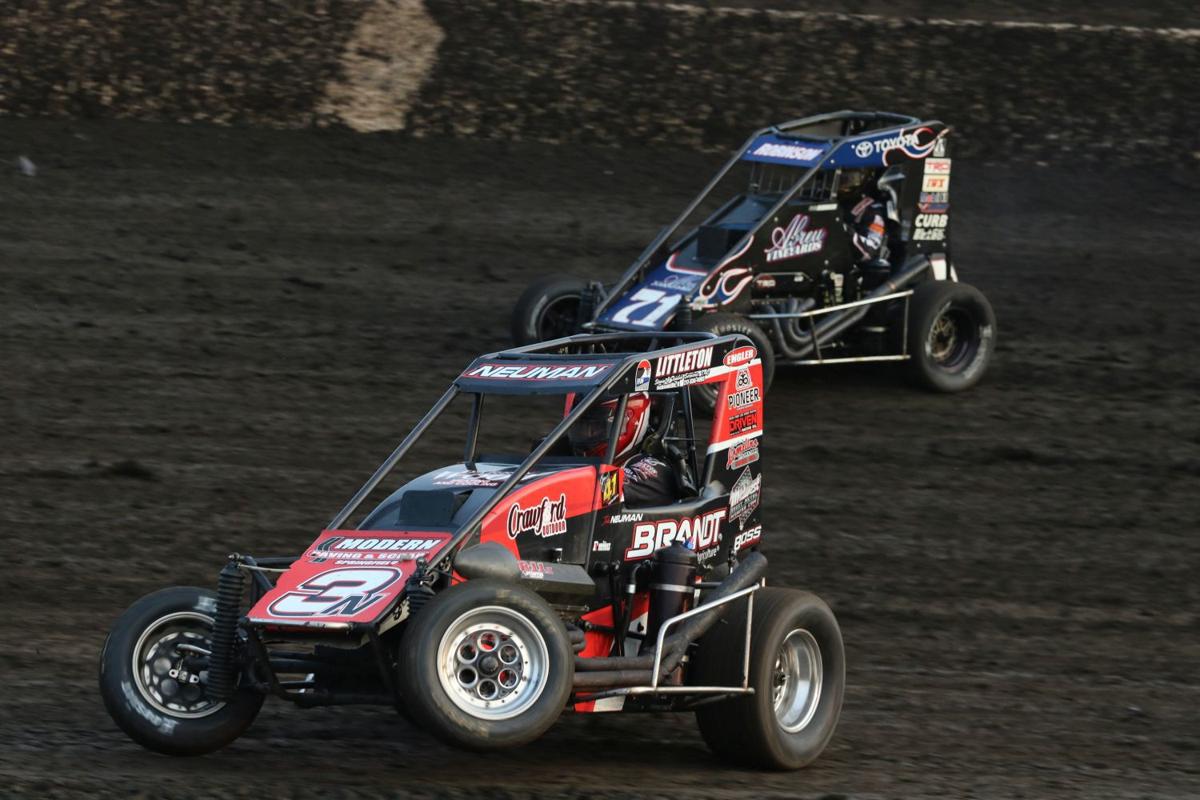 MACON — Fans of open wheel racing will get a rare treat on Saturday at Macon Speedway, with both the POWRi Lucas Oil National Midgets added to the MOWA Sprint Cars already scheduled.
Macon, which normally only runs one open wheel class on a big night, will also feature Pro Late Models, Pro Mods, and Micros.
The Midgets were added after weather canceled the first two attempts at Macon this year. The series is coming off a four-week hiatus. Jesse Colwell of Red Bluff, Calif., leads the series into Macon after picking up his first career win at Humboldt Speedway last Sunday.
You have free articles remaining.
Chapin driver Paul Nienhiser leads the way in the MOWA Sprint Car Series, excelling at tracks with a high-banked bullring like Macon. Springfield driver Jeremy Standridge comes into the event second in the standings with Kyle Schuett, Cory Bruns, and Jacob Patton completing the top five.
Dakota Ewing leads the Pro Late Models after coming a close second to Chris Dick in last week's KerbyStrong feature. Ewing has claimed six of the 10 features this year and leads the points by 78 over Donny Koehler of Macon. Saturday's event will also be a part of the Big Ten Series, where Jake Little is the current point leader.
Mount Olive's Tim Hancock Sr. still remains the man to beat in the Pro Modified class. Hancock has won eight of 12 features this year and has a 56 point lead on Nick Justice.
The Micros were also added to the program for this week. Molly Day of Atwood leads the track points by 22 over Daryn Stark of Springfield. Day has yet to win a feature but has claimed three top fives in five starts.