MOUNT ZION — The injuries to Mount Zion softball pitcher Ally Bruner from a line drive that struck her head sparked conversation from softball teams area-wide about players wearing protective masks.
"I hope it never happens to anybody," Bruner said from a recent Mount Zion softball practice. More than a week after being hit, she's pain free and her stitches have been removed. "It's the worst feeling, obviously. I hope everybody gets masks and wears them."
Because of that, many feel infielders — particularly pitchers and corner infielders — should be required to wear the masks. The design of the masks area players wear varies, but most look like a catcher's mask without the helmet part — a cage covering the face.
Several players besides Bruner have been hit by batted balls. Maroa-Forsyth's Kate Beckemeyer was hit as a sophomore, and former Arcola star and current University of Illinois pitcher Taylor Edwards was recently hit while walking to the bullpen.
But not all players choose to wear masks. There's no rule players have to wear them, and even though most coaches recommend it, not all players feel comfortable wearing them. Plus, a stigma remains that players who wear them aren't confident in their abilities.
"Knowing all the pain that I went through, I definitely would suggest masks be mandatory now because I don't think anyone should ever go through this," Bruner said. "It's hard and it's rough on your parents, too. It's not worth all this damage."
It wasn't until the 1950s that batting helmets were mandated for Little League, with major league players finally adopting it in the 1960s. But requiring that softball players wear masks has proven difficult for the bodies that govern high school sports. 
"There are masks that are optional for softball players, and their parents can make the decision if they want their child to wear the mask," said Tracie Henry, IHSA assistant executive director in charge of softball. "The rules allow them, but the rules do not mandate a specific mask for any position because there is no mask with the NOCSAE safety standard on it.
"That's the position for our state association. For a mandate, we would like to see a product that passes the NOCSAE safety standard," Henry said. 
The IHSA, as well as the other 49 state high school athletic associations, is guided by the National Federation of High Schools (NFHS), which is made up of 18,500 high schools and has more than 11 million participants.
"Relative to the infielders or defensive head and face protection, NOCSAE has not established a standard for a face mask without a helmet being attached to it," NFHS Director of Sports Sandy Searcy told the Herald & Review. "Our rules are permissive in that infielders may wear this protection, but it is not mandated for that reason."
Changing minds
Bruner is anxious to return to softball and return to pitching. She says she will pitch worry-free when she returns.
She'll also be wearing a protective mask.
After news of Bruner's injury spread, several players from teams in the Herald & Review area started wearing protective face masks.
At Maroa-Forsyth, Beckemeyer, a pitcher, has worn a mask since being hit. The injury wasn't as bad as Bruner's, but Beckemeyer wears a mask at the urging of her mother, Chris Beckemeyer.
Chris Beckemeyer isn't as fearful watching Kate pitch now that she wears the mask, but there's always worry in the game.
"It's tough to watch," Chris Beckemeyer said. "Knowing Ally got hit as bad as she did and seeing some of the college girls get hit, it scares the crap out of me."
After Bruner's injury, the remaining two infielders at Maroa who didn't wear a mask began to.
"I like to see the pitchers and first and third basemen wear them, but at shortstop and second base they have more time to react," Kate Beckemeyer said. "It's really up to the player. If they wear it, great, if they don't, it's their decision."
Kate Beckemeyer was hit in a regional semifinal game as a sophomore, but was able to return to the championship game two days later.
But there was something about hearing Bruner's story that opened eyes at Maroa.
"We were all taken back for a second and it humbled us. We realized how lucky we actually are to play the sport," Kate Beckemeyer said.
"Honestly, most of us were like, 'We need to find some way to help her and maybe wear masks ourselves to prevent those injuries.'"
For 10 years, Meridian softball coach Greg Streeval has required his infielders to wear face masks on defense.
He's been around softball long enough to know how quickly a player can get hurt from an errant ball. His outfielders wear mouth guards in case a ball takes an awkward hop.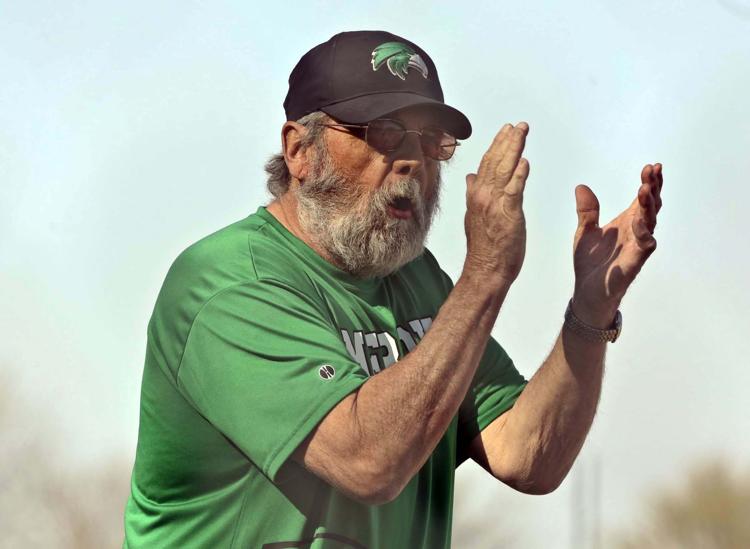 "My theory has always been: Orthodontists and dentists are too doggone expensive," Streeval said. "There's no point in taking a chance. Plus, I coached summer ball for 30 years. I've seen girls get hurt — bad. If you get hit in the face, it takes the softball right out of you real, real quick."
Mount Zion softball coach Greg Blakey gave players the option of wearing a mask. After Bruner's injury, third baseman Camryn Skundberg and pitcher Olivia Gilman were among the players to begin wearing masks.
"Our corners and our pitchers wear masks now, which makes me and my mom very happy," Bruner said.
Blakey has always required junior high players to wear masks as they catch up to the speed and skill of the game, and has put more thought into mandating it at the high school level in the coming years.
DECATUR — Marv Dampeer finds himself going back to the opening verse of Rudyard Kipling's po…
"It's kind of their personal choice, but after seeing that, I don't want to ever see that again," Blakey said.
NOCSAE standard
With no rule on the books about masks, the choice rests with players and families.
"We really try to communicate to all of our coaches and schools, it's certainly allowable having face protection for any defender to wear, but it's not anything that's mandated," Henry said. "It's up to each individual softball player and their parents and families to decide what works for that softball player and what they feel comfortable wearing."
Oliver told the Herald & Review that a standard does exist for face masks, but a standalone face mask "by itself cannot effectively manage the energy from a batted ball unless it has padding like a standalone catcher's face mask."
Because of that, no mask on the market adheres to the NOCSAE two-part standard for a helmet or piece of headgear with facial protection.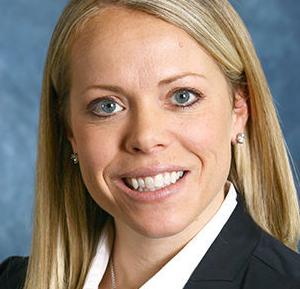 "The first part is it's head protection," Oliver said. "To the same extent that an infielder is at risk for getting hit in the face by a batted ball, they're also at risk for getting hit in the head — whether it's the face, the side of the head, the temple or the ear. There is a head-protection component of that standard.
"There is also an added face guard that can be added to the head protection so you can have a device that protects both the head and the face. The reason it's that way, and not the face alone or a face standalone, is because to be able to manage the kind of impact forces that occur from a batted ball, a standalone face mask would have to look like the traditional standalone catcher's mask."
NOCSAE doesn't certify equipment. Certifications are done by a third-party organization.
What NOCSAE does is write standards in order to protect against injuries.
"We have a standard, if people want to comply with the standard and make a product that meets it, they're free to do so and we would encourage them to do so," Oliver said. "We're not going to write a standard just to accommodate a product that's already out on the market, which quite frankly doesn't provide much protection."
Oliver said the position of NOCSAE isn't to discourage a player not to wear a mask of any kind.
Though no mask exists on the market for a face mask that approves NOCSAE standards, NOCSAE is a design-neutral organization.
NOCSAE doesn't have prototypes of masks, but rather, leaves those up to the creative minds at equipment companies.
The standard was originally adopted in 2012 and modified in 2014 and twice in 2015.
Oliver said one possible reason for a lack of masks on the market is questions about whether a market exists for such a product.
A way to push manufacturing of a mask that fits NOCSAE standards, Oliver said, could be to force the issue.
"What drives them to do it is when a governing body imposes that as a requirement," Oliver said.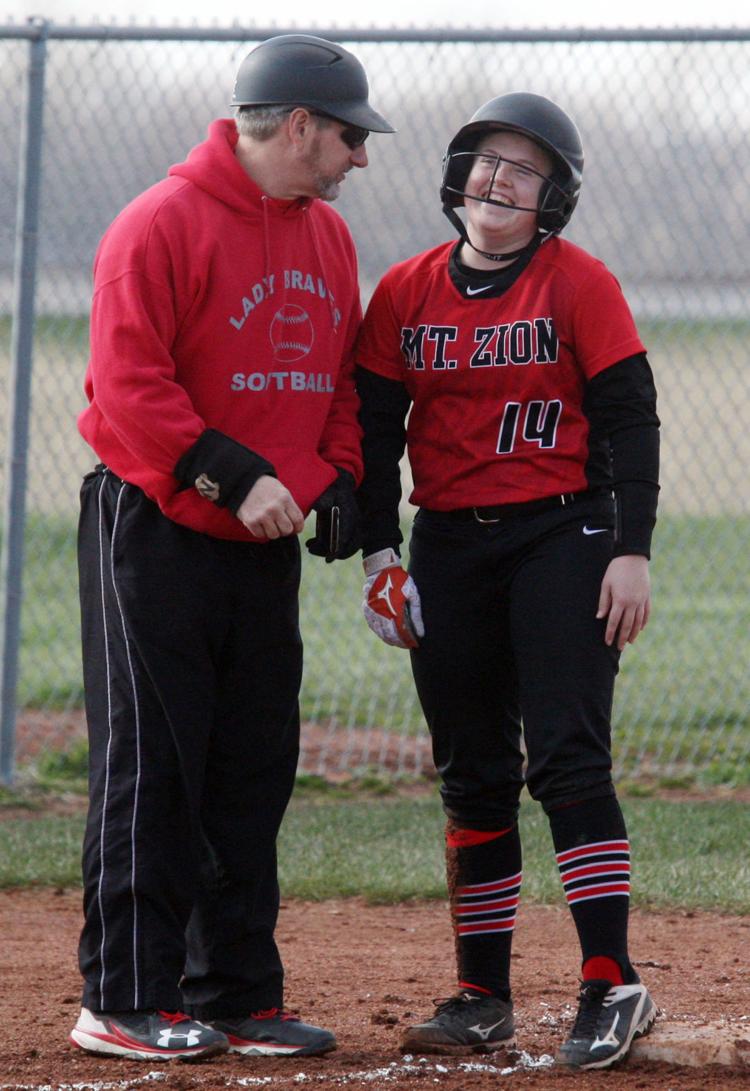 The mask stigma
There are players who choose not to wear the mask.
Some players cite a comfort level. Some aren't used to having a mask caved around their face, and as Bruner says, it can "ruin their vibe when they're throwing."
But it runs deeper than comfort.
Blakey and Streeval, who have helped their fair share of high school athletes advance to the college ranks, have heard college coaches speak against players wearing masks.
"There are some college coaches that will flat out tell you, 'If she has a mask on, we're not recruiting her,'" Blakey said.
The college coaches see a lack of confidence in a player's skill if they wear a mask.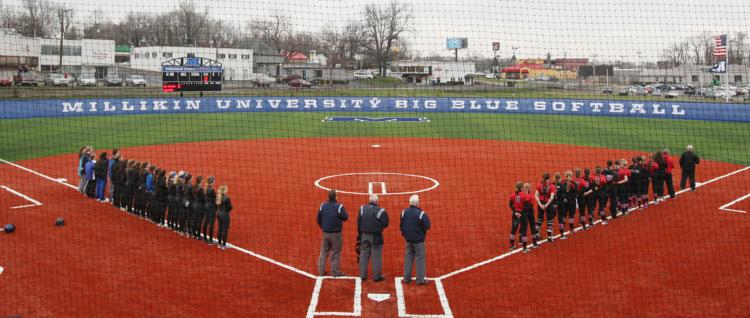 "I think that's got to change," Streeval said.
Chris Beckemeyer has seen a stigma develop that hovers around girls who wear a mask.
"Kate wore one through middle school, but when you get to the high school level, high school girls didn't wear them three years ago," Chris Beckemeyer said. "There's a stigma that you're weak, that you're scared of the ball."
One thing that has helped curb the stigma, she said, was for young players to see masks more prominent at the college levels and higher.
Bruner said it depends on who a player looks up to.
"Some people pick someone in college and say, 'I want to be just like them and what they do is what I want to do,'" Bruner said.
Bruner admitted prior to the April 21 accident, she didn't put much stock into face masks.
"I never even thought about it because I never thought this would happen to me, let alone anybody else," Bruner said.
But the more phone calls and messages that trickled in got her thinking.
"I started to think, 'Yeah, it would be a good idea and it should be mandatory," Bruner said. "Even people in college get hit in the face."