CHARLESTON — At first, Riley McInerney never wanted to be a runner. The son of an All-American from Eastern Illinois University, John McInerne…
A high school track and field athlete from Illini West High School in Carthage says he was shot with a BB gun while showering after competitio…
MOUNT ZION — May 20, 2017 was chaotic for the Held family.
For the most part, even non-conference football games are pretty static, but interesting none the less.
The last time Connor Haaksmith coached the St. Teresa girls soccer team in a game, they were competing in the Class 1A super-sectional in May …
The return to high school sports looks like it's a little bit closer to happening.
Gould will take over next academic year for Steve Thompson, who is stepping down from the dual role as athletic director and head football coa…
Members of the Herald & Review sports staff are counting down the top events they've covered. Justin Conn's No. 1 is Teutopolis, behind De…
There are times that Kamaria Emery feels just like one of the boys and at other times she is the "kid sister" of MacArthur's wrestling team. 
Millikin competes in the Midwest Collegiate Billiards Conference of U.S. Collegiate Billiards.
Gill is listed as a forward/midfielder on the EIU roster. She set the Mattoon record for the most assists in a career with 30 and earned all-s…
DALLAS - Texas made headlines recently when it revealed that 13 football players had tested positive for COVID-19 with 10 more in self-quarant…
DALLAS - Call it half-full or half-empty. Either way, a state of Texas decision to limit the capacity of college football stadiums to 50% capa…
The message at the top of UCF's football Twitter page lays it on the line bluntly and accurately: "Want to help us go 1 and 0? Wear a mask."
Tyler Pasley, a 2017 Shelbyville graduate, became the first male cross-country runner at the University of Illinois Springfield to be named a …
We're desperate for football scores, right? But shield your eyes from this one, dear readers. CORONAVIRUS 27, FOOTBALL FANS 3

Tanzyus Logan Funeral Service and Care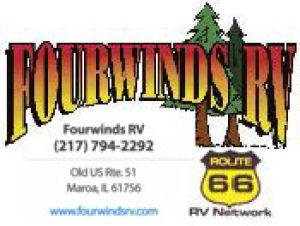 There's plenty of activity outside ballparks on both sides of the country, with people lining up by the hundreds in nervous anticipation of wh…
PHOENIX (AP) — Robbie Ray already knew 2020 would be a big season for his financial future because it's his last one before becoming a free agent.
NEW YORK (AP) — Gerrit Cole couldn't have expected the New York Yankees to take the ball away from him just one batter into his first home sta…
MINNEAPOLIS (AP) — When the Minnesota Twins signed Rich Hill from the bargain aisle of free agency last winter, they expected the left-hander …
ANAHEIM, Calif. (AP) — Shohei Ohtani threw competitive pitches off the mound at Angel Stadium on Tuesday for the first time in two years.
OAKLAND, Calif. (AP) — Jake Diekman has serious questions about Major League Baseball's ability to pull off a season given the issues everywhe…
As baseball nears the two-week countdown to the start of its delayed season, the COVID-19 pandemic continues to keep more players, including B…