DECATUR — Something old is becoming part of something new with the goal of providing a solid footing for the future employment of Millikin University students.
Aston Hall, one of the oldest buildings on the Millikin campus, will now house the latest equipment and production studio for the arts technology program.
"We are taking advantage of that historic building and embrace that aesthetic feel and bring in the tech that we need," said Jessa Wilcoxen, chair of the Arts Technology and Administration Department.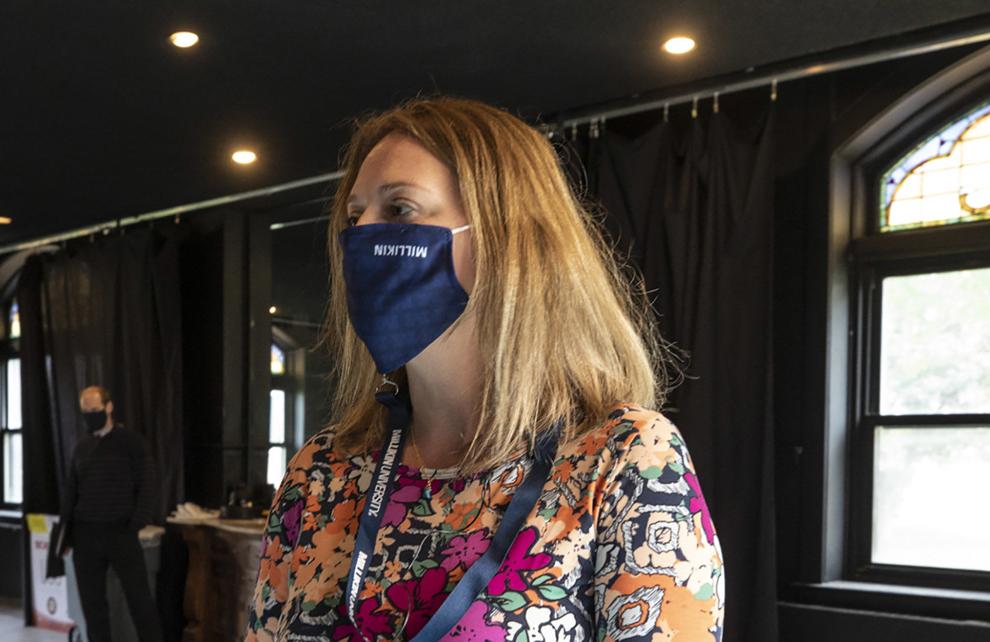 Space on the Millikin University campus is coveted, Wilcoxen said. "Faculty has ideas for any available nook or cranny we can find," she said. "There's never just an empty space."
When two rooms became available in Aston Hall, the Arts Technology and Administration Department snatched it up for their video production studio and commercial photo studio. The rooms, along with others for storage, have been repurposed for the department.
The building also houses a dormitory and laundry facilities. "It's definitely a well-used space on campus," Wilcoxen said. "But it's nice to see an old, historic building still being used."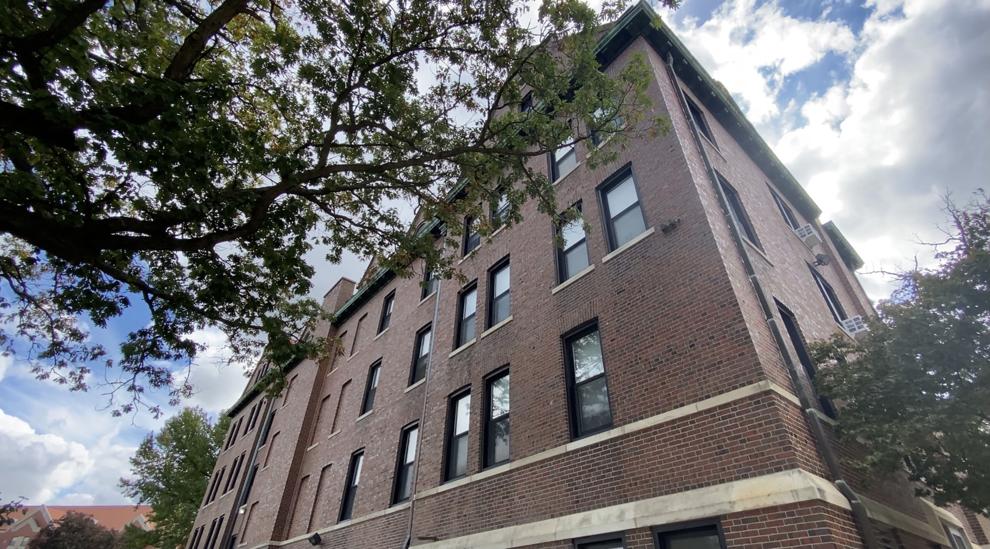 Aston Hall is located in the center of the Millikin campus, next door to the new Center for Theatre and Dance. At more than 100 years old, Shilling Hall and Aston Hall are the oldest buildings at Millikin, according to Millikin administration.
Aston Hall still has many of the architectural elements special to such an old building, including several stained glass windows, exposed brick walls and unique floor tiling in the entrance. The additions include lighting equipment, cameras and all of the other needed tools important to the visual arts.
Aston Hall already has shown its creative side. The first floor space was previously used as a dance studio. The dance classes have since been moved to the new Center for Theatre and Dance. "This opened up the opportunity for us to start building larger productions for film and cinema," Wilcoxen said.
Eric Hector, lecturer of art technology, has been working with students creating videos and cinema, including pre-production, production and post-production processes. Storytelling and arts administration are also part of the focus. "It's all the things necessary to make any kind of video or cinematic piece," Hector said.
Studio video classes will be the focus of the department. "We've been teaching video classes for years," Wilcoxen said. "But we've never had permanent space that was ours."
In the past, the equipment needed for recording was assembled at a location, then taken down. Storage was in other buildings, including the basement of Kirkland Fine Arts Center. With everyone in the same location, collaboration between majors and departments will be easier.
This is the fifth year Millikin has offered an arts technology degree. "It has grown every year," Wilcoxen said.
Nearly 60 students are enrolled, with many having an interest in video. Students across campus have shown an interest as well. Actors, musicians and others can be seen in the studios. "It's definitely going to be a popular classroom on campus," Wilcoxen said.
Nico Mho is a Millikin junior working on his arts technology degree. He said the new studio will allow the students a space they can rely on for all of their projects.
"It gives us a place to collaborate and work hard on what we all love doing while also giving us an area we can finally call our own," he said. "We no longer have to worry about sharing a space with another program."
The large area can be used even if multiple people need it at the same time. Mho said he is excited with the possibilities.
"I can't wait to see all the projects that develop from this studio," he said.
According to Johnny Power, lecturer of art technology, the projects will hopefully be available for viewings and screenings. "We would really like to partner with local movie theaters to showcase students' work," he said.
After the arts technology degree is in hand, students have a variety of careers to choose from, including marketing, creative directors, writers, producers, directors and video game designers.
"It's such a huge growing field," Hector said. "Especially in COVID, but it will be this way for days to come. Everyone needs video to communicate."
The nature of the degree allows students to use the experience in other majors. The students all get the same base and curriculum, Power said. "Everyone touches on marketing, graphic design, video, photo, storytelling," he said. "That puts them in a really good position for when they go to other jobs. They have a much wider skill set."
The future is always a focus for the instructors. "This is going to be quite a destination for students that are in any creative field," Hector said.
"We are in a very unique position to have all of the ancillary things that go into video production," Power said.
Other majors that can benefit include dancers, composers, musicians, actors, and lighting technicians. "They can cross pollinate and make it a much more robust kind of experience for the students," Power said. "The variety of the experiences they can get and have access to, it's not closed off to them."
One of the production companies already using many of the Aston Hall resources is 1901 Productions. It is a student-run film production company launched this school year. It focuses on narrative fiction films and production.
In the future, the students will be looking for outside investors, including writers, directors and producers, for the new production company. Small independent film companies may also utilize the tools, which includes the students, in creating a project.
The arts technology program is the center of several College of Fine Arts programs, as well as those in the Tabor School of Business, according to Wilcoxen. "We integrate them and we help collaborate to build these larger productions," she said. "What we are seeing is the connecting center between the different disciplines."
The experience can be beneficial to the future employers as well. "During the tragedy of a pandemic, the people that have lots of skills are still there," Wilcoxen said.
---
7 of Decatur's most historic homes
Contact Donnette Beckett at (217) 421-6983. Follow her on Twitter: @donnettebHR